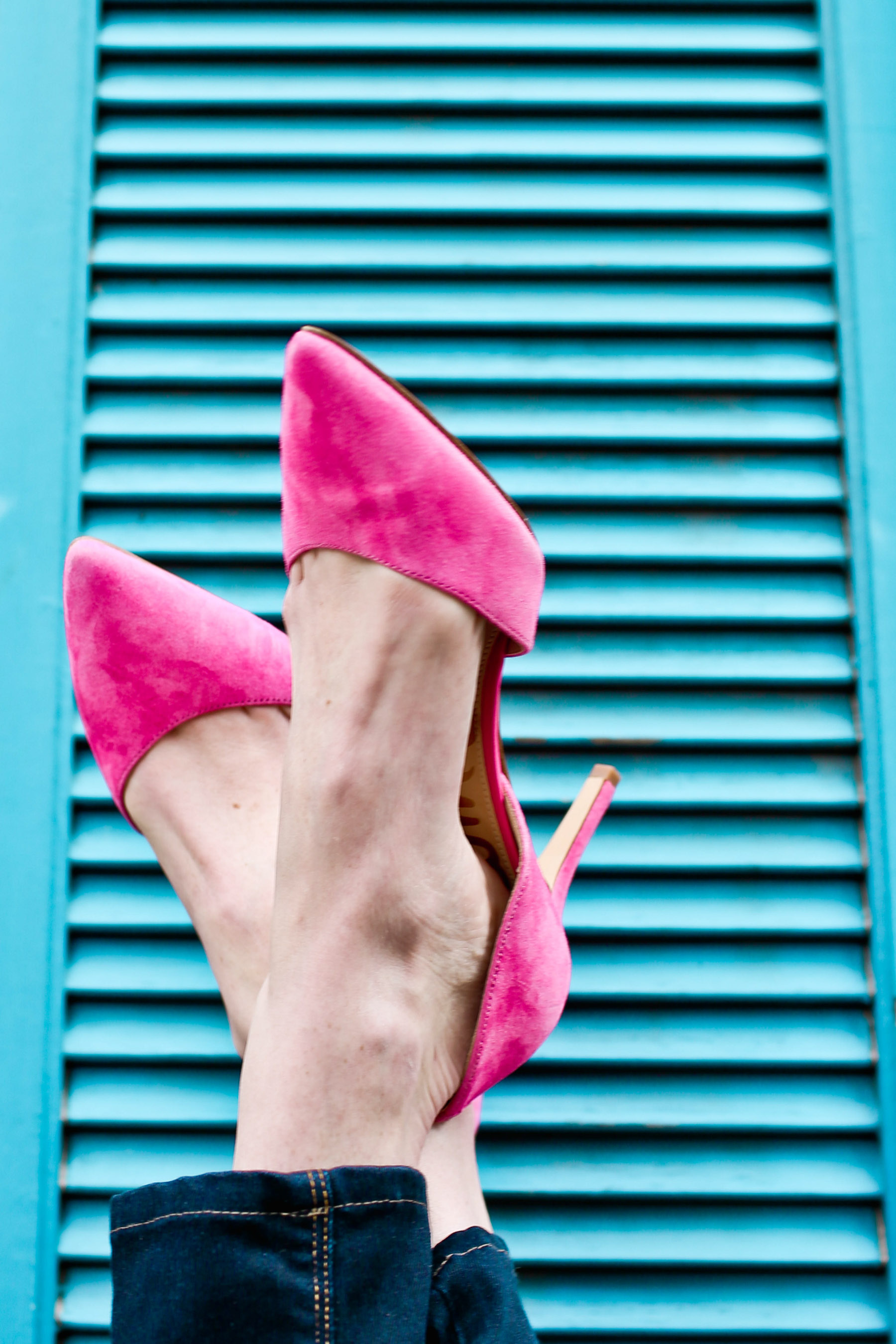 Sam Edelman pumps on sale — Use code "EVENT17" to take either 20 or 25 percent off. They ship free!
Oops! Internet cut out last night and I couldn't post this. But here it is! :)
Hopping on the blog at night because a TON of my go-to stuff just went on major sale, and I had to share! That, and the fact that we went took Emma Disneyland yesterday, and I'm struggling to do anything right now but sit on the couch as I write this, haha. (Did you watch our Insta Stories?! We had SO much fun, and I can't wait to share more!)
Anyway, below are a few of my favorite products that I find myself reaching for again and again these days. All of them are part of the Shopbop sale, which is going on today through Friday, April 14th. Use code "EVENT17" to take 20 percent off orders under $500 and 25 percent off orders of $500 or more. Everything ships free, too, and if you have Amazon Prime, it'll arrive in two days. Pretty awesome, right?!

So, without further ado, here are my faves, all at 20 to 25 percent off! :) And above are some things I have my eye on… or that you'll see coming to the blog soon!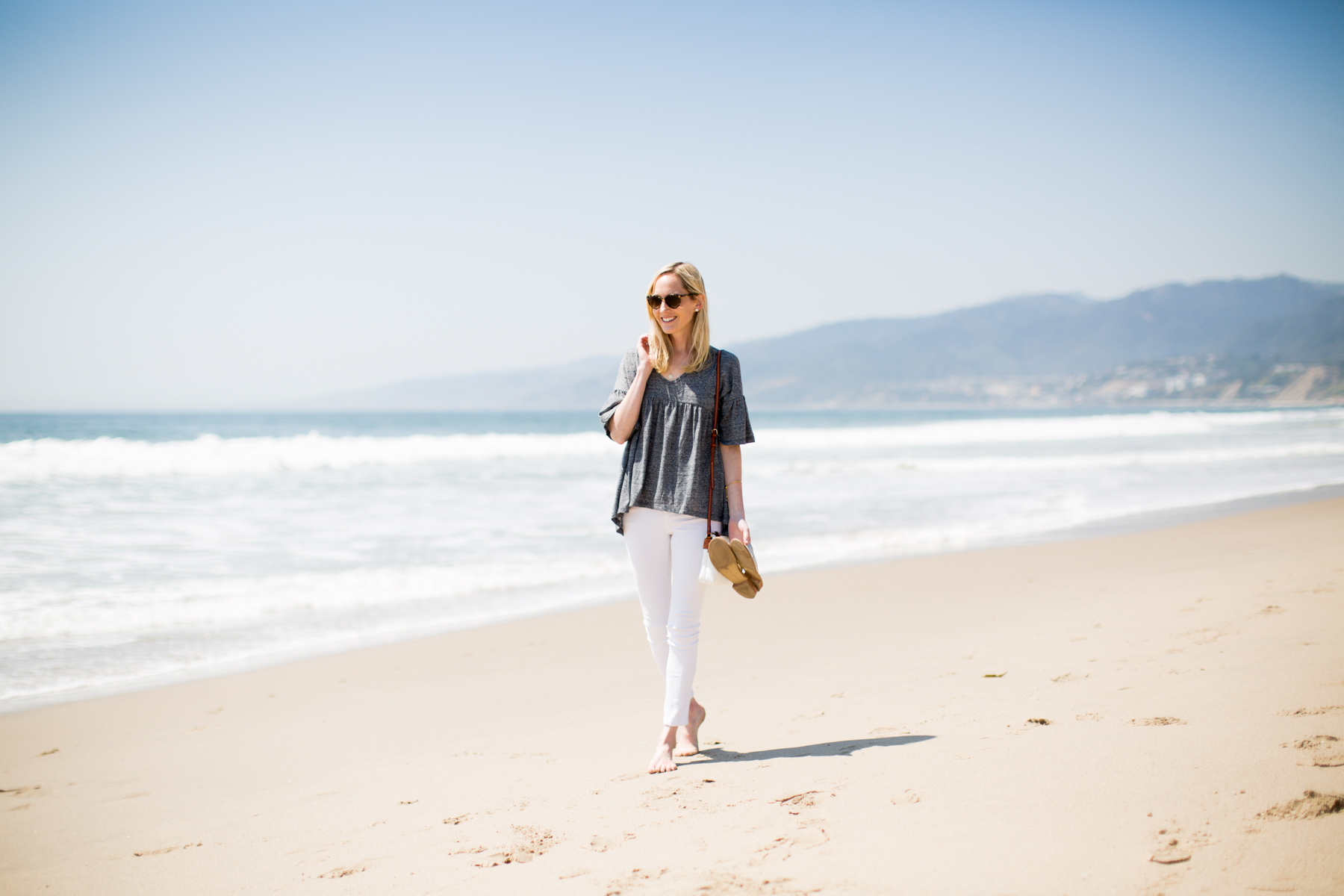 I adore this swingy gray top, which is perfect for travel! Couldn't be comfier, and looks very polished when paired with heeled sandals.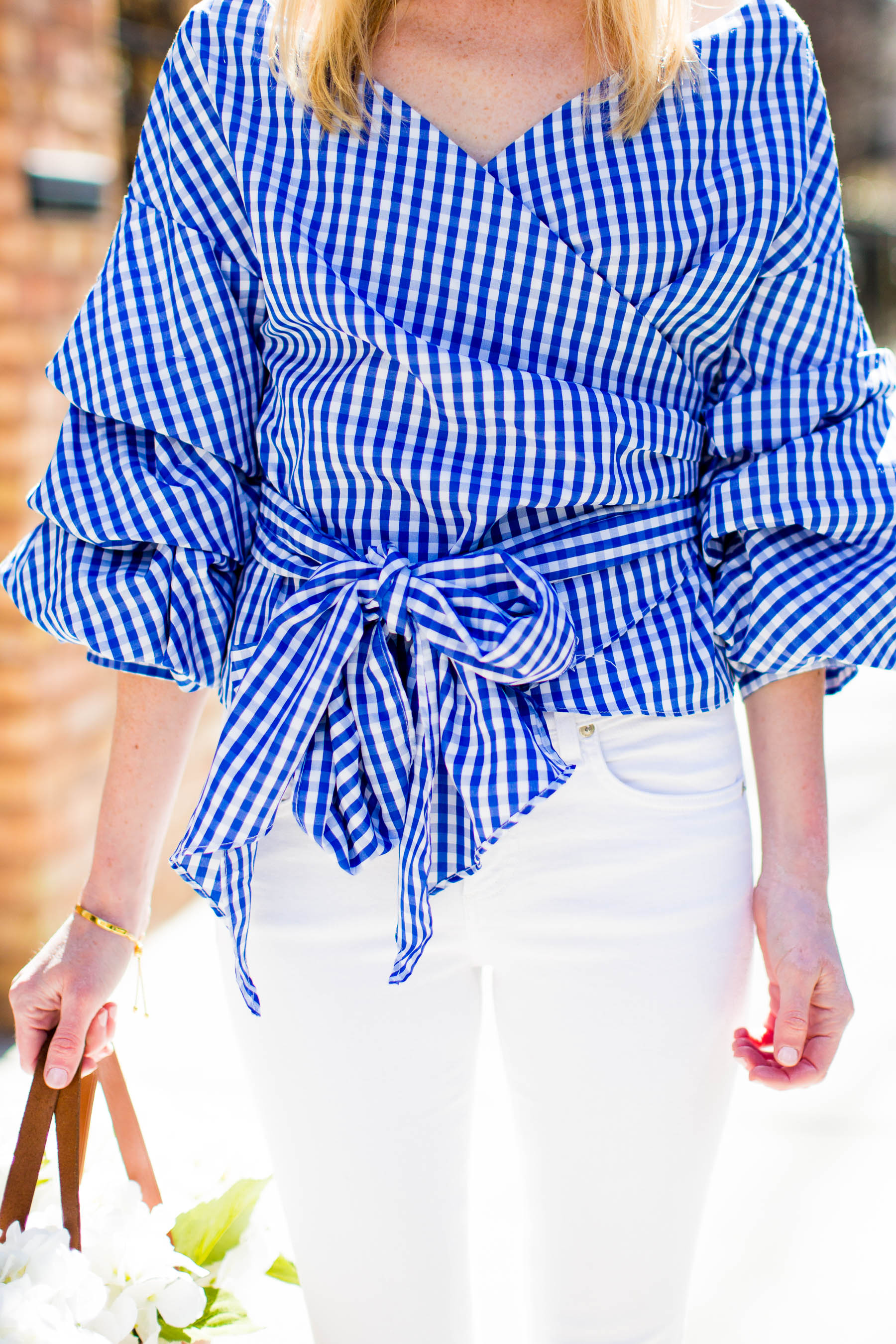 I love this ruffled gingham top. I get so many compliments when I wear it, and it just makes such a statement.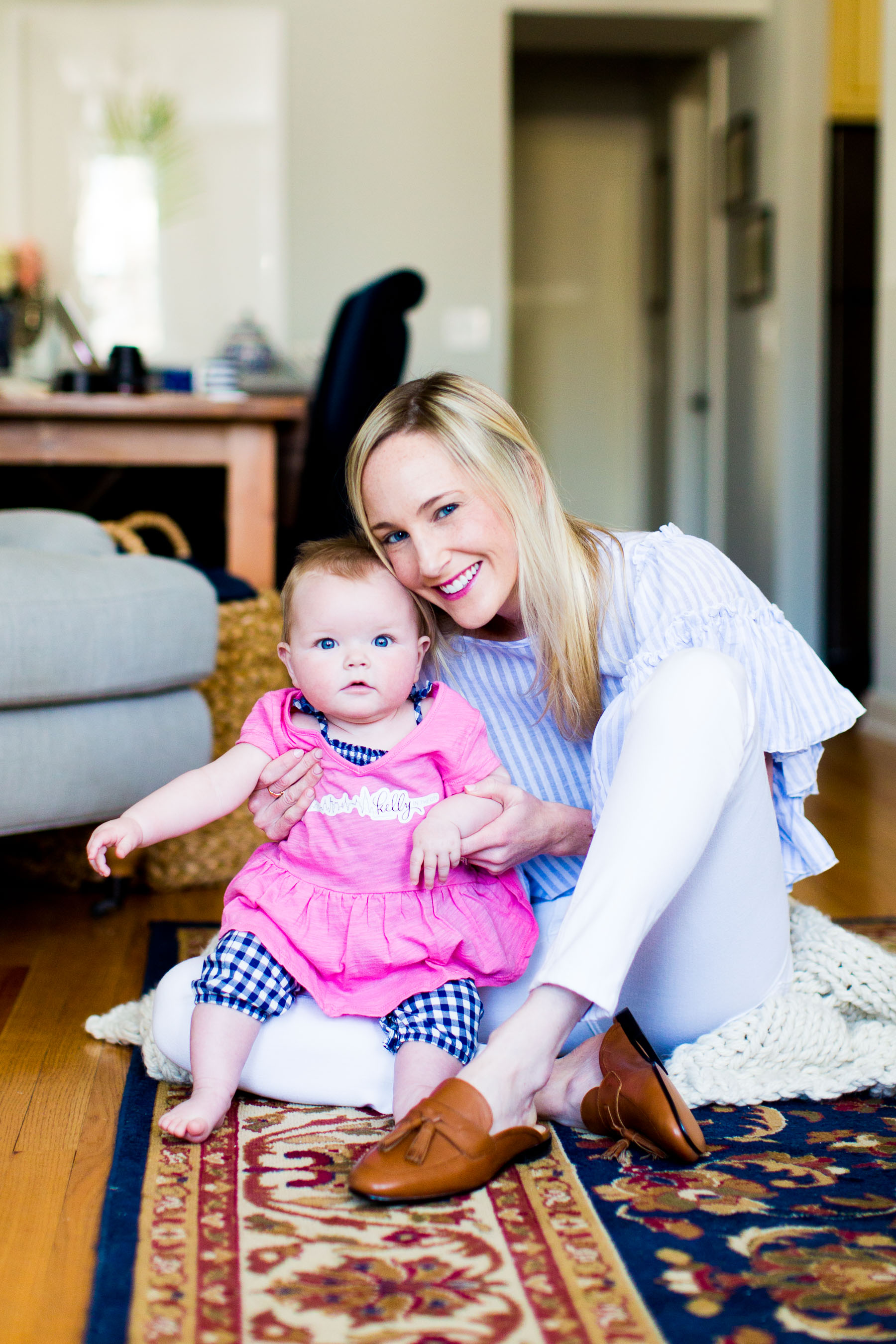 You can't see it very well in the above photo, haha, but I'm a big fan of this take on the classic striped shirt. Those sleeves!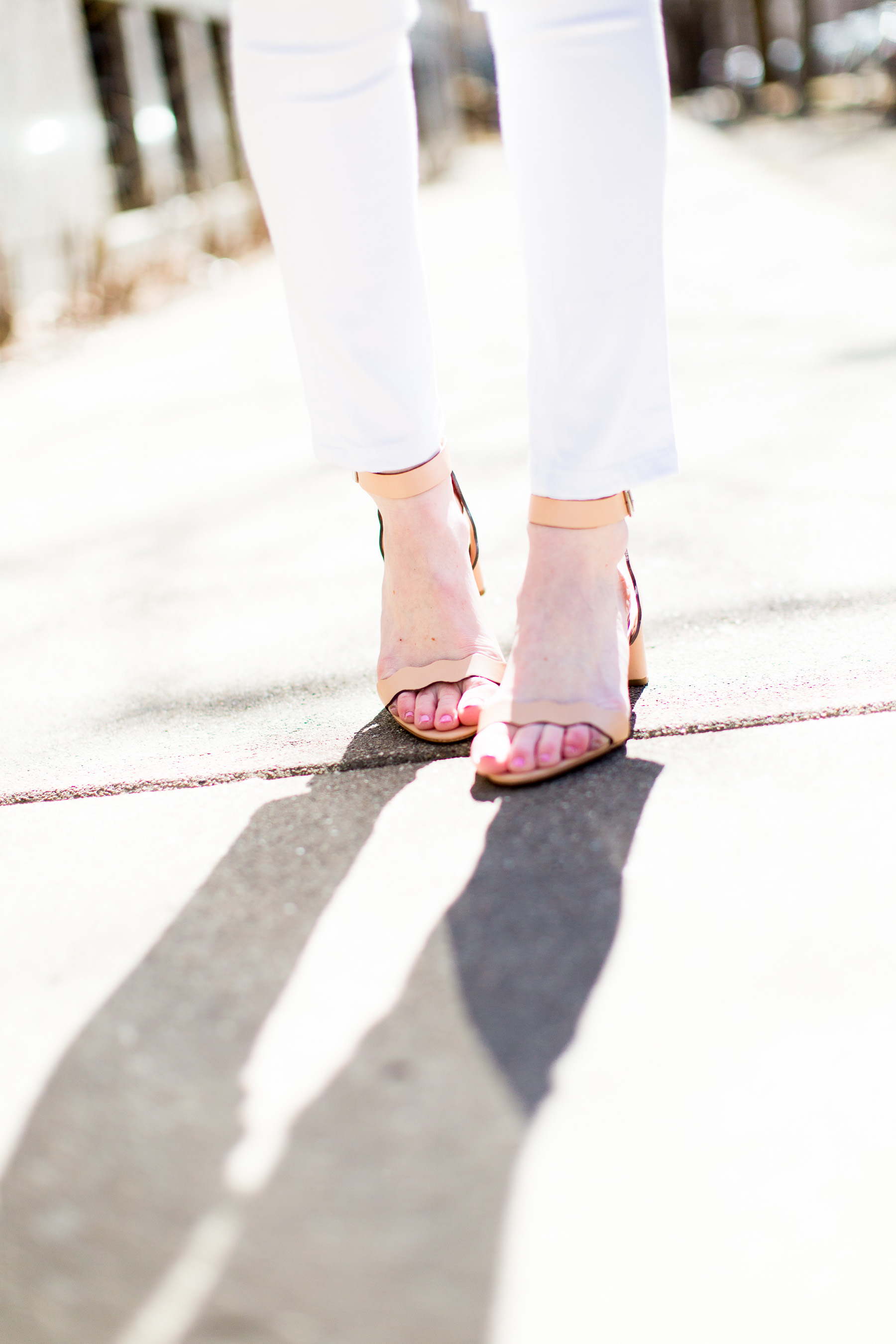 My favorite scalloped Loeffler Randall sandals are included! Which is crazy. They're pretty expensive, but they're okay when you can get 'em on sale… and they're SO versatile. I also love the brown and gold pairs as well as the wedge version.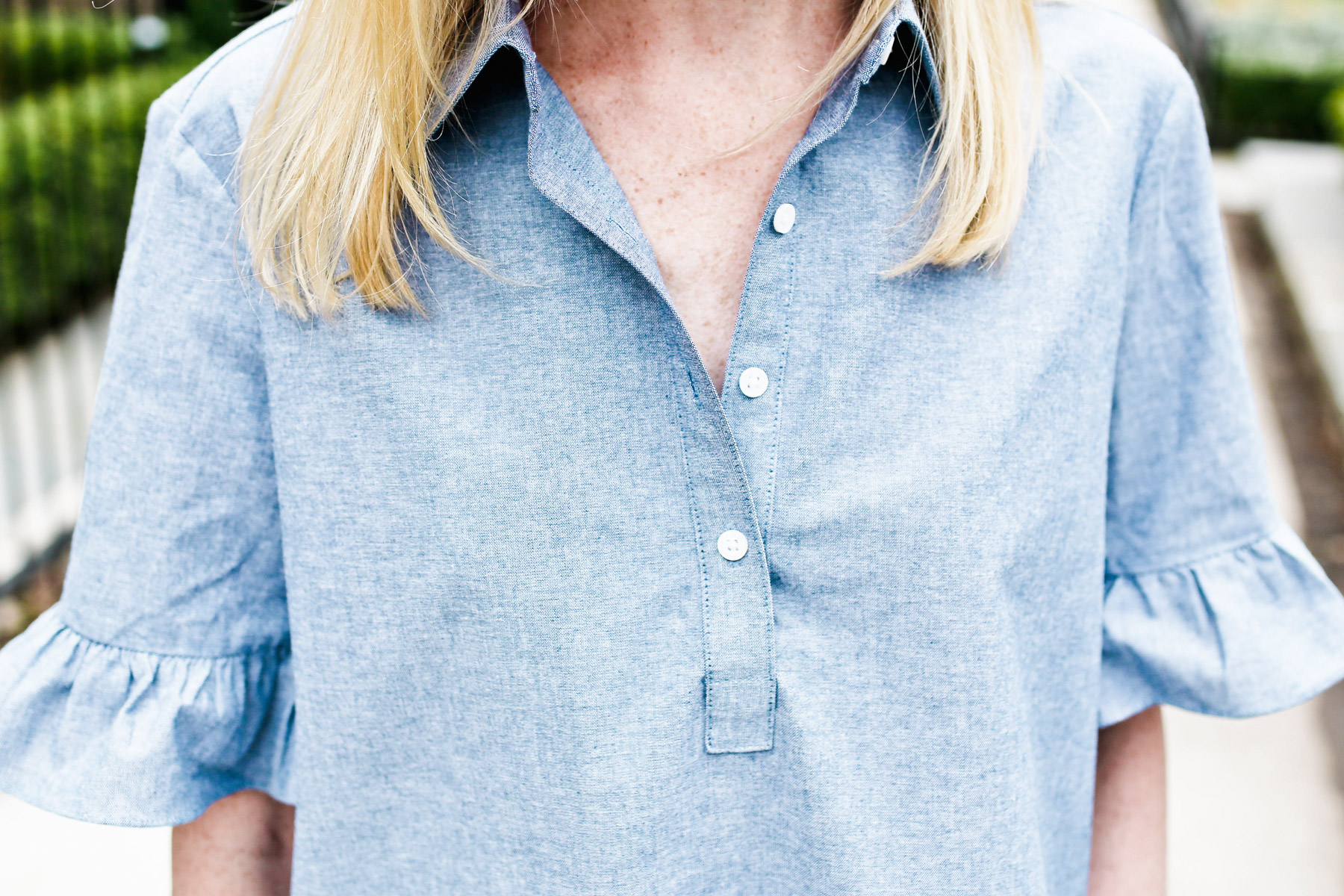 It was love at first sight when I saw this ruffled chambray top. Paired with white jeans, it's a springtime staple–something I can wear over and over again!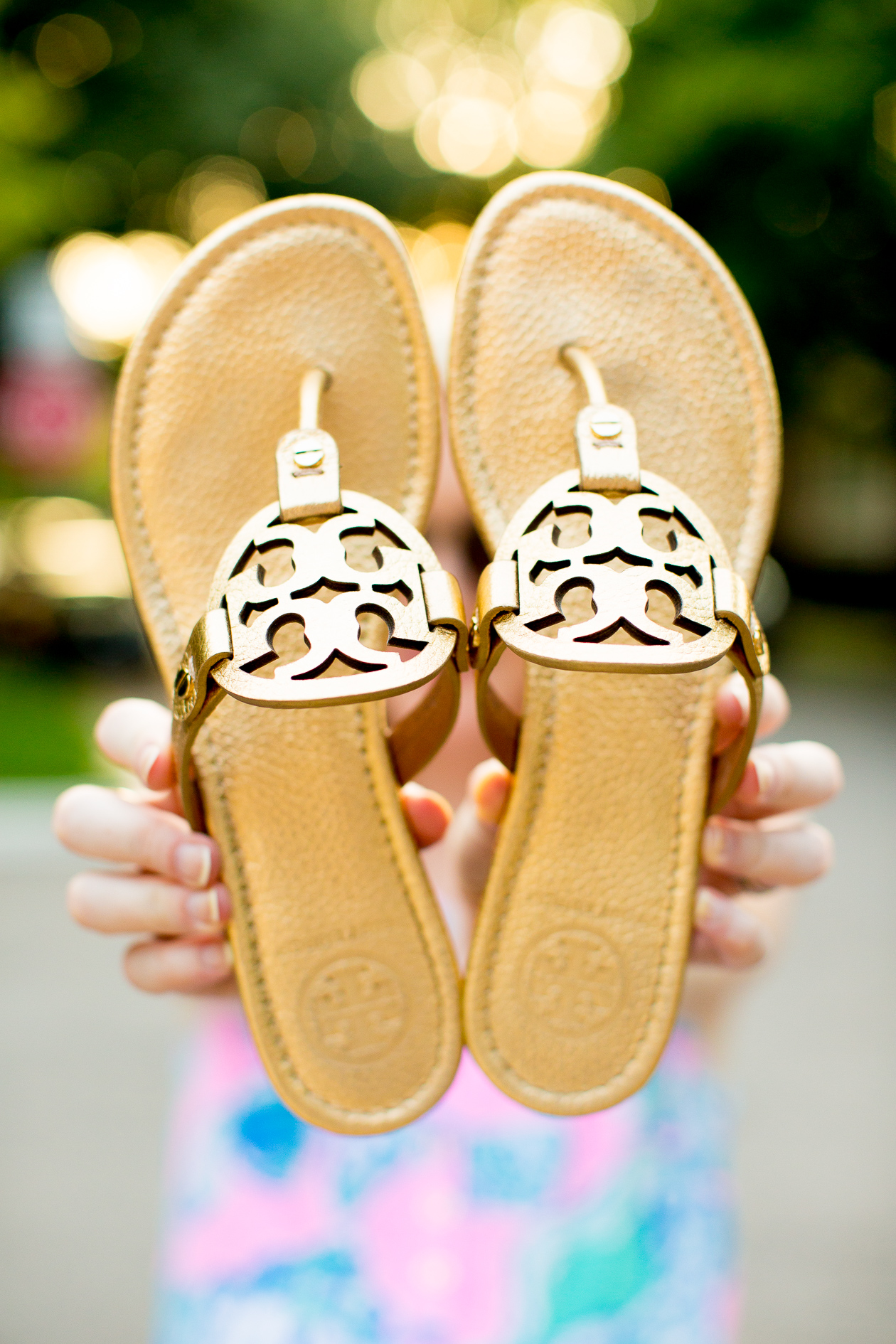 A couple of Tory Burch Miller sandals are included: this gold pair and this striped pair.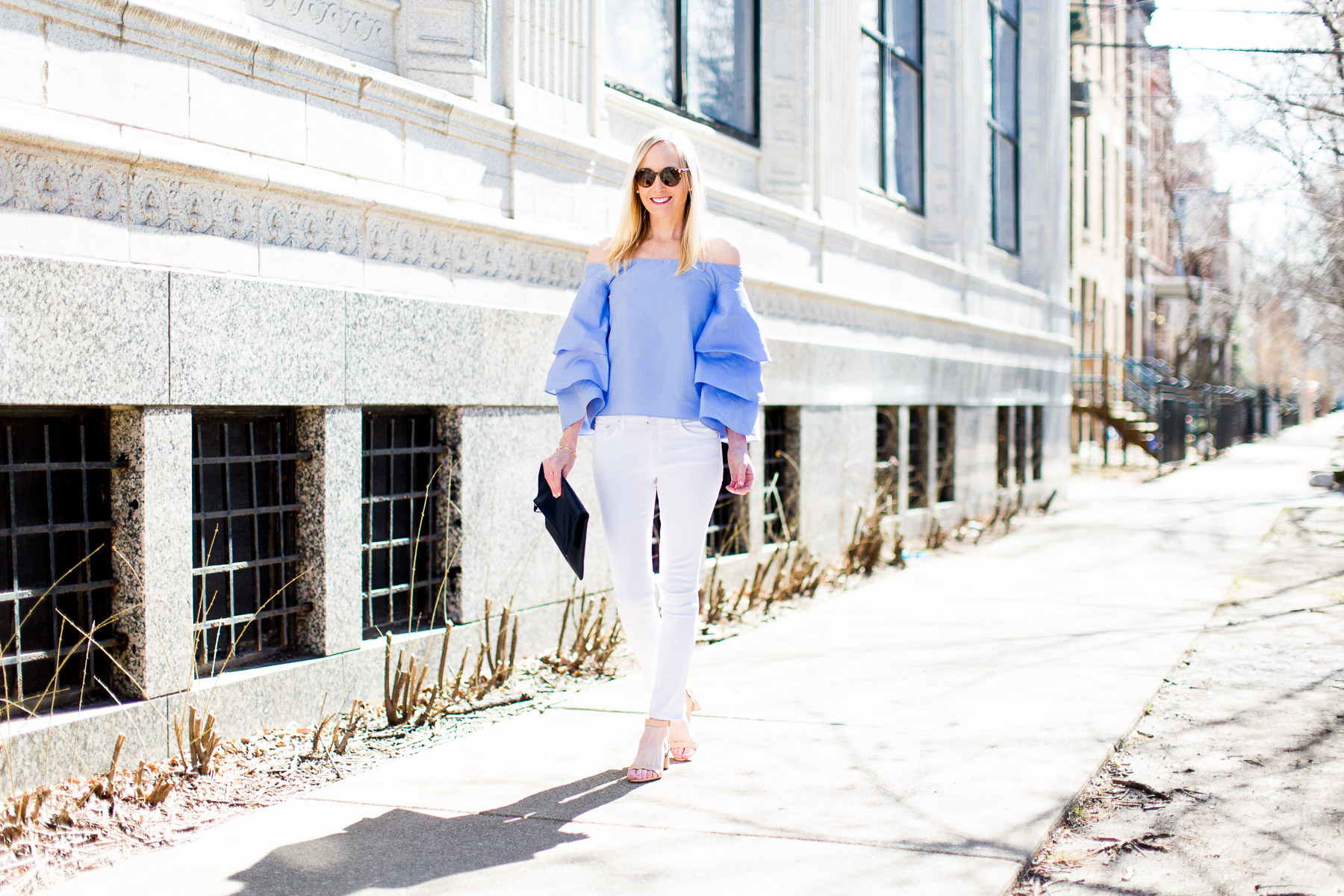 This tiered top is another favorite "statement" shirt. The ruffles are killing me this year. What happens next year when ruffles and gingham and scallops are no longer the rage?! Gotta stock up… ;)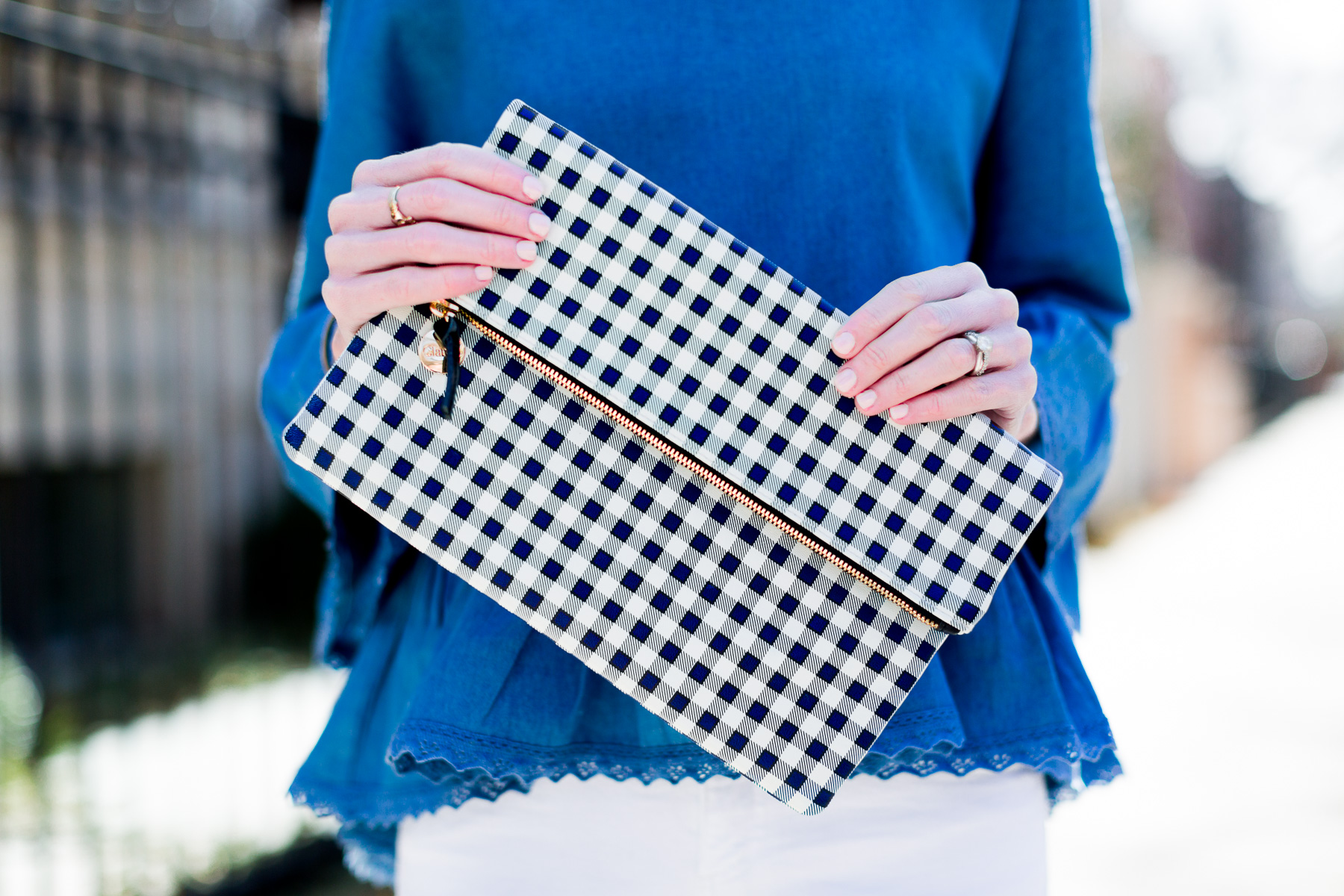 I'm not sure if everyone freaked out as much as I did when this clutch came out this year, haha, but man. It's perfect. The perfect way to add gingham to a ginghamless outfit. (Yep. Aware of it. I have issues.)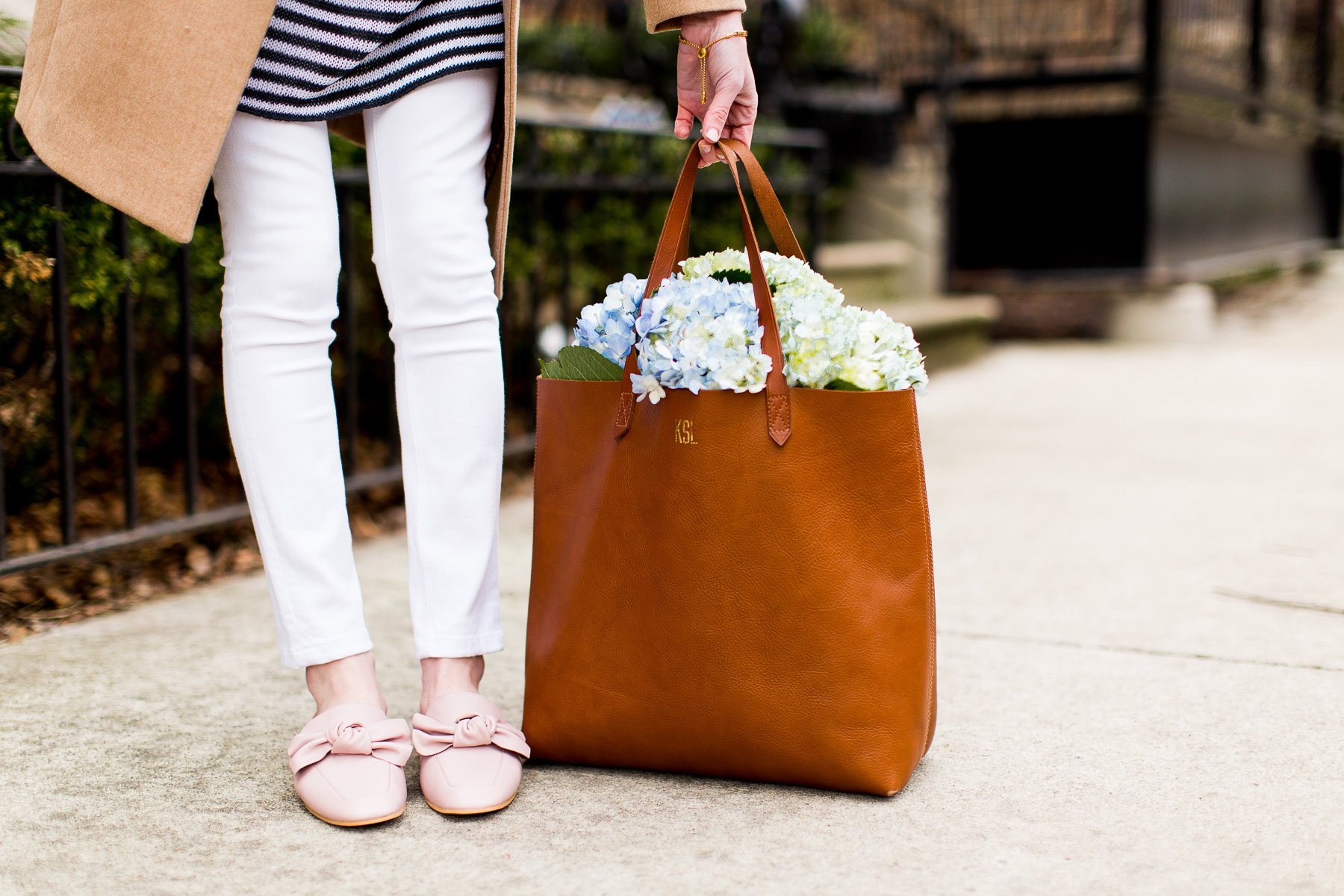 I am a Tote Girl through and through. And my Madewell tote has been a staple for years. While you can't monogram it through this sale,  you can bring it into Madewell anytime and have it monogrammed for $10. Or you can wait for one of the store's free monogramming events, which happen pretty regularly!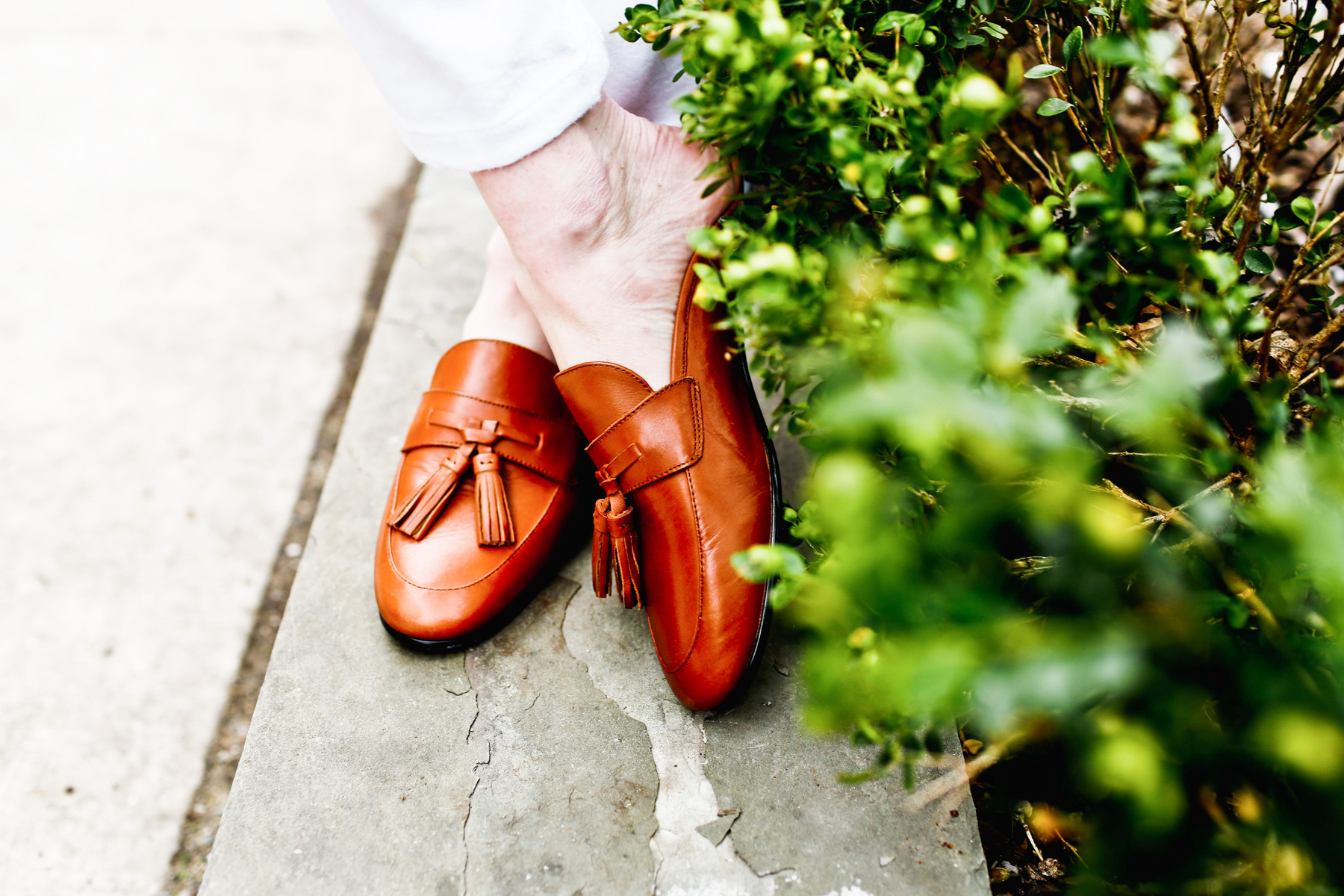 I've admittedly gone a little crazy with the mule trend, but I can't help it, guys. I've always loved loafers, and the mule is simply the loafer's long lost cousin. ;) But really: these tasseled mules are some of my faves this year, as they blend that classic, preppy look with a current trend. They run TTS, too. (They also come in black.)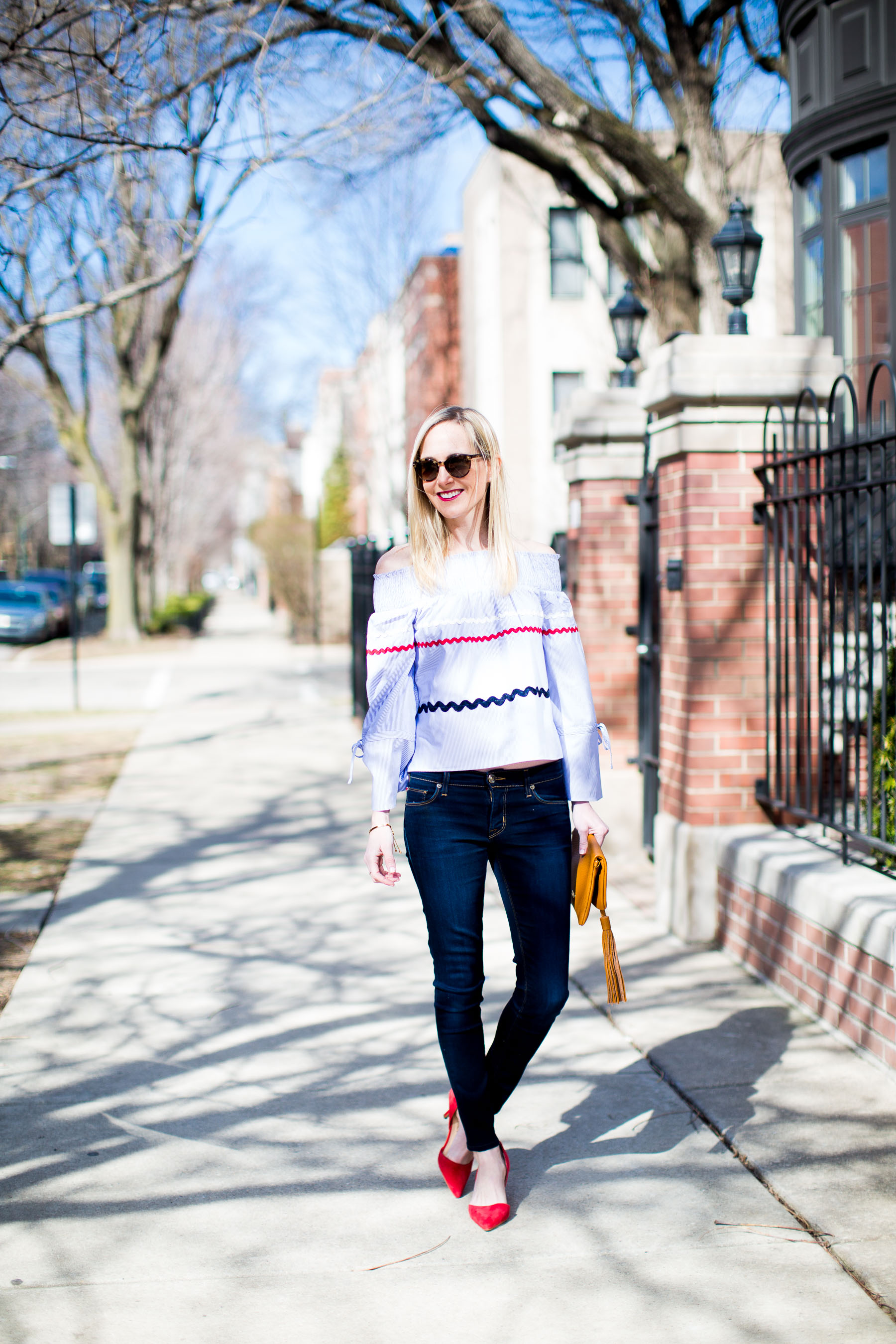 The ric rac top is also included! It really reminds me of my mom, as she used to sew with ric rac when I was a kid. :) Happy memories, for sure!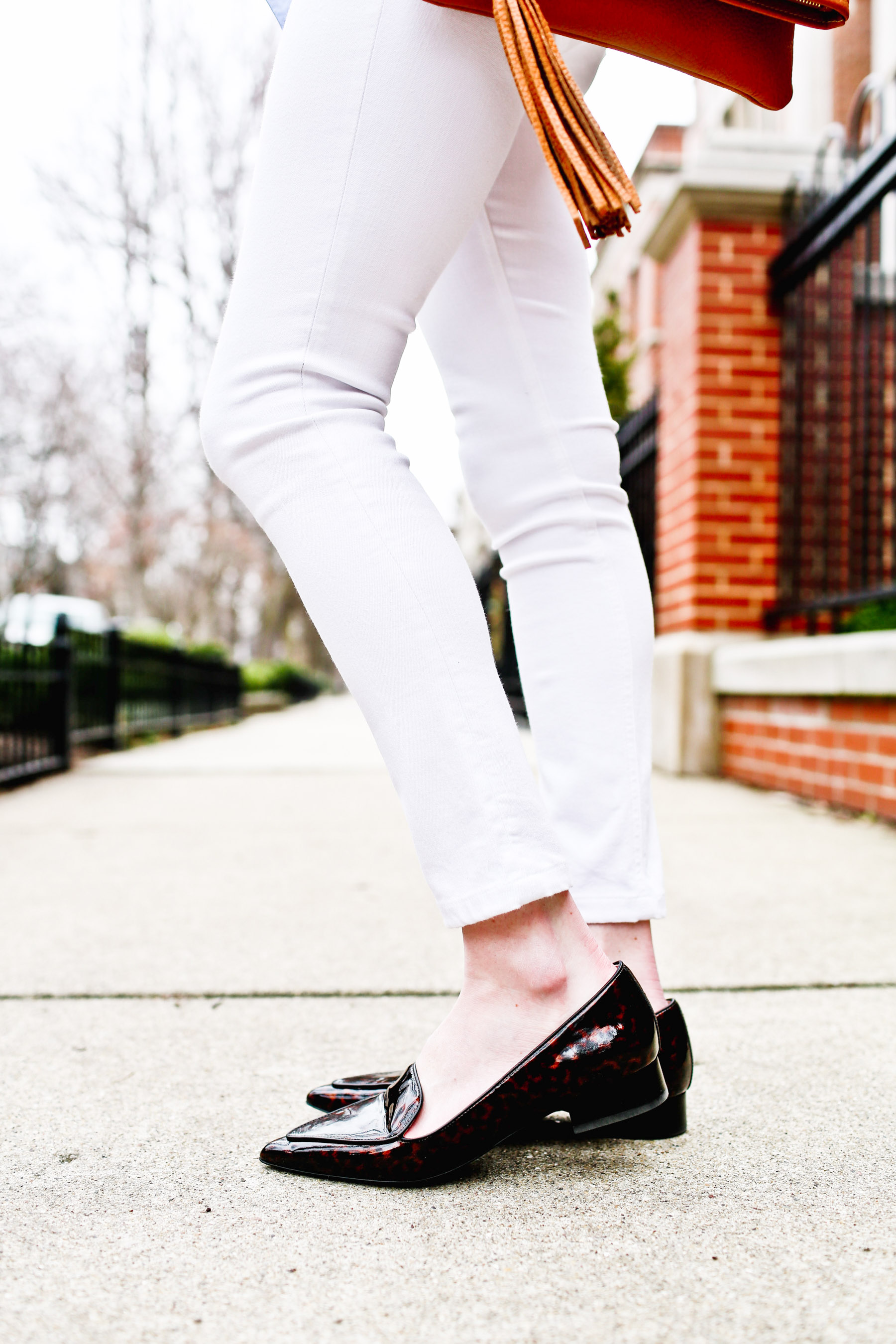 I love these white skinny jeans so much that I actually own two pairs. They're super soft yet they don't stretch out, and they're completely fitted but so comfortable. Hands down, my favorite white jeans of all time! They run TTS. (Btw: these are my everyday jeans, I desperately want to try this wash and this wash in my favorite cut, and I've been told that this darker pair is off-the-charts amazing.) Also, in case you're wondering, here are my tortoise stacked heels!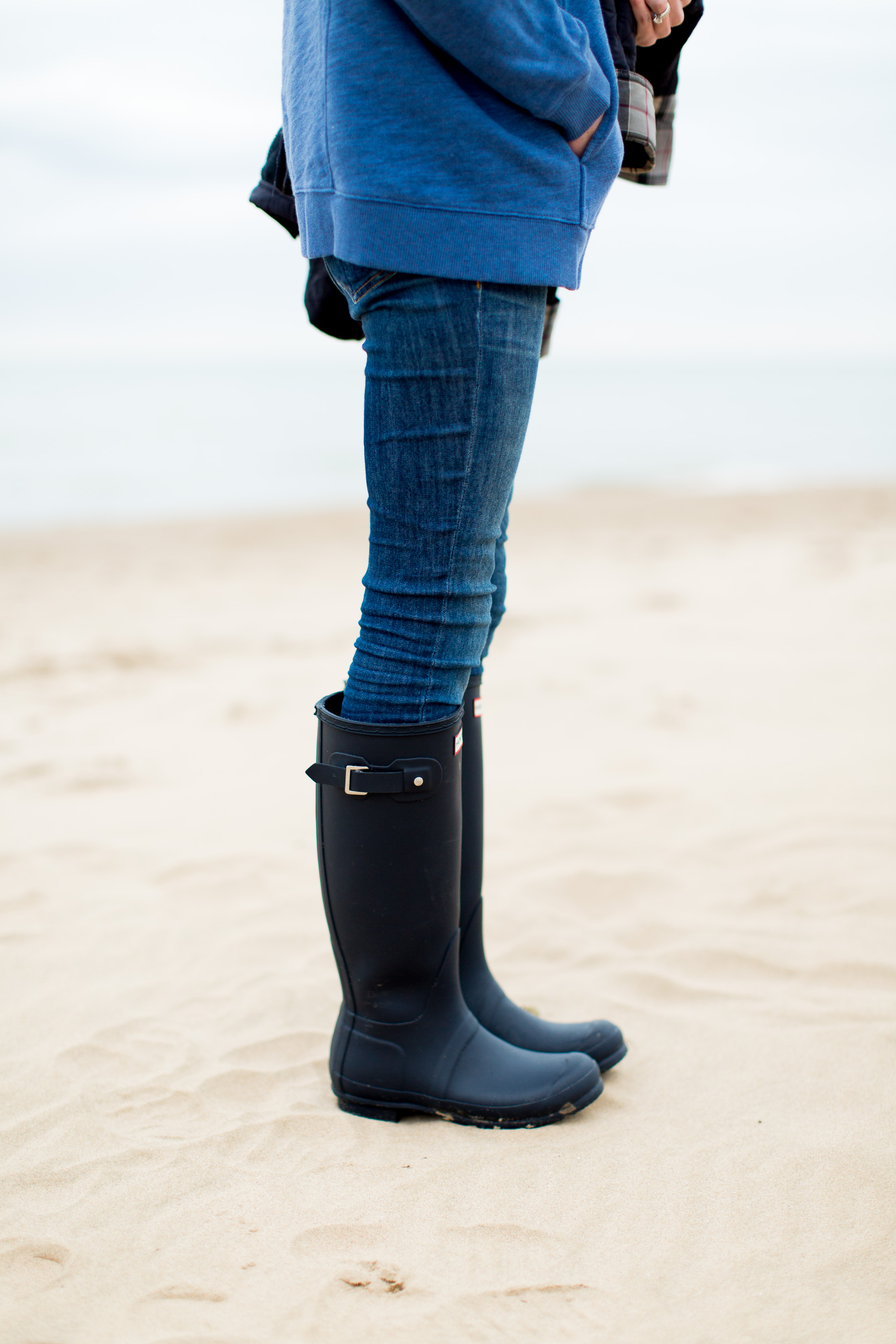 These are those favorite everyday jeans, in case you're wondering! Hunters on sale, too.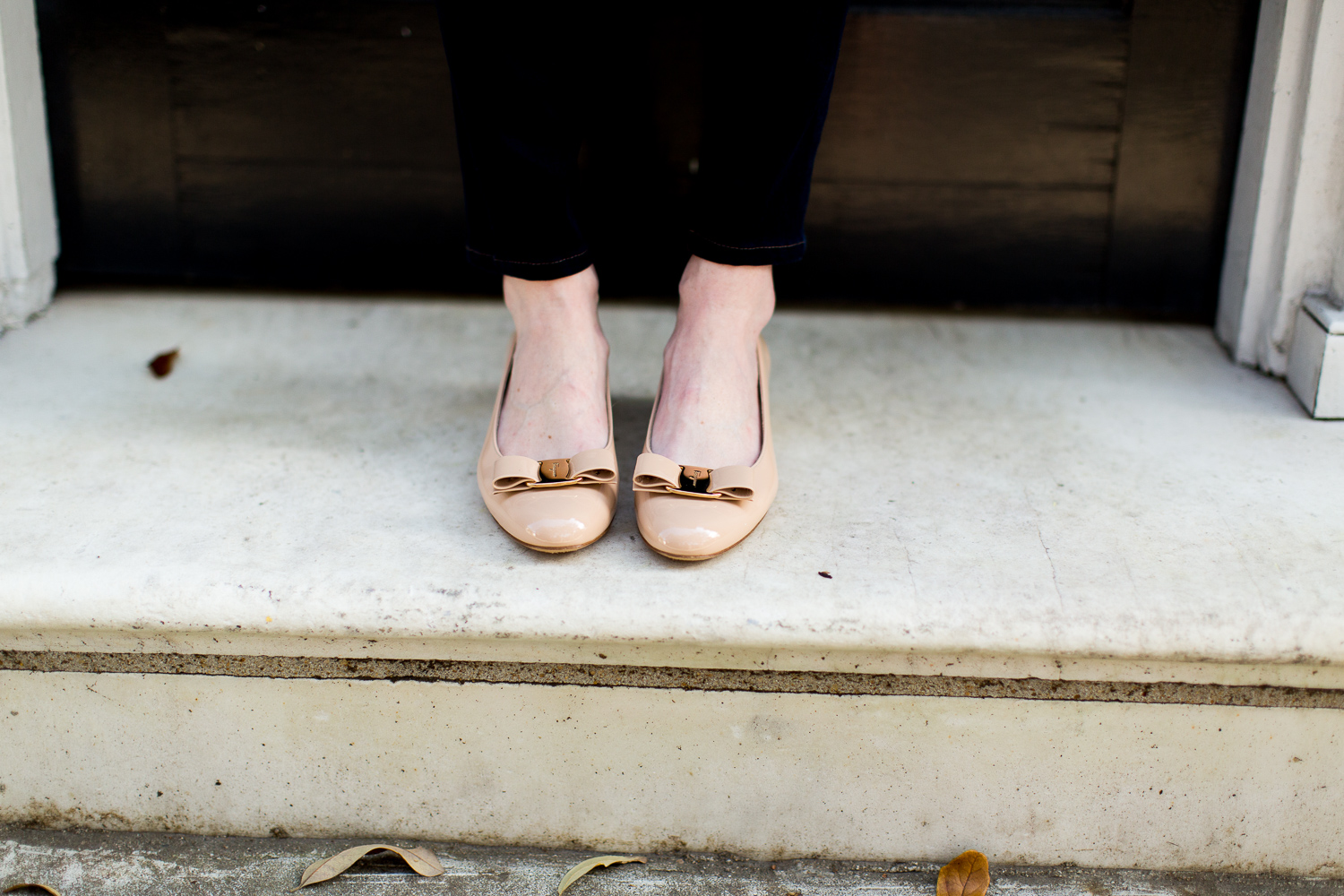 AH! Ferragamo is included, too. :) These are my favorite low heels and here they are in other colors. I also love the flat version… especially in the navy!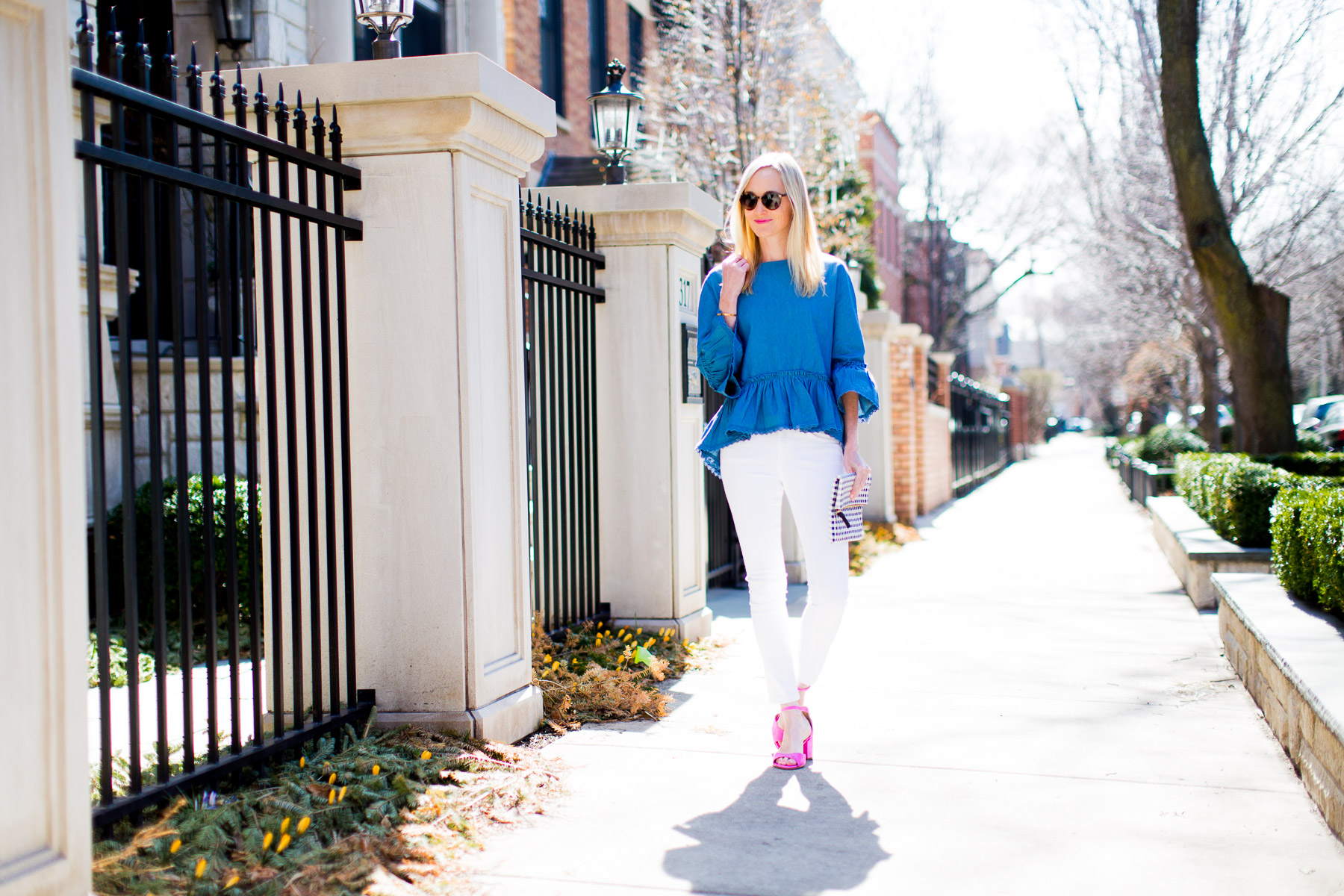 This is SUCH a steal on my favorite chambray top of the season, as it's already on sale.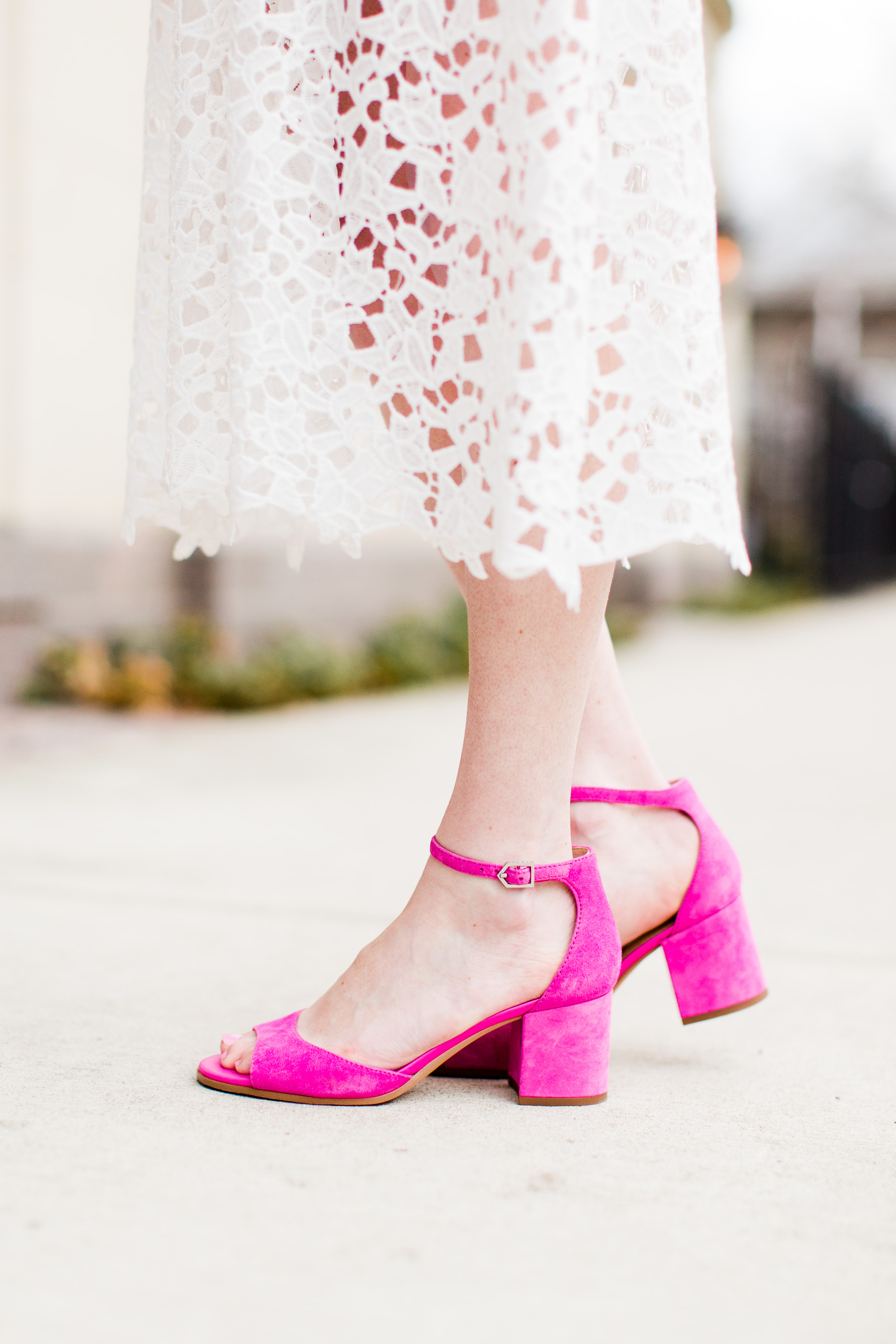 I can't tell you how much wear I get out of these block heel sandals in hot pink. They're REALLY comfortable, as the heel height is relatively low… yet they give me that extra bit of height that makes my outfits look a bit fancier. I'm also obsessed with the jute, navy and tan versions. They come in black, too.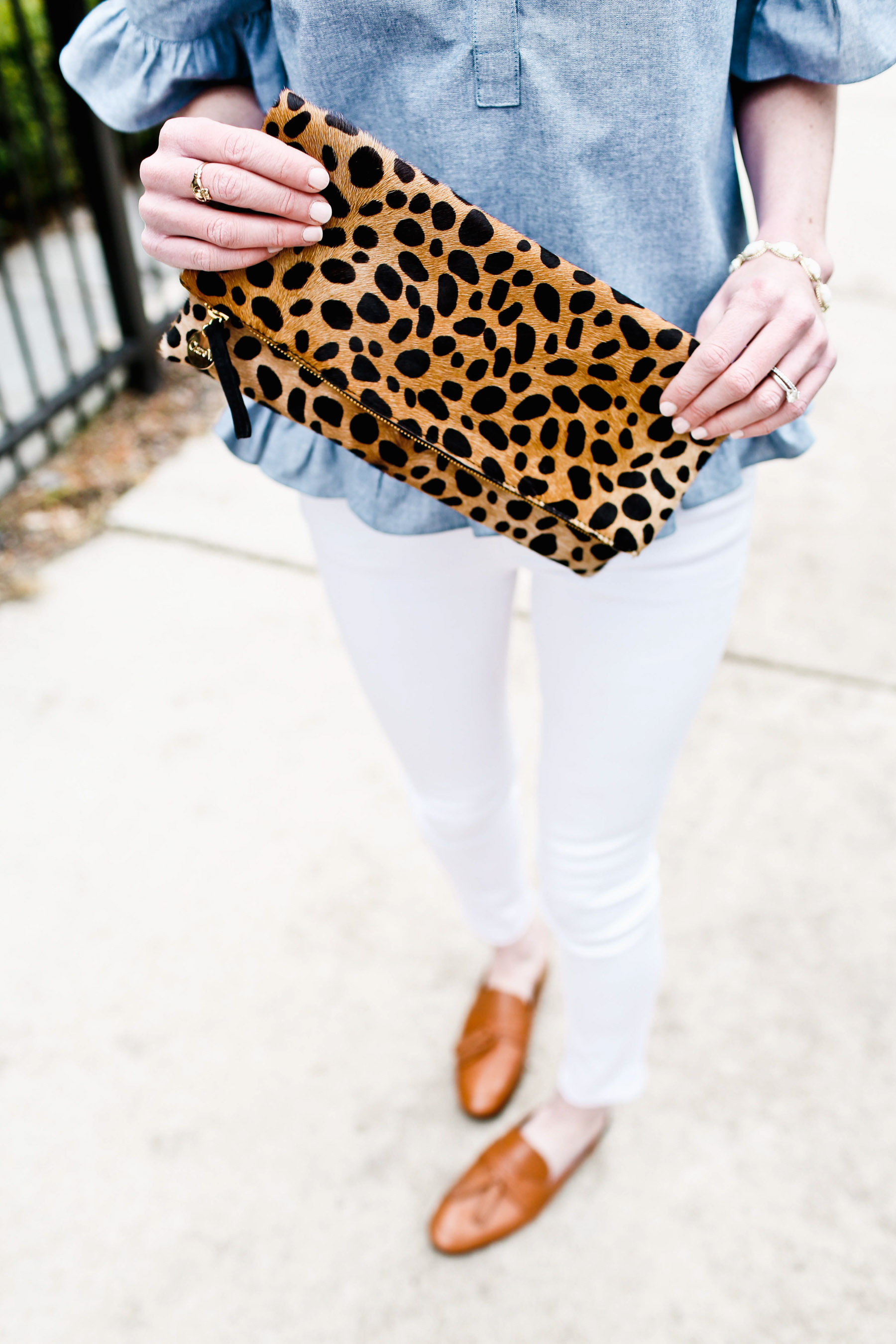 The Clare V. Leopard Clutch is the bag I always reach for at night. It's perfect, because it goes with nearly everything. It's also incredibly well made and has stood the test of time. Oh, and it surprisingly fits a TON! It also comes in gingham and a brown leather.
Remember: Everything above is part of the Shopbop sale, which is going on today through Friday, April 14th! Use code "EVENT17" to take 20 percent off orders under $500 and 25 percent off orders of $500 or more.