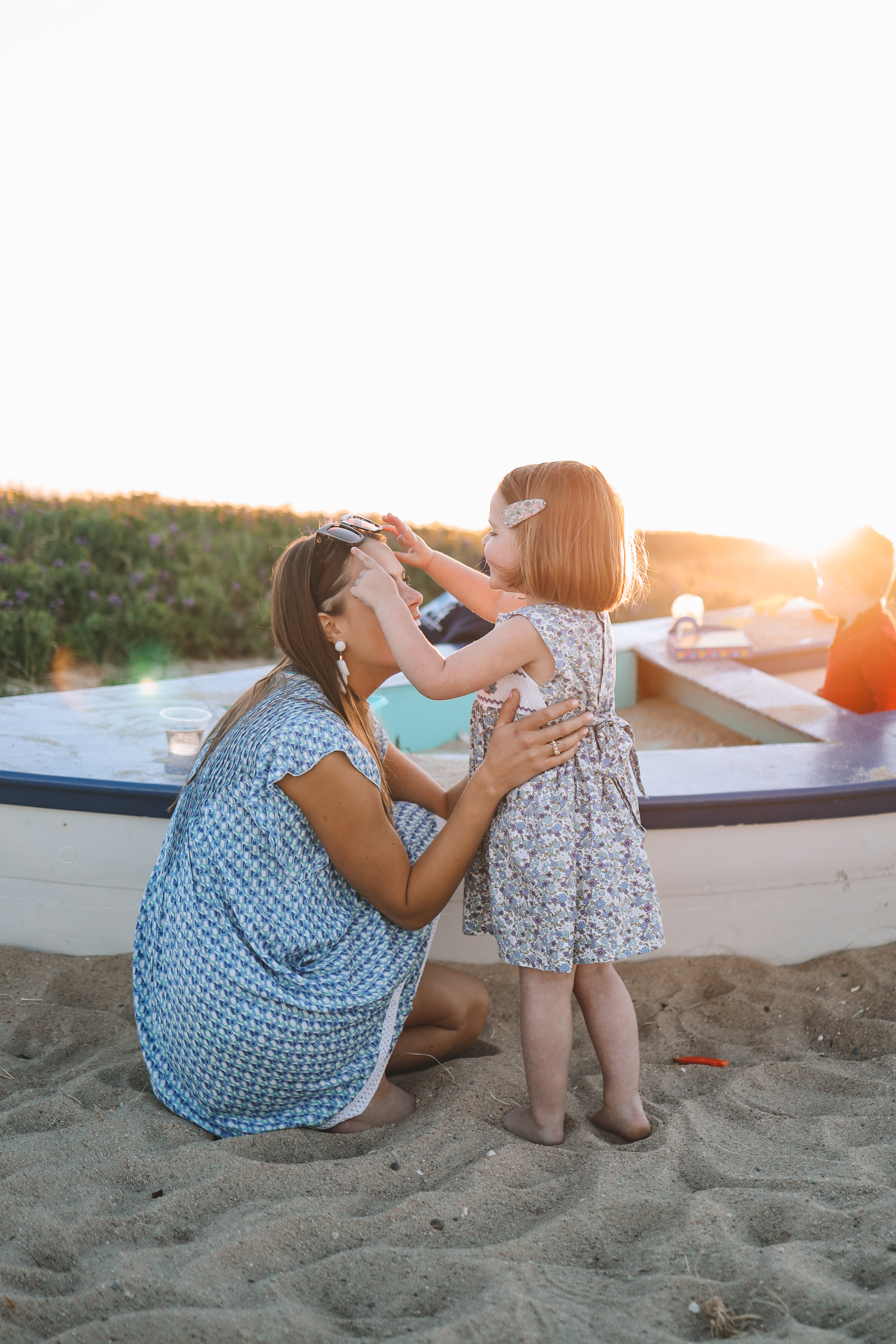 Girls' Dresses / Liberty Clips
You never forget your first Nantucket sunset. ☀️
Jetties Beach is a special place for our family because my cousins grew up working at the restaurant during summers. We had so many fun nights there—and while ownership has since changed, it was still incredibly meaningful to bring both Emma and Lucy. (This was Lucy's first trip to ACK due to the pandemic!)
It was the best.
Paige and her boyfriends were the MVPs; they played "ice cream shop" with the kids all night. (Seriously, guys. Thank you. 😆) Emma and Lucy had the time of their lives, and even little Christopher joined in on the fun!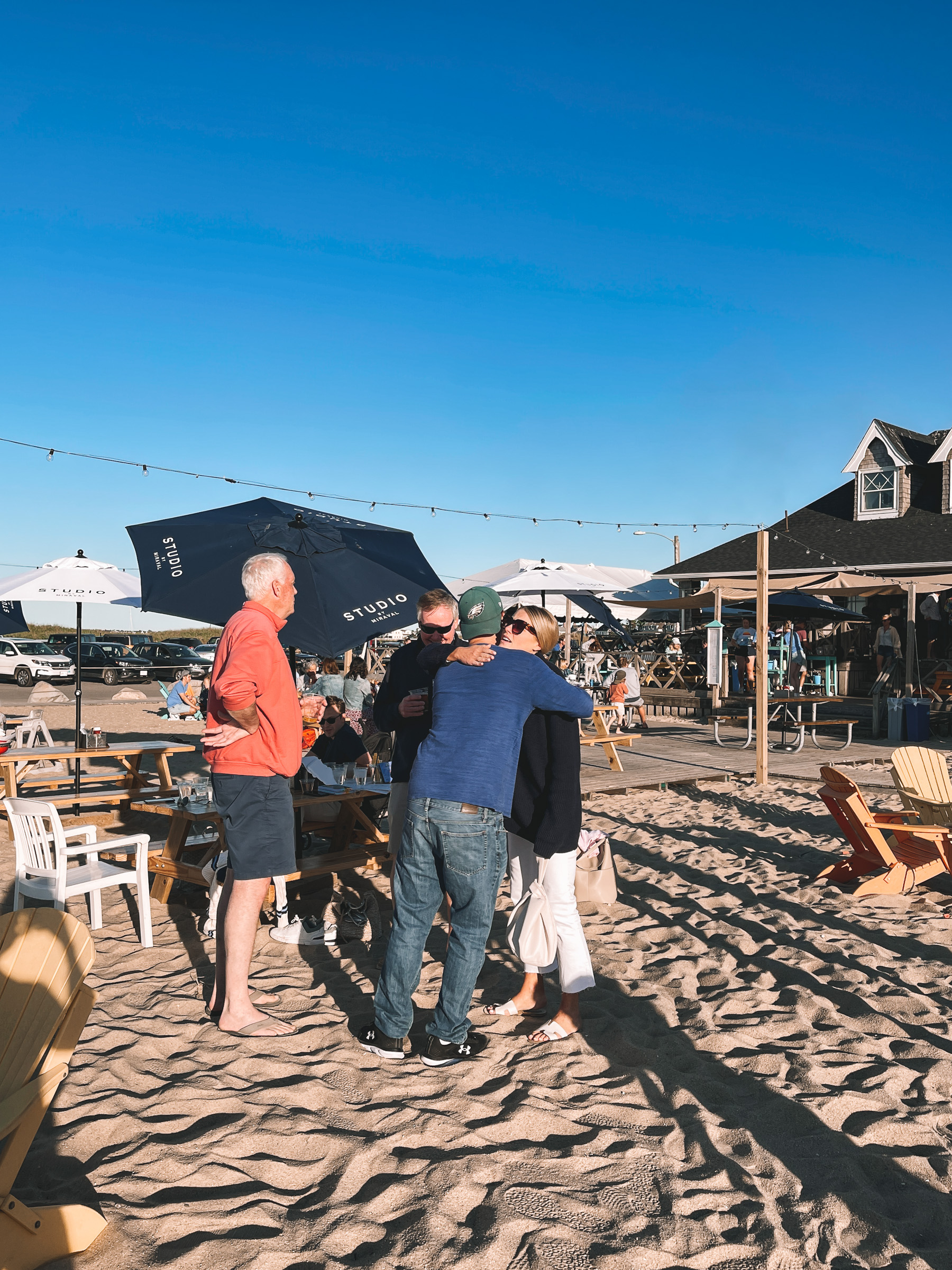 We had a table in the sand, which I unfortunately neglected to capture in photos, haha. (Actually, just found a pic on my phone! See above.) But it was just the most perfect, wonderfully casual place to hang out over dinner and drinks after the weekend's more formal activities.
At the end of the night, while walking away from Jetties, Lucy shouted, "I WANT TO DO THAT AGAIN!" And it made my heart swell. I know that getting to Nantucket from Chicago can be quite the challenge these days, but we have to get back there next summer. I keep saying this, but this was undoubtedly our best family vacation ever! So many happy memories made.
Anyway, I'll leave you with these photos. And check out this Etsy shop for little girls' Liberty dresses! So affordable and well-made.
Shop the post: