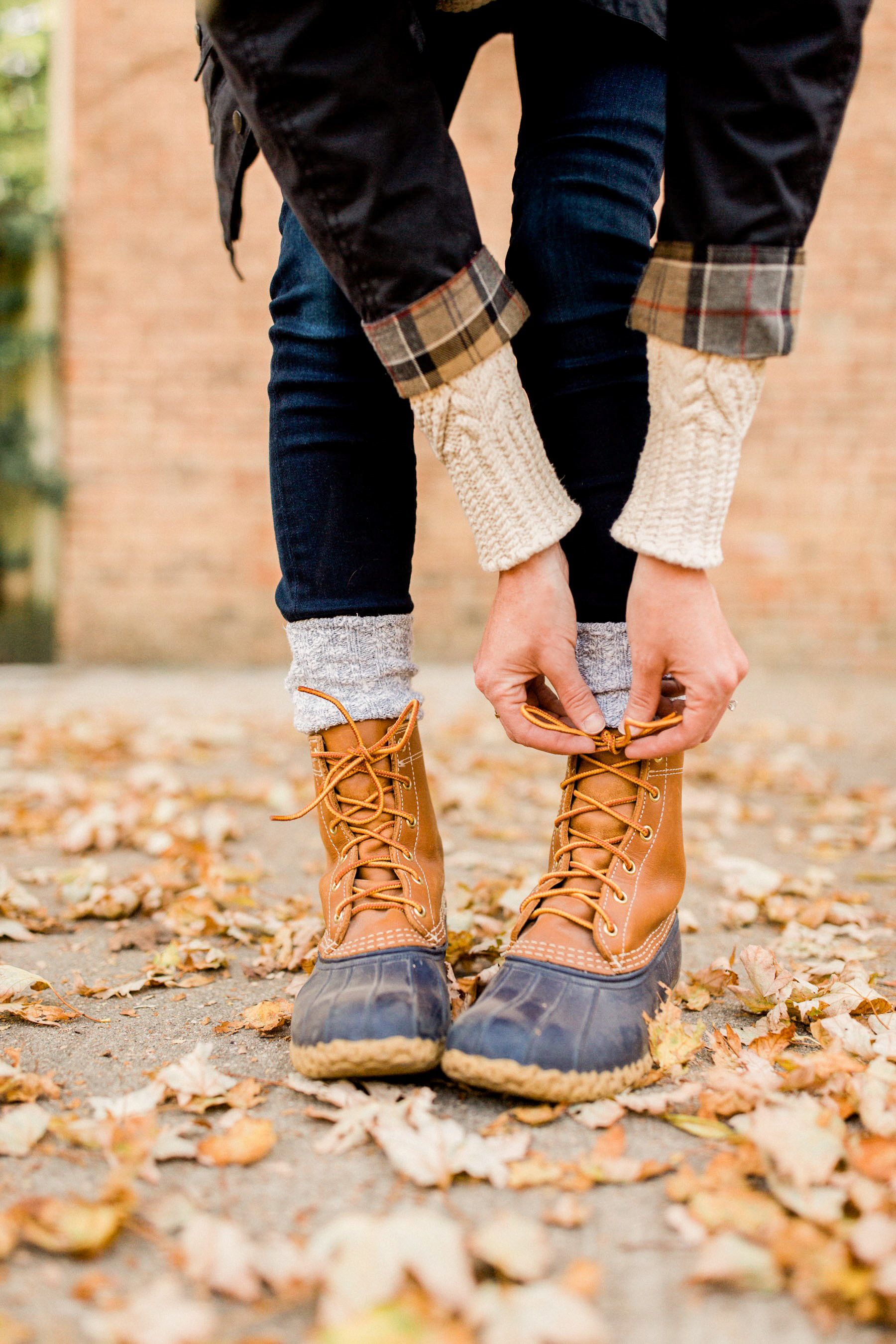 Navy L.L.Bean Bean Boots (Looking for the the most comfortable pair of Bean Boots?! Boots made with tumbled leather are phenomenal.) / Barbour Jacket (Here's the polar quilted version, which is much warmer.) / Favorite Fisherman Sweater / Camp Socks
Hi, Friends! I took a few days off to give myself a break and recover from my millionth sinus infection this season 😂, and I'm definitely making progress. (Though I realize I say that every week and then BAM: sick again.) I have an appointment with a specialist on Monday, though, so I'm excited to get professional opinions and start to talk about my options–despite how scared I am. ;)
Musings
I haven't been up to much, just because I've been laying low… but we had a movie night last night, which was really fun. We watched "Hotel Transylvania" with Emma, and then after she went to sleep, Mitch and I watched "Private Life," about a couple in New York struggling to get pregnant. While I think it would have been very difficult to watch while we were going through fertility treatments a couple of years ago, it was amazingly powerful and well done.
We're flying back to the East Coast in a week (for a wedding and to see my family), so I'm trying really hard to get the house in order and be packed early so "travel day" isn't a complete disaster. We've honestly never had a calm travel day, haha, but I'm determined to make this one our first!
Kind of random, but the classic Jack Rogers are on major sale right now. Great time to grab a pair for next summer or for an upcoming vacation.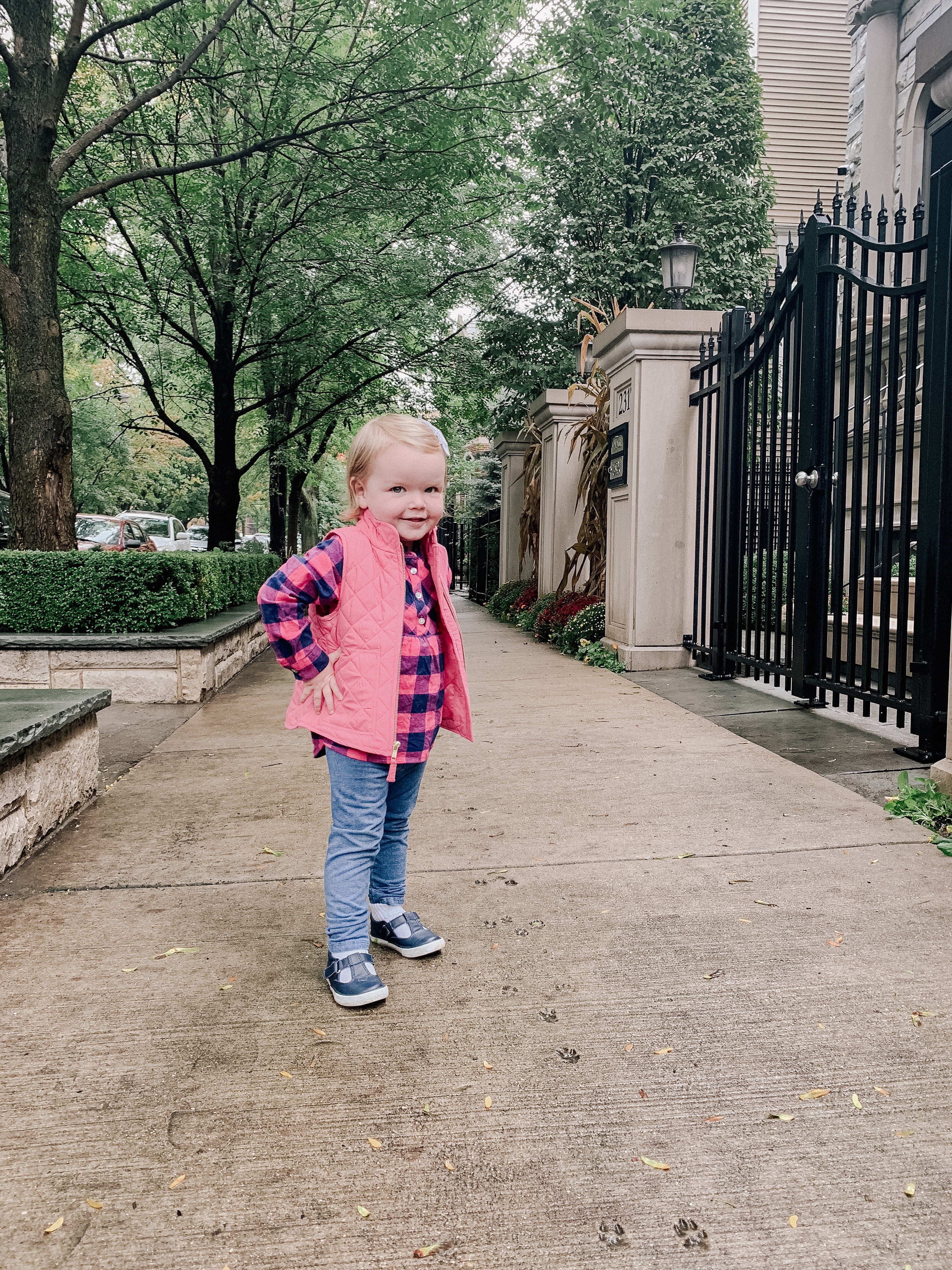 Emma's Pink Vest (Here's the women's version! More colors here, and here's the gingham one.) / Newer Buffalo Plaid Flannel (Here's the women's version!)/ Jeans / Mary Jane Sneakers
What I'm Up to This Weekend
We're hoping to get out to an apple orchard or pumpkin patch tomorrow, as we've never taken Emma before and think she'd absolutely love it. We tried to do it today, but I was still pretty under the weather… so fingers crossed that Sunday's our day! Otherwise, I think we'll run downtown and walk the river and get soup and sandwiches at one of our favorite restaurants.
This Week's 10 Most Popular Products
Parke Blazer: This one's funny because I don't actually own it, but apparently you love it! ;) I own the Regent Blazer. Both are 40 percent off with code "BIGSALE."
Striped Turtleneck: A staple; honestly couldn't get through the fall or winter without it.
Marble Coffee Table: This is our coffee table! We've had it for a few years now, and zero scratches–and we have a toddler and miniature dachshund who jumps. ;)
Sam Edelman Booties: Absolute favorite booties. I think Sam Edelman might be phasing them out, as there aren't as many colors available this year, so grab them while they're still available! I walk MILES around the city in these are no pain. TTS.
Seamed Leggings: These are my favorite leggings! They're thicker, so they're more like pants, but they're extremely comfy and flattering. Best worn with longer tops and sweaters.
"Going Out" Blazer: I have this one and love it! Actually wore it in this recent "friends" collab I did with J.Crew. :)
Affordable Faux Leather Tote: I feel like I've been talking about this one a lot, but it's spectacular. I've had it for several years, and it shows no signs of wear, even though Emma drags it around everywhere. It's reversible, too!
Waterproof Brown Leather Riding Boots: HUGE fan of this brand. I don't really understand how it works, but the boots are leather **and** waterproof, which makes for worry-free wear. I'm so excited they're available in a preppy brown now!
Plaid Ruffled Skirt: Was pumped to see J.Crew Factory bring this back this year. It was a favorite from last year!
Camel Poncho/Topper: Tuckernuck brought back the cashmere topper! It looks adorable over button downs and fancier tops. I've even brought this to weddings, just in case the air conditioning is blasting. :)
Shearling-Lined L.L.Bean Boots: Without a doubt, my favorite Bean Boots, since the leather is amazingly soft and the shearling provides for extreme warmth. Couldn't recommend them more. I wear a size 7.5 normally and took a 7 in these. If you're in between sizes, go a half size down… and if you're a full size, go one full size down.
Recent Blog Posts
5 Preppy Fall Staples: The best outfit post I've done in a while because it features so many of my faves.
Nantucket House Tour: Took me a while to get around to posting this, but I loved going back through some of the photos I took of gorgeous homes while out on Nantucket this past summer. Aren't they beautiful?!
Do You Save Sentimental Stuff?: This is what we've decided to do with Emma's artwork, which had previously taken over our home.
Martha's Vineyard Trip Recap: It's here, it's here! I spent a loooong time on this, so I'd love it if you checked it out! :)
The Cutest Dachshund Clothing (For Humans): Again, one of the best parts about having this blog is the number of messages I receive every day about "Noodle" clothing. (For me, haha.) I rounded up some of my faves!
3 Preppy Ways to Style a Chambray Shirt: HUGE NEWS ON THE J.CREW FRONT. Not sure if your bank account will like it. ;)
What's New with the Larkins: Sorry about the negative nature of this post; here's a more upbeat update on life with the Larkins!
Dog Day with the Sox: Omg. One of the best experiences we've ever had as a family. If you're a Chicagoan and have a dog, this is a must-do for next year!
Recent Finds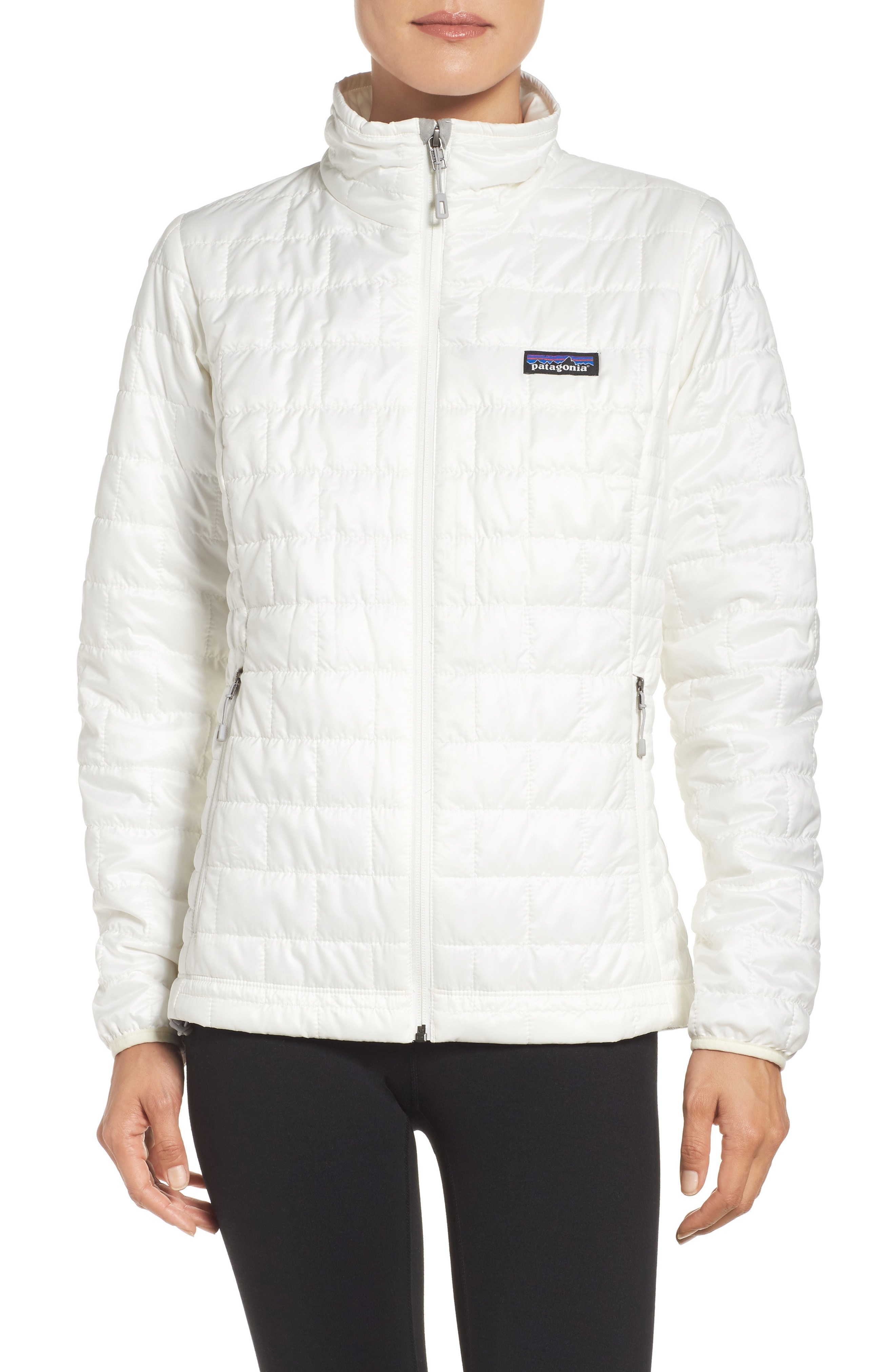 Both my mom and I have this jacket and we adore it. It looks so polished and is great to just throw on when running out the door during the fall! Surprisingly warm, too. :)