It's no secret that I love sweaters. They're such a versatile wardrobe staple that can be styled so many different ways. One of the easiest ways to add some stylish flair to your sweater is to switch up how you tuck it in. 
Not everyone knows how to properly and stylishly tuck in their sweaters. And when your sweater isn't tucked in the right way, it can look bulky, unkempt, and unflattering. Don't worry, friends, I've got you covered! I'm sharing all the different ways you can tuck a sweater to elevate your OOTD:
How to Tuck in a Sweater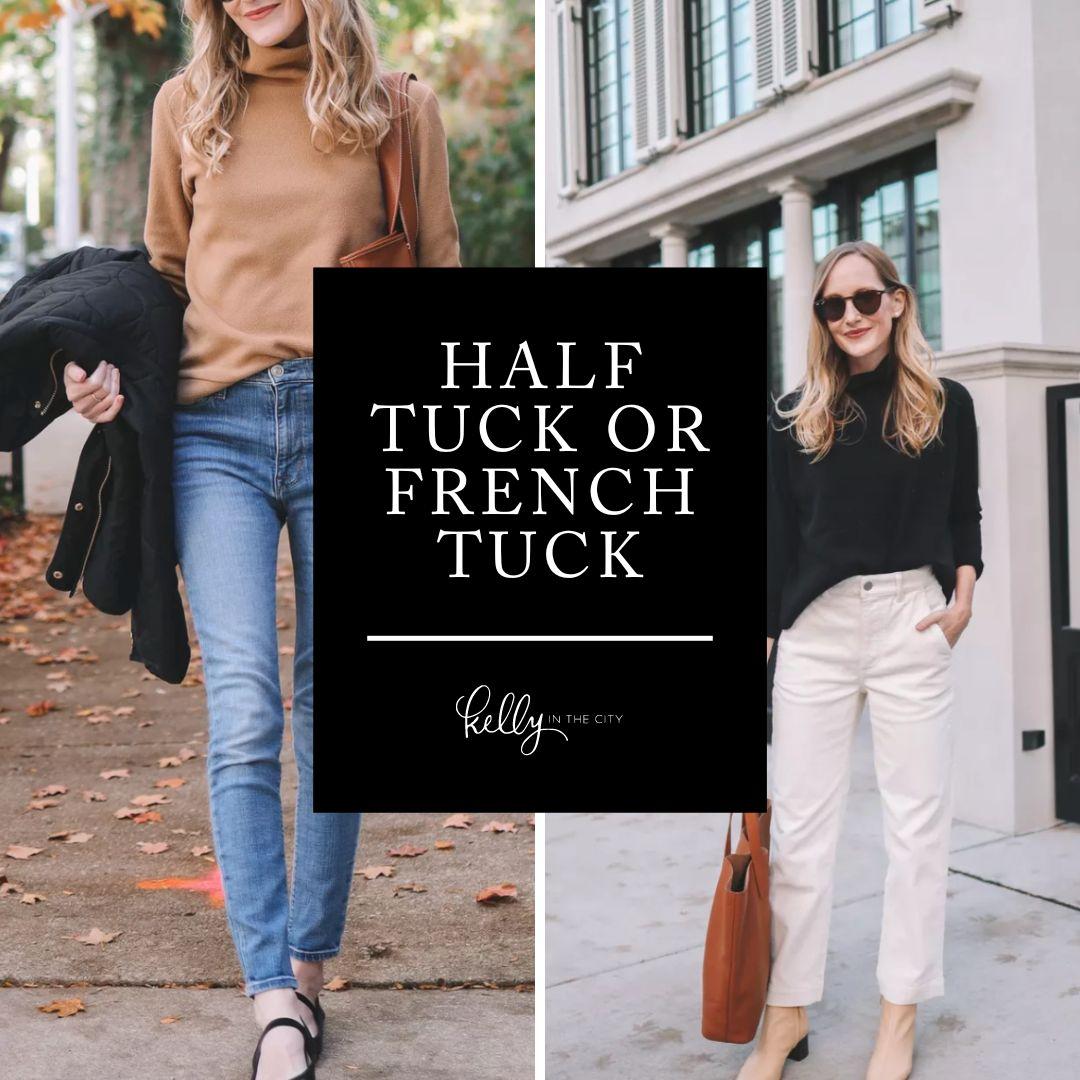 Half Tuck Or French Tuck
The half tuck, also known as the French tuck, is easily the most popular way to tuck in a sweater. You've probably already used this technique to tuck in a shirt or blouse at least once.
For the half-tuck, simply tuck only the front half of the bottom of your sweater into your waistband, leaving the back untucked. For a bit of flair you can only tuck it in on one side. Or you can create a clean, streamlined look by tucking in the entire front hem. 
Here are some examples of the different ways you can use a half/French tuck to jazz up your outfit.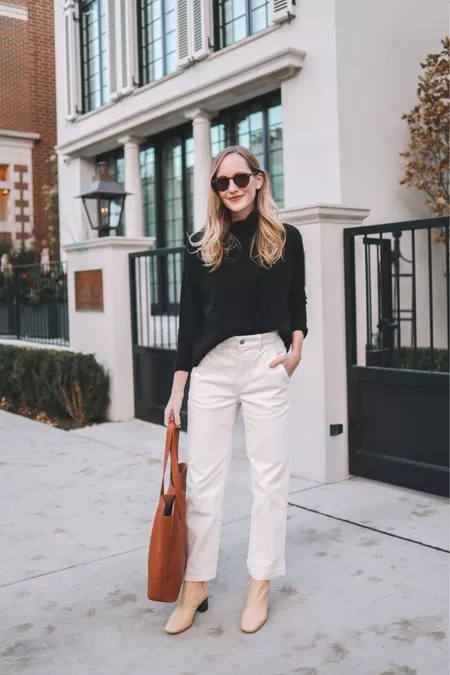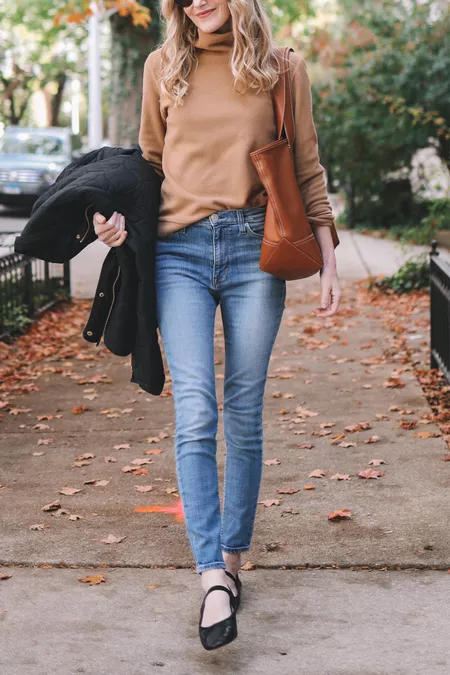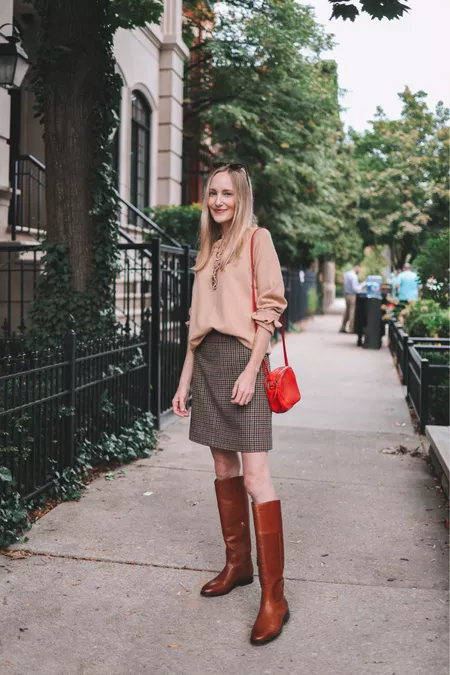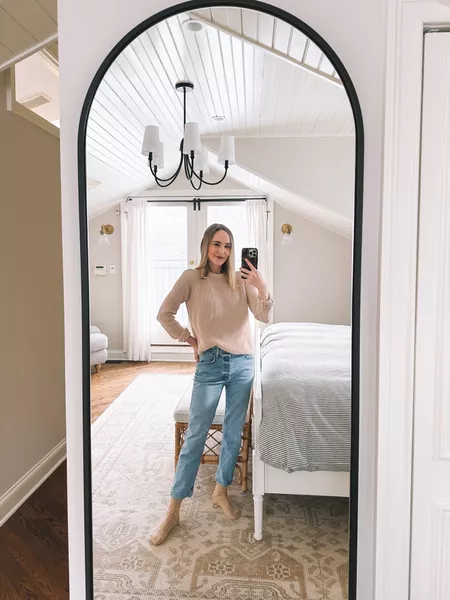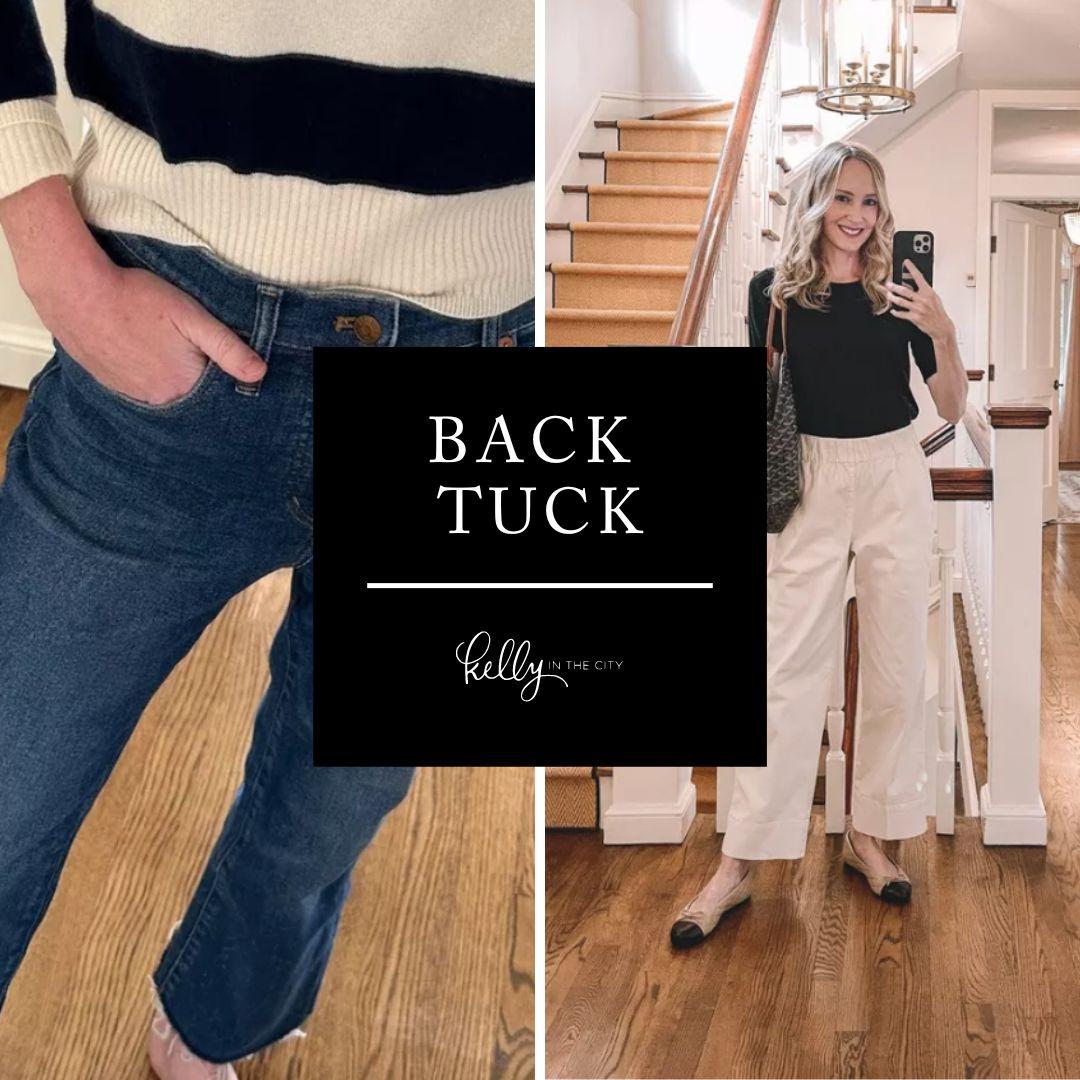 Back Tuck
The back tuck is an easy technique that creates a clean look across the front of your sweater. For this technique, use a hair tie or rubber band to knot your sweater in the back. Then, either fold the "tail" up into the sweater, toward your back, or tuck it into the back of your pants. 
This type of tuck works with just about any kind of sweater. Except for maybe cropped ones, since you need enough fabric to gather and tuck.
The final result should look something like this: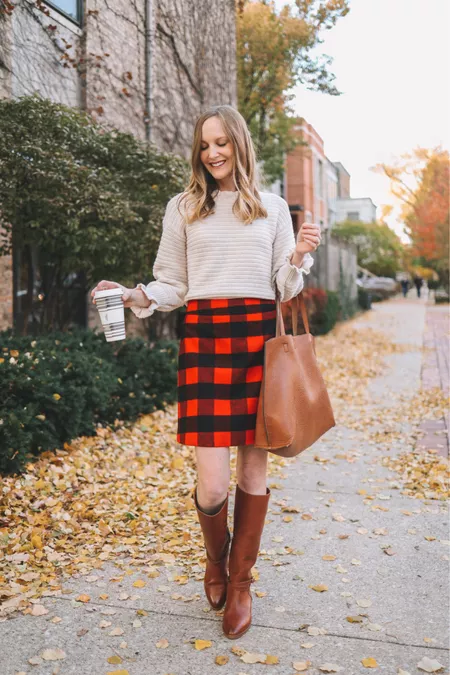 Bra Band Tuck
The bra band tuck is a great alternative to a full tuck, when you don't want a bunch of material stuffed into your pants or skirt. This kind of tuck works especially well with extra thick or chunky knit sweaters that would otherwise create a bunch of lumps. 
This tuck typically works well with high-waisted pants, or a pencil skirt, when you want to accentuate your natural waist. Just keep in mind that you'll need a firm, structured bra band for this to work.
When you use your bra band to tuck in your sweater, it should look similar to this: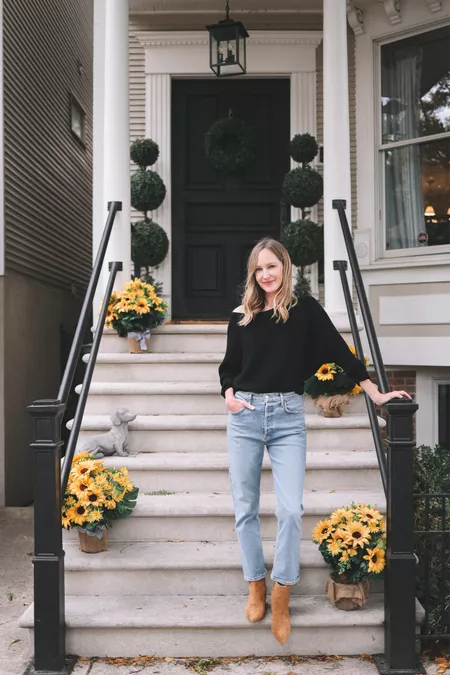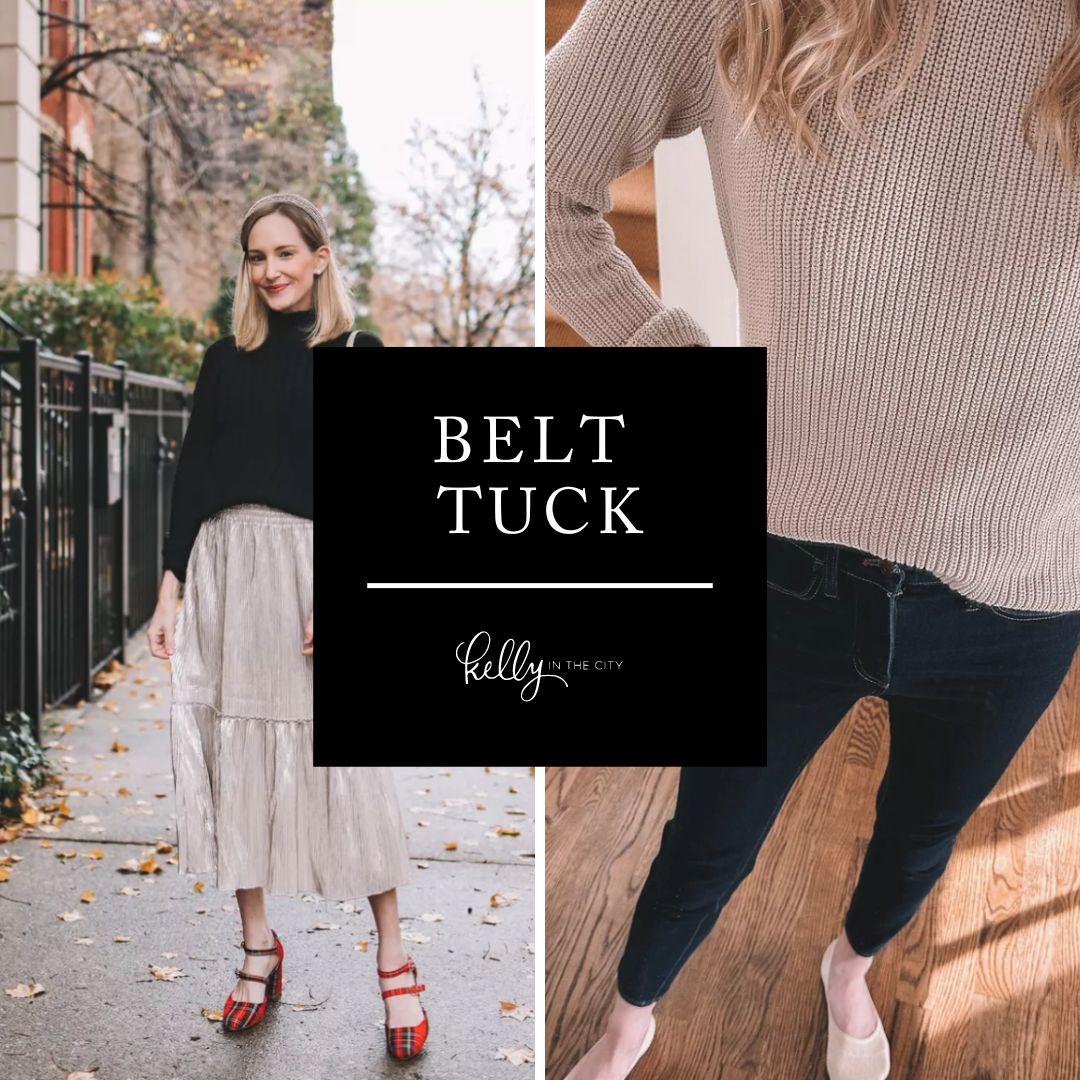 Belt Tuck
The belt tuck is a fantastic little trick for when you want to wear a sweater with a dress or skirt. I actually included this nifty technique in my post about how to wear a sweater over a dress! 
When you're using a belt to tuck in your sweater, it's easier to put the belt on over your sweater first, then slowly and carefully pull some fabric until only the bottom of your sweater is still tucked in. Then adjust your sweater to give it a more symmetrical, streamlined look. This also tends to work best with a skinny belt, as opposed to a thick or wide one.
Here's an example of how you can elevate an outfit with a belt tuck: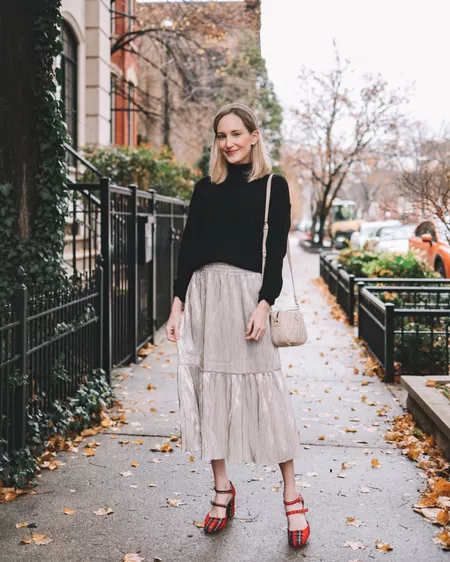 Twist Tuck
The twist tuck is like a fun twist on the half/french tuck. Pun intended ;) 
It's a great way to add a subtle, stylish flare to your sweater outfit. To do a twist tuck, simply gather some of the fabric at the front bottom hem of your sweater, twist it once, then tuck it into your waistband. This kind of tuck looks great with practically any shorts, pants, or skirt. 
The final result will look a little something like this: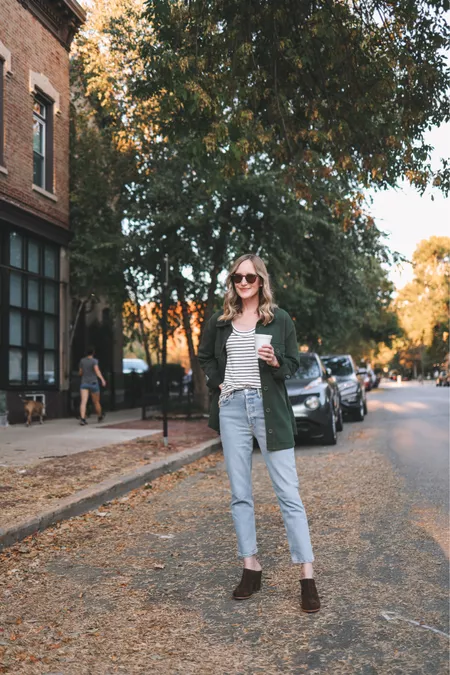 Cardigan Tuck
The cardigan tuck is the most simple, straightforward tuck of them all. For this one, grab the bottom or bottom few buttons of your cardigan and tuck it into your waistband. The tuck should line up with the buttons of your cardigan. It creates a vertical line that is super cute and flattering. 
Here's a great example of what the cardigan tuck can do for your outfit: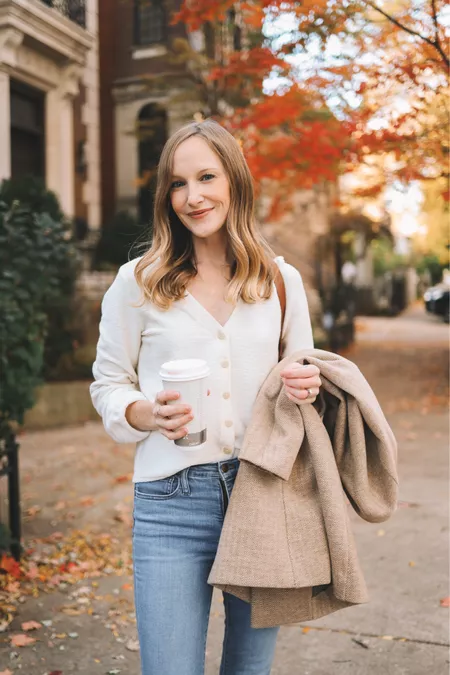 Do you have a favorite way to tuck in your sweater?
I want to hear from you! If you prefer to tuck your sweater one way, which one is your go-to technique? Or have you created a technique all your own that you're willing to share? I'd love to hear about it!
For more outfit inspiration, style tips, and affordable fashion finds, head over to the blog.