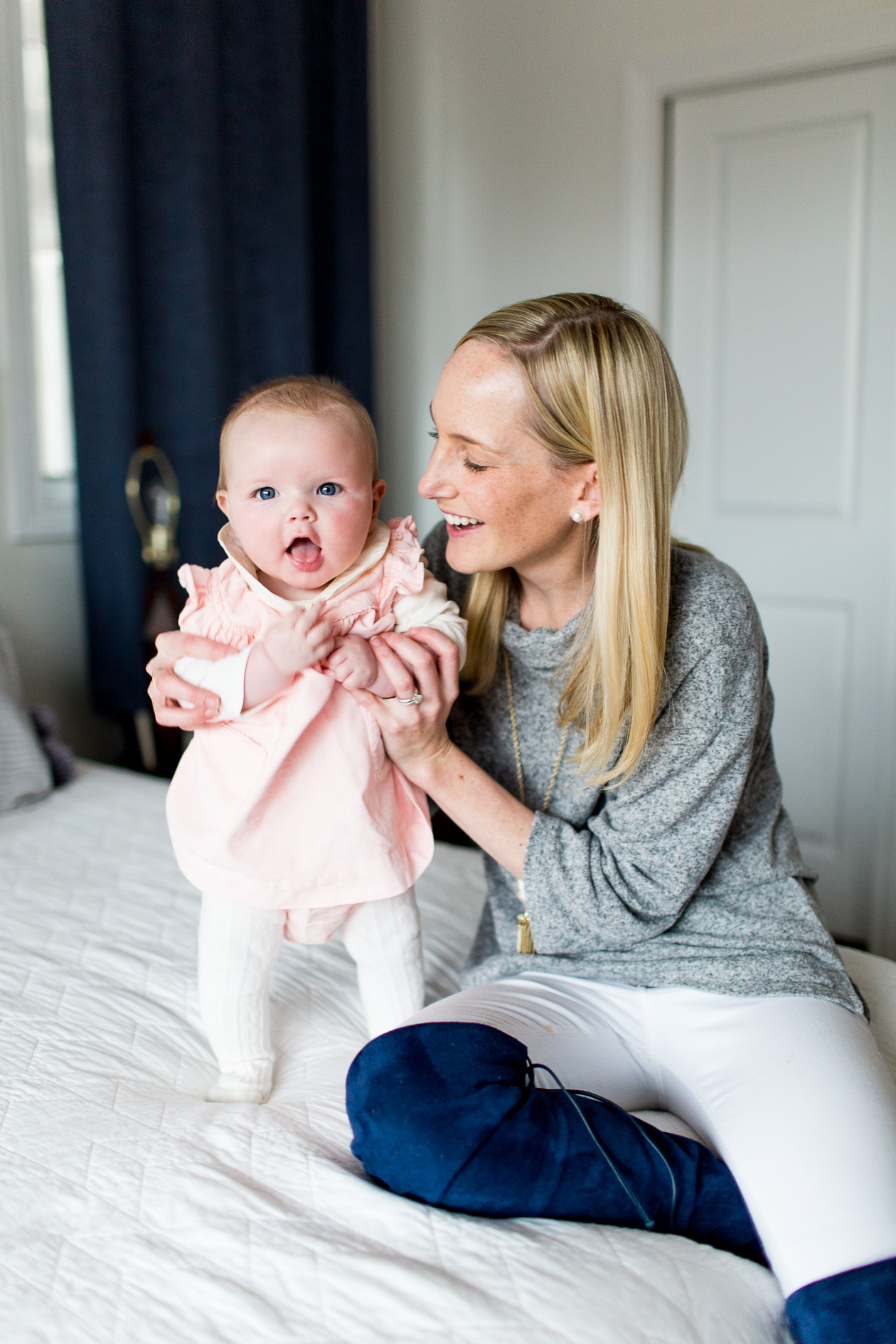 Where were you born/where did you grow up?
I was born on Plattsburgh Air Force Base in Plattsburgh, New York. I grew up in Long Island, New York; Princeton Junction, New Jersey; and Bucks County, Pennsylvania. But I consider New York City and Ocean City (New Jersey) to be my home!
Where do you live?
I left New York and moved to Chicago's Lincoln Park neighborhood last year. :)
Why did you leave New York?
My husband (Mitch) and I really wanted to buy a home, but we were struggling to find someplace affordable in the Big Apple. Mitch grew up in Chicago, and had always loved it. When he was offered a job there, we decided to shake things up and go for it!
What's your job?
I'm currently blogging and doing freelance writing, editing and photography work.
What did you do before that?
I was an eighth grade teacher in the Bronx. Before that, I was an online editor at a trade magazine, and before
that
, I tried my hand at newspaper reporting. ;)
Where did you go to school?
I went to
Fairfield University
in Connecticut and majored in English, Journalism and Communications. I also received my masters through the 
New York City Teaching Fellows
' partnership with the 
State University of New York
.
Why did you start blogging?
A couple of years ago, I was looking for sizing advice for a J.Crew coat that was on final sale. I stumbled onto
Jessica's blog
, and fell in love with it! Feeling inspired, I started my own blog a few months later. It was definitely the creative outlet I was looking for.
Where did the name "Kelly in the City" come from?
Mitch came up with it in about two seconds, haha.
How did you meet Mitch?
In the Bronx, through our teaching jobs! You can read about how we met
here
, and you can read the proposal story
here
. :) You can also find details about our wedding by hovering over the "Wedding" tab on the main menu!
Who takes your photos?
Most of the time, my husband takes my pics. However, my friends Jess, Blair and Maya often help me out when he's not around!
What camera do you use?
I shoot with a 
Canon 5D Mark III
and a
50mm f/1.2 lens
. For interiors and events in small spaces, I use a wide-angle 
24mm f/1.4 lens
and a
600EX-RT Speedlite
.
How and when did you learn to shoot?
I took a film photography class in middle school, but most of what I've learned has come from trial and error, and Google. I also briefly had my own wedding photography company back in New York. (Turns out I couldn't handle the pressure!)
How do you edit your photos?
I use
Lightroom
. (
Here's a post on how I edit
.)
What do you like to do in your free time?
I really enjoy traveling, photography, writing fiction, playing the guitar, decorating our home, and exploring the city.
How can I get in touch with you?
Drop me a line! I love hearing from readers. :) My e-mail address is kelly@kellyinthecity.com.