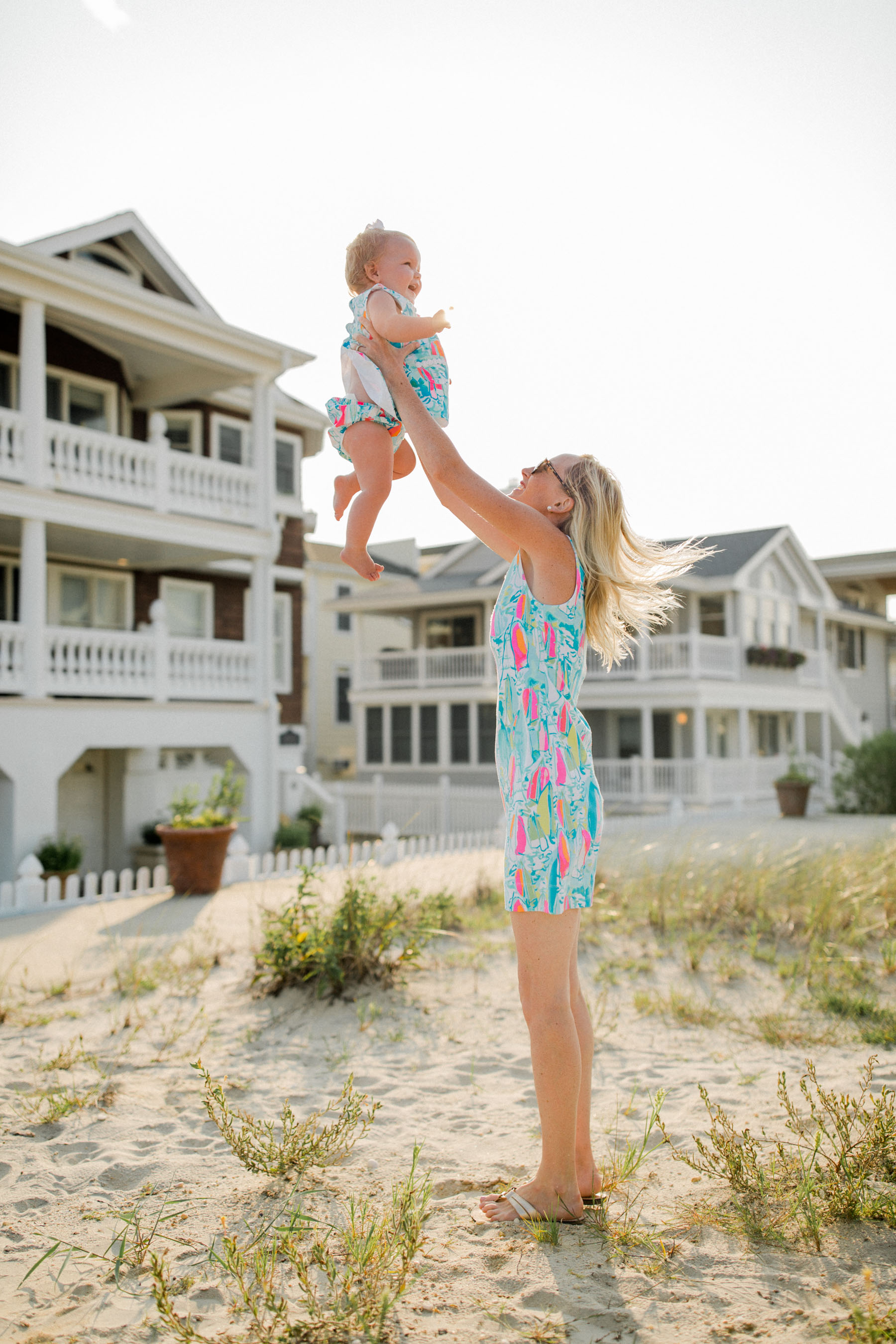 Outfit details: Harper Shift Dress: Included in the Lilly Pulitzer After Party Sale! And check out the "Sea Salt and Sun" print, which I wore here! / Sandals (Wedges here) and Bag
Winner: Laura M. (Congratulations! Check your email!)
Want another chance to win? Enter the new gift card giveaway!
Here we go, Friends. I'm hosting a $200 Lilly Pulitzer After Party Sale e-gift card giveaway! Entering is ridiculously easy. Here's how it works:
To enter to win, all you have to do is comment in the comment section at the end of this post. Yes, that's it! Mitch and I are huge fans of the "say whatever you want" thing, so really: just entertain us, haha. In the past, entrants have posted photos, funny stories, poetry, song lyrics, interesting facts about themselves–everything and anything. But you could also just talk about our tips for shopping the sale (also below!), how excited you are about Monday, what you're hoping to score, or how fantastically awesome Mitch is. (Hmmm. I think someone may have logged into this post and done some editing…😝) Or you could type "#swimmingscallops." (Anyone? Anyone?) Or "lkjahdfldhs" — because it all counts! (Though I'm now wondering how many #swimmingscallops and "lkjahdfldhs" comments we're going to get.)
For extra entries, you can comment on any of the following Lilly-inspired blog posts:

Note: If you've already commented on one of the above posts, your old comment counts. :)

We recommend including your email address at the end of your comment in this format: KellySLarkin (at) gmail (dot) com. That way no one gets spammed by robots by entering. Of course, this isn't required. I can simply message you in the comment section, and you'll be notified via email as long as you have that set set up in Disqus. But since time is of the essence here (the sale starts Monday!), e-mail is probably more reliable. :)
The winner will be selected and announced/contacted bright and early Monday morning. This will happen before the sale starts. As always, Mitch will be using his super fancy math powers to select a winner, and then I'll immediately e-mail her (or him!) the $200 Lilly Pulitzer e-gift card code so she can shop the After Party Sale then I'll put her (or his!) name at the top of this post and in that day's blog post, too.
EVEN BETTER: A second Lilly Pulitzer e-gift card (valued at

$200!

) will begin right after this one ends! So yes: two chances to win. Come back tomorrow to enter to win that one! (Also, the post is sure to be a good one. Mitch will be writing some of it! 😂) The second winner will be announced mid-day on Tuesday so that she has enough time to shop the remainder of the sale. :)
This isn't a requirement, but you should also log into (or create) a Lilly account right now. I'll talk about this more below, but creating a Lilly account–or if you already have one, looking over your billing address, shipping address, and credit card/PayPal information–will make for a more successful shopping experience on Monday morning. Products sell out quickly, so best not to waste time on entering billing and shipping info! Also, the site will be down for several hours before kickoff time for sale preparation, so best to do it now.
That's it! I'll leave you with everything you could possibly need to know about the Lilly Pulitzer After Party Sale–and some of my favorite family photos ever, snapped the other night by Dad. (Love you, Dad!)
Tips for Shopping the Lilly Pulitzer After Party Sale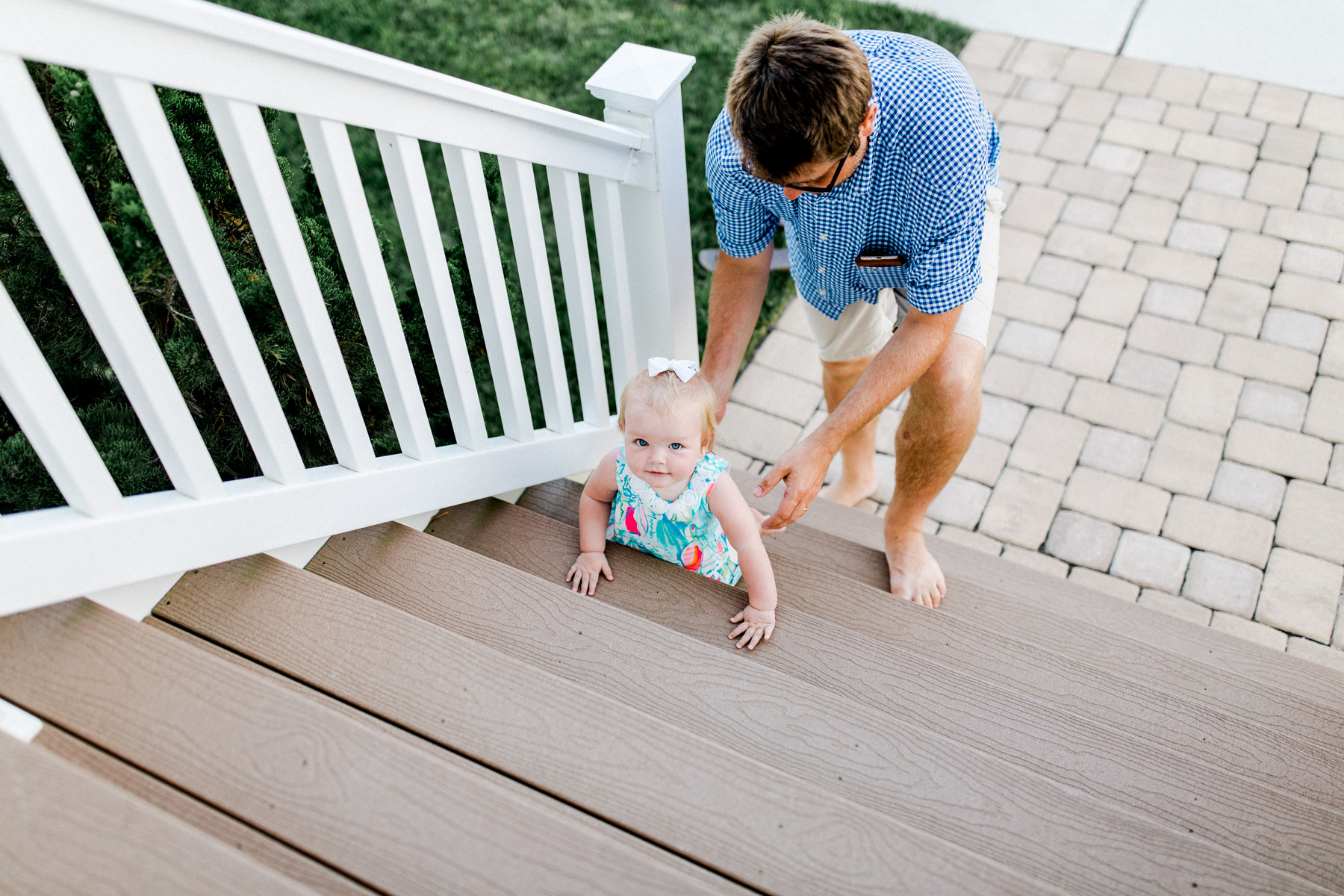 🌴 Know how the sale works
Remember: This year's sale will start this Monday, August 28th at 8 a.m. ET (ish), and it'll run through Wednesday, August 30th. (The longest sale ever!)
Once again, there will be a "virtual line" in an effort to avoid site crashes and to ensure that everyone gets the chance to shop. When you arrive at the site, you'll receive a number and a wait time, even if you arrive promptly at 8. Once you're in, you can shop until you check out. When you check out, you'll be placed at the back of the virtual line again. It's pretty simple!
This process has worked extremely well in the past. While numbers and wait times might seem high, they're not as bad as one might think. The line goes very quickly (often more quickly than your given wait time indicates), and you're in before you know it, with TONS of merchandise left to shop. I also like that the virtual line prevents shoppers from going crazy and emptying their bank accounts.
Take note: It's important to turn up the sound on your computer or device. Typically, you'll hear a loud ding! when you're let into the sale.
Also, keep in mind that all sales are final. Everything does, however, ship free!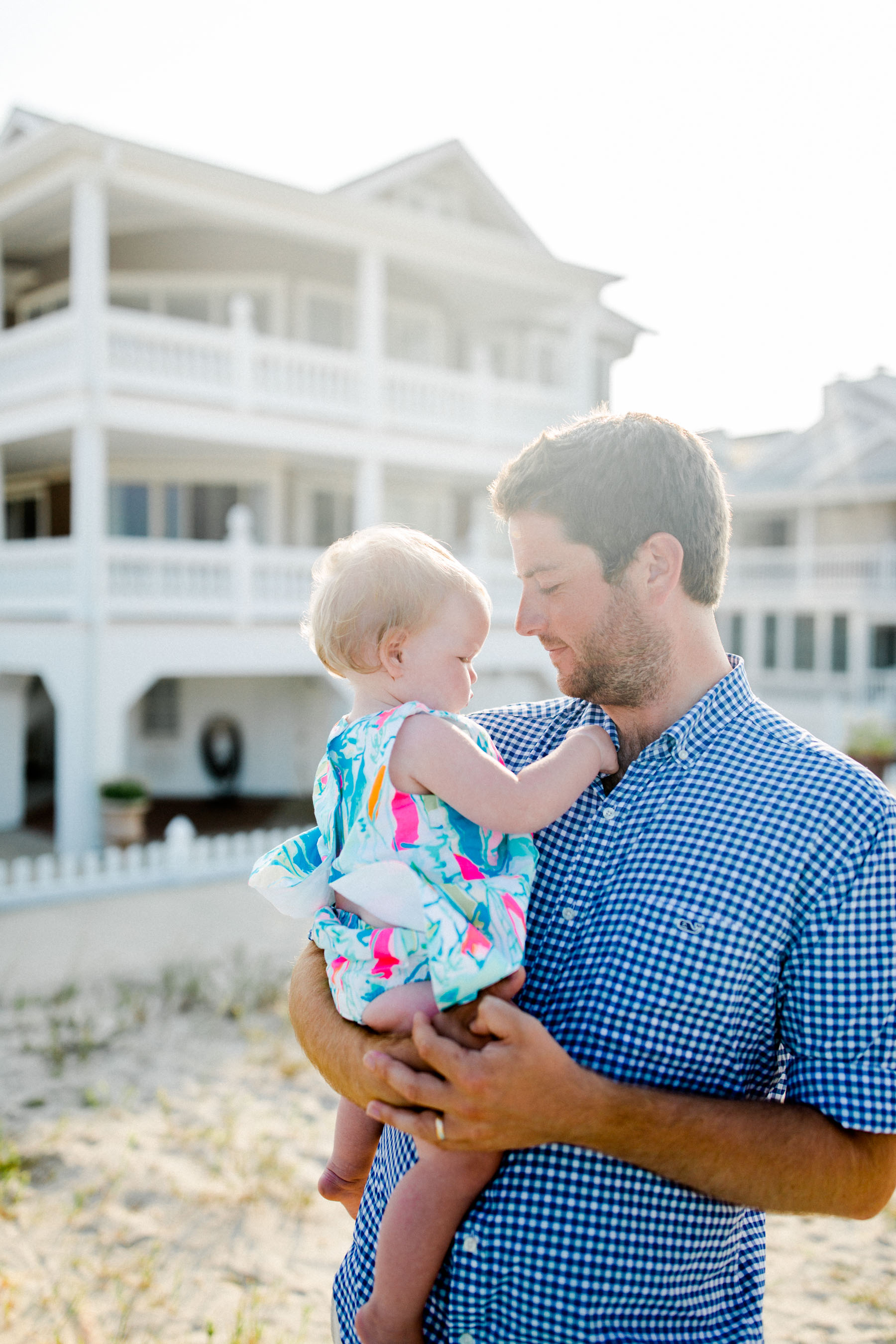 Like I encouraged before, create a Lilly account or, if you already have one, look over your billing address, shipping address, and credit card/PayPal information right now, and then double check everything. The site will be down for several hours before kickoff time for sale preparation, so best to do it beforehand. I recommend pre-loading both your credit card and PayPal info.
Leave the window open once everything is set up, and simply hit "refresh"–over and over again, haha–right before go time on Monday the 28th at 8 a.m. ET. Once you get in and receive a number, STOP clicking refresh, or else you'll lose your spot in line! (And obviously don't close the browser or spill coffee into your computer, like I've done in the past. #goodtimes)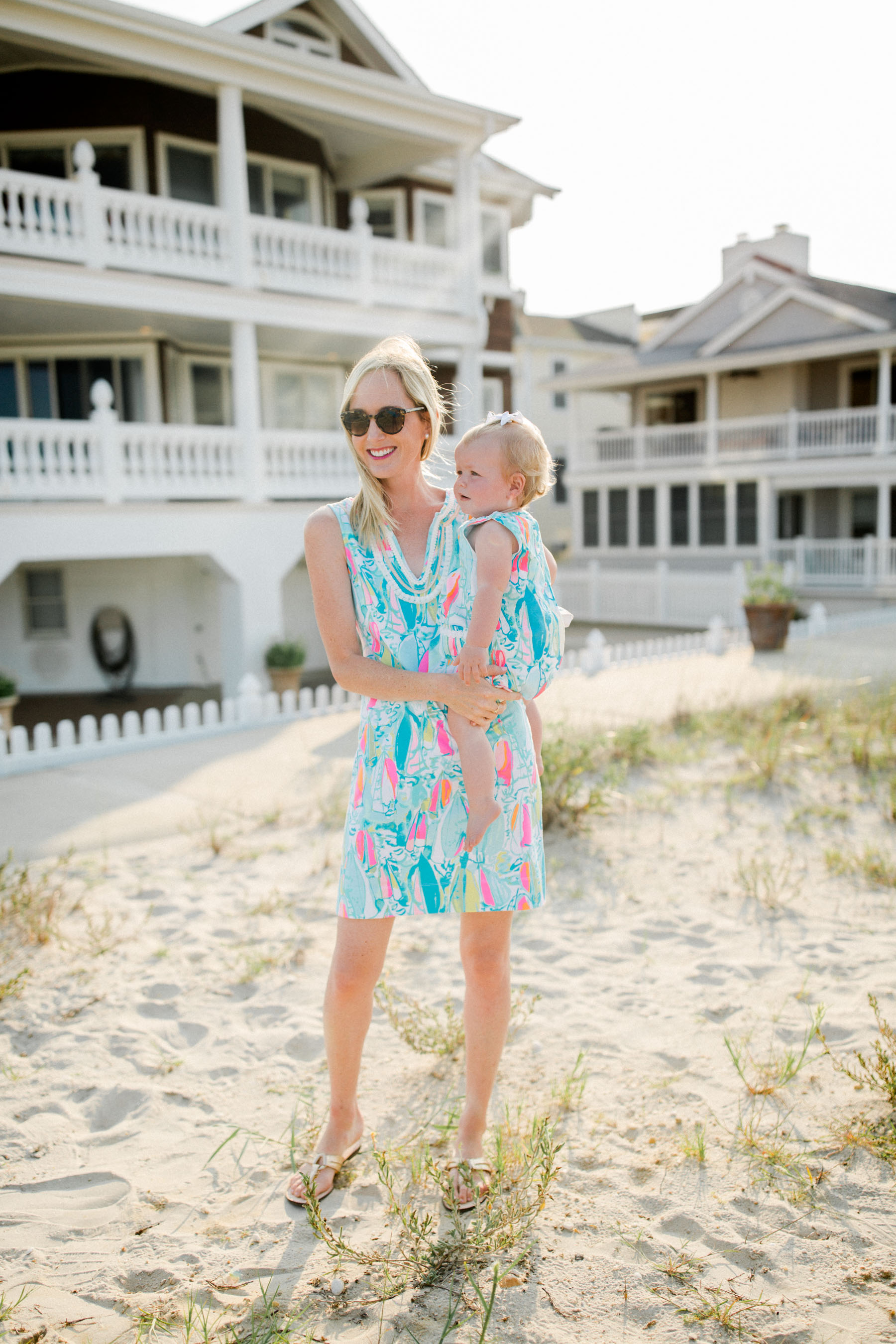 🌴 Set reminders and alarms
The sale will start around 8 a.m. Eastern Time, so if you're elsewhere in the country like I am, account for that. I recommend a lot of coffee if you live on the West Coast. 😂 But again, be careful with said coffee.
And yes: lots and lots of people will be commuting or already at work when the sale goes live. Listen: it's really not the end of the world if you can't log on at 8 a.m. — I swear! I've logged on during lunch breaks or at night in years past, and I've scored some amazing stuff. The wait times are usually shorter or even non-existent later in the day, so that's a positive, too! And Lilly adds merchandise to the sale as it progresses.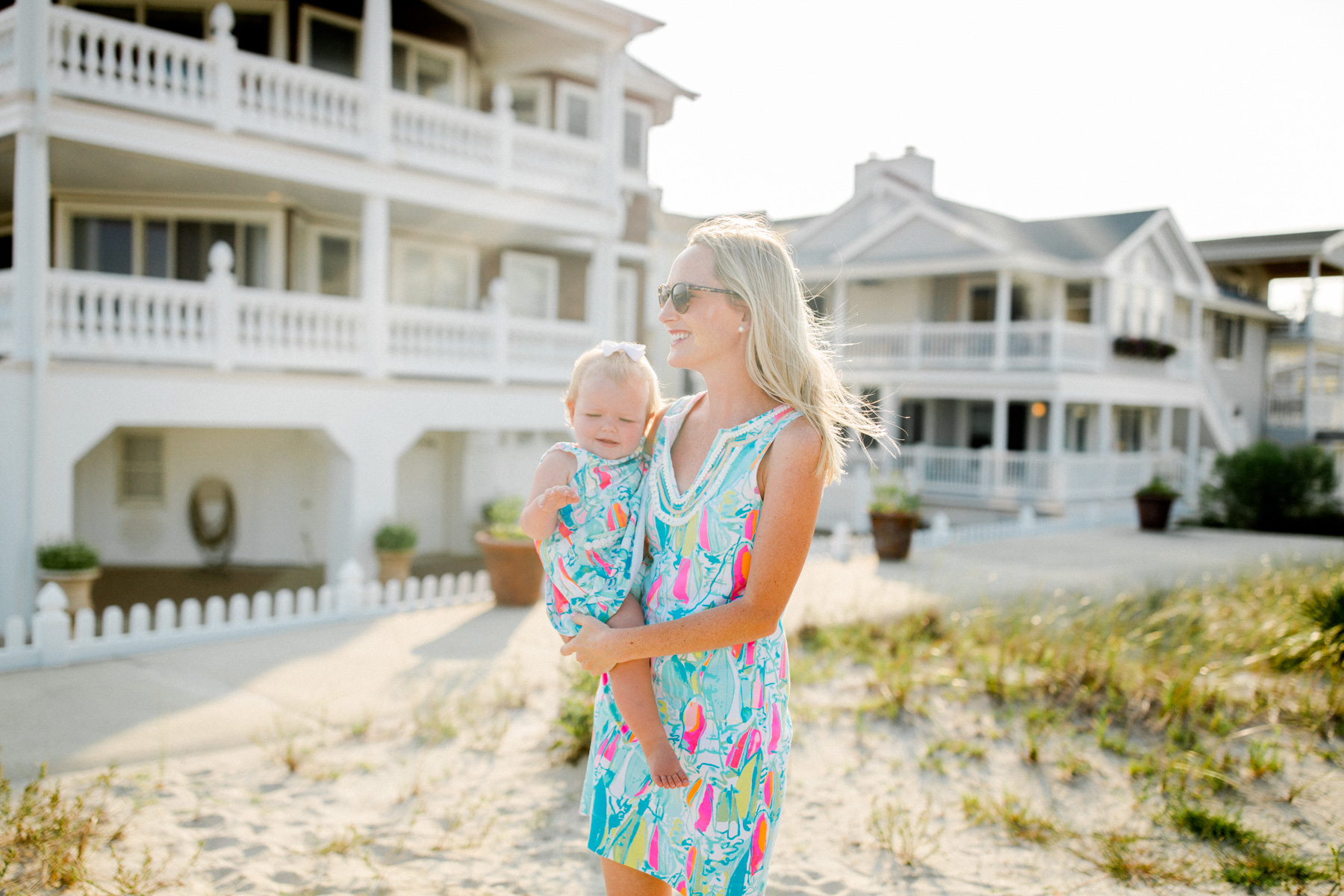 🌴 Remember that you can use multiple devices
I use my laptop to shop the sale since I work from home, but you can also shop on any internet-capable device. If you can't be at your computer at the time of the sale, for example, utilize that phone!
Many sales ago, mobile devices and tablets seemed to work better than computers, but over the last couple of years, I've found that all devices to be reliable. Use whatever option you're most comfortable with!
🌴 Know your size
Lilly sizing is very consistent in my opinion, but from time to time, certain pieces–like the brand's shifts, for example–run large or small. (FYI, I usually go one size down in Lilly shifts, but I always check the reviews before ordering.)

If you don't own many Lilly pieces or are at a complete loss, do your research beforehand by reading product reviews and visiting fitting rooms. If you don't live near a Lilly Pulitzer Signature Store, try department stores–like Nordstrom–that carry the brand. Oh, and here's the Lilly size guide.
My best advice here, though, would be to go with your usual size when you're shopping the actual sale if you're not 100-percent sure. You can't do very much about a product that's too small, but one that's slightly large can always be tailored or altered!
Note: I order a size XS in dresses and a size small in most everything else because I like my clothing a little looser. For reference, I'm 5'5 and somewhere between 105 and 110 pounds. I wear a size 34 A bra, and I have a long torso and not-so-long legs. I often need to get pants and dresses hemmed, but many of my friends who are 5'5 and have longer legs do not.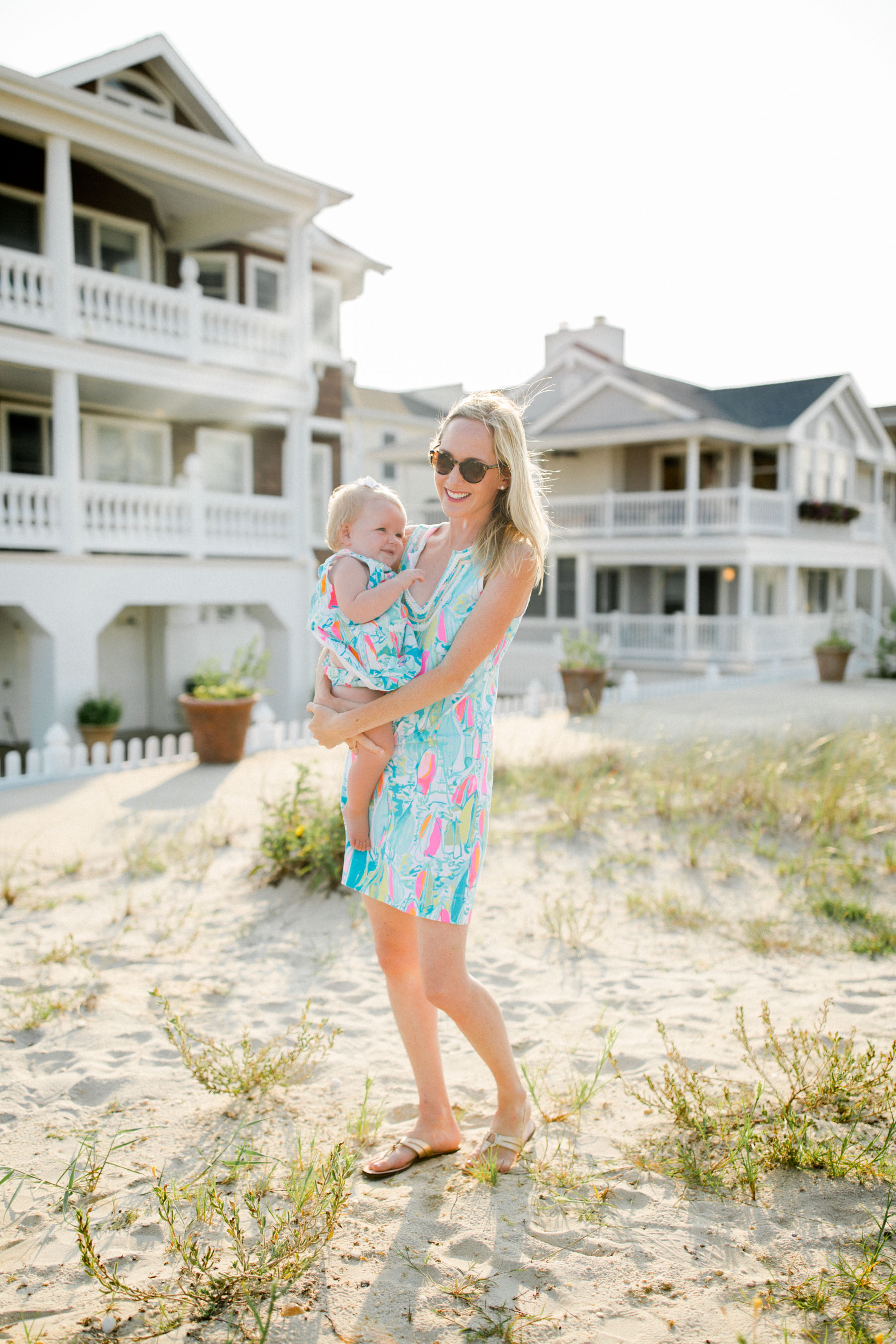 🌴 Narrow your search by size, price and print
On the upper right-hand corner of Lilly's site during the sale, you'll likely see a couple of options: "sort by" and "narrow by." There's no use in wasting your time looking at products that aren't available in your size, so click "narrow by" and select "size" first. During the sale, I tend to then click on "sort by" and select "price – low to high" next. I hear that this year, you'll be able to sort by print, too. (Maybe that was available last year, but I can't remember.) Everyone has her own method, though!
If you're over-the-moon in love with a particular item and you have to have it, check out immediately. You'll be placed at the end of the virtual line if you do this, but you won't be heartbroken that you lost what you had your heart set on. :)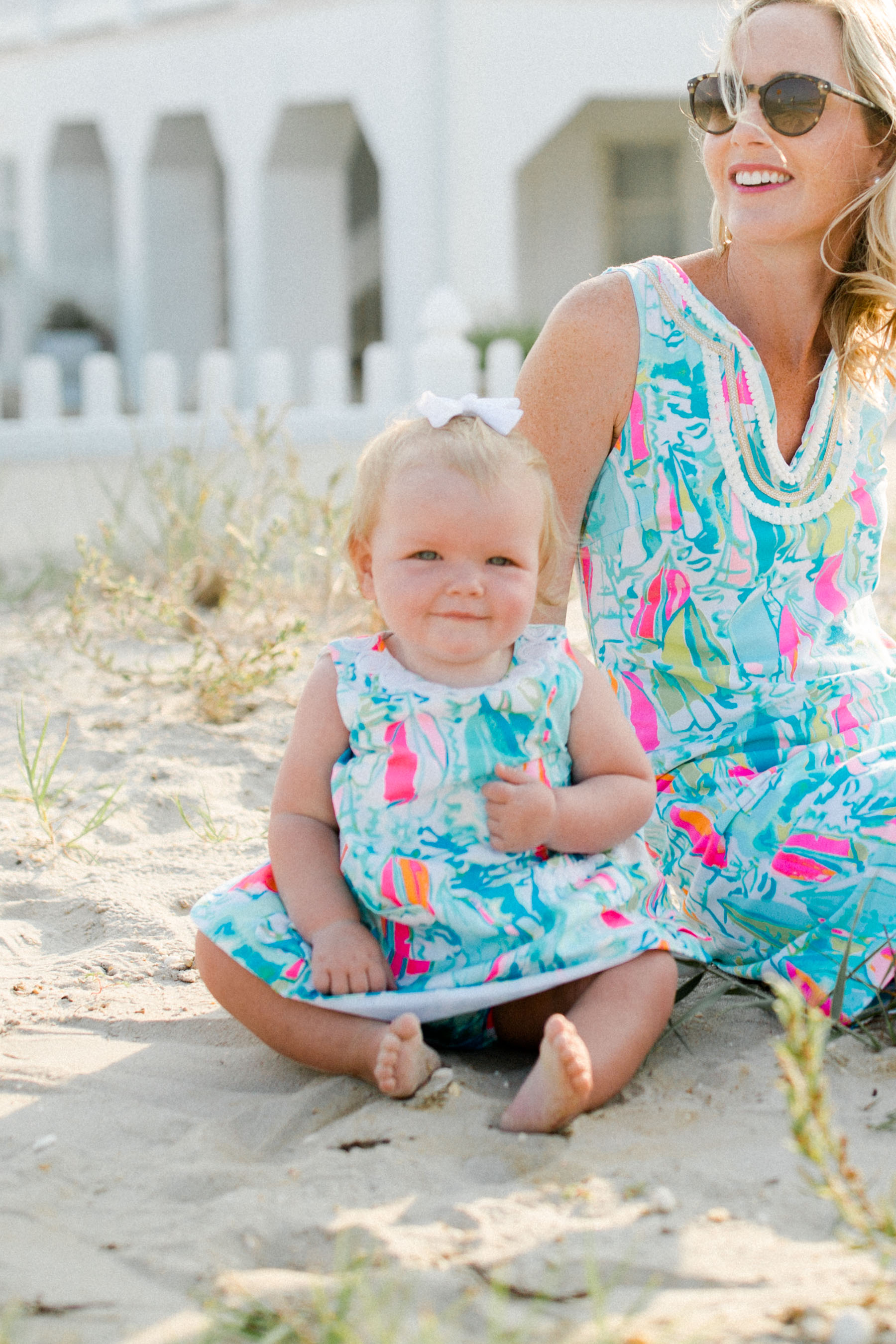 🌴 Act fast
Just because a product is in your cart doesn't mean it's yours. Sizes go quickly during the sale, and products sell out fast. Again: if you're over-the-moon in love with a particular item and you have to have it, check out immediately. Shipping is free, so you can place multiple orders guilt-free. (BUT REMEMBER: Once you check out, you're placed at the back of the virtual line. So that particular item needs to be really awesome.)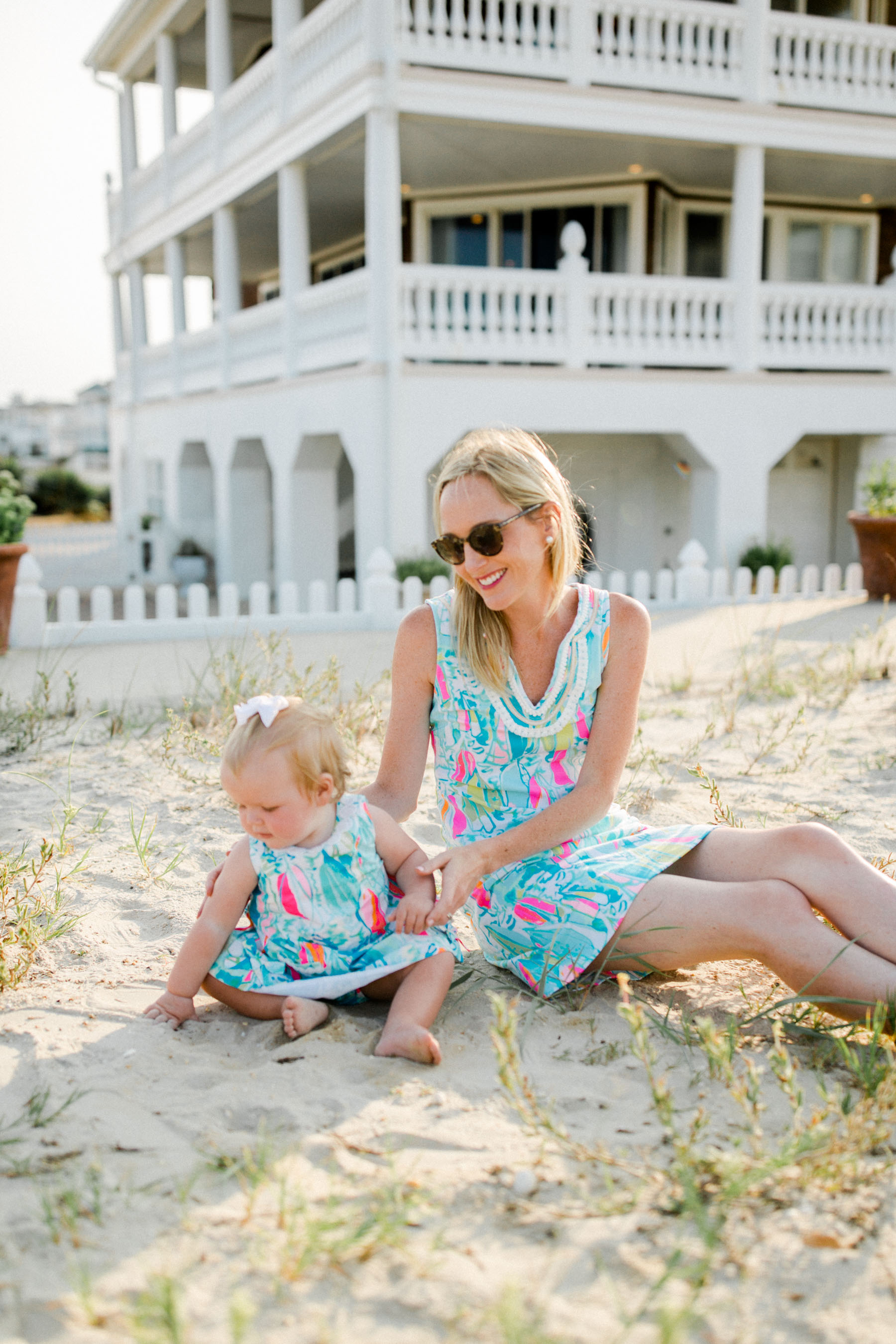 🌴 Know what you're looking for and set a budget
I think it's somewhat easy to get caught up in the excitement of a really good sale, but it's important that we don't all empty our bank accounts and buy things we won't have uses for. Identifying what you're looking for ahead of time and setting a budget is of the upmost importance. If you'd have serious regret if you spent over a certain amount of money, know what that number is, and don't go over it.
I'm personally going to be looking for tops and pants, as I already own a good number of Lilly dresses… and I live in Chicago. Brrr! What are you looking for?!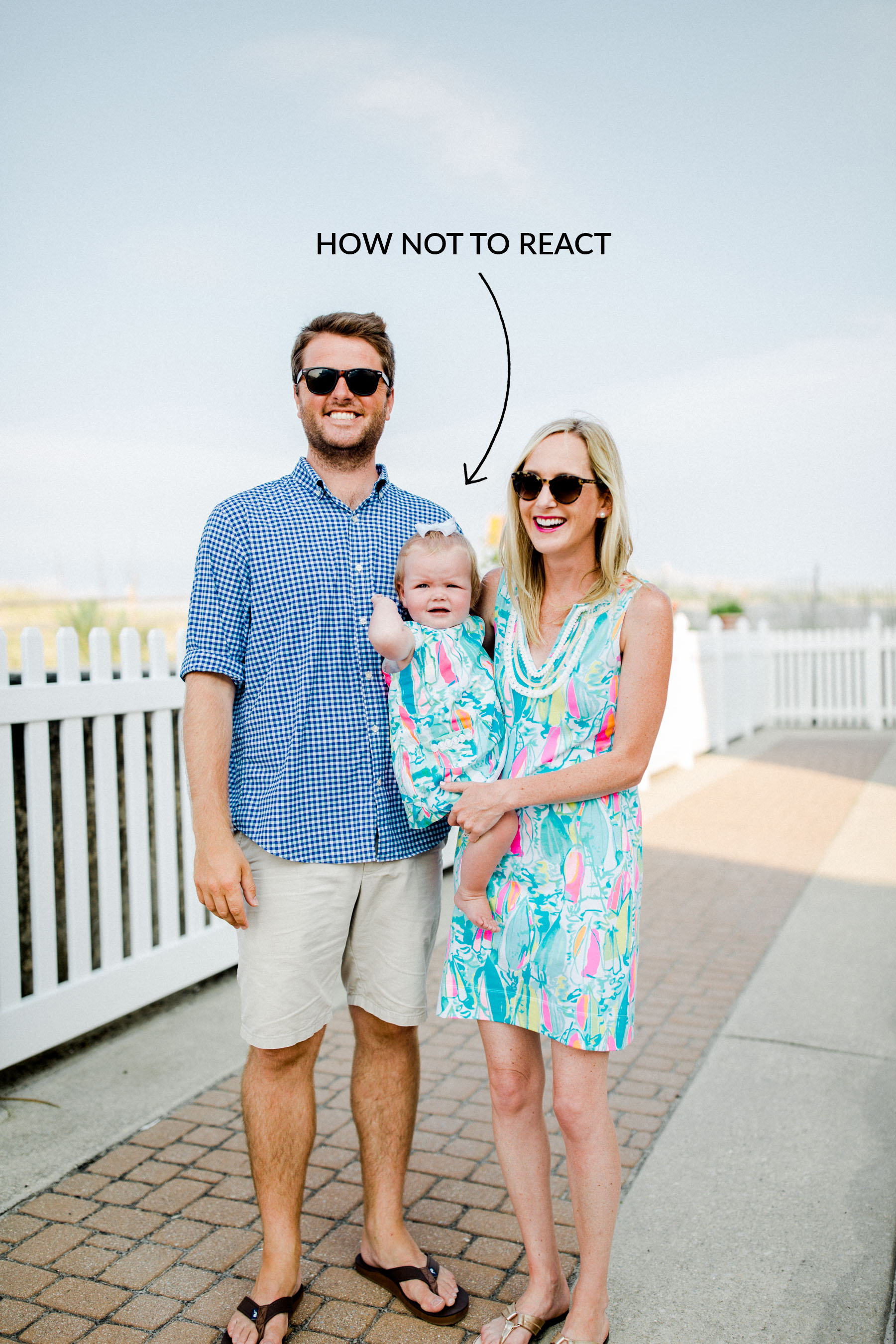 🌴 Realize that certain parts of the ordering process might run slowly
In the past, this is how it's worked:
You receive a confirmation e-mail within a few hours of ordering. (Not immediately!)
Next, your order appears as "processing" while it's being selected and packed up.
After that, the order is marked as "shipped." (While this process normally takes two to three days, it might be completed faster or much slower during the sale. Some people receive order confirmation emails immediately, while others see them a few hours later… and some people receive their products within a day or two, while others see their orders three to five weeks later. It's normal! You can check your order status here.)
🌴 Be understanding if the site experiences problems
Like I mentioned, Lilly will likely be working to prepare the site ahead of time, and the virtual line is extremely helpful in preventing site crashes. But stuff happens. If you see the cute "Oh Shift" message or a notification that you're "in line," it's highly probable that most other people are seeing that, too. (So you're not missing anything!)
A sudden influx of traffic can cause issues for any site, no matter how much preparation. Last year, I saw very few problems, but if something happens, be patient and understanding. No need to get ugly and publish nasty Tweets or post mean comments on Facebook. It's super nice that the company is doing this in the first place, right?! :)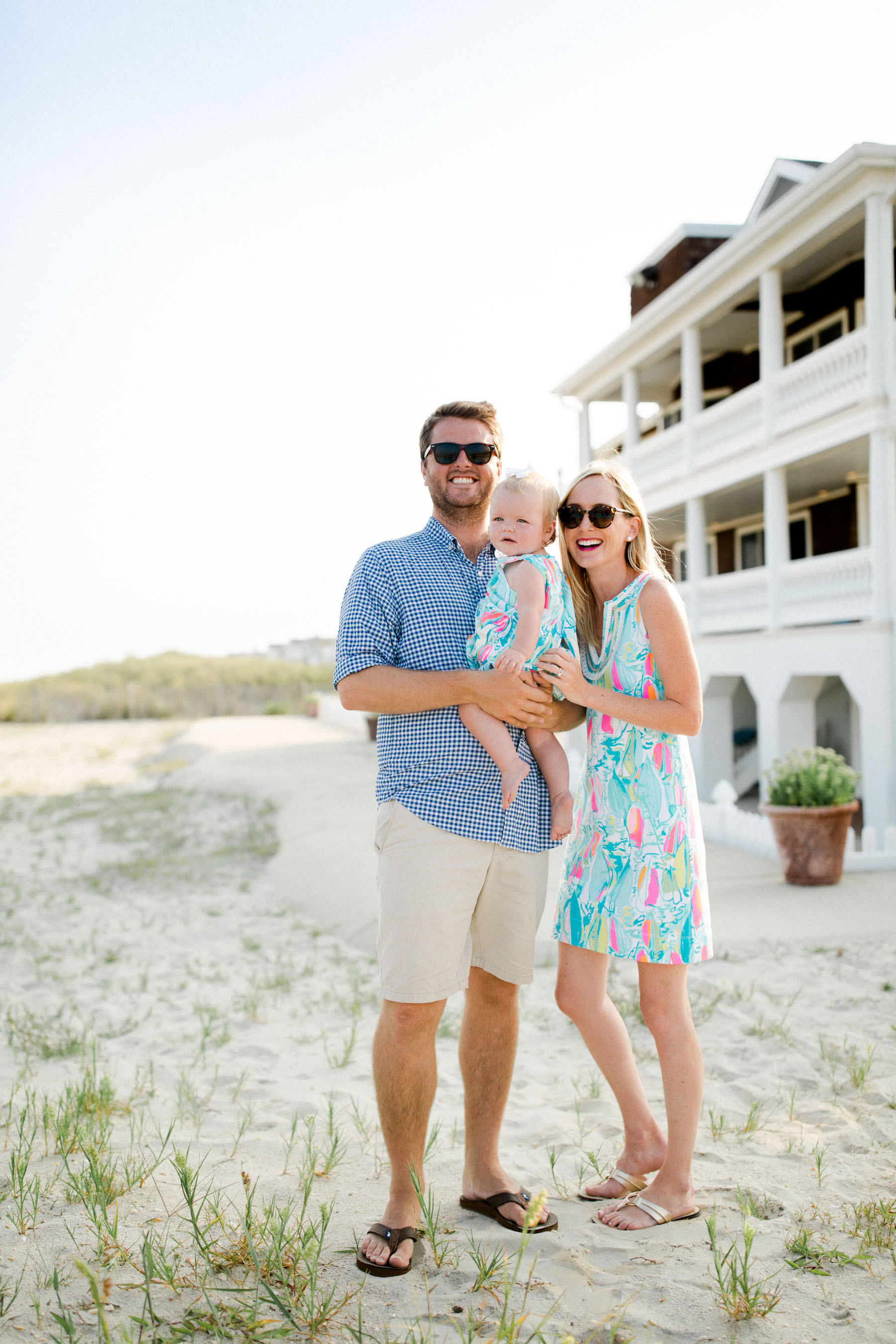 🌴 Follow the kellyinthecity.com "Live Feed"
This is one of my favorite parts of the Lilly sale! The night before the sale goes live, I'll be putting up a post called the "Live Feed" on kellyinthecity.com. I'll be updating it regularly and "live blogging" about my experience with the sale. Be sure to follow along and join the conversation! It's a fun (and hopefully informative) thing to do while you're waiting to get let in! And this year, we're making some great additions: Mitch, Emma and Noodle are all going to have their own segments. 😂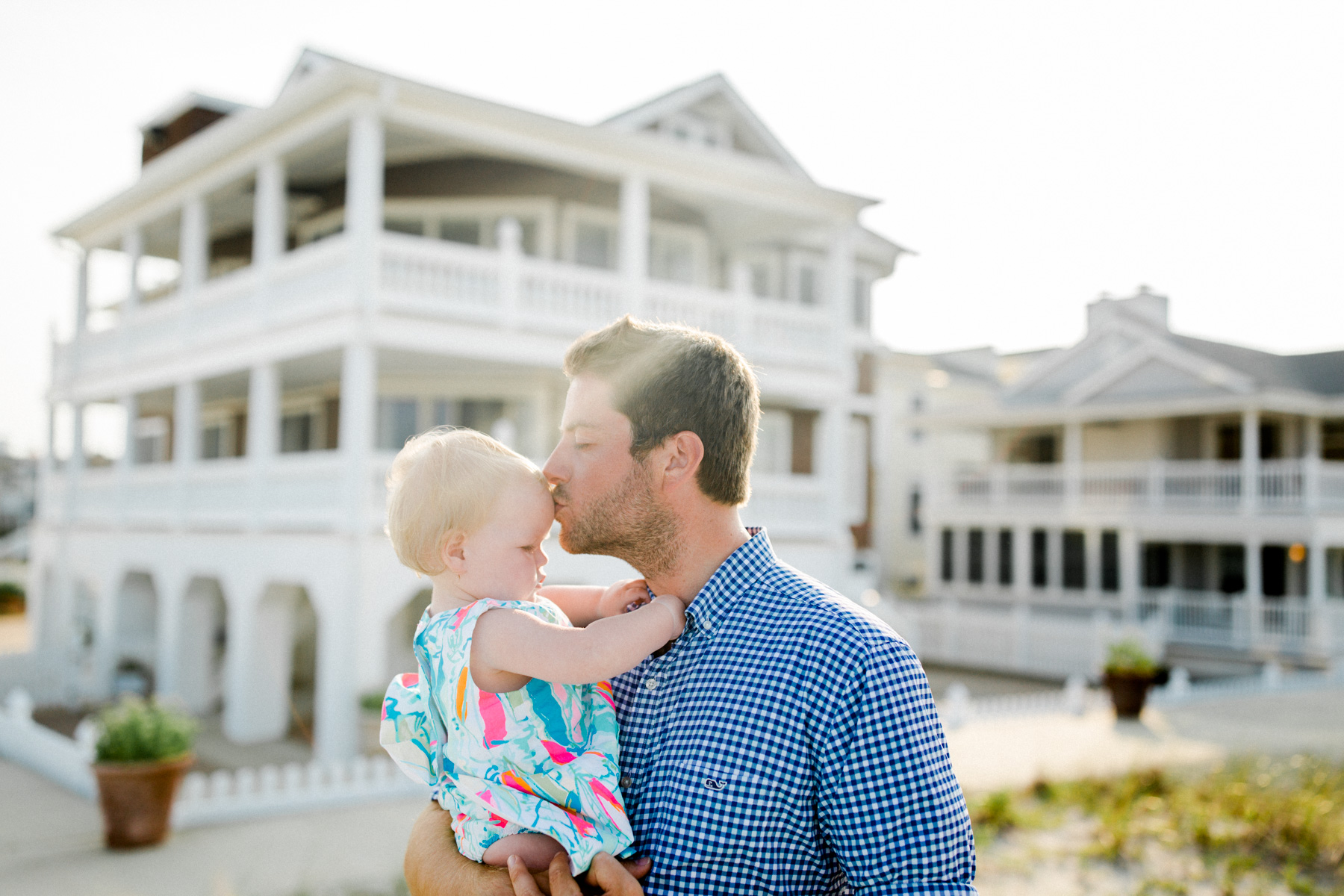 I'm going to be super active on social during the sale, providing as many updates and insider tricks as possible. (And flash sales/new products added!) This is my Facebook account, this is my Instagram account, and this is my Twitter account. Let's be friends!
Likewise, Lilly's social media accounts are a great resource. ;) The brand usually adds a few new products throughout the sale, and provides a link to them–along with updates about the sale–through those accounts. Use 'em!
🌴 Check other major sites for deals
This is a big one! Other retailers–like Nordstrom, Zappos, 6pm.com, RueLaLa and Amazon–will put a lot of their Lilly stuff on sale during and after the sale. I've found some great deals on those sites, so be sure to check 'em on sale day! (This is also a great thing to do while you wait to be let into the sale.)
They're allowed to participate in the sale as well, but Lilly fans often forget to check in with them. Because of this, Signature Stores have some of the best stuff, long after products sell out online! Visit if you're nearby, or call them. PS — You can shop some of the sale items a day early at Signature Stores. I stopped by the Avalon, New Jersey store a couple of days ago and their sale will begin at 3 p.m. on Sunday. (Thanks for the info, Friends! So wonderful meeting you!)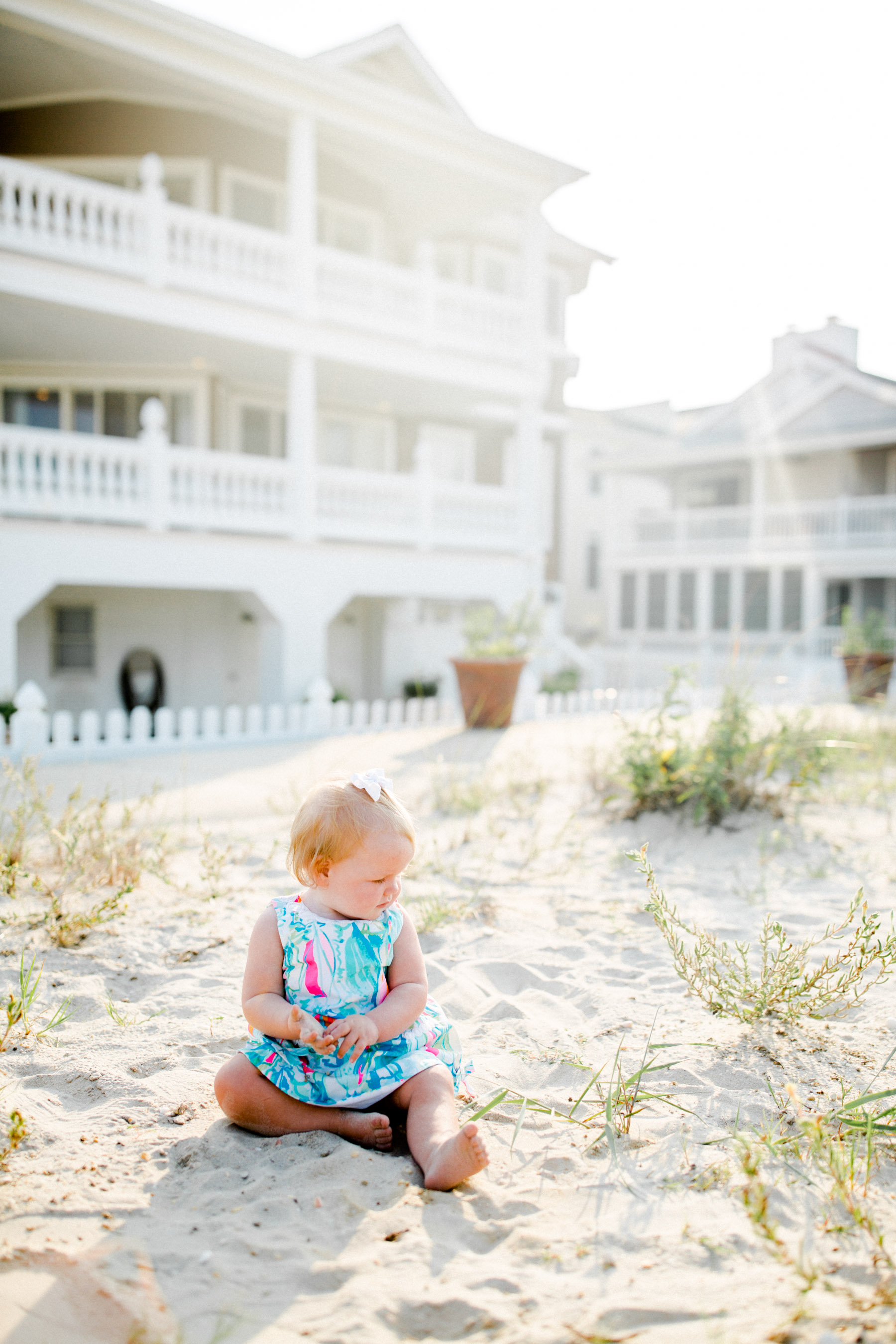 🌴 Do the right thing
I don't love it when people buy a ton of stuff during the sale just to turn around and sell it all on eBay for a profit.
Let's remember the high school girl who's spending her hard-earned money on her first Lilly dress. Or the tired mom who'd like to buy a few things for her daughter. Or the college girl who needs outfits for "rush," haha. Okay, I'm being dramatic. 😂
If something doesn't fit you, fine. Sell or trade it. (Re-Lilly is a great option.) But let's play fair. Just think of the joy you got out of your first Lilly dress. Don't you want some girl out there to have that same magical experience?!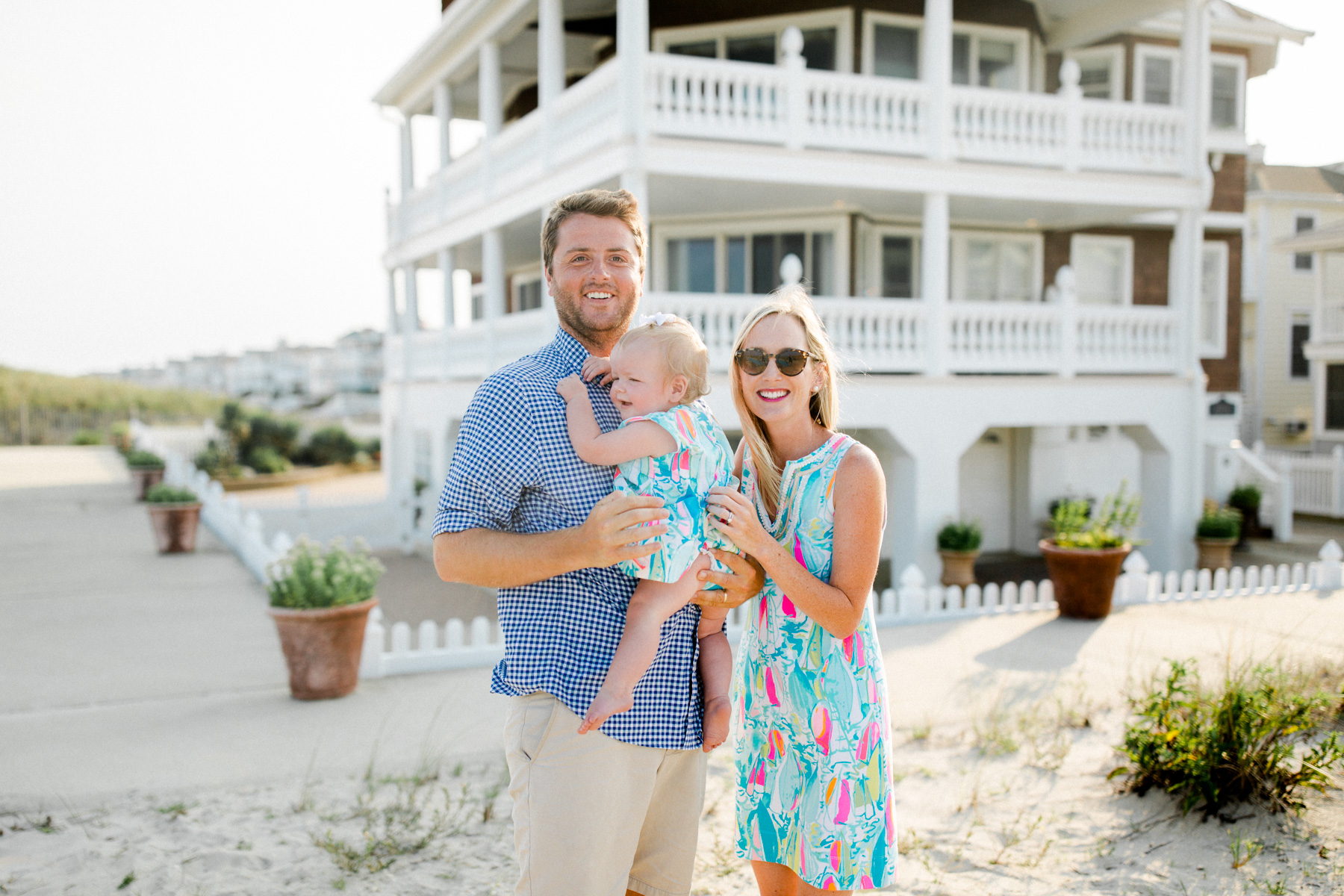 🌴 Stay grounded
I'm certainly not going to judge you if you feel compelled to call out of work so that you can have first pick, or employ your family members and friends to "divide and conquer." But remember to keep a level head. ;)  This is just a sale, and Lilly swears it won't be the last.
Like I mentioned before, this sale will span three days, so you will have a chance to shop, no matter when you log on. And there's typically another one that occurs in January.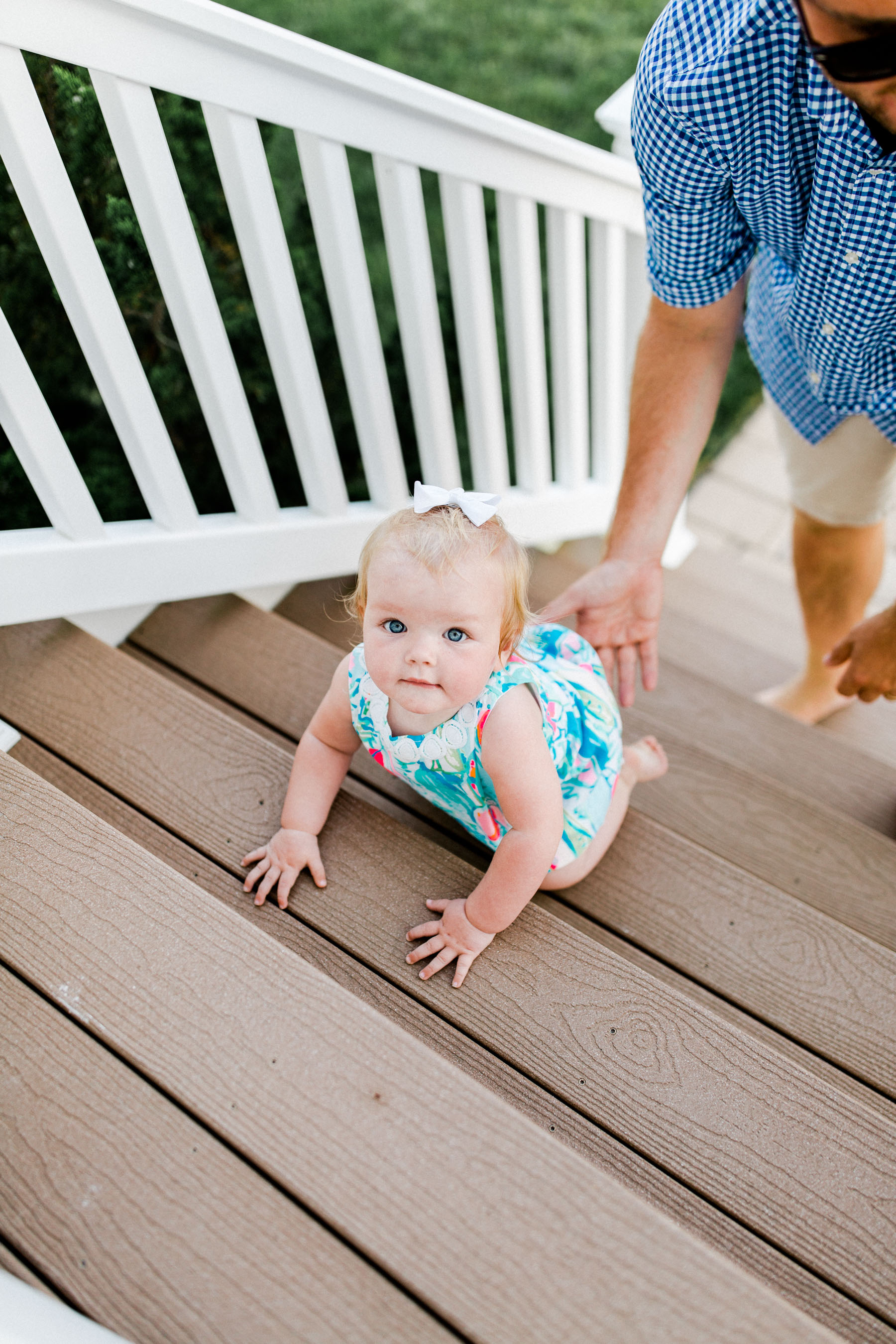 🌴 Enter the Kelly in the City gift card giveaways
Because why not, right? To enter, simply comment in the comment section below. (You can say anything! Just keep it PG.) Winner will be announced and contacted right before the sale starts, and then another $200 gift card giveaway will begin! Good luck. :)
For extra entries, you can comment on the below Lilly-inspired blog posts, too:
Note: If you've already commented on one of the above posts, your old comment counts. :)
Good luck!

Outfit details: Harper Shift Dress: Included in the Lilly Pulitzer After Party Sale! And check out the "Sea Salt and Sun" print, which I wore here! / Sandals (Wedges here) and Bag
Winner: Laura M. (Congratulations! Check your email!)
Want another chance to win? Enter the new gift card giveaway!