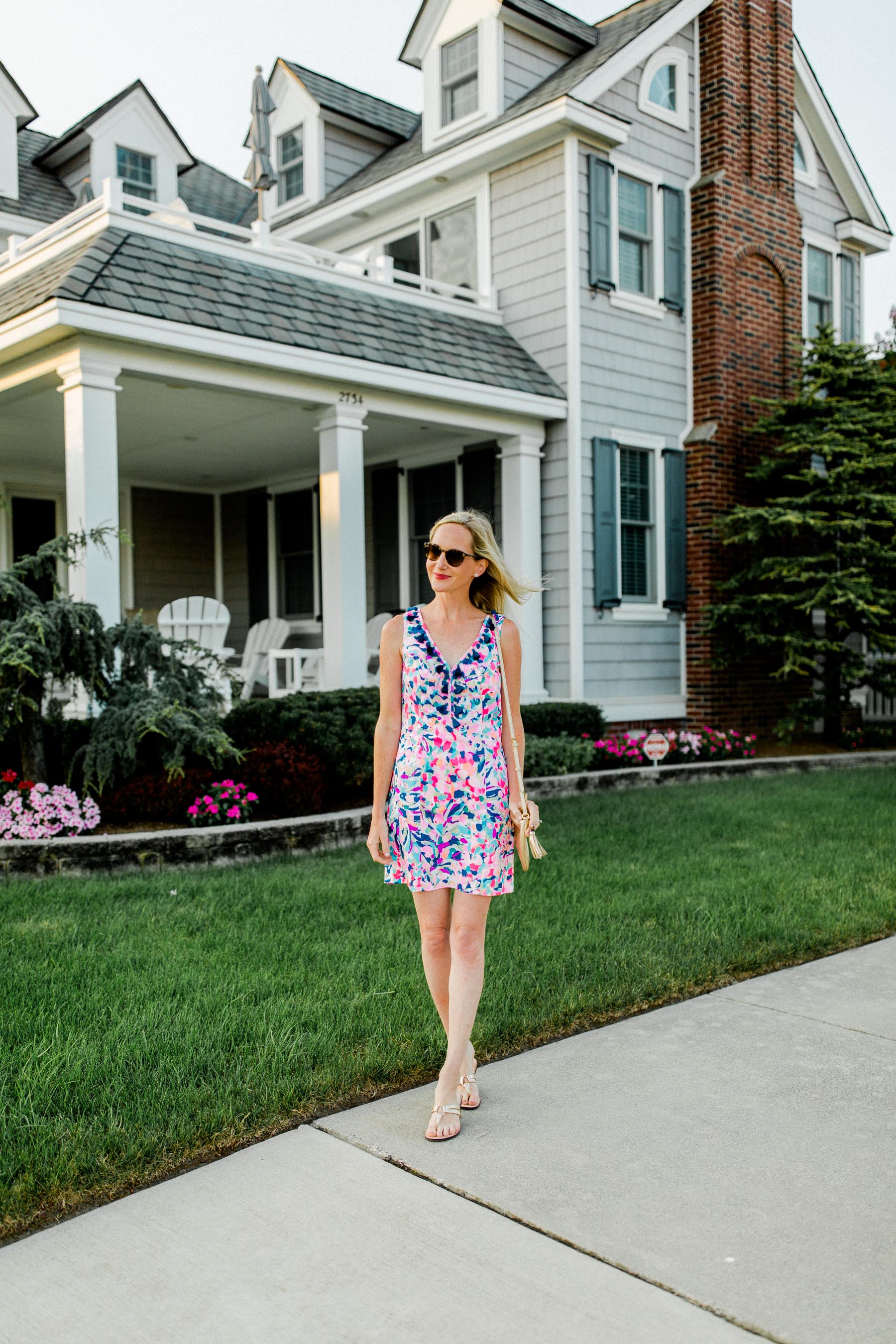 Lilly Pulitzer Cabrey Shift Dress c/o, Sandals (Wedges here) and Bag
🌴 Read my Guide to shopping the Lilly Pulitzer After Party Sale here! 🌴
Okay, the point of this post is really just to tell you to visit the blog later tonight. :) I'm going to be doing something really fun, and I want you to be a part of it!
In other news, I'm writing this in the backseat of the Prius on our way back to the Midwest. I've talked about getting iPhone tethering for the longest time, and my brother went ahead and changed our family plan around just so that I could have it. (Thank you so much, Patrick!)
It's honestly changed my life. 😝 I'm able to get so much accomplished while Emma naps! Before, I'd try to do stuff on my phone during road trips, but there was so much I couldn't do. If you're someone who travels often and has a great deal of work to do that requires an internet connection, I highly recommend looking into tethering. Killing totwobirds! Actually, like 20 birds. I've been super productive. ;)
Also: I realize that perhaps all of you already have tethering, and this is simply calling out the fact that I'm old and horrible with technology. Whatever the case, though, WOO! This is a major win for me. 🙈
Side note: Isn't this dress so much fun?! I adore the tassels. It's like I'm wearing a necklace. That requires no effort. Don't even have to worry about remembering to pack it because it's attached to the dress, haha. I wore it on our last night in Ocean City, which was spectacular. We spent a few hours playing in giant tidal pool–Emma loved it!–and then went home to clean up and have a big goodbye dinner. ($5.99 lobsters, of course. And yes: I'm turning into a lobster.) I teared up a little because I was so sad about leaving, but I'm excited about seeing my parents again in a couple of weeks. Always easier to leave when I know I'll see them again soon!
Anyway, remember to tune back in sometime tonight… and I hope you're all gearing up for the big day!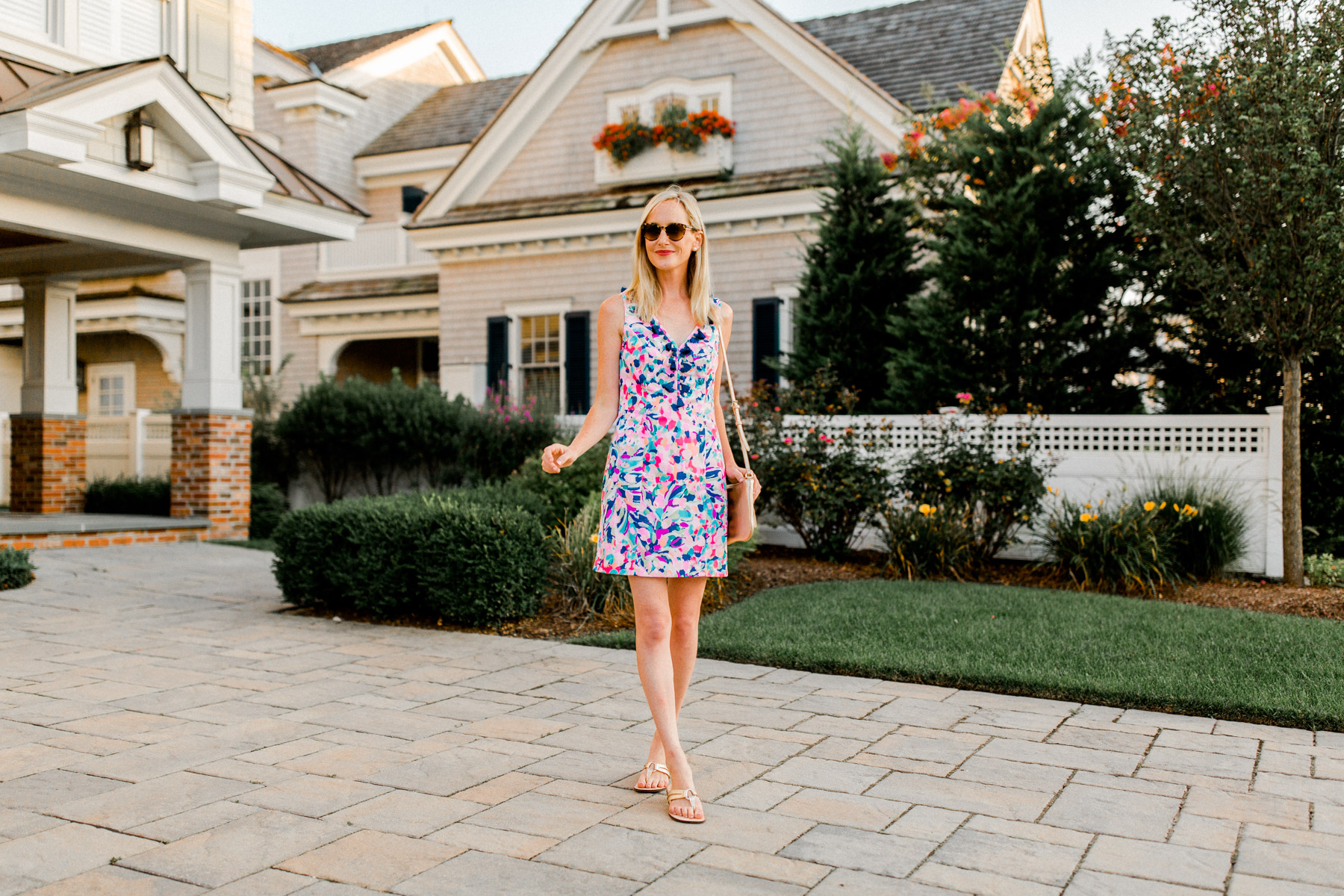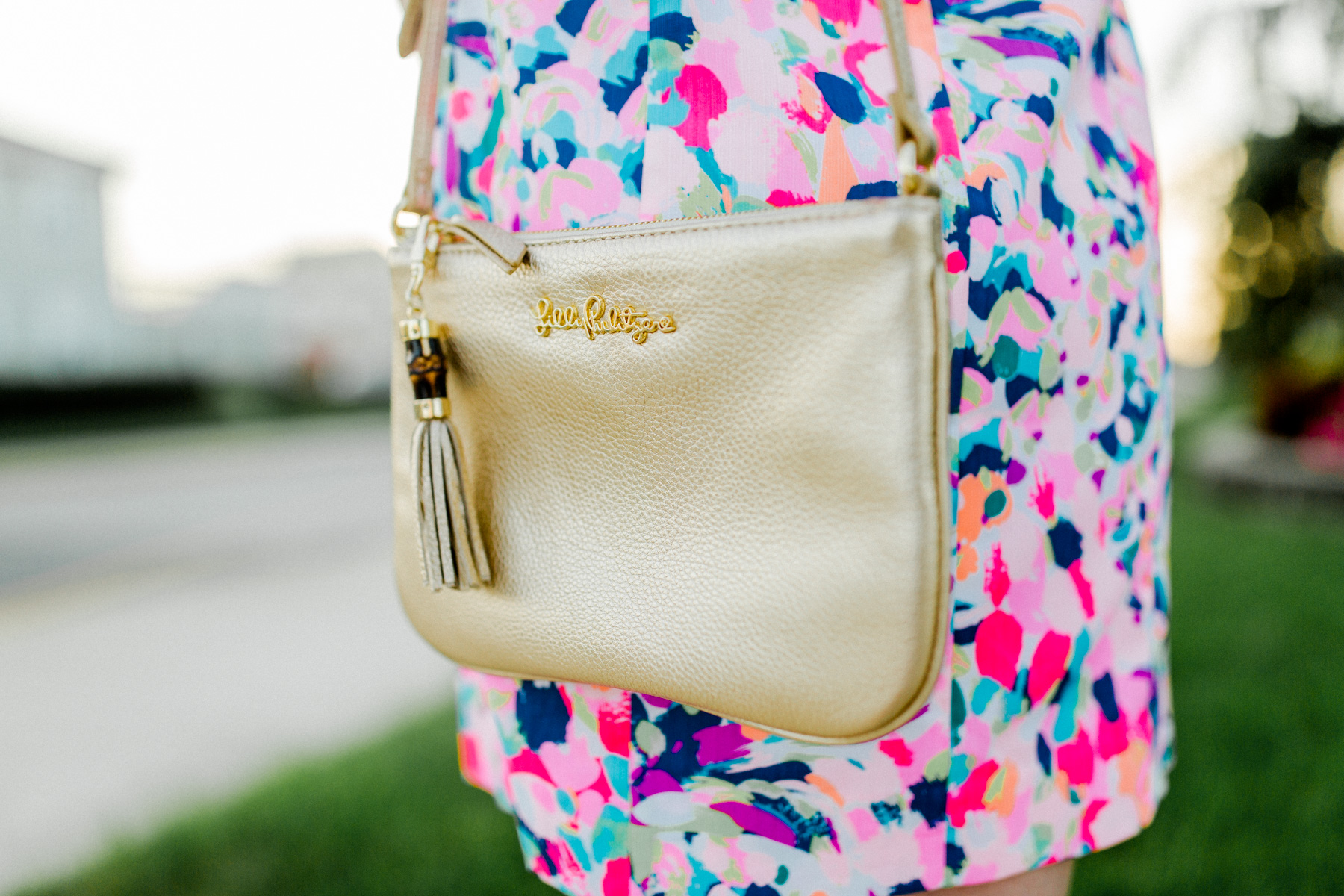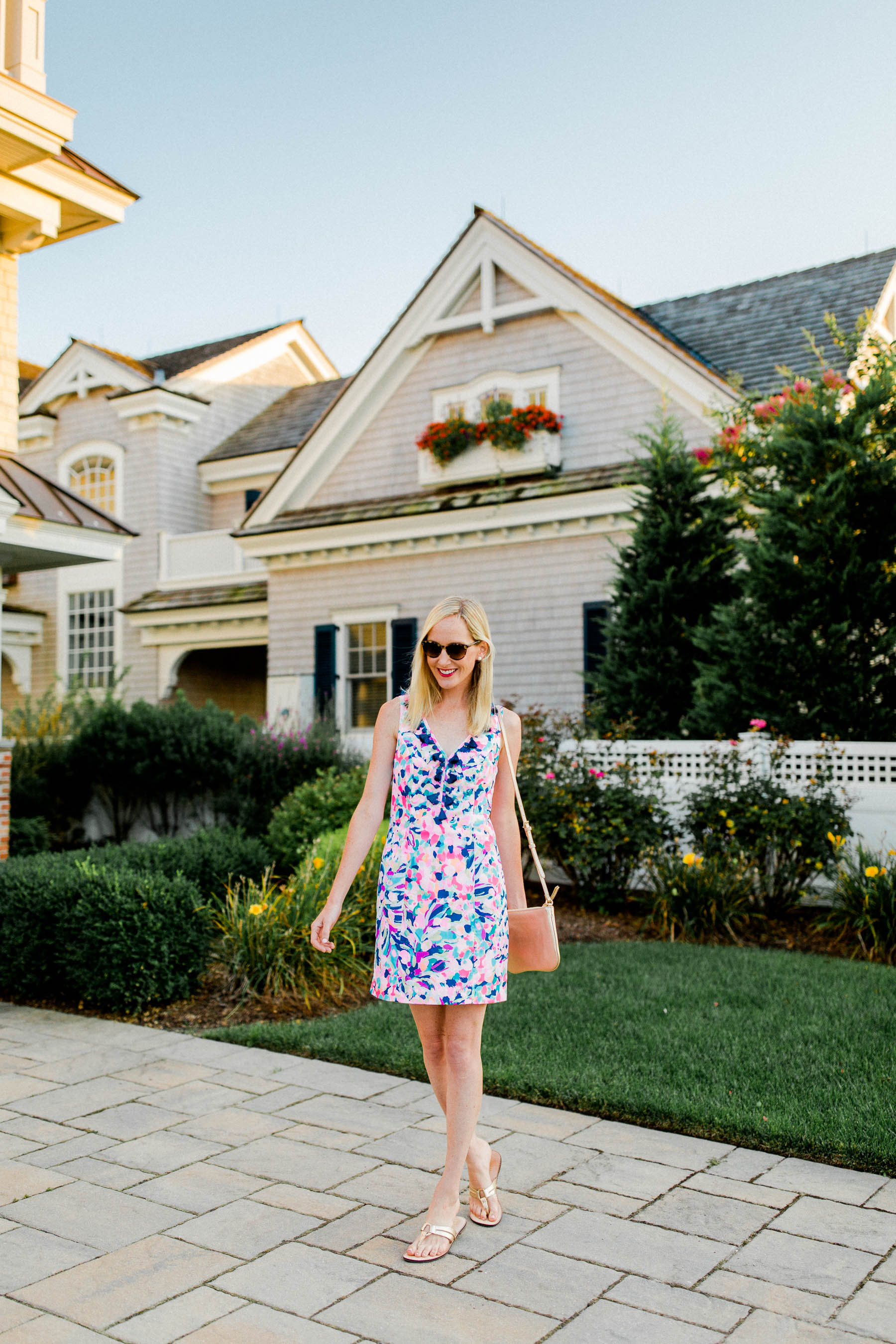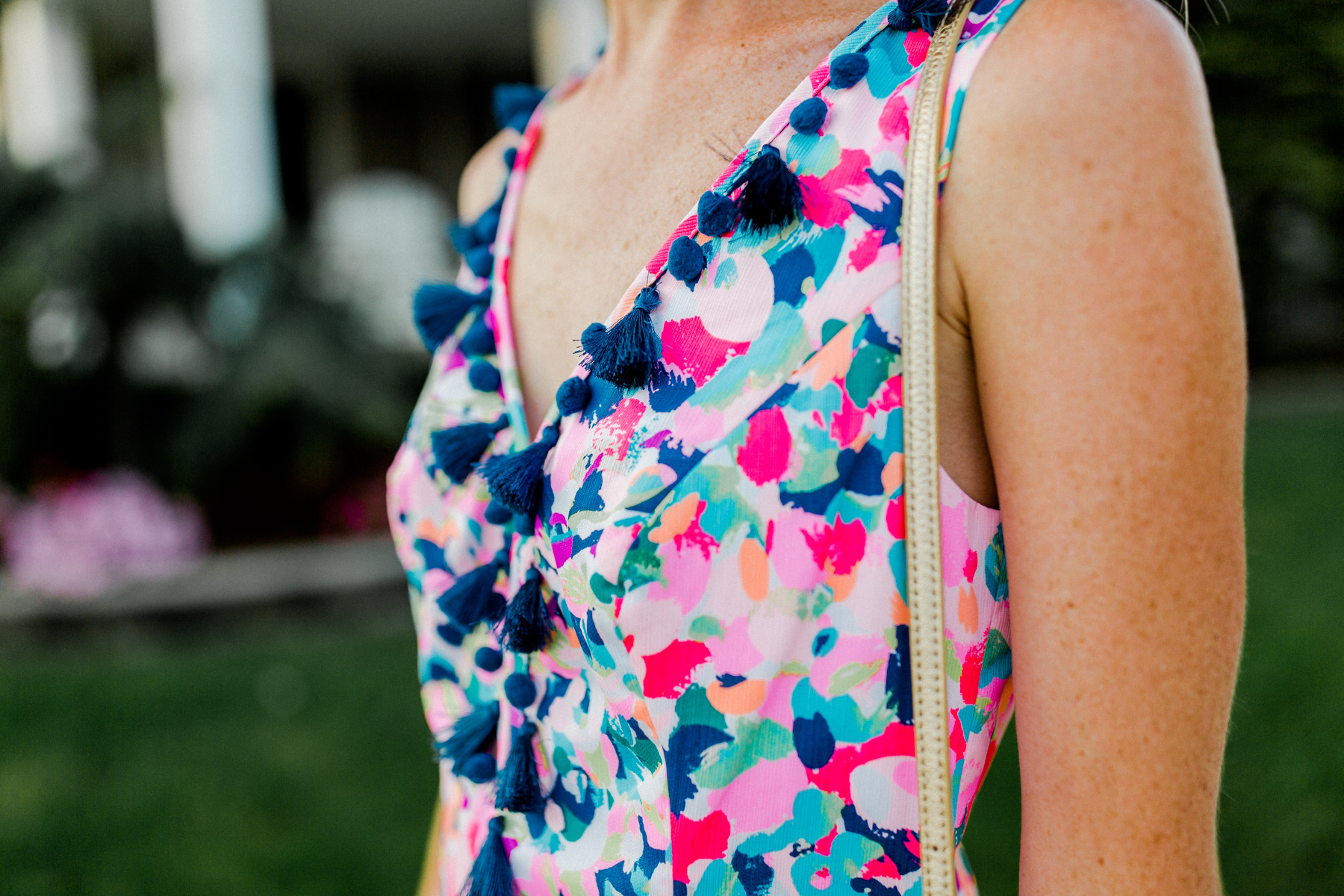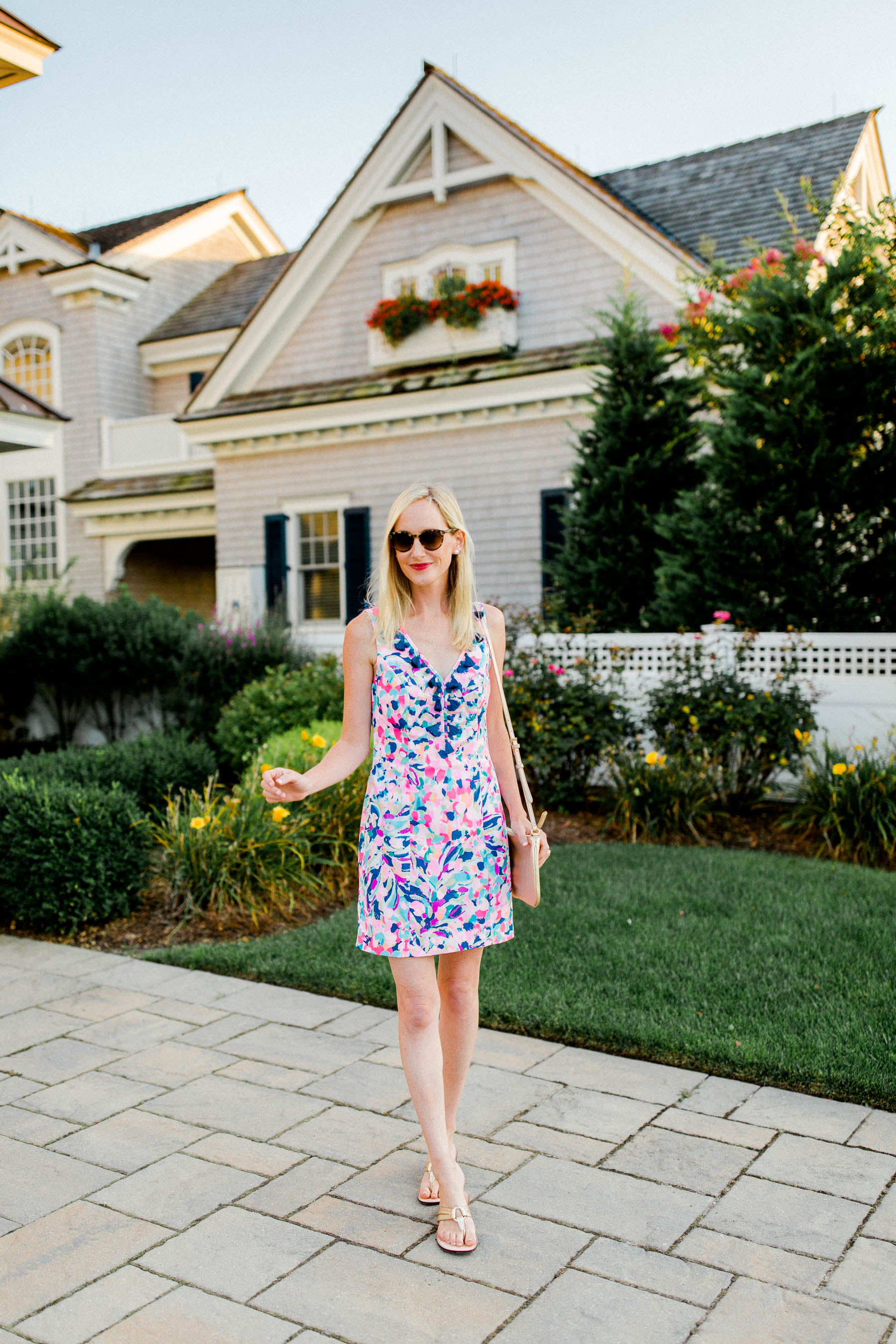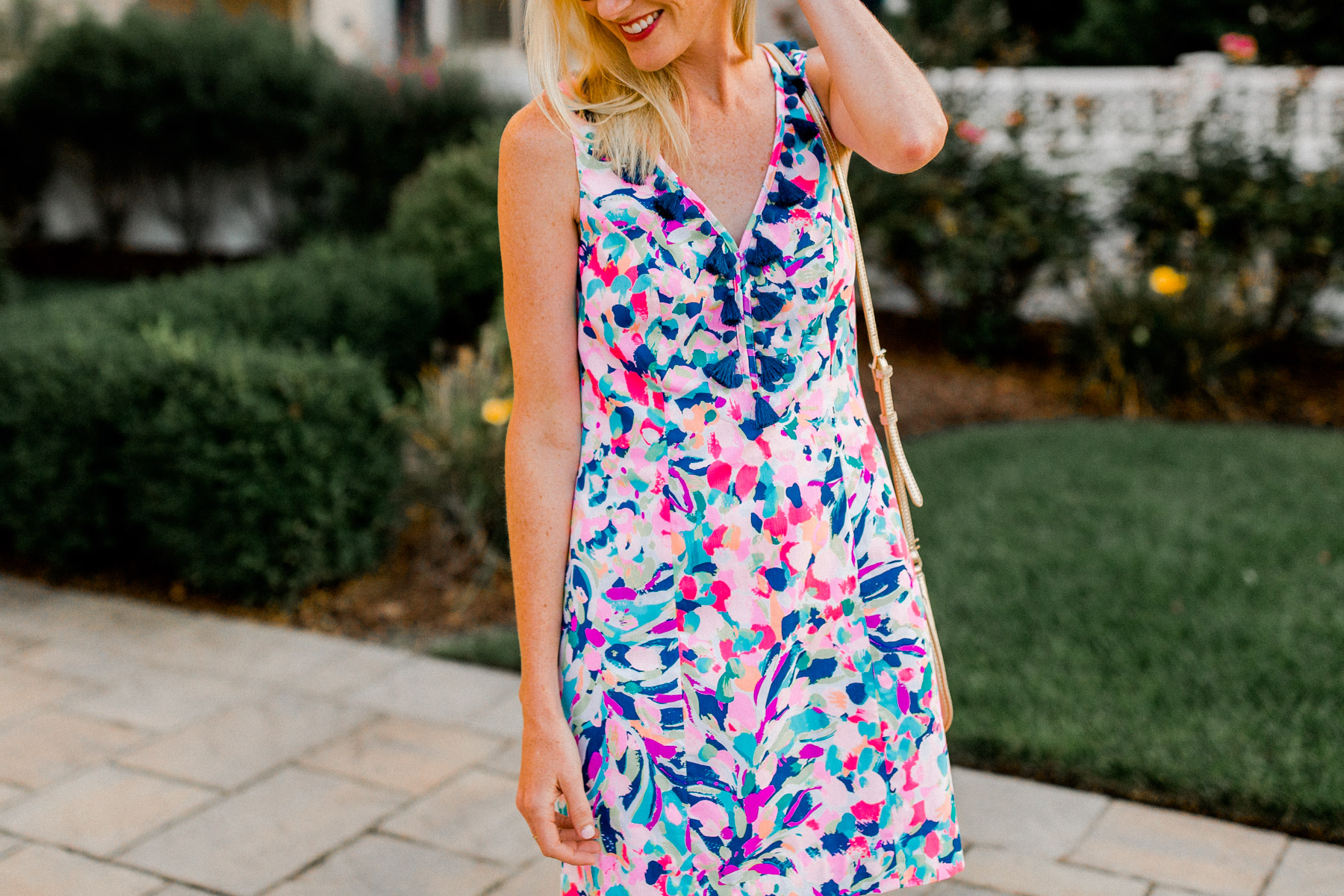 Shop the post:
Lilly Pulitzer Cabrey Shift Dress c/o, Sandals (Wedges here) and Bag
🌴 Read my Guide to shopping the Lilly Pulitzer After Party Sale here! 🌴