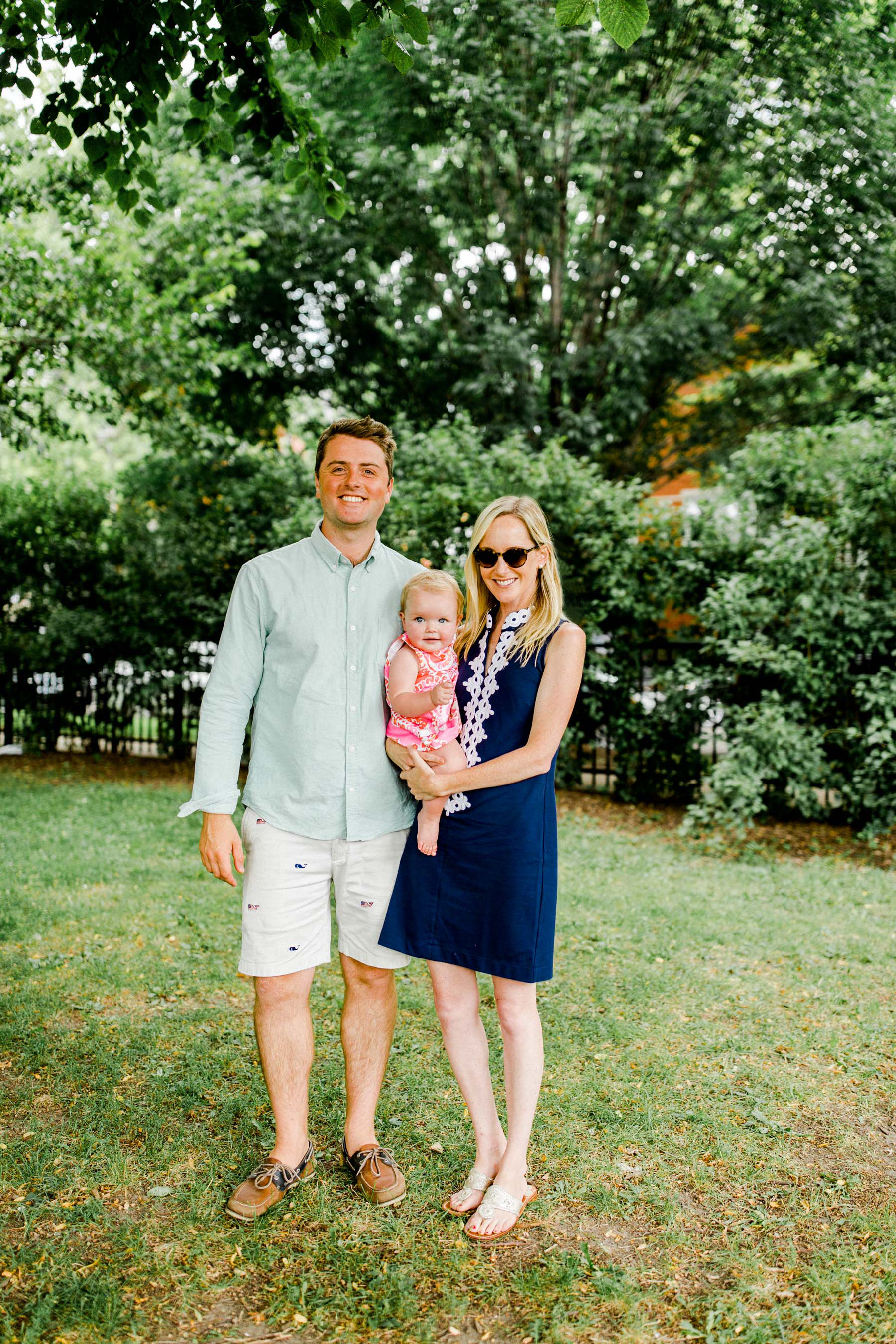 Lilly Pulitzer Shift (Also love this one and this one!) / Emma's Lilly Pulitzer Baby Shift / Jack Rogers (Platinum white on sale; white on sale; cork on sale; brown on sale) / Mitch's Vineyard Vines Shorts c/o / Mitch's Ralph Lauren Button-Down
First, I have to thank John, Kira, Maureen and Emily for taking these photos. I learned very quickly that actual first birthdays are nothing like what you see on Pinterest, haha; in real life, they're chaotic and messy and sticky… and they call for all hands on deck. So thank you, friends and family! These snaps mean the world to us.
Anyway, Emma's first birthday was a success! We held it at a nearby city park because we wanted to keep things simple and easy. The theme was Elmo, since Emma is obsessed… and we ordered about 15 too many pizzas, no thanks to the Pizza Calculator. Let's just say the Larkins are going to be eating leftovers for months. ;)
I really think Emma loved the day, though, which makes my heart happy. No, she wasn't a fan of the Elmo cupcakes that we painstakingly made the night before. (Probably should have made her a giant Goldfish cracker, in hindsight.) But she was so happy playing ball with Tom, rolling around in the grass with the other kids, and taking the contents out of all the goody bags and then putting 'em back in.
Side note: The Elmo cupcakes were really easy. We just used white cake mix and vanilla frosting, and dumped a TON of red food coloring in… and then we used red sprinkles and pushed these plastic Elmo rings down into them. Amazingly simple and the kids got to keep the rings, which they loved!
I have to be honest: I'm completely wiped from the weekend, so this tired mama is off to bed. (Eyes currently drooping.) But tonight, as I write this, I'm feeling incredibly grateful for our family and friends who fill our little girl's life with love here in the Windy City. Life is wonderful here because of you. And I can't wait for her East Coast celebration next weekend!
Boo Bear, we love you. Happy birthday!
Here's the video that Mitch made for her, in case you missed it. :)

PS — This is the most versatile dress I own, and it's a stretchy cotton material and can easily be dressed up or down. I never feel overdressed or underdressed when I wear it. Couldn't recommend it more! Runs TTS. (I'm wearing an XS, which is what I usually wear in Lilly–and all–dresses.) And so many Jacks on sale: platinum/white on sale, white on sale, cork on sale, and brown on sale.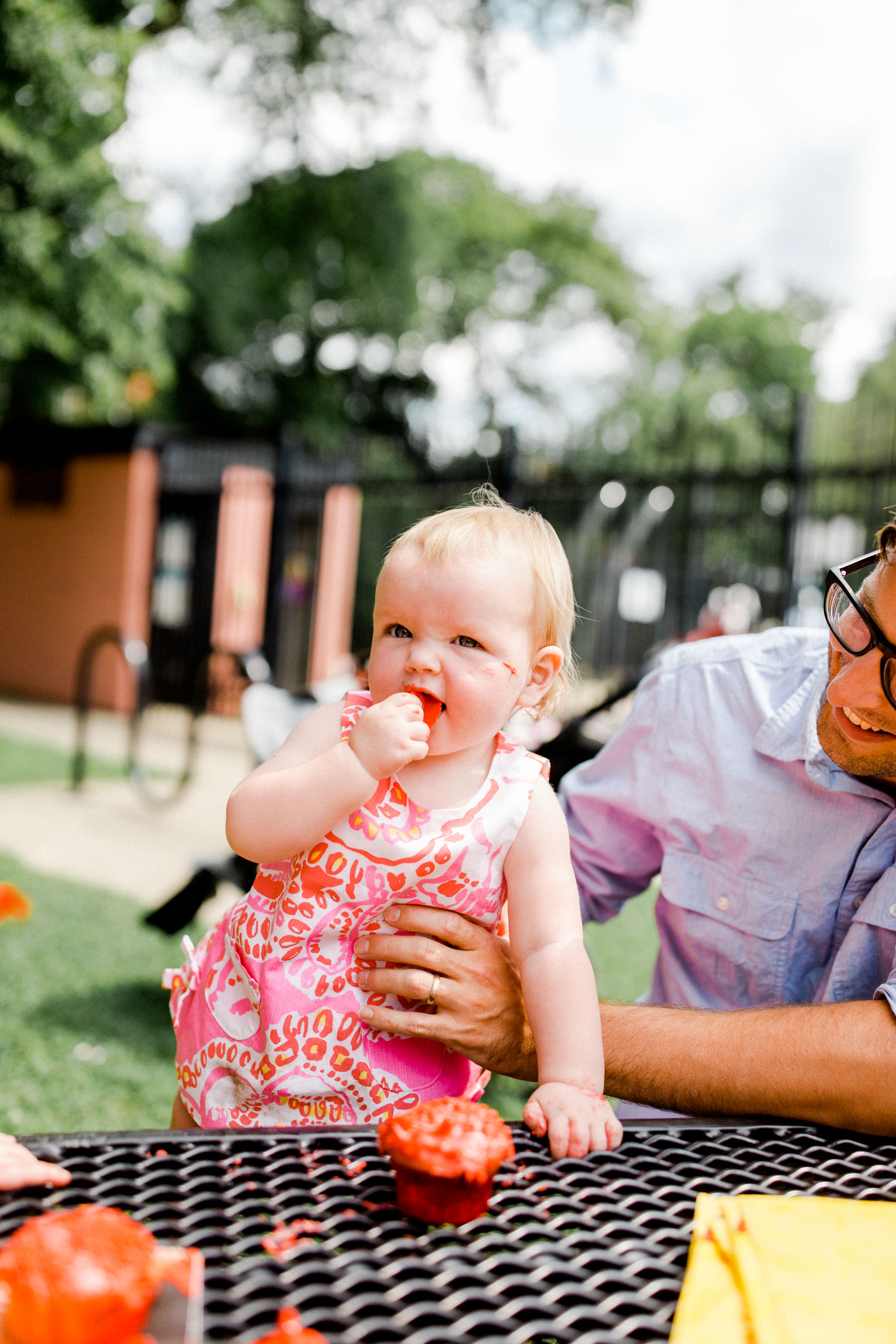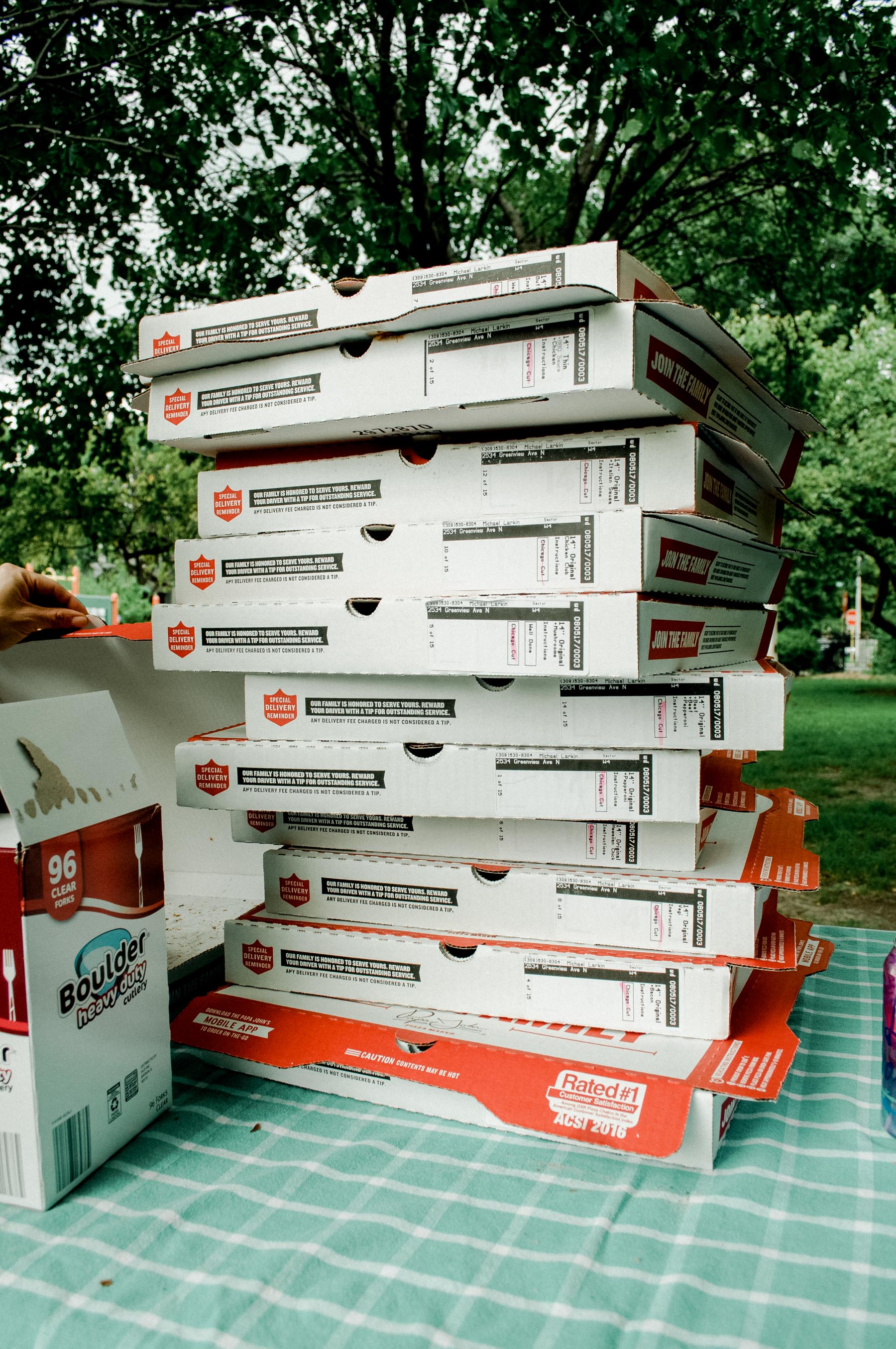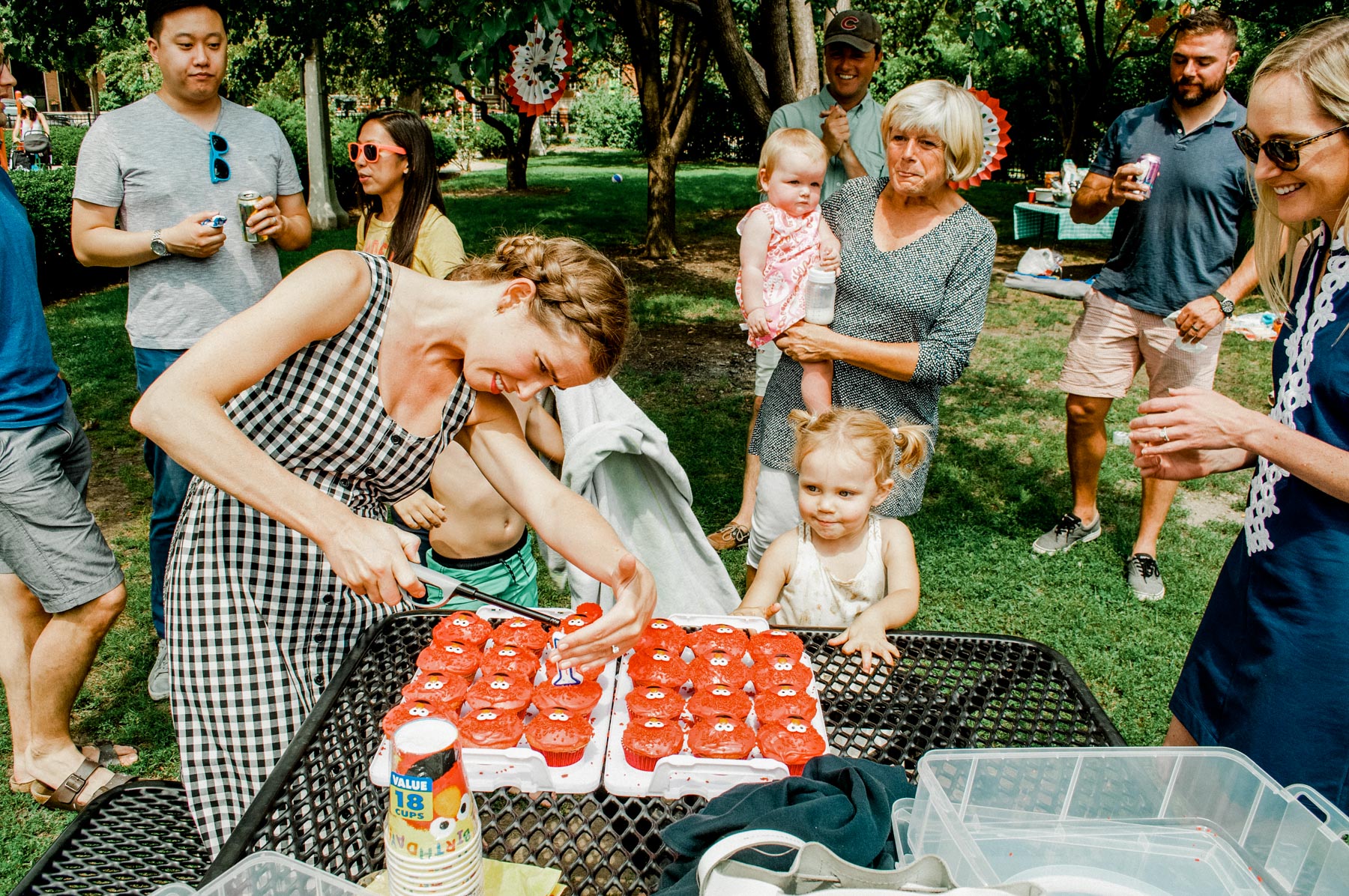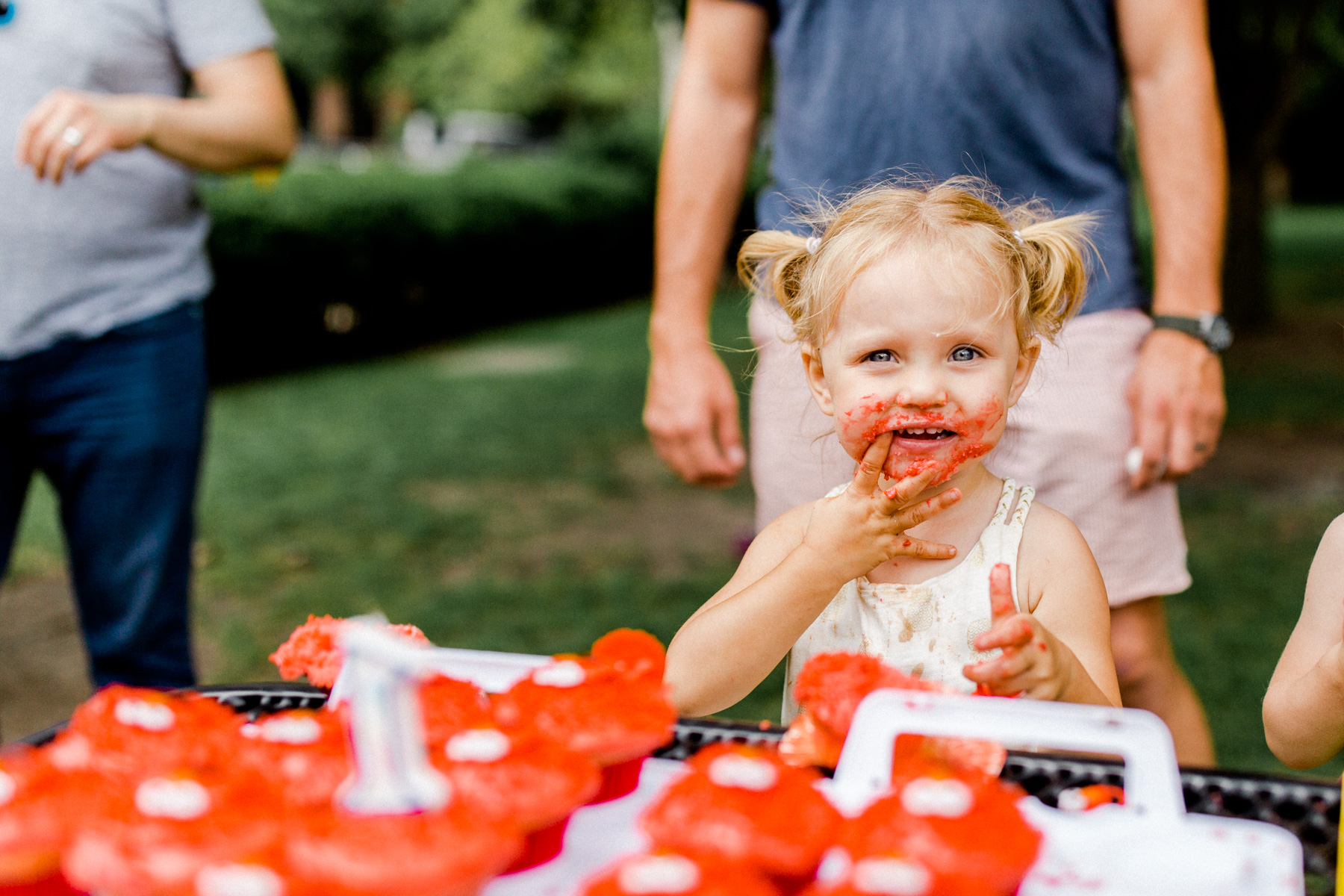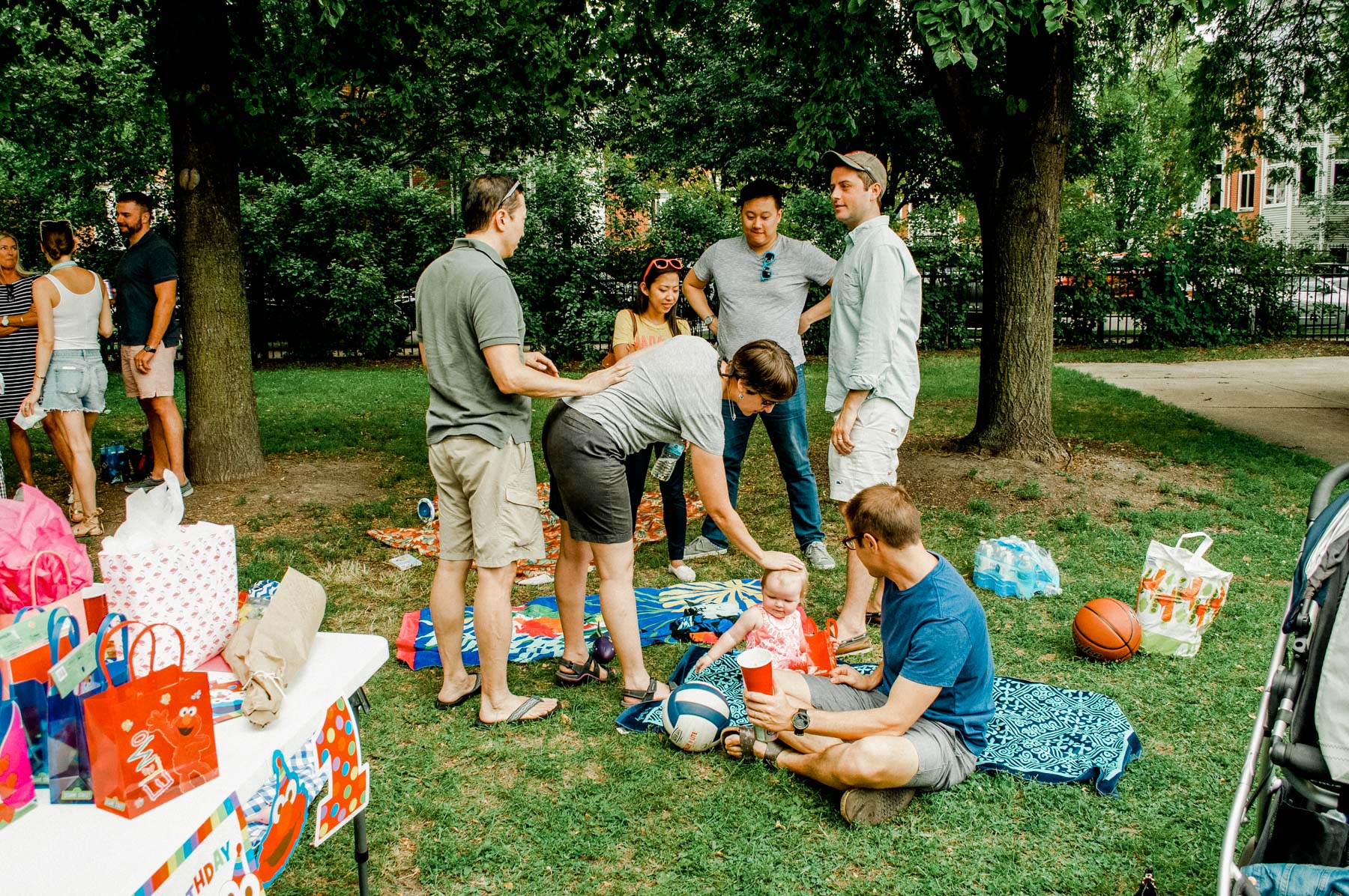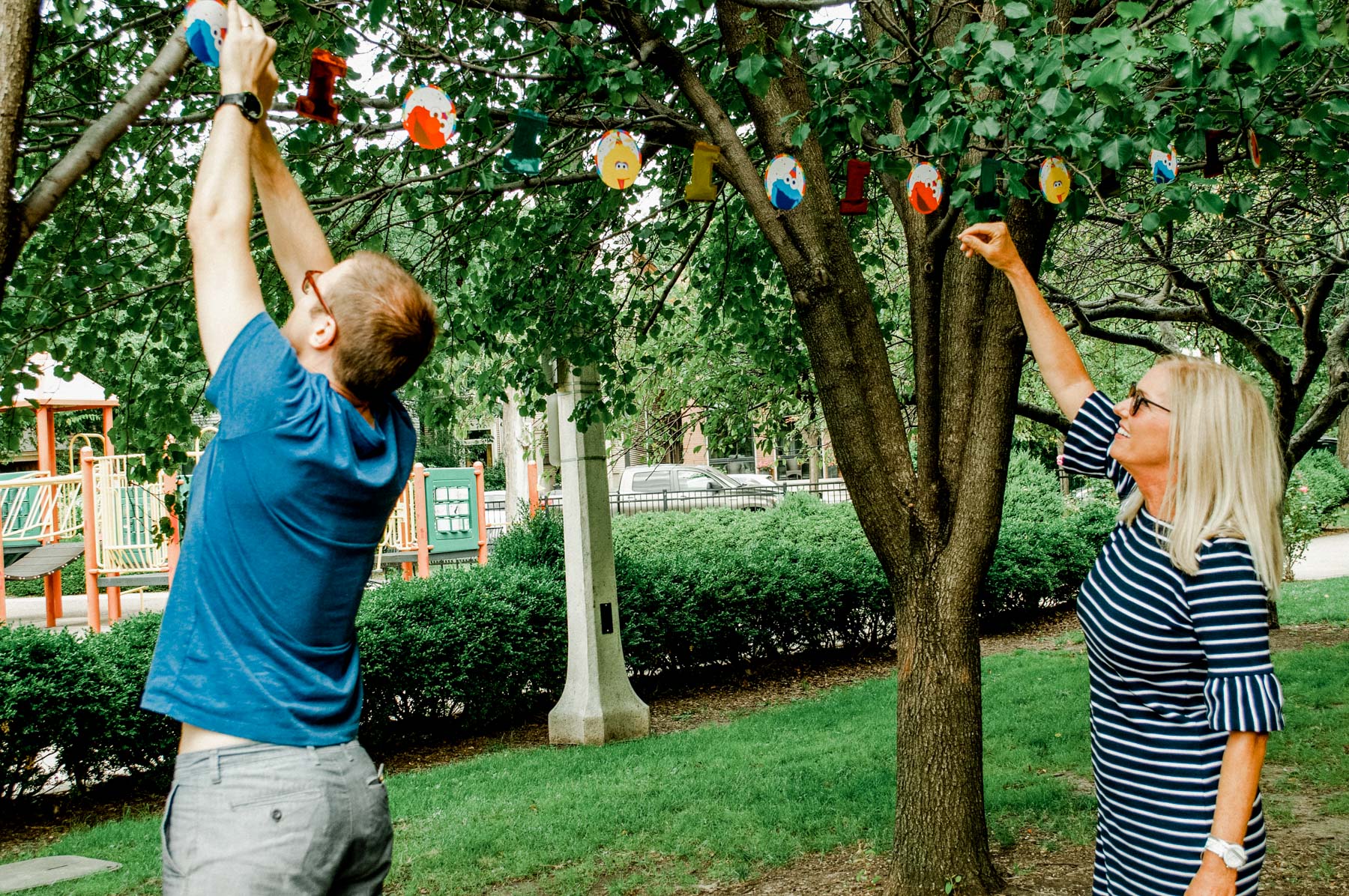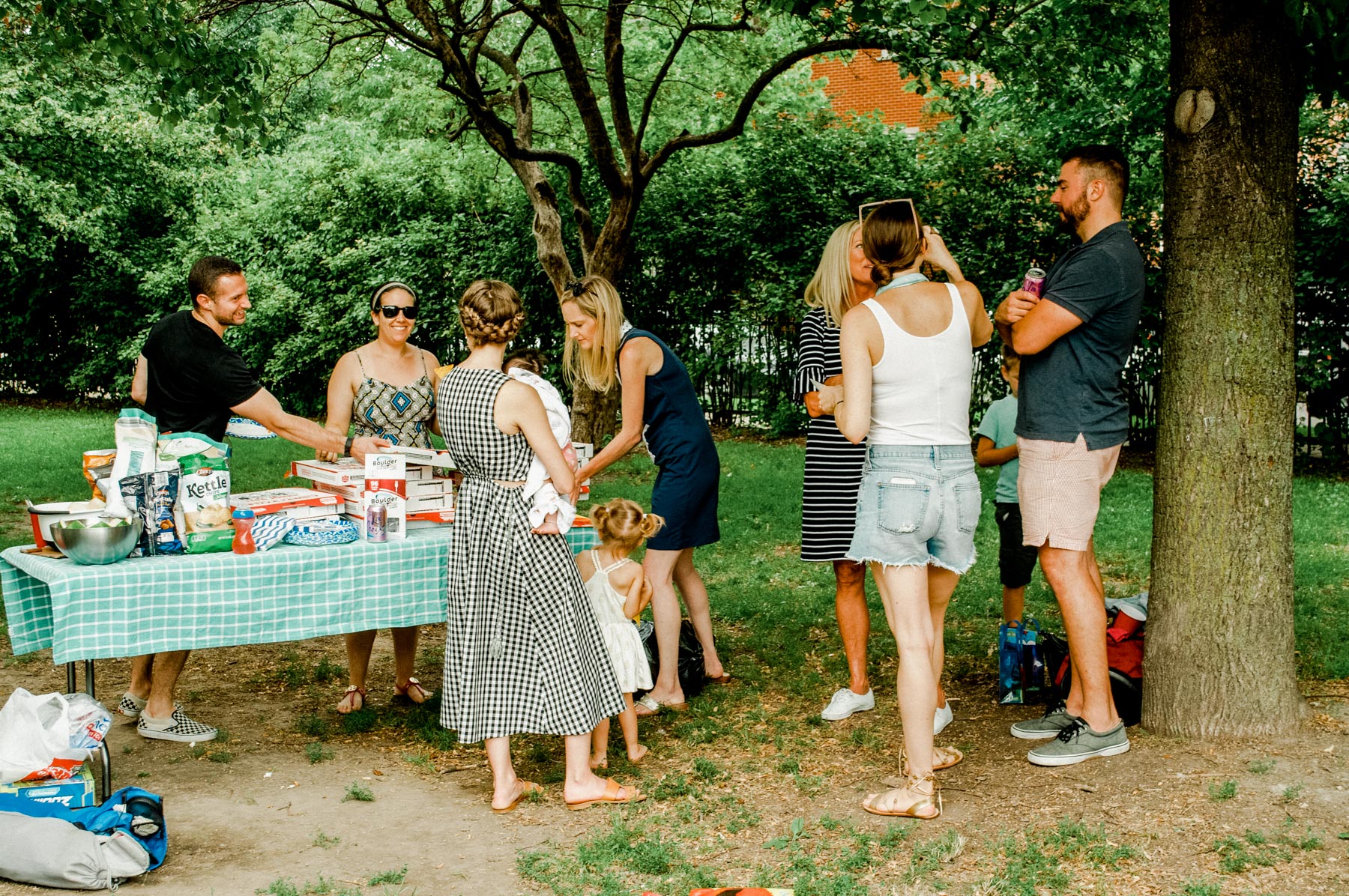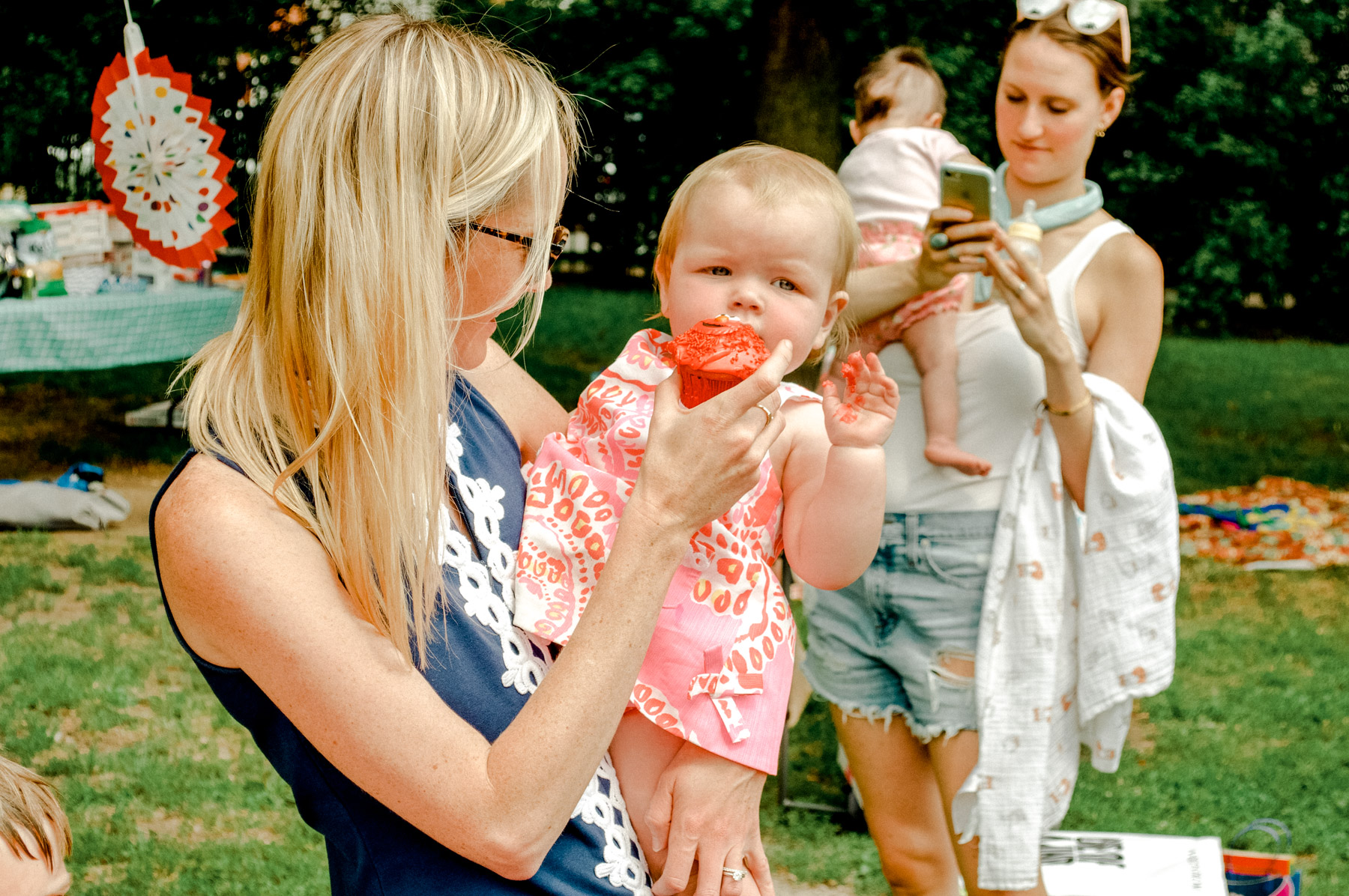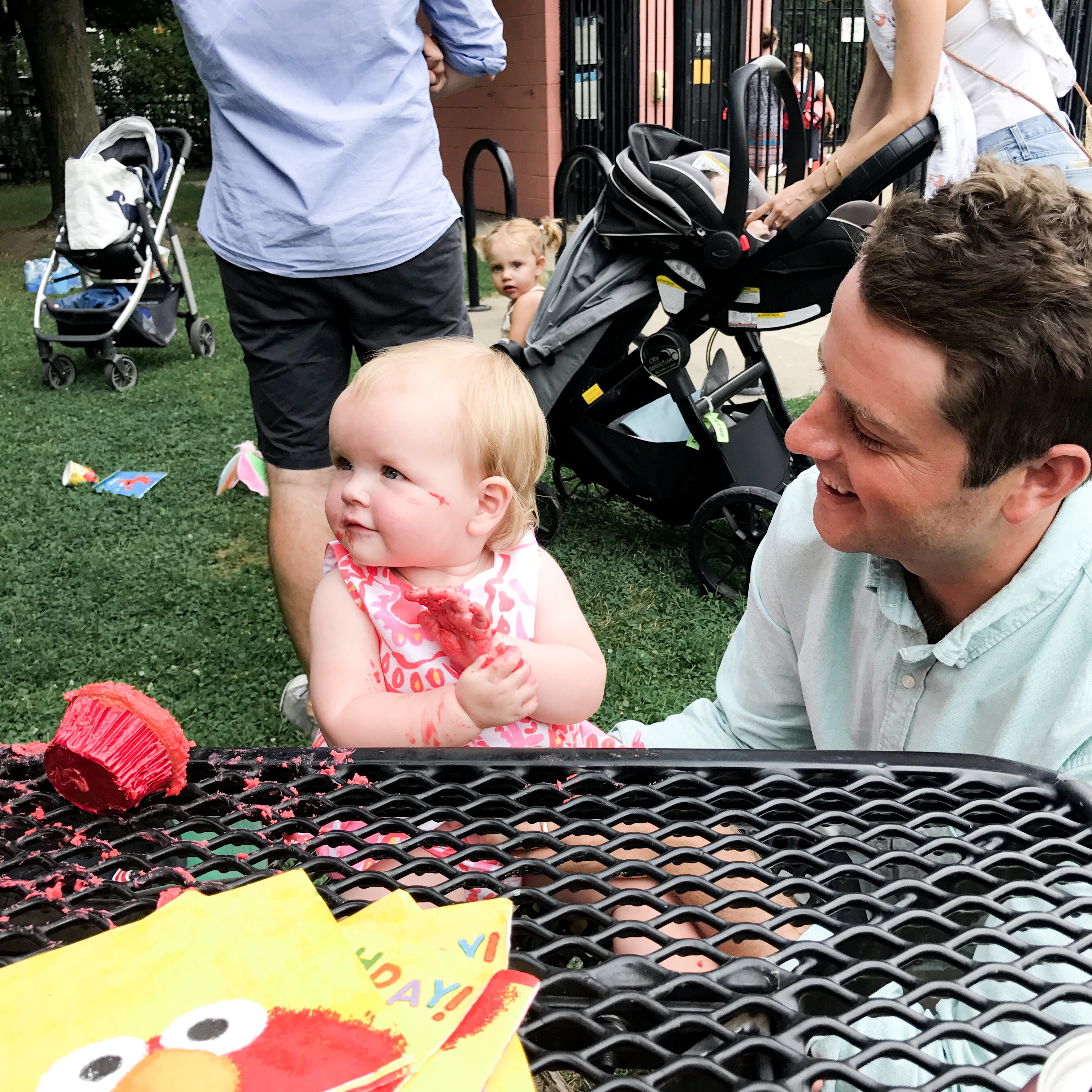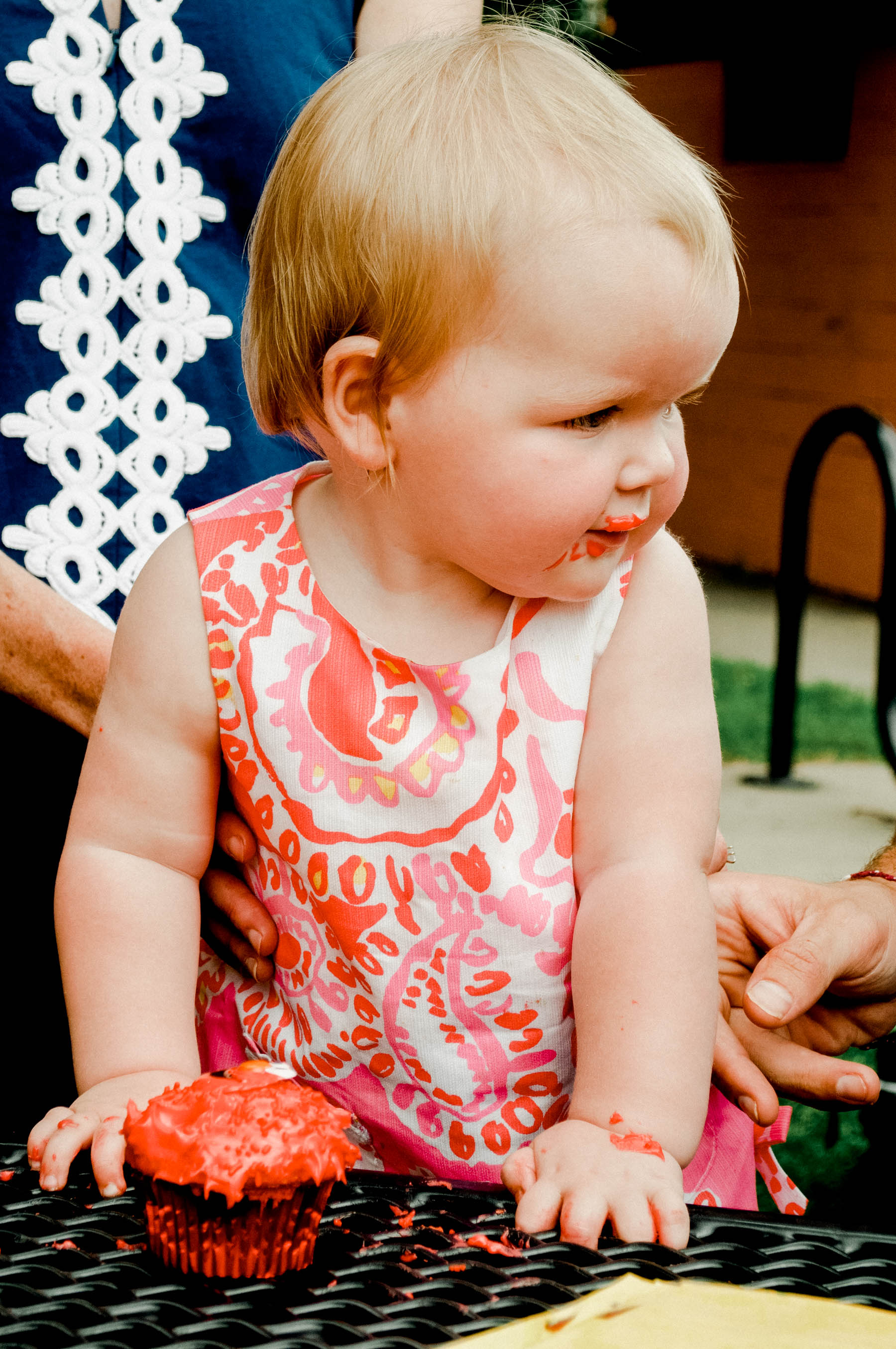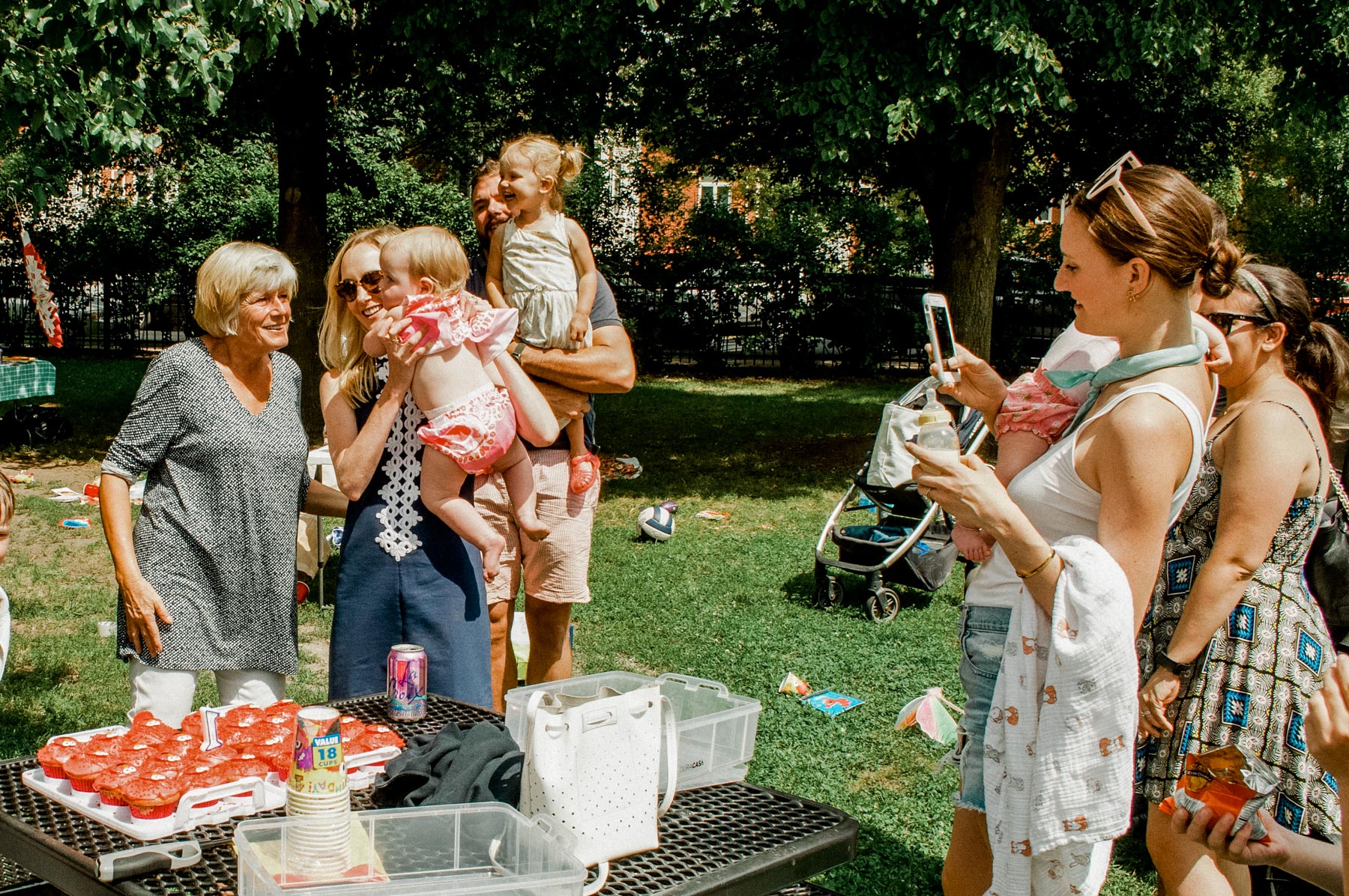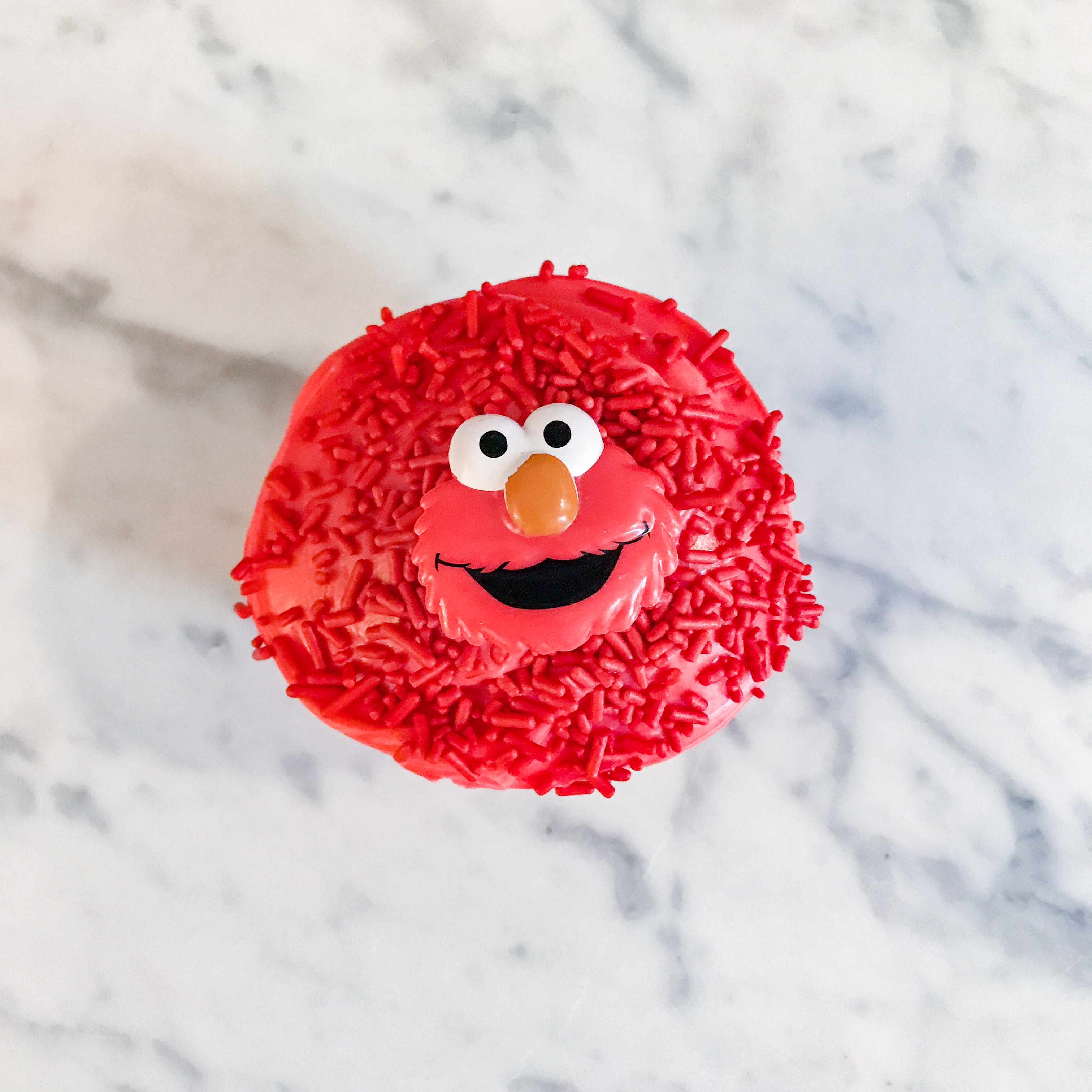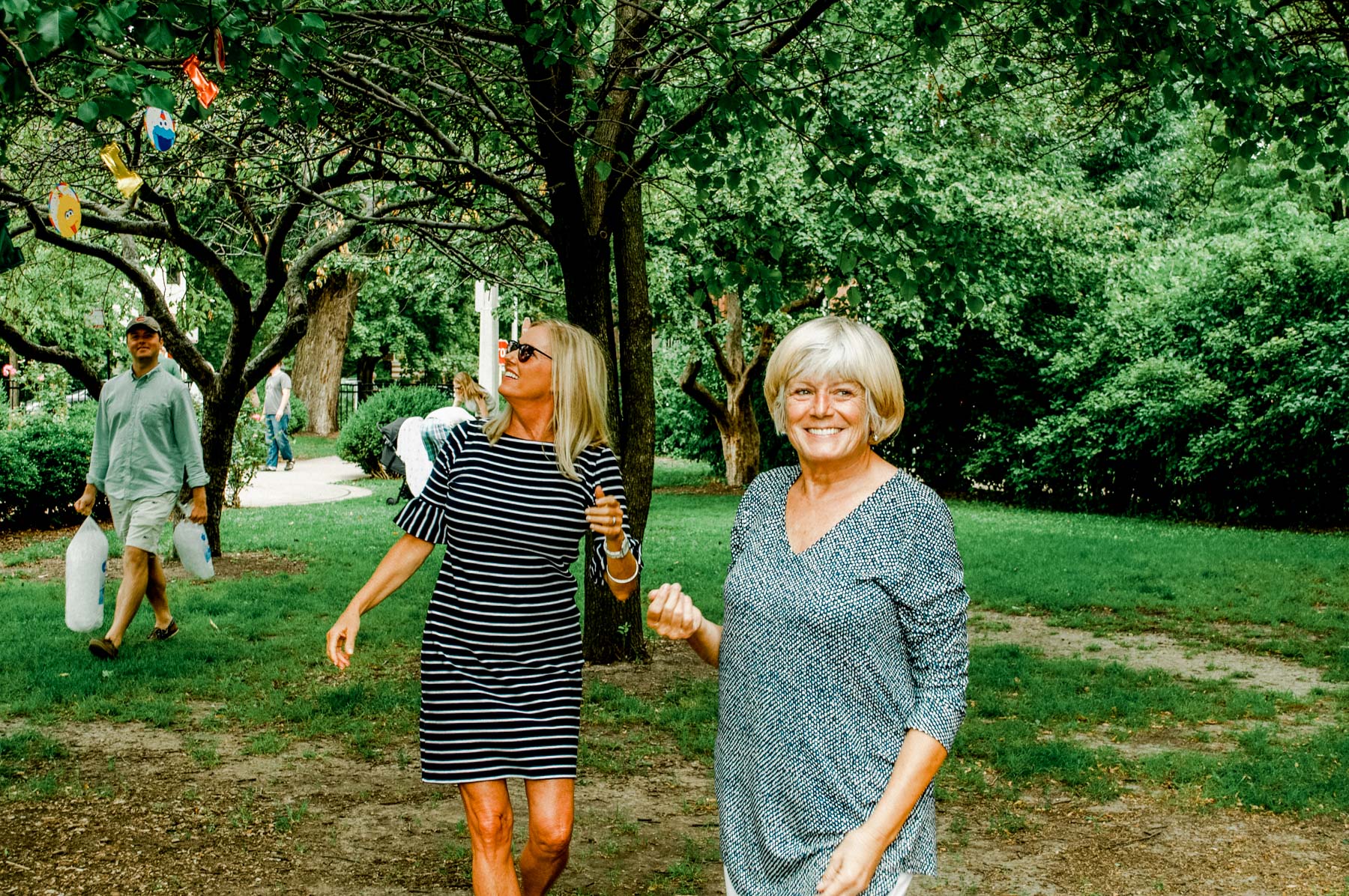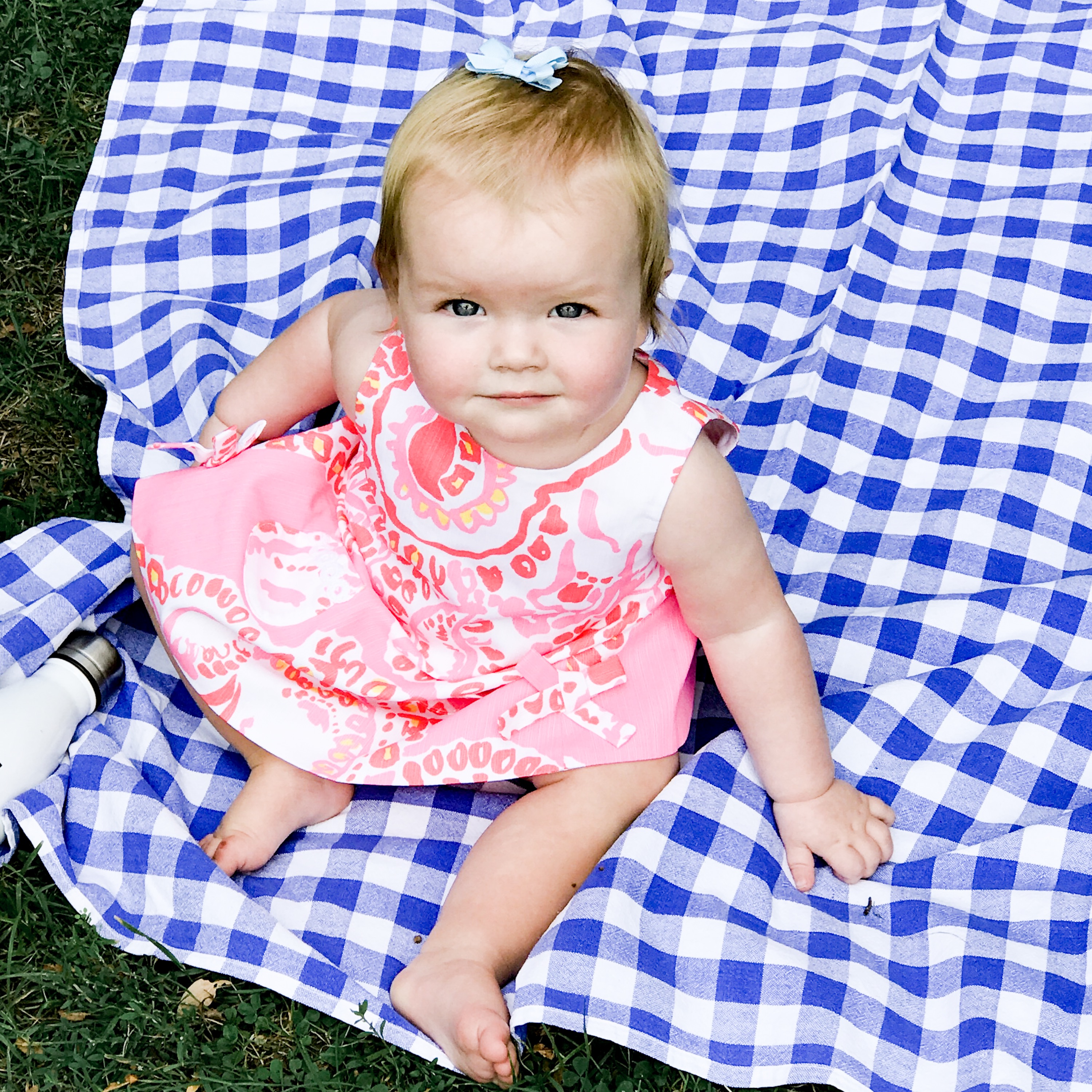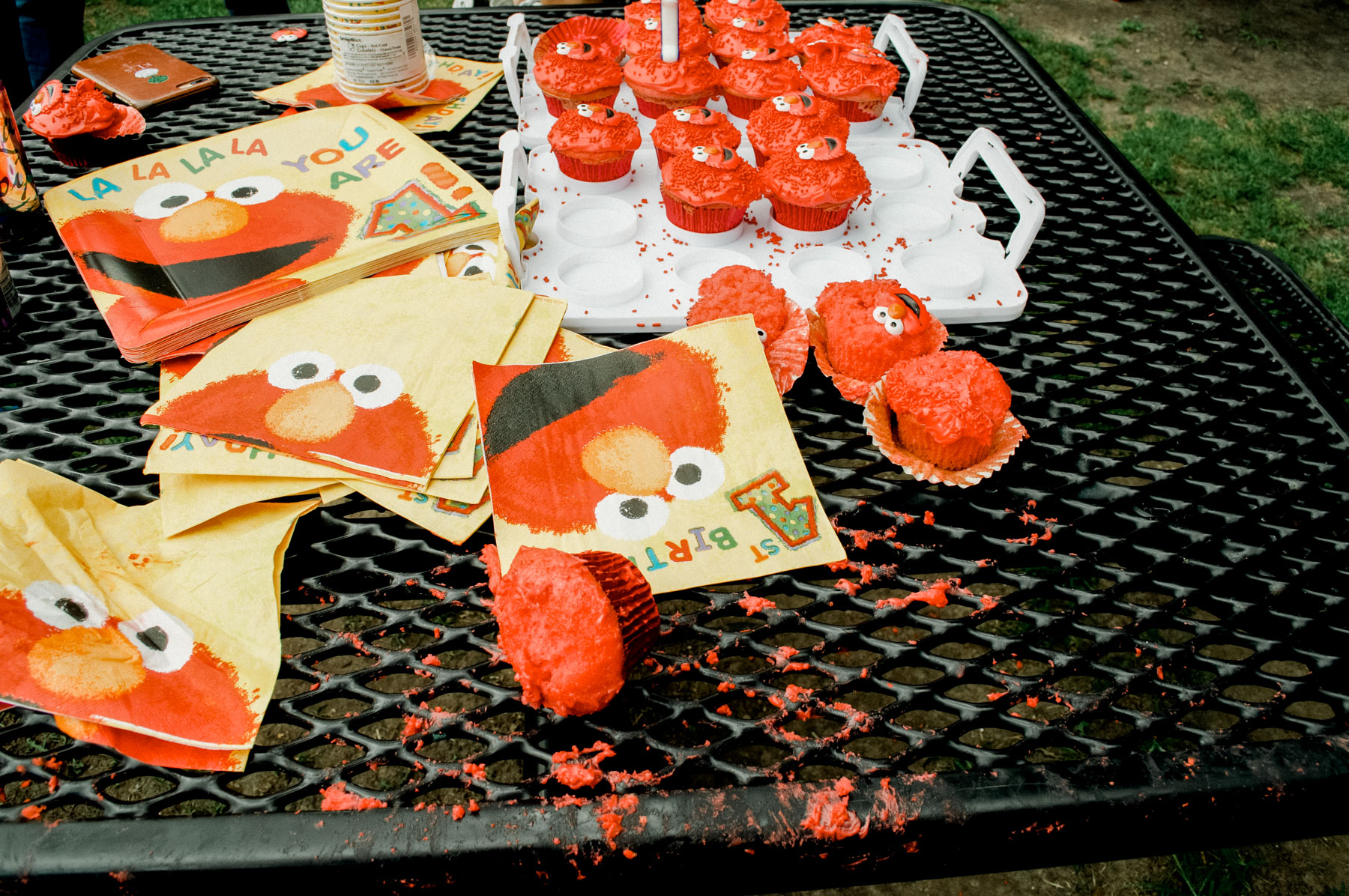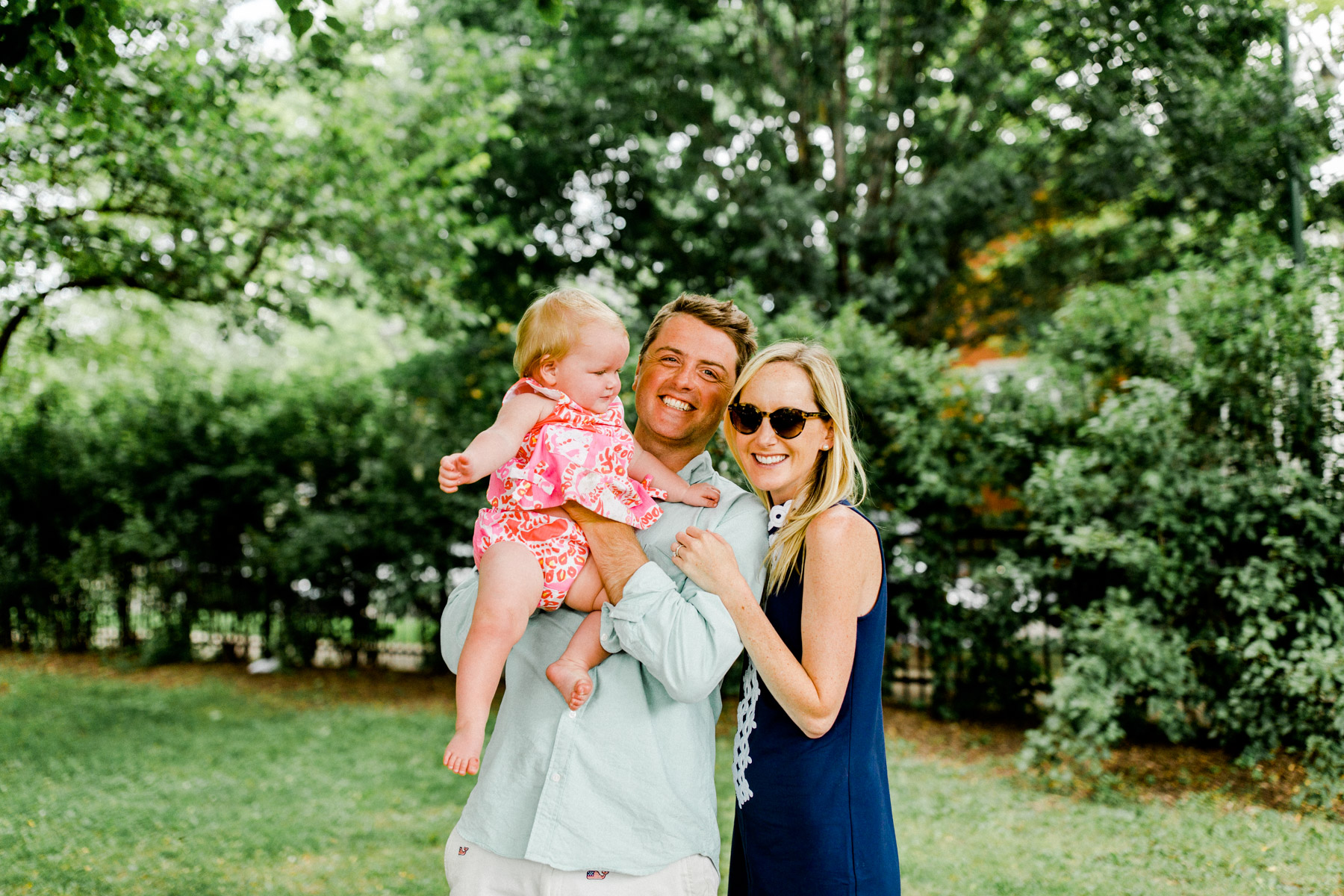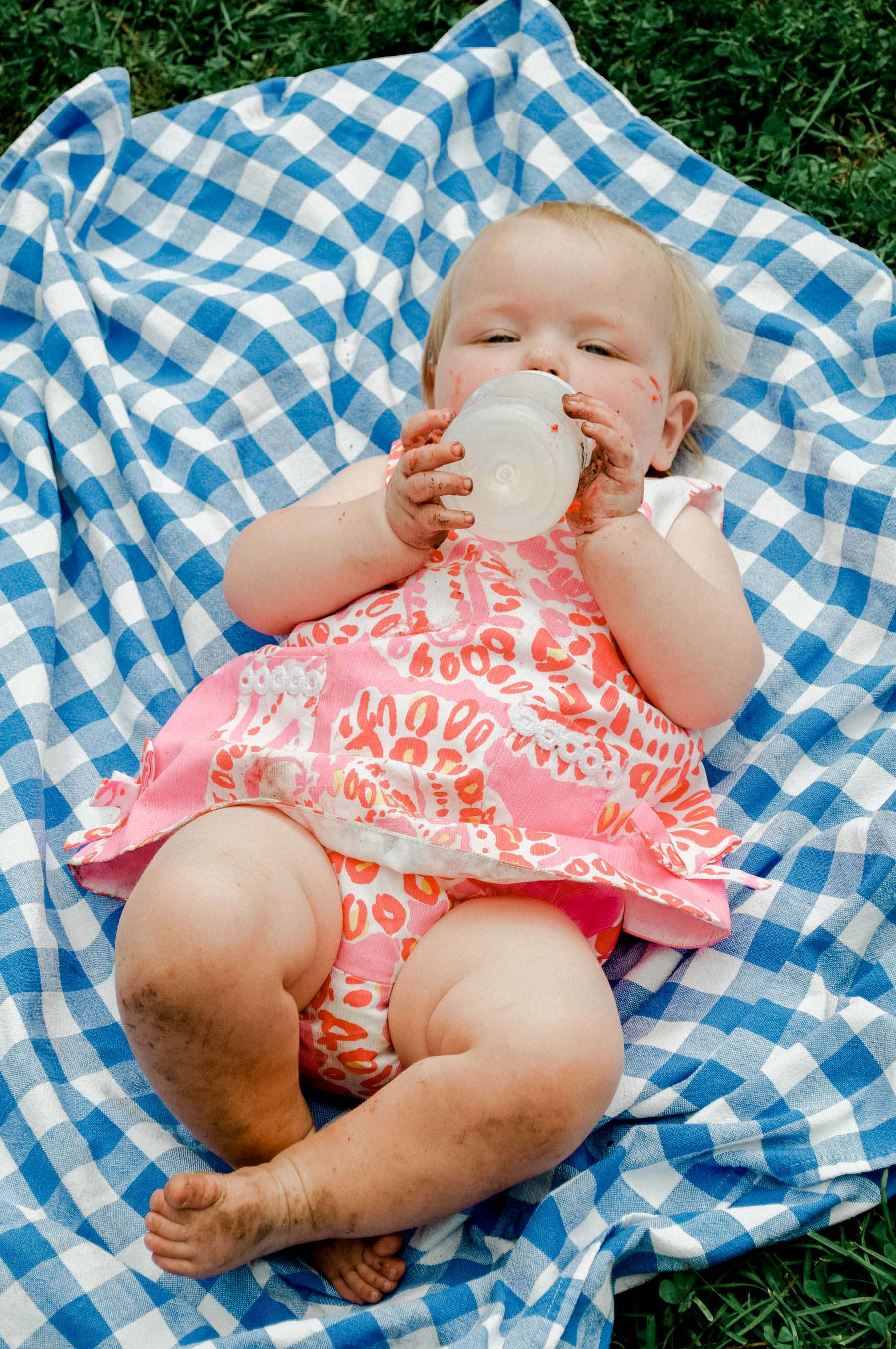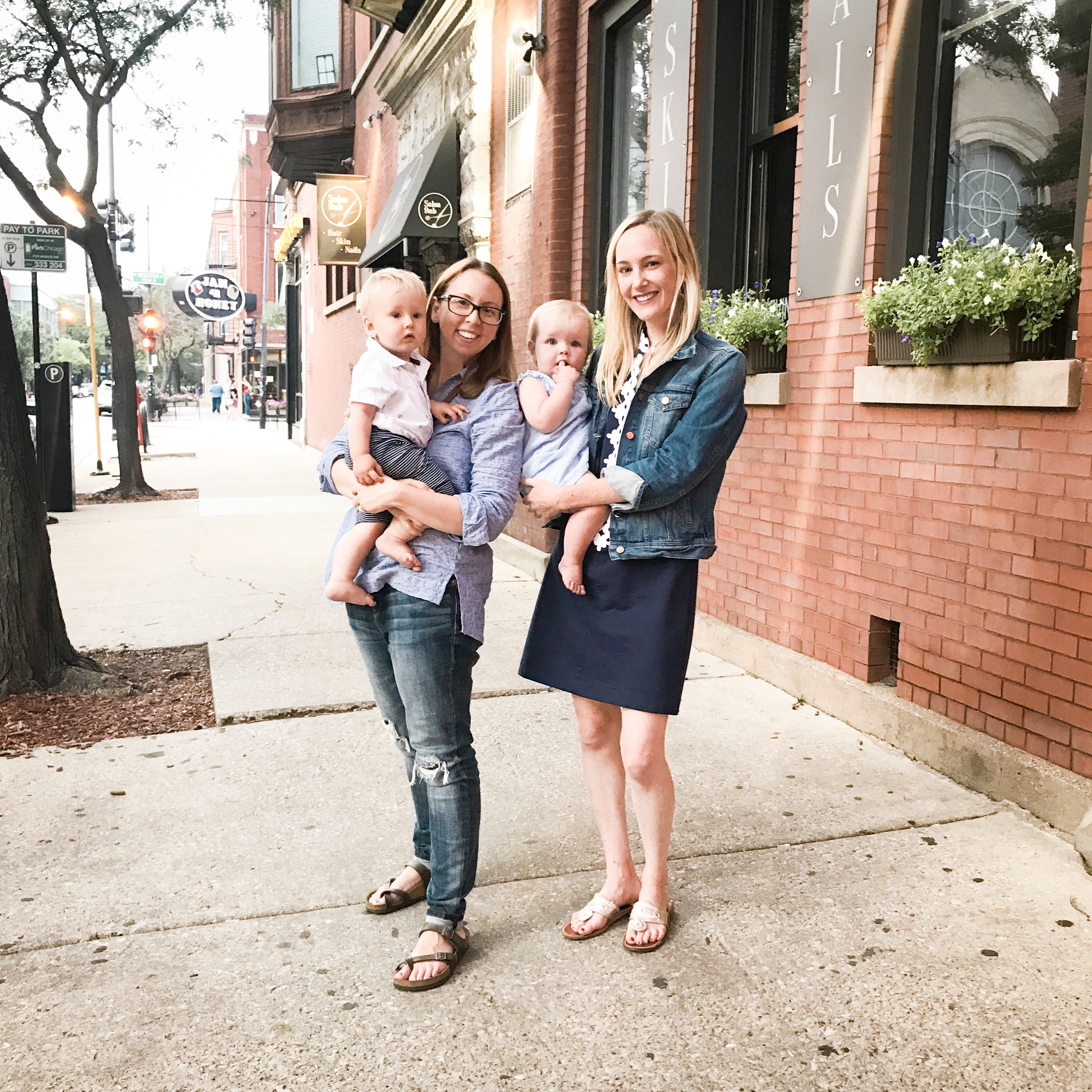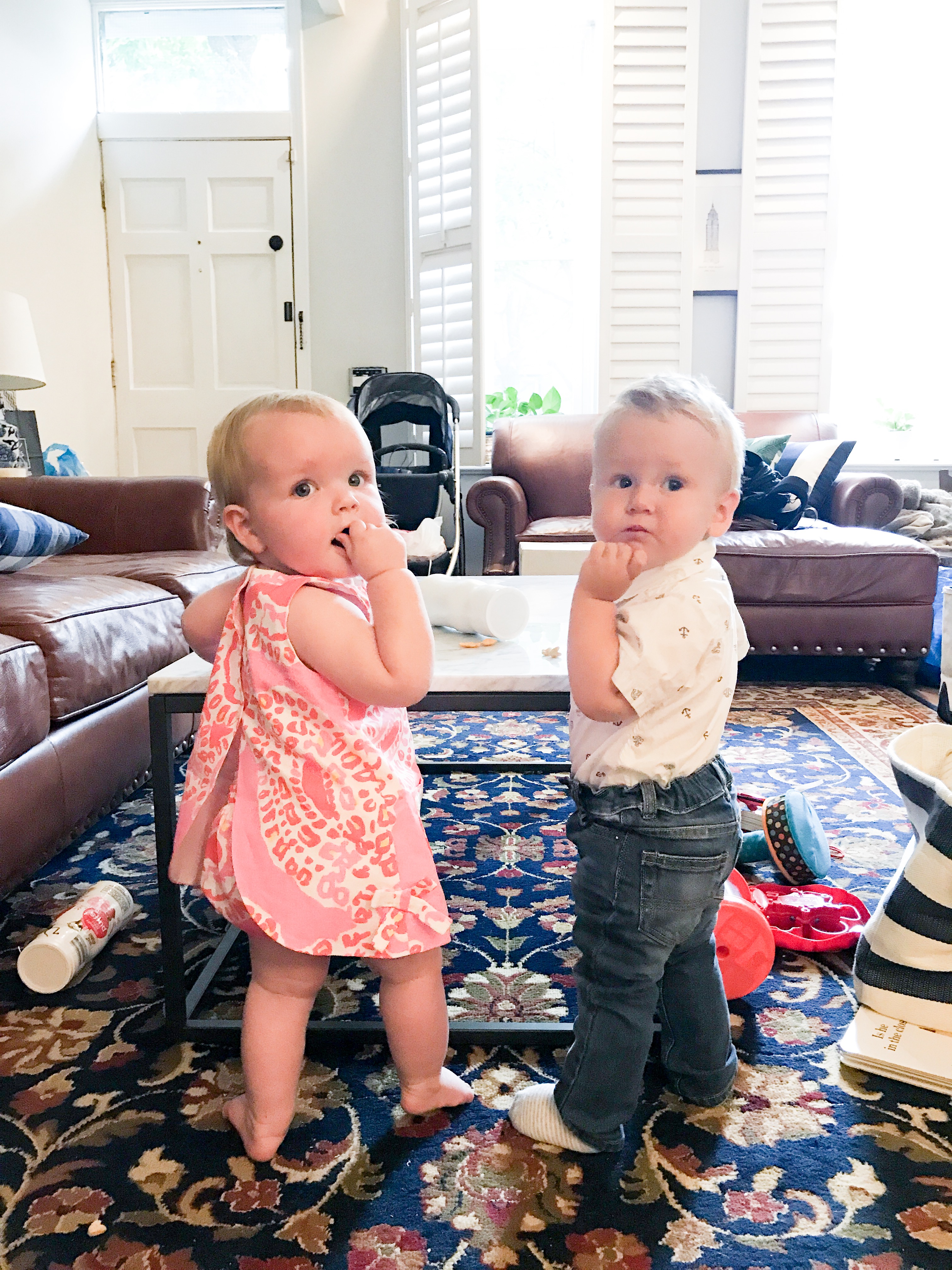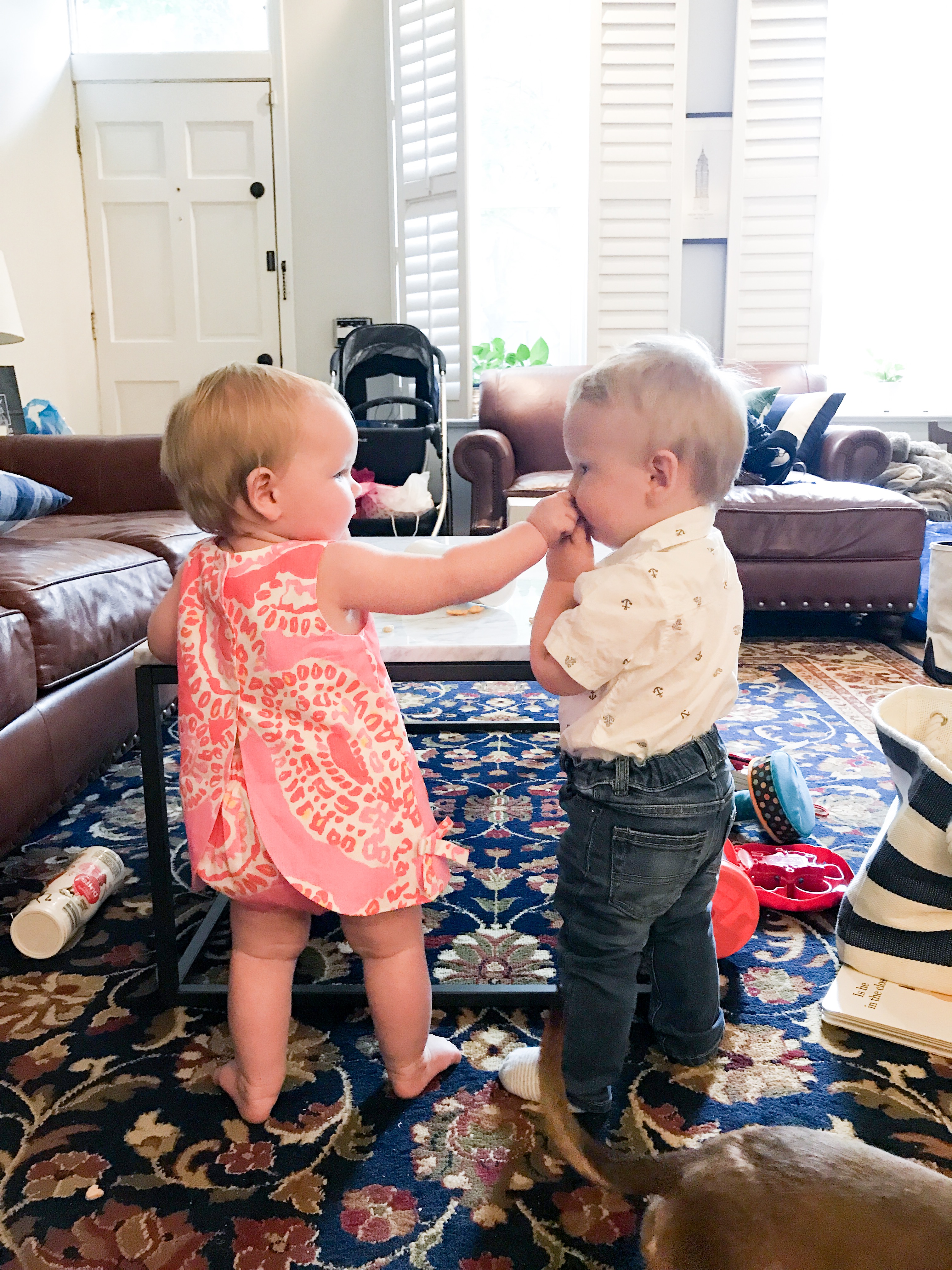 Shop the post:
Lilly Pulitzer Shift (Also love this one and this one!) / Emma's Lilly Pulitzer Baby Shift / Jack Rogers (Platinum white on sale; white on sale; cork on sale; brown on sale) / Mitch's Vineyard Vines Shorts c/o / Mitch's Ralph Lauren Button-Down

SaveSave