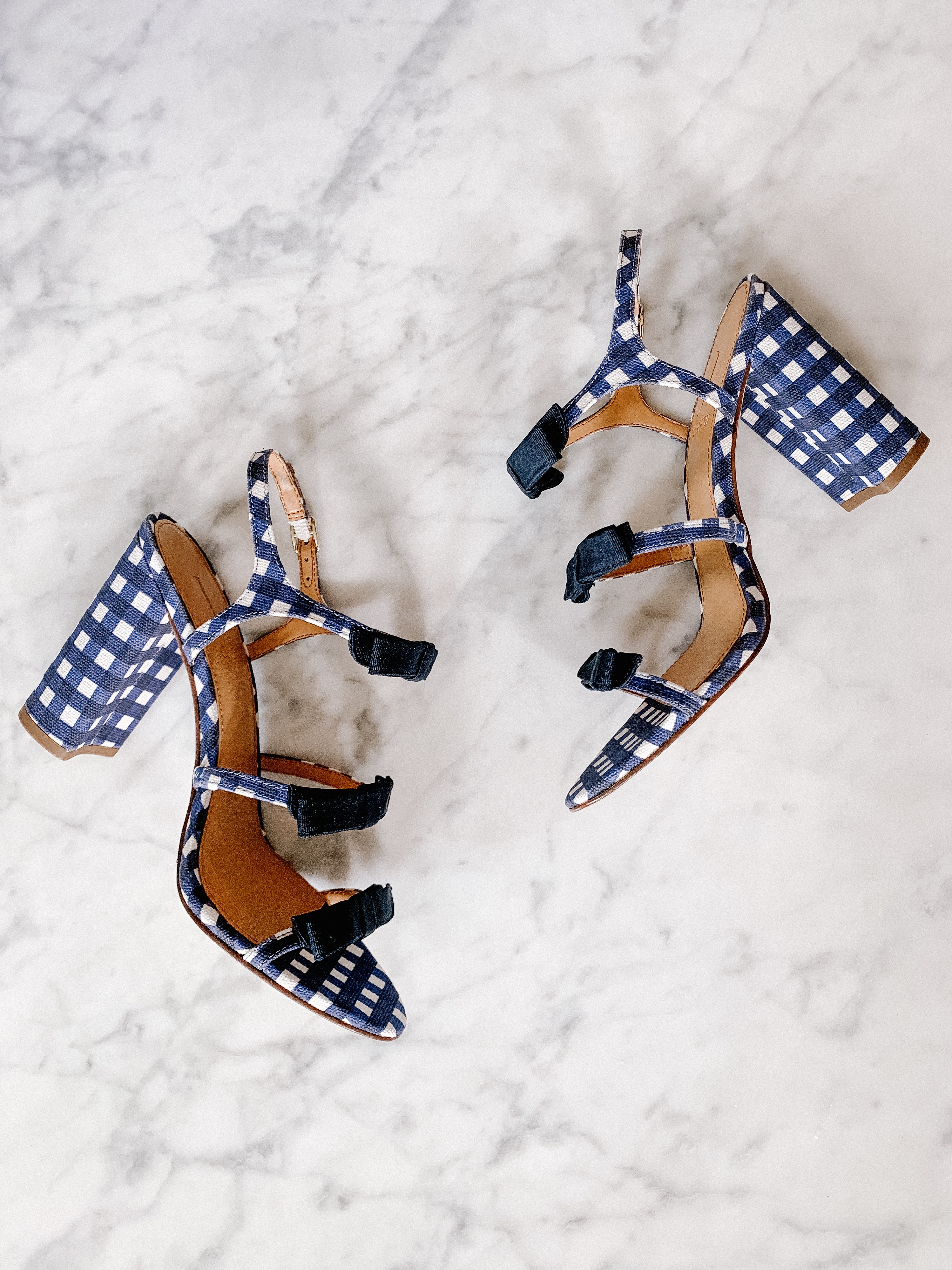 In today's online shopping post, I'm giving away this beautiful pair of gingham bow sandals from J.Crew Factory! The brand sent them to me a few weeks ago, but they didn't fit (I would recommend going up a half size!), so both parties agreed that giving them away to readers would be fun. :) Aren't they adorable?! As a gingham- and bow-loving girl, I'm so in love and can't wait to see them on one of you!
Interested in winning them? The shoes are a size 7.5, so if you think they'd fit you (or a friend), simply comment in the comment section below and leave your e-mail address in the following non-spammy format so the robots don't get you: Kelly [at] gmail [dot] com. I will be shipping the sandals out to the winner in one week! (And by "I," I mean Mitch. 😜 Hi, Mitch. Thanks!)

Speaking of J.Crew Factory, new arrivals came in yesterday. They're so good; especially this striped bow skirt that I wore in this post from last year. (Btw: J.Crew has some great new arrivals, too.)
Anyway. What are you up to this weekend? The Larkins are:
Finishing up the master bedroom. If you caught this post, you know that we're trying to make our master look a bit more "complete." Thank you for all your suggestions and advice! We decide to move the dresser and get rid of the clothing rack… and turn that area into a mini sitting room. We also found bigger lamps and a neutral rug! Oh, and we're hanging wallpaper over the bed. WISH US LUCK!
Going out to dinner with our friends Barbie and Jordan. We're leaving all the kids with our babysitter, and having a lovely adults-only night. The kids are best friends so they're thrilled about it; the parents are equally thrilled. ;)
Maybe getting brunch with Danielle and Conor. Danielle, if you're reading, WE CAN DO THIS. (We're constantly making plans and cancelling on each other. 😂 We're the best.)
Okay! On to this week's Recent Finds.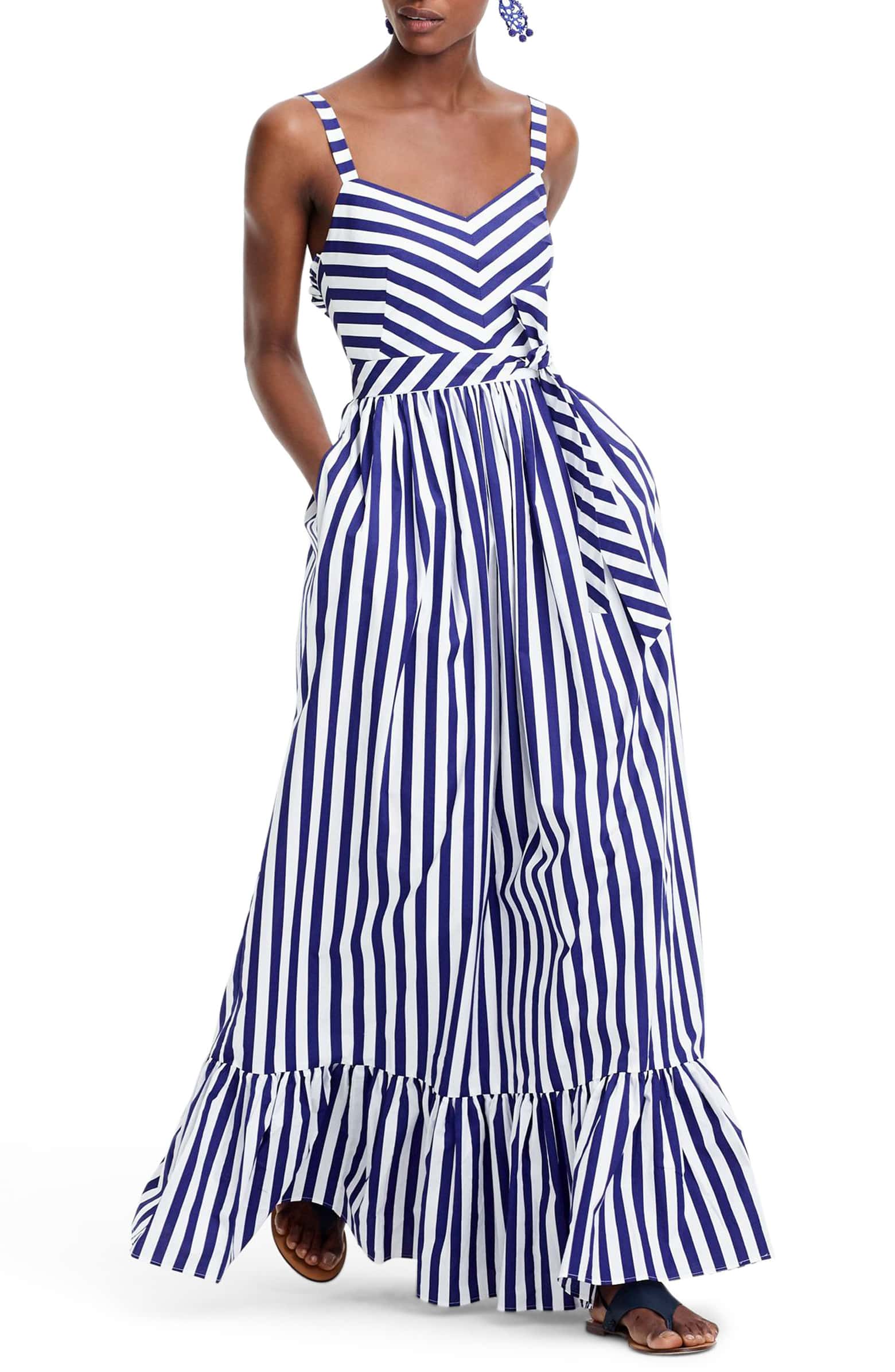 The iconic striped dress we saw all over the web last year is BACK. Stunningly gorgeous, isn't it?