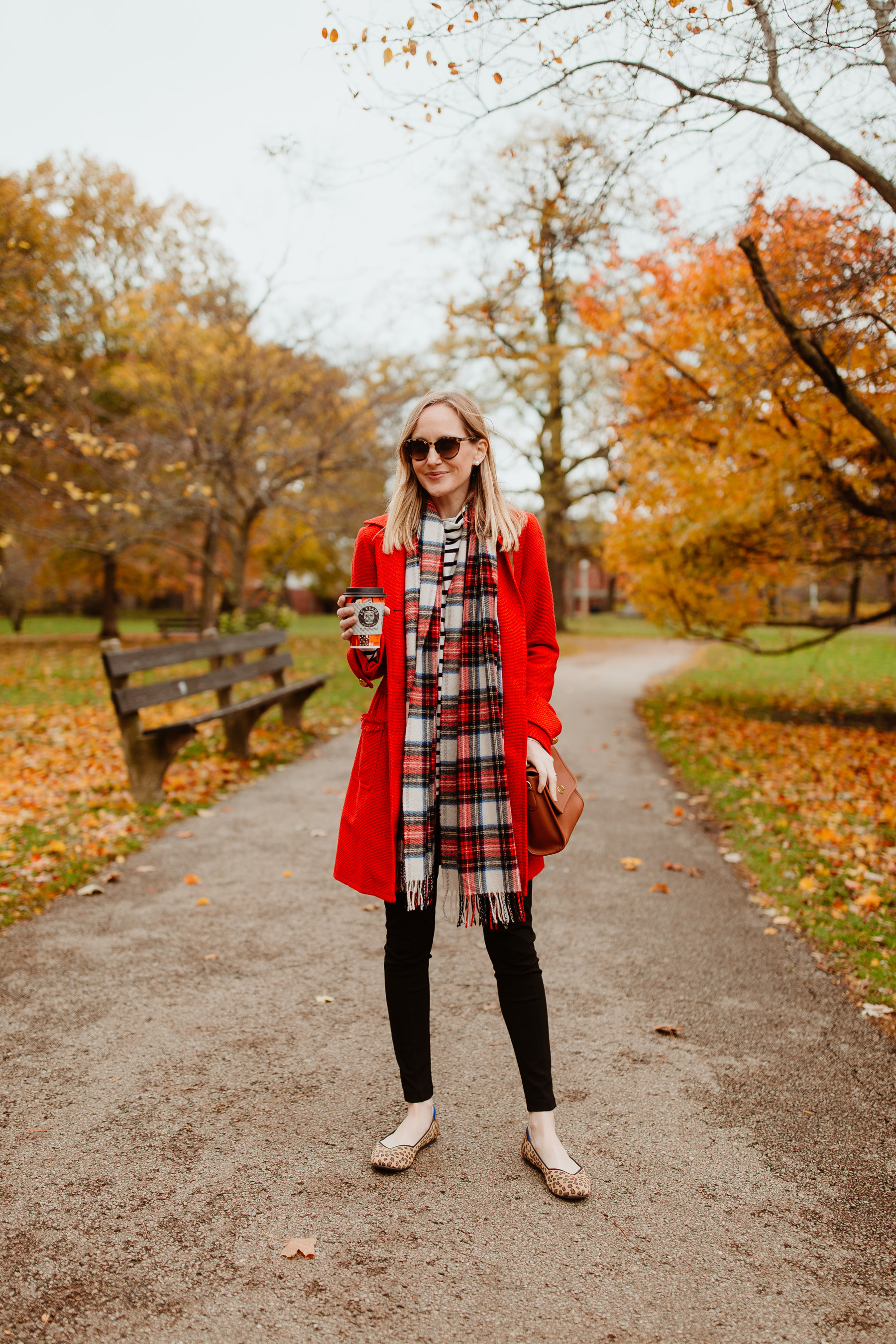 I've been putting off creating city guides for New York and Chicago since… I started this blog five years ago. 😂 They're frequently requested, but I just never sit down to create 'em. I suppose it's because it seems like such a daunting task. How could I possibly put together a comprehensive guide to navigating what are arguably the two best cities in the country (😉) and not miss anything?! The idea here is to help people plan their trips. What if I'm the reason they don't have a blast? I mean, I call myself Kelly in the City! FAIL.
Also, how to format it? 🤔
I'm starting small, though. Today, I'm focusing on a few of my family's favorite spots Lincoln Park: our neighborhood here in Chicago. If you're not familiar with the area, the name "Lincoln Park" is a little confusing, because it's both a neighborhood and a literal park. The park runs the length of the east side of the neighborhood, and it butts up against Lake Michigan. The neighborhood of Lincoln Park, though, is obviously far larger. Generally, residents say LP's borders are Diversey to the north, the lake to the east, North Avenue to the south, and the Chicago River to the west.
So yeah: it's big! Which leads me to the Rothy's shoes I'm wearing in this post. When we're bouncing from neighborhood to neighborhood, we're more likely to utilize the subway (called the "El" here), Uber, buses and our car. But when we're in Lincoln Park, we almost always walk. And that's why I've always placed such an importance on comfy footwear on the blog: regardless of what city I'm in, I need shoes that can withstand multiple miles per day, and that won't leave me with blisters or sore feet.
I first saw the super preppy shoes over the summer, when I was visiting the store that my aunt manages on Nantucket. And then I kept noticing women wearing them around the island. (Also, fun fact from a reader: Meghan Markle wears them!) When the brand reached out a while back about collaborating, I was really excited, since I'd been curious their shoes for a while at that point. And guess what? They're cloud shoes, guys. CLOUD SHOES.
Can we make that a new term? ;) But really: they feel like slippers. More importantly, though, I ran all over the city in them while we were shooting these photos, and I experienced zero blisters, blood or pain. My friend Carly asked me the other day whether Rothy's were "worth the hype," and my immediate response was "YES!"
Here's why:
They're machine-washable and have quick-dry technology. Yes, you read that correctly! No more stinky flats.
They only weigh 9.3 ounces.
They have removable (and washable) cushioned insoles.
They're classic.
They feature flexible, knit outers that are designed for comfort.
They have eco-friendly, carbon-free soles.
Again, CLOUD SHOES. I almost feel guilty about how great they feel.
Boom! I can't talk more highly of them. I'm wearing the loafers and the flats, but I (of course) now have my eye on the pointed flats. Oh, and I should mention that they run totally TTS. I normally wear a 7.5, and took a 7.5 in both pairs. :)
Why we love Lincoln Park
But back to Lincoln Park. I love this neighborhood. It's unbelievably charming and it's incredibly family-friendly, and I honestly see myself living here for the rest of my life. I liken it to NYC's West Village, although obviously a lot more spread out and affordable. (This, of course, is by New York standards. LP is definitely one of the pricier neighborhoods in Chicago, and I should note that you can get a lot more space elsewhere in the city. We've considered moving to a different neighborhood a few times because of this, but we've never been able to bring ourselves to leave! So for now, it's less space for the location.)
Lincoln Park is located a couple of subway (or "El") stops from the heart of downtown Chicago. (Where all the big buildings are, if you will. Ha!) It's still very much "city," but at the same time, it's very "neighborhoody" and livable. The residents are some of the warmest and most welcoming people you'll ever meet, and it doesn't take long to make friends and feel like you're part of the community. It's also very safe and the public schools are great. As Mitch and I see it, there's really only own true downside to living here: the cold, haha. (Though that's really just a Midwest thing. 😉) But yeah. We adore it here.
Onward!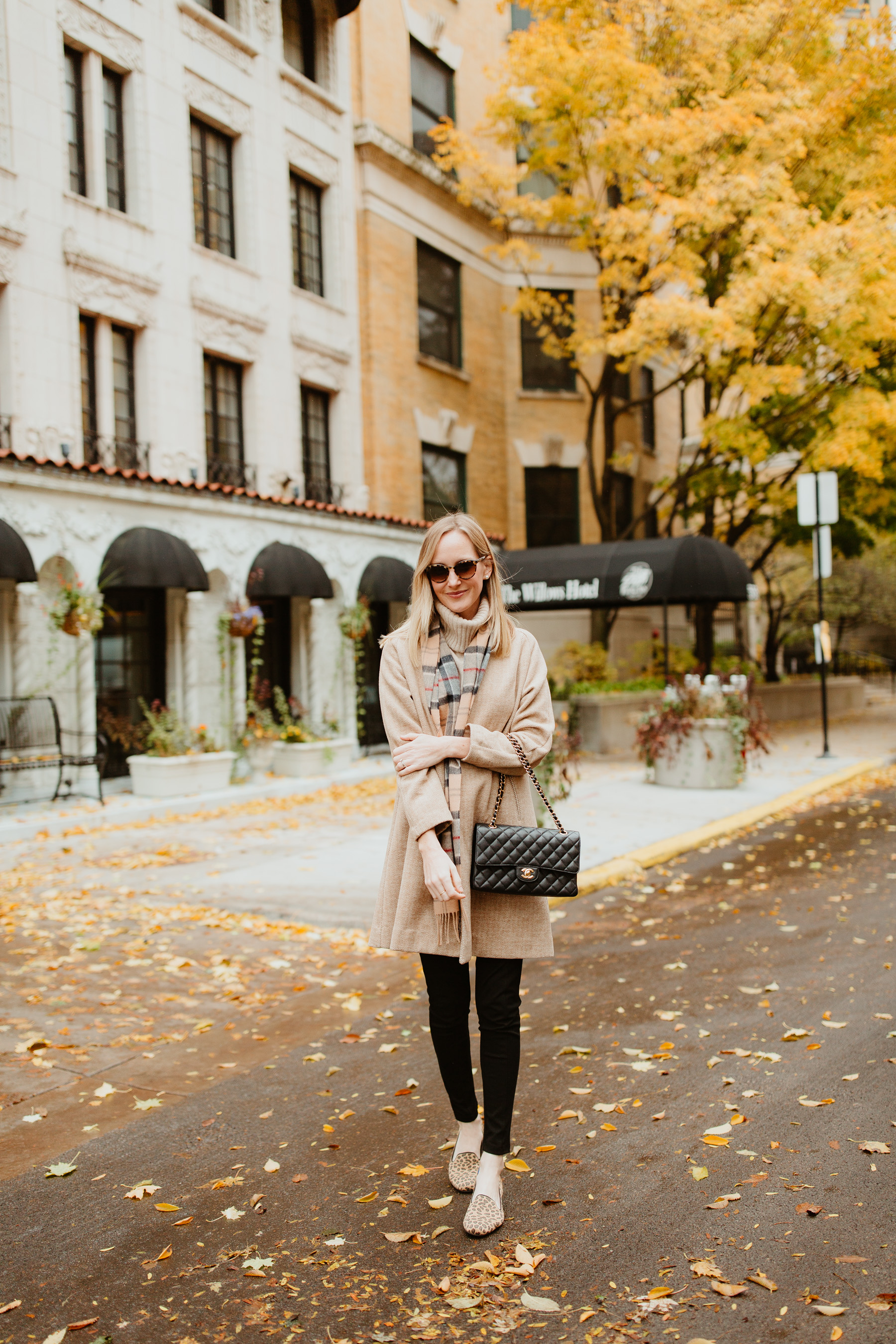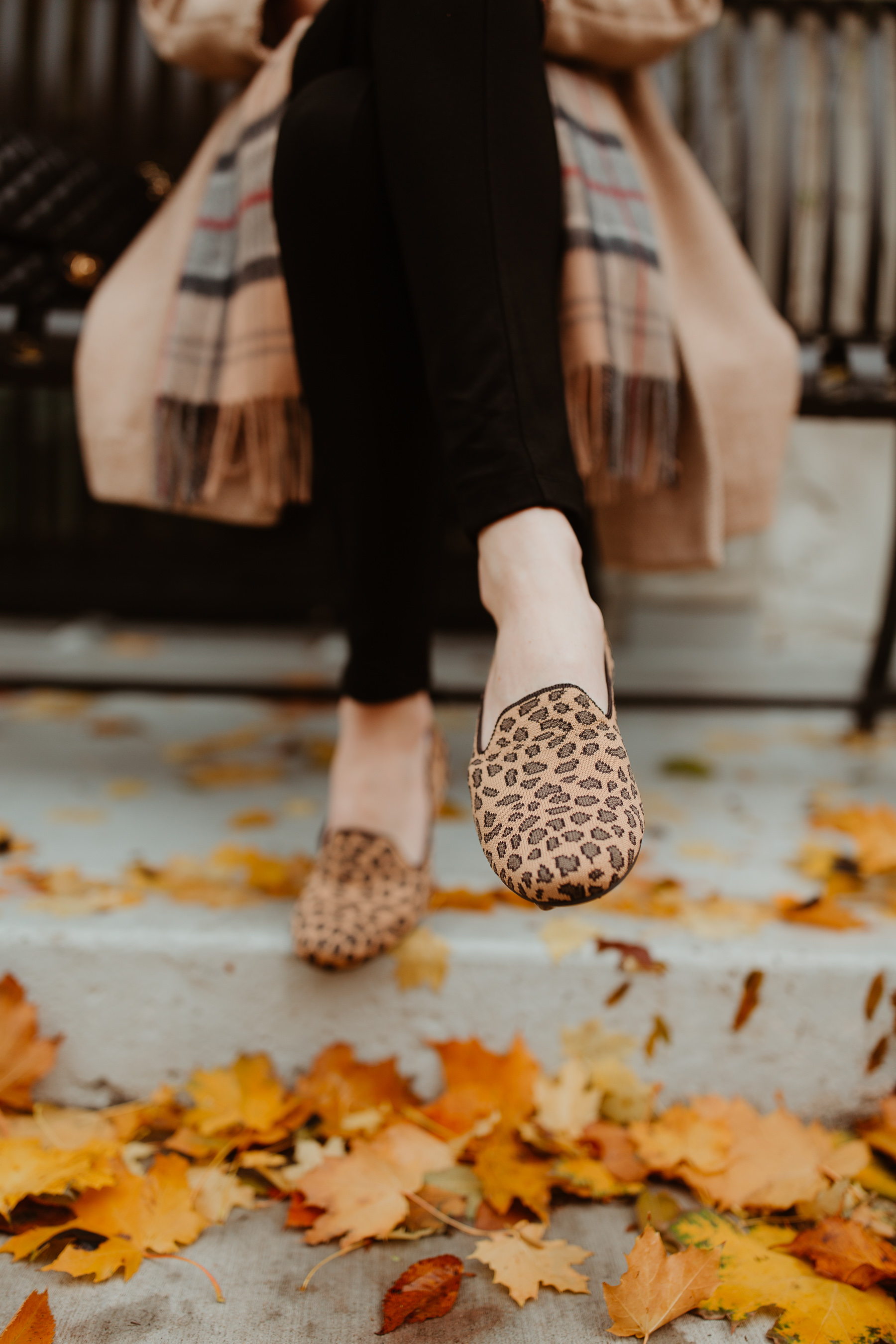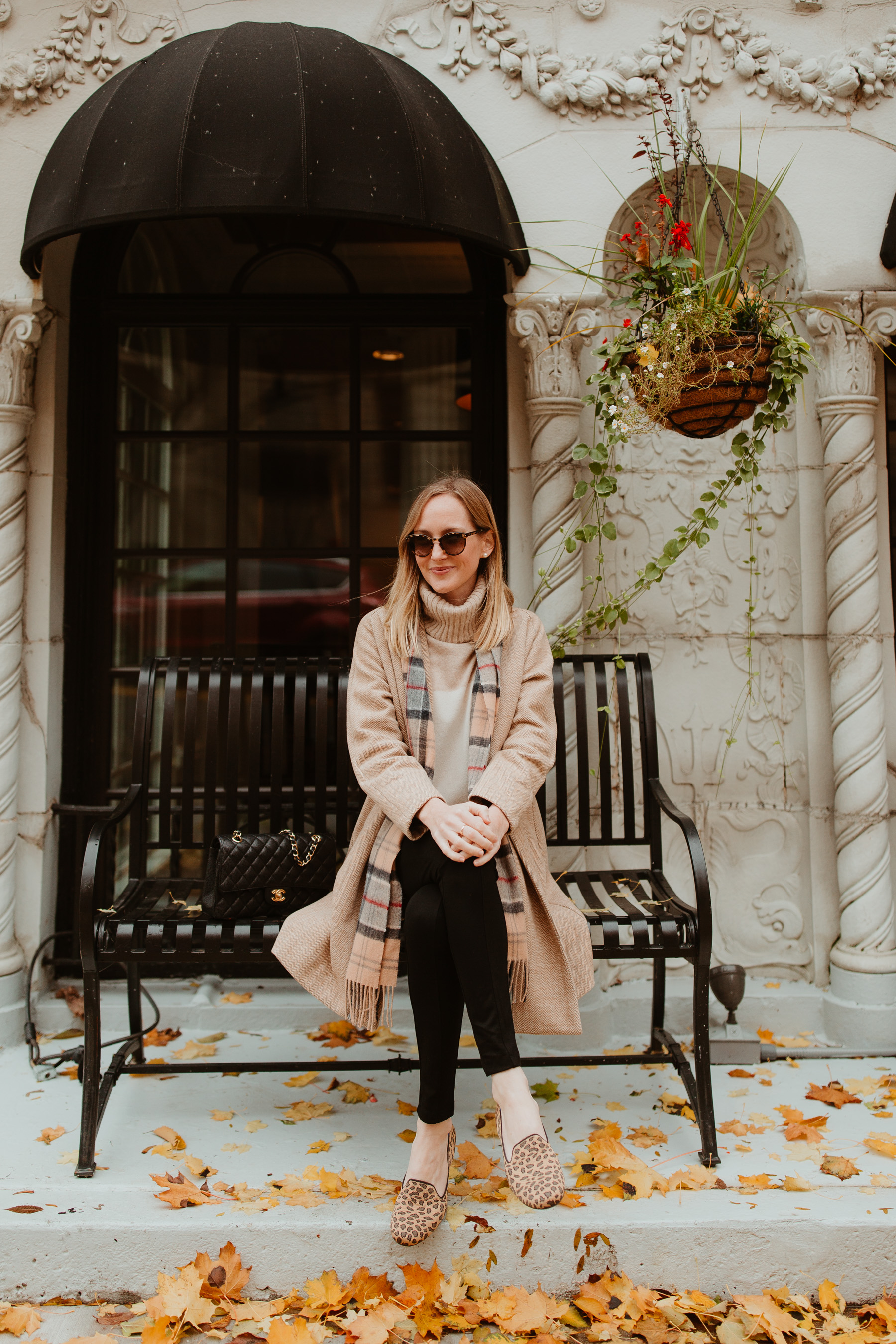 Where to stay
There aren't a ton of hotels in Lincoln Park, but those that are here are fantastic. I've personally never stayed at one of them since we live here. But my parents and some of my friends have on several occasions when our house was undergoing construction or when the entire family was in town and we were low on space. ;) Here are our favorites:
This is my parents' favorite. It's right on Halsted, which runs down the heart of Lincoln Park, and it's around the corner from Armitage, which is my favorite shopping street in the city. You can't beat the location, and the hotel itself is like something you'd find in Europe. It's an old brownstone that's been converted. The rooms are extraordinarily beautiful, and most of them have their own private outdoor spaces… and there's a gorgeous shared kitchen with breakfast and everything you could possibly need. Also, THEY HAVE WINE THAT COMES OUT OF A SPIGOT ON THE WALL.
This one is where most people stay. It overlooks the park and the zoo, and has sweeping views of the city. The best part, though, is the dining. On the lower level, you'll find the Kennison, which is ah-mah-zing. Everything is marble and gold and bright and happy, and it has an awesome midcentury modern vibe. The guys who run it are the nicest, too. They'll sit down with you for a glass of wine and tell you their story and before you know it, you've been there for hours. ;) On the hotel's rooftop, you'll find the J.Parker. (It's where these photos were taken!) I'll let the photos speak for themselves, but yes: it's a must-visit kind of place.
This one's on the border of Lincoln Park and Lakeview, and it's where Shaheen stayed when she recently came to Chicago. (It's also where the above photos were taken!) It's a bit more removed from the neighborhood, but isn't it beautiful? Shaheen absolutely loved the fact that there are doors that separate your sleeping space from your living space, so she could put her son down at bedtime and still hang out with her husband… and she says the breakfast is wonderful for families!
This is a brand new townhouse–just like the ones you see me Instagramming all the time, haha–just underneath Lincoln Park, in Old Town. It's a bnb, and I can't get over how perfect it is. I mean, the kitchen, guys! The location is absolutely phenomenal, too. You can walk to the best part of LP, and you can walk through the Gold Coast to get downtown. And it's situated right below the Ranch Triangle and the Old Town Triangle, which are my favorite sub neighborhoods to roam.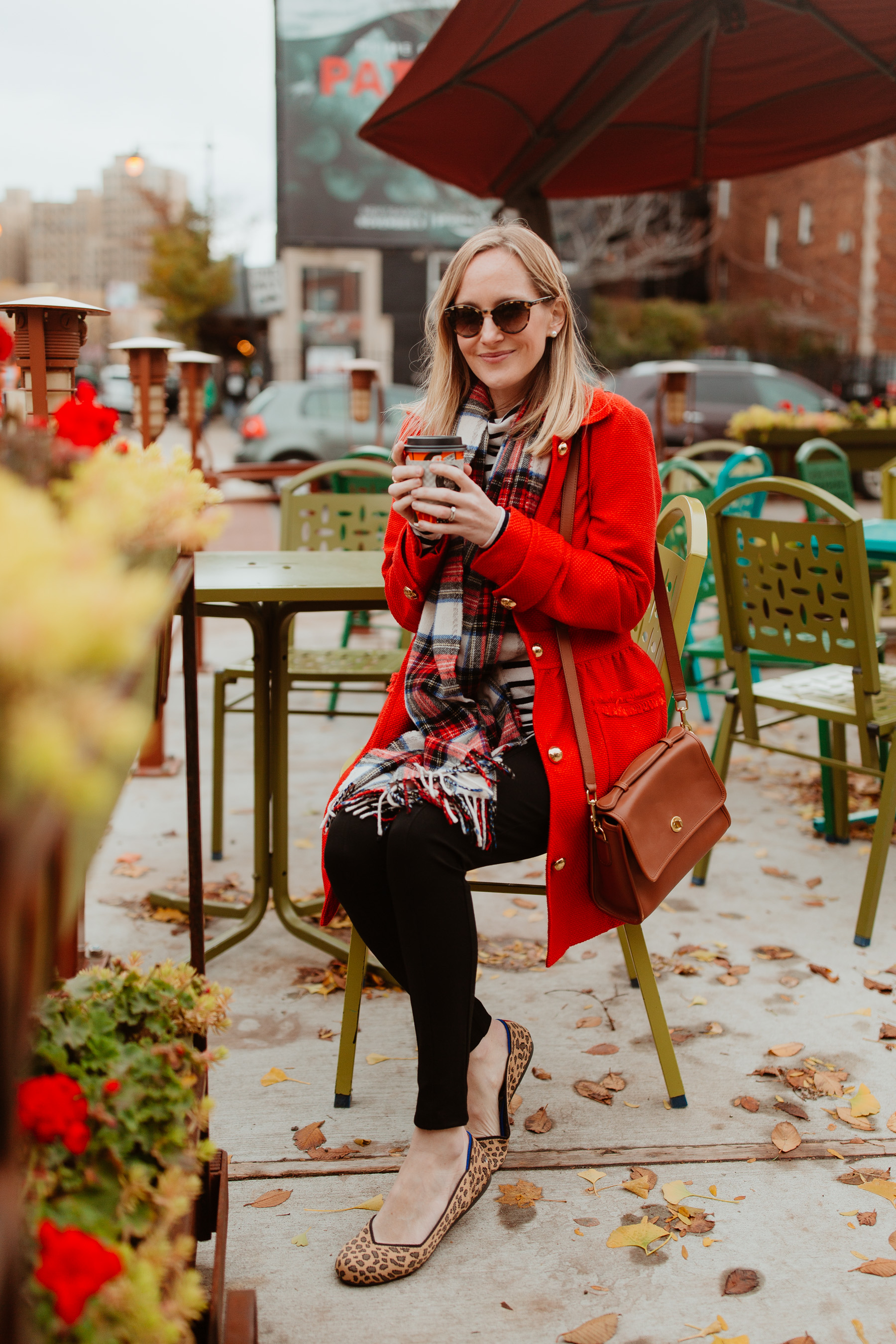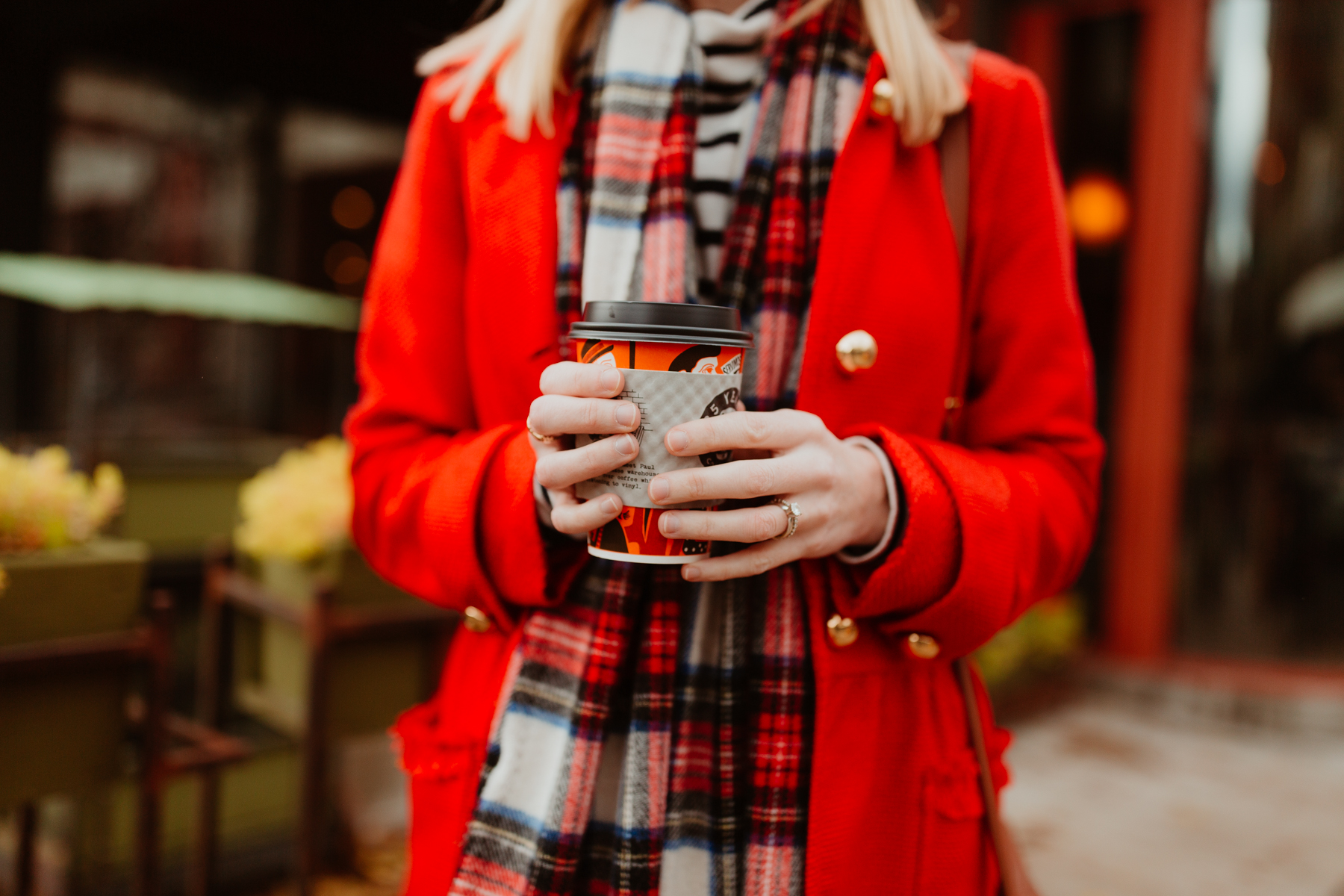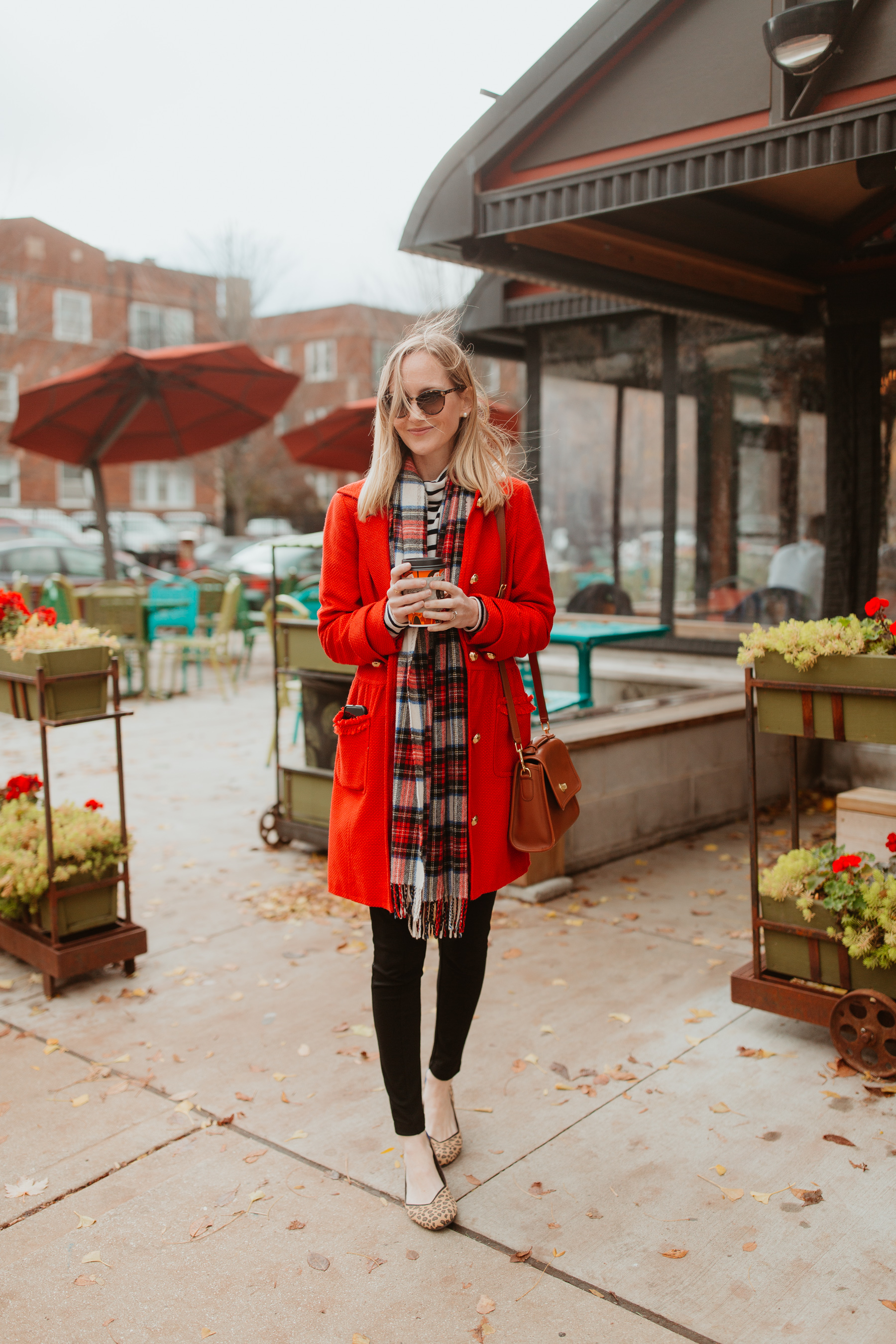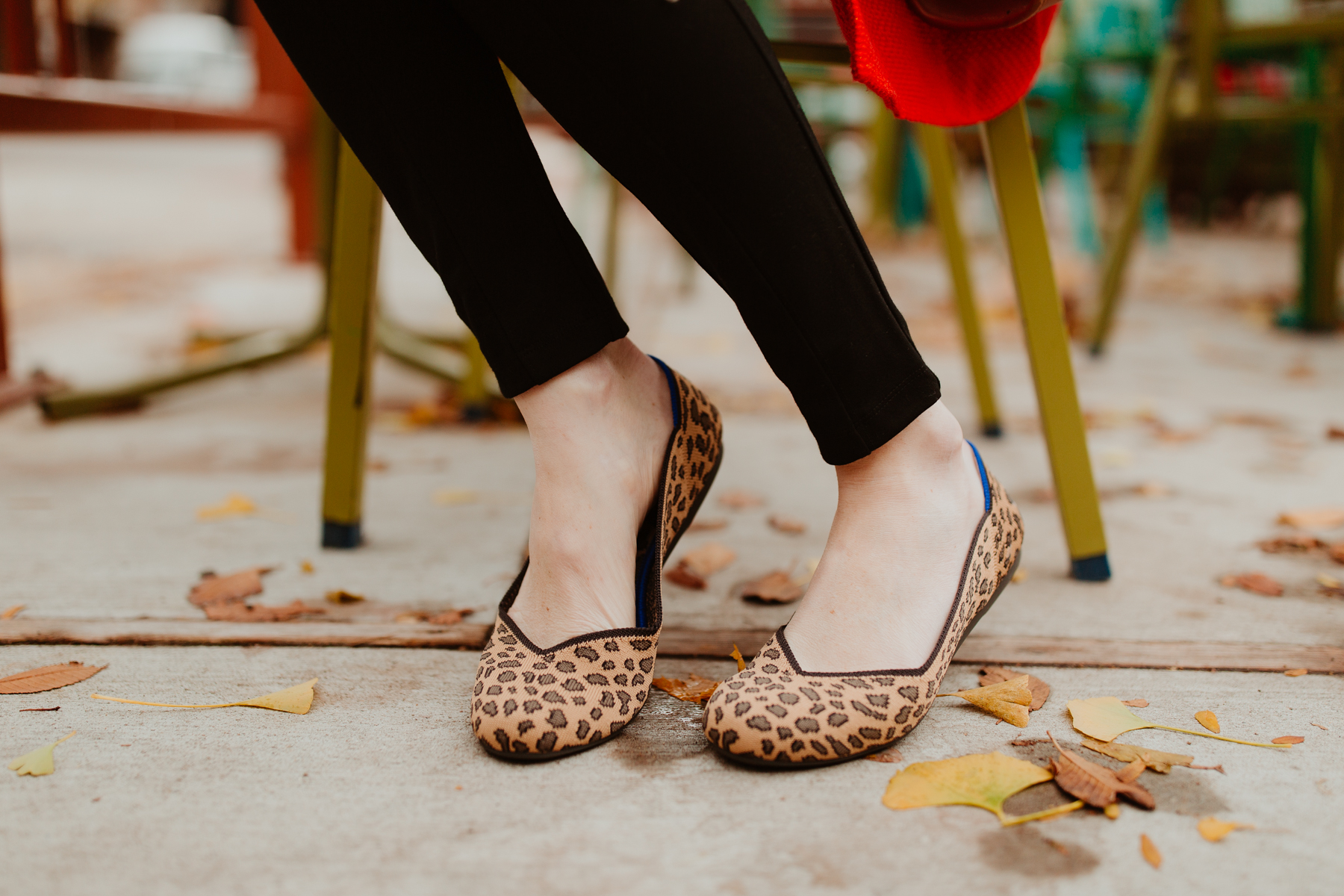 Where to eat, drink and caffeinate
This is obviously the hardest one, because there are so many amazing options. But here are some of the Larkin Family's favorites–the ones we frequent the most.
Restaurants:
Athenian Room: This is my favorite restaurant in Lincoln Park, and we go every couple of weeks. Mitch spent half his childhood around the corner from it, so it's super special to him and his family… and it's also Tina Fey's favorite restaurant! It's a very low-key greek restaurant, but it's amazingly cozy and affordable. (I swear we often walk out of there with a $16 bill.) They don't serve alcohol, but it's connected to Glascott's… so you can order your beer/wine there and just bring it to your table. HIGHLY recommended. So cozy, and wonderful for families!
Summer House: This is undoubtedly the prettiest restaurant in Lincoln Park, and the go-to. It's designed in the style of Santa Monica, California… and everything is perfectly preppy and Serena & Lily-like. In the main dining room, you'll see that the ceiling is made of glass (and I believe it's retractable) — so it's this wonderful warm-weather feeling even when it's -10 degrees outside. They also pride themselves on their rose selection and have a rose cart!
Derby: We probably go here the most because we live so close. It's a Kentucky Derby-themed bar/restaurant, and the menu is GREAT. Seriously: try the soft pretzels and the grilled cheese. It's unbelievable! They also have higher high chairs that work with their higher tables, and are very welcoming to young families. :)
Stella Barra: This is connected to Summer House, and it's a really beautiful and almost fancy pizza spot. If you go, ask to sit on one of the chesterfield sofas. Mitch and I did that for our anniversary one year, and it was so special!
Blue Door Farm Stand: Can't beat this place. It's stunningly gorgeous, as the restaurant recently moved and overhauled its look. Everything is sourced from local farms, and it's just an overall memorable experience. It's a great place to eat if you're shopping along Armitage/Halsted.
Homeslice: This place is SO FUN. It's not traditional deep dish pizza, but it's SO good. I highly recommend visiting when it's relatively warm, because the patio space out back is gorgeous. There's seating along the street, two, which is also wonderfully beautiful. Apparently I'm a sucker for twinkle lights.
Oyster Bah: This restaurant is meant to make you feel like you're on Cape Cod or something, and I LOVE it. They used to serve a lot of lobster but found that Chicago residents weren't ordering it enough, so they dropped it. Devastating to Mitch and me! But the menu is so great, and if you're missing East Coast seafood, it'll bring you right home. :)
The Shore Club: This is a seasonal restaurant, so be aware of that. But it's on the sand, and it's out of this world. Like, if I were getting married, that's where I'd want my wedding to be, haha! LOOK AT THE PICTURES, GUYS.
Gemini: Mitch and I go here often for date night! This is a restaurant to take your parents to. Great location, the food is off the charts, and the bar is so pretty.
Tarantino's: This is our favorite Italian place. It's old school, and reminds me of all those little Italian places in NYC. Dad thinks it's phenomenal; another great place to bring your parents.
Willow Room: We usually get burgers here! It was recently renovated and given a midcentury modern look, and they did such a great job. The ceilings are amazingly high, which I love, and the staff is super friendly.
Warehouse Pizza: Most people will tell you that the best Chicago deep dish pizza in Lincoln Park is Pequod's, but Warehouse is our favorite. Ask for Augie! He's the owner, and the nicest guy. (Also, the restaurant is Dave Matthews Band-themed. Too funny.)
Kameya: This tiny place has the best sushi and ramen. I think there are no more than four tables inside; it's such an intimate experience! We also love Mo's Asian Bistro on and Umai, both on Fullerton.
Range: A great brunch spot, and the wait times are so much better than other restaurants in the neighborhood on the weekends.
Breakfast: Our three go-to breakfast spots are Toast, Jam 'n Honey and Nookies. Cornerstone Cafe, which is a diner, is also very good, but it's a bit off the beaten path.
Mon Ami Gabi: This is right off the park, and a bit on the fancier side. Expect French-style cuisine, like steak and frites as well as a rolling wine cart! Another very memorable dinner spot.
Millie's Supper Club: This is designed after your typical Wisconsin restaurant/lodge. It's very homey and unassuming, and the fried chicken is off the charts.
Las Fuentas: This is our favorite Mexican place because of the outdoor space. It kind of feels like you're in Mexico at a big wedding! During the summer, you'll actually see small wedding receptions there; it's just so much fun. Emma loves it too as there's so much to look at!
The Patio at Cafe Brauer: I haven't eaten here, but it's on my list! It reminds me of Central Park's Boathouse.
Theatre on the Lake: An old theatre right on Lake Michigan was recently turned into a restaurant/bar/event space, and I can't recommend it more. My parents attended a wedding there recently and said it was stunning… and we've grabbed lunch there a few times with Emma. There's just nothing like sitting on the water, and I love how historic the whole place feels!
The Kennison: This is on the bottom floor of Hotel Lincoln. Like I mentioned before, everything is marble and gold and bright and happy, and it has an awesome midcentury modern vibe. The guys who run it are the nicest, too. They'll sit down with you for a glass of wine and tell you their story and before you know it, you've been there for hours. ;)
1959 Kitchen & Bar: It's within Second City: where you'll go to catch comedy shows. Haven't eaten here, but it's on my list. (Btw: check out the iO Theater for improv, too. We might actually like it better!)
Bars:
Derby: I covered this in the restaurant section, but I wanted to include it again!
J.Parker: It's where these photos were taken! As I said before, I'll let the photos speak for themselves, but yes: it's a must-visit rooftop bar on top of Hotel Lincoln. Visiting during the summer is ideal since everything is opened up, but we still go during the winter, too! Sweeping views of the city.
State: I've never seen more TVs in my life. It's a great spot to watch a game, or take part in the weekly trivia games. The bar food is really good, and there are always specials.
Kelly's: A favorite for obvious reasons. ;) It's a hole-in-the-wall tiny Irish pub, but it's special to us. The beer is cheap, the owners are fantastic, and the food specials are plentiful.
Glascott's Groggery: This is the one that's connected to Athenian Room. I love going during the holidays; they really do it up!
Prost: A tradition German beer hall. If you go here, you will have a lot of fun, haha.
Red Lion Pub: A two-story British-themed pub, and the walls are lined with old books and memorabilia. Makes me miss London!
Marge's Still: This is in the Old Town Triangle, but it's walkable, and it claims to be the oldest pub in Chicago. I LOVE wandering the Old Town Triangle as it's so quaint and historic, so I highly recommend checking out Marge's Still! We used to go every time we visited Chicago back when we lived in New York.
Coffee shops:
Floriole: This is where I work on a regular basis. It's two floors, very bright, and almost everyone has a laptop often. I've spent entire days there and no one seems to care! The coffee and bakery are great, but they also have a menu (and beer and wine) for later in the day!
La Colombe: This is on Armitage, and where I prefer to work when I'm there. I love sitting in the windows!
Kibbitznest: YOU HAVE TO GO! It wears a lot a hats: it's a bookstore, place to play boardgames, gift shop, bar, restaurant, ice cream place… I don't even know how to describe it. There are tons of rooms, all with different themes and seating options, and lots of places to sit with friends. Emma loves it!  I should note that they have a no cell phone policy. At first, this was a little off-putting… but we've ended up really loving it. We're constantly pulling out our phones, and disconnecting is such a great feeling. We've had some amazing conversations together–and with Tom and Kira–there, and I always leave with a warm feeling. Kibbitznest kind of makes me wish that cell phones didn't exist! Kind of. ;)
Colectivo: I love this place. In the summer, there's a giant outdoor seating area, and it's a great spot to gather with friends. In the winter, though, they close part of it off so you can still get that feeling. Coffee's outstanding, too! Probably our favorite.
Heritage Bicycle Shop: This is just north of Lincoln Park, but it shouldn't be missed. It's a bike shop AND a coffee shop. I did this J.Crew shoot here, as well as this Mark & Graham shoot!
Printer's Row: We usually stop here on our way to the lake. It's really cute!
Treats:
Annette's: Best ice cream in Lincoln Park, in my opinion. NO. IN CHICAGO! It's right off Armitage. I ate it every day when I was pregnant with Emma, haha, and now she asks for it every day. But I understand. I mean, it's THAT good. A great neighborhood spot.
Jeni's: This is the fancier ice cream spot, also on Armitage. You can sit outside, and there's a WINE WINDOW. Ice cream and wine? Heaven! (We often go here with our friends Barbie and Jordan (and Kira and Tom!) so the kids can sit and eat ice cream and we can have wine, haha. It's the best.)
Sweet Mandy B's: The best place to go for dessert! It's the Magnolia of Chicago. :) And coincidentally, it's off Magnolia Street, haha.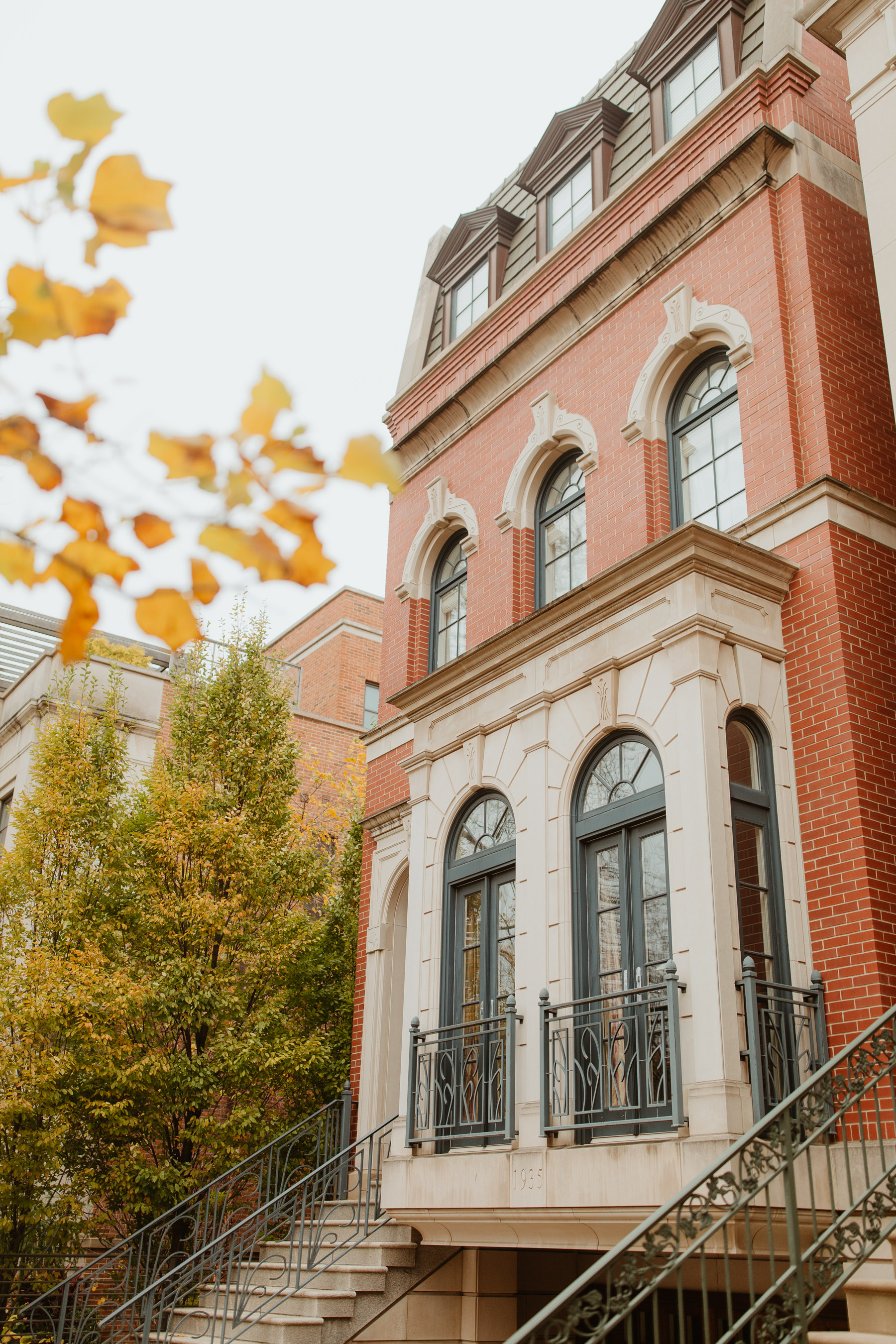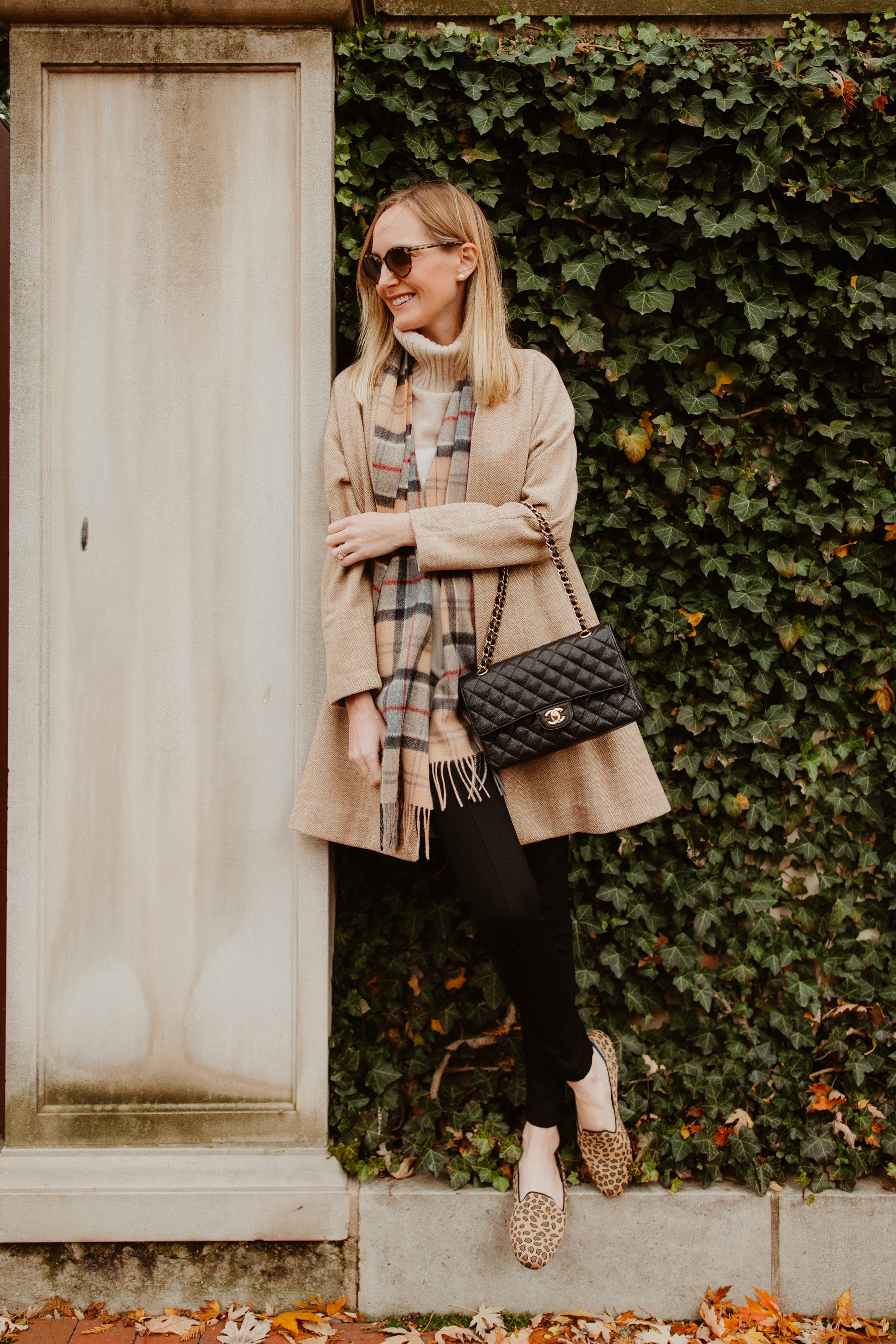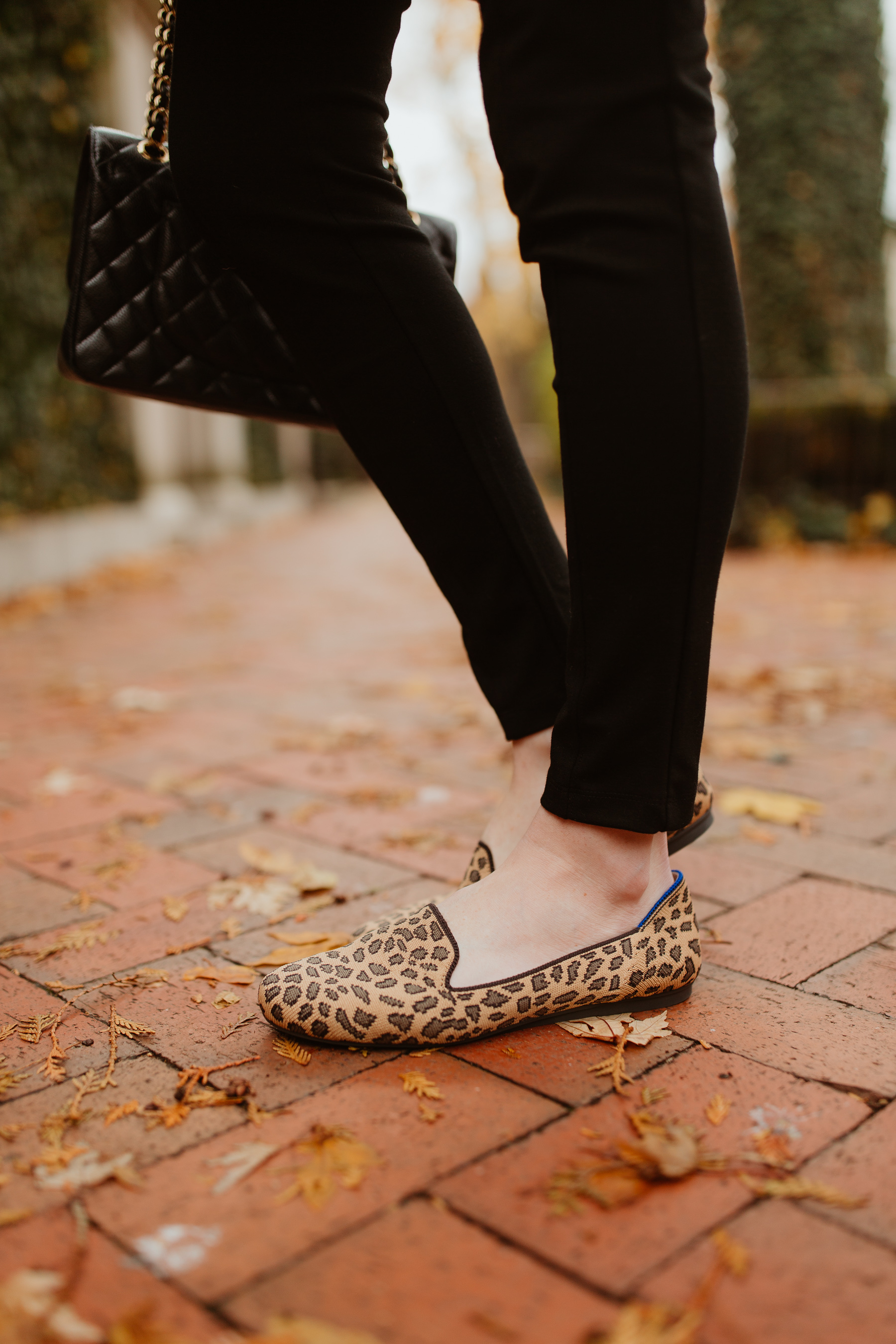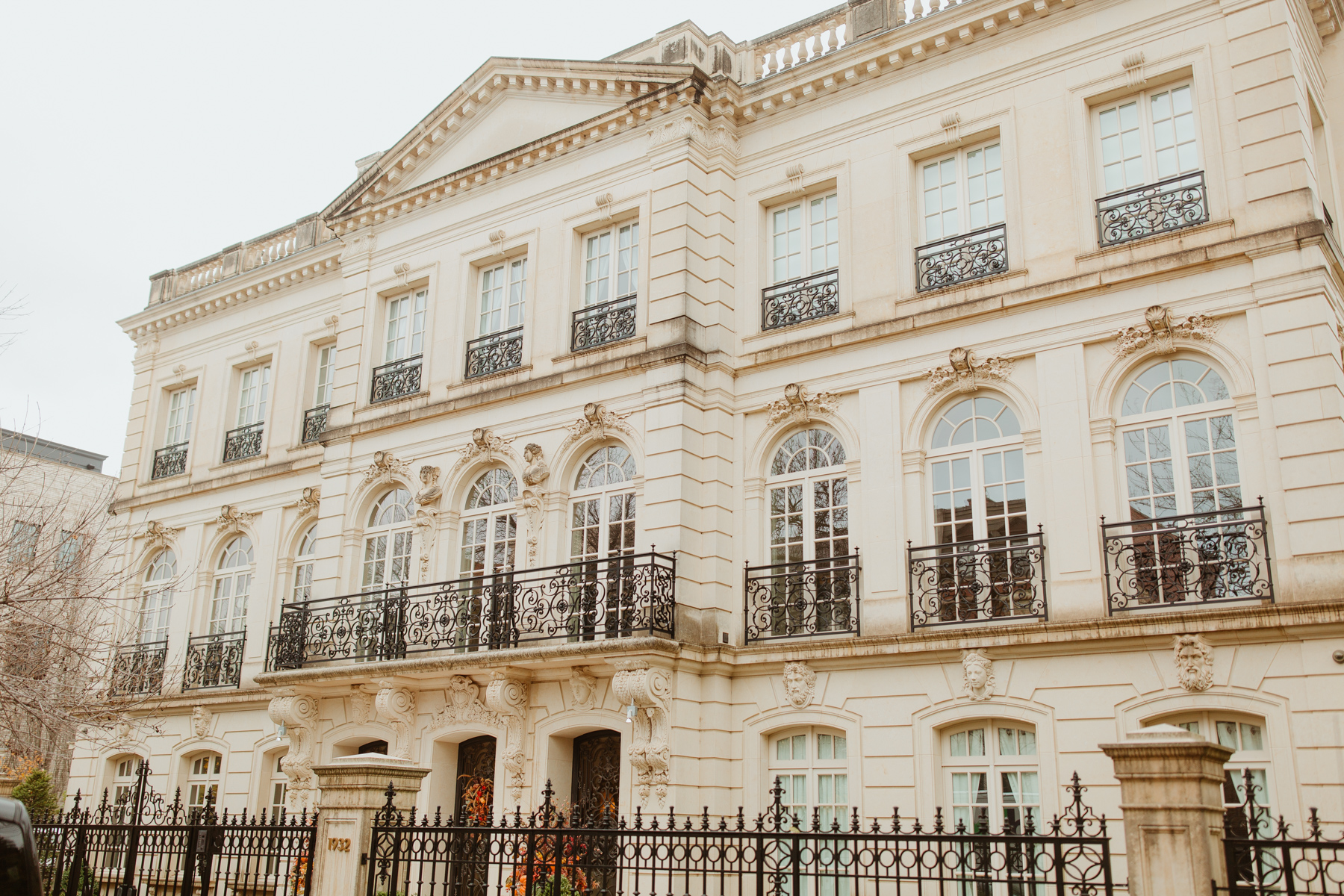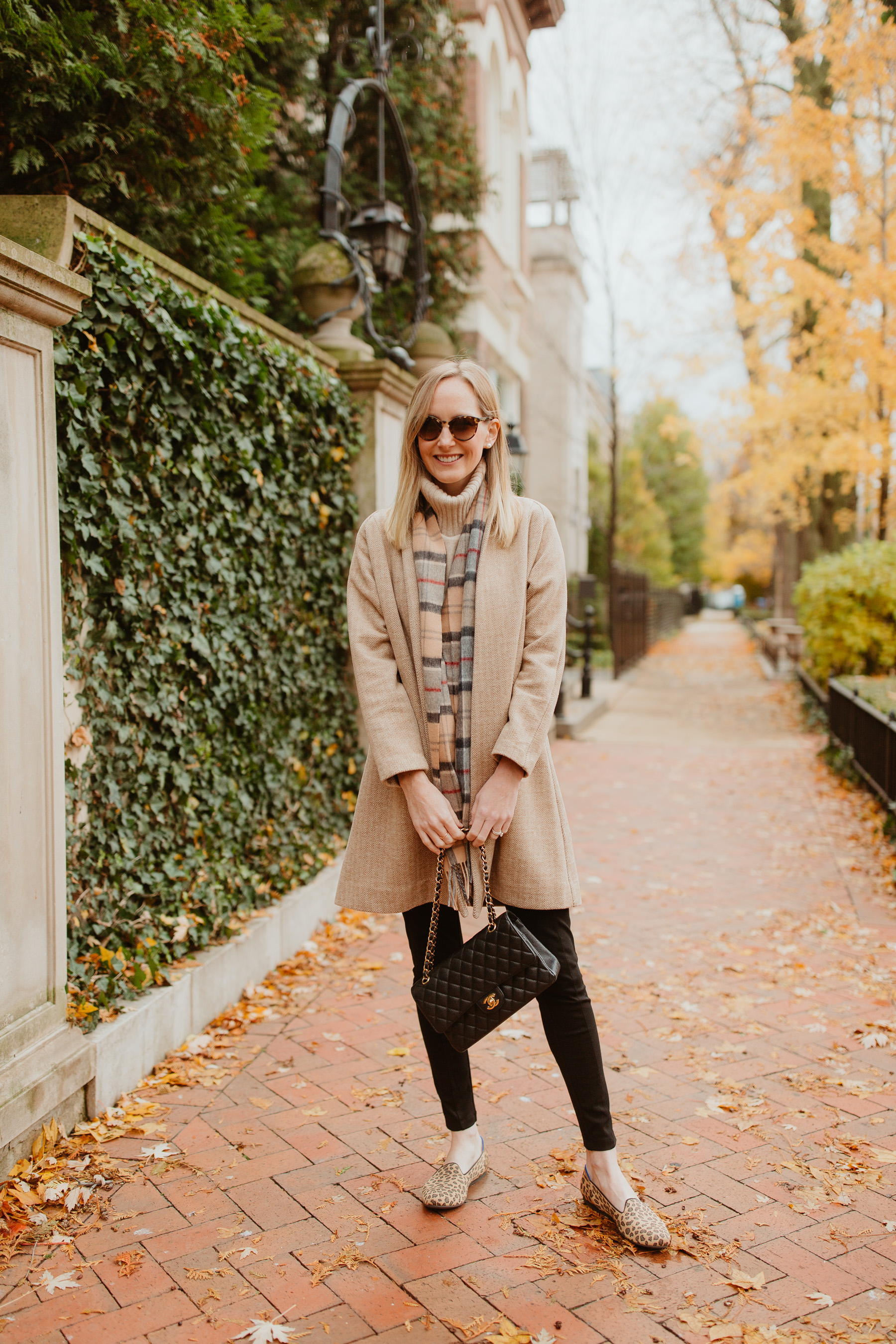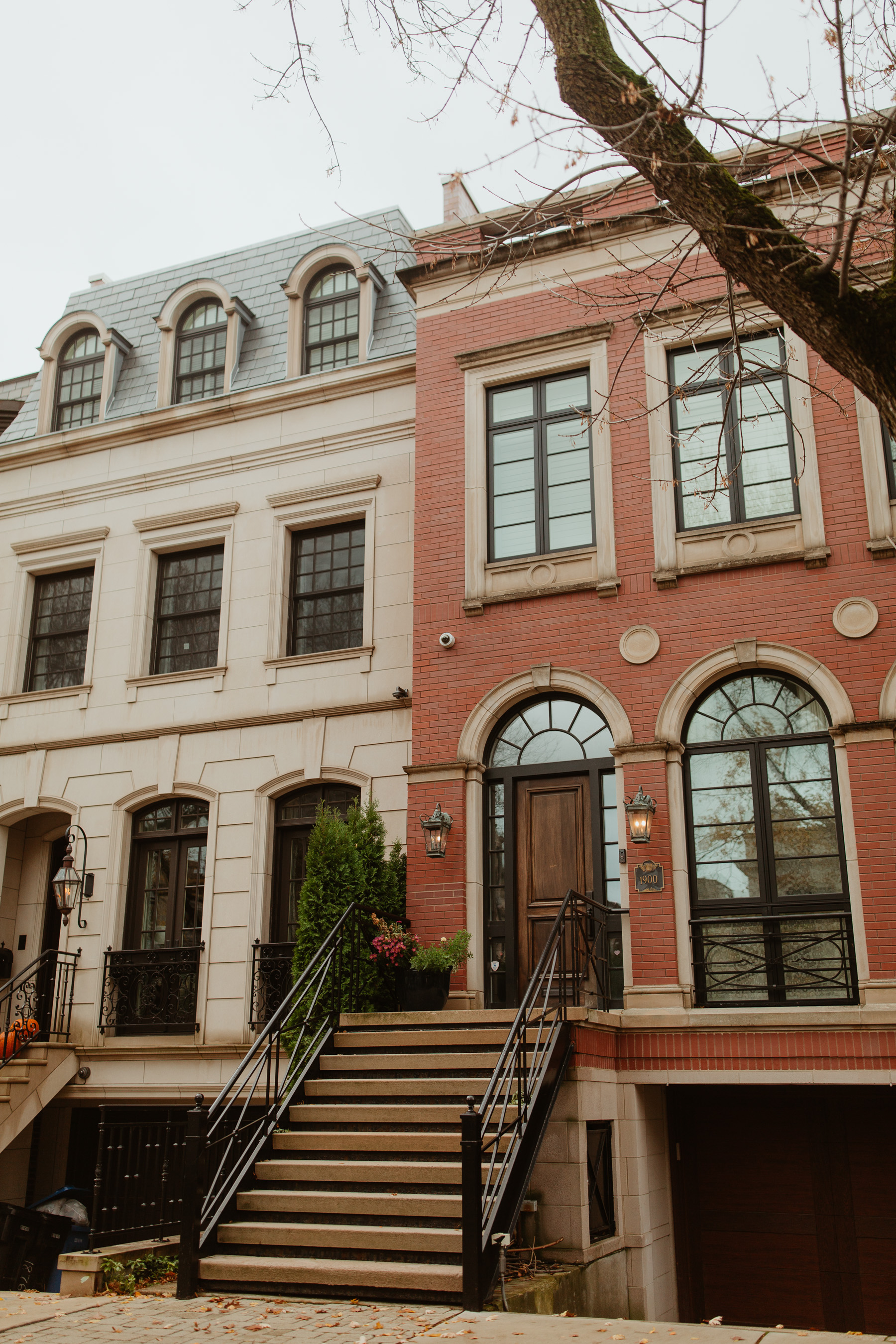 Where to gawk
Even before we had Emma, our favorite city activity has always been roaming the city and admiring the beautiful buildings and houses. It's free, and we'd had some of our best conversations while on our daily walks! Lincoln Park is home to some of the most stunning townhouses you'll ever see, and my jaw is constantly on the floor–even after living here for five years! Here are some of our favorite streets, where you'll see some beautiful homes:
Burling: HOLY CRAP. All I have to say is that this $50 million mansion is home to Burling Street. Also, check out this little Burling Street Christmas post I did a few years ago.
Howe: It's one street over. I can't find the listing, but there's a brand new mansion that was built no Howe that can't be missed. I think it's three or four lots wide?!
Fremont: Between Belden and Willow, we walk Fremont a lot. While they're not as insane as those on Burling and Howe, the houses are stunning, and the street is known for doing it up for holidays like Halloween and Christmas. (And others!) Mitch actually grew up on Fremont, back in the 80s/90s when things were a bit different. So it's a special block for us!
Bissel: Bissel is known for its historic Italianate, Second Empire, and Queen Anne homes designed by Iver C. Zarbell. His goal was to create middle-class housing that resembled an elite street of red-brick mansions, and the result is beautiful! Today, some of the homes are single-family, and others are split up into apartments and condos.
Mohawk near Oz Park: More mansions, closer to the lake, and beautifully walkable!
Webster: I would honestly walk from Webster and Magnolia all the way east to the lake. We lived on Webster and Magnolia for our first year in Chicago. The apartment was terrible but the location couldn't be beat!
Belden east of Magnolia: Same for this one. :)
Fullerton east of Halsted: And this one! West Fullerton is really busy, but east of Halsted, the homes are amazing.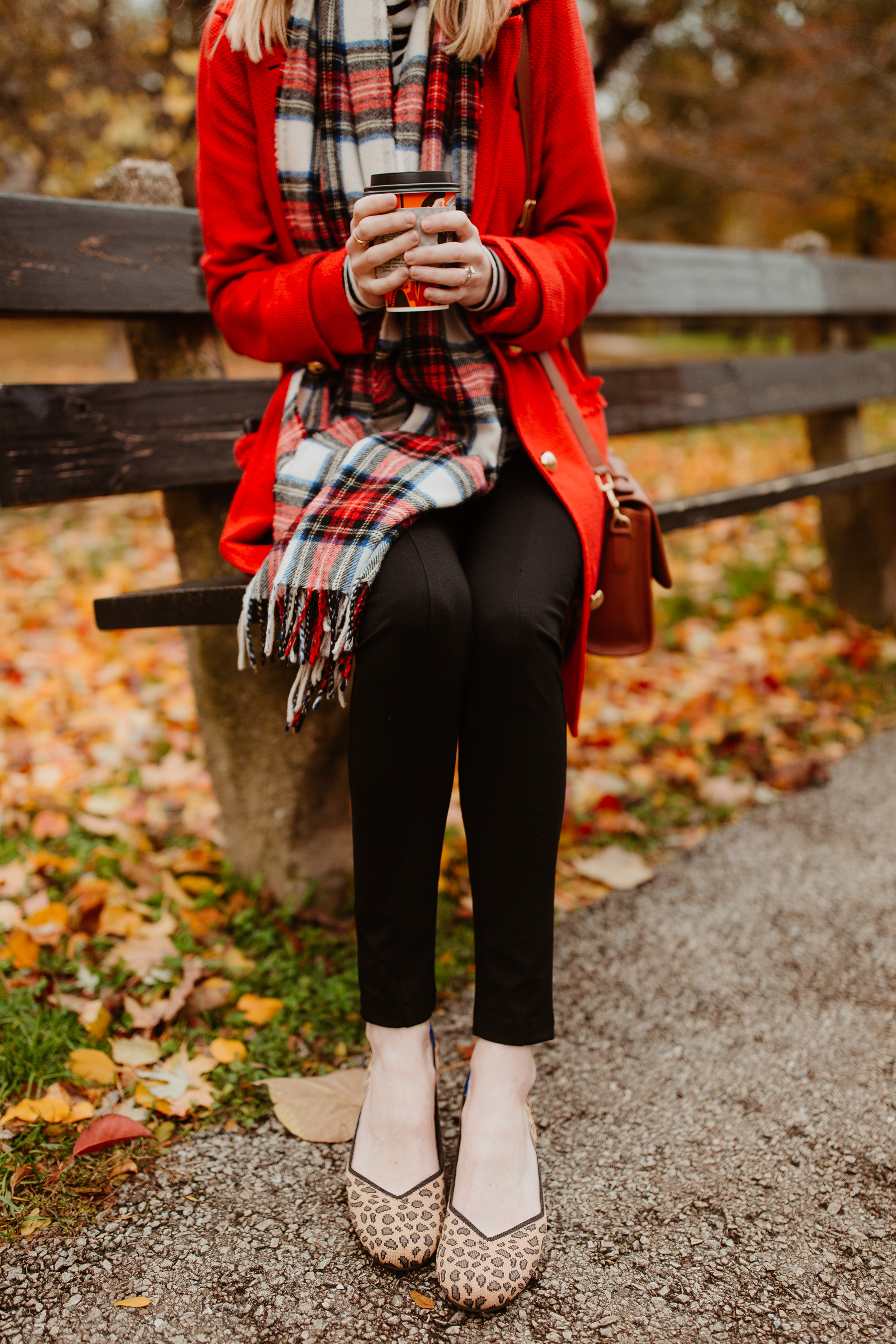 Where to play
Whenever we get down and out about the arctic temperatures here in the winter, we head to the conservatory. It's something like 80 degrees in there, and you feel like you're in a tropical rainforest! A great place to take kids when you're feeling bad about how long they've been cooped up.
It's a free zoo! There are a ton of exhibits, and even more activities that take place there throughout the year. "Zoo Lights" and "Brew Lights" during the holidays have to be my favorite.
Our favorites are the Sheffield Garden Walk, where you get to tour mansions' gardens, and the Sheffield Music Festival. (The street is closed off, and there's food +beer trucks, shops, play stations for kids, and live music. It's a blast!)
This is obviously a seasonal activity, but it's the neighborhood farmer's market, and I love going!
It's a nice little walk, and for a moment, you almost feel like you're in France…
I can't believe we haven't done this yet! But we're headed there this winter, for sure. I hear that the "Butterfly Haven" is incredible and wonderful for kids.
This was just redone. More sweeping views of the city, and you can even jump in the water! The green space is fabulous.
We always take friends here. It's where these photos were taken, but the pics really don't do it justice. In my opinion, it's the prettiest place in Lincoln Park!
Mitch and I love biking down the shores of Lake Michigan. It's a great way to see a couple of the city's greatest features–the lakefront and the skyline–and you don't have to worry about dangerous traffic. Divvy bikes are all over the city, and you can rent them for short amounts of time and then drop them off at different locations. It's just like NYC's Citi Bikes.
This is a fun rainy day activity. Check out the exhibits here, and the events here.
Located on Halsted, this is a book store but they also offer cooking classes! SO much fun; a great date night or couples activity.
Comedy shows:
Chicago is famous for its comedy, and countless famous comedians got their starts here! (Hence why Tina Fey loves Anthenian Room.) Second City is the big one, but we also love the iO Theater for improv. (Very affordable, too!)
See a show at Steppenwolf. Here's the schedule!
DePaul is situated right in Lincoln Park, and the university offers lots of activities and classes for non-students. Catch a basketball game, for example, or a performance.
Playgrounds:
There are so many! Our favorites, though are Oz Park, which Mitch's mom actually helped design, and is Wizard of Oz-themed; Adams Park, which has a small water park; Supera Park, which is boat-themed; Trebes Park, because it's in the heart of the DePaul sub neighborhood; and Cummings Playground, because it's on the lake. Playground hopping is the best! Just be sure to load up on coffee. ;)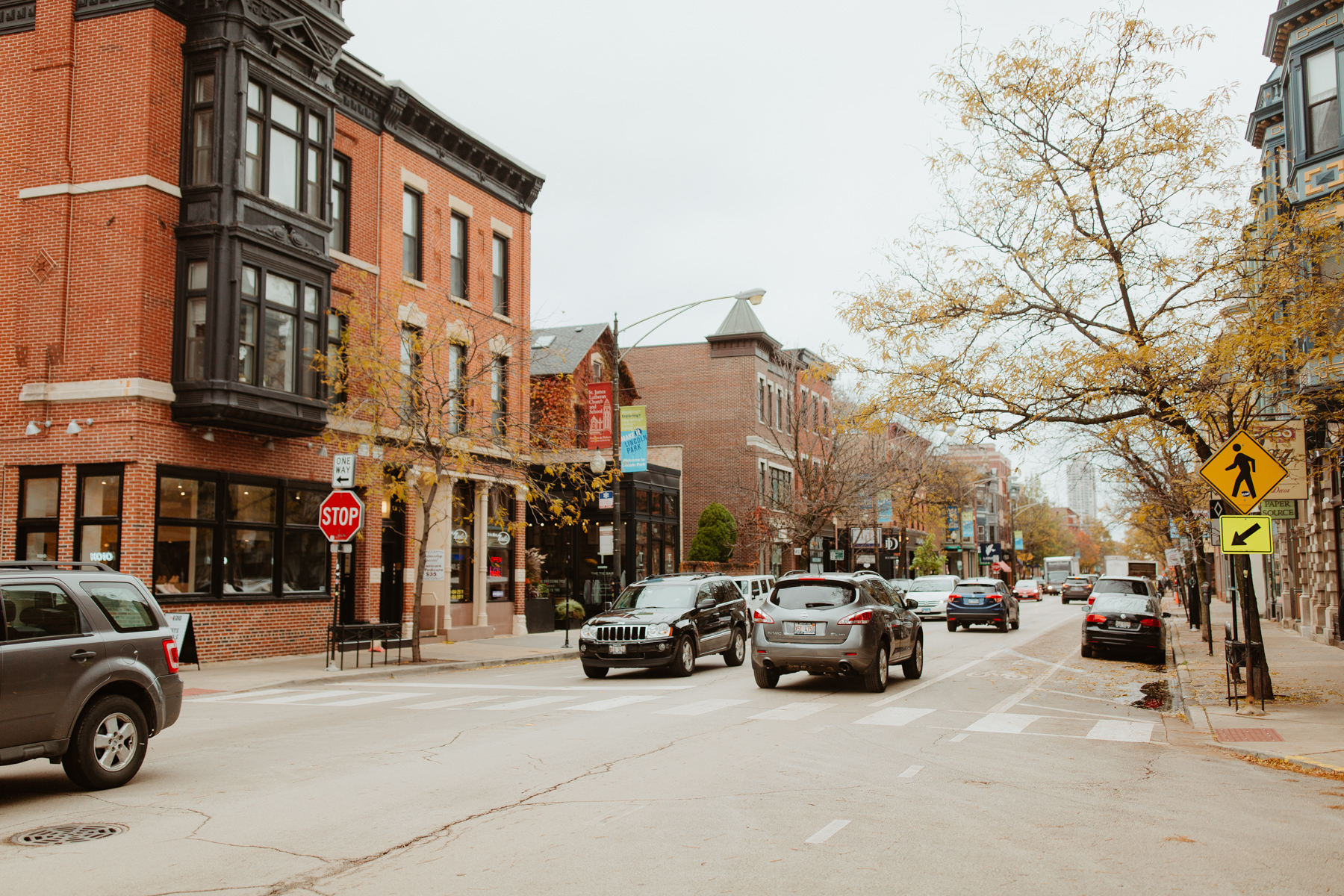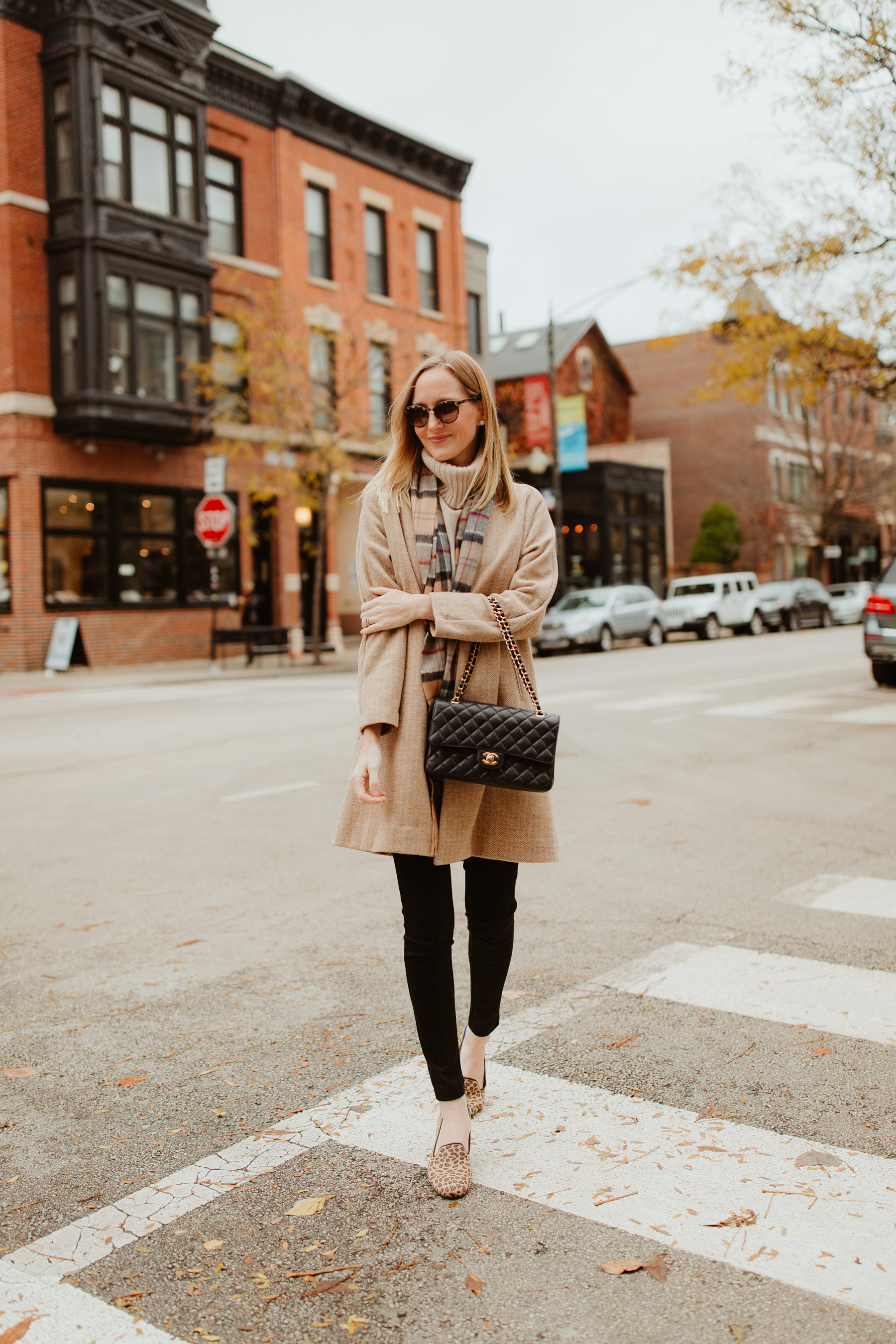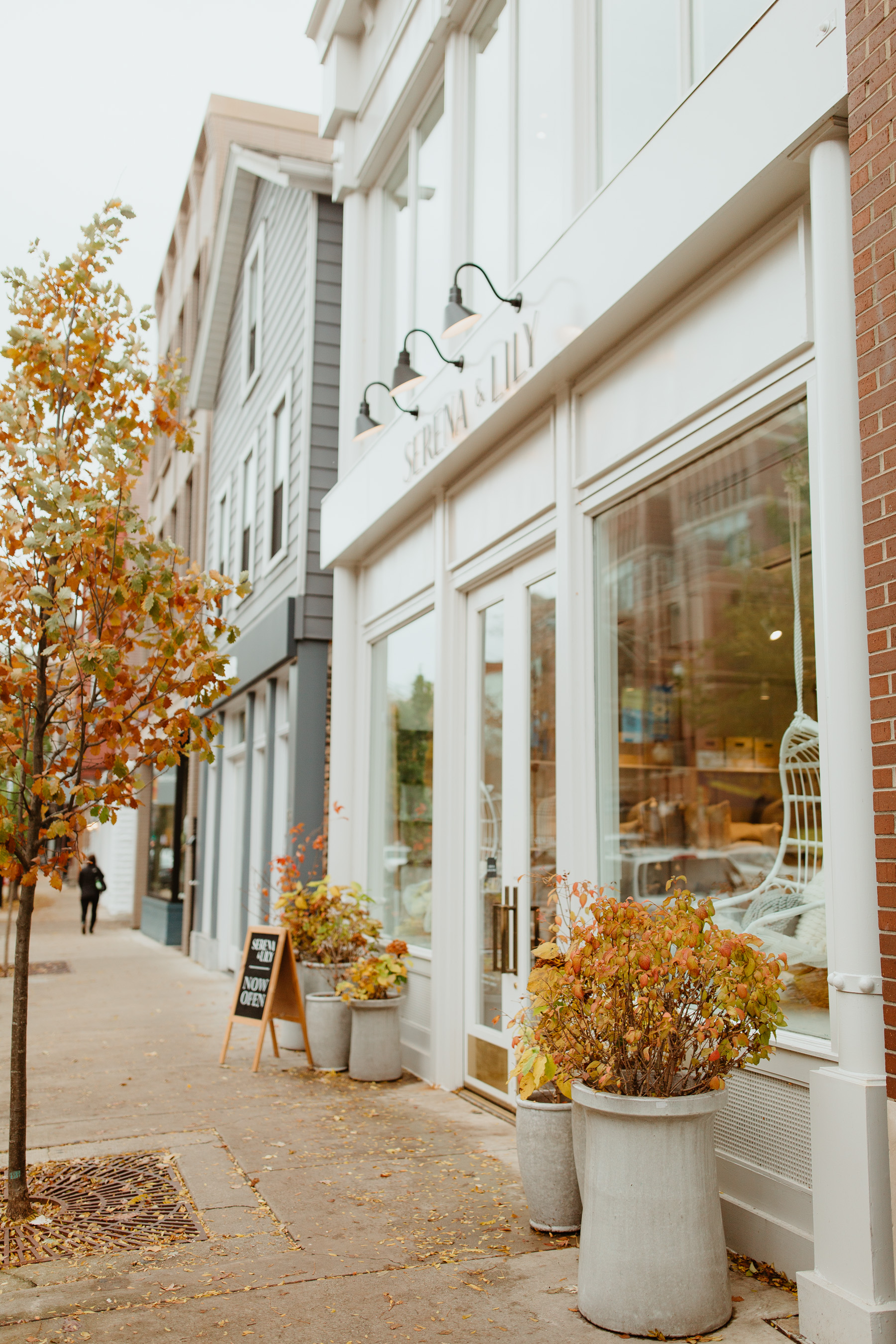 Where to shop
Armitage: Without a doubt, this is the best street to wander up and down. My favorite stores include Art Effect, All She Wrote (so preppy!), Lori's Shoes and McShane's Exchange… but I love how many web-based companies have brick-and-mortar stores on Armitage, too. "Clicks to Bricks!" Some of the most popular ones are Warby Parker, Serena & Lily, Bonobos, Tie Bar and Interior Define.
Halsted: Stores come and go on this street, but there are definitely some good ones, and it intersects Armitage, so you might as well check it out! Club Monaco is an obvious favorite, as are Helen Ficalora, Monica + Andy, Read It & Eat It, and LuLuLemon.
North Avenue: This is far more commercial, and where you'll find chains like J.Crew, Crate & Barrel, Ann Taylor, LOFT, Nordstrom Rack, Pottery Barn, Williams Sonoma, West Elm, Gap and Gap Kids, and Anthropologie–just to name a few.

Rothy's shoes featured in post:  Loafers and Flats. But I (of course) now have my eye on the pointed flats, too!
What are your favorite spots in Lincoln Park? Let me know and I'll add them to the list! This post was sponsored by Rothy's, but all opinions are my own. As always, thank you so, so much for supporting the partnerships that keep Kelly in the City up and running!