Herringbone Wool Trench (On sale! Also available via RL, and I'm obsessed with this cocoon-style version. You can find the solid camel-colored wool trench via Nordstrom and Bloomingdale's.) / Similar Cashmere Turtleneck (Love this one, too.) / Seamed Ponte Leggings (And here's the super affordable version, which comes in tons of different patterns and colors.) / Red Pumps (On sale! More affordable options here and here.) / Coach Court Bag (Discontinued, but you can still find them on eBay and Etsy. Just bring it to a leather repair shop and have them refinish it for you.)
One of my goals this year as a Chicago-based blogger is to feature more realistic outfits for the cold weather. Lots of outerwear, sweaters, thick pants, and warm accessories. Fewer heels, too; I got away with them yesterday when these photos were taken only because it wasn't too cold and we were driving around the city all day running errands. ;)
Which brings me to this herringbone wool trench coat. I received so many messages about it yesterday after posting this Instagram that I thought I'd quickly put up this blog post! (Btw: you can also find it direct from Ralph Lauren, and I really love its cocoon-style sister.)
Anyway, I adore the herringbone coat. The reason I went for it is because I have the solid-colored camel wool trench (also at Bloomie's), and it's probably my most-worn piece of fall outerwear. I'm always cold, and really can't get away with wearing a true trench this time of year. (This one is pretty awesome, though. It has a quilted liner, and I wear it a LOT during the spring. It would be perfect for someone less vampire-ish or who lives in a warmer climate.) But Ralph Lauren's wool trenches work for me. They provide the look I'm going for and the warmth I need.
And aren't the gold buttons down the front and on the cuffs absolutely beautiful? It's certainly a timeless coat; one that I know I'll have for years to come. The length is great, too. Far enough above the knee so I'll be able to wear riding or OTK boots with it, and long enough to still look polished.
In terms of fit, I would go down at least one size, as it runs very big. (Mine is still roomy after doing so, but the belt cinches everything in, and I think the extra room will be nice for chunkier sweaters in a month or two!)
The best part? The coat's on sale today.

If you're looking for similar coats, check out my recommendations above, most of which are from J.Crew. J.Crew is actually kicking off its Friends & Family Sale today, so be sure to hit that up if you're in need of some seasonal staples! Take 30 percent off your purchase with code "FRIENDS" and 35 percent off with code "FAMILY." (For Rewards members.)
Over and out, Friends! I have a jam-packed day shooting and compiling a bunch of blog + freelance projects, and it's past midnight as I'm writing this. Wish me luck. ;)
(And more luck to Katie. Love you, Friend!)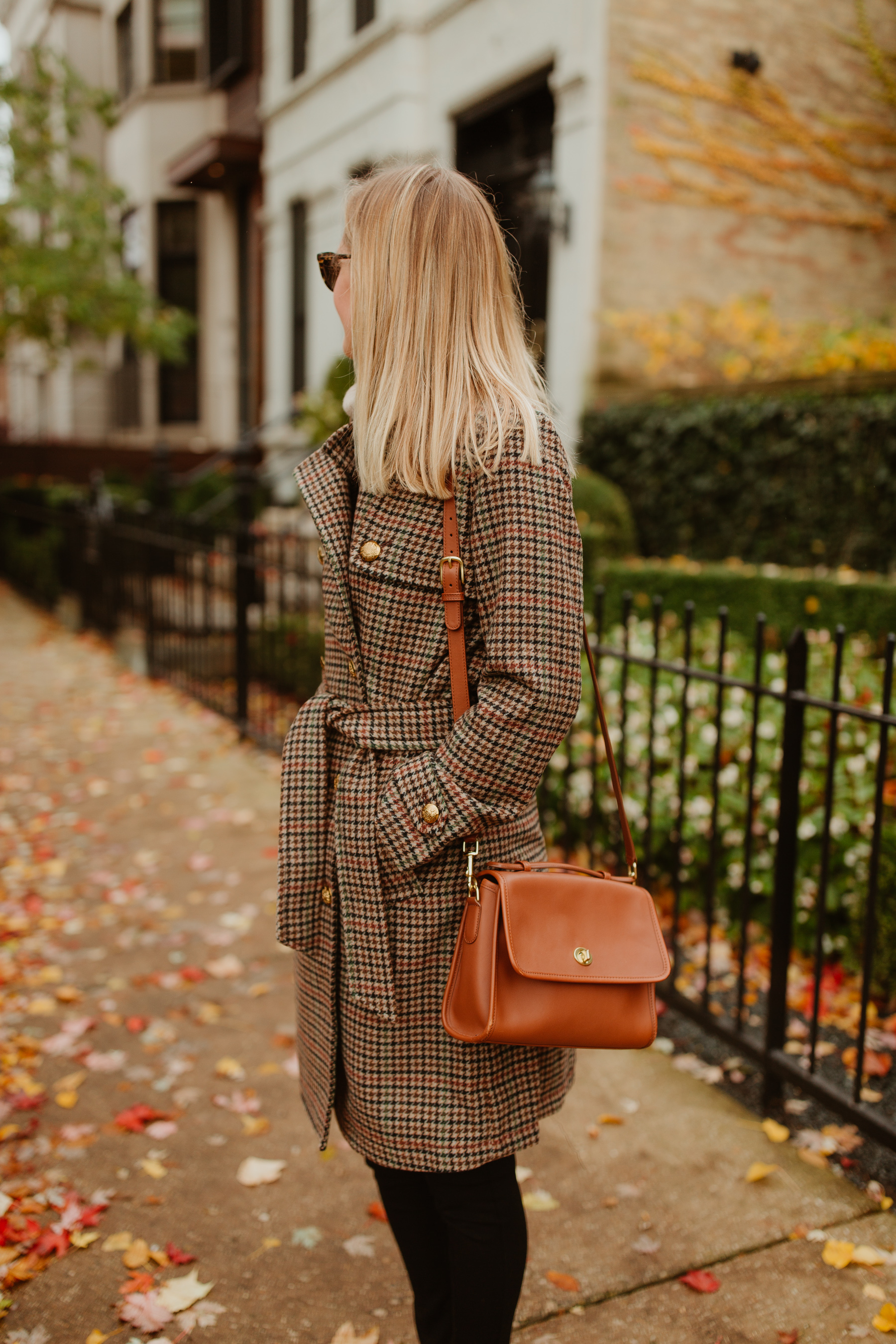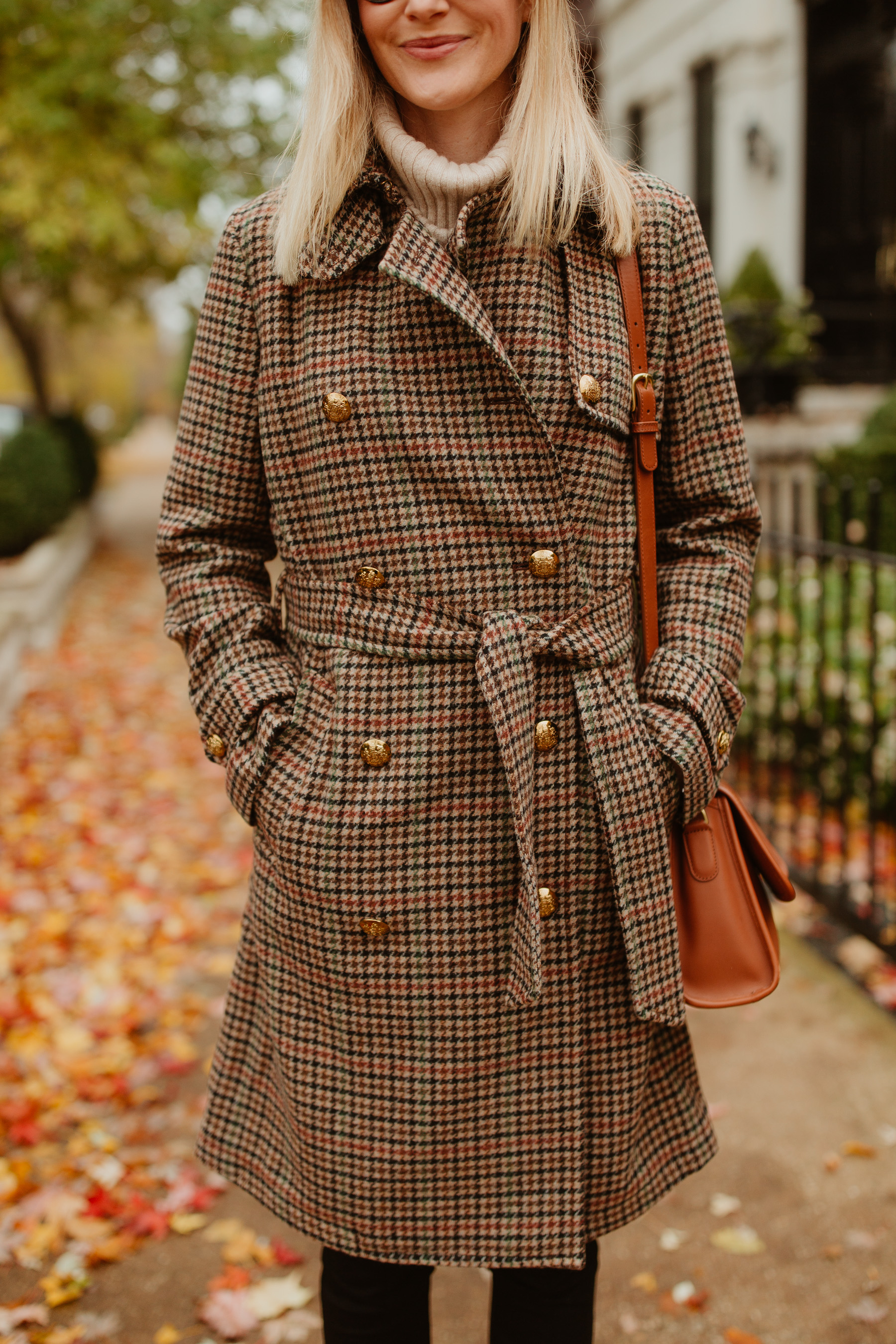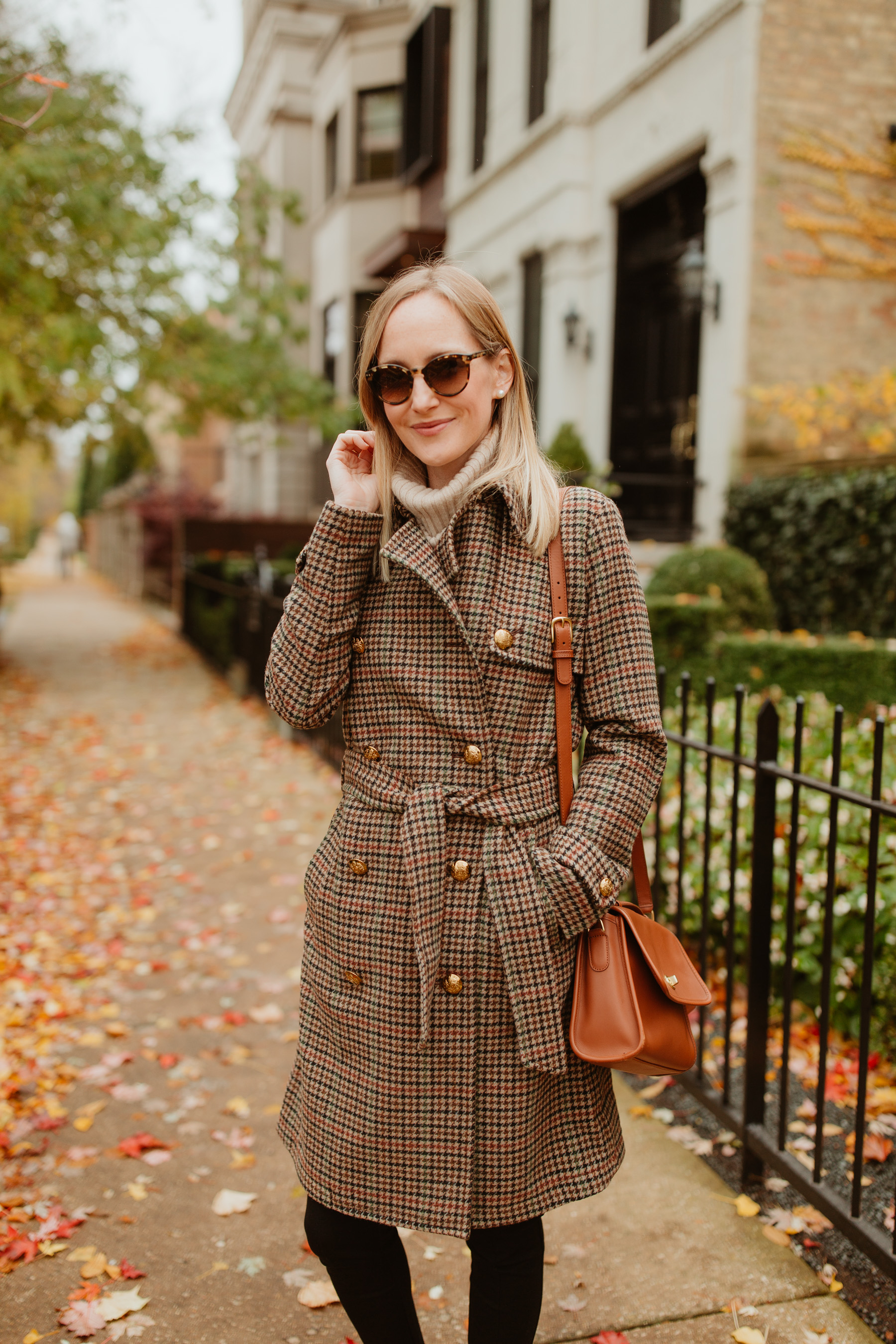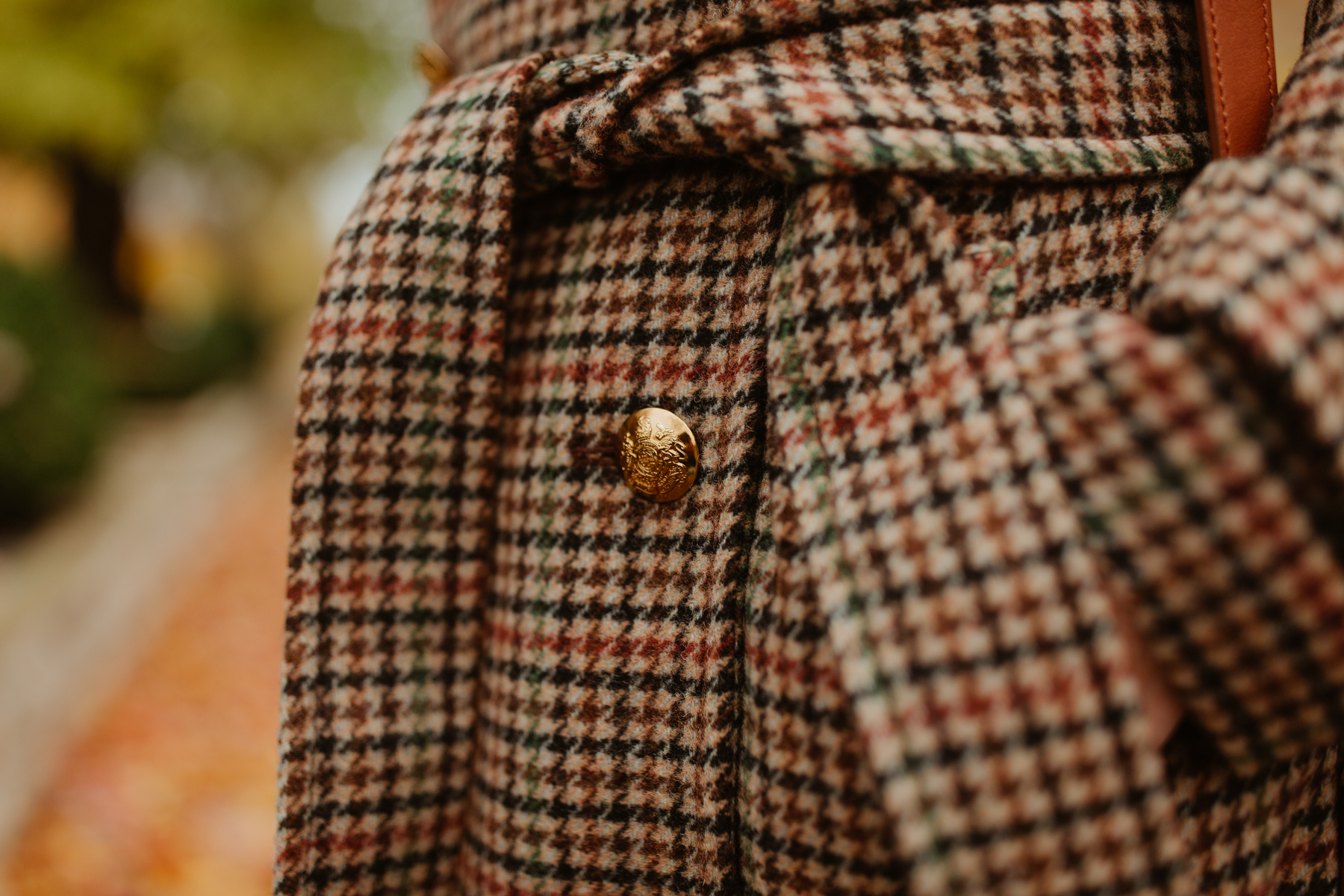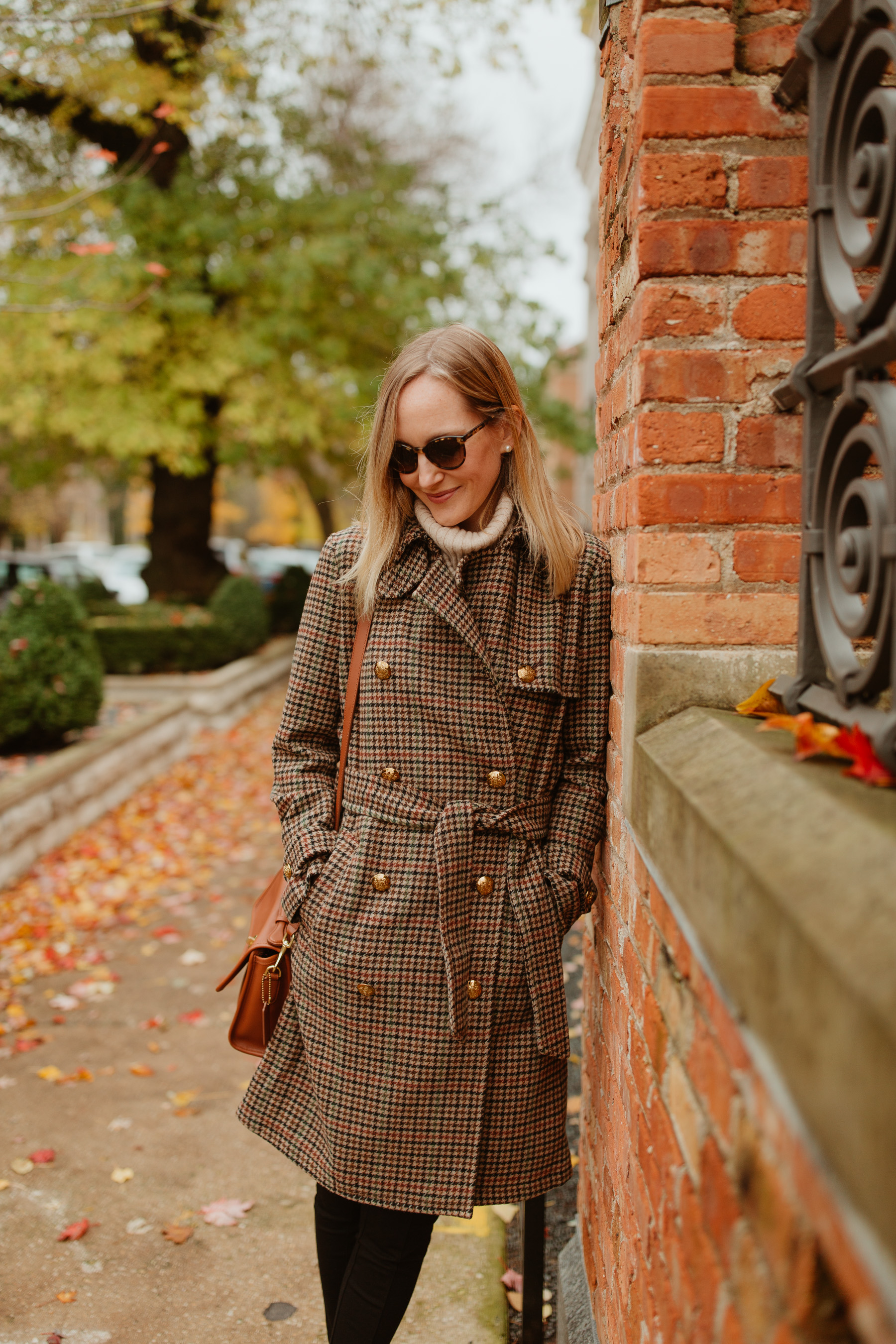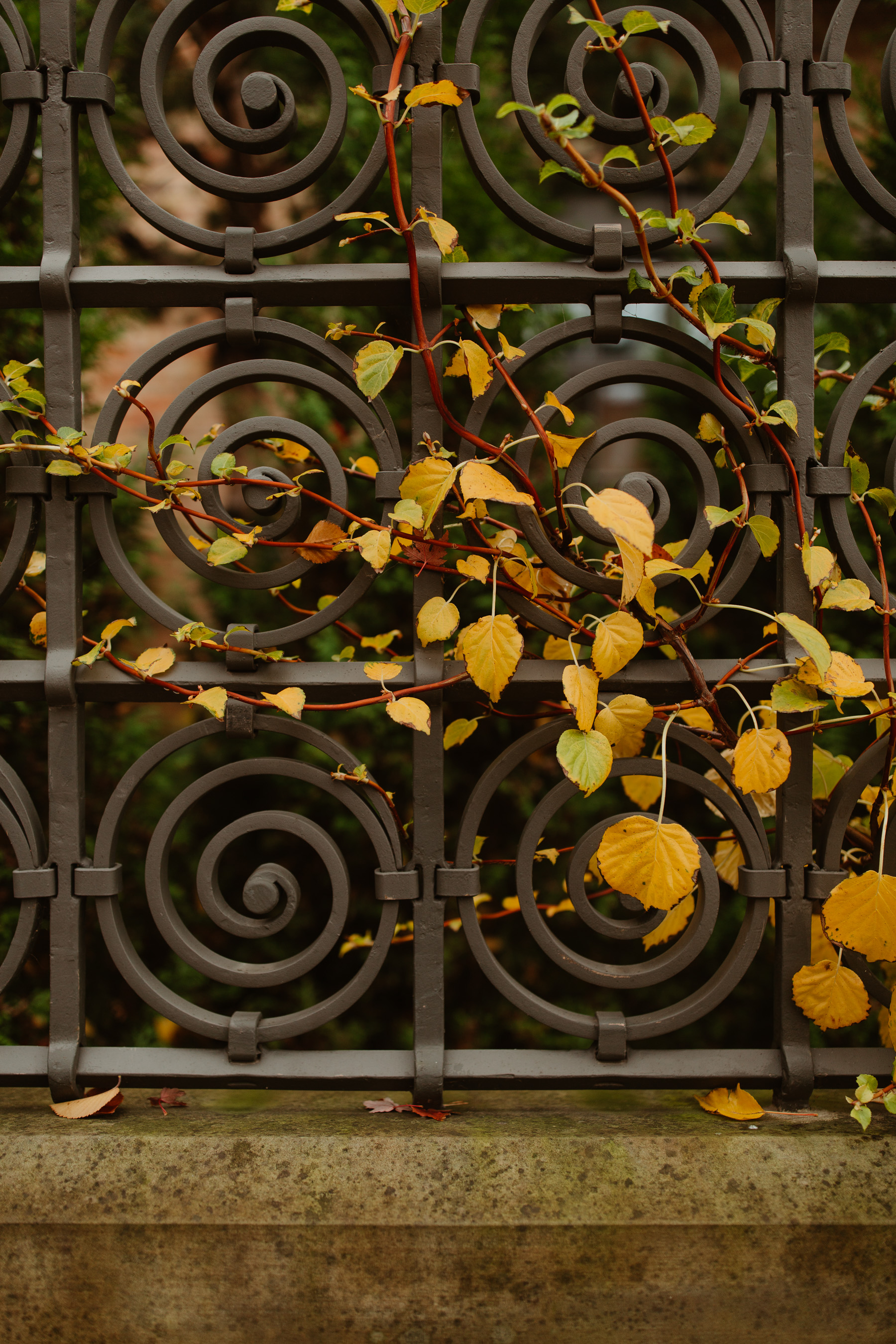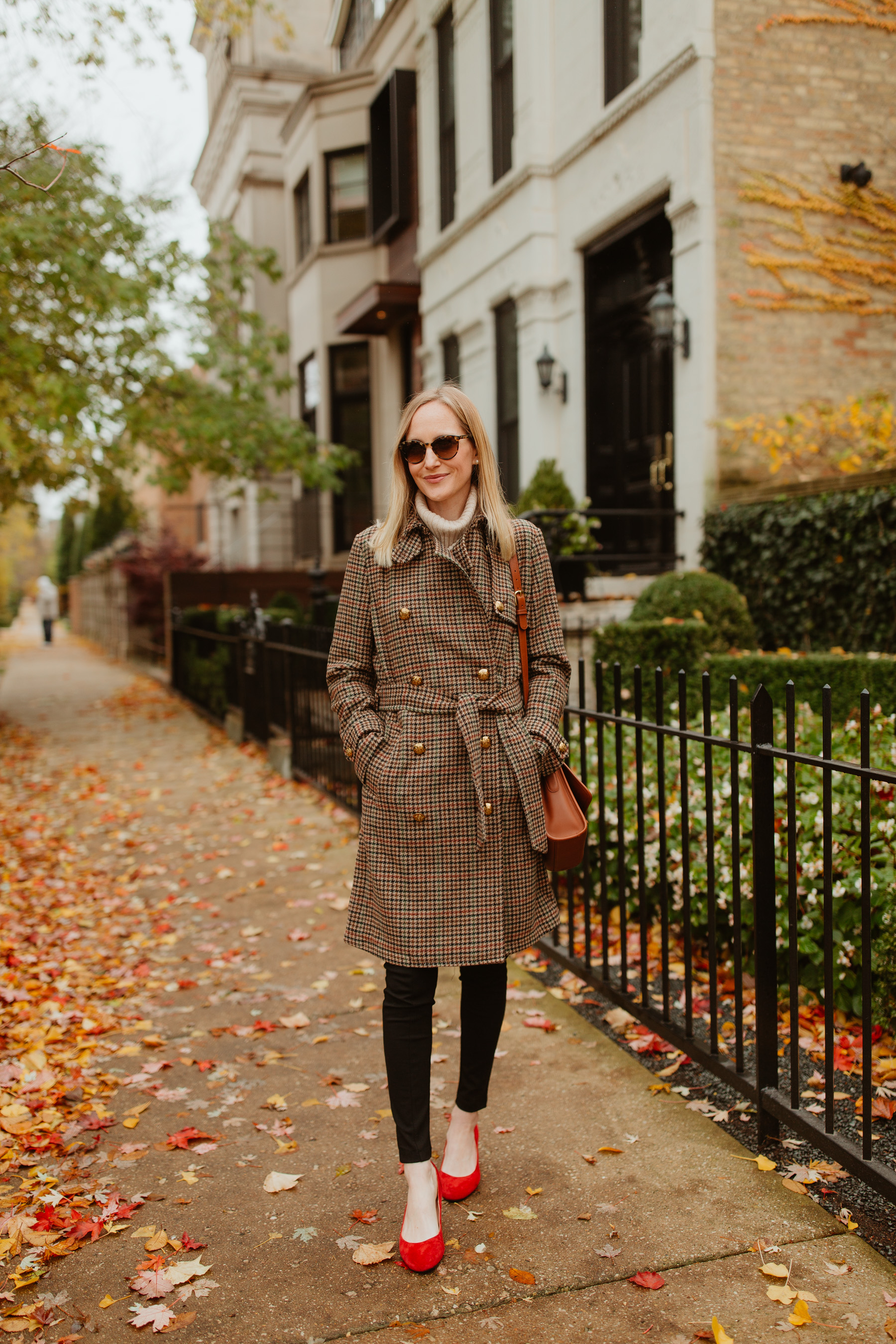 Shop the post:
Herringbone Wool Trench Coat (On sale! Also available via RL, and I'm obsessed with this cocoon-style version. You can find the solid camel-colored wool trench via Nordstrom and Bloomingdale's.) / Similar Cashmere Turtleneck (Love this one, too.) / Seamed Ponte Leggings (And here's the super affordable version, which comes in tons of different patterns and colors.) / Red Pumps (On sale! More affordable options here and here.) / Coach Court Bag (Discontinued, but you can still find them on eBay and Etsy. Just bring it to a leather repair shop and have them refinish it for you.)