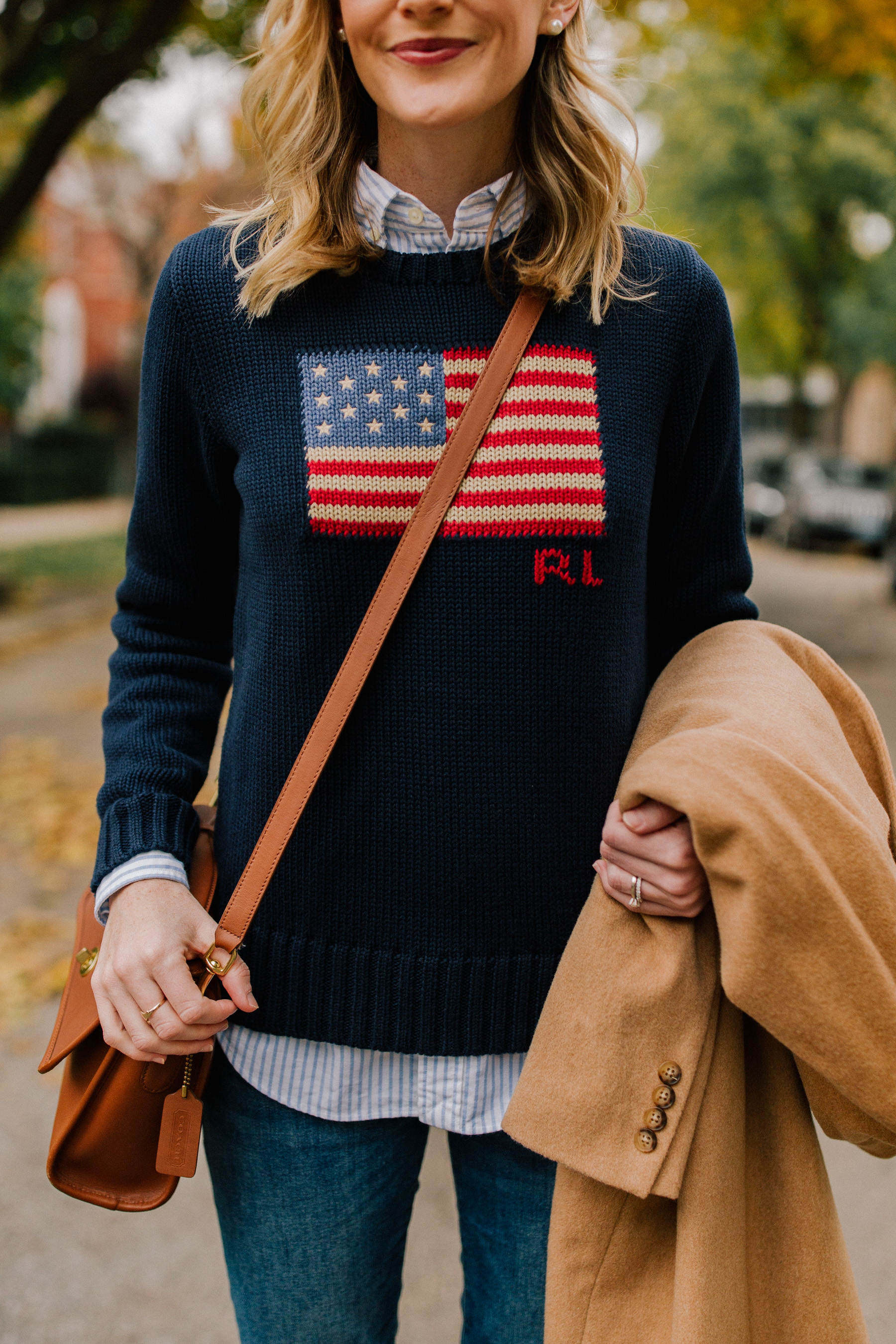 On Kelly: Ralph Lauren American Flag Sweater (This is also a favorite!), Camel Coat (Love this one, too), Striped Button Down, White Teddy Bear Sweater (This one is great as well.) / On Emma: Equestrian Leggings, Plaid Top, Red Teddy Bear Sweater / On Mitch: Duffle Coat (Sold out online, but he also has this iconic navy quilted jacket, and wears it constantly!), Navy Teddy Bear Sweater all c/o
Please excuse me while I proceed to share 20+ photos of my family. 😂
But man. Yesterday, when we took these photos, everything was perfect. Temperatures were in the low 60s, Emma was having the time of her life, and the fall colors were in full effect. This is why I love fall in Chicago so much. And I'm praying that we have a repeat of today for Halloween, since we'll be trick-or-treating. (Last year was absolutely frigid, and everyone had to wear parkas over their costumes, haha.)
Do you remember this post and this post that I did with Polo Ralph Lauren over the summer? I can't tell you how excited I am to be partnering with the brand again–this time to celebrate its 50th anniversary. I spoke about this in my first post, but working with Polo had been a big blogging goal of mine for the longest time… and I'm just as excited to be collaborating now as I was when I first did back in June! Eeeeeeee. (This is obviously why I took so many photos. 🙈 #cantstopwontstop, but yeah, I'm sorry.)
Because of the 50th anniversary, the Larkins chose a ton of classic Polo pieces to feature in this post. Also, the classics have always been our favorites. They were in style 50 years ago, they're in style now, and no doubt they'll be in style in 50 additional years. I feel like all I do these days is talk about the importance of investing in timeless pieces, but if you're looking to create a closet that you truly love, that's where it's at. ;) Because a closet full of timeless stuff rarely needs much updating. Simply mix and match and re-style! (I have another post about this coming up soon. Stay tuned.)
As for what I'm wearing, the flag sweater is, by far, my favorite. I've had the white version for years, but have been pining for the navy one for a while now. I think the best part about it is that it can be worn year-round: on the beach at night during the summer, on its own during the fall, under coats during the winter, and paired with cute raincoats during the spring. Sizing tip: Go up at least one size. I'm wearing a size medium here and it's perfect.
I also adore the classic camel coat (and its budget-friendly lookalike). I know. I know. I have a camel outerwear problem. This one is actually going straight to my mom, since I have another camel coat from Ralph Lauren that I also love. And I know it's going to look fabulous on her. It's something you'll have forever, and that can be dressed both up or down. Oh, and it's SO soft. Sizing: Runs large; go down one size.
Lastly, the teddy bear sweater. I've loved the Polo bear and all his adorable outfits since I was a kid, and growing up, I remember him being on our sheets, towels and socks. Every time I see him, he brings me back. :) Which is why, I suppose, all three of us went with bear sweaters. (I'm sporting a white one, Mitch is in a navy one, and Emma's in a red one–perfect for the holidays! I also have this navy linen-blend one, which is another classic and is super flattering.) Sizing: the women's sweater runs big. Go down one size. Men's and girls' sweaters are TTS. 
Scroll down to see some of my other faves from Polo. And be on the lookout today on Instagram; I'll be sharing my trip to the flagship store, located on the Upper East Side in New York. The 50th anniversary celebratory installation is insane, and you must stop in if you live nearby!
xx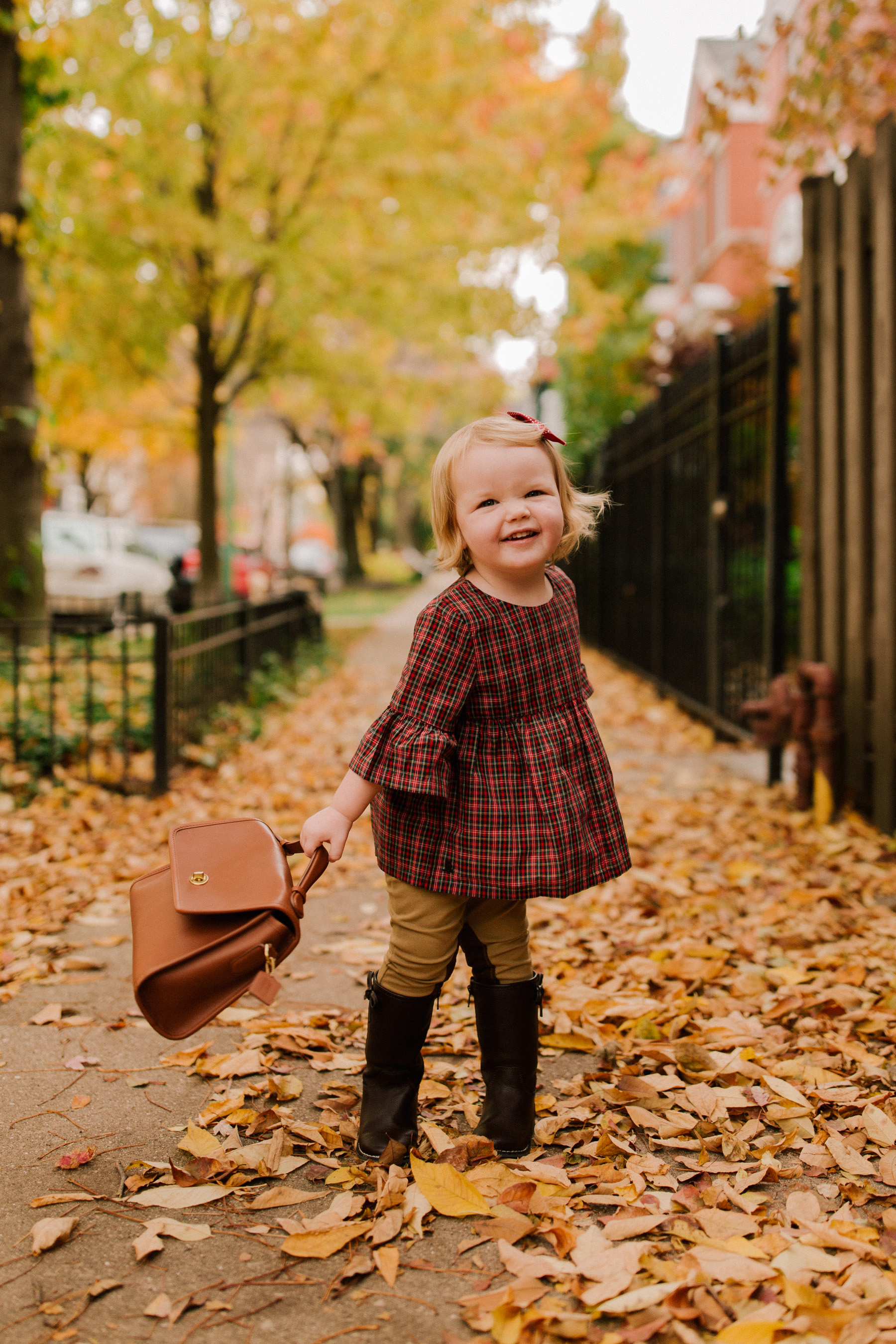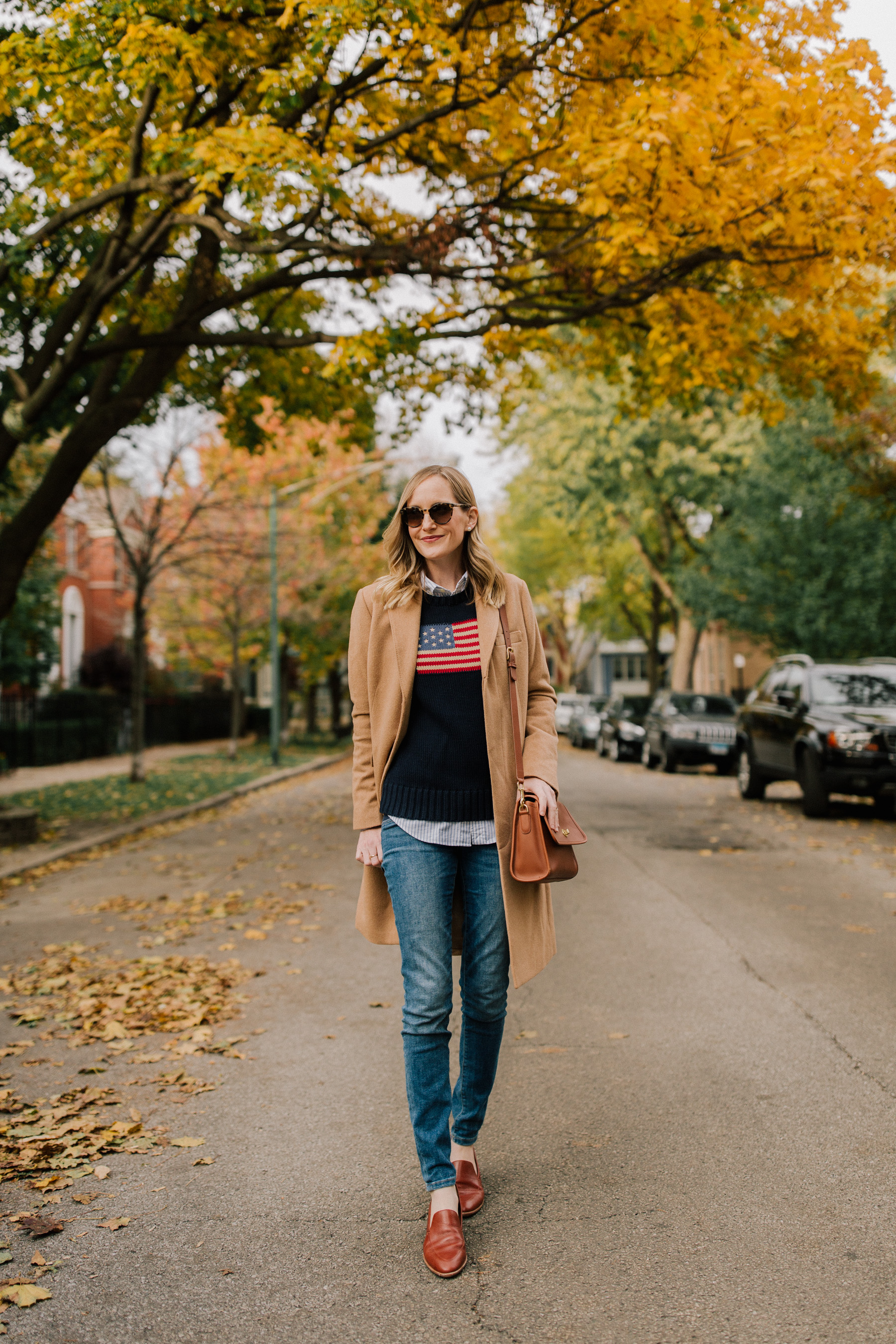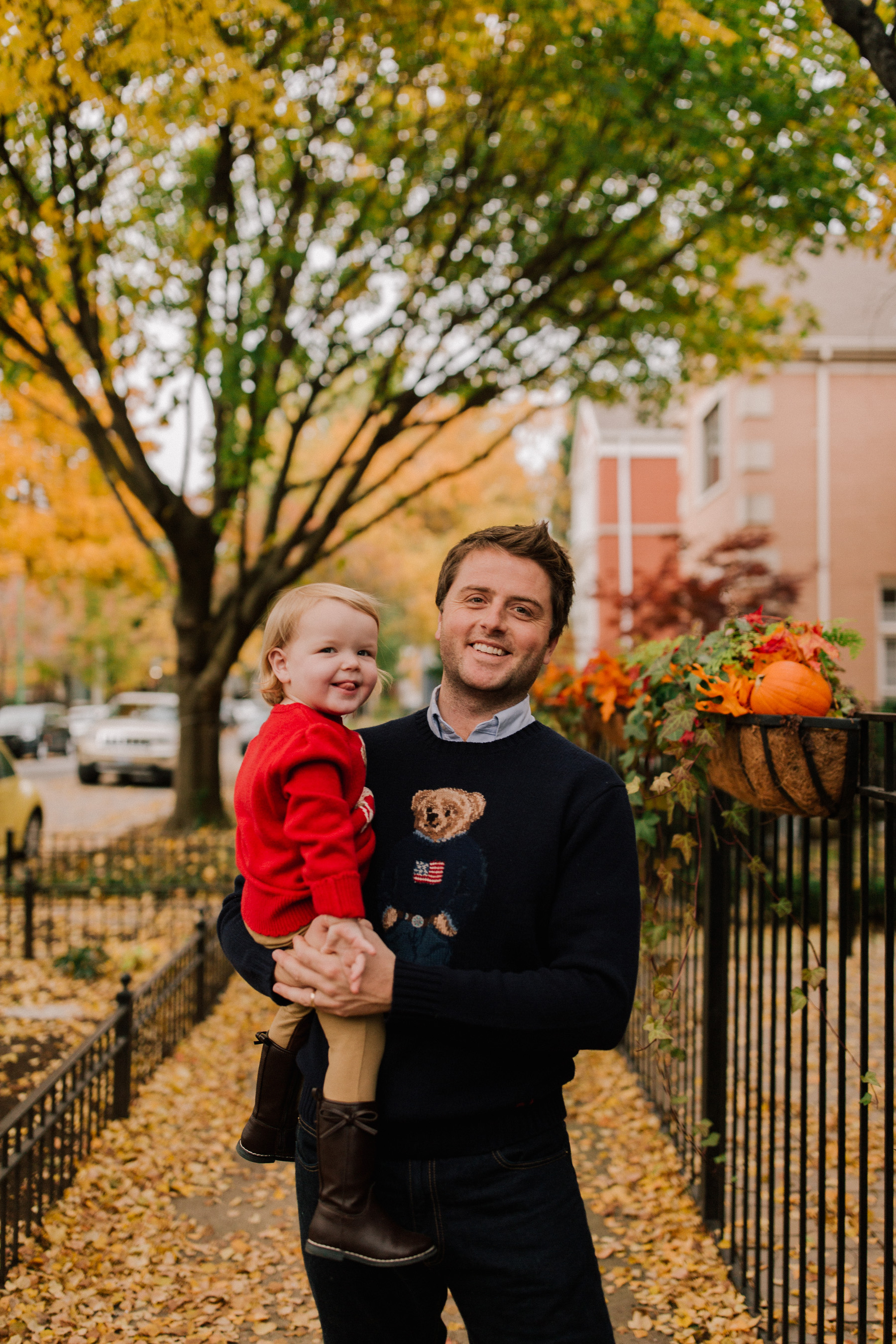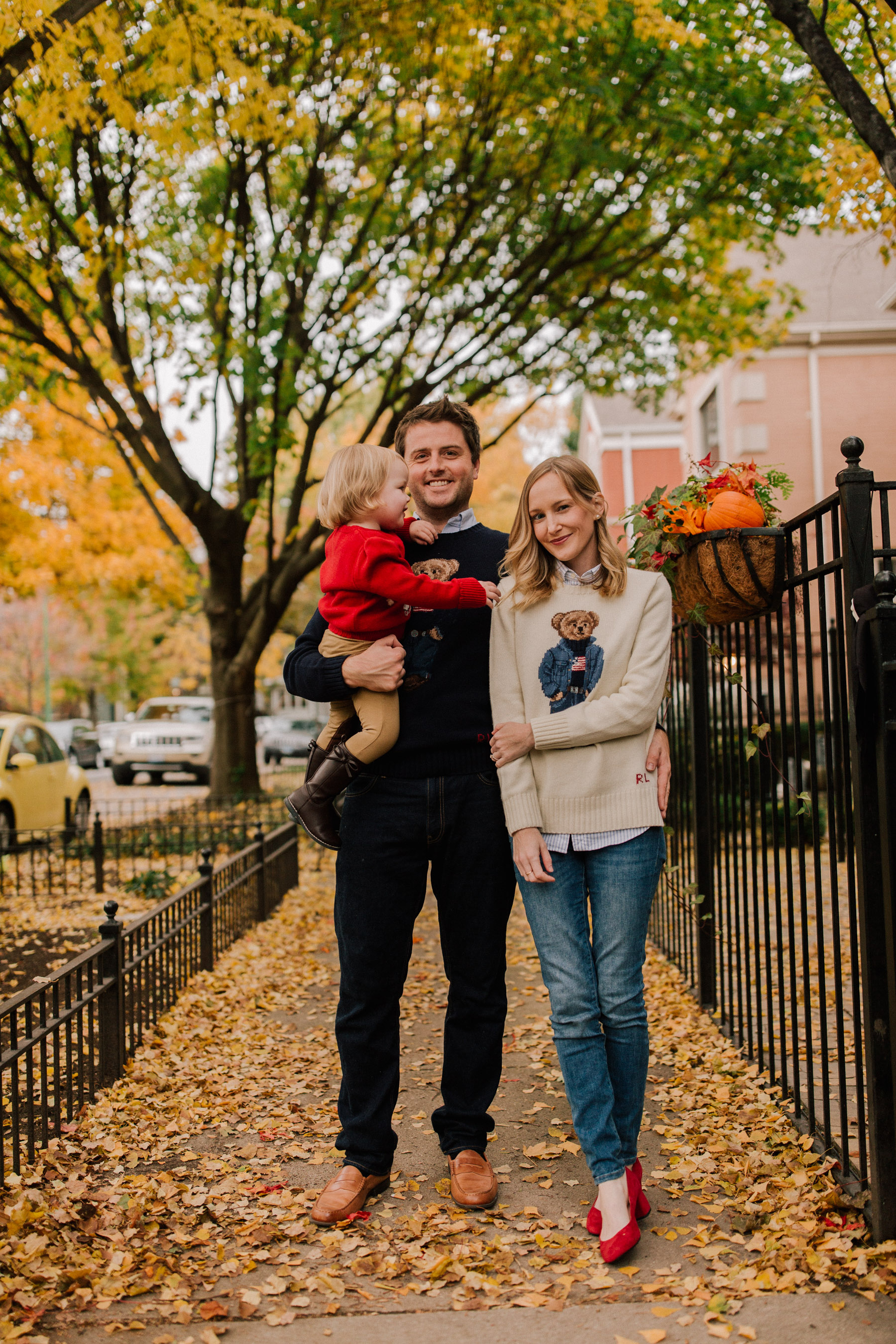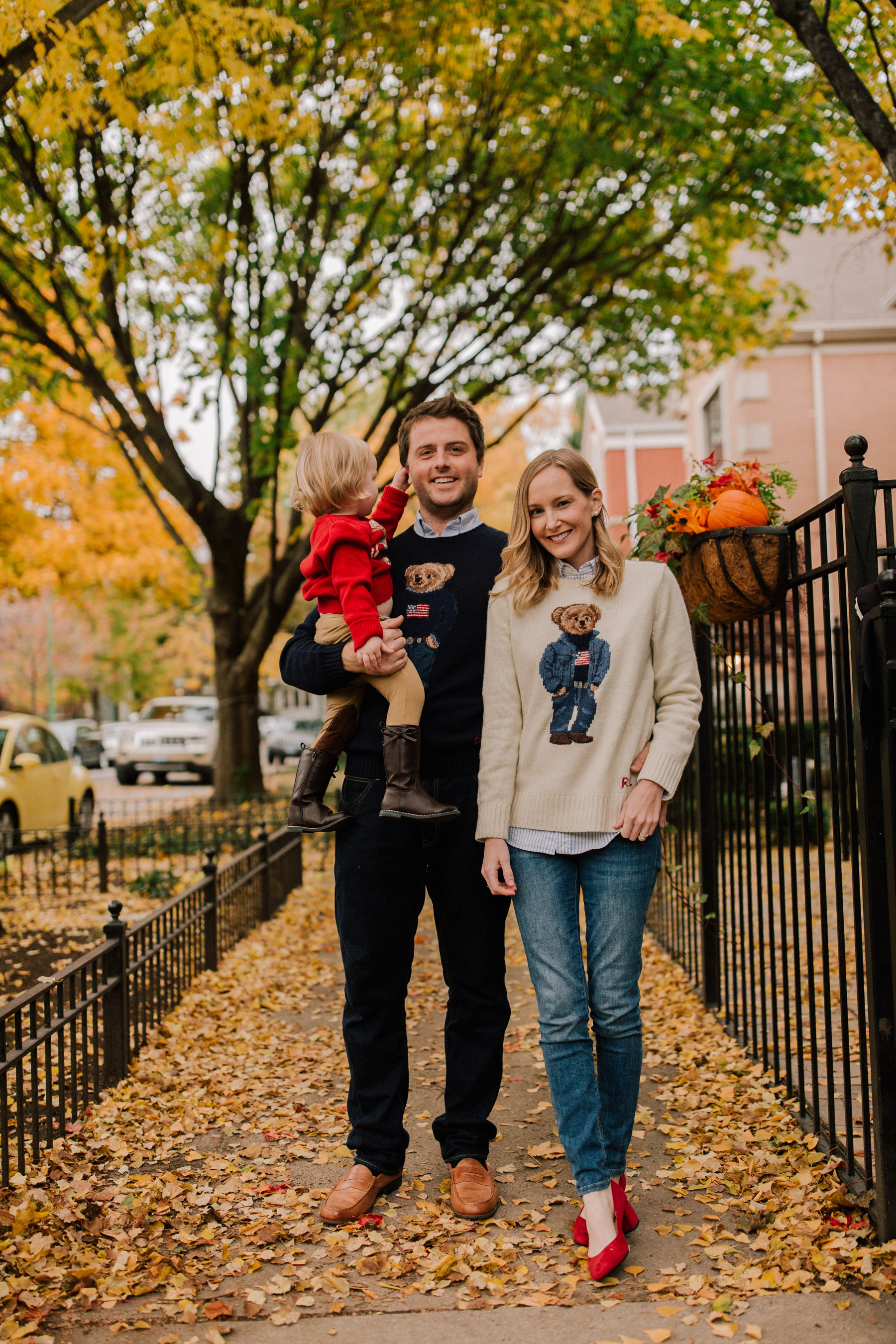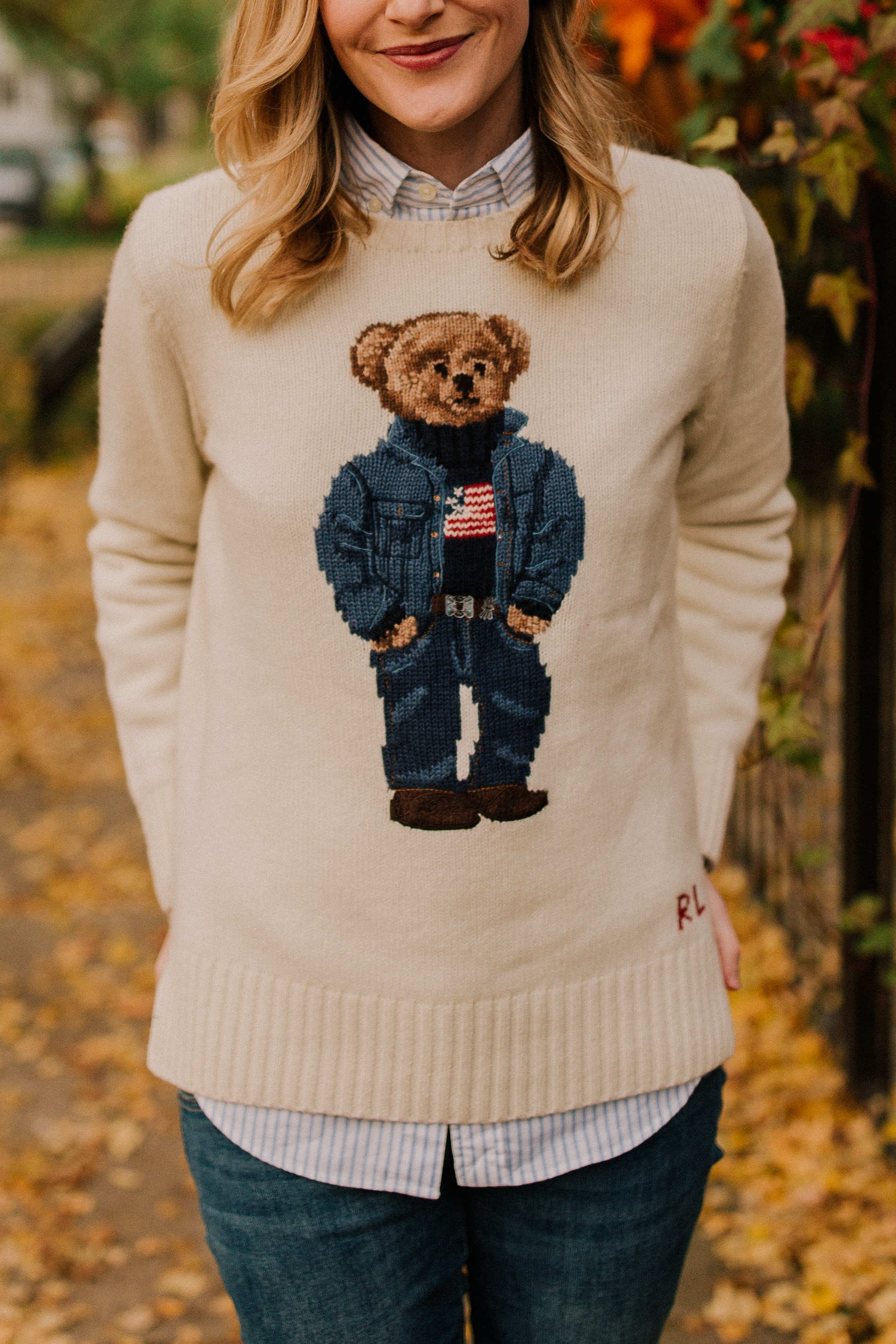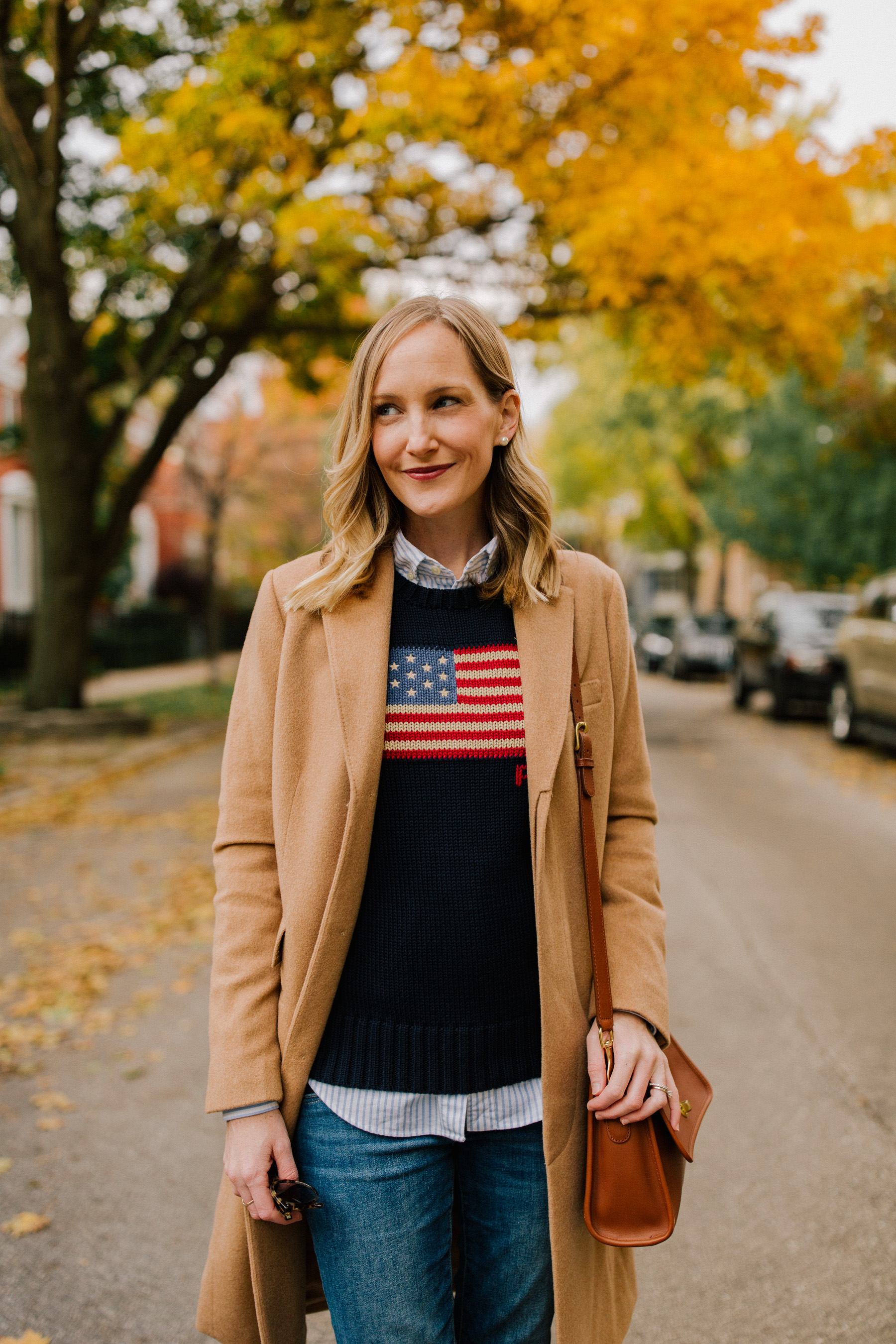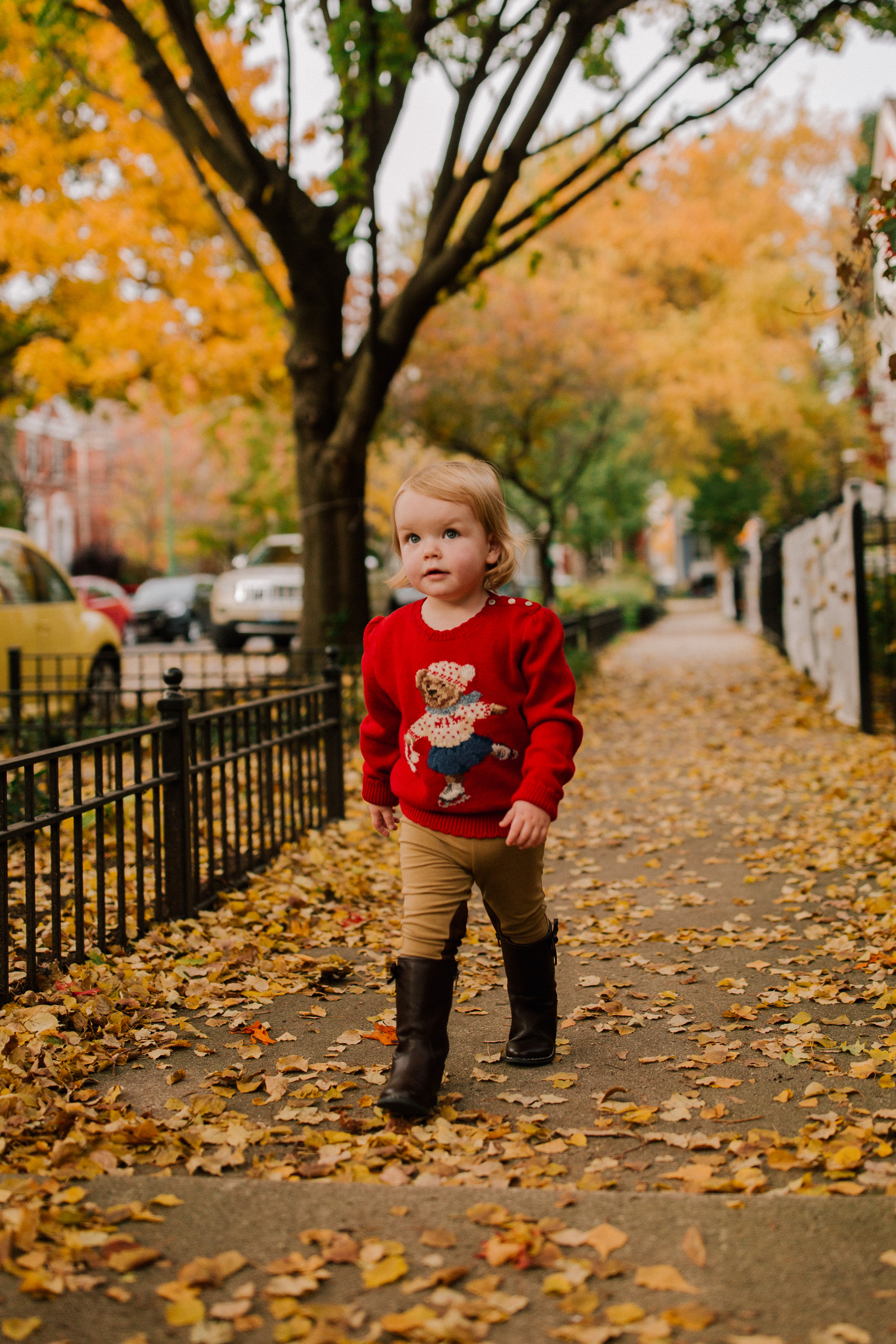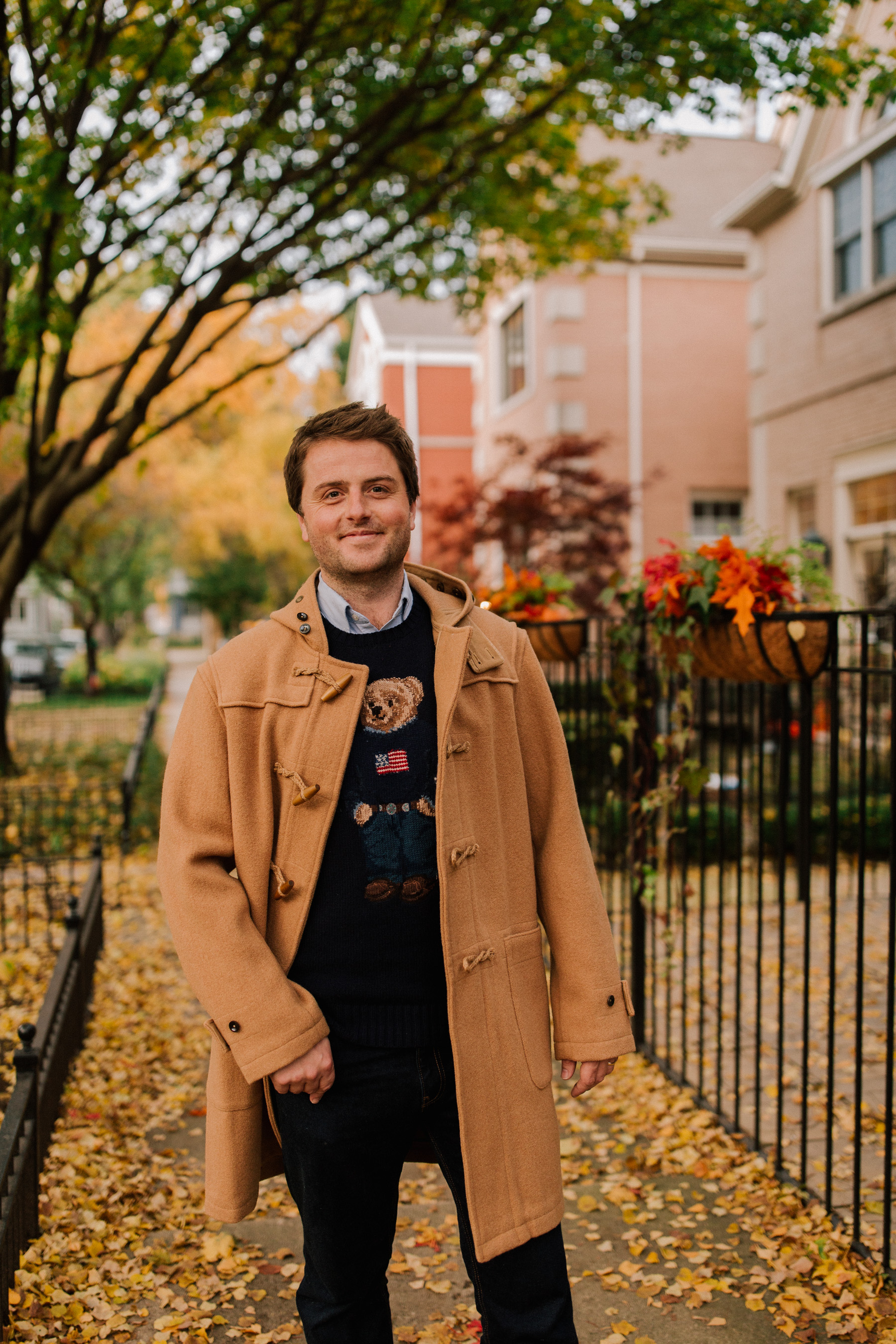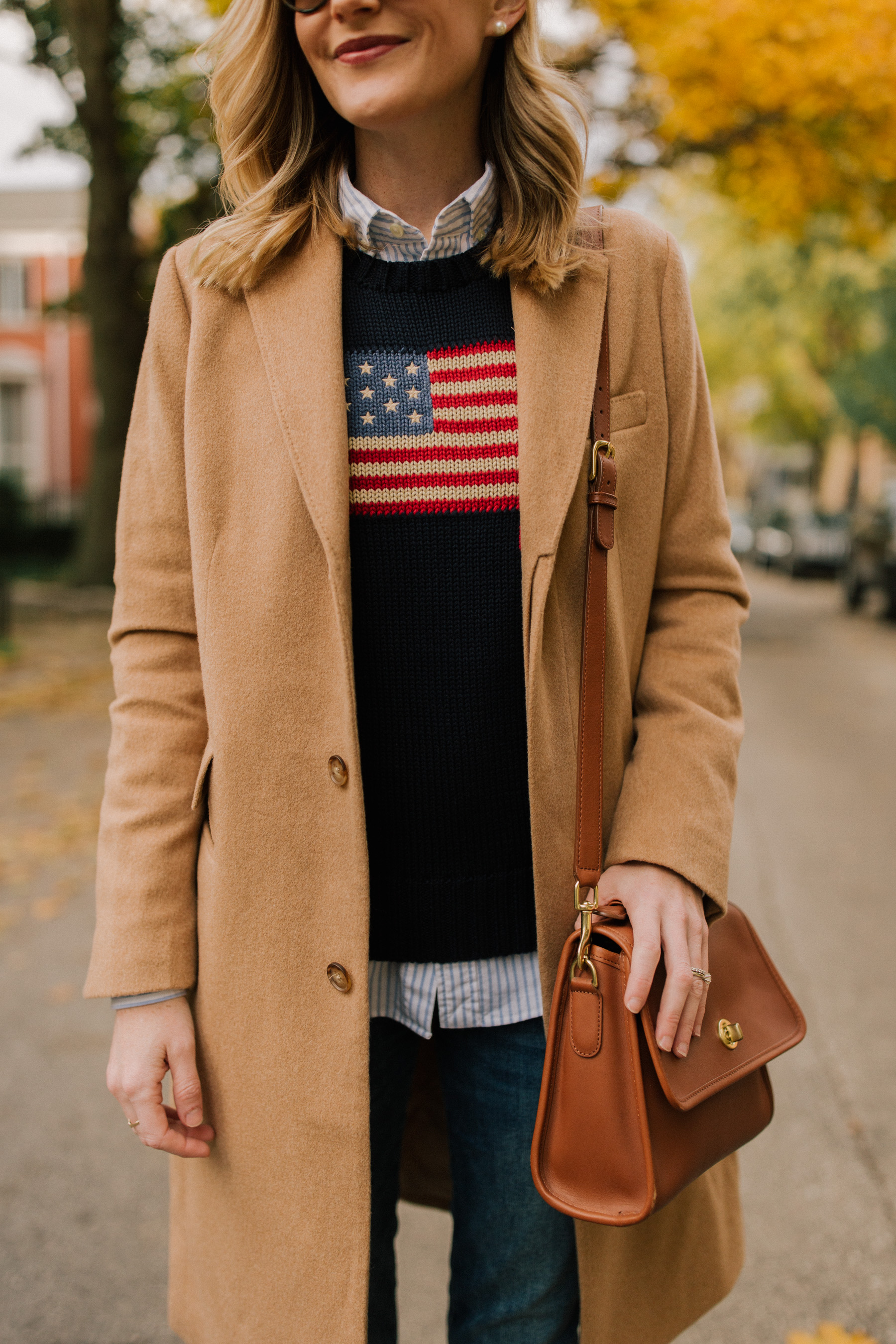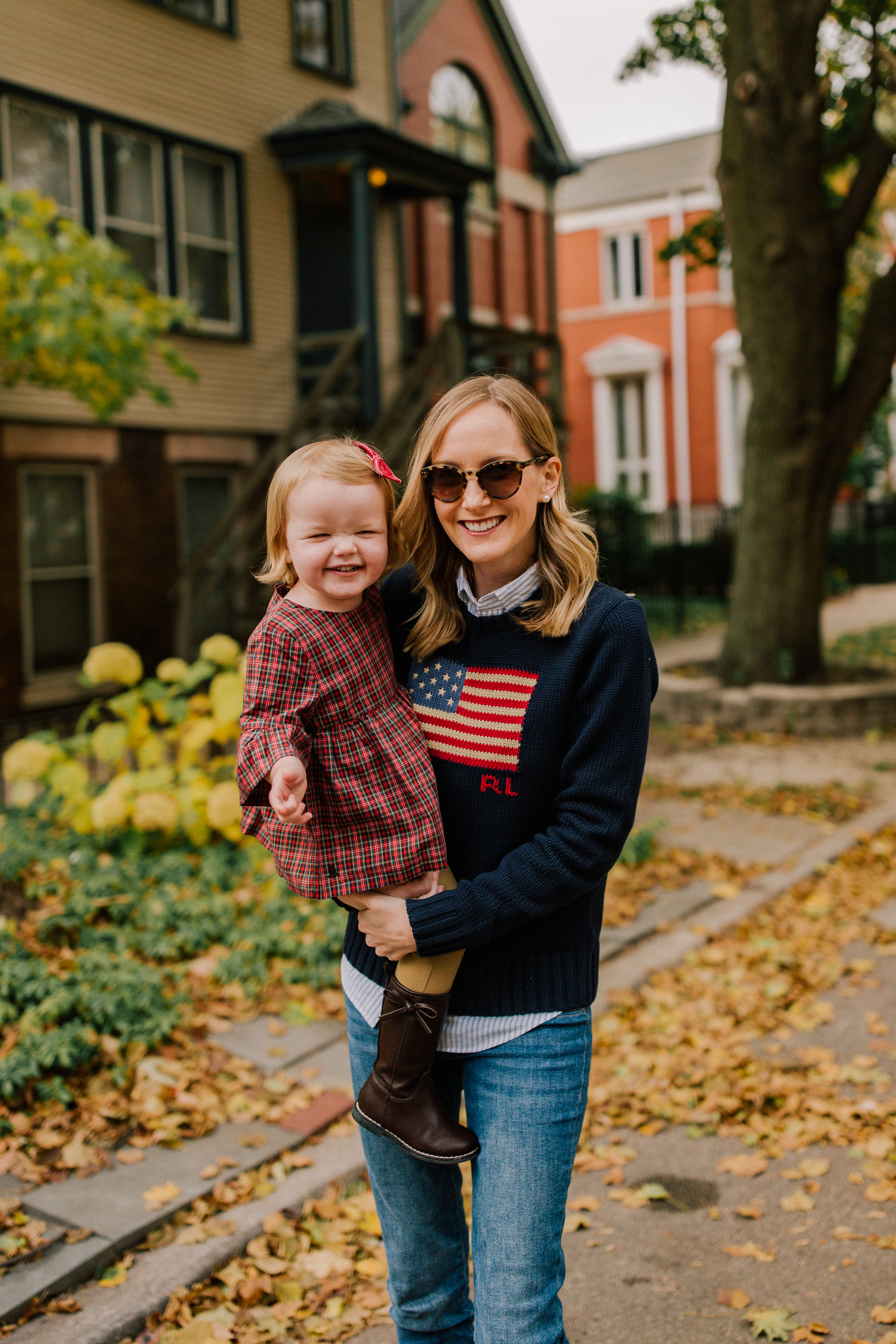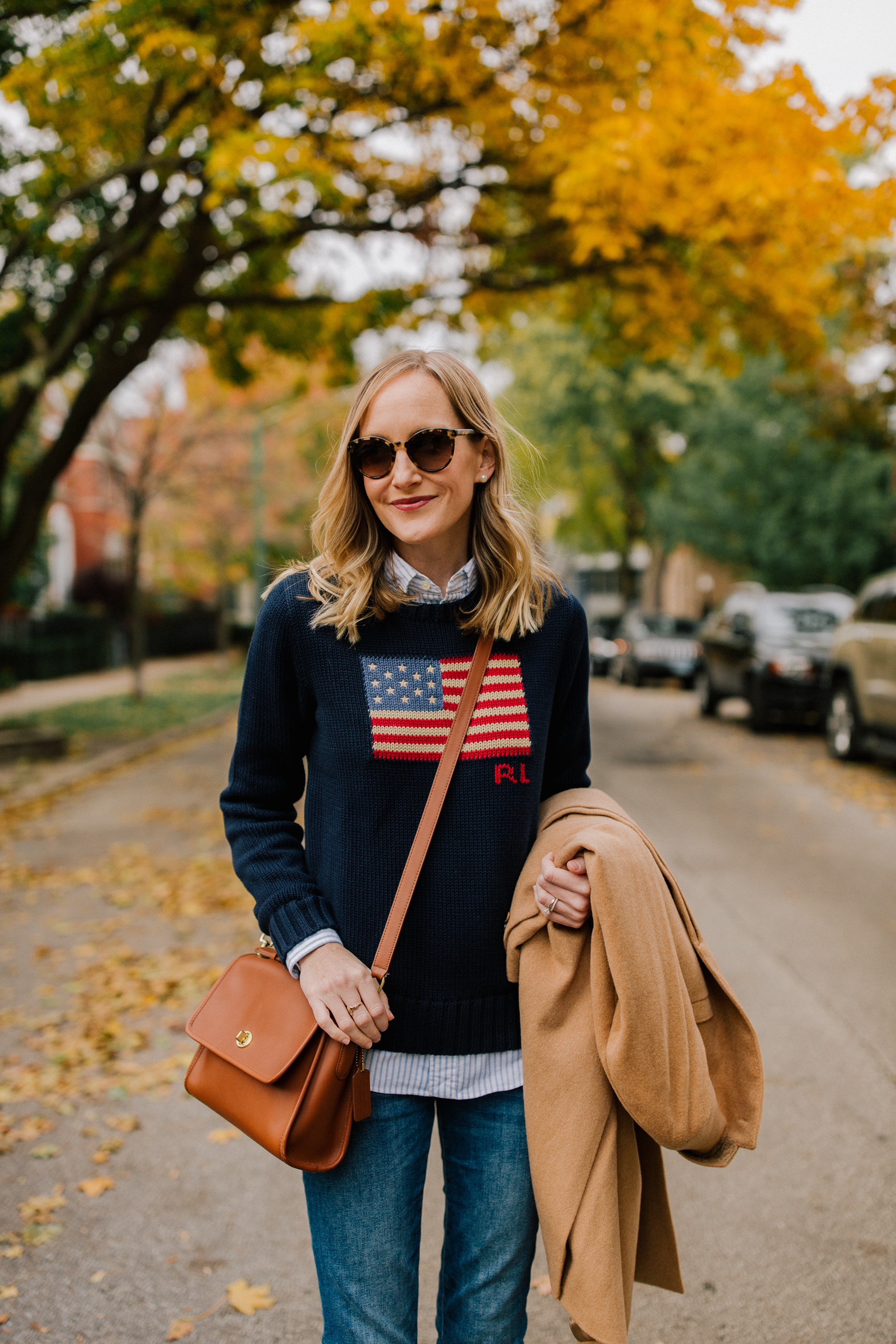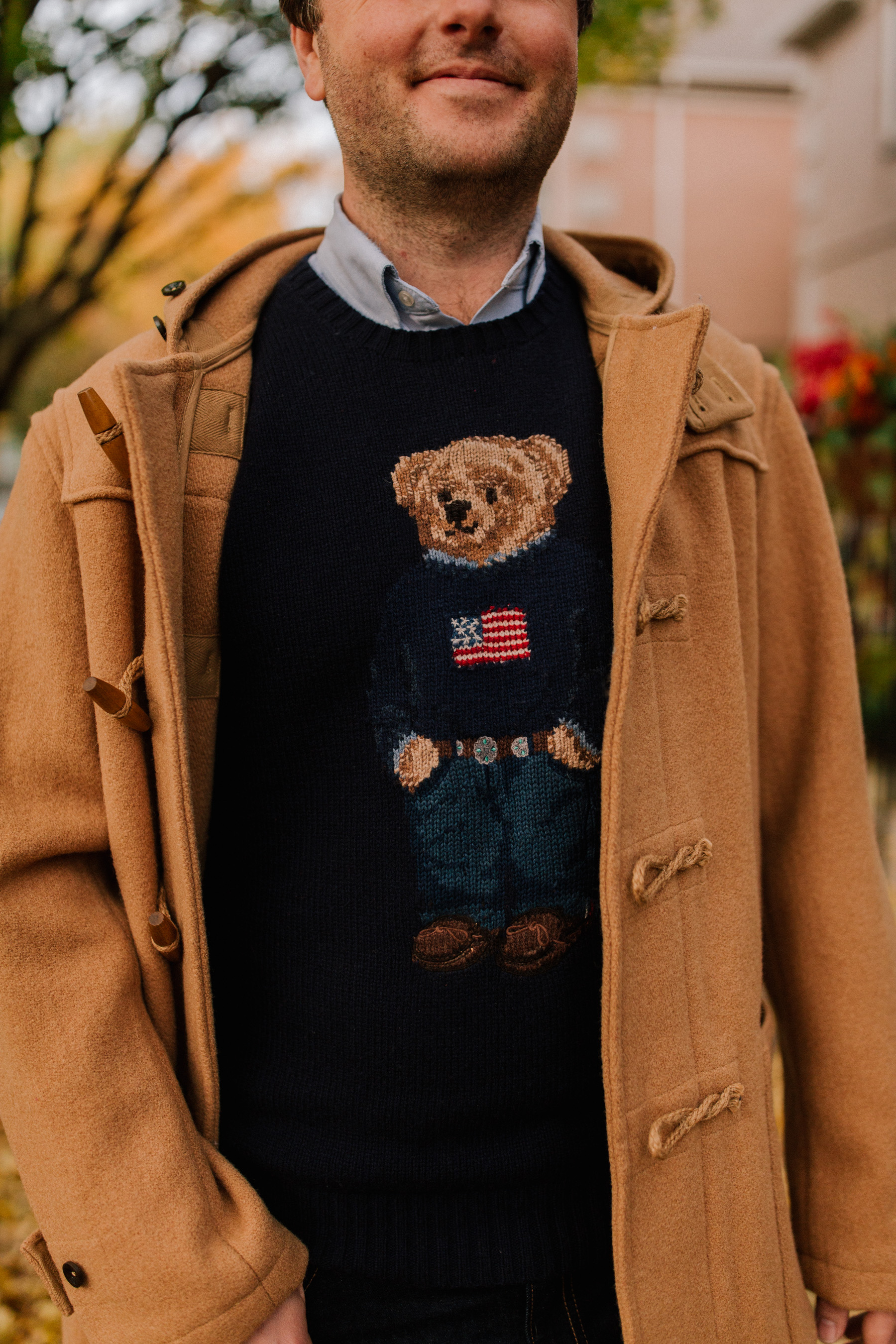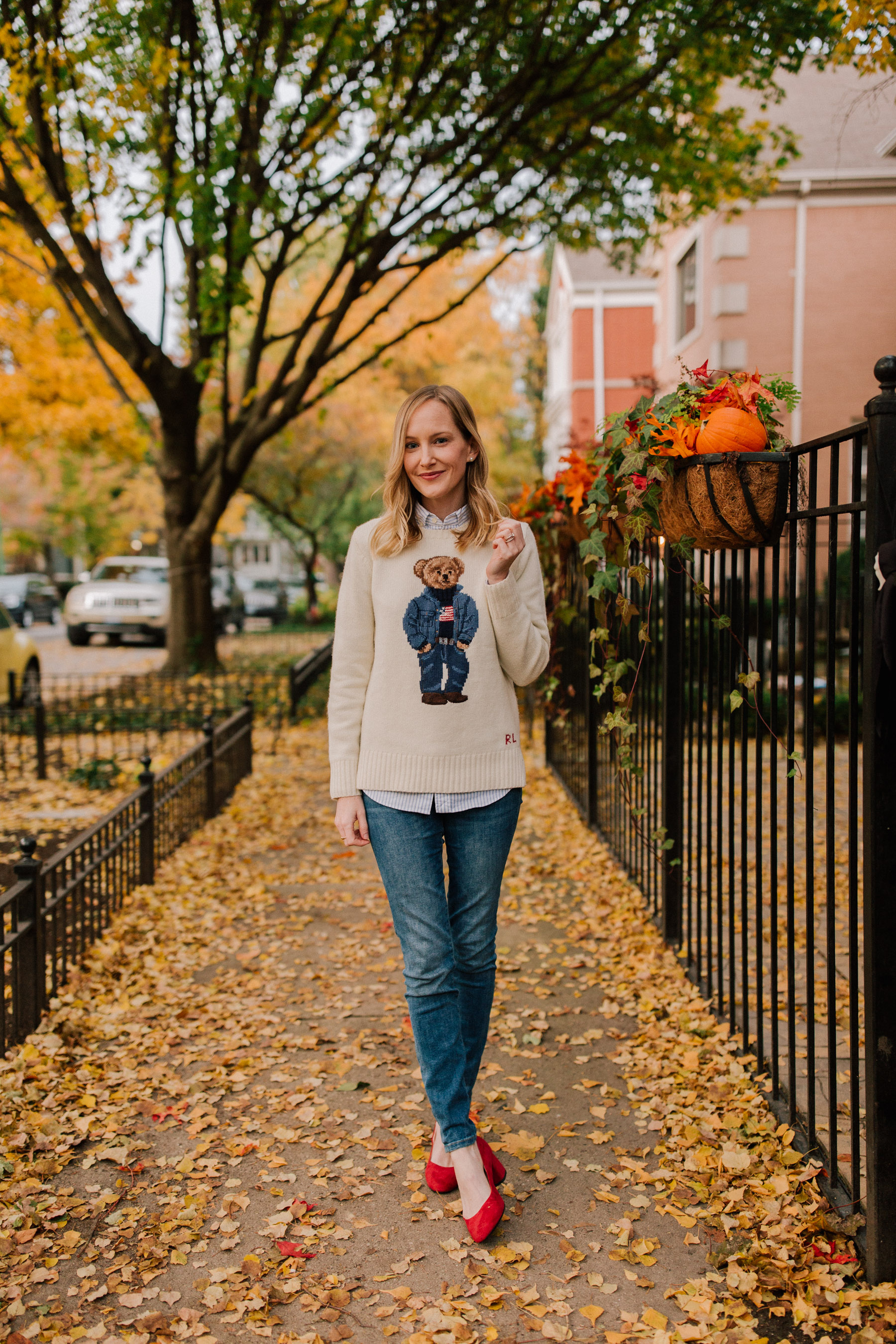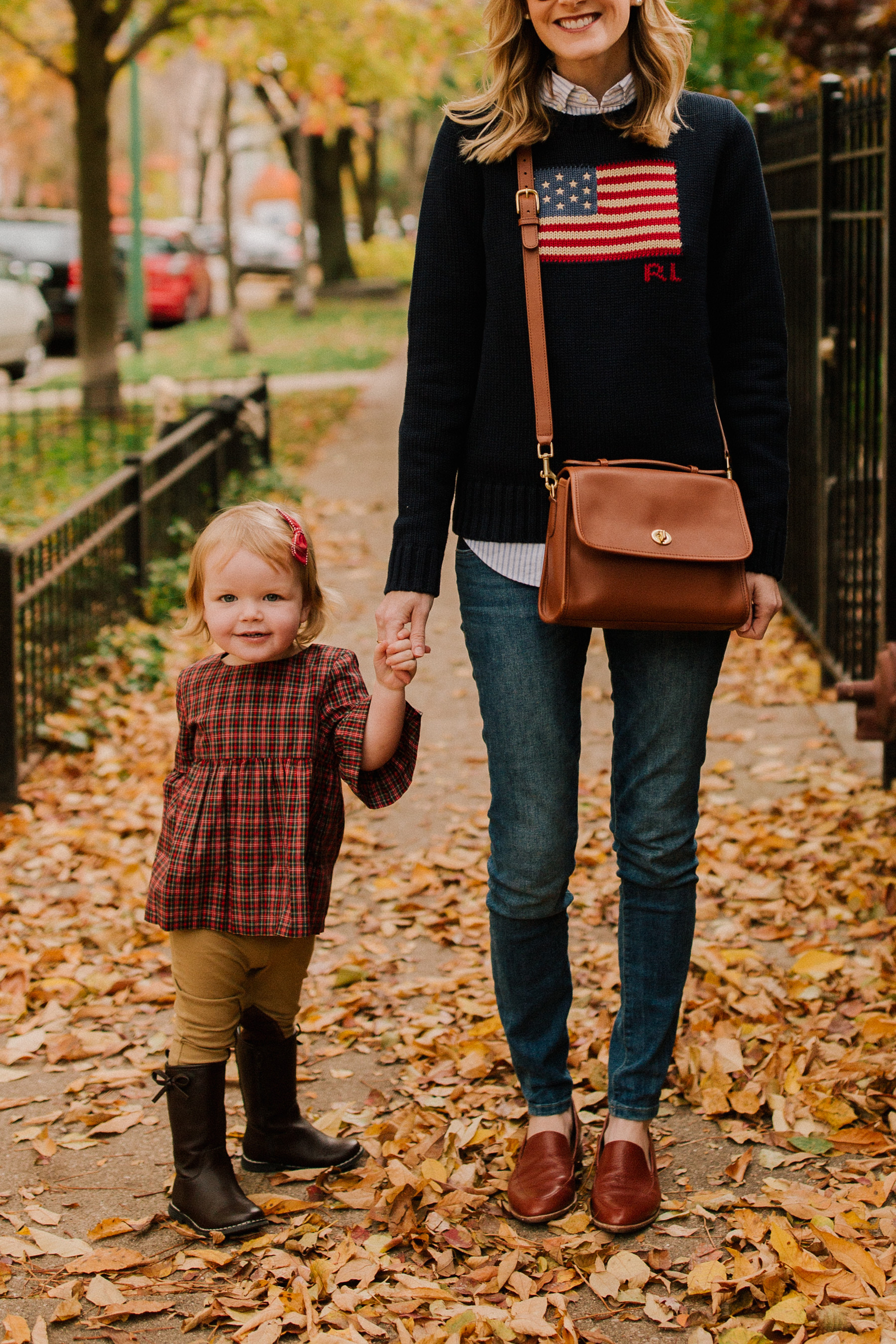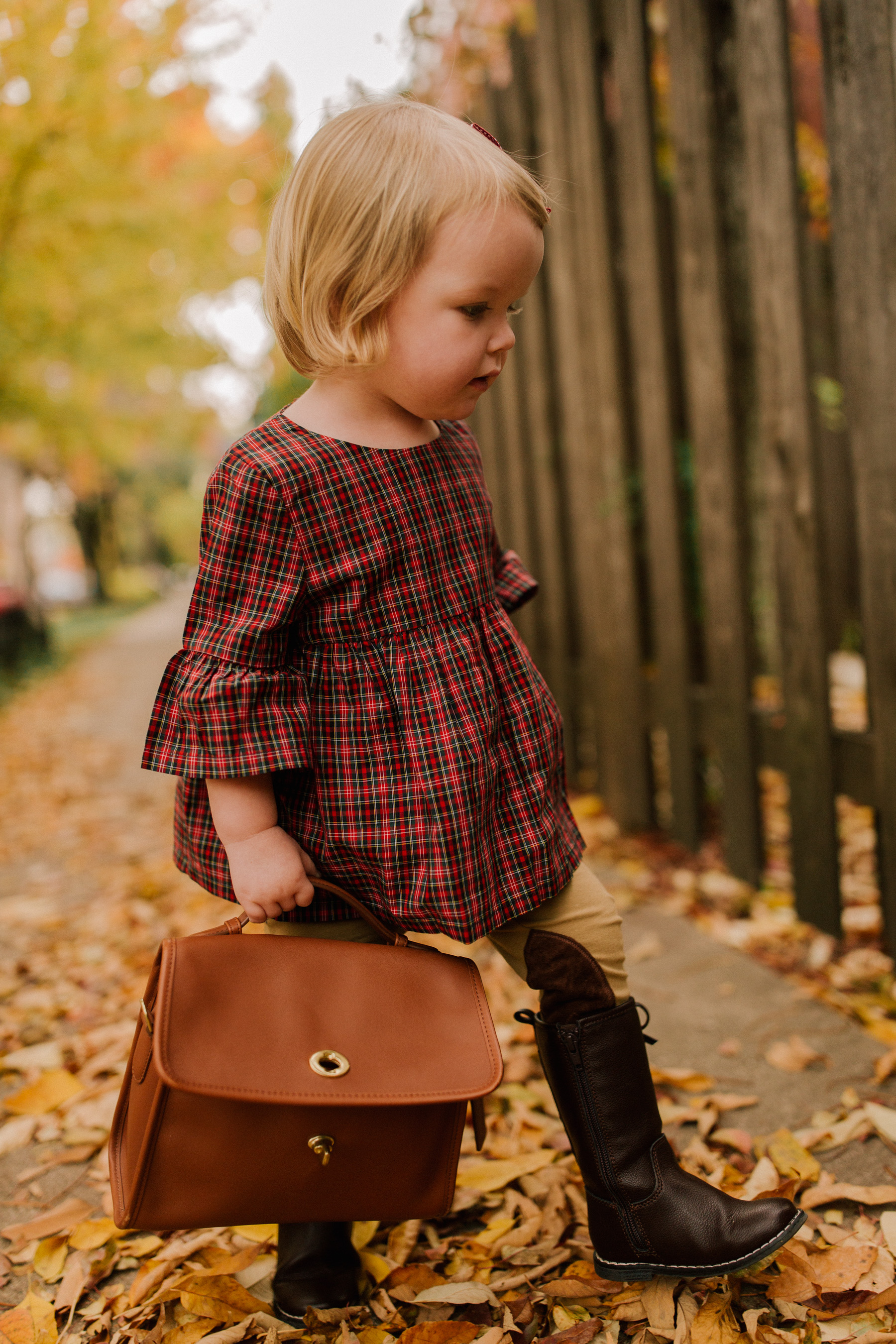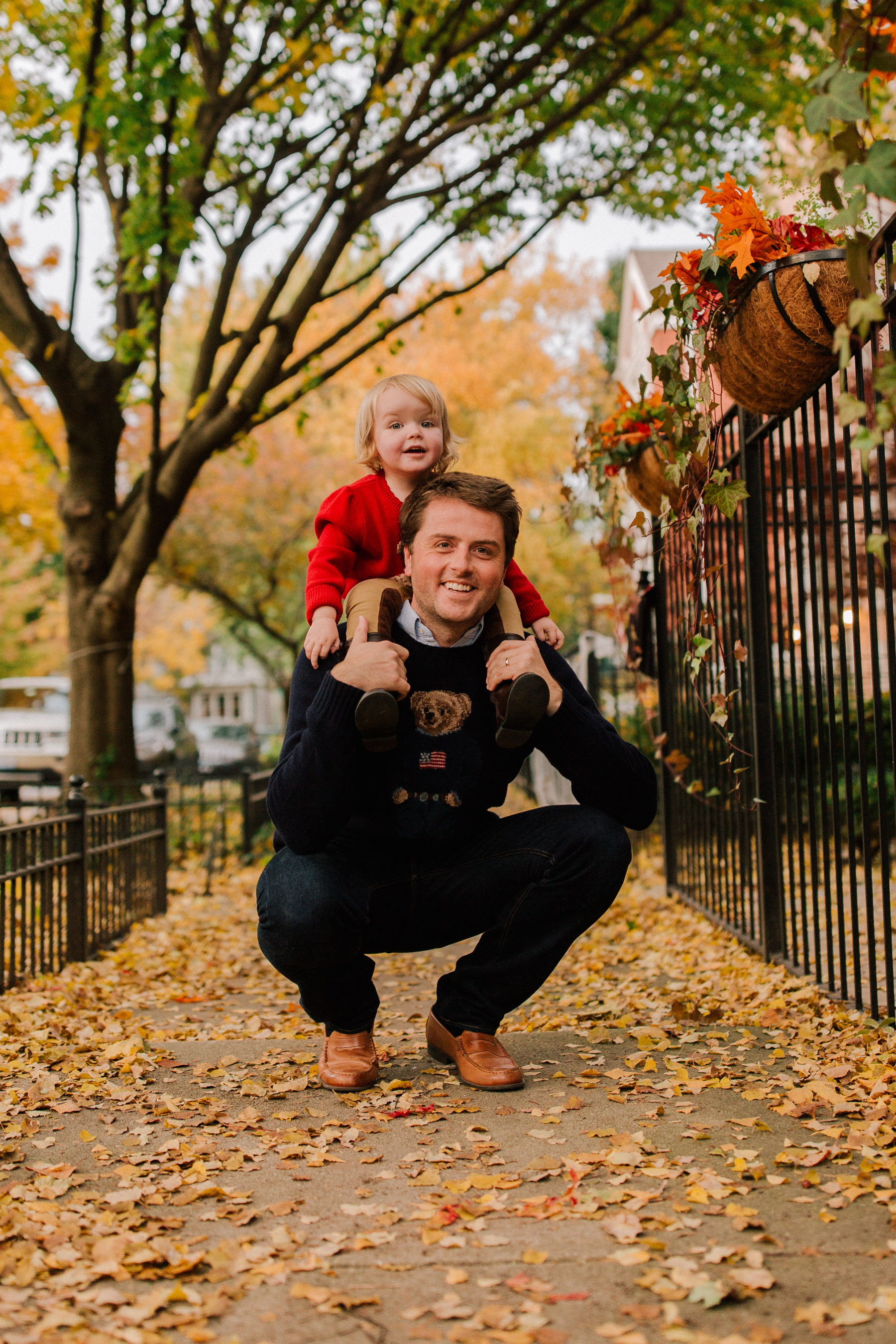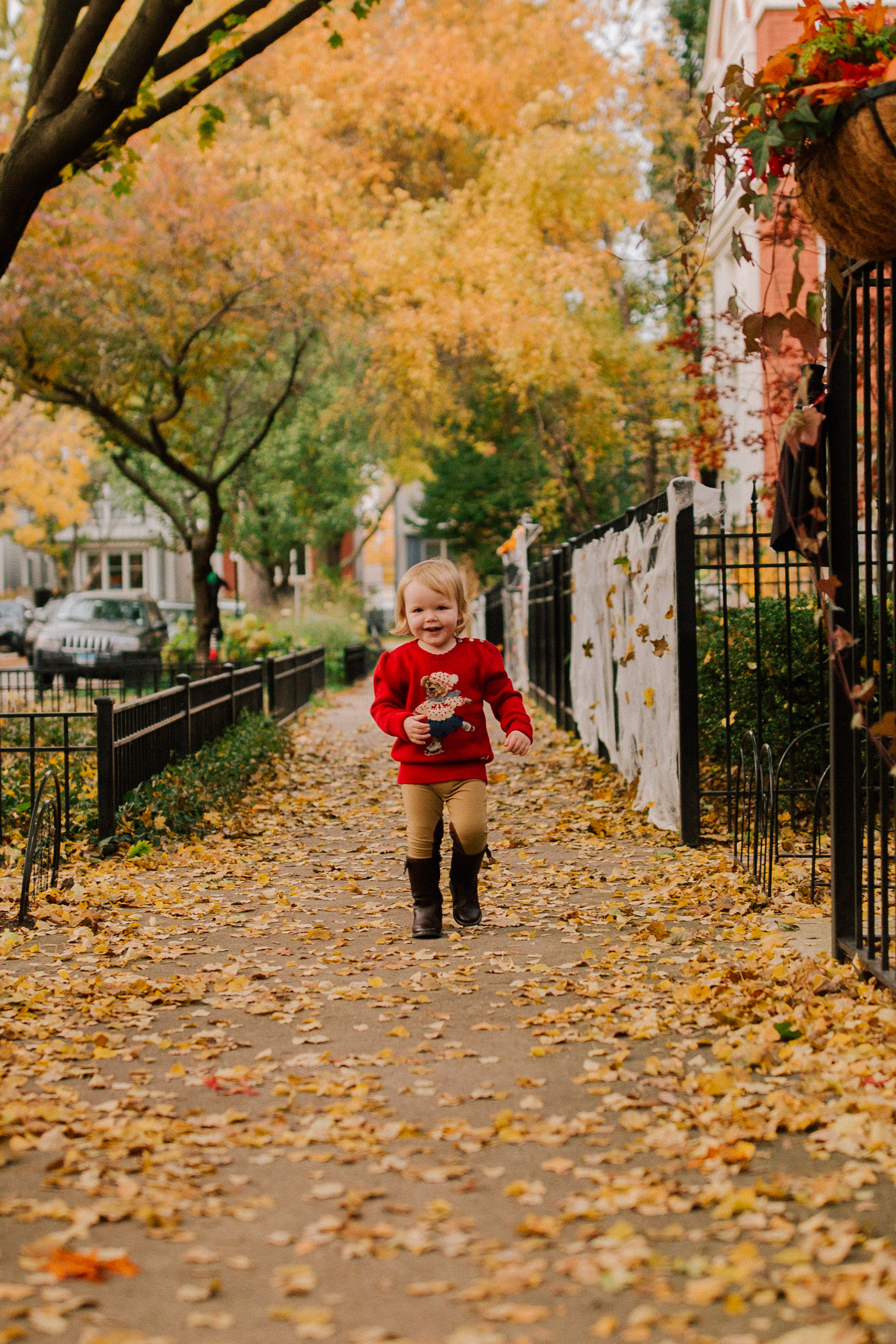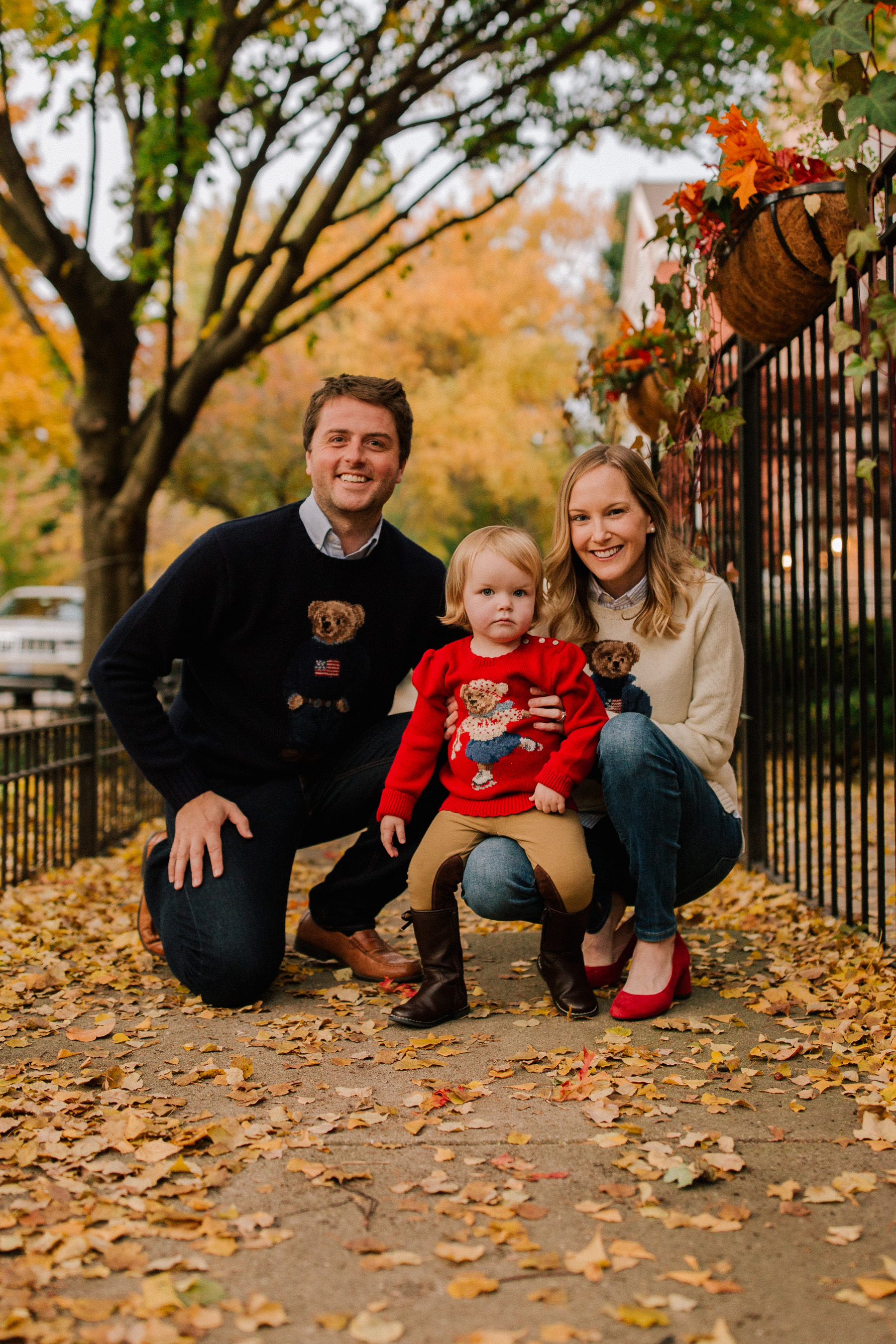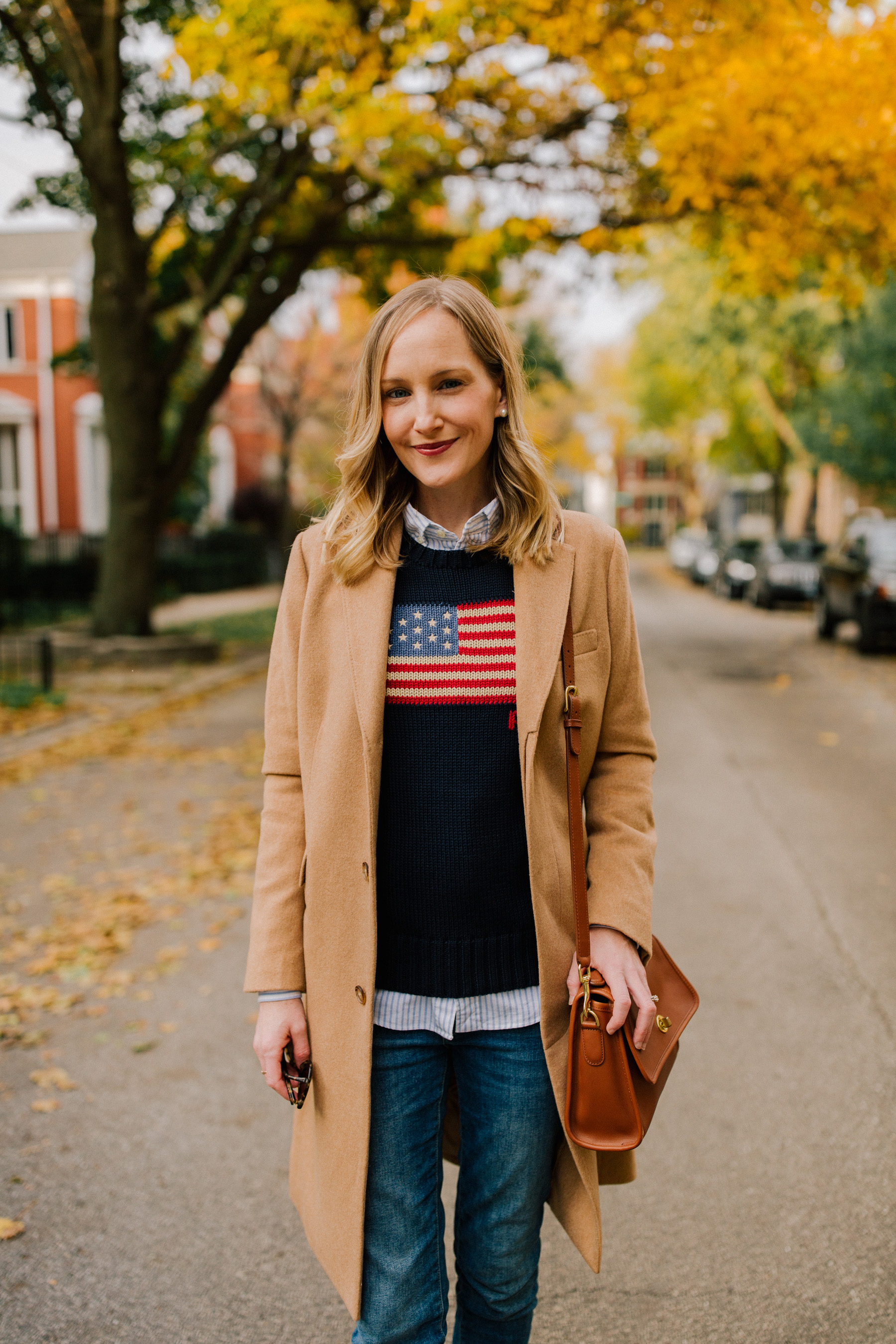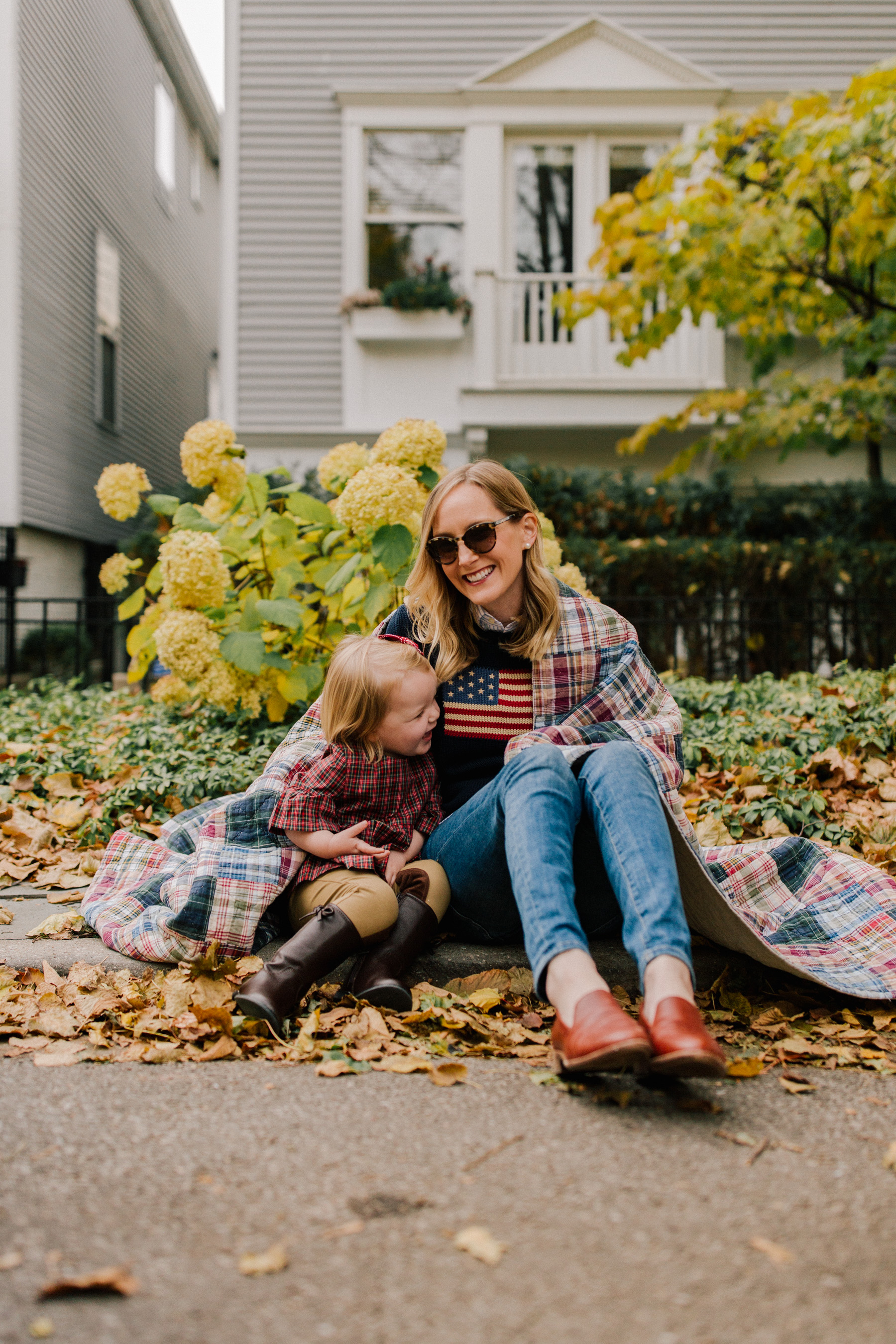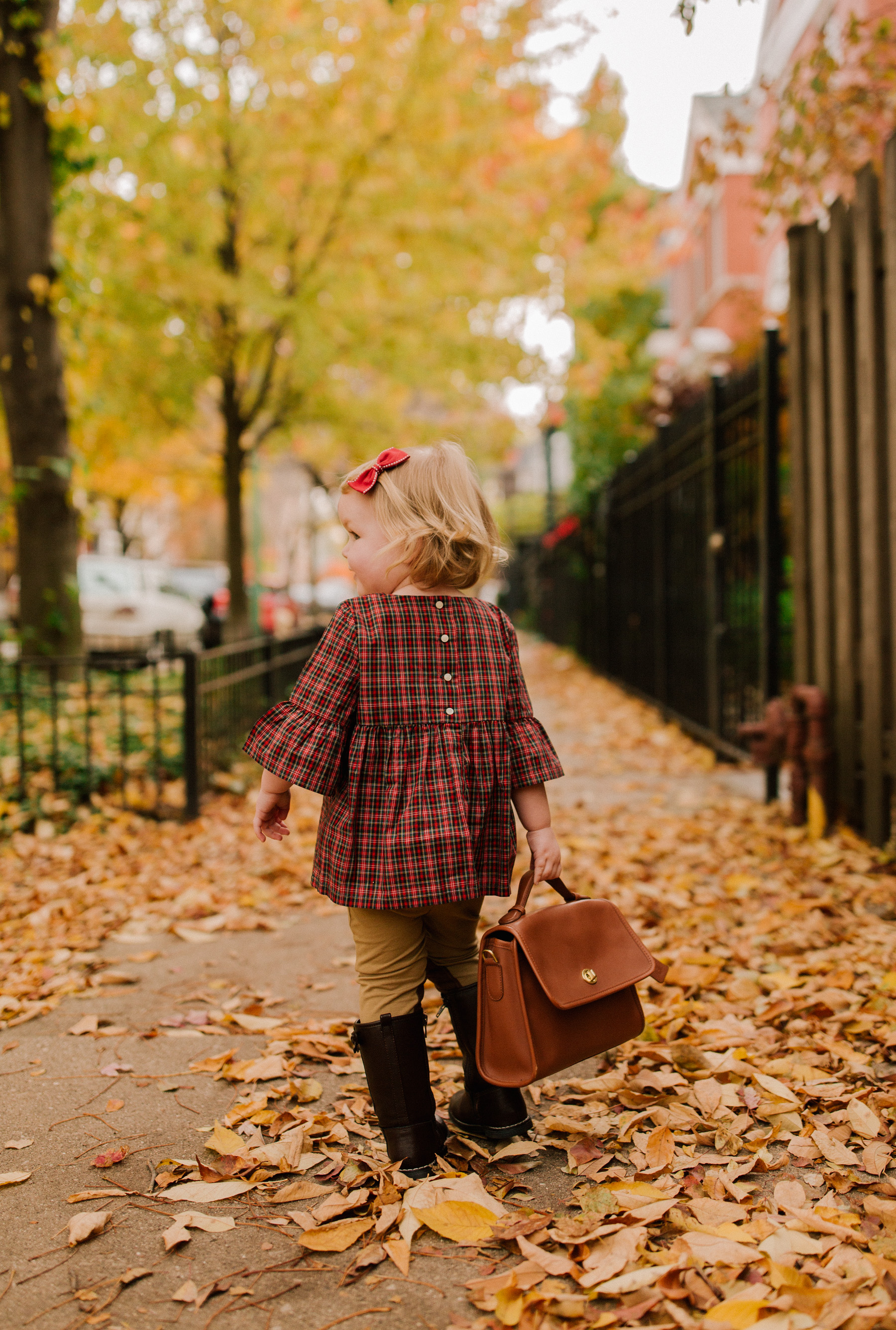 Shop the post:
On Kelly: Ralph Lauren American Flag Sweater (This is also a favorite!), Camel Coat (Love this one, too), Striped Button Down, White Teddy Bear Sweater / On Emma: Equestrian Leggings, Plaid Top, Red Teddy Bear Sweater / On Mitch: Duffle Coat (Sold out online, but he also has this iconic navy quilted jacket, and wears it constantly!), Navy Teddy Bear Sweater all c/o

Sponsored by Polo Ralph Lauren; all opinions are my own. As always, thank you so much for supporting the brands and partnerships that keep Kelly in the City up and running!