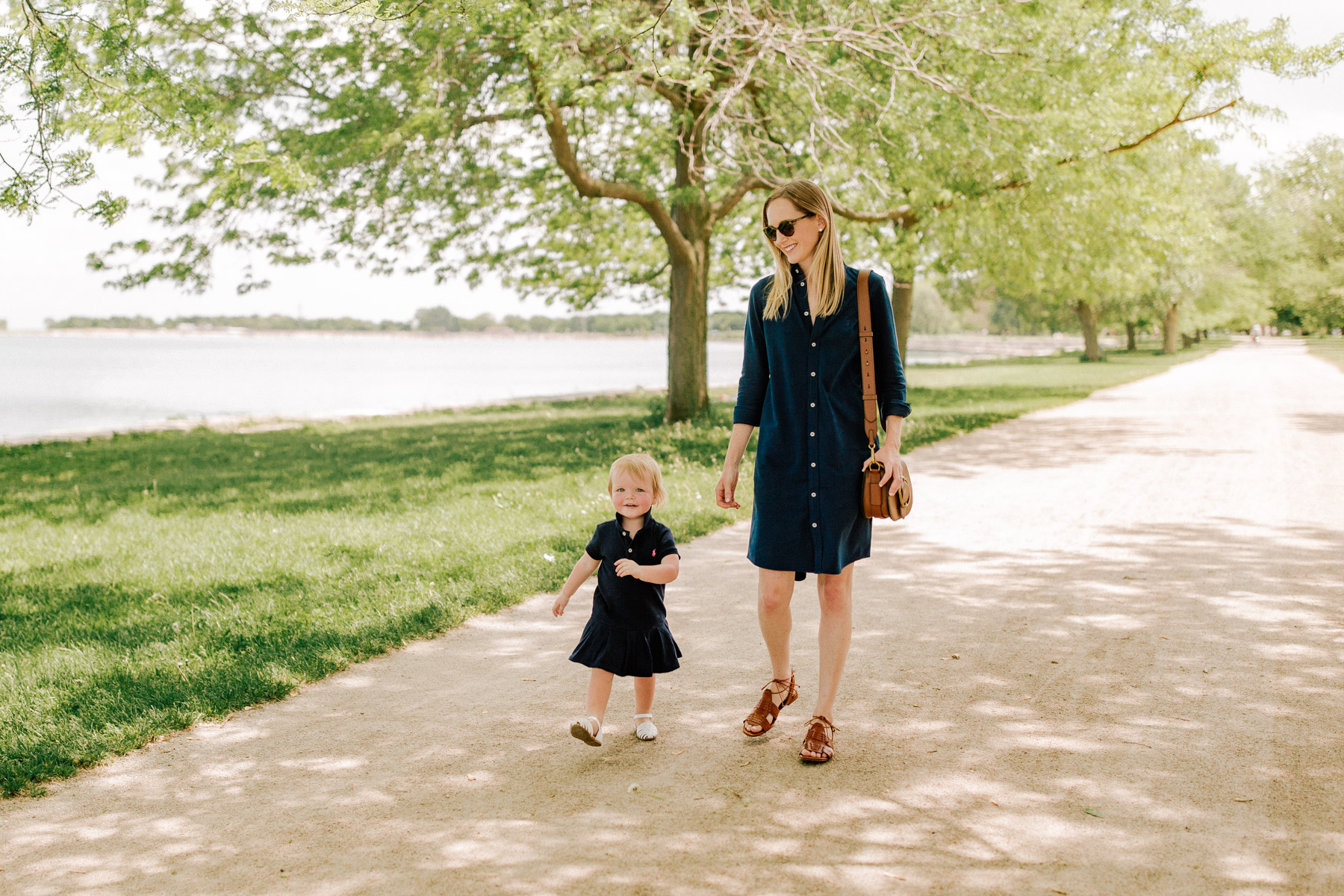 Knit Oxford Shirtdress / Leather Vachetta Sandals / Leather Lennox Bag / Emma's Dress
I'm having a mini freakout right now. :)
Because for the longest time, working with Polo Ralph Lauren has been one of my biggest goals… and over the next couple of days, I'm partnering with RL to bring you a few of my favorite outfits. Eeeeeee!
~
When I think classic, I think Polo Ralph Lauren–which is part of the reason I've always loved the brand so much. Whenever I purchase something, I know that I'll have it for years and years to come. The quality is amazing and the styles are timeless.
A couple of days ago, Mitch and I walked Emma over to the lake–about a 35-minute walk from our house. If you're not from Chicago, one of the best parts of the city is that it's nestled on the shores of Lake Michigan, which is one of the Great Lakes. I obviously always knew that Lake Michigan was huge, but I suppose it took moving here to truly understand just how massive it feels. Sometimes I forget that it's not the ocean!
It was such a gorgeous day. We wandered the walking path, looked for fish (Emma's current obsession), watched the clouds pass, waved hello to the airplanes and helicopters, picked dandelions, and rolled around in the grass. We've only had a week and a half of warm weather here in Chicago thus far, and I'm still in the "I can't believe this is happening/I feel like I'm on vacation" phase. Loving life right now, my friends. 😂
Anyway, let's talk about what I'm wearing:
Knit Oxford Shirtdress: Without a doubt, this is going to be one of my most-worn dresses of the summer. I love a good dress with sleeves, as I burn easily and get chilly at night. This piqué shirt dress is made from breathable cotton, and it has a slim fit. (I went up one size for a relaxed look, but I'd still say that it runs totally TTS!) I love that it features the iconic pony on the lefthand side of the chest, and that the dress is machine-washable. If you see me around Lincoln Park this summer, there's a VERY good chance I'll be wearing this dress, haha!
Leather Vachetta Sandals: As I'm sure you've noticed, I'm such a fan of huarache and vachetta sandals. They just go with everything during the summer, and they tend to be super comfy. This Polo Ralph Lauren pair is no exception! I love the padded footbed–perfect for running after Emma for hours on end–and the cute little ties. But my favorite part is the fact that my sensitive feet experienced zero rubbing, even on the first day. :) They run TTS, in case you're wondering.
Leather Lennox Bag: I'm often asked for brown leather bag recommendations, and I adore this one. The buckle makes a statement and the leather is pebbled, making it toddler-proof. ;) Plus I can wear it as a crossbody bag, allowing me to be hands-free when needed!

Anyway, a few other faves from Polo Ralph Lauren are above. And be sure to tune in tomorrow for my second look!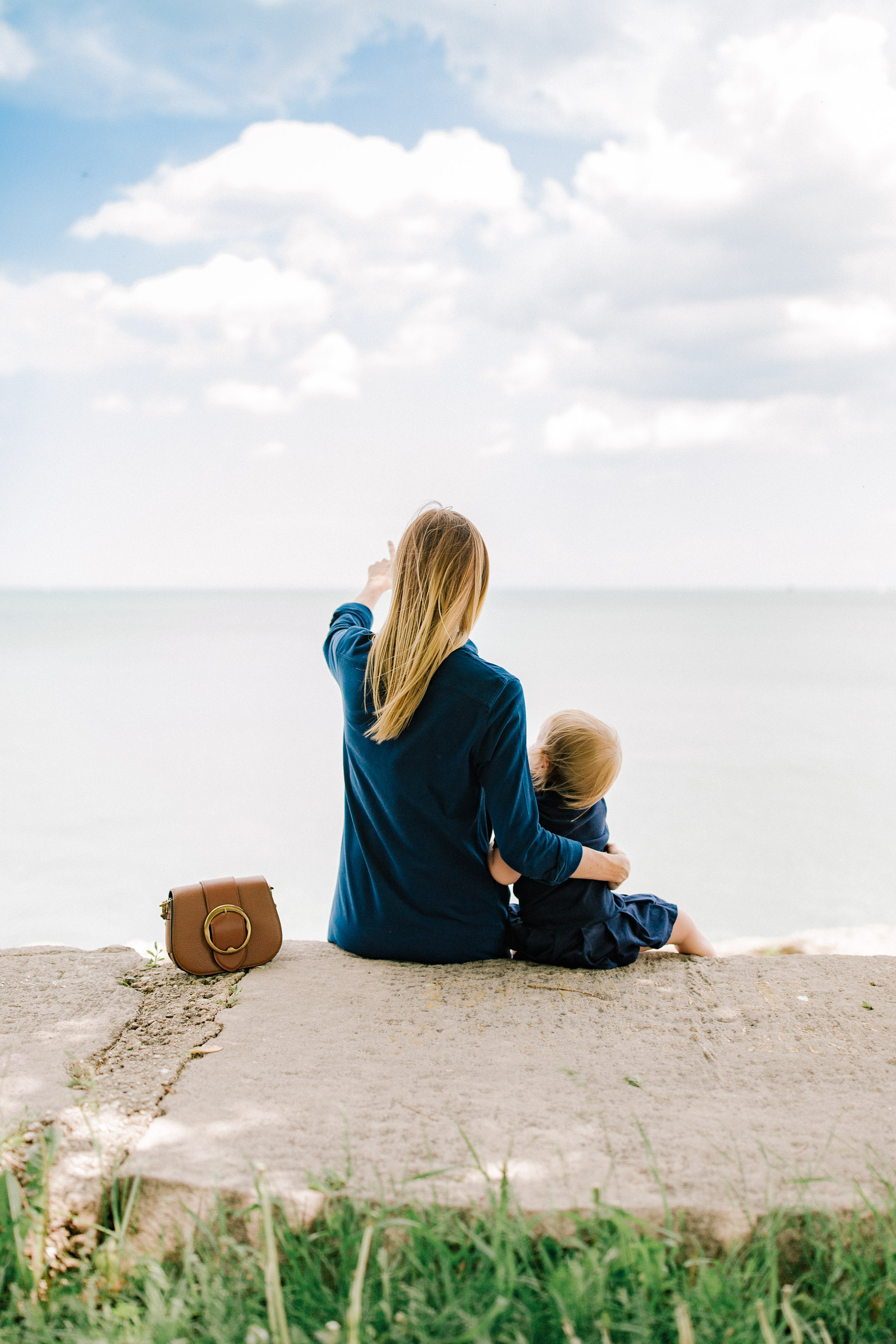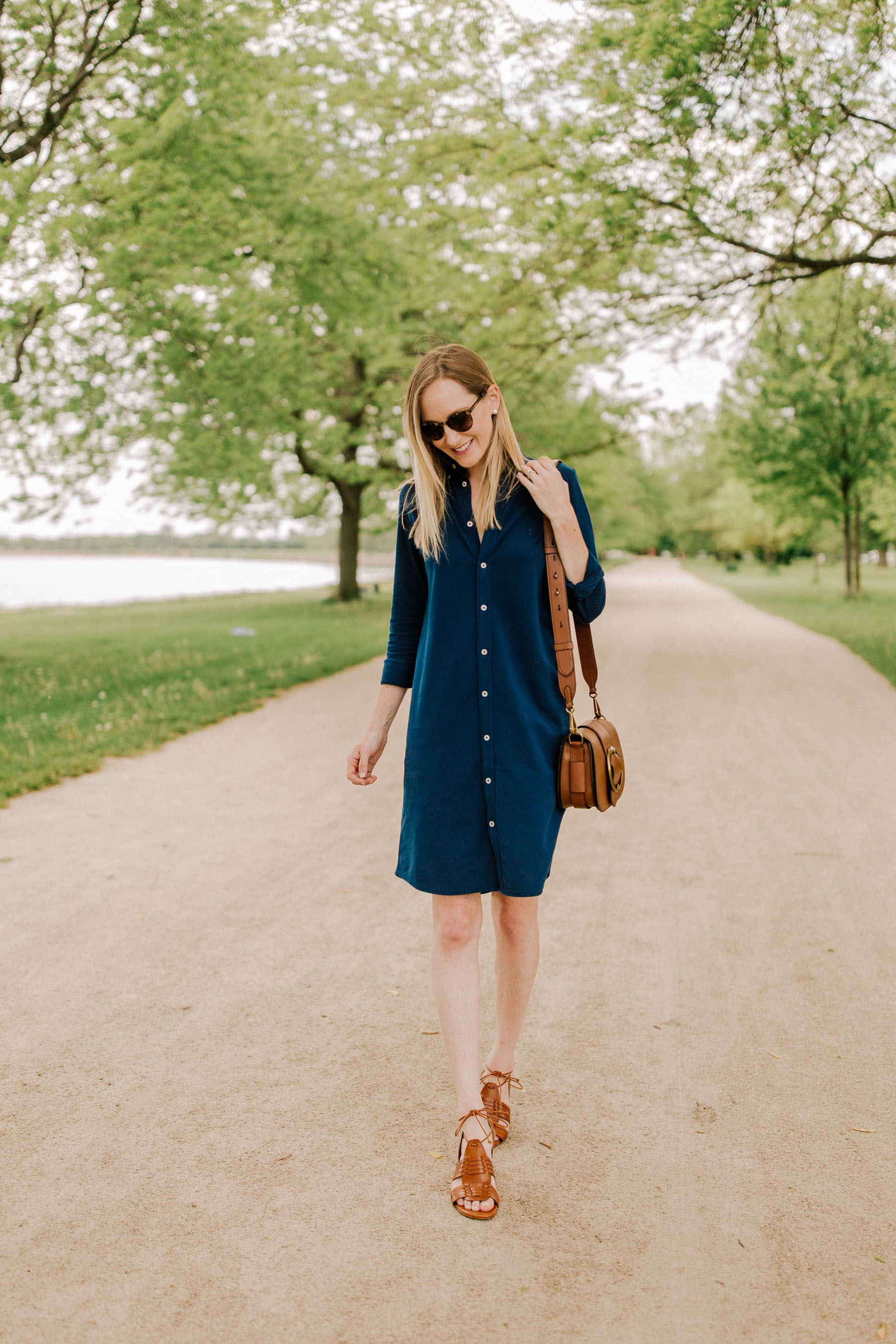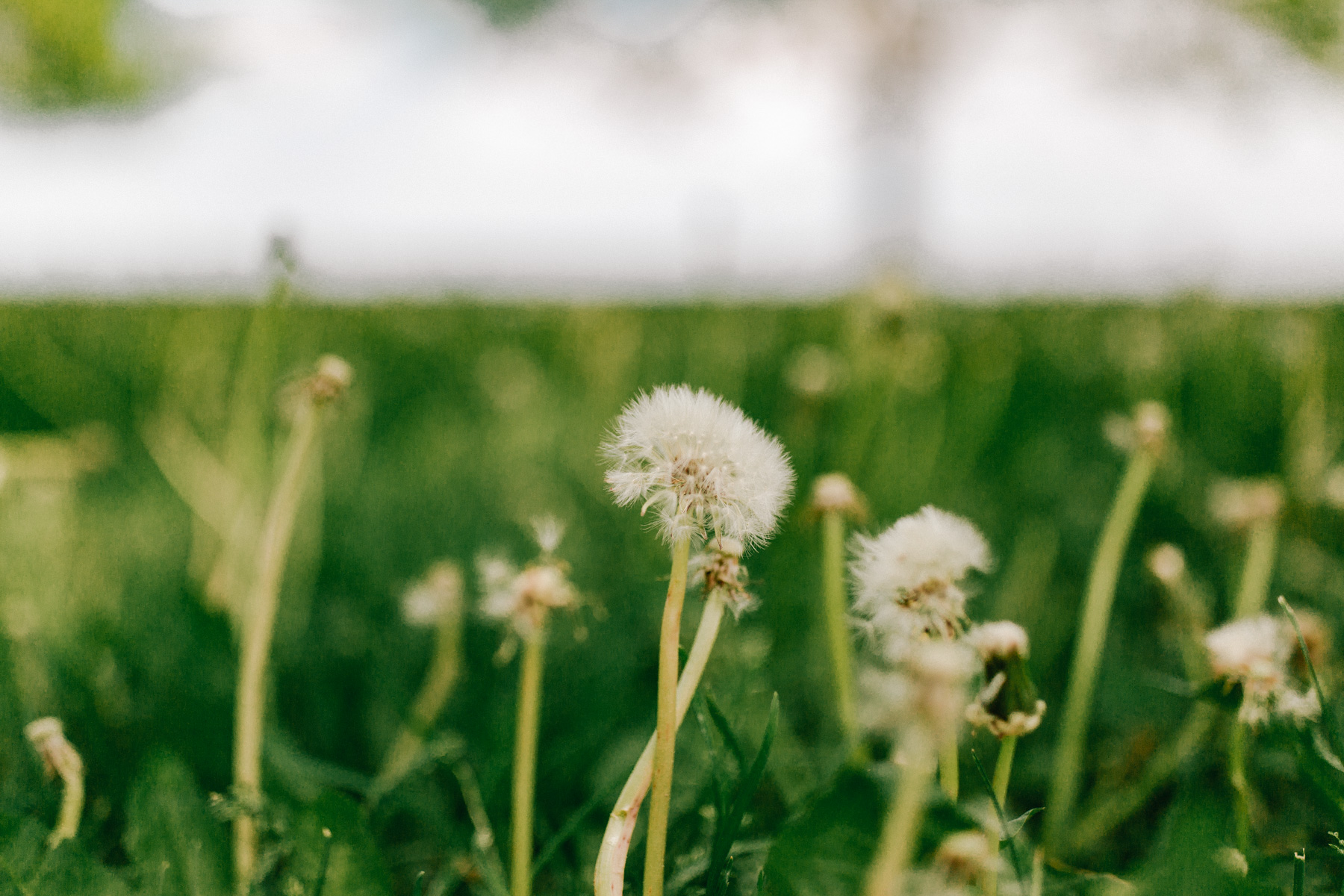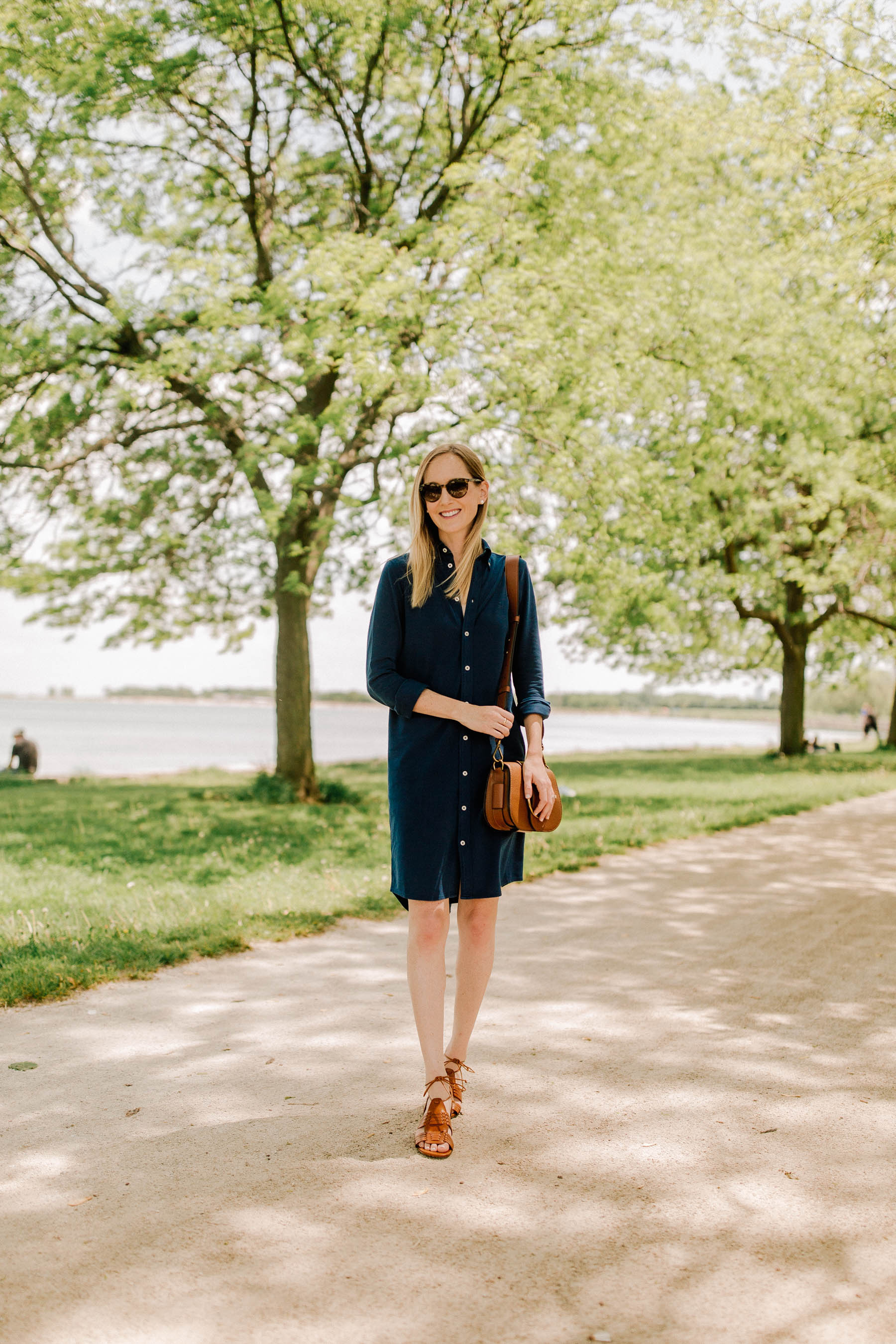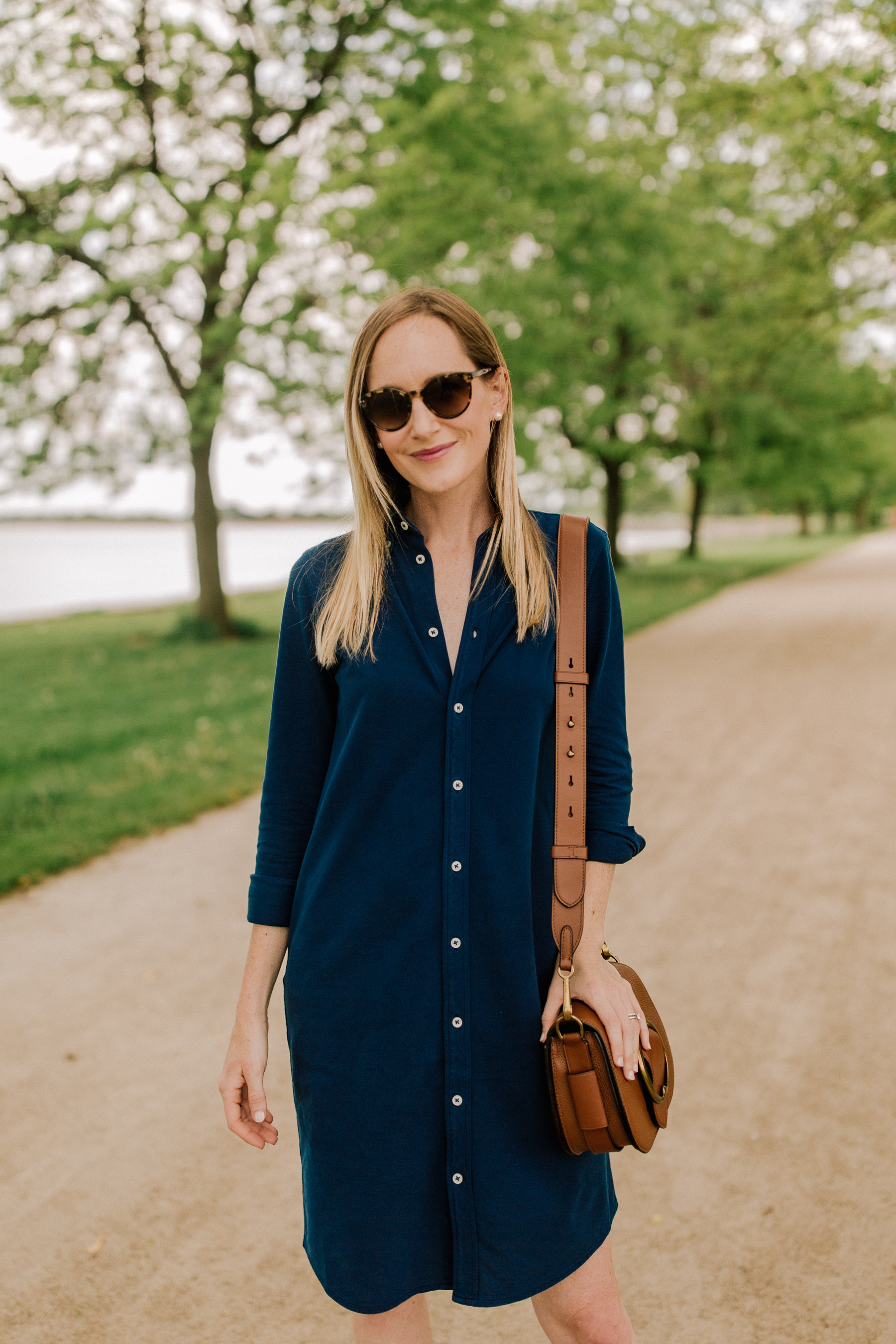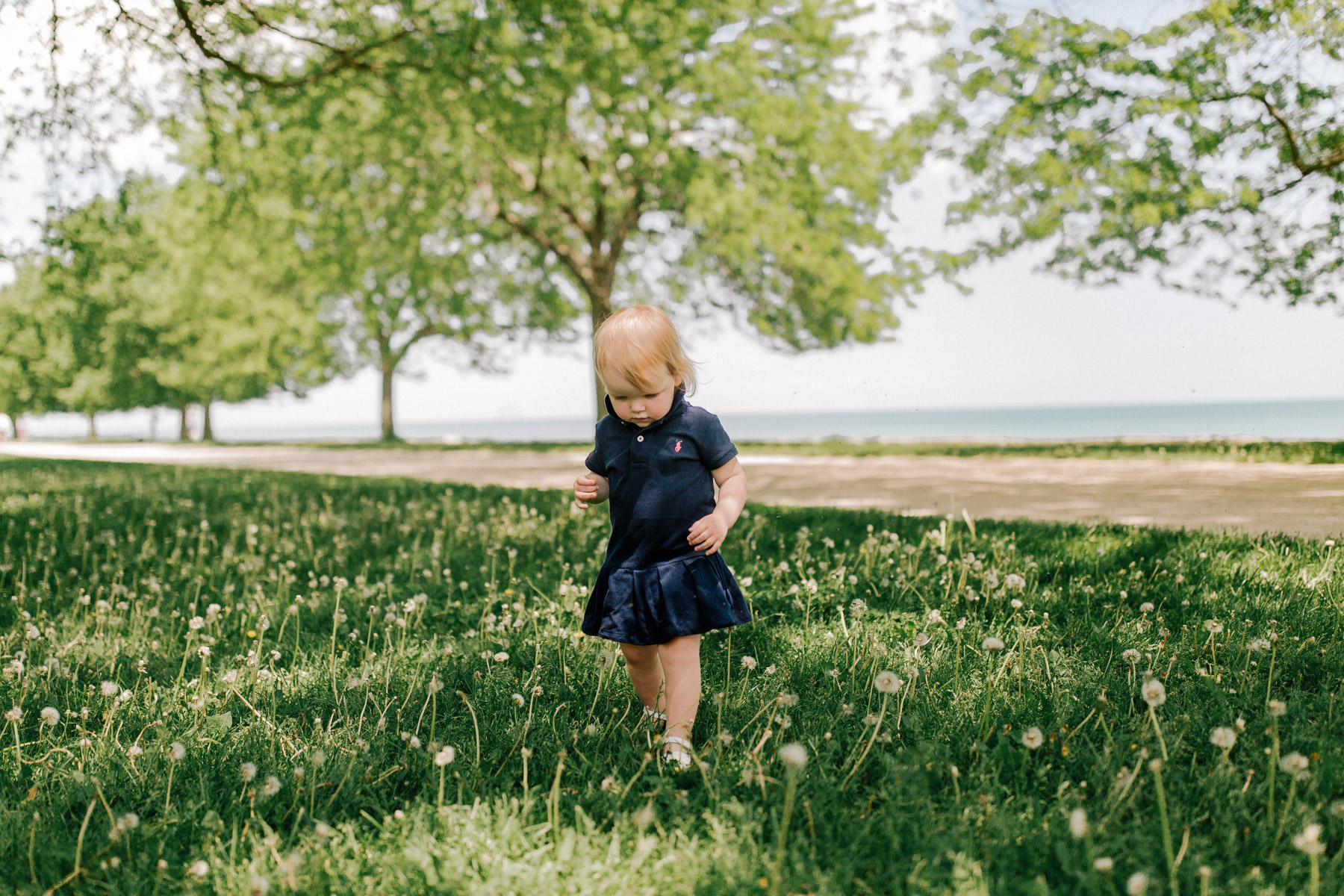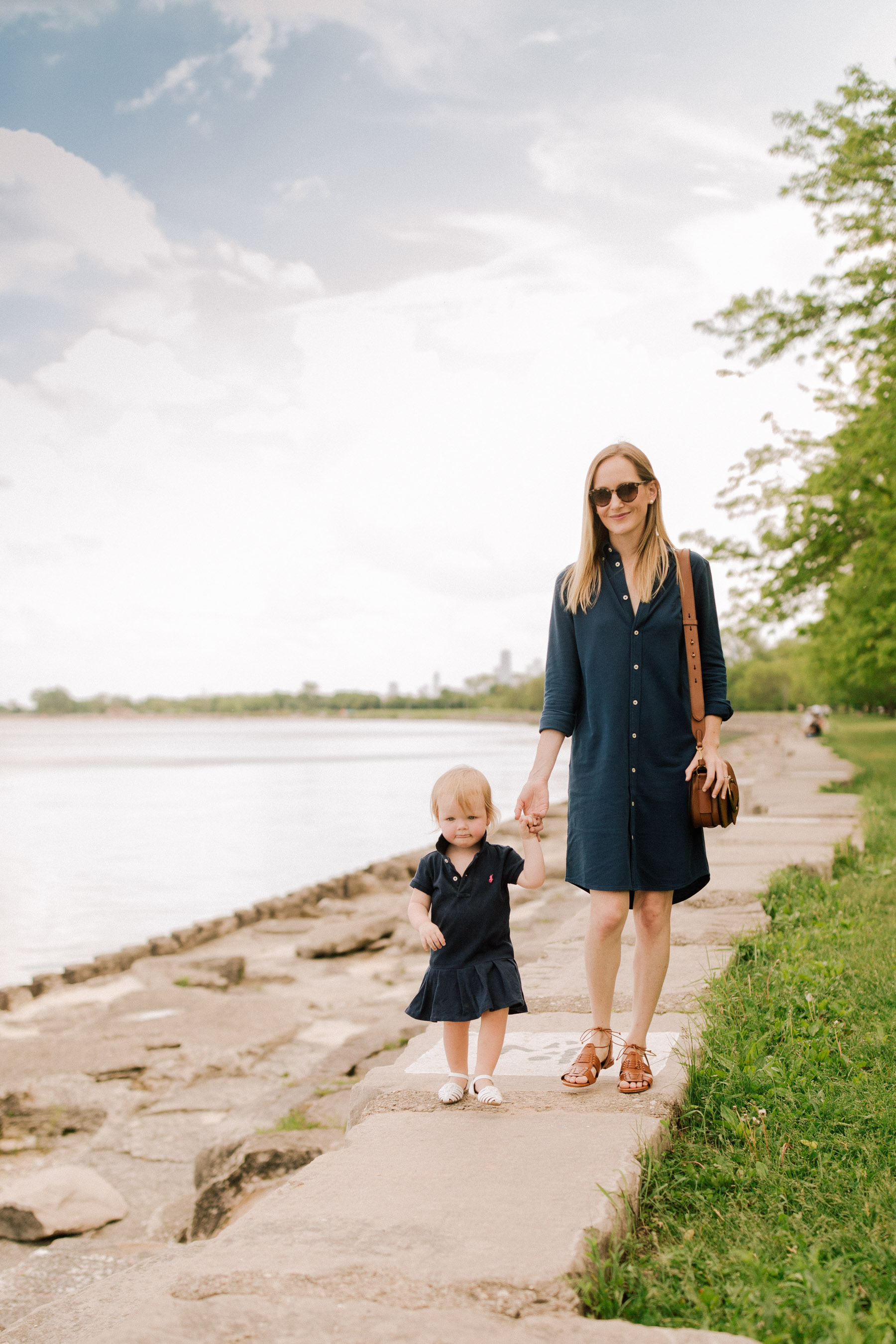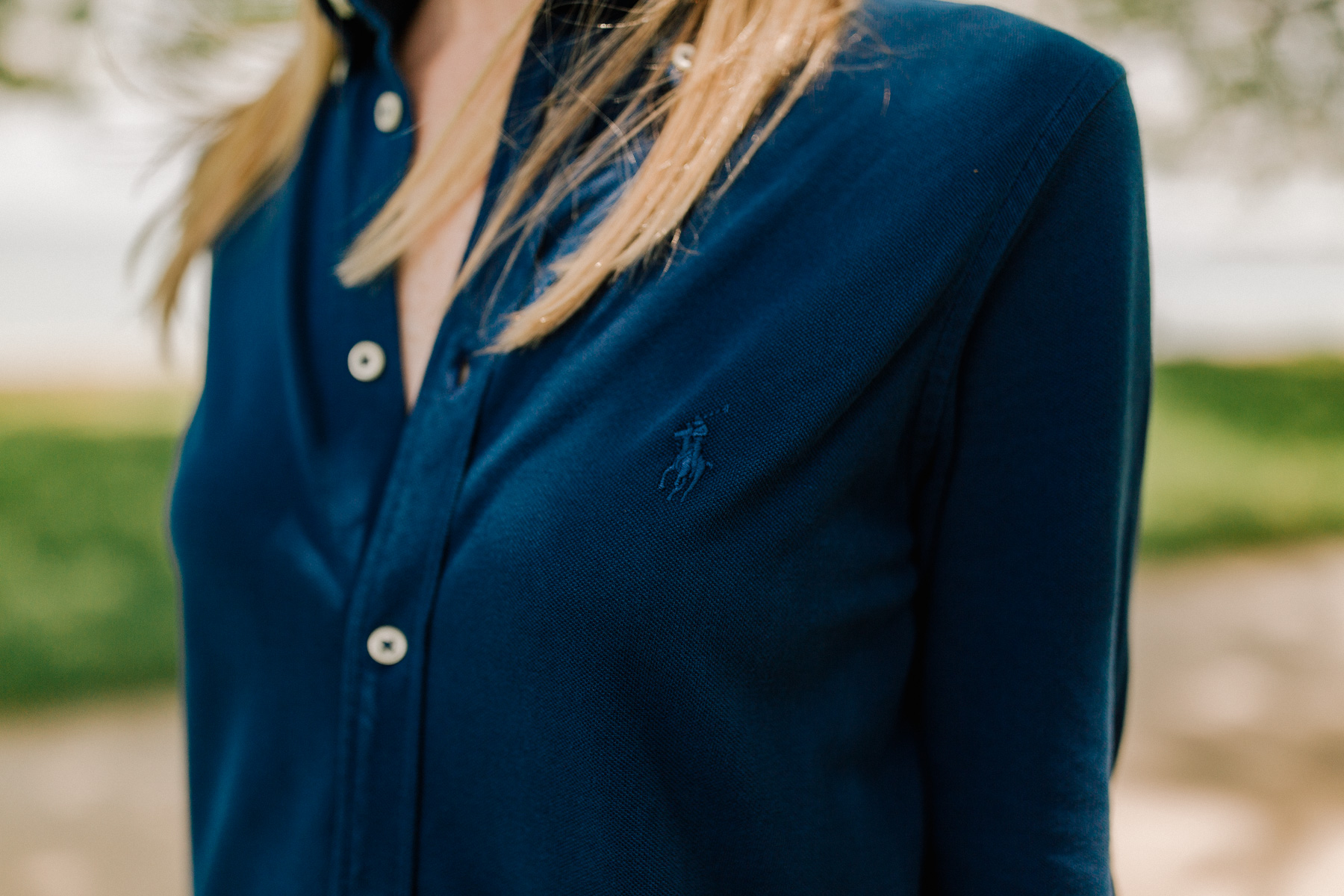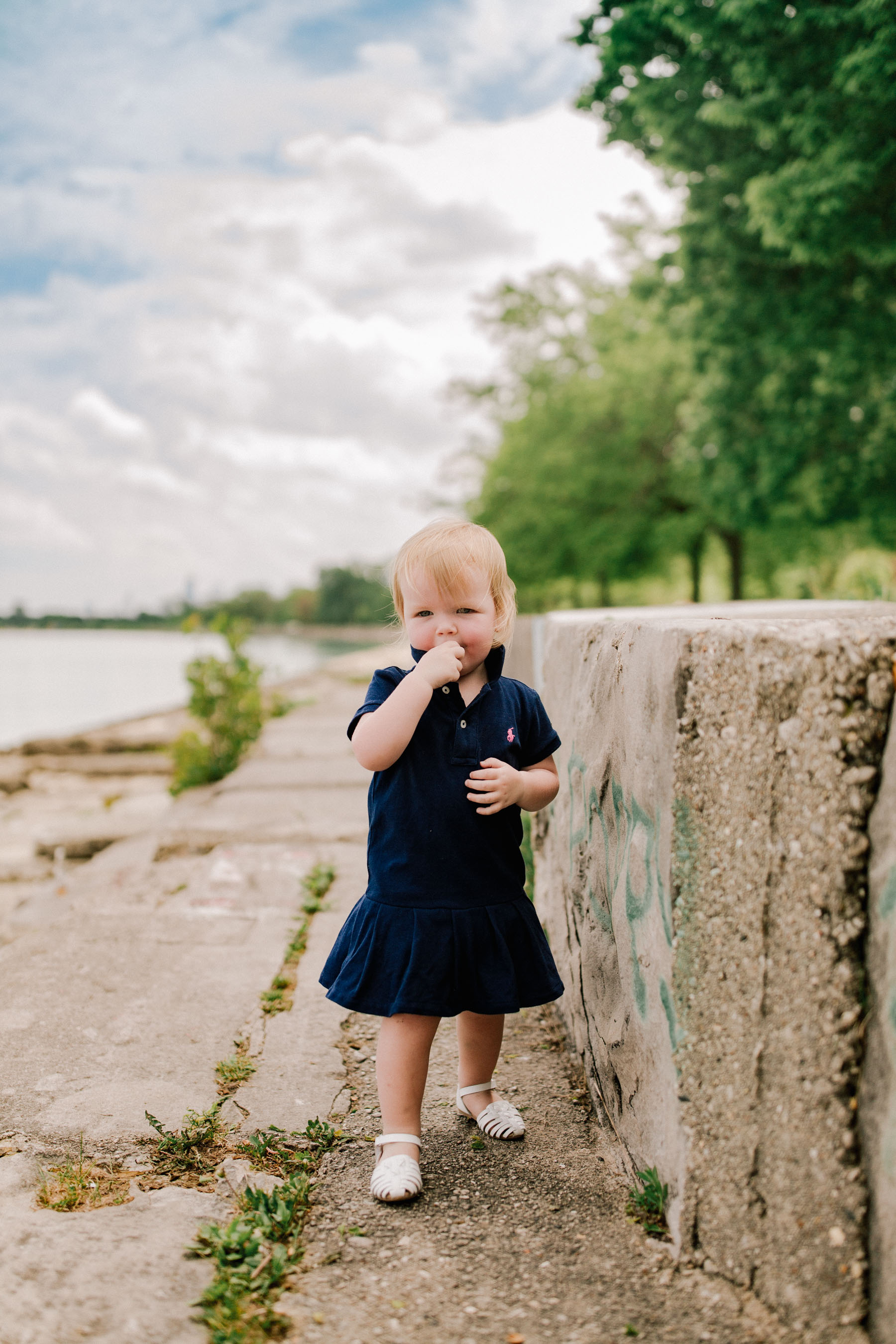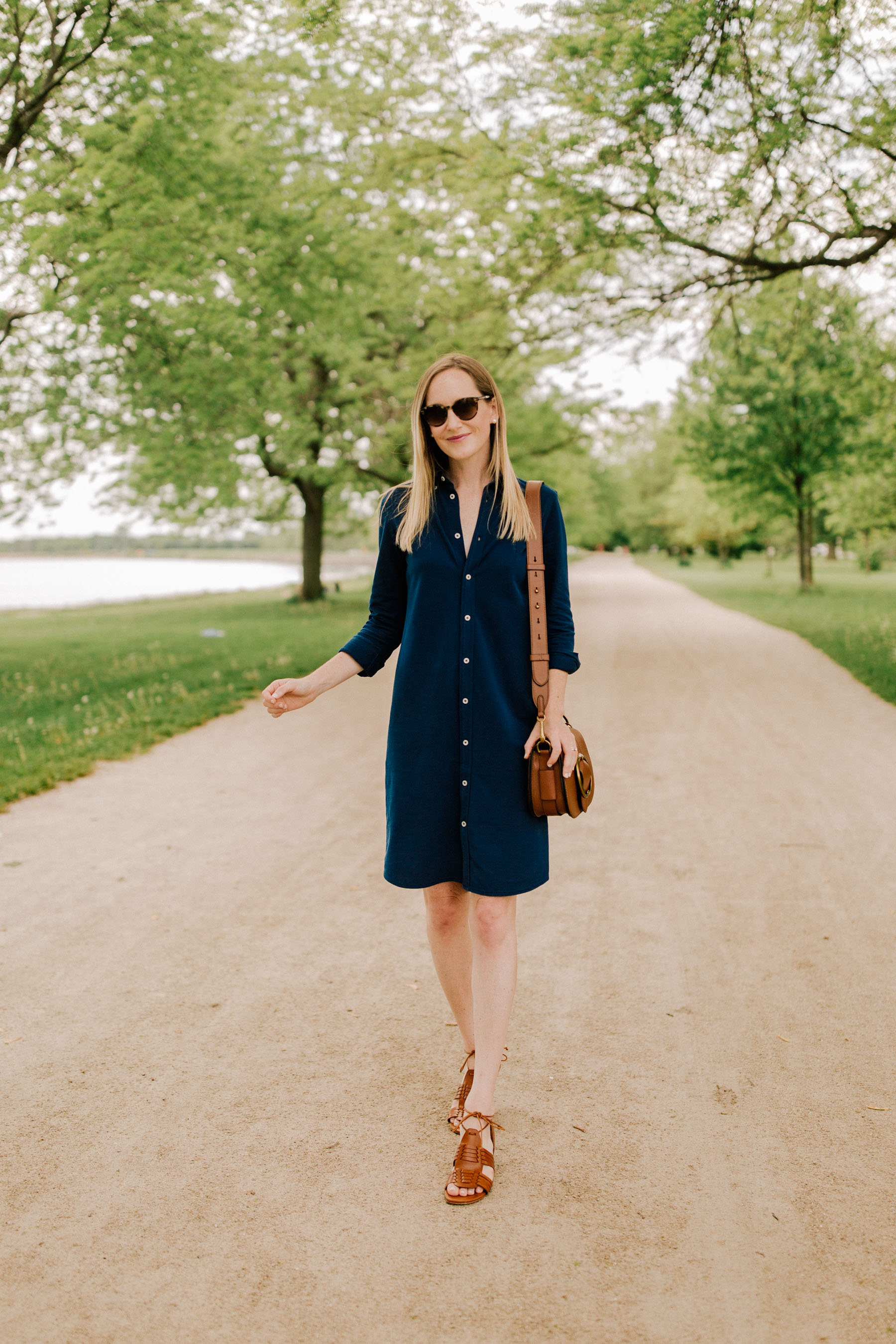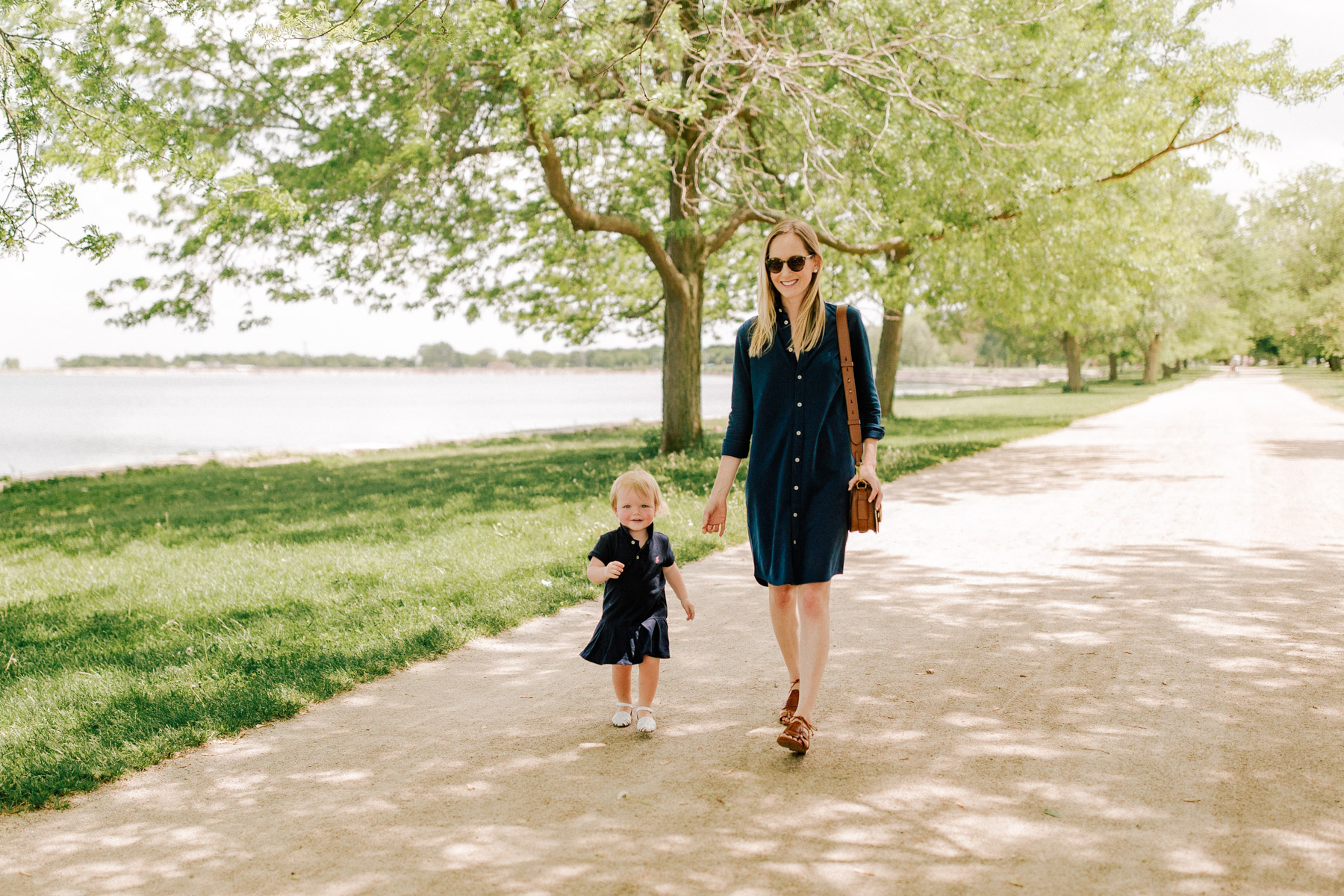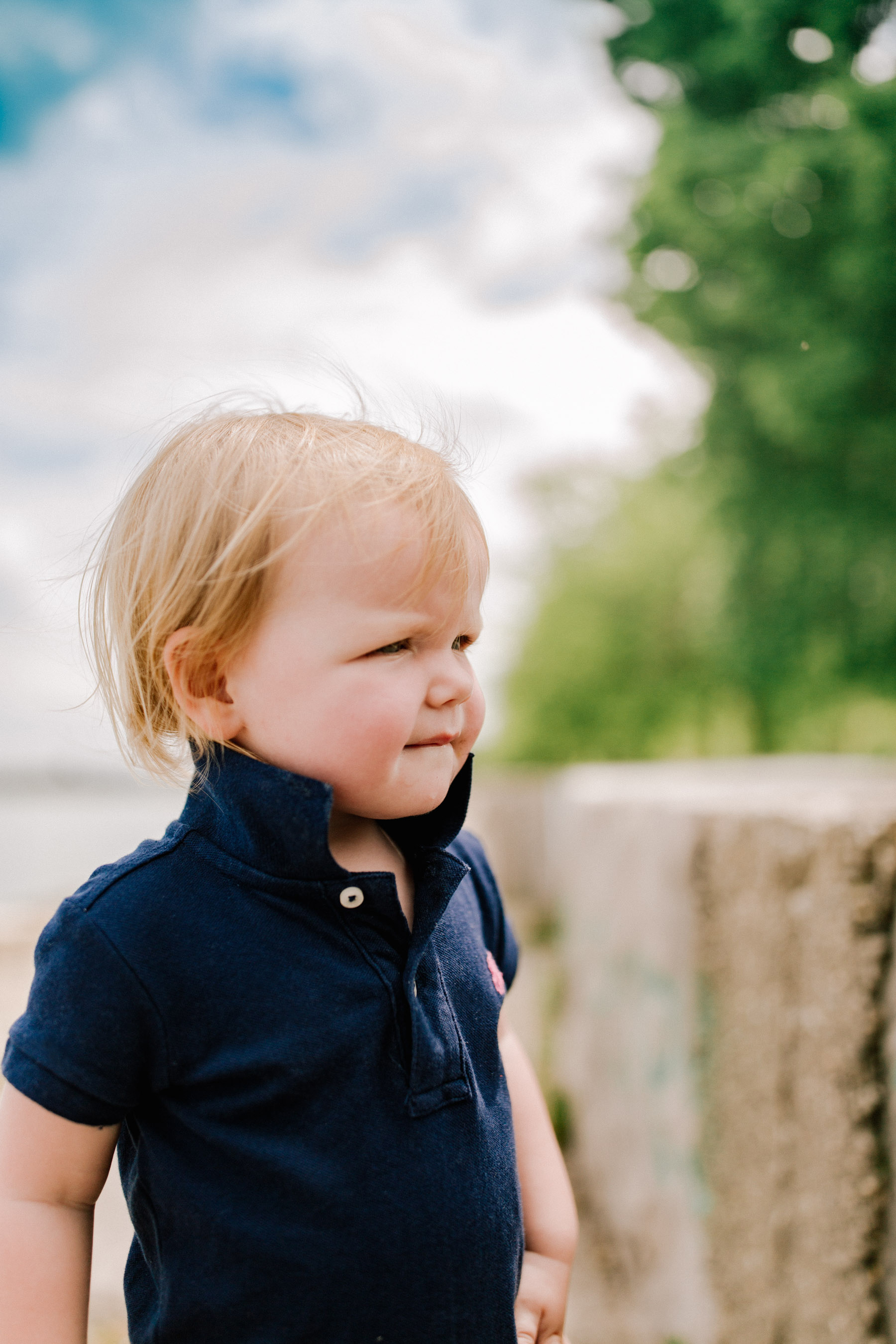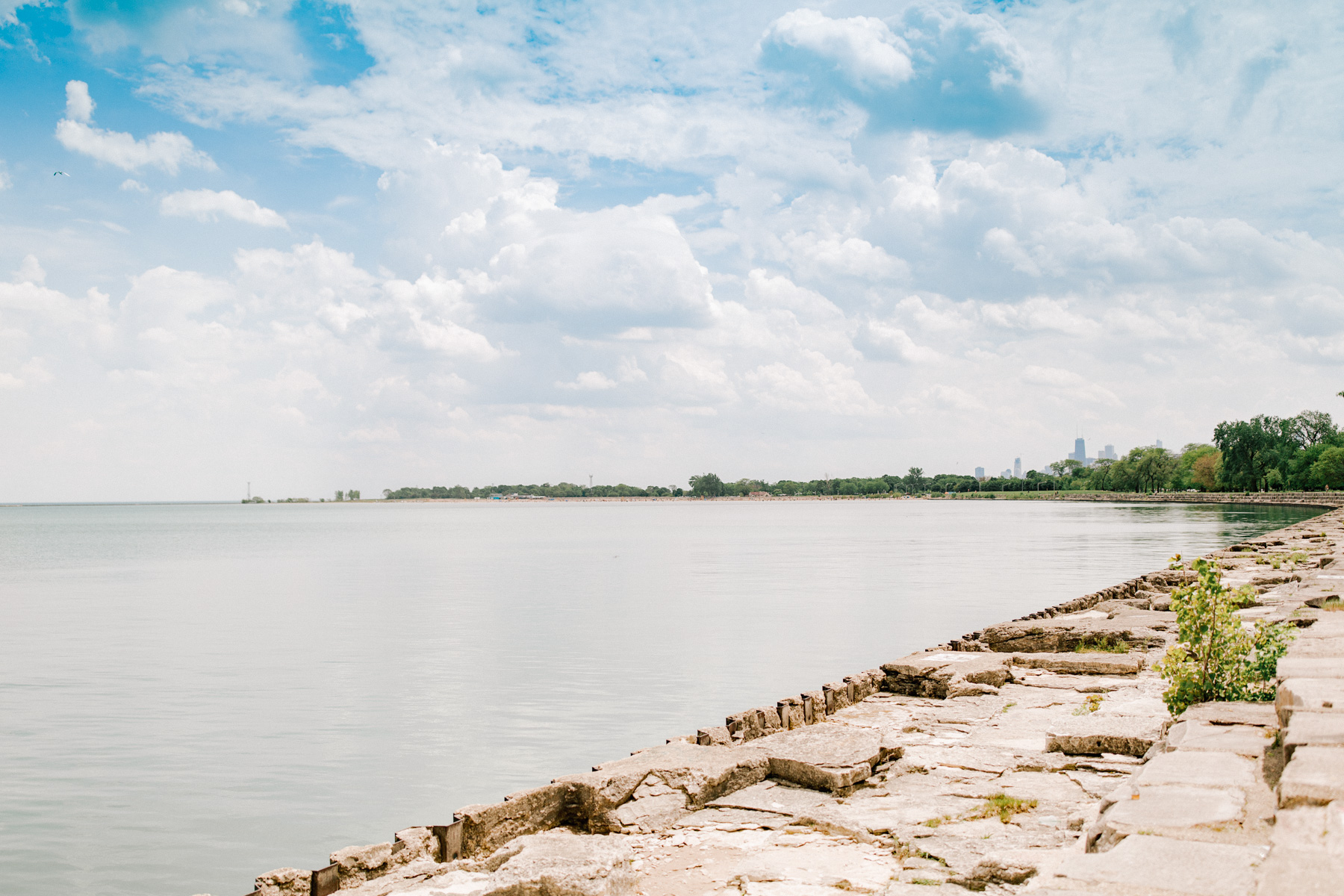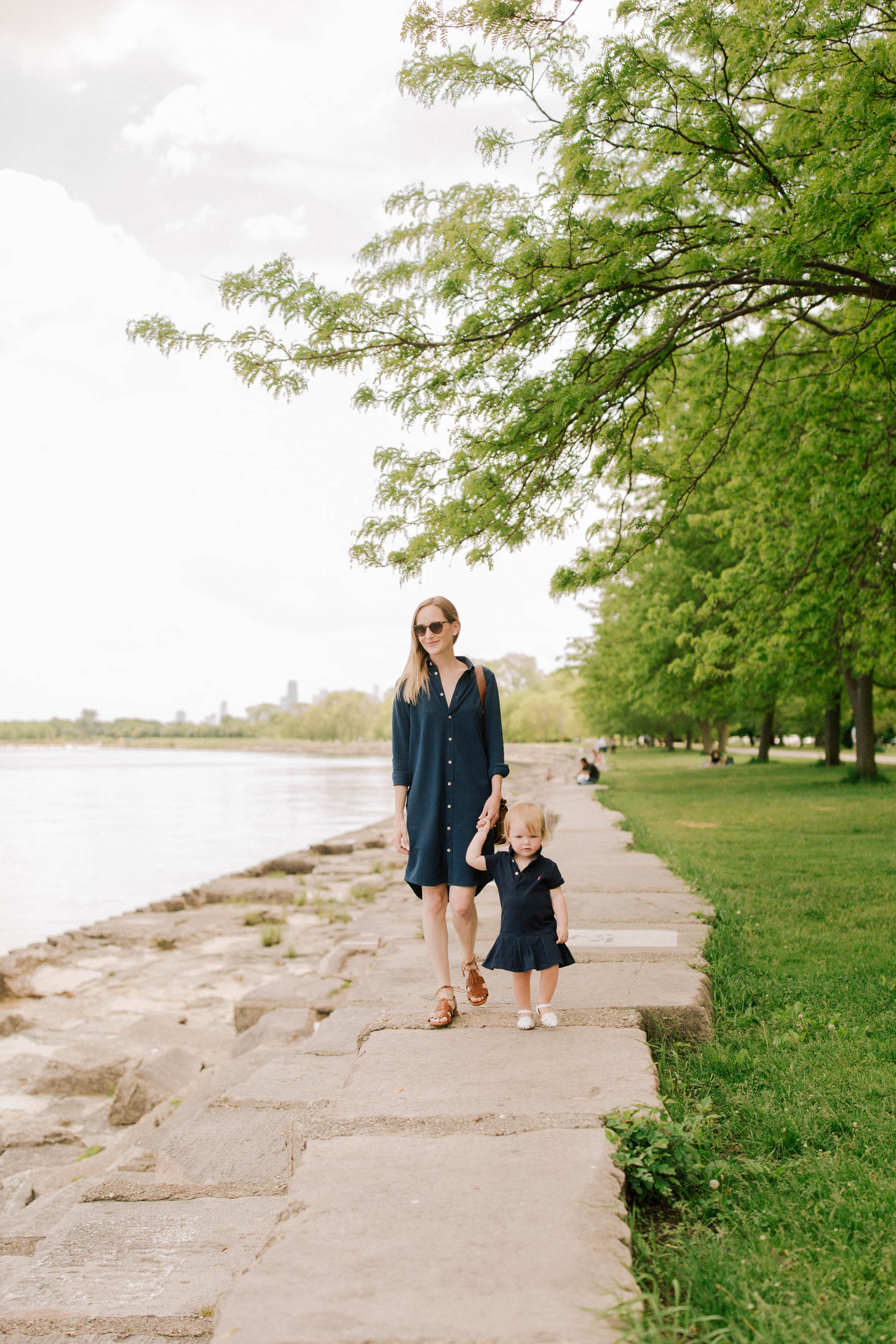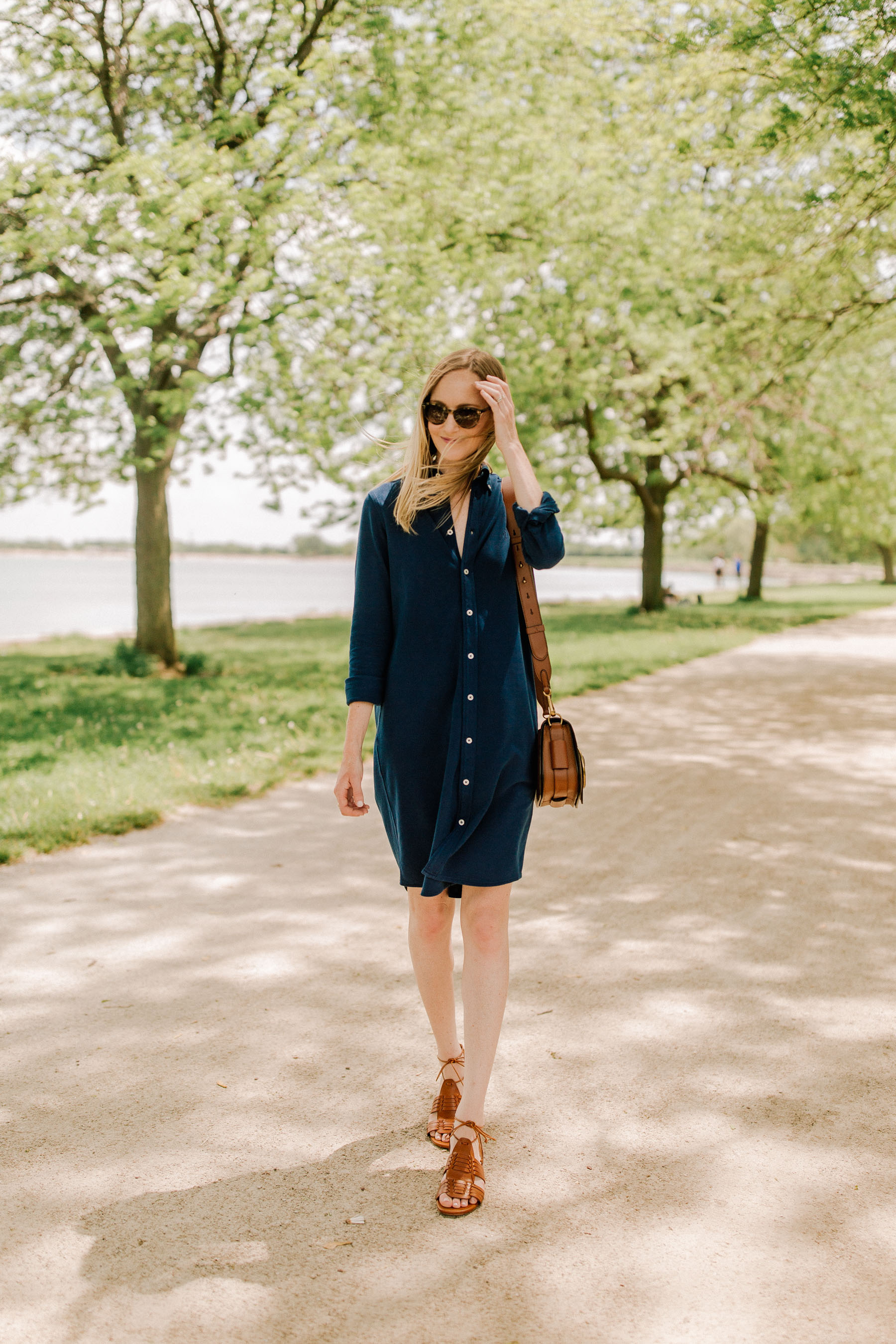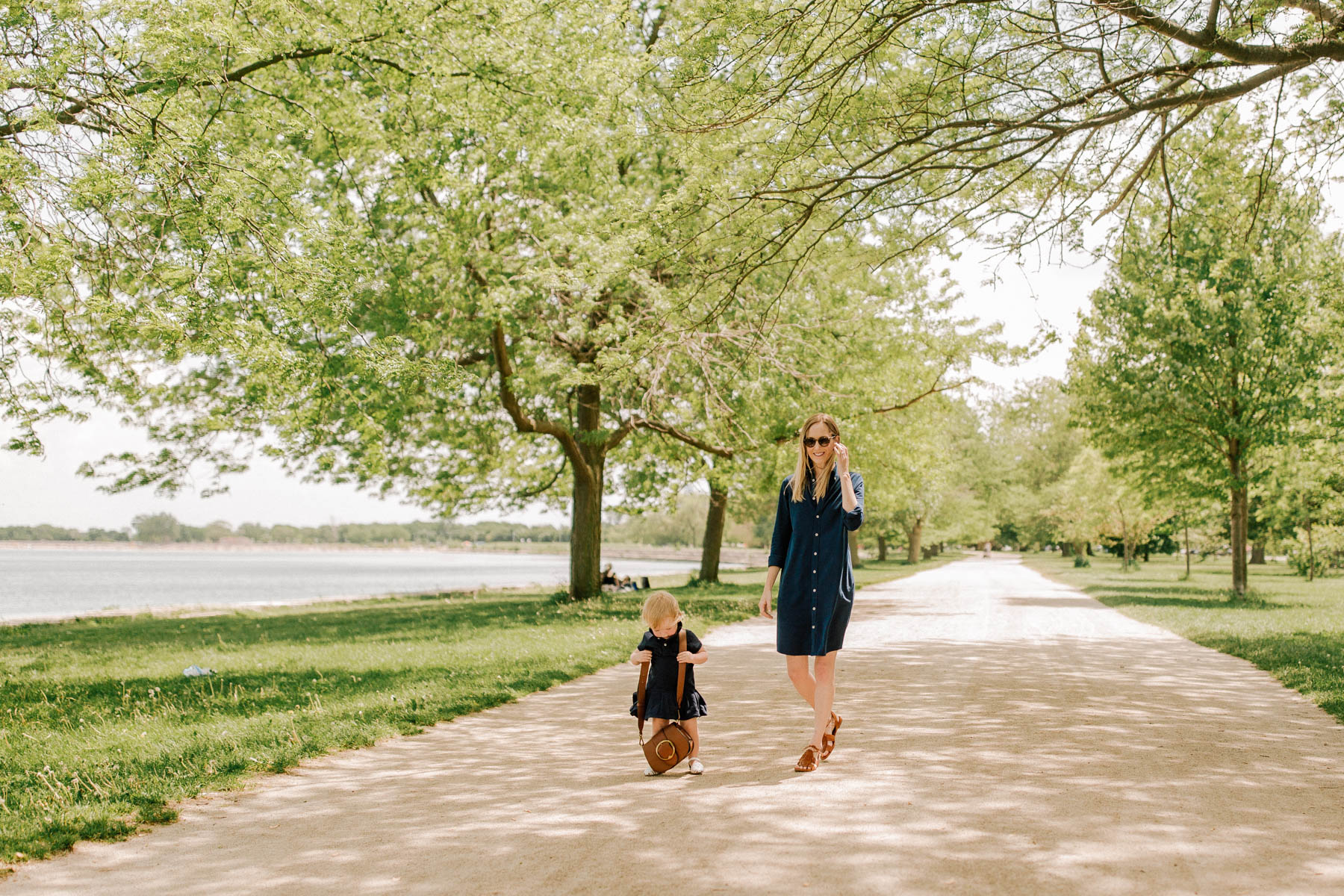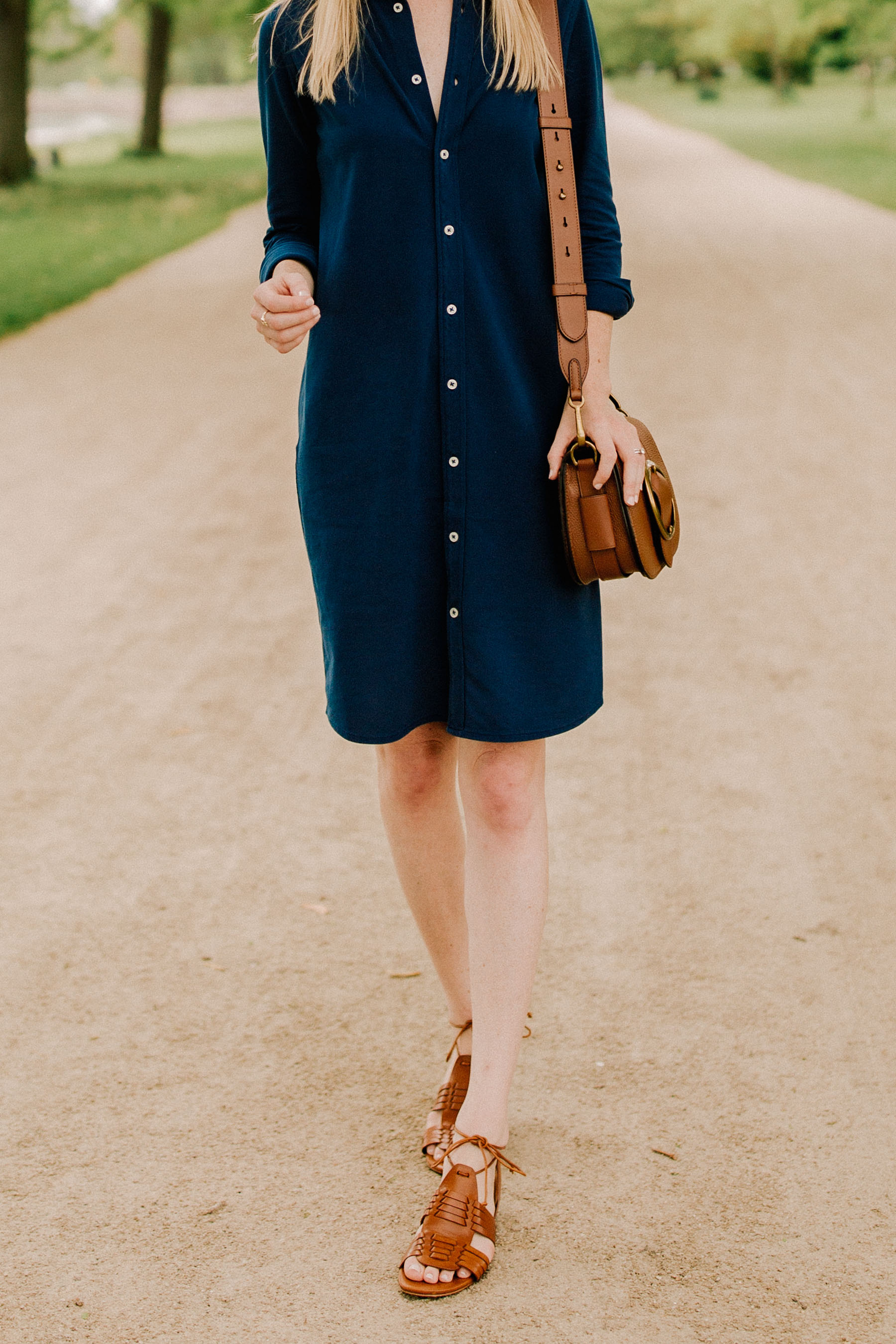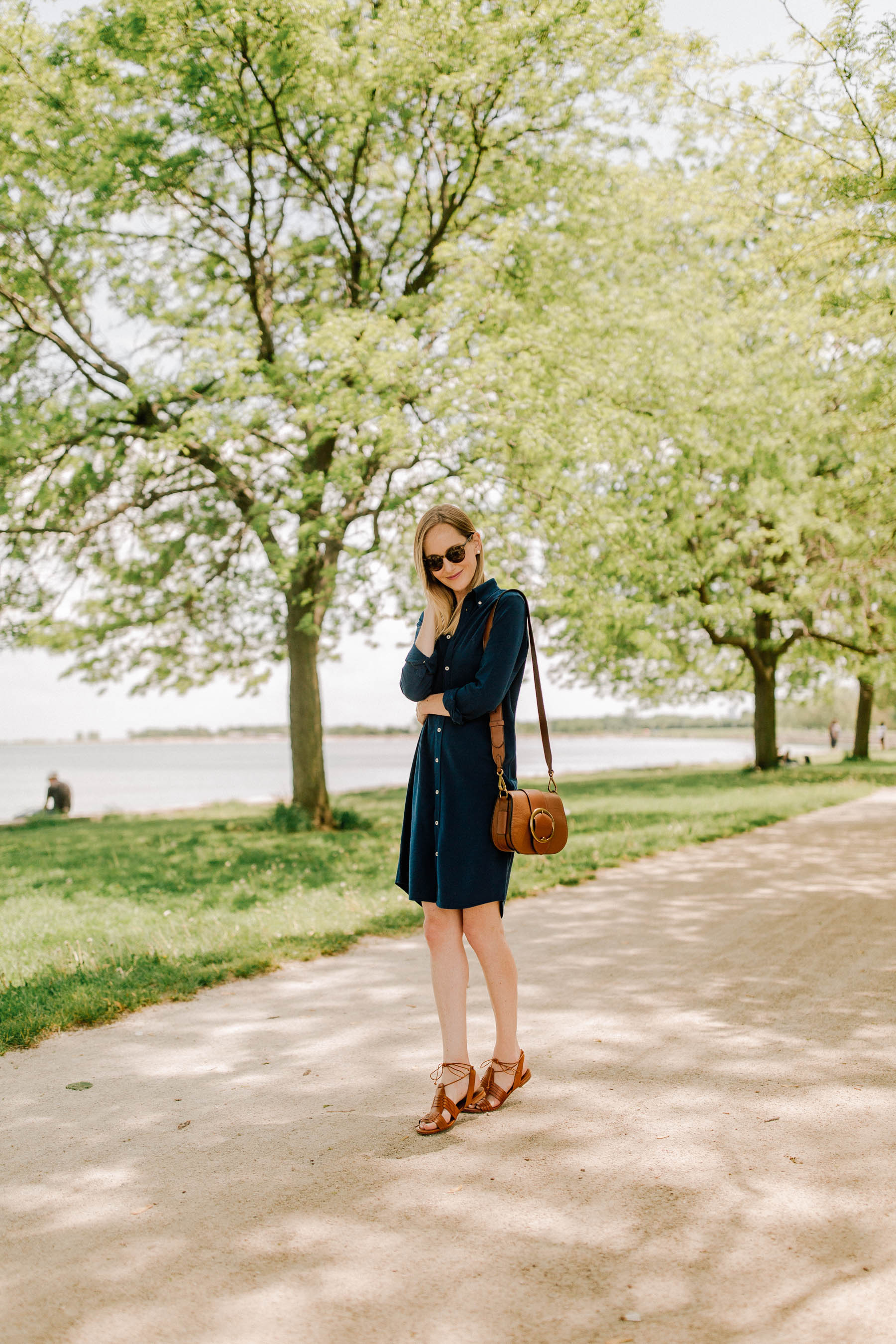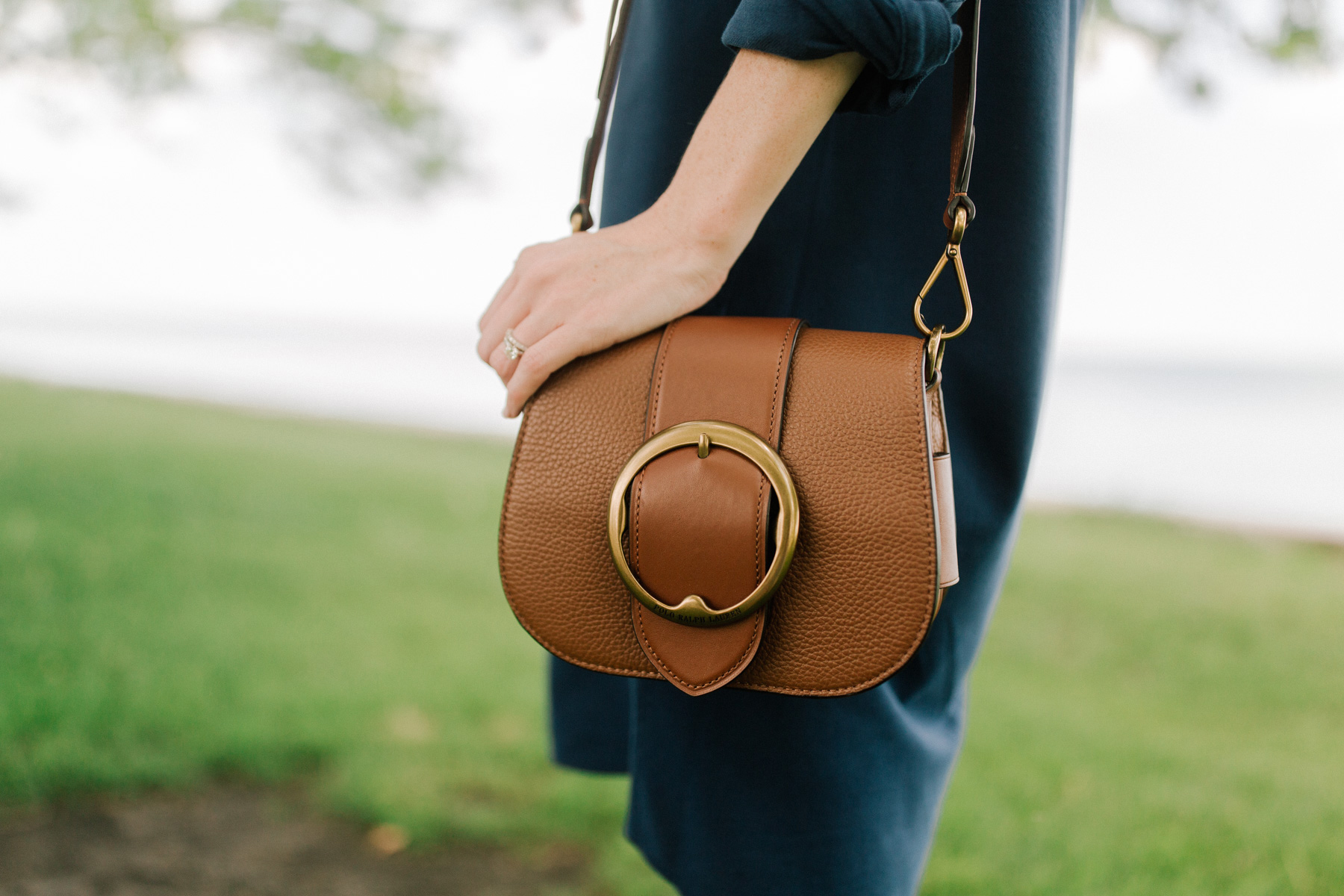 Shop the post:
Knit Oxford Shirtdress / Leather Vachetta Sandals / Leather Lennox Bag / Emma's Dress

Sponsored by Polo Ralph Lauren; all opinions are my own. As always, thank you so much for supporting the brands and partnerships that keep Kelly in the City up and running!