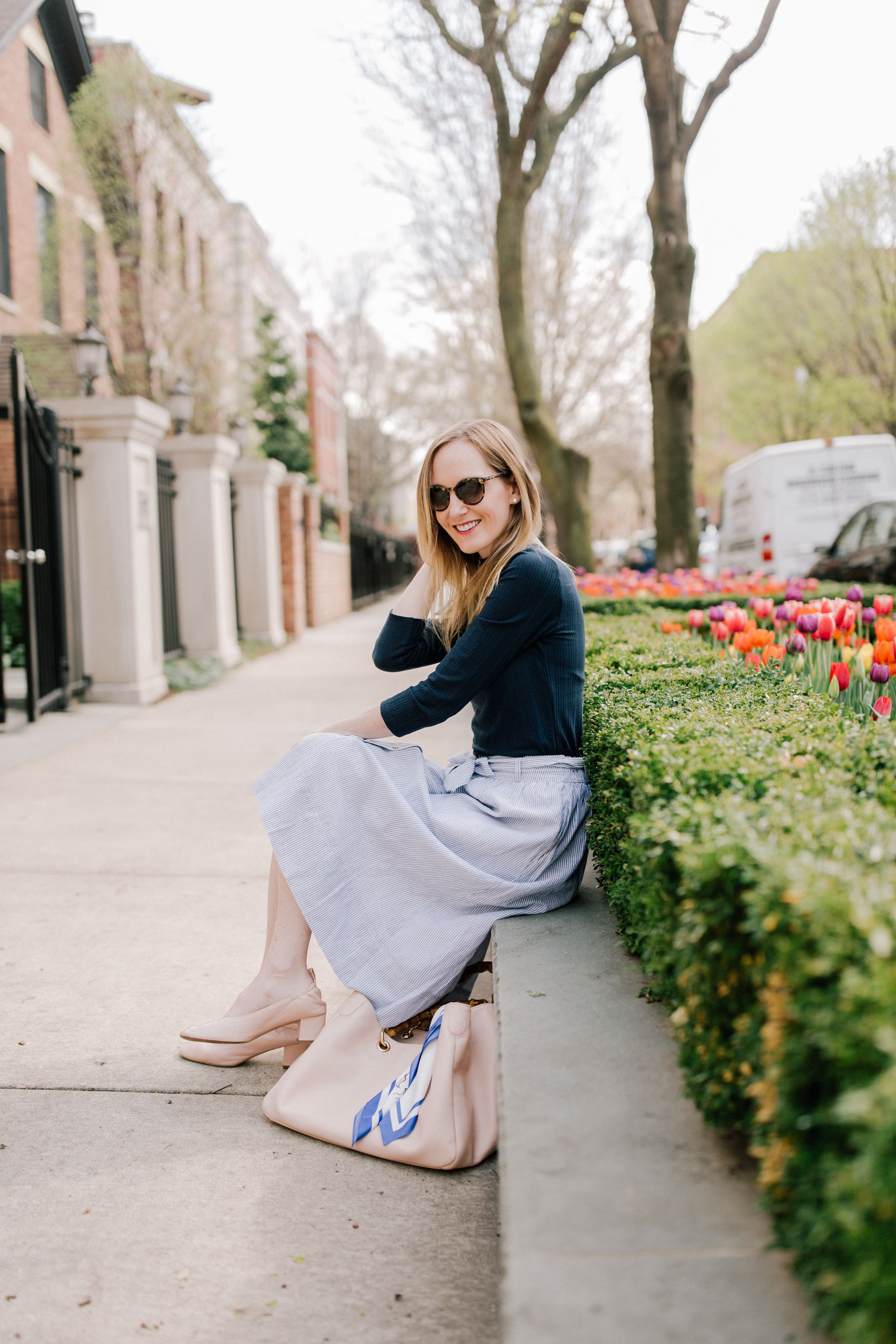 Striped Skirt (Sold out, but I love this skirt, this skirt, this skirt, and this skirt–all very similar. I'm also obsessed with this gingham skirt which I own as well. Size down, though!)/ Blush Pink Everlane Day Heels c/o / Bamboo Tote (See all versions here!) / Newer Version of the Scarf
Hey, guys! I thought I'd do a quick review of the Everlane Day Heels today since I get so many questions about them. :)
Everlane Day Heel Review
Style:
When I first saw them, I didn't know what to think. I was torn between "super cute" and "super grandmaish" feelings. 😂 In the end, I went with cute, and considering how many random people compliment me on them when I'm out and about, I'm going to say I was right! They're different, for sure… but I think that's what makes them memorable.
Sizing:
In my experience, the Day Heel runs totally TTS. I typically wear a 7.5–sometimes a 7 when my feet slide forward in heels. But I took these in a 7.5, and they're perfect. My feet don't slip out, and my toes aren't pinched!
Heel height:
Only two inches, yet they look a bit higher! Two-inch heels are my jam. They give me that extra height that makes me feel a little fancy, yet I can walk around in them all day and even play with my toddler when I'm in 'em. Zero pain in the balls of my feet or in my heels. Anything over two inches is a struggle for me, if I'm being honest.
Leather:
BEYOND soft, which contributes to the comfort. The leather is so soft that it seems like the shoe would easily mold to any foot shape!
Elastic backs:
When I wear these shoes ALL day, my elastic starts to bother me–but only after a long, long time. Remember the elastic-backed TB shoes?! Those hurt me after five minutes; these (again) only bother me at the very end of the day, and it's not that bad. (Also, I should mention that my feet ALWAYS hurt. My friends say the elastic backs don't hurt them at all!)
Colors:
I'm obsessed with the blush, red, cognac and navy colors. Though you really can't go wrong!
Hope this helps; let me know if you have any questions! PS: If you're looking for a flat version of the Day Heel, this is the new "Day Glove" flat!

Abercrombie finds

Favorite skirts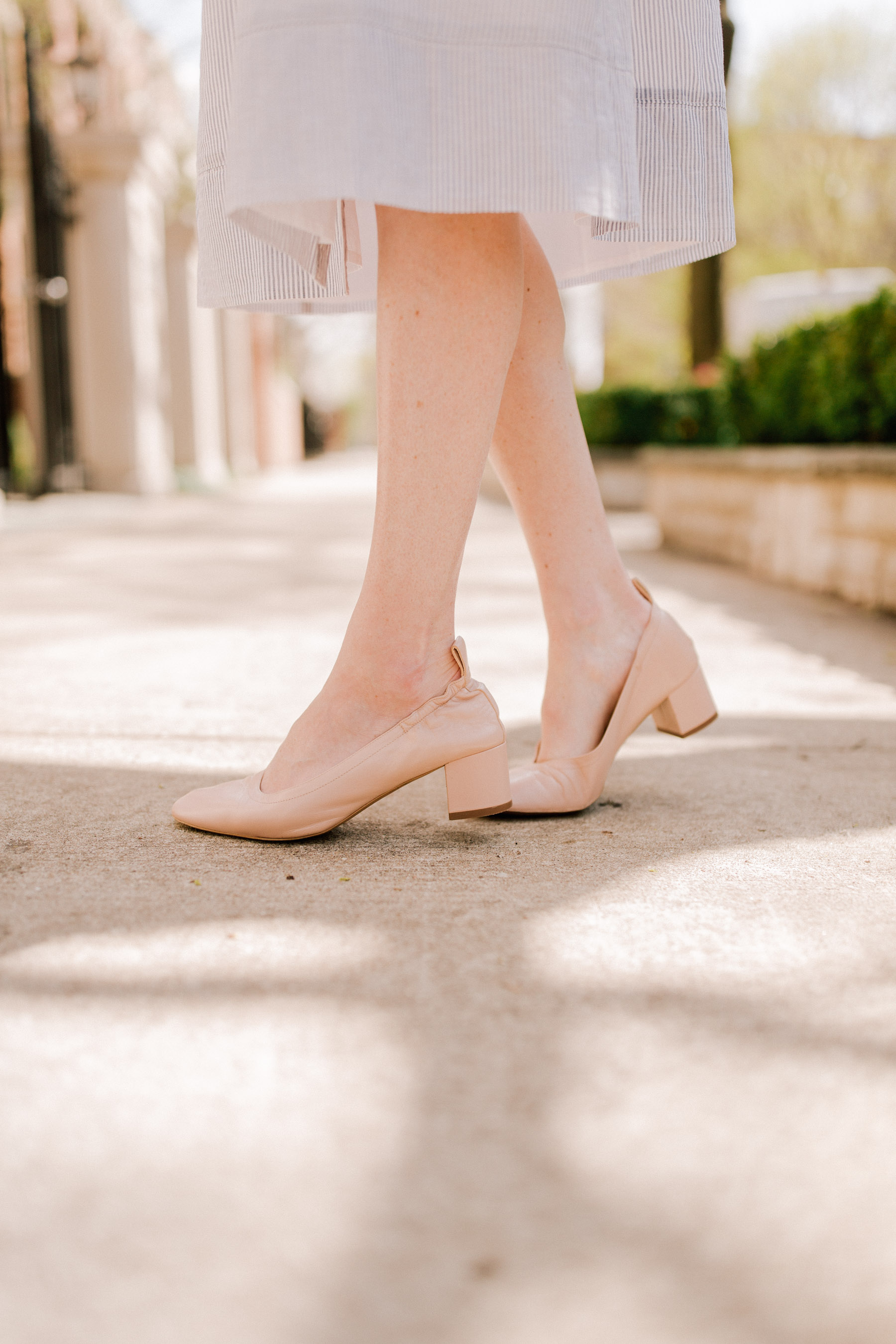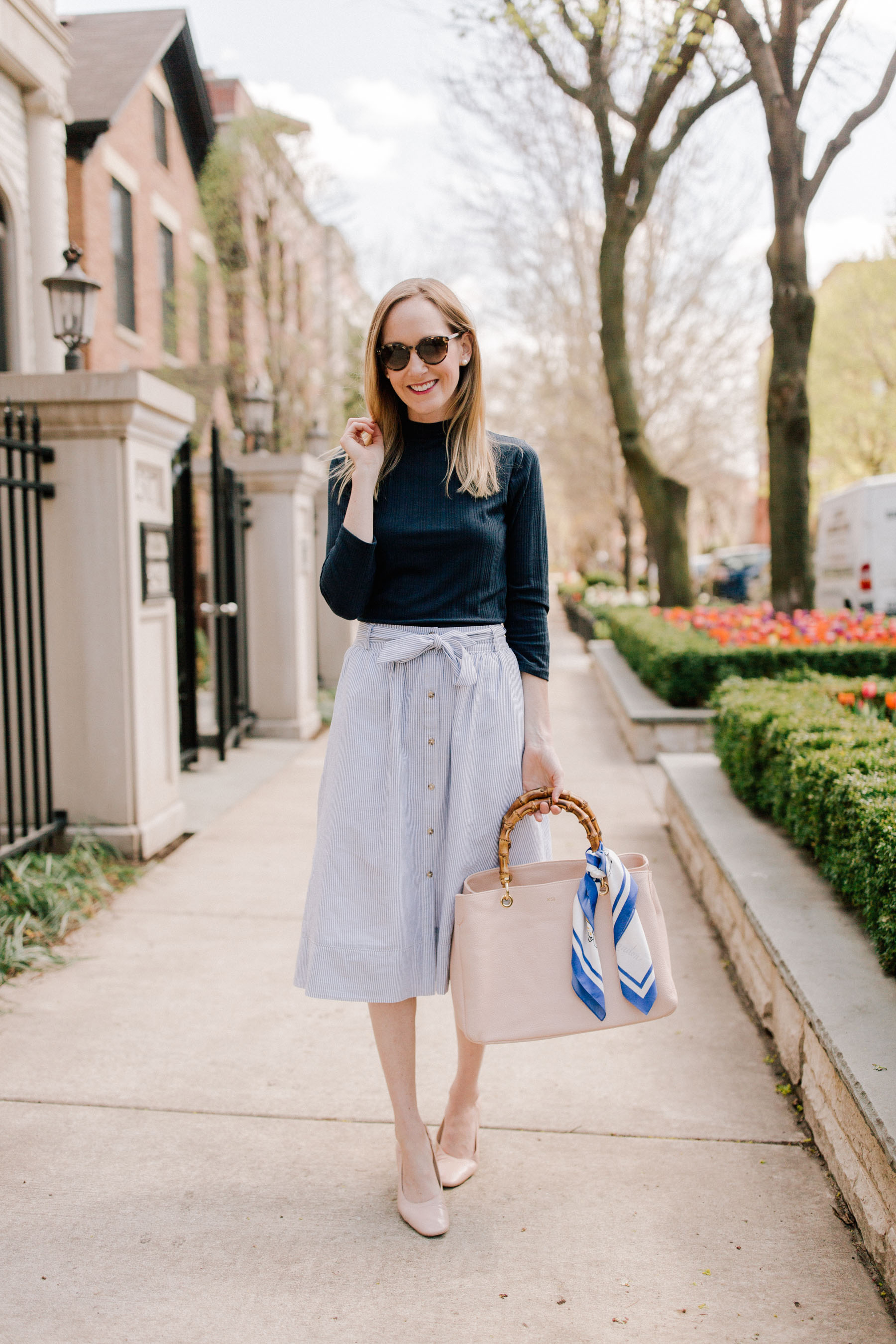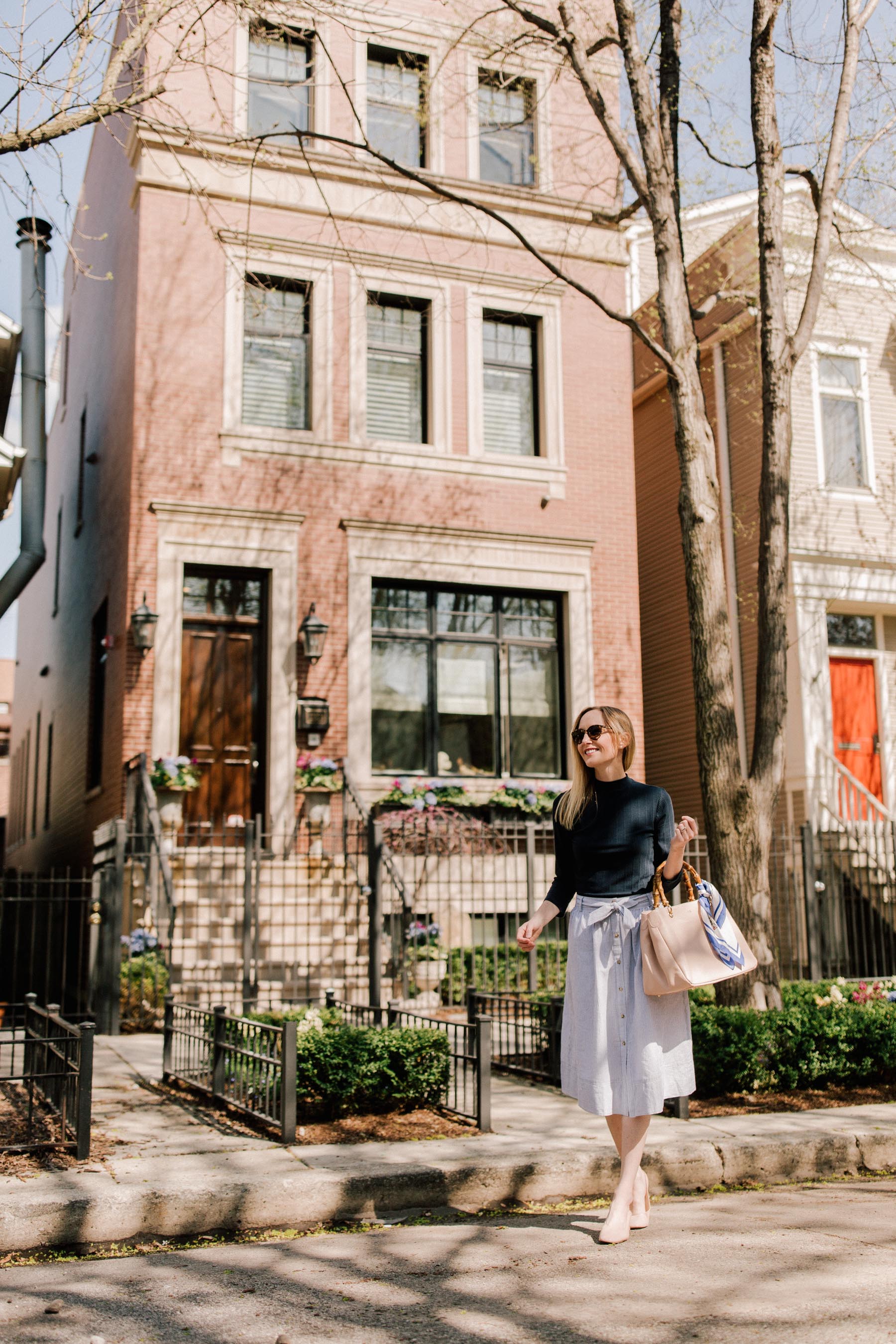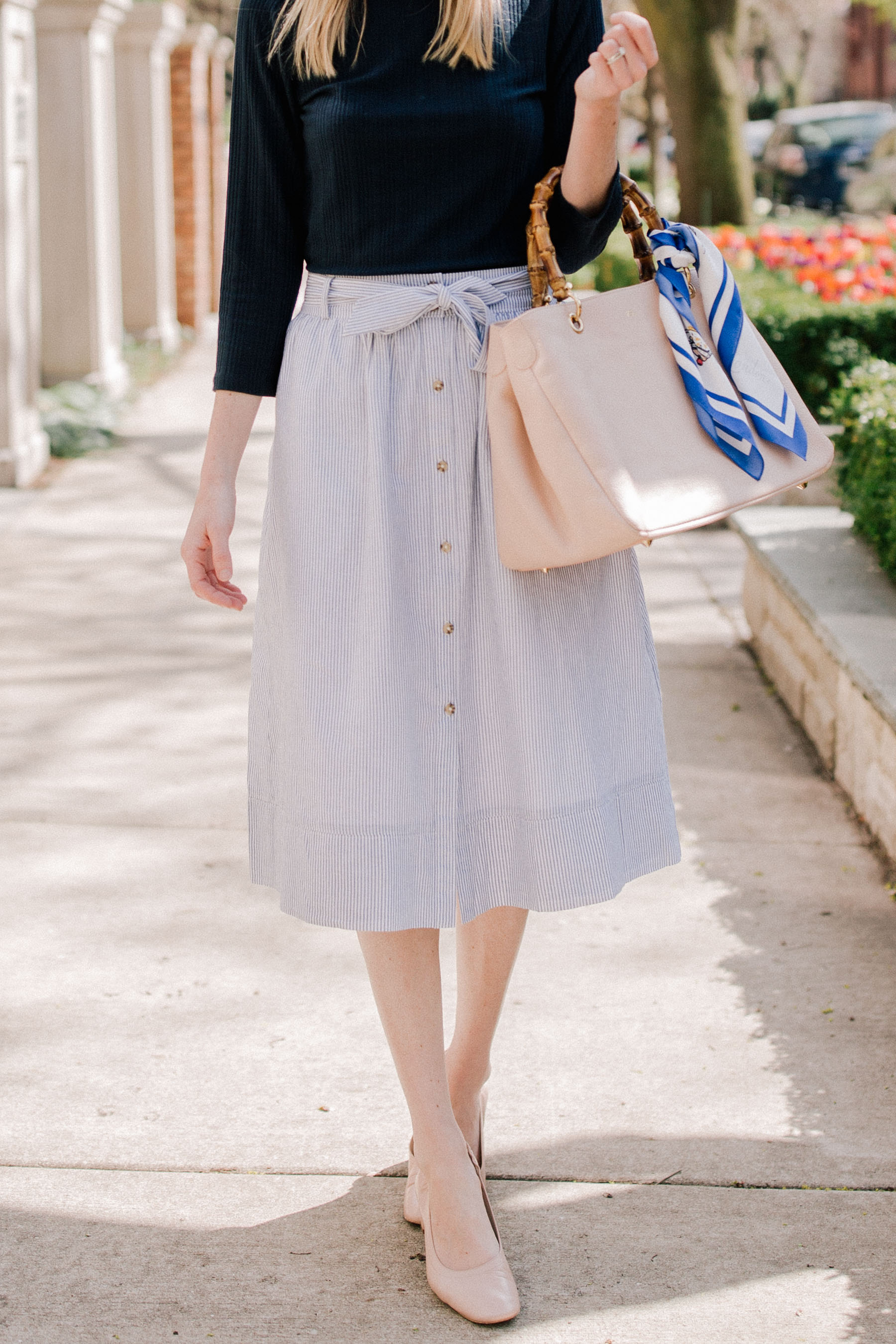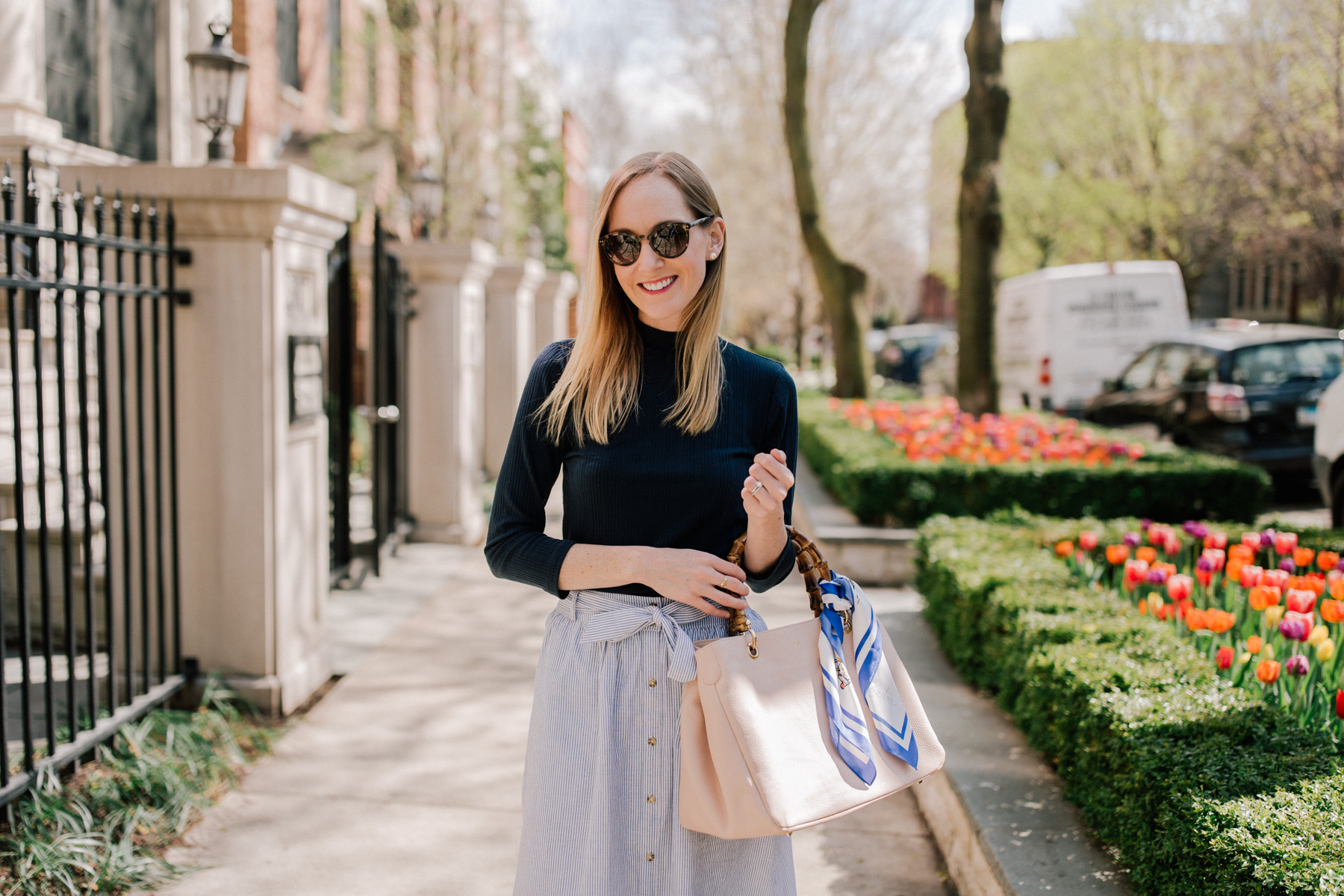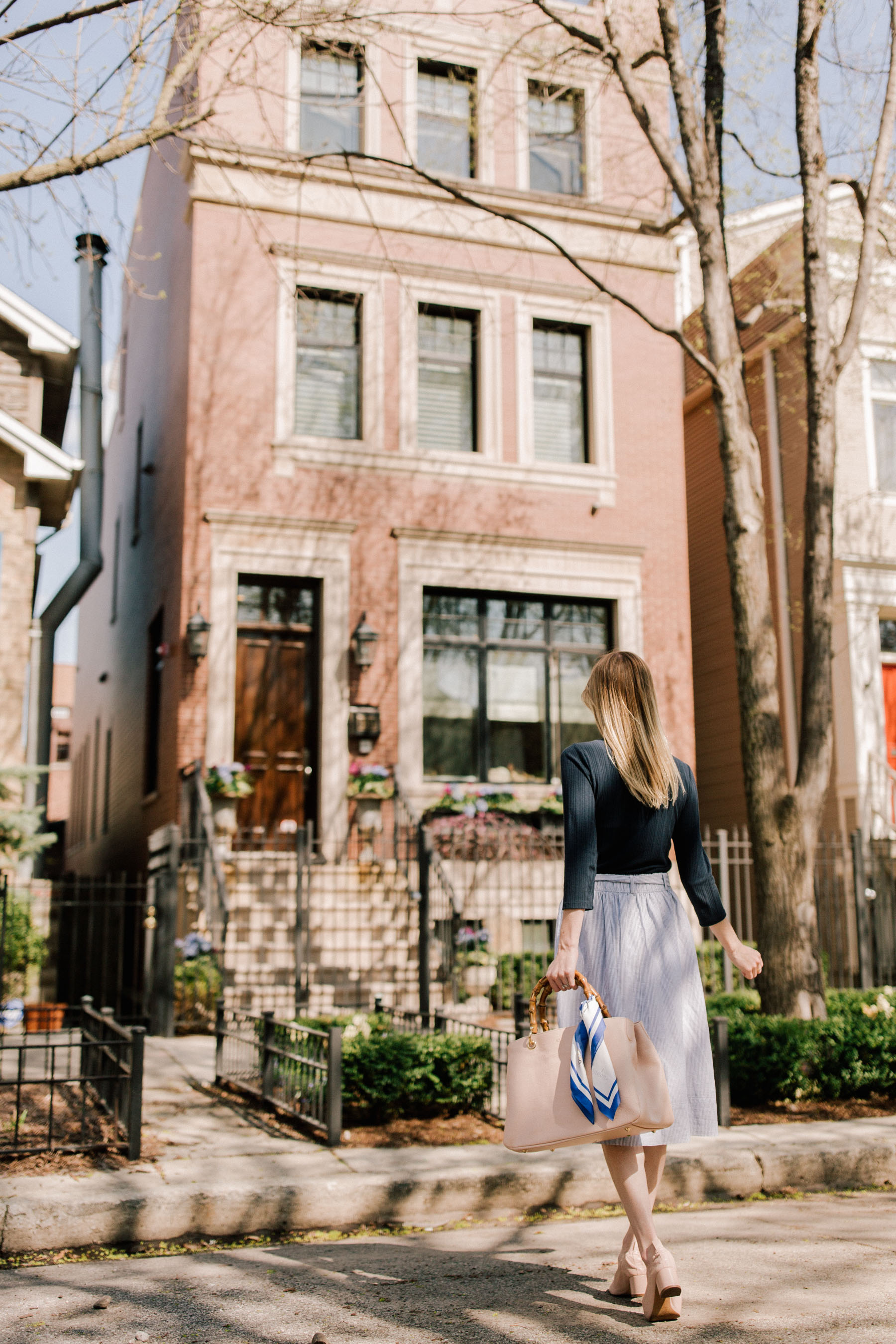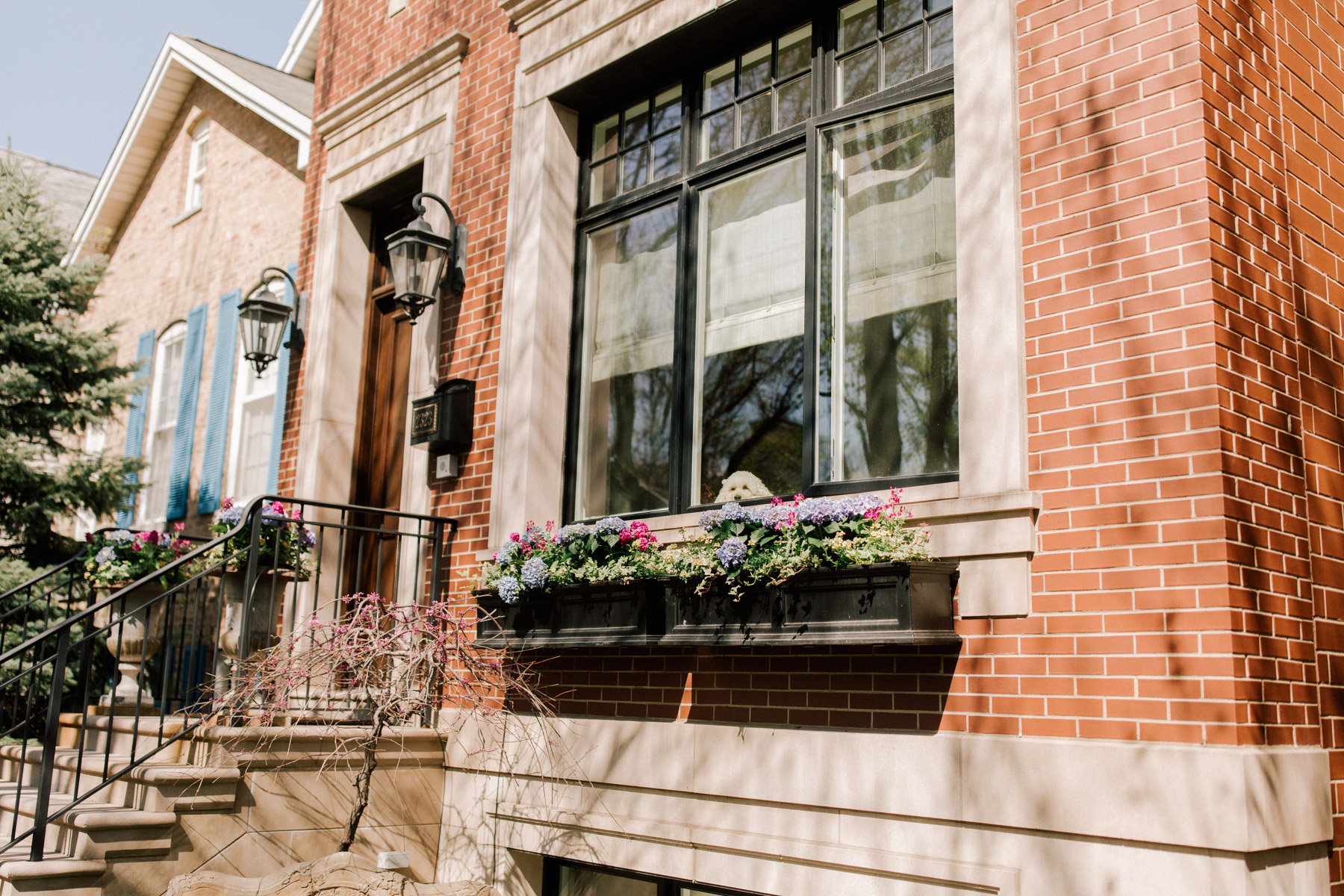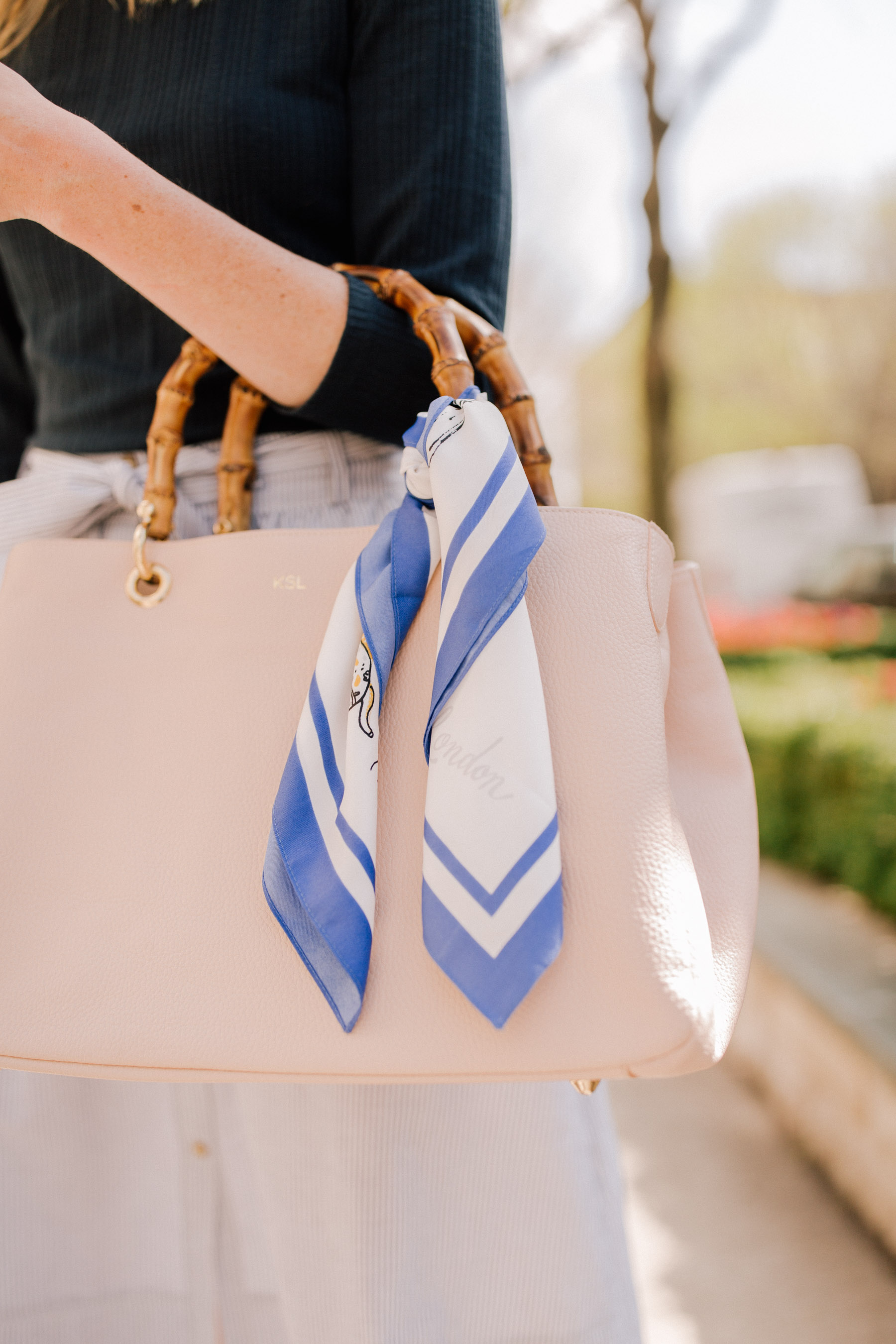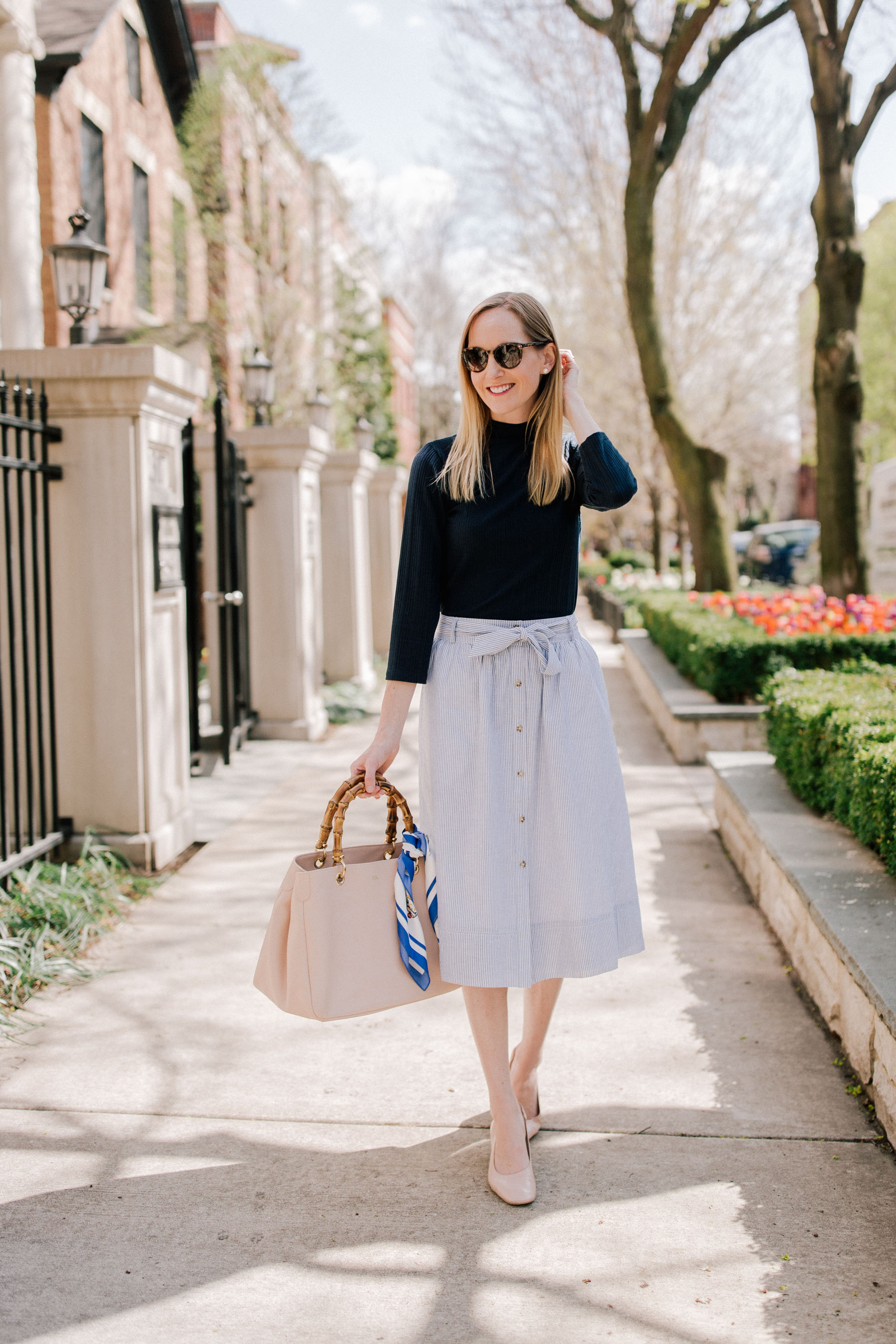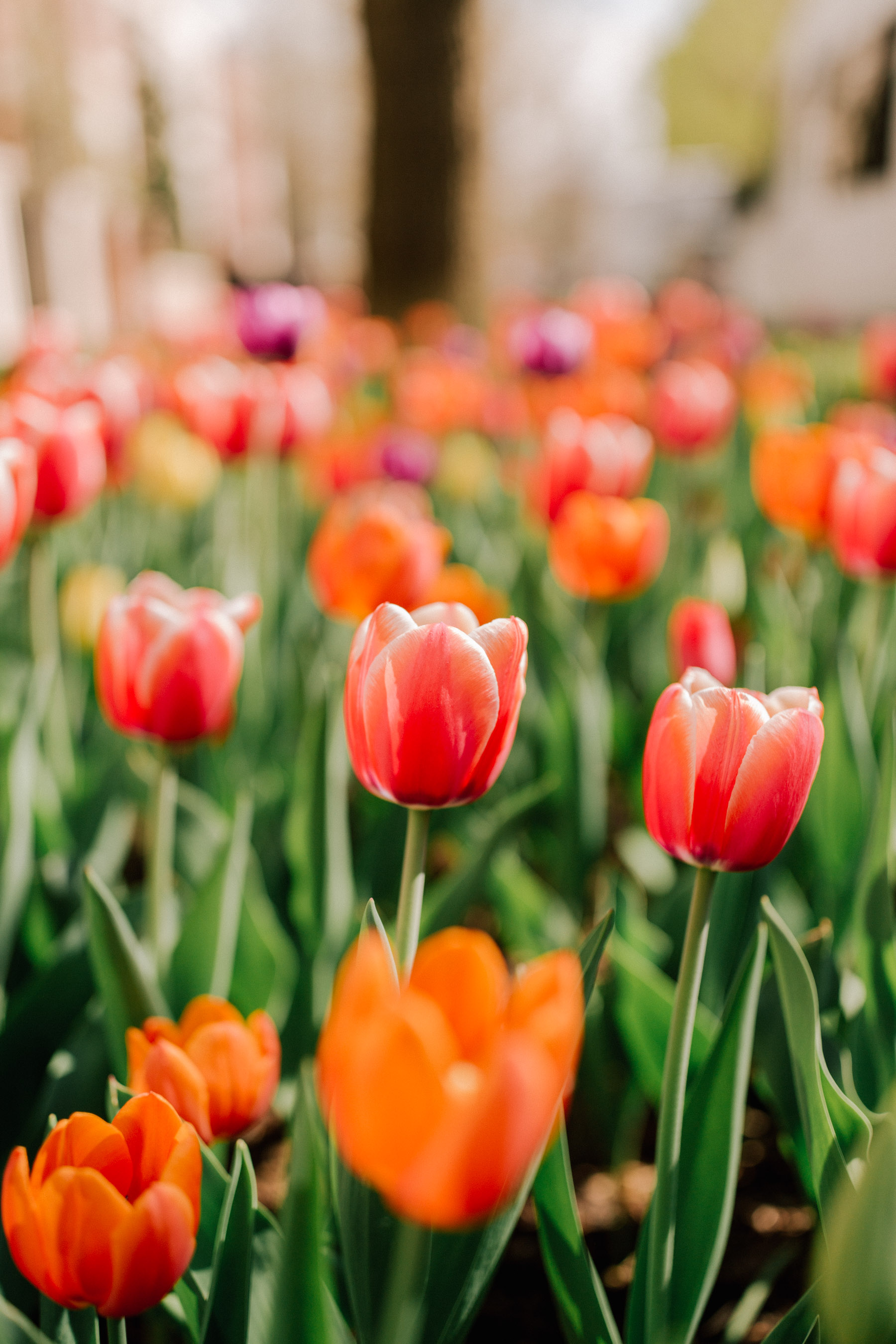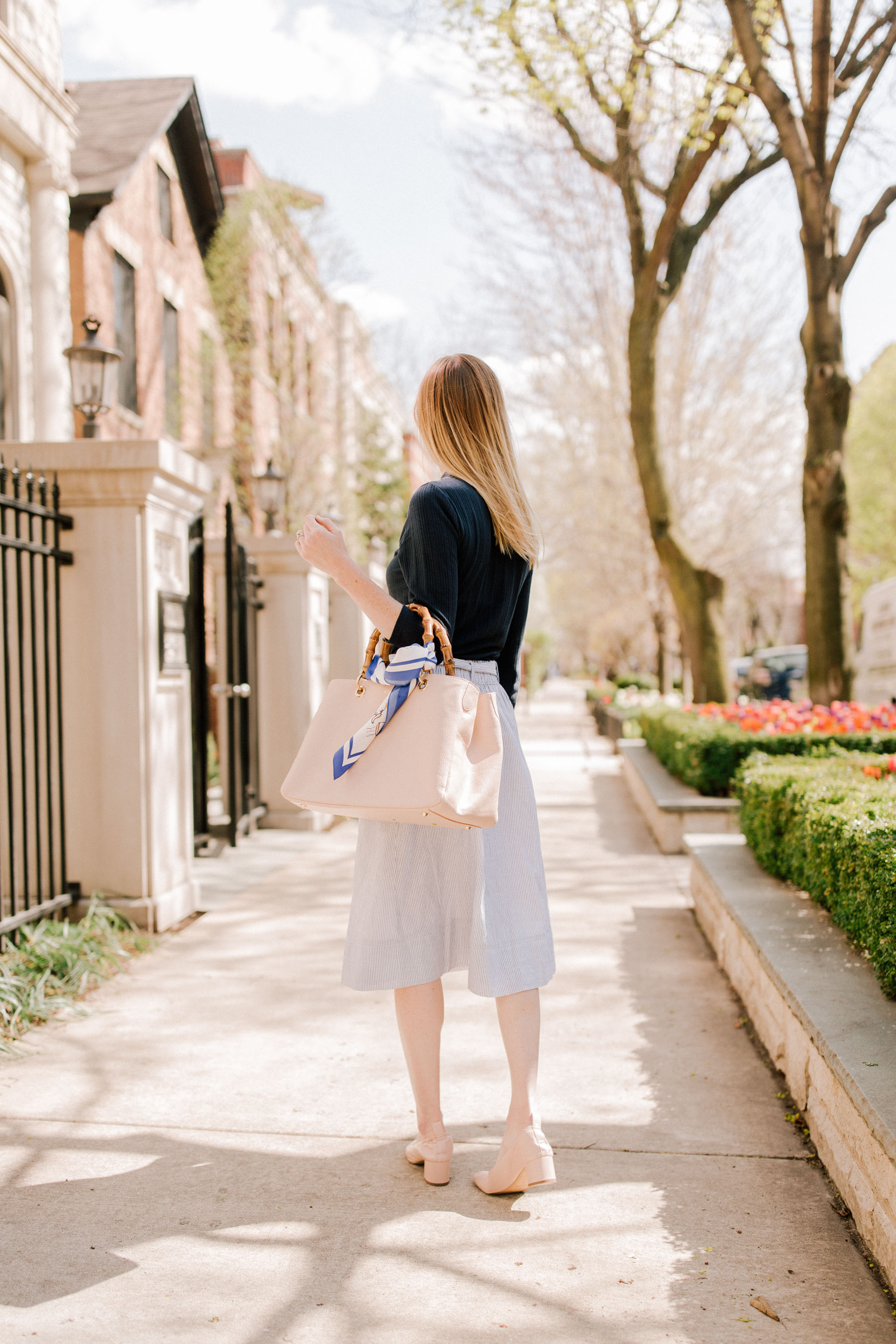 Shop the post:
Striped Skirt (Sold out, but I love this skirt, this skirt, this skirt, and this skirt–all very similar. I'm also obsessed with this gingham skirt which I own as well. Size down, though!)/ Blush Pink Everlane Day Heels c/o / Bamboo Tote (See all versions here!) / Newer Version of the Scarf

Abercrombie finds

Favorite skirts
SaveSave