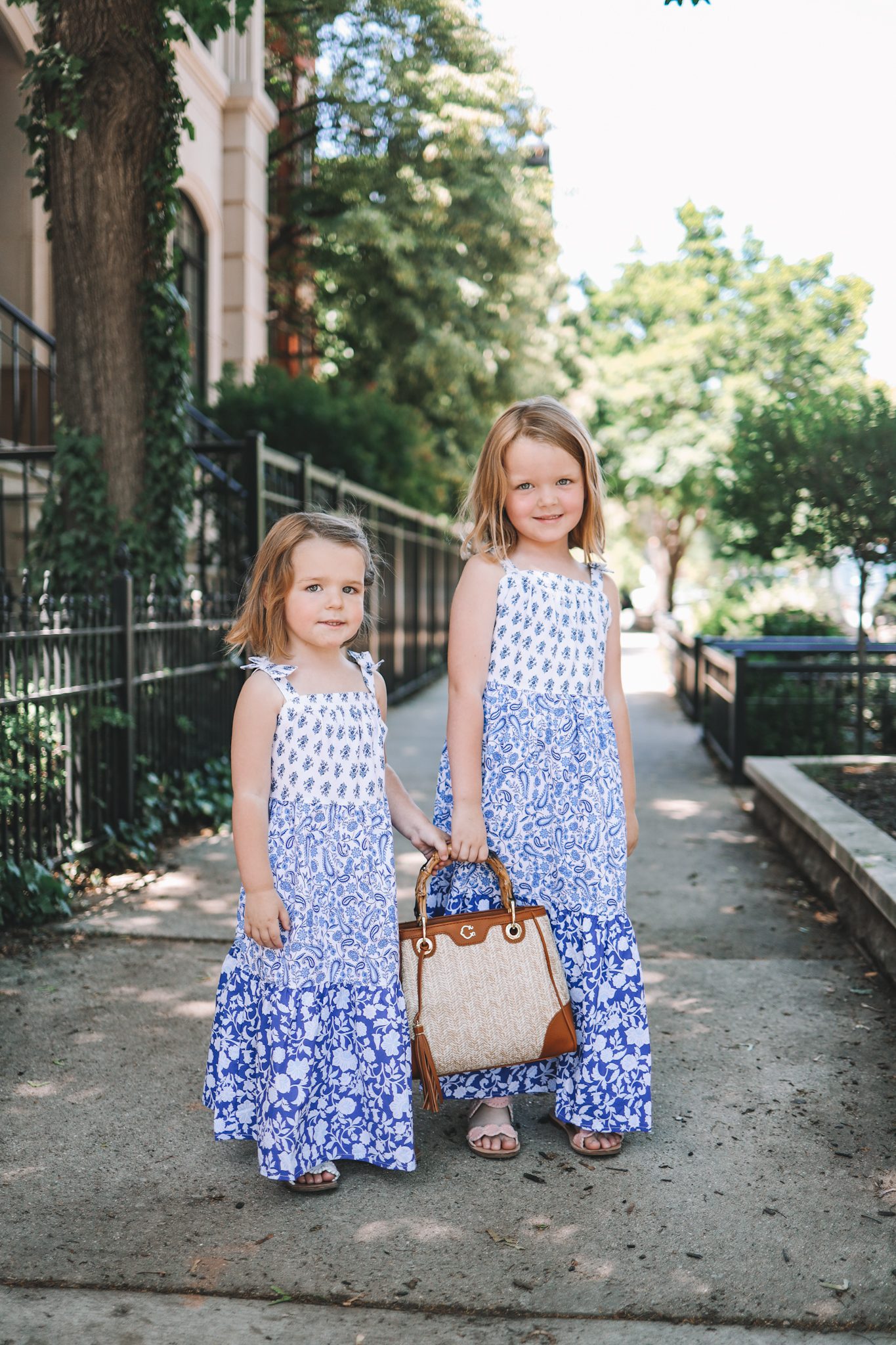 Maxi Dresses / C.Wonder Bag / Wedges / Bow Back Dress
Okay, is there anything cuter than mini maxi dresses?!
I'm going to be sharing some of these photos on Instagram today so I thought I'd put them up on the blog as well for safe keeping. ;)
(Let's be serious. I am a hard drive-killer.)
Emma picked out the maxi dresses, and she was SO excited to get them in the mail. My one tip would be to size down! I always order 1-2 sizes up for my girls so they can get a few years' worth of wear out of pieces, but I definitely should've ordered their "age appropriate" sizes. That's okay, though. Nothing a few quick stitches on the straps won't fix!
Hope you guys have a great weekend. ♥️
Shop the post: