Noodle's Dog Bed / Slippers / Plaid PJs (Full set in black watch plaid here. I also love this pair and this pair from J.Crew.)
Mornings and nights are pretty crazy around here these days. No matter how early we get up or start the "winding down" process, it's a mad dash to either get out the door or get into the crib on time with our little (adorable) two-year-old tornado. ;) I'm positive that I could allot three hours to each routine and still be late. Yesterday, it took me a solid 20 minutes to manage to get Emma dressed, and when I turned around for a minute to pour her cereal, she was UNDRESSED with magic marker all over her belly and was drawing on Noodle's paws. Like, where did she even find that marker? We keep them on the top shelf! 😂
So yeah. I suppose what I'm trying to say is that as a mom, I've had to readjust my own personal routine. Before, I'd take my sweet time in the bathroom, and use and experiment with a bunch of different products. I'd seriously give myself an hour–sometimes more–to get ready! But an hour spent in the bathroom is one less hour of sleep, and I'm simply not willing to sacrifice that, haha. Now, I have my routine down to roughly 20 minutes and only a few carefully selected products, most of which are time-saving. (Here are the haircare, makeup and skincare products I swear by, btw.)
Tips for Taking Care of Your Skin in Fall + Winter
In keeping with that, today I'm sharing how I take care of my skin during the colder months without spending a ton of money or dedicating additional time to my routine. :) With fall in full swing and winter on its way, it's time to get ready!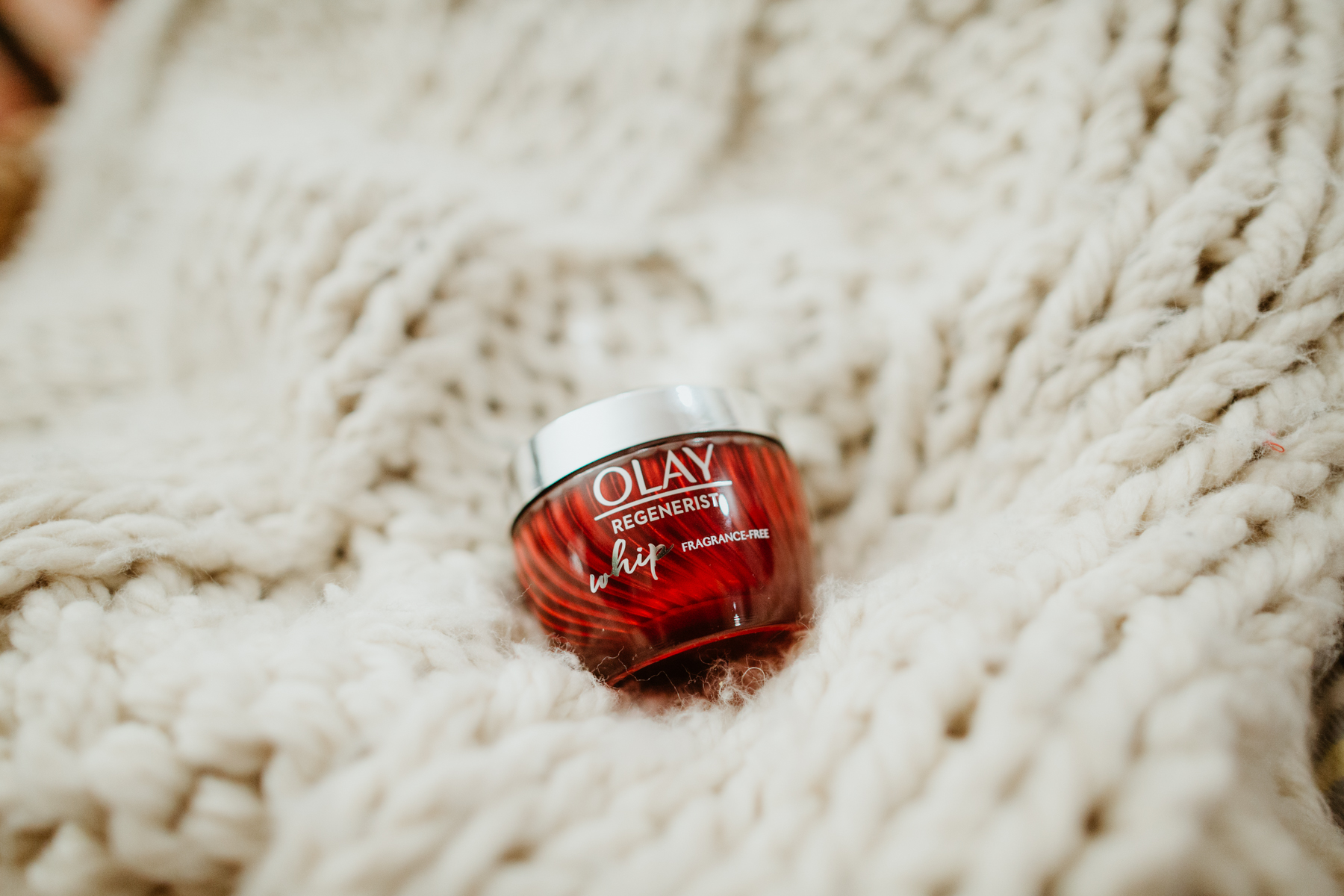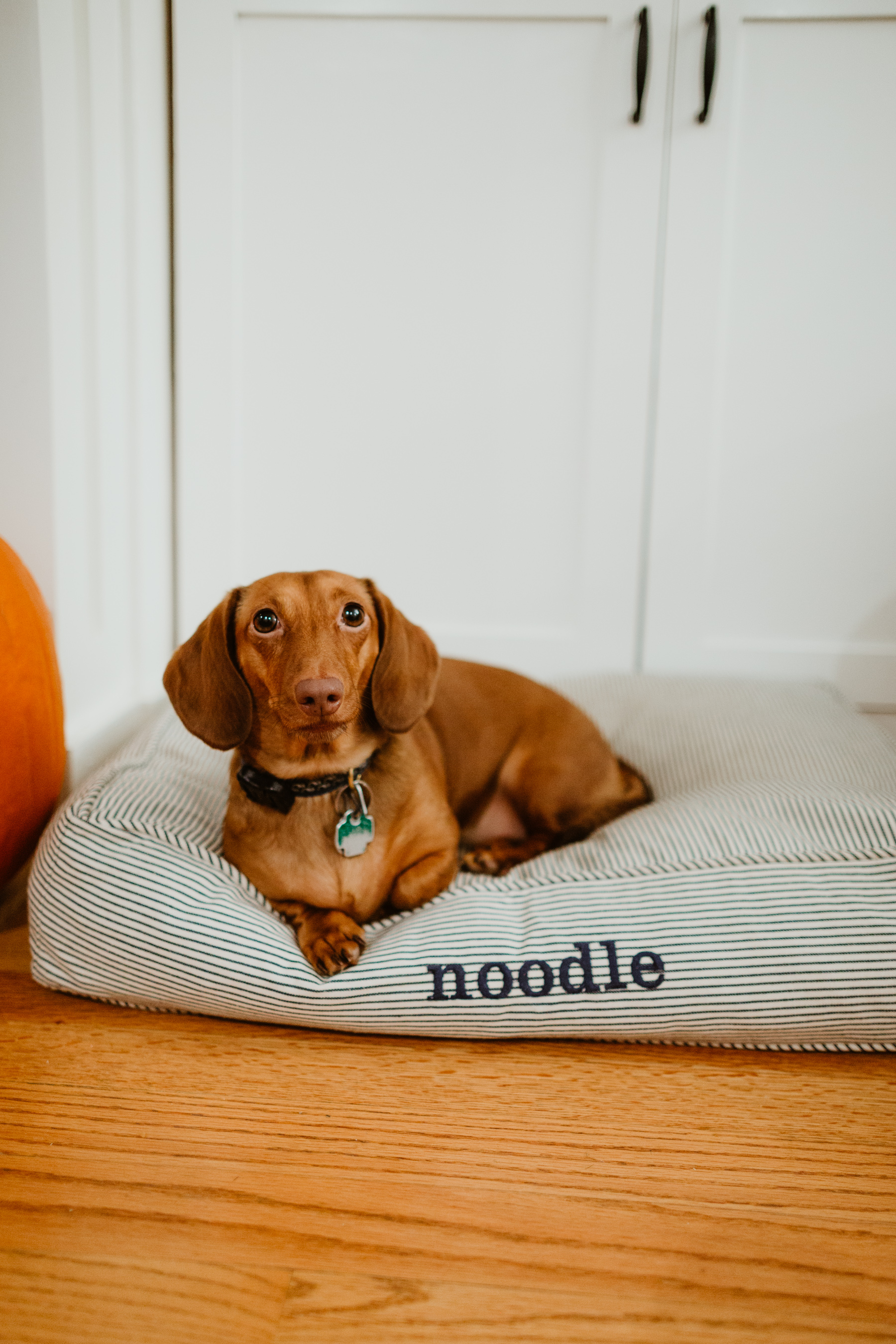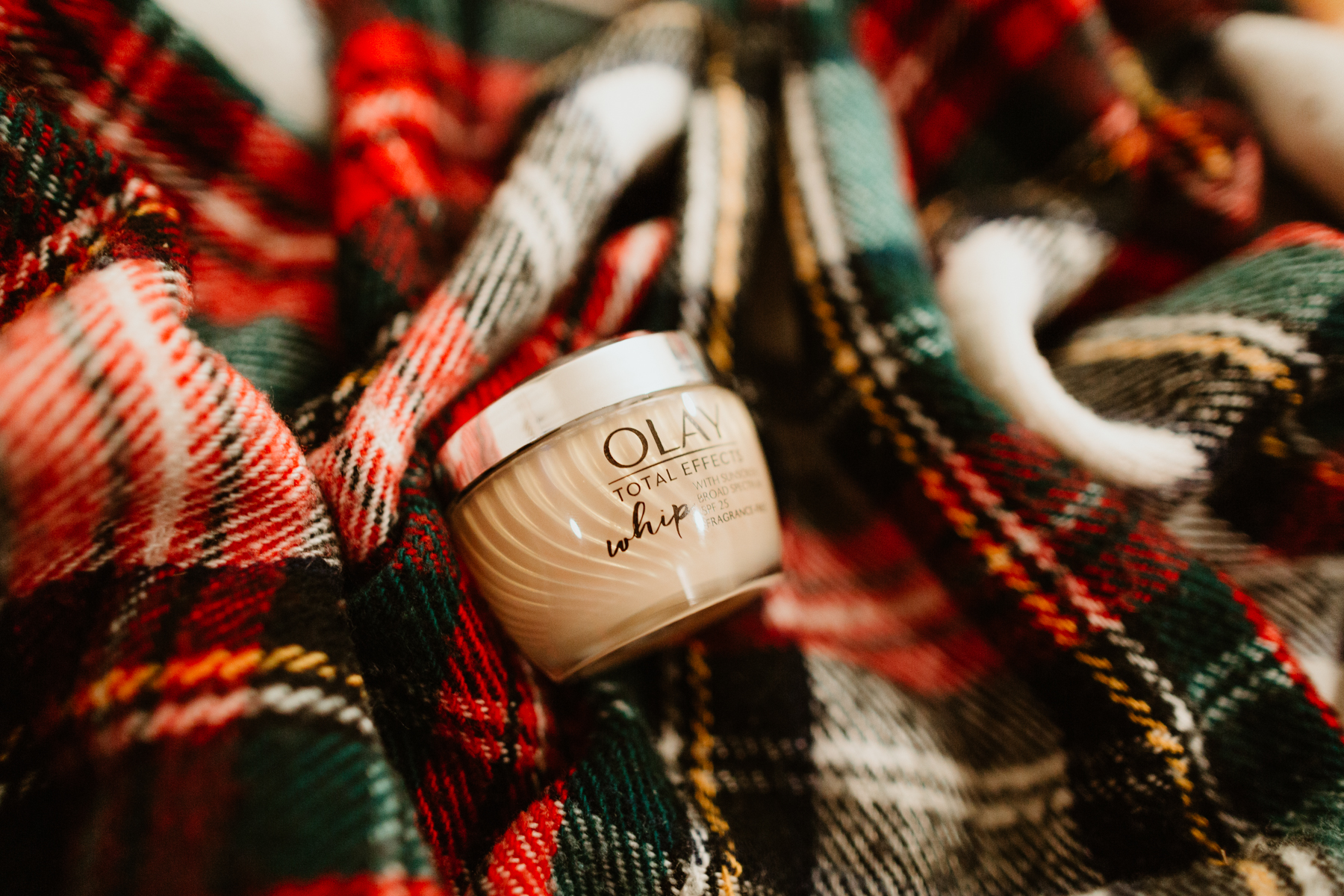 Wash your face no more than twice daily during the colder months to avoid dry skin
To keep breakouts at bay, I use an acne-fighting cleanser at night, and then a gentler, brightening one in the morning.
Reduce the number of products you use
Save time by switching out your moisturizer and makeup primer in favor of Olay's fragrance-free Regenerist Whip, which acts as both. No more having to wait around for your old products to "dry," since Whip is lightweight and absorbs into the skin on contact! You can ditch your wrinkle cream, too. The fragrance-free Regenerist Whip's anti-aging formula is specifically designed to reduce the appearance of fine lines. Finally, you can use it as a sunblock! Olay's fragrance-free Total Effects Whip is SPF 25. Note: For the entire month of November, Walgreens and Olay are partnering to offer a "buy two and get the third free" deal on all Olay skincare products. It's a great time to stock up! Also, here's my full review on Whip with more info.
Exfoliate weekly
There are several ways to do this, but I really like Olay's Regenerist Detoxifying Pore Scrub. It removes those dead skin cells but doesn't leave my skin looking red or raw.
Form healthy habits
Make sure you're drinking enough water, getting seven to eight hours of sleep, eating a balanced diet, and not touching your face too often. These are habits that'll positively impact many parts of your life and body, but I can't believe how wonderful my skin looks when I adhere to them!
Try an eye cream
One of my biggest struggles as a working mom is that I always look exhausted, even when I've had a good night's rest. I blame those dark under-eye circles, which are difficult to get rid of. I recently started using Olay Eyes Brightening Eye Cream, though, and I've seen a noticeable improvement. I've actually stopped needing to use concealer!
Always remove your makeup at night
I know. It's the last thing you want to do when you're exhausted from a long day, but you'll see a dramatic improvement in your skin when you're religious about it. Let it breathe and heal!
Any other tips for taking care of your skin during the fall and winter? Please let me know in the comment section below, and I'll add your tip (with attribution, of course) to this post. :)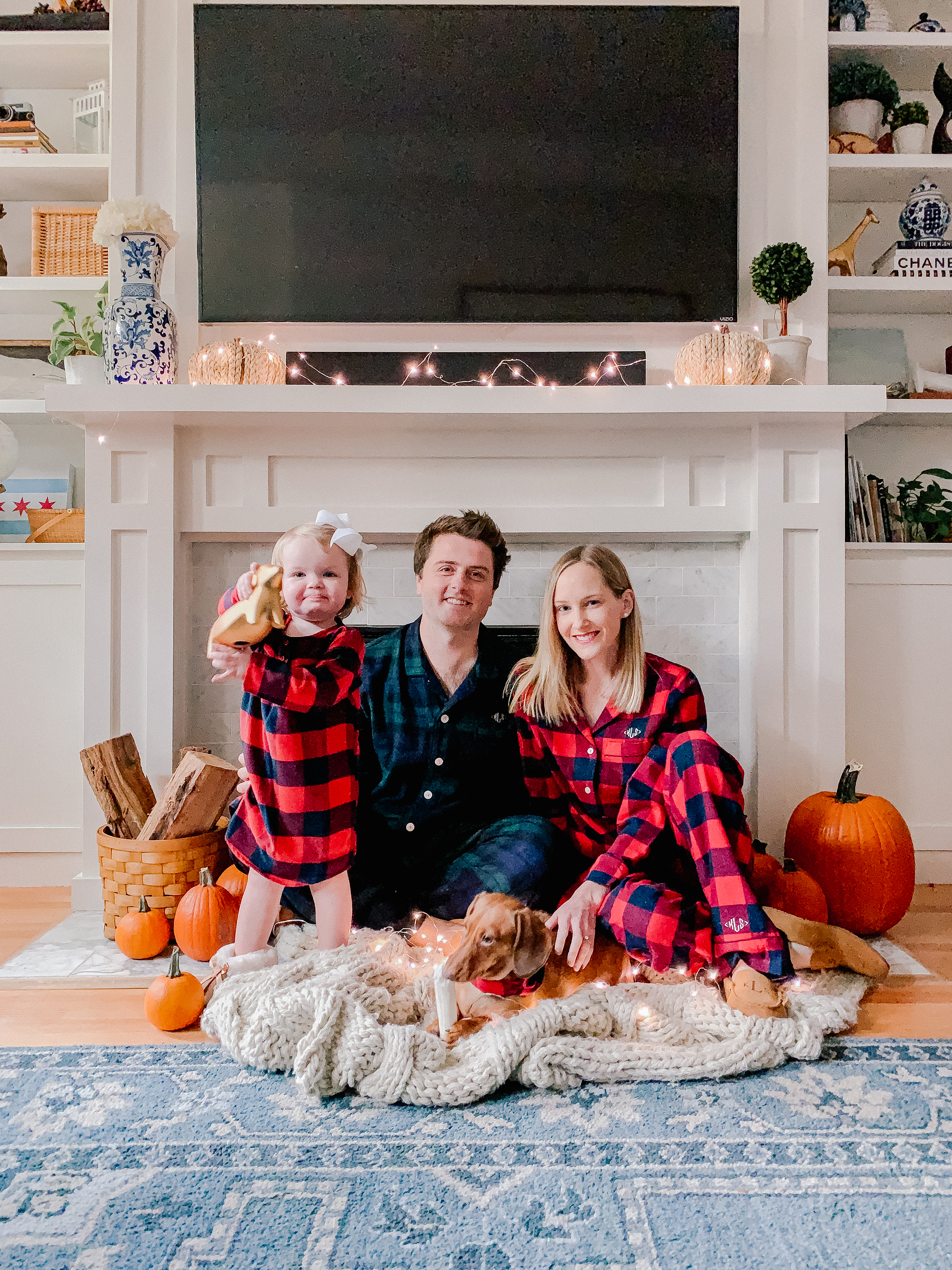 Emma's Nightgown and Slippers / My Pajama Top and Bottom + Slippers / Mitch's Pajama Top + Bottom and Slippers c/o
In collaboration with Olay, but all opinions are my own. As always, thank you so much for supporting the partnerships that keep Kelly in the City up and running!