Well, guys, my due date has come and gone, and I'm still here, whaleish (totally a word) and antsy. But everything's ready (it's a miracle!), and I'm enjoying these last few days of being a twosome with Mitch. :) It's so surreal that the most significant event of my life could happen at any moment and I don't know when that moment will be, but I'm hangin' in there! A big thank you goes out to you guys for being such a great support system–and for distracting me! You're the best. <3
But on to another "Life, Lately" post!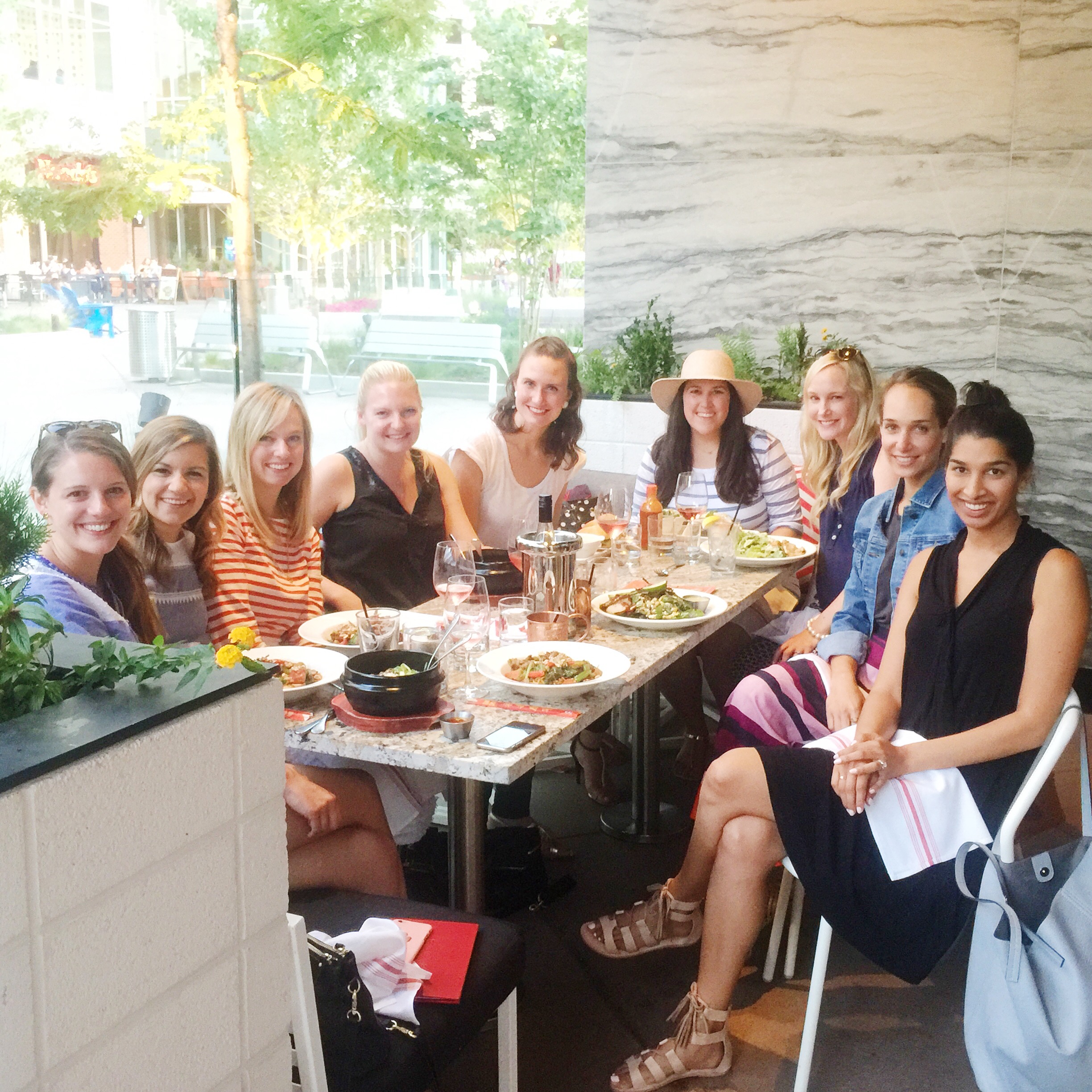 The best night. I shared this photo recently, but I couldn't not include it again. :) My Chicago girlfriends–Jess, Lauren, Maya, Kit, Emily, Erin, Blair, Shaheen and Jenn–threw me a surprise baby shower, and it was one of the most special nights ever. Never have I been more grateful to have such an amazing group of women in my life. Thank you so much, guys! I love you!
Also: you should have seen Jess trying to get me to this dinner. Absolutely hilarious. We're always late, and I was like, "I just don't understand why A) we have a reservation at a restaurant, and B) you're so concerned with making it!" Hahaha — I'm an idiot.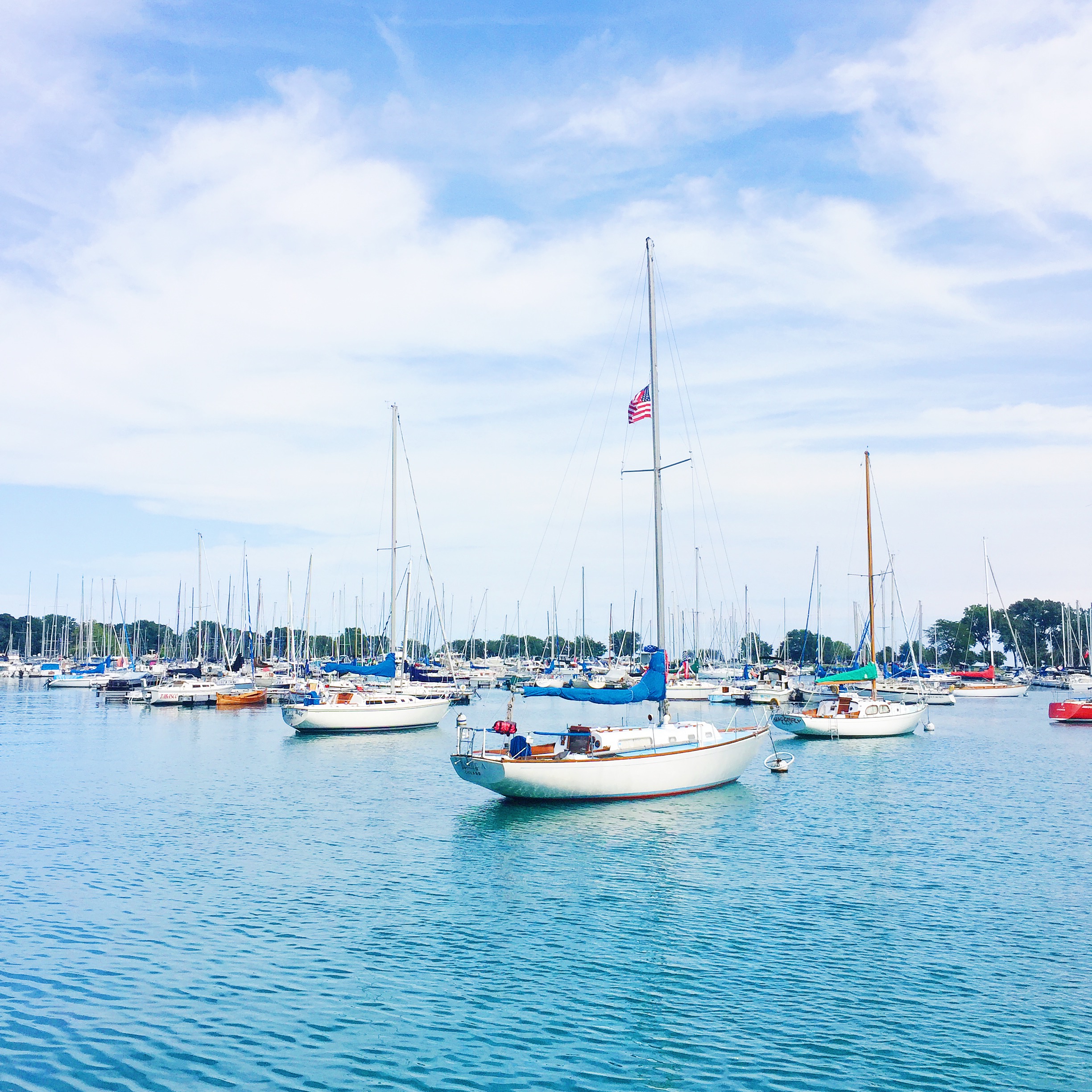 The harbor. We've had some REALLY hot days in Chicago, many of which I haven't been able to handle. Heat exhaustion while pregnant is real! But the lake has been awesome — the temperature usually drops a solid 10 degrees over there. I've been getting cooped up at home so trips to the harbor have been a godsend. :)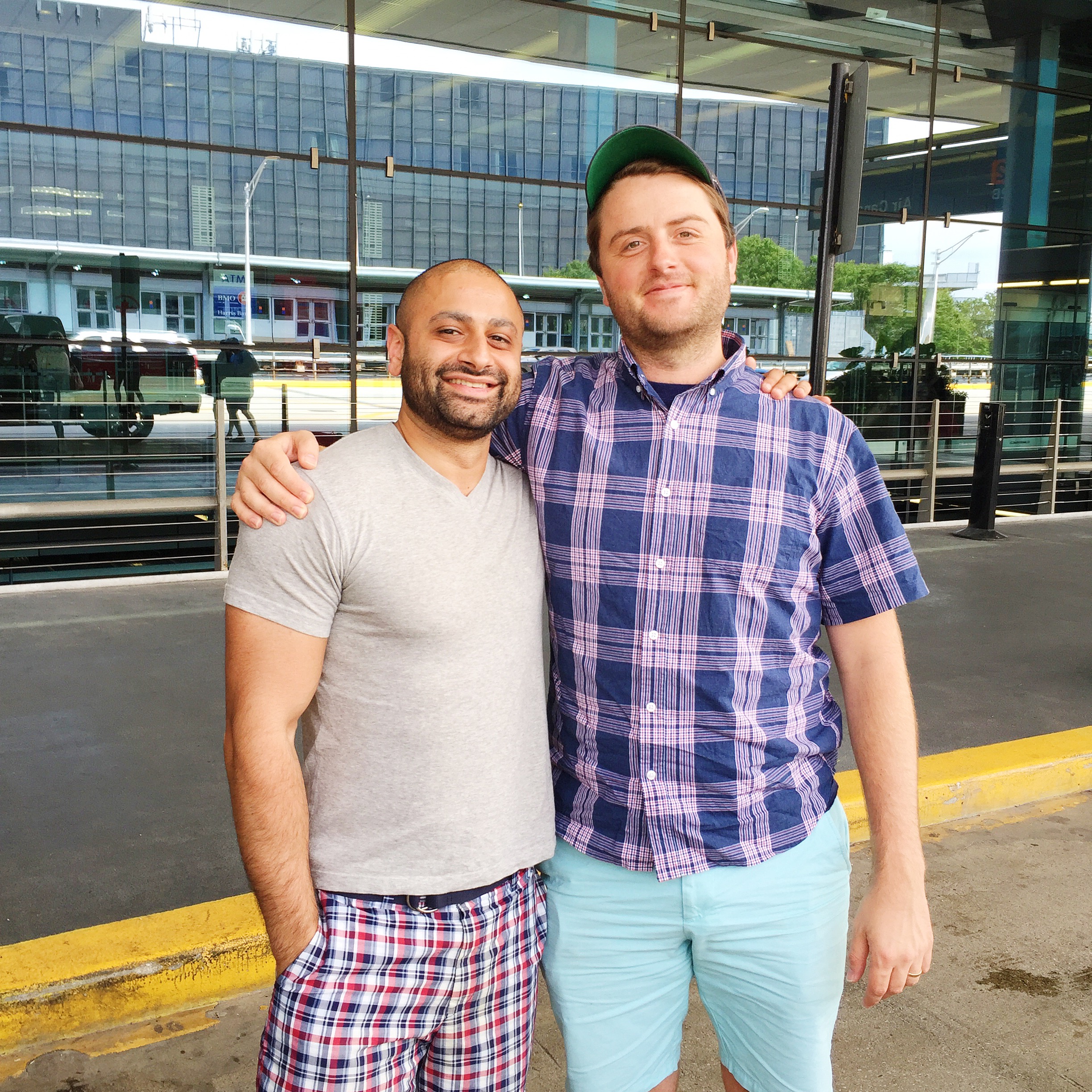 Shawn came to visit! Shawn is Mitch's childhood best friend, and these last two years have been the longest they've spent apart. (They went to elementary, middle and high school together; they went to college together; and they even moved to New York together, hehe. Mitch, Shawn and I lived in the East Village together for a couple of years, too! Craaaaazy times.) It was such a nice weekend. Shawn, please move to Chicago. We miss you too much.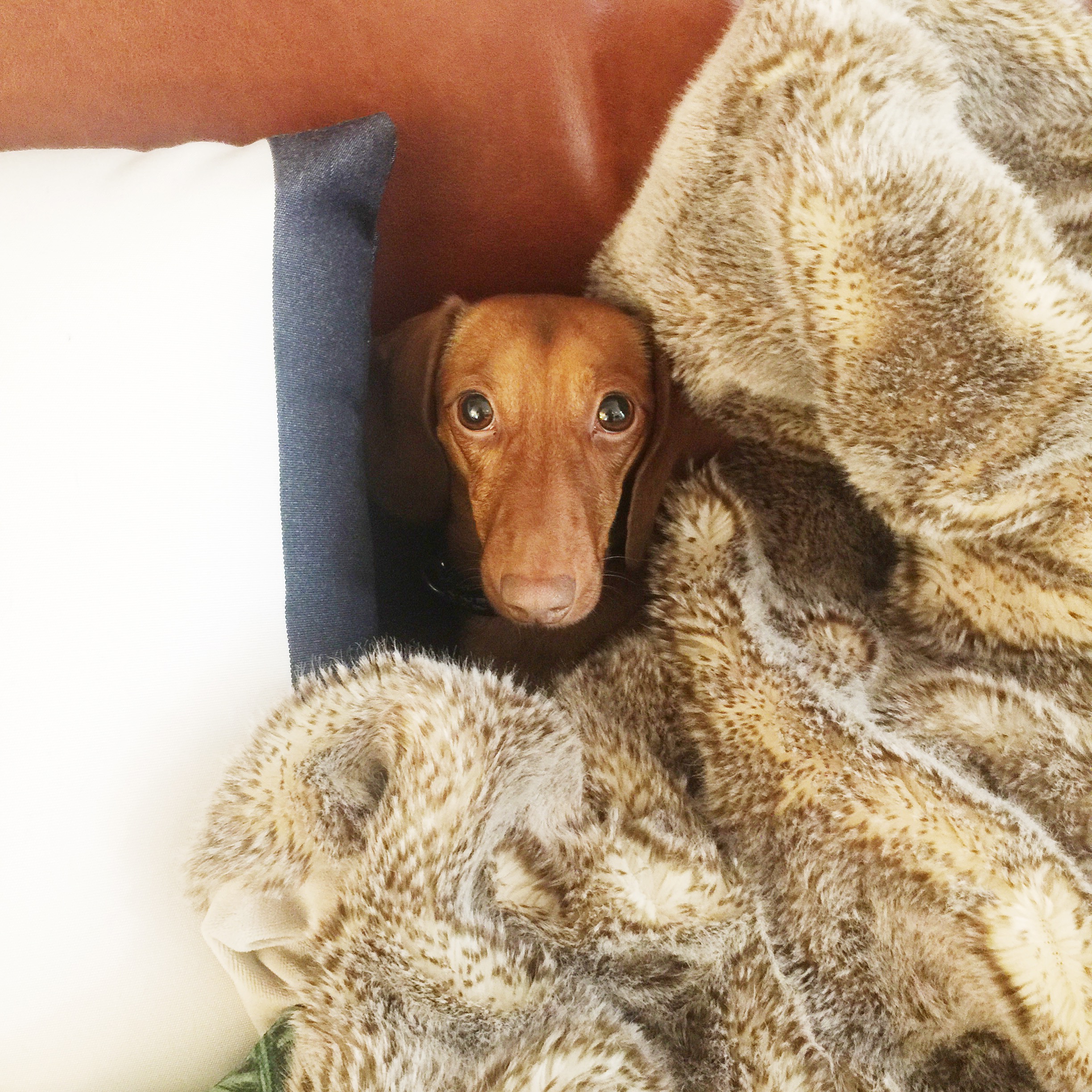 Noodle hates air conditioning. I'm sorry, Girlfriend.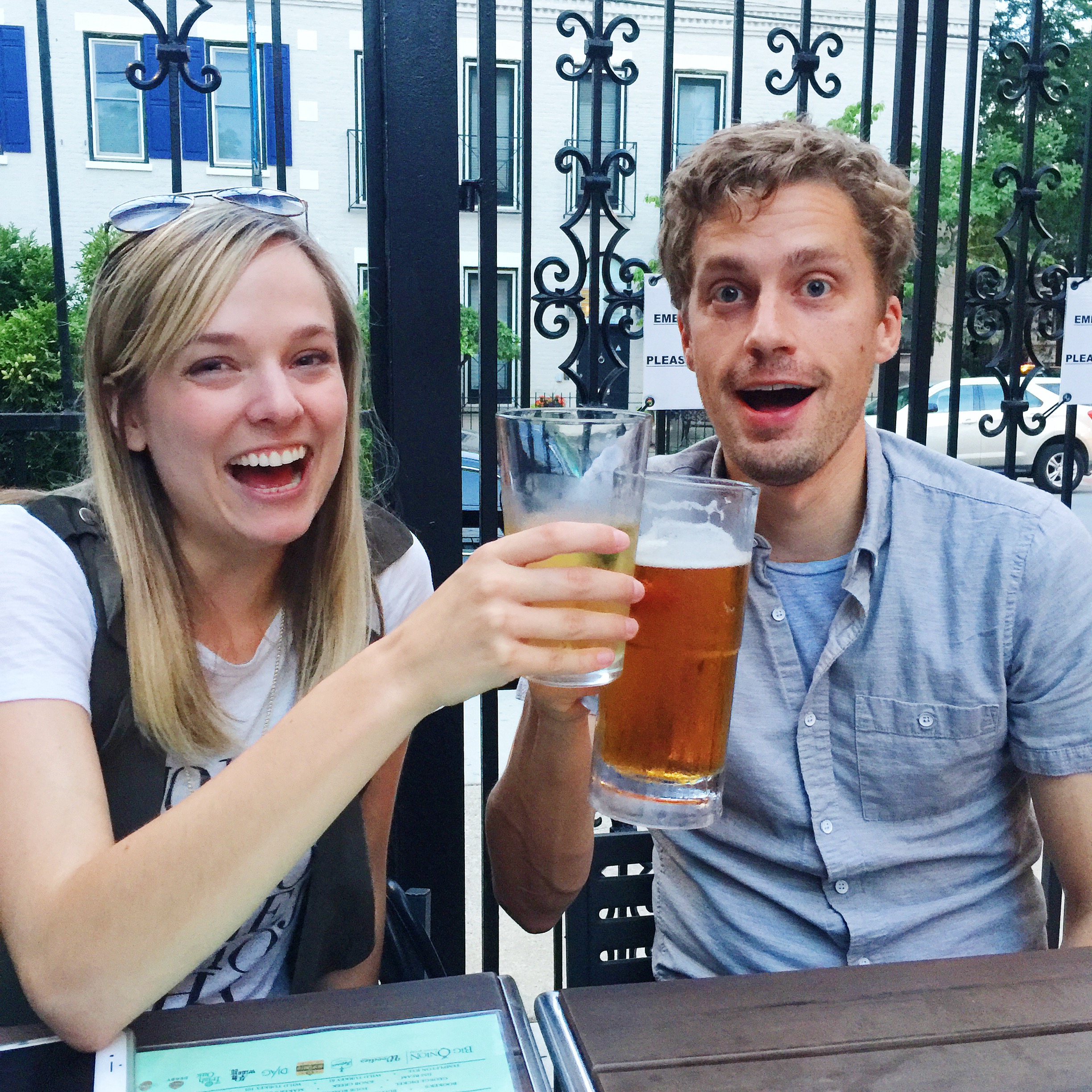 Another date night with Maya and Tom. Love this tradition so much! Tom, let's get that birthday fixed on your Big Onion Card.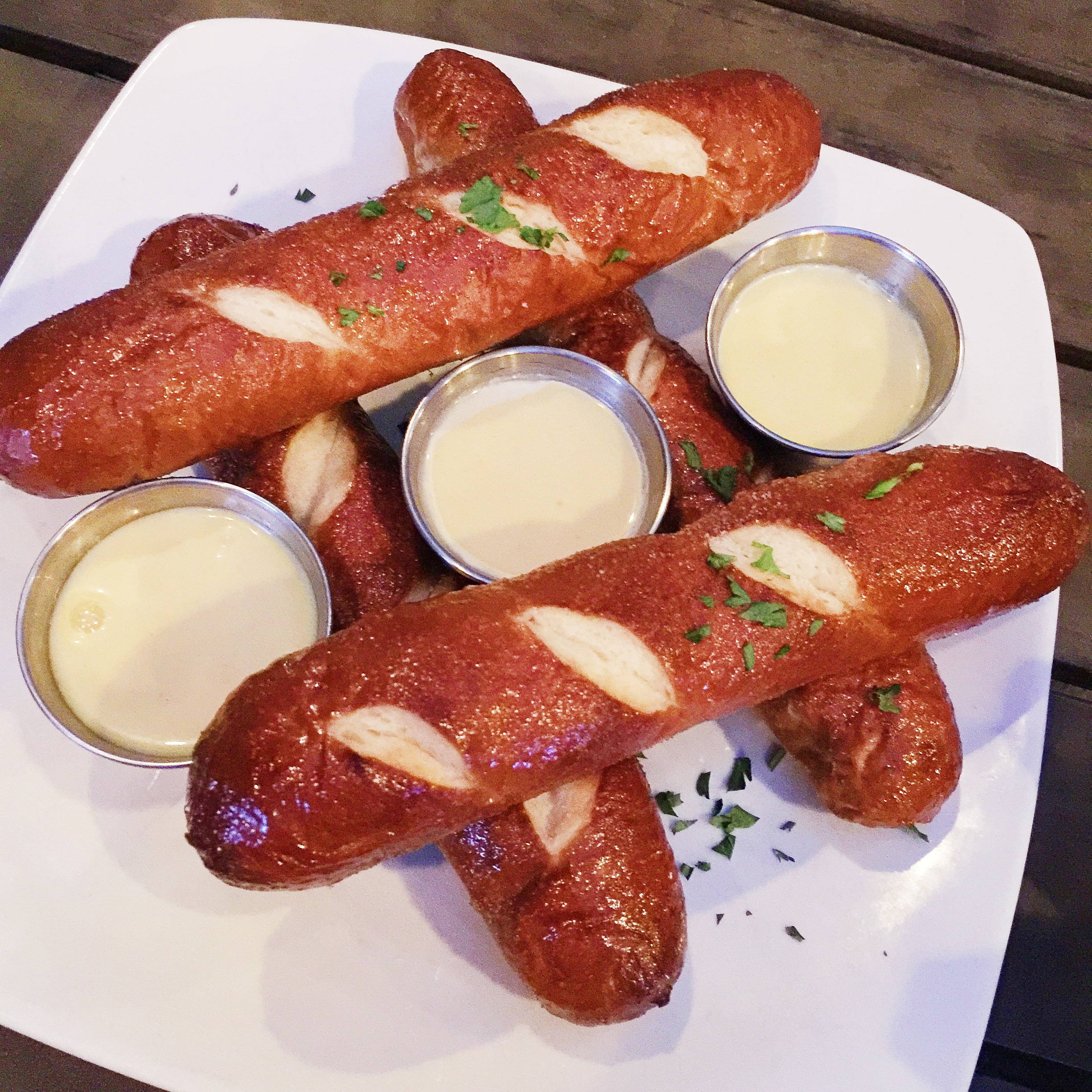 I cannot say enough about the pretzel appetizer at Derby. And yes, I live at Derby.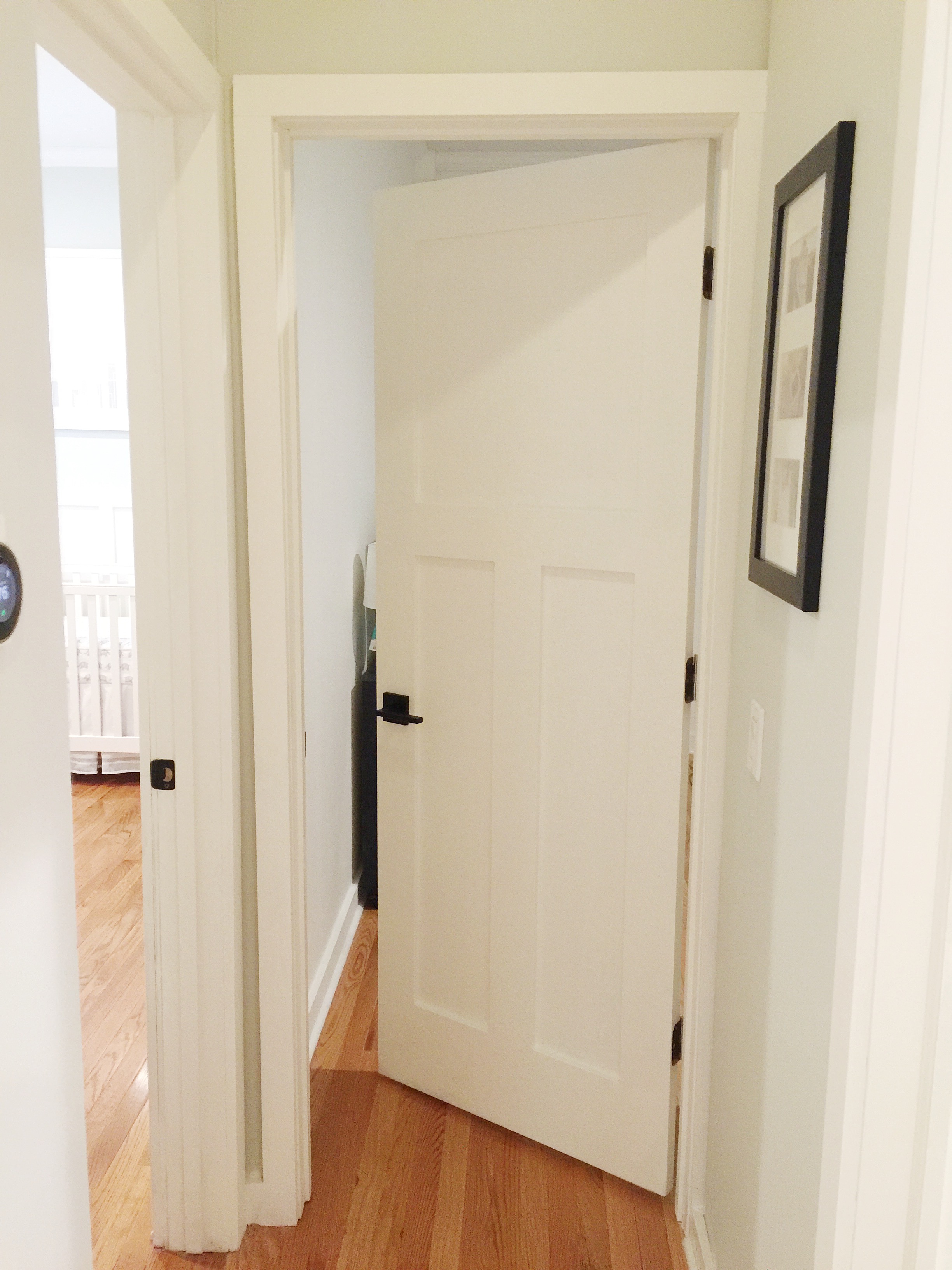 Construction has officially been completed! The very last project–which we prayed would be finished before Baby–was the division of the nursery and guest room, and it's DONE. We had our fair share of complications with it, as our house was built in the 1800s and the walls and floors are extremely crooked. But somehow, everything worked out, and we now have a hallway, two separate rooms, and doors with door knobs. (Don't even get me started on how long we waited for those to be delivered.) I'm in love, and so excited for the baby and our families to arrive and use the rooms!
Also: I have a ton of "reveal" posts coming up! On Monday, I'm sharing a "Nursery in Progress" post, and sometime next week I'm sharing photos of our completed master bathroom. The guest room is going to take a while, though, so don't expect that anytime soon, haha.
And I know this is crazy, but we're starting to talk about the two projects we'd like to undertake in 2017: the staircase (ripping up the damaged carpeting and putting down hardwood) and the kitchen (having the cabinets refinished/painted white and installing new countertops.) YES, we're nuts. But don't worry: we're not planning on starting until after Christmas. :) It's time for a break!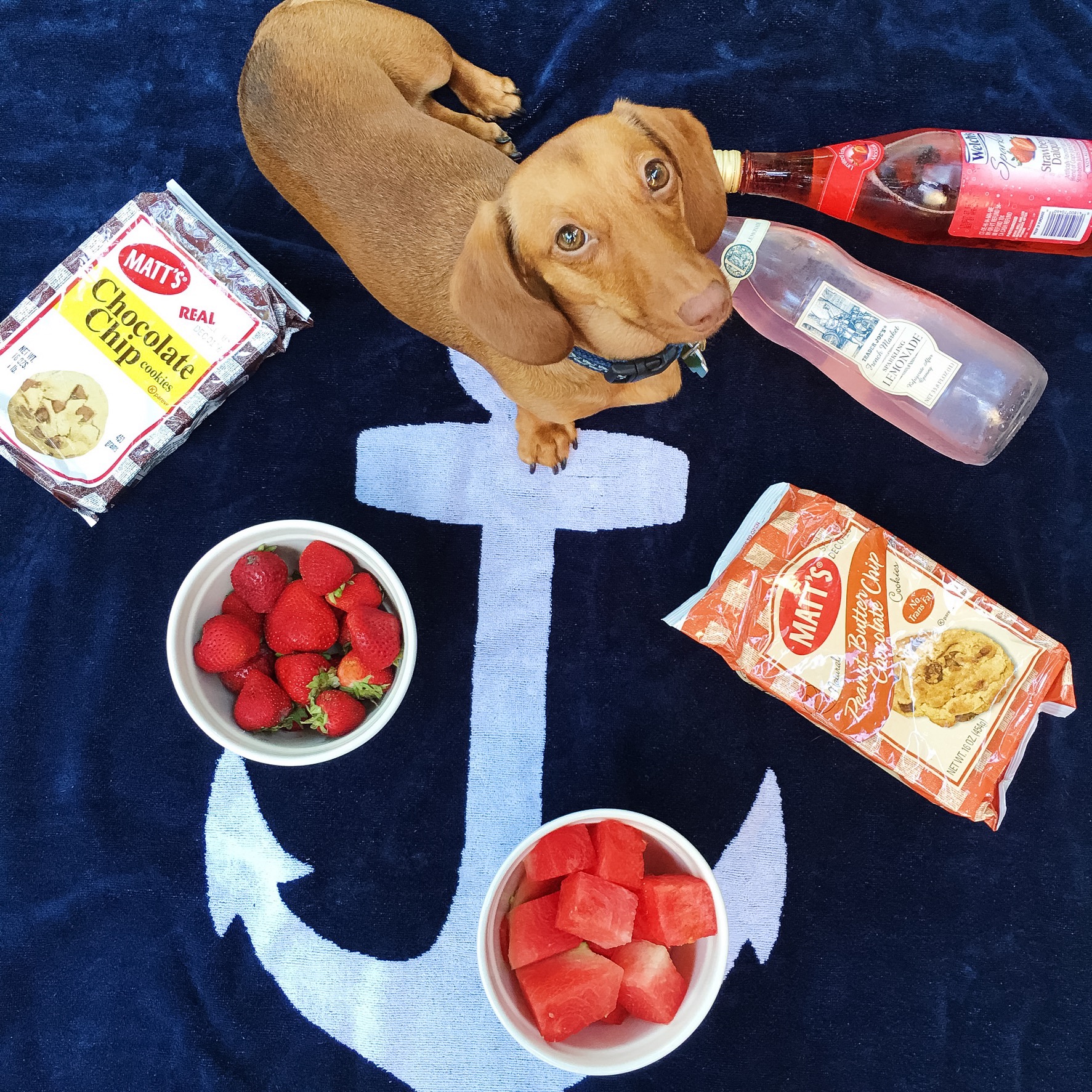 A picnic with Noodle, Mitch and Matt's Cookies. All of our neighbors were there, too. SO much fun. (Though this photo makes everything look really calm and planned. In reality, it was complete chaos, with kids running around everywhere. Noodle also pooped on the towel. Good times.)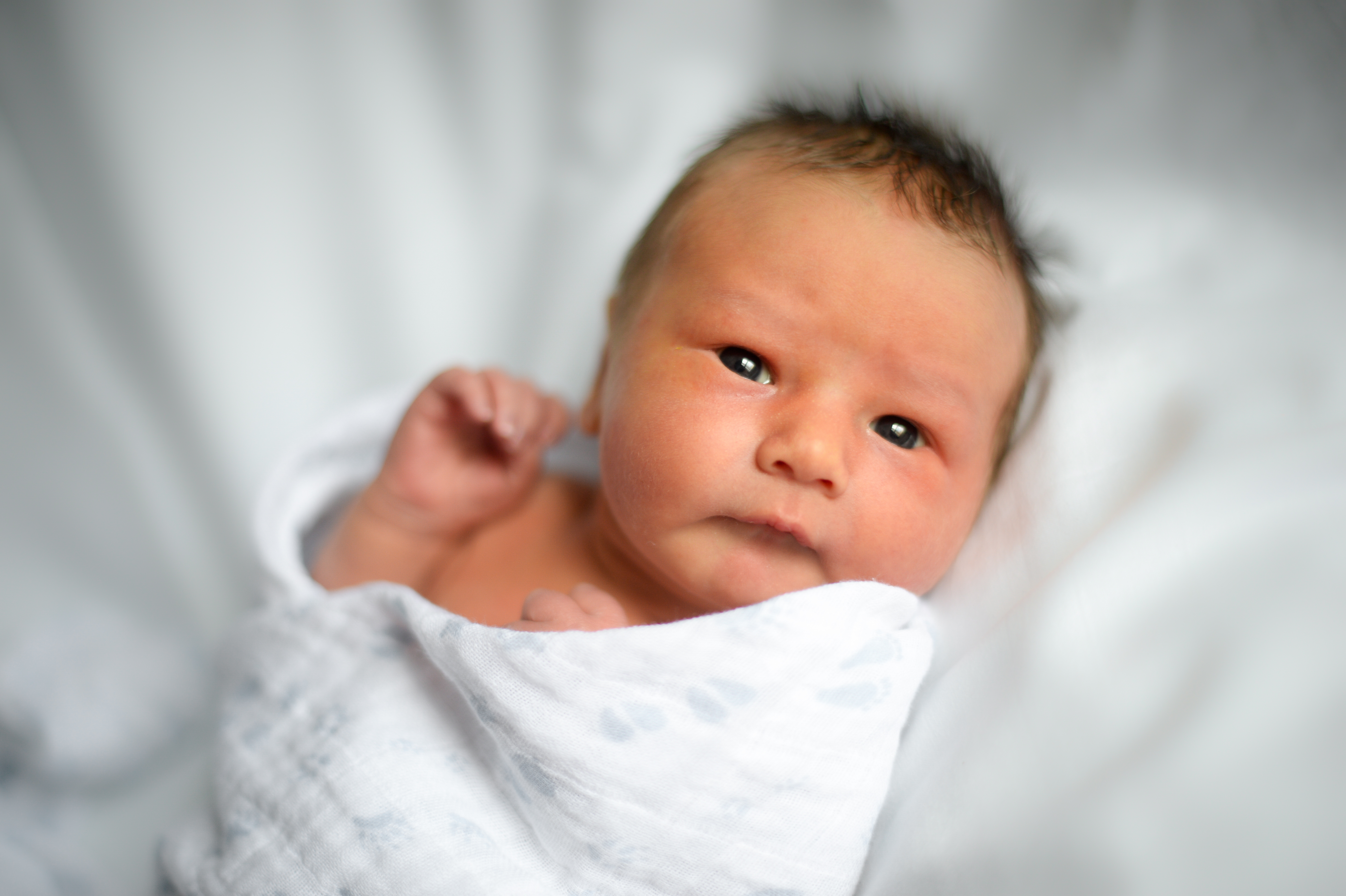 My best friend from New York, Darby, had her little boy! His name is Ethan, and he's the cutest thing ever. Darby and Jason, Mitch and I are so unbelievably happy for you, and can't wait to meet this little nugget. I foresee lots of NYC <–> Chicago trips in our futures! Love you both so much. Congratulations!
(Not sure what I would've done without Darbs this year. She's been my rock! We've also decided that there isn't a single topic we can't talk about. "TMI" is no longer in our vocabularies. ;))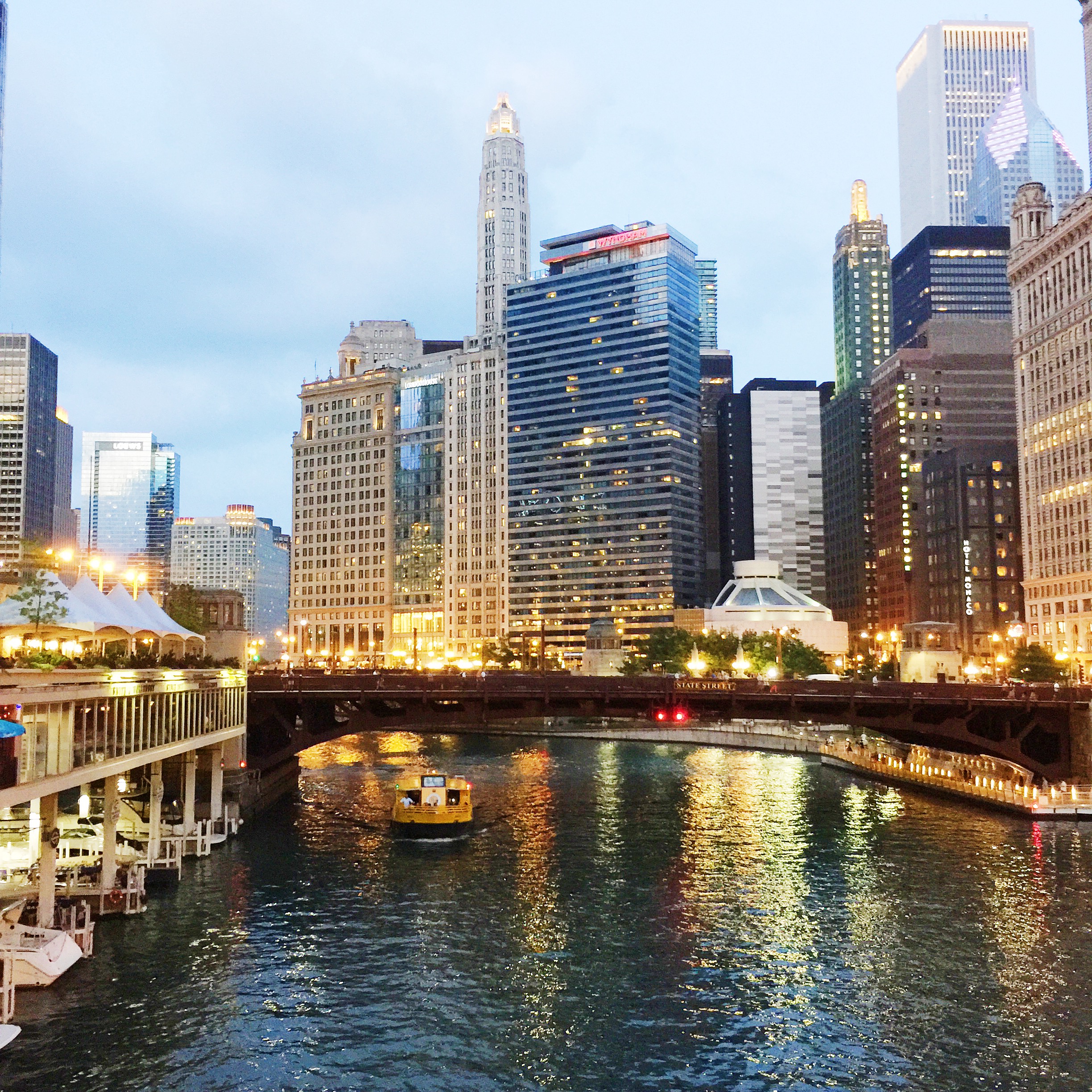 Downtown date night. Isn't Chicago gorgeous?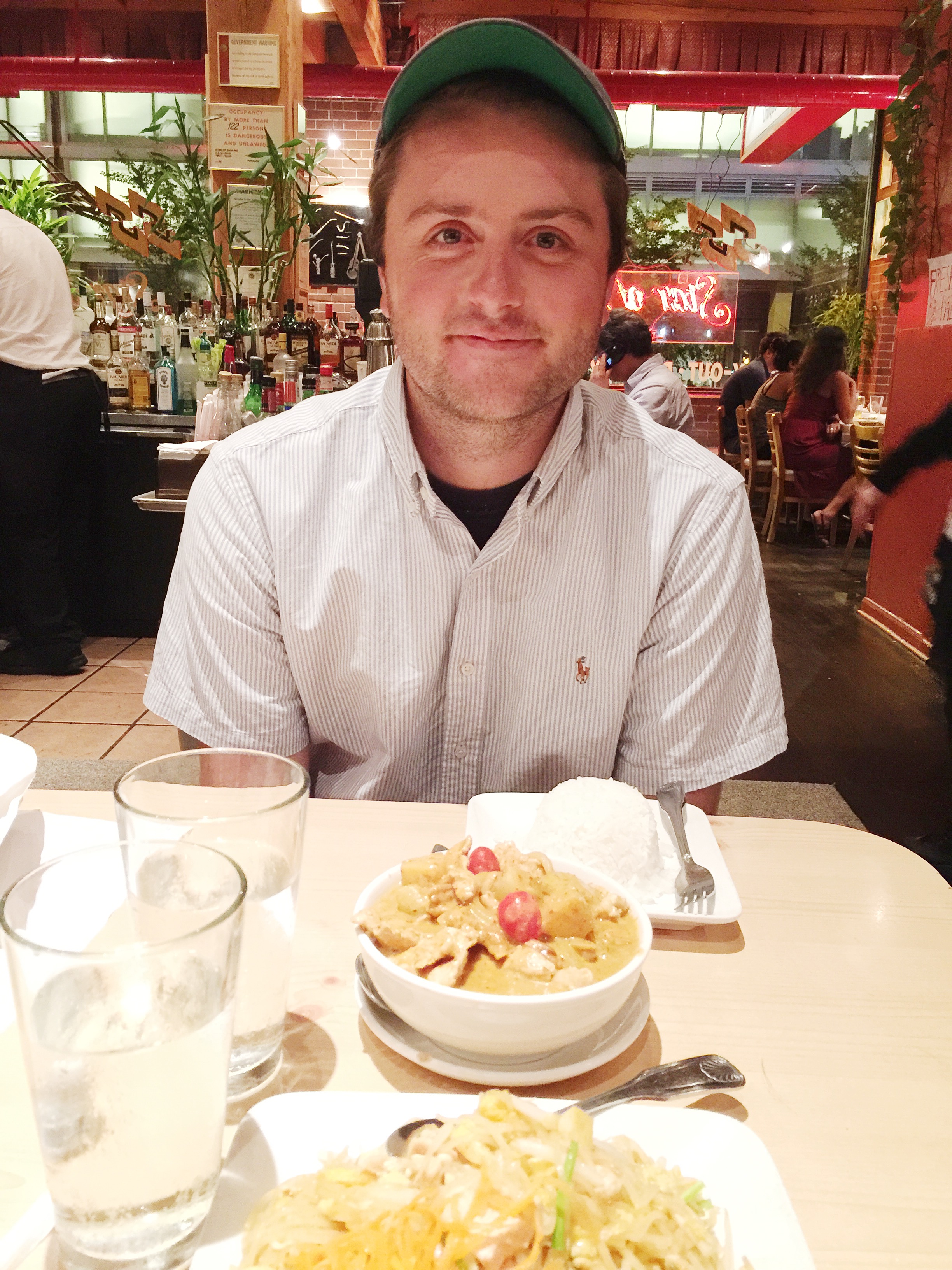 Star of Siam: Best Thai food in Chicago. You HAVE to go!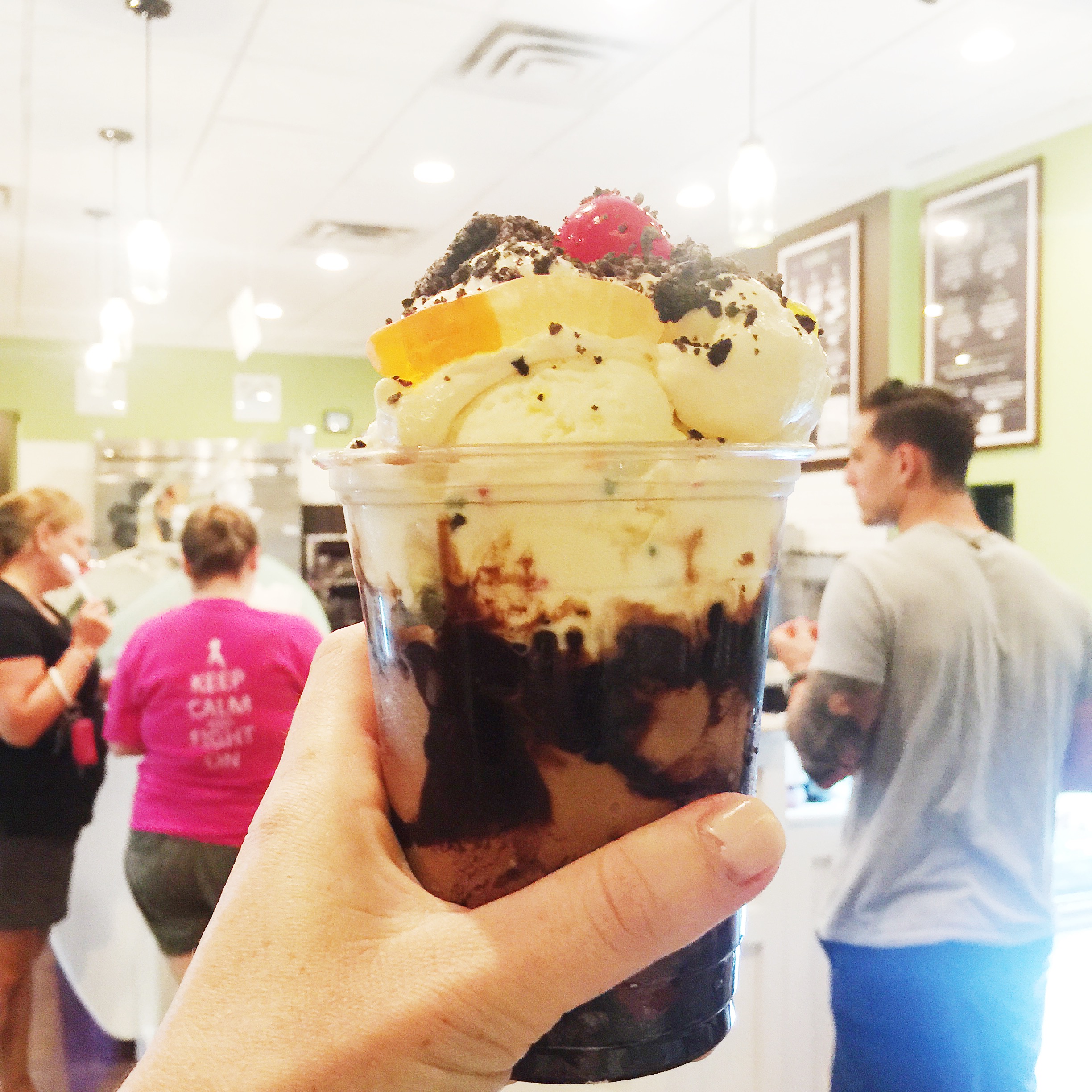 Ice cream at Cone. Yes, those are gummy worms. Yes, I'm a child.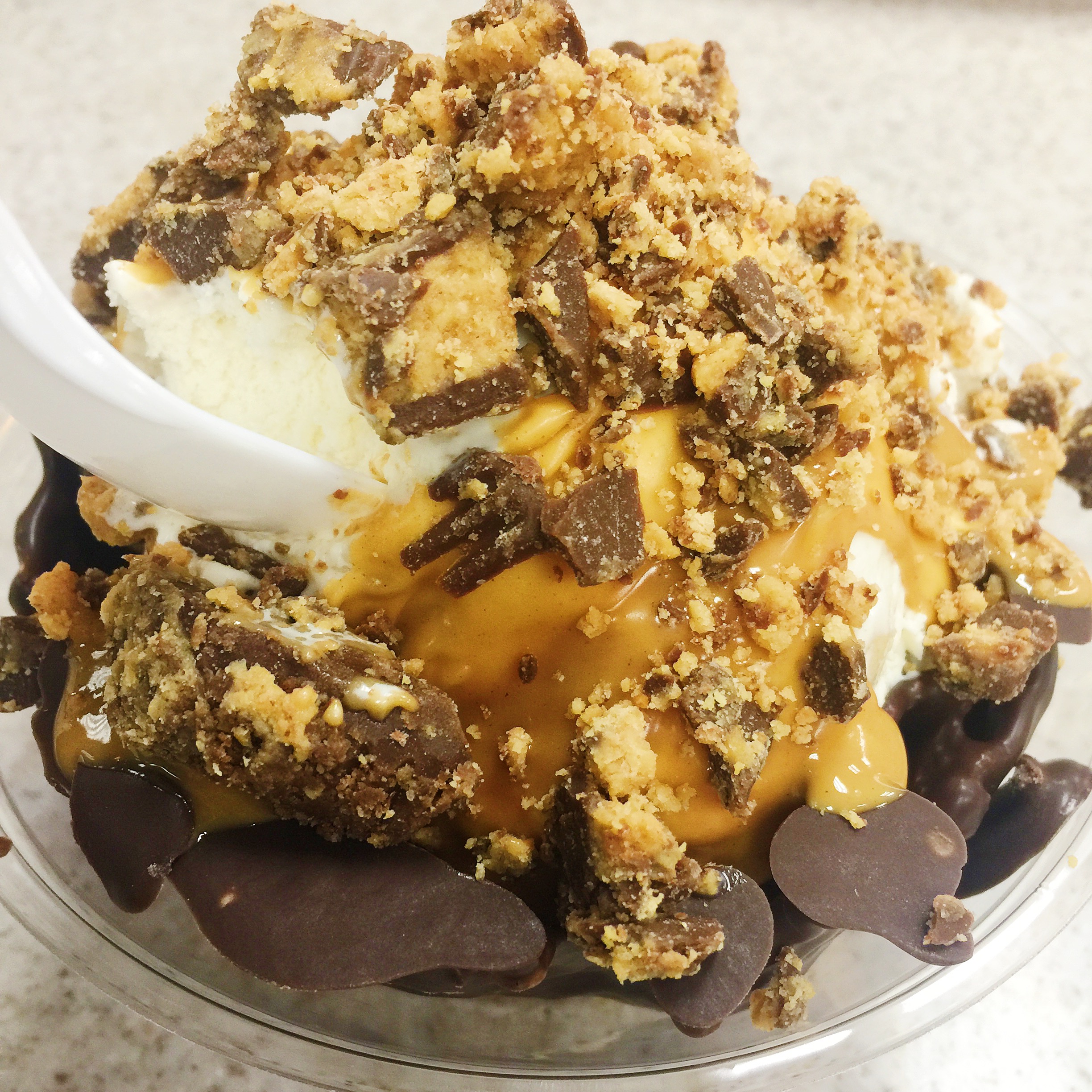 Are we sensing a pattern? Trip to Oberweis. BEST ICE CREAM IN CHICAGO. Thanks for the recommendation, Juli!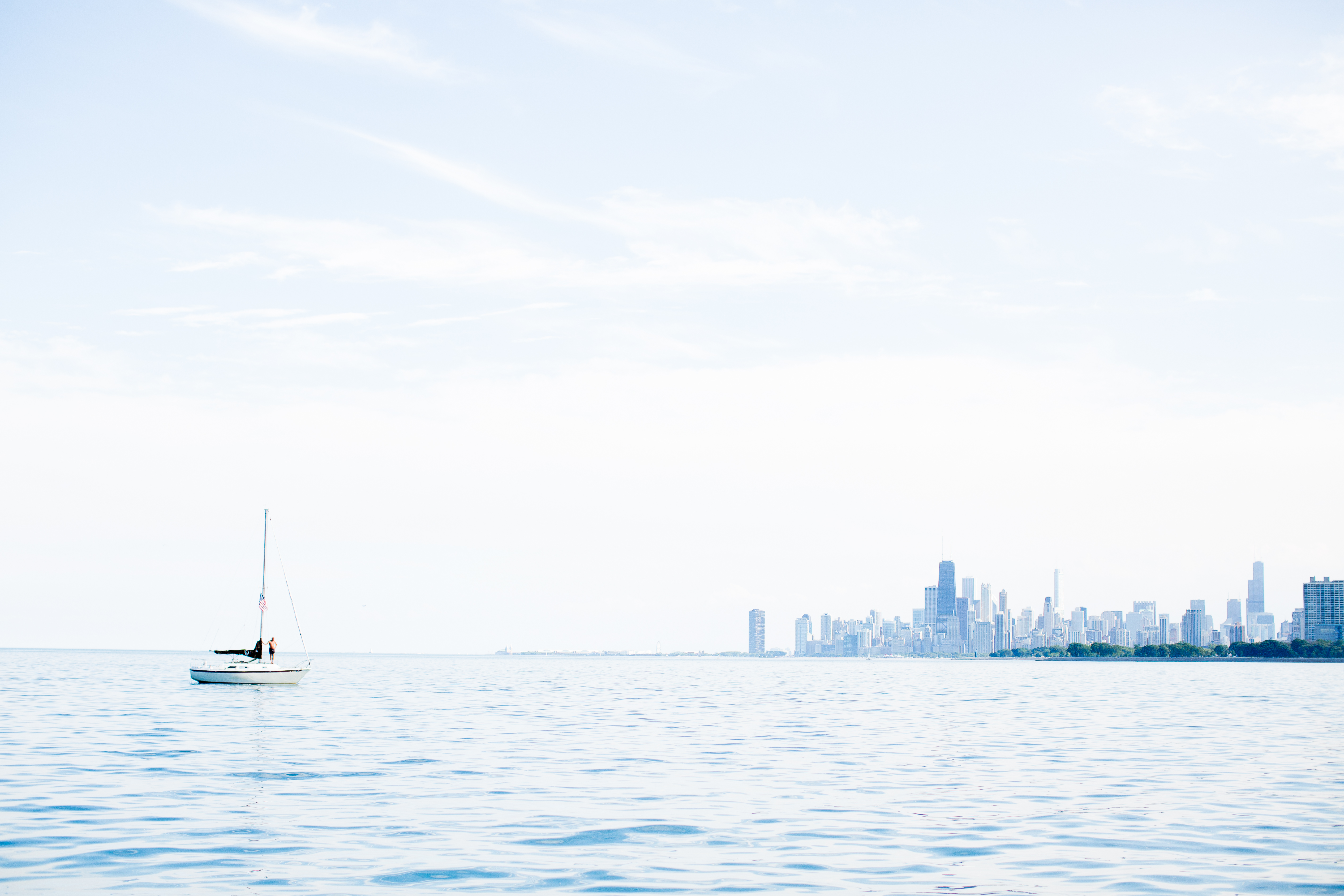 I just love this photo of Chicago. Thinking about blowing it up and framing it!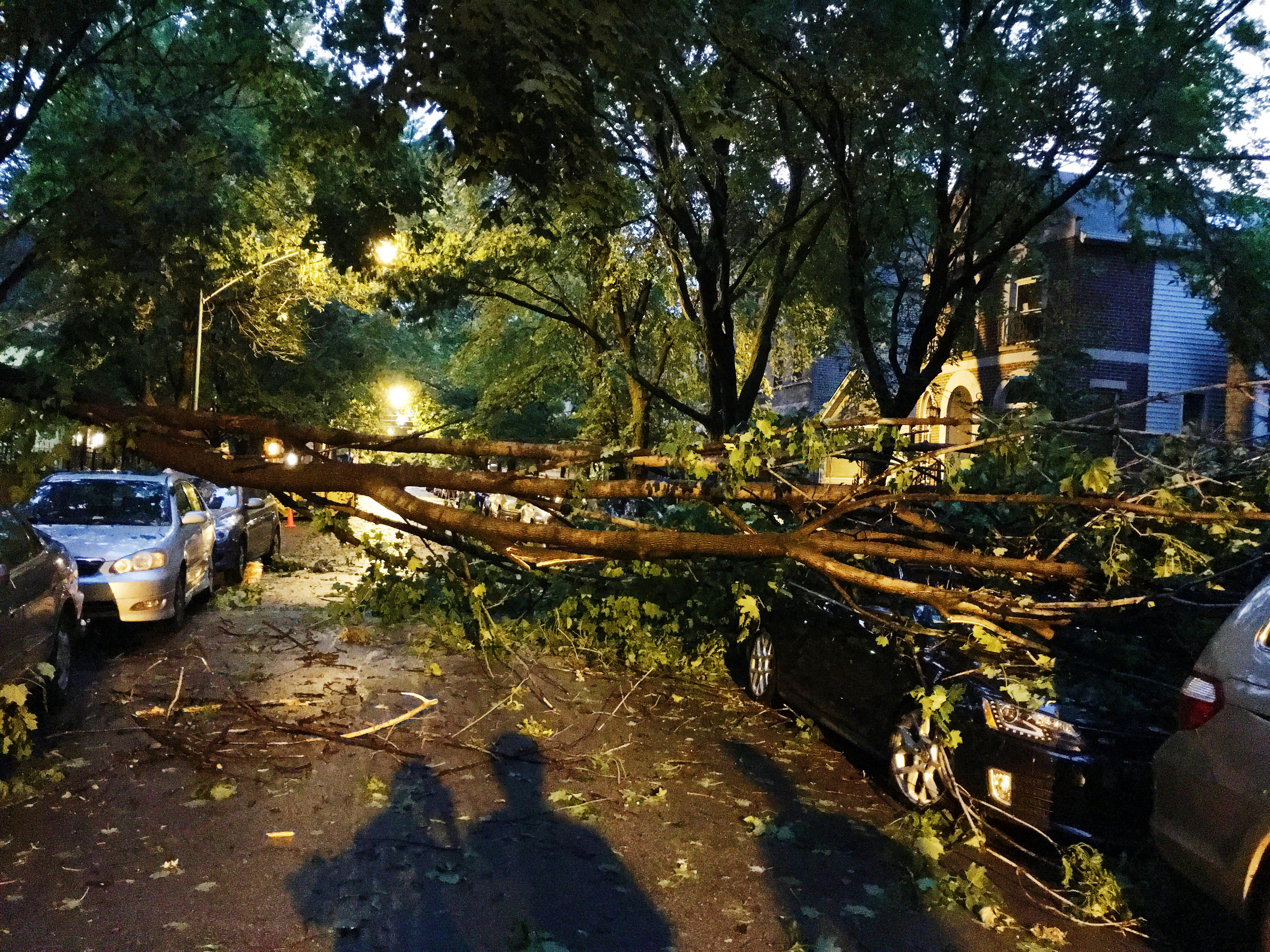 Crazy thunderstorm in Chicago. I was terrified while it was going on, and I was in New York for Hurricane Sandy! This tree fell down on our block, and demolished our neighbors' car. :( The block has since been cleaned up, and the car is actually being fixed… but it definitely took a while!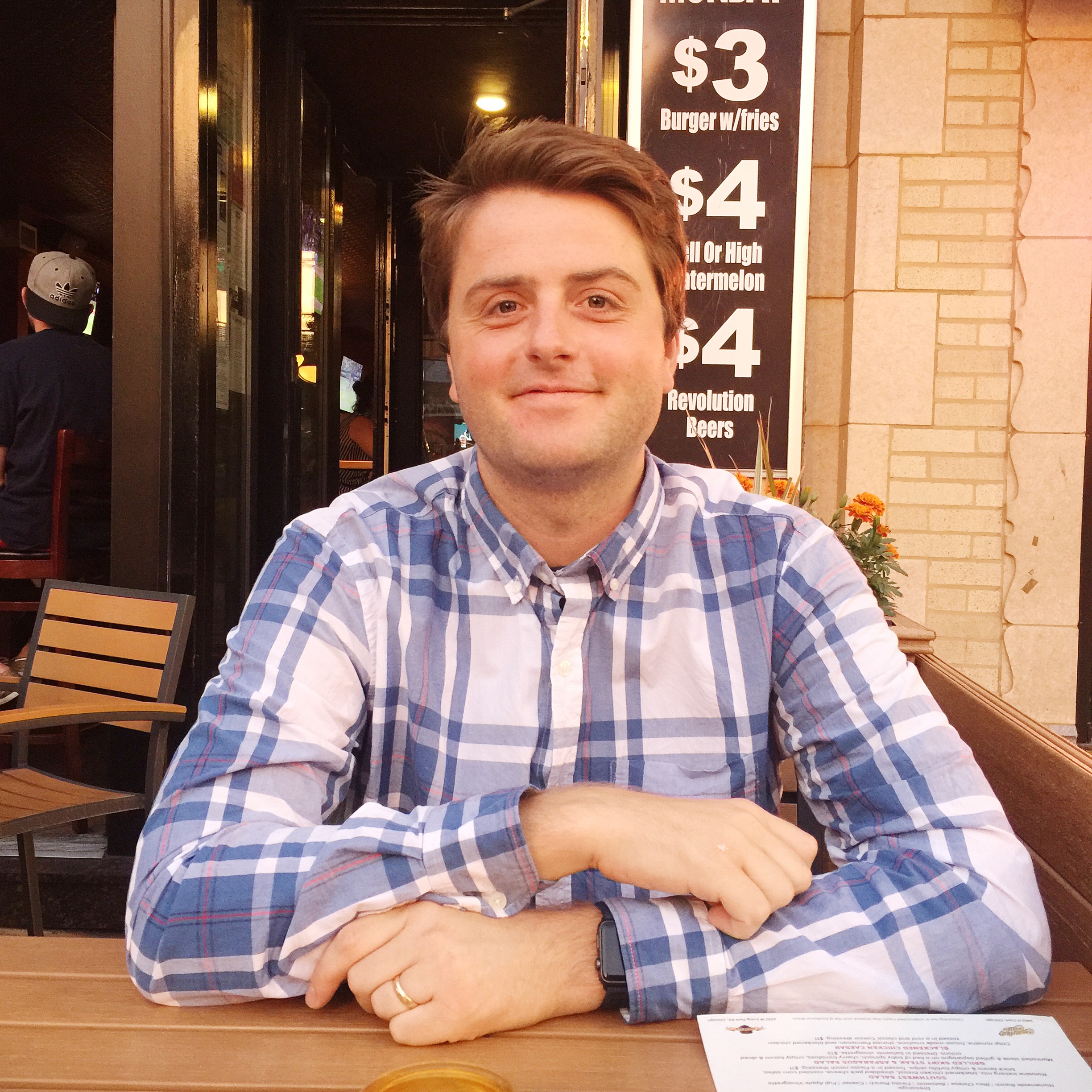 Date night in Roscoe Village. We use Small Tabs and our bills are crazy low. This one was literally $12. It's how we go out to eat all the time. ;)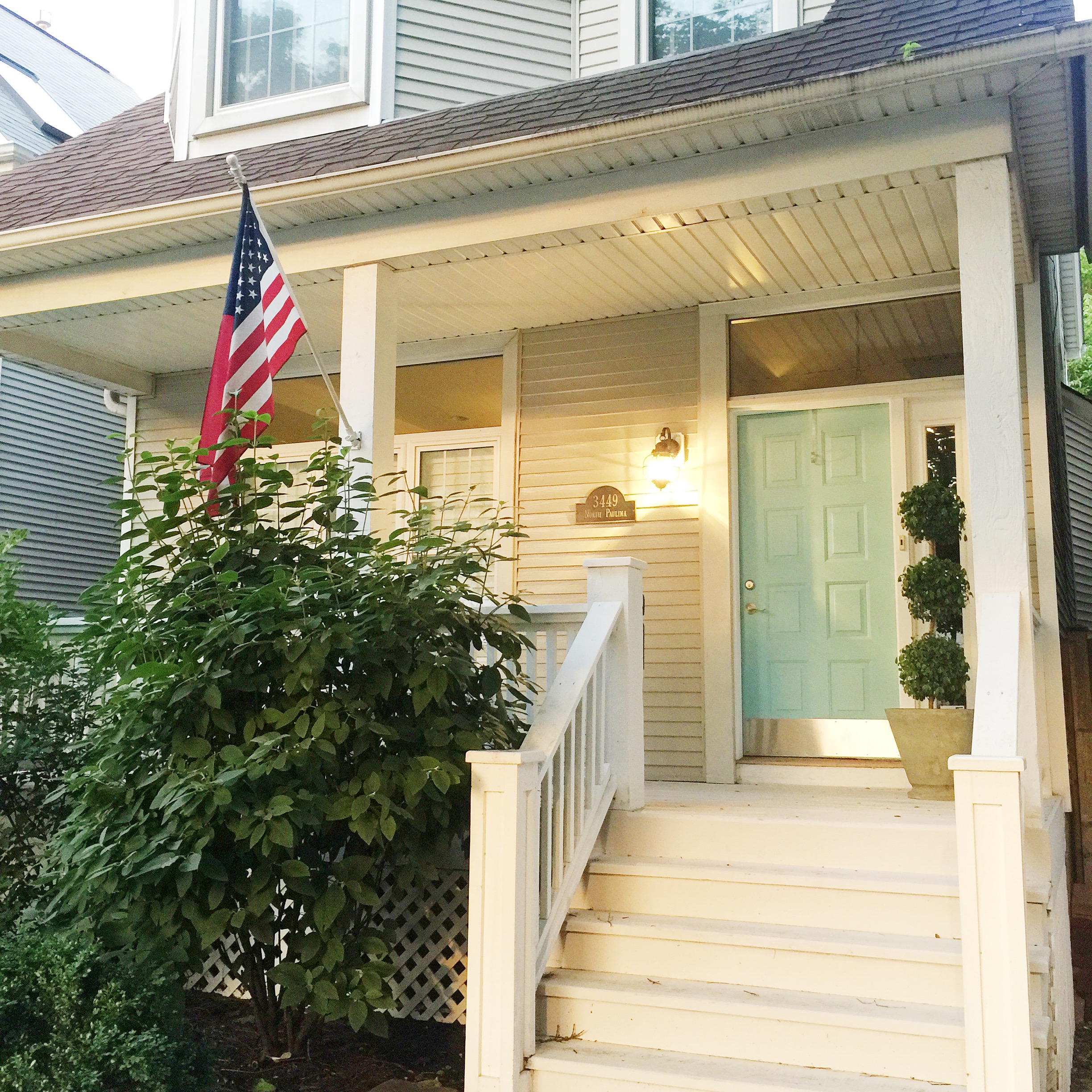 Mitch and I take a long walk every night, and it's the best. I don't think we'll ever tire of looking at all the pretty townhouses. This little guy, though, caught my eye the other night. It's not every day you find a home in LP that looks like a regular house. How adorable is this one?!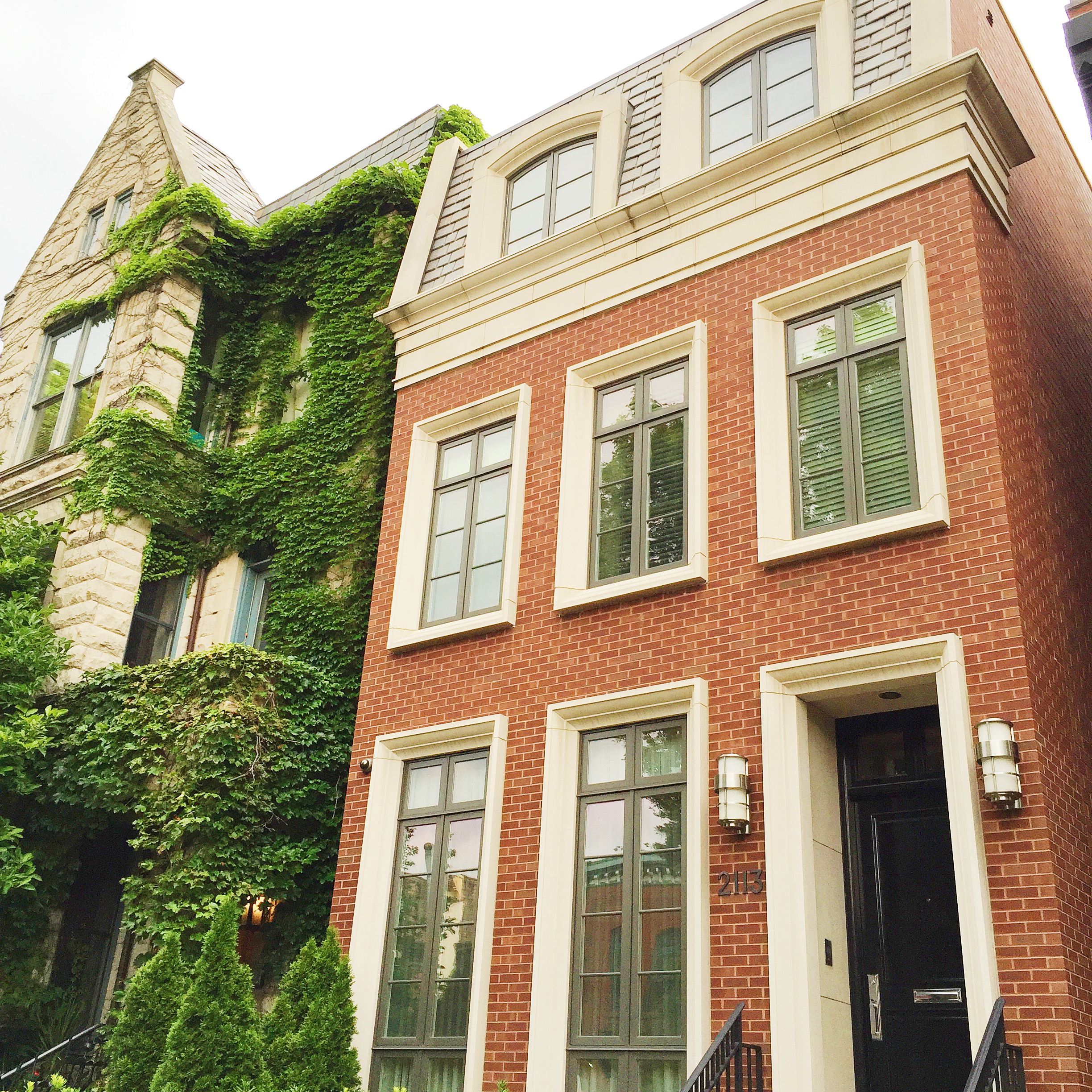 This is more along the lines of what you'd expect to find. Equally as beautiful! Also, who are all these people and what do they do for a living?! Haha!
Schmoodle cuddles in the late afternoon. I love our summers.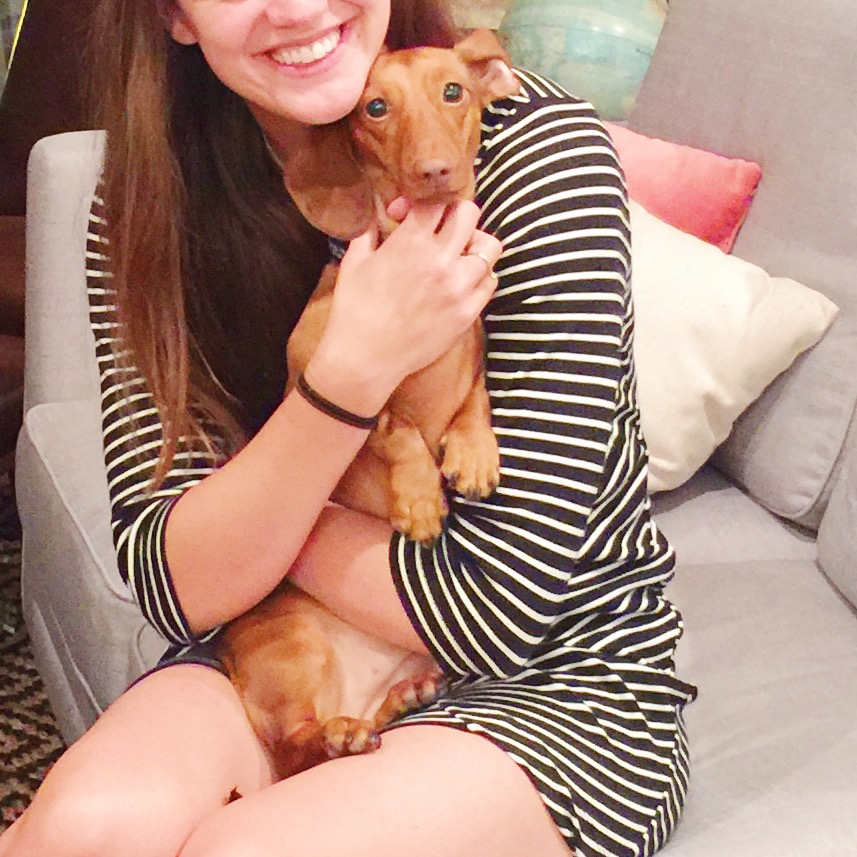 Noodle is going to stay with Jess and Neal for a few days when the baby arrives. We had a trial run the other night. Noodle is a little attached to Jess, haha, and I'm pretty sure she's counting down the days until her little trip.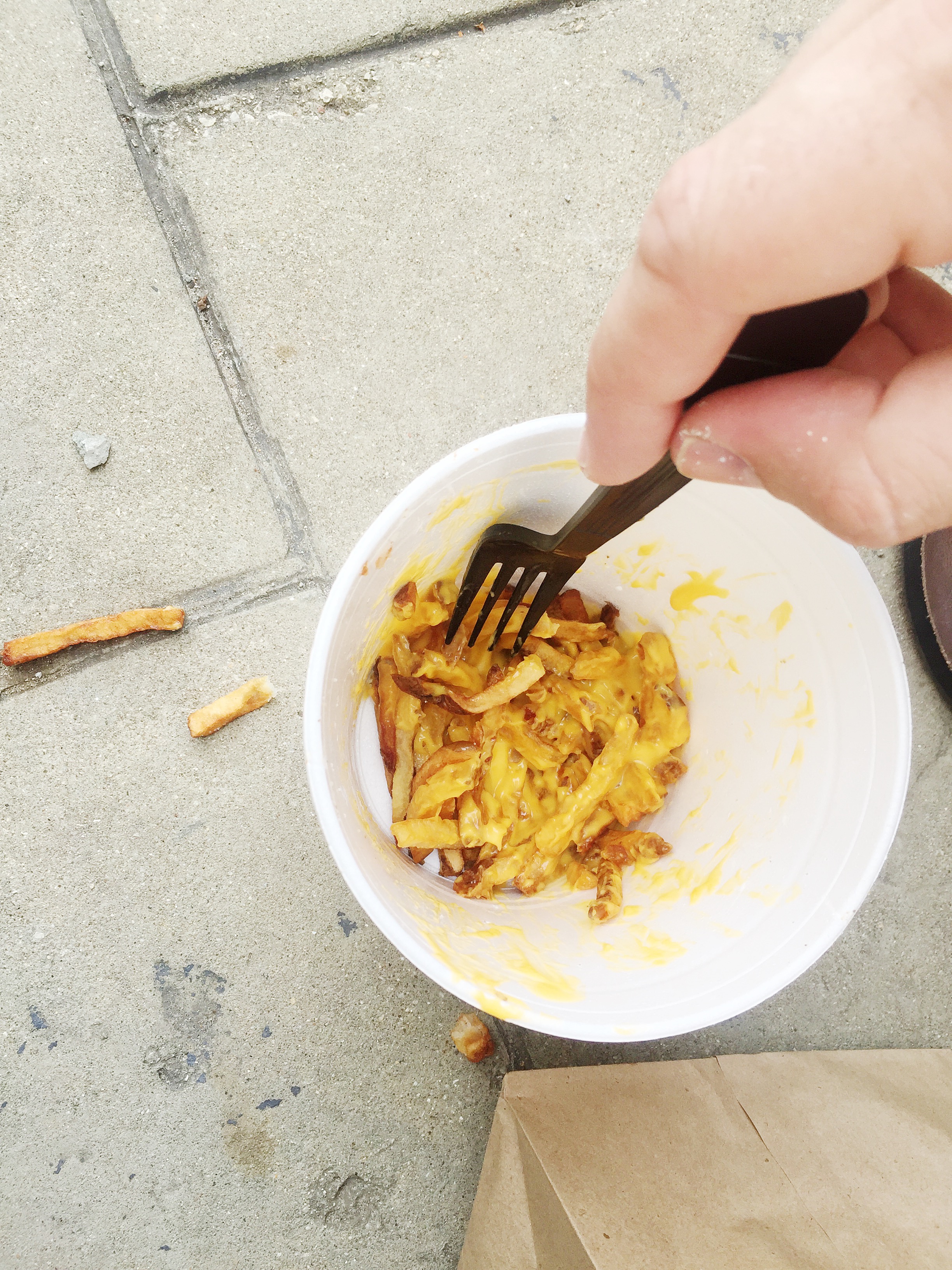 I'm not allowed to eat hot dogs while pregnant, but we still make an effort to go to Devil Dawgs whenever we can. :) Favorite hot dogs in the city, and stellar cheese fries.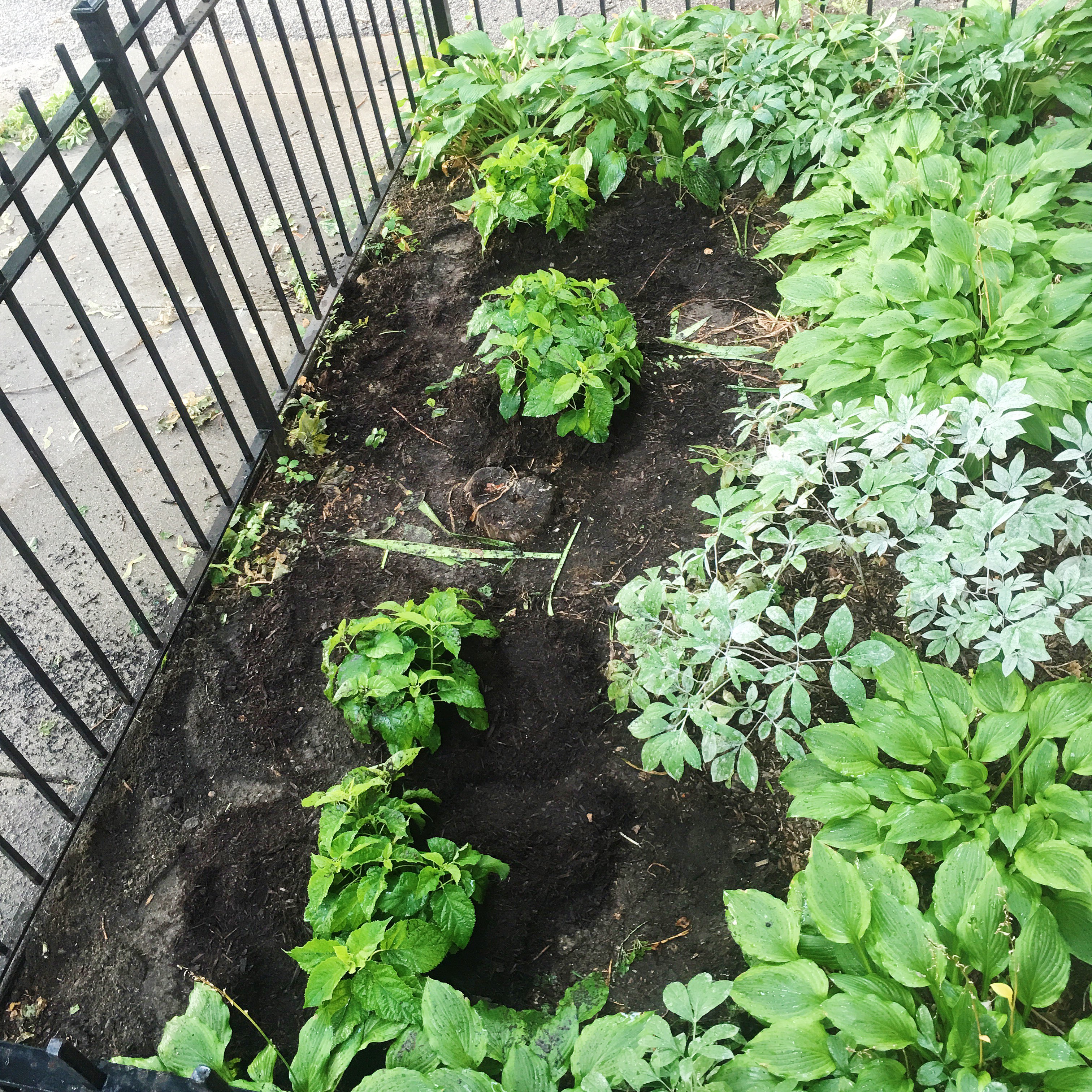 Mitch is working on our garden! He planted four hydrangeas for me, and I'm pumped! Bringin' a little bit of home to Chicago. :) We're also thinking about planting some boxwoods.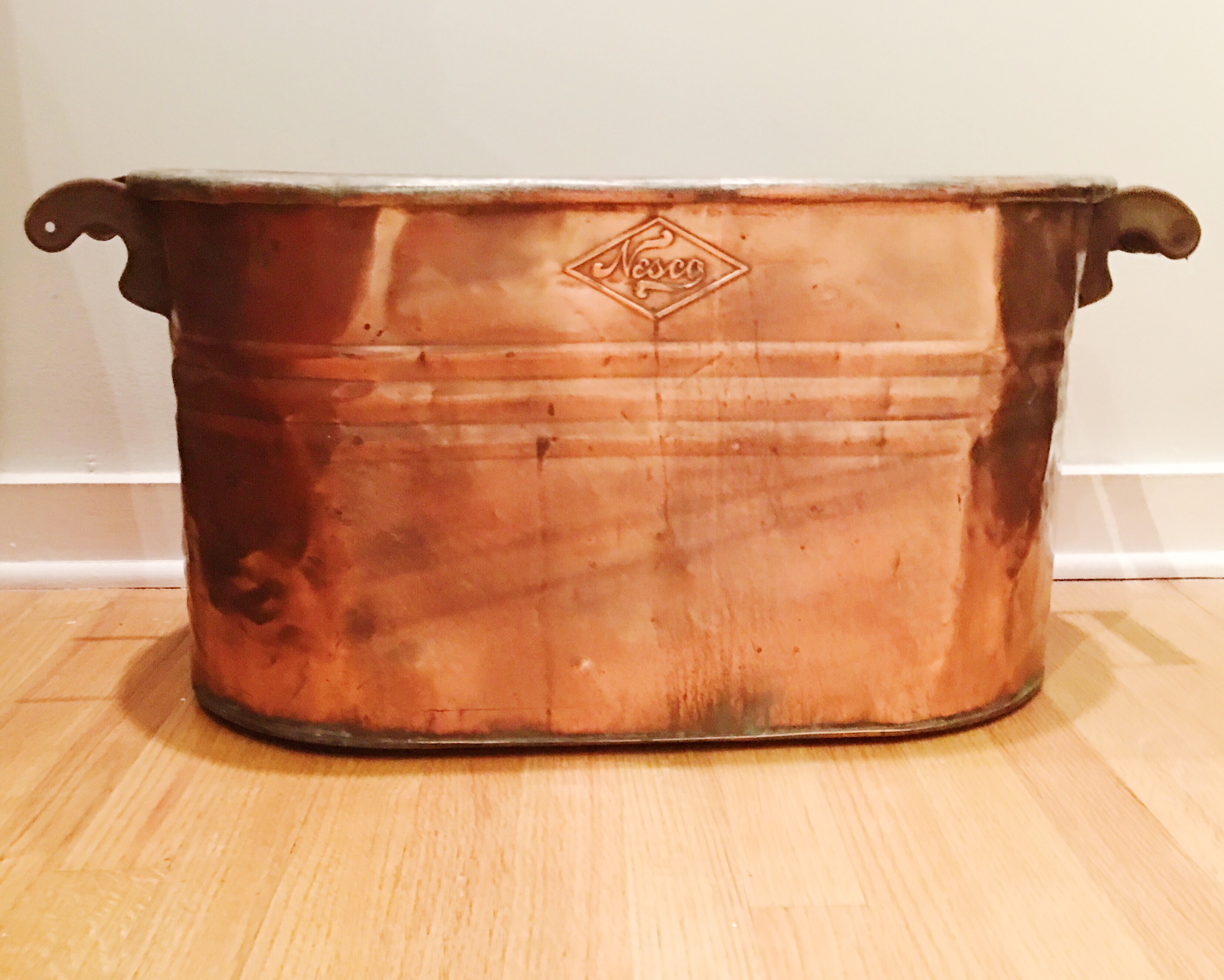 Found this guy at a local vintage store recently. Right now, it's filled with hydrangeas, but in the winter, we plan on using it to store firewood. So pretty, right?!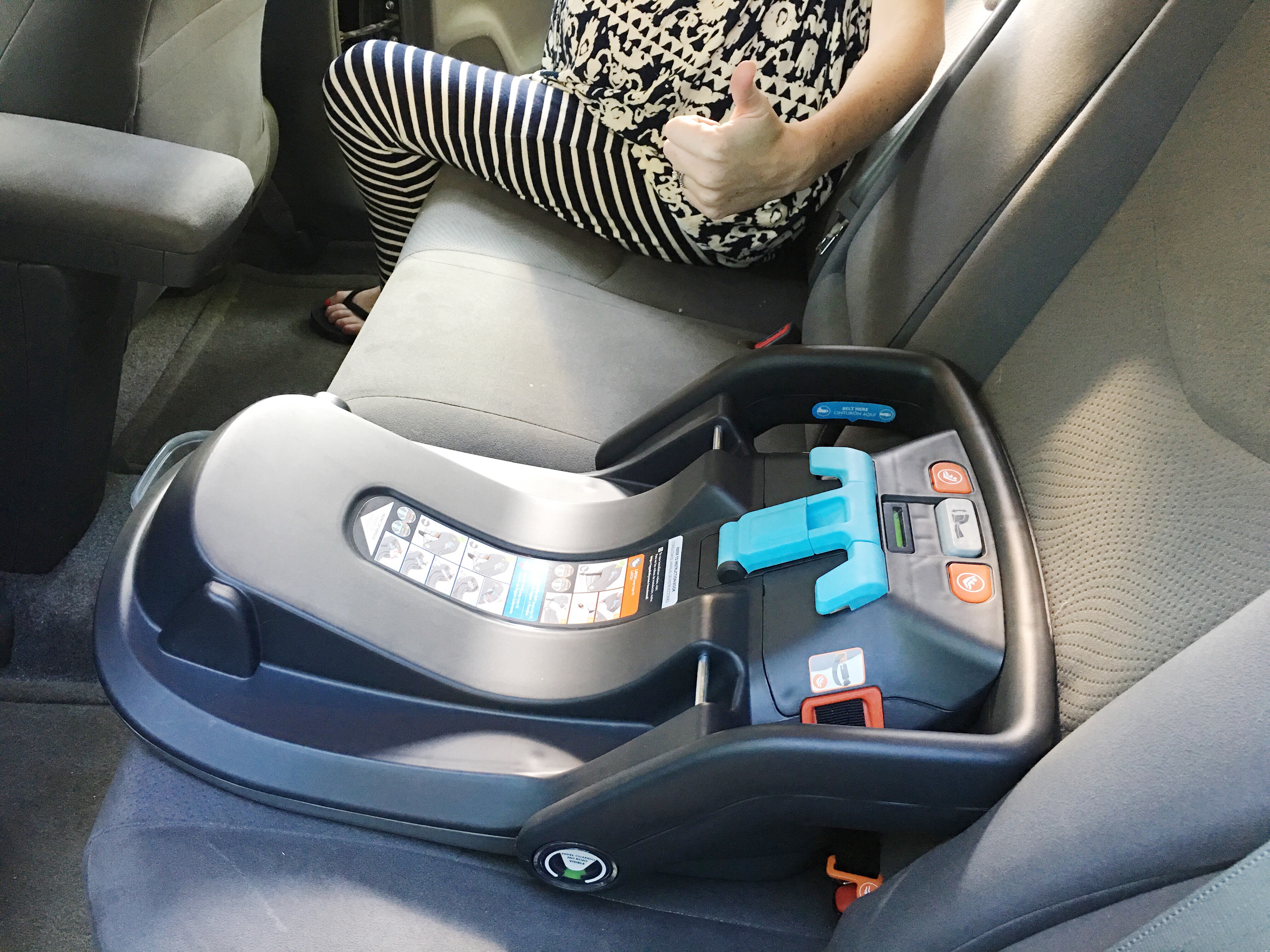 Car seat installed! Thank you, UPPAbaby!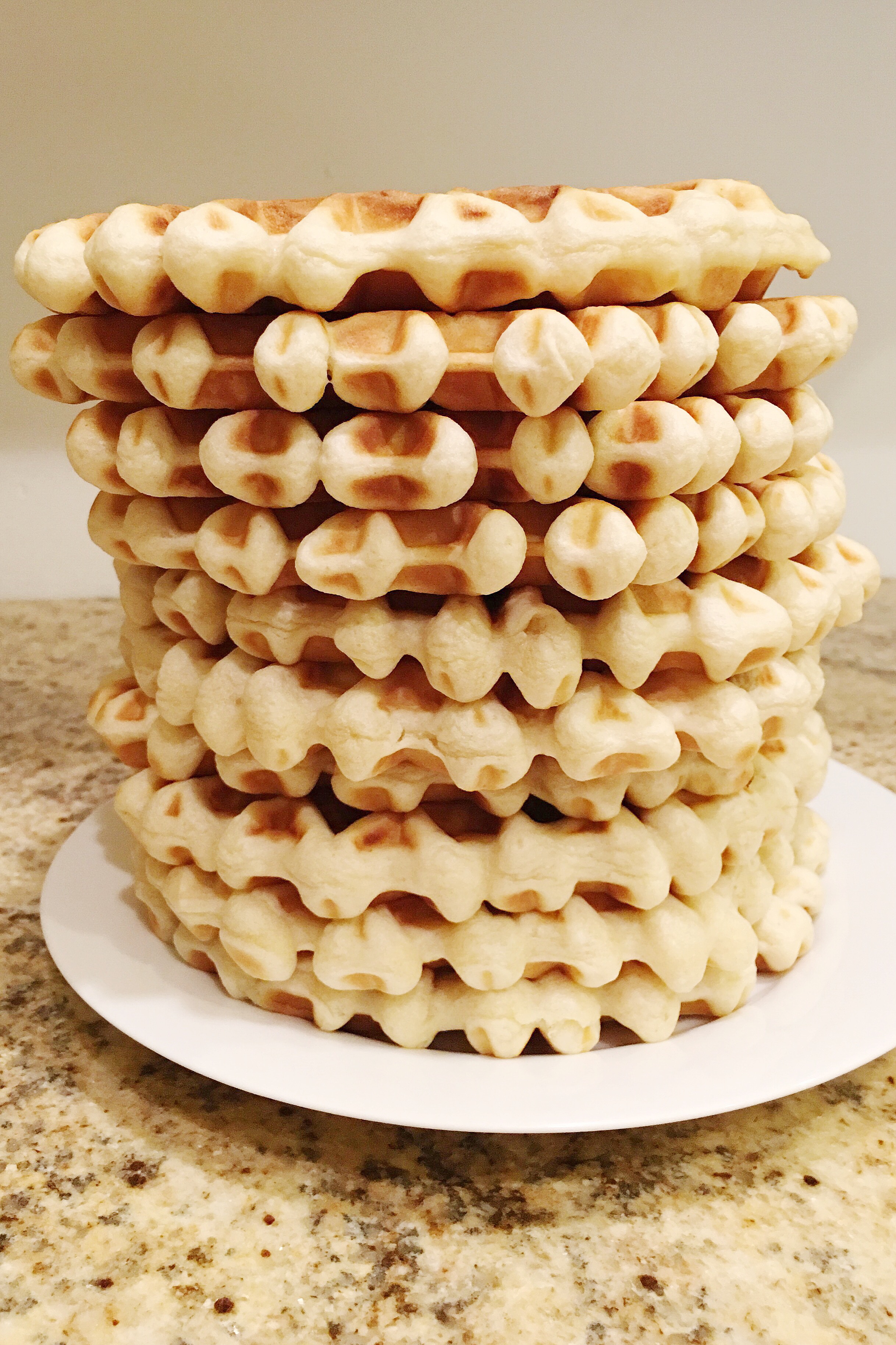 I didn't eat all of these in one sitting. But I wanted to.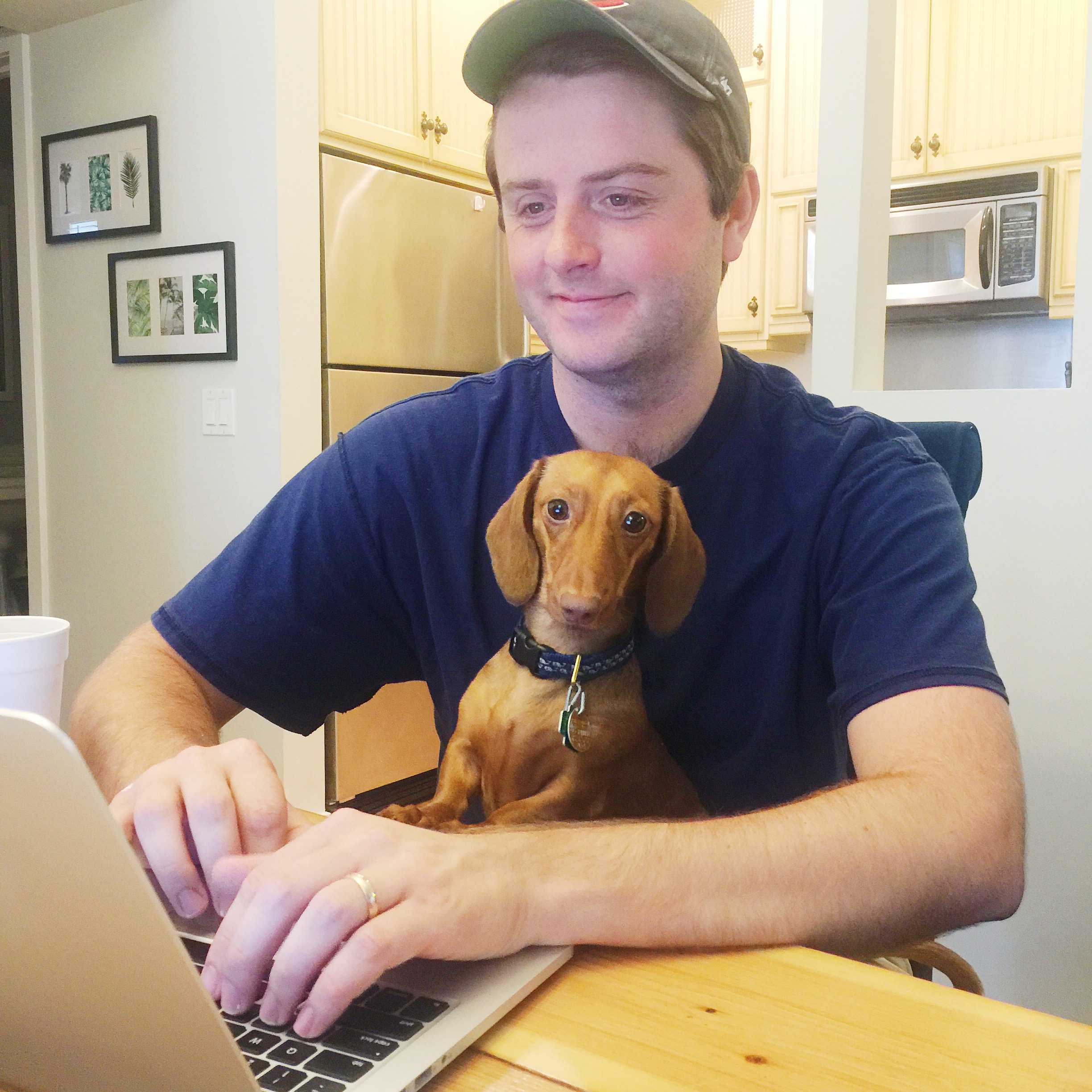 Working hard or hardly working, Noodle?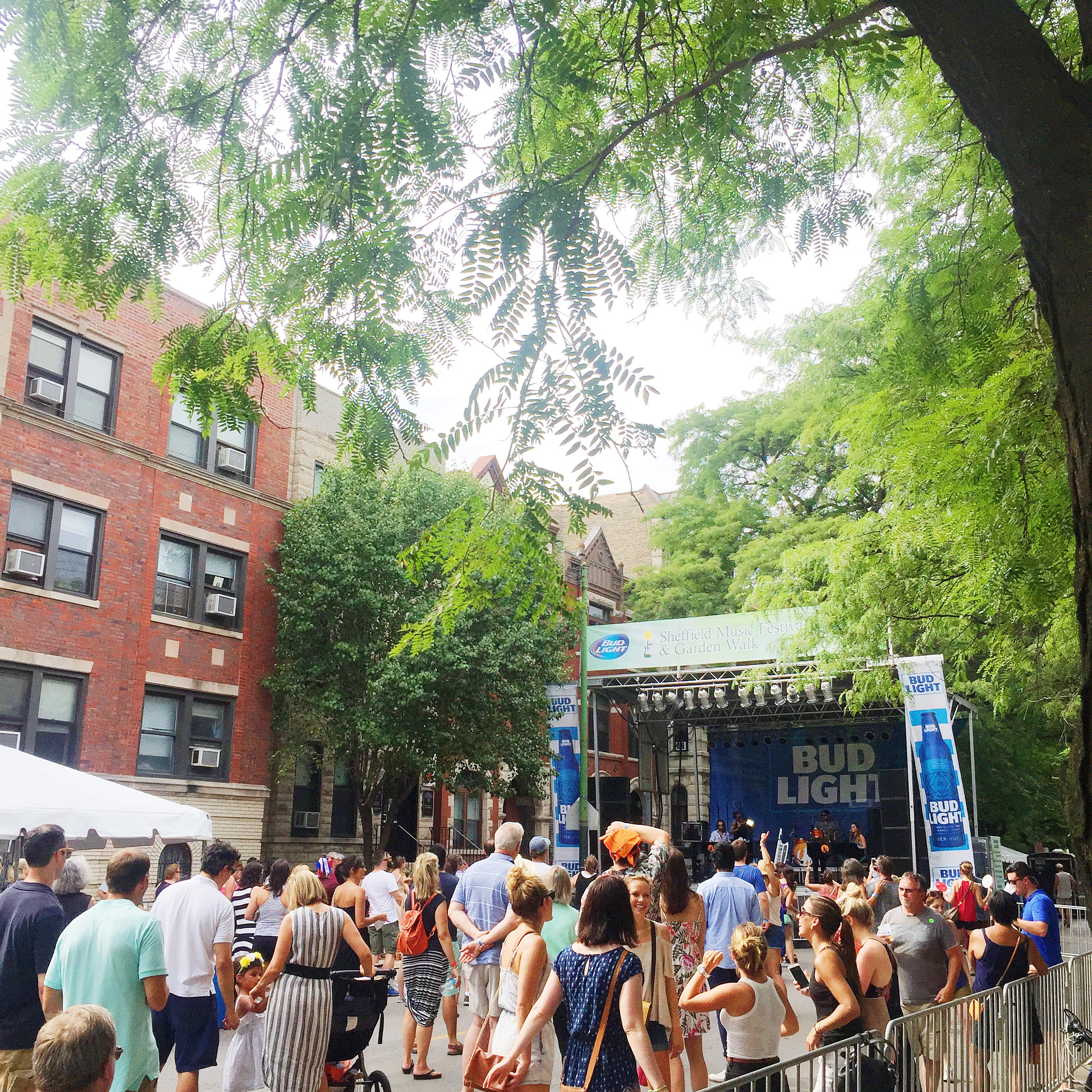 Sheffield Music Festival! Favorite street fair of the year.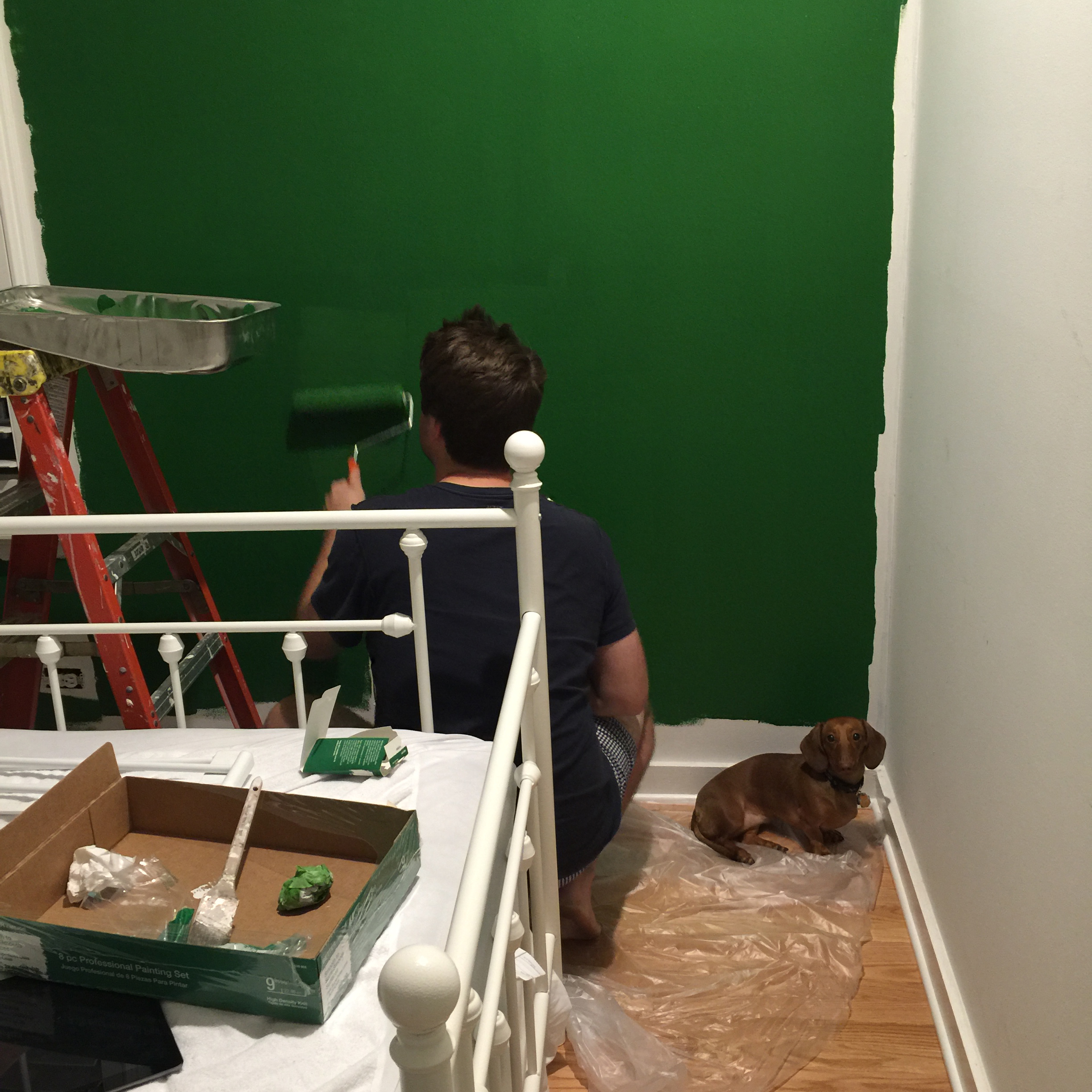 Late-night painting session. This is the guest room! We painted one wall a dark green (looks darker in real life than it does here), and I love it! The plan is to hang a bunch of gold frames all over it. :)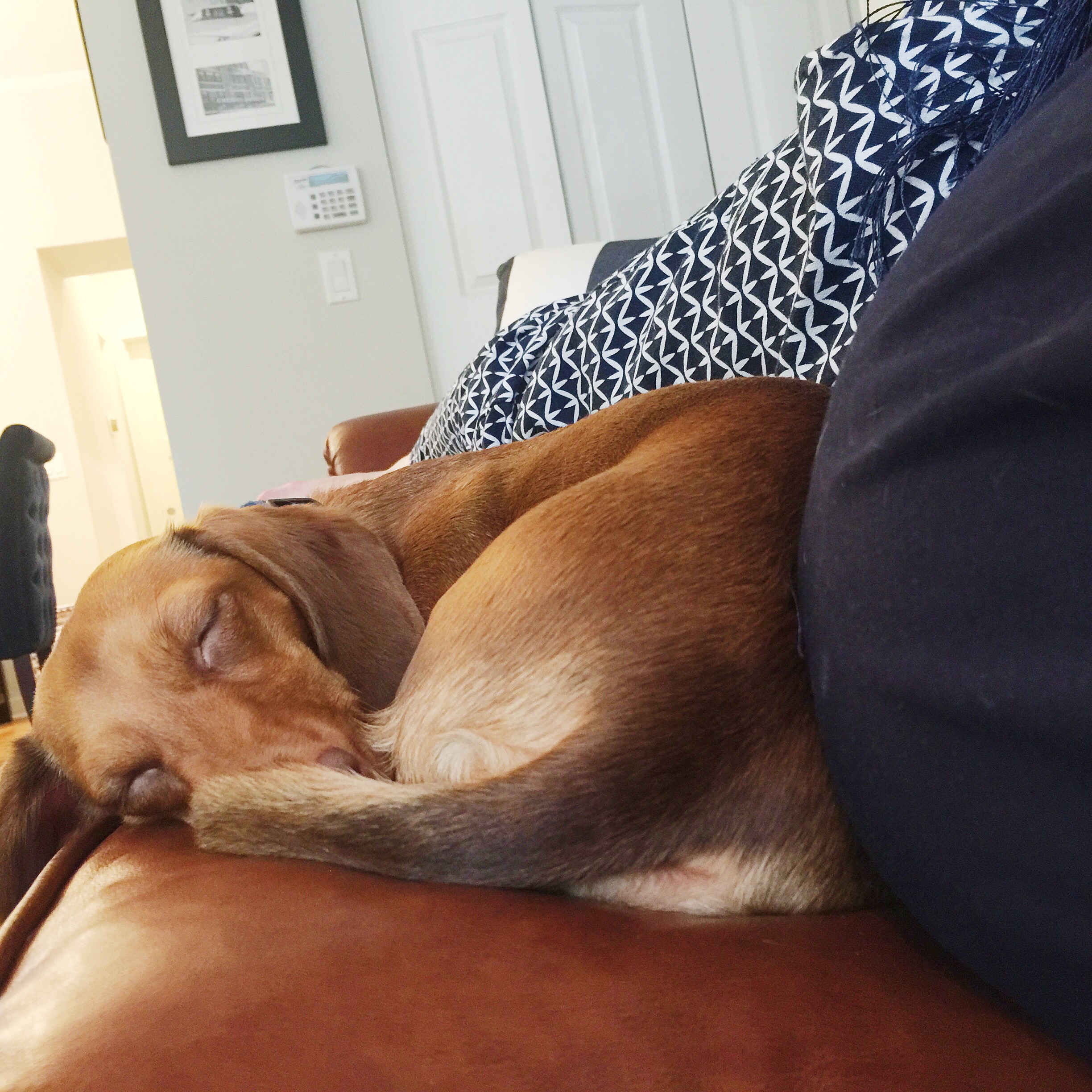 Noodle loves napping next to the baby bump. It's the cutest.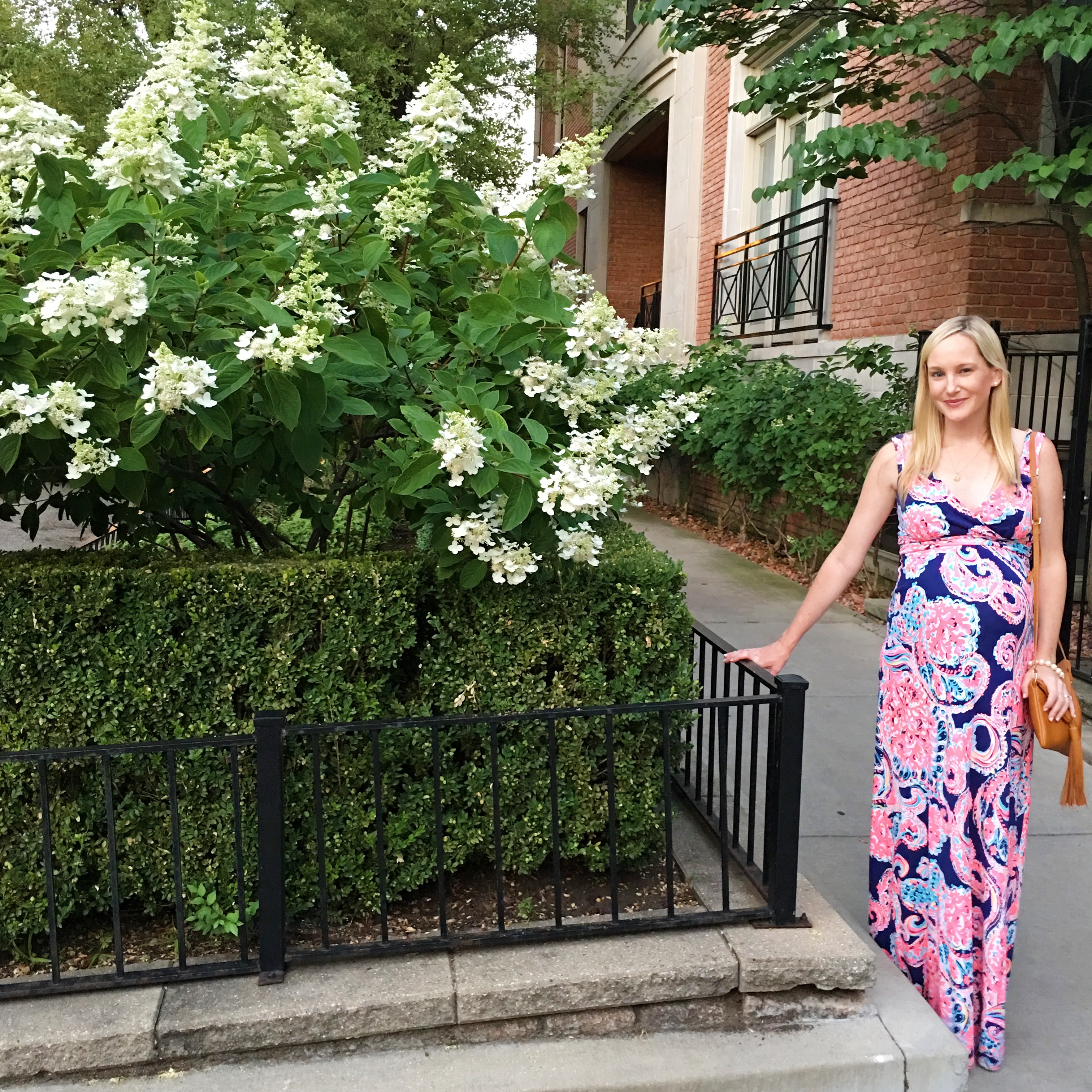 Mitch and I celebrated our anniversary last week! It's a running joke that we never get to celebrate because I always get sick on July 20th, and we totally thought I'd go into labor just so I'd "ruin" our anniversary forever, haha. But nope! We made it to Oyster Bah!  Mitch took this pic as proof. I'm wearing this Lilly Pulitzer dress. (Also available here!)
This is what I had. HEAVEN! If you can't be in Ocean City for the big day, just eat like you are.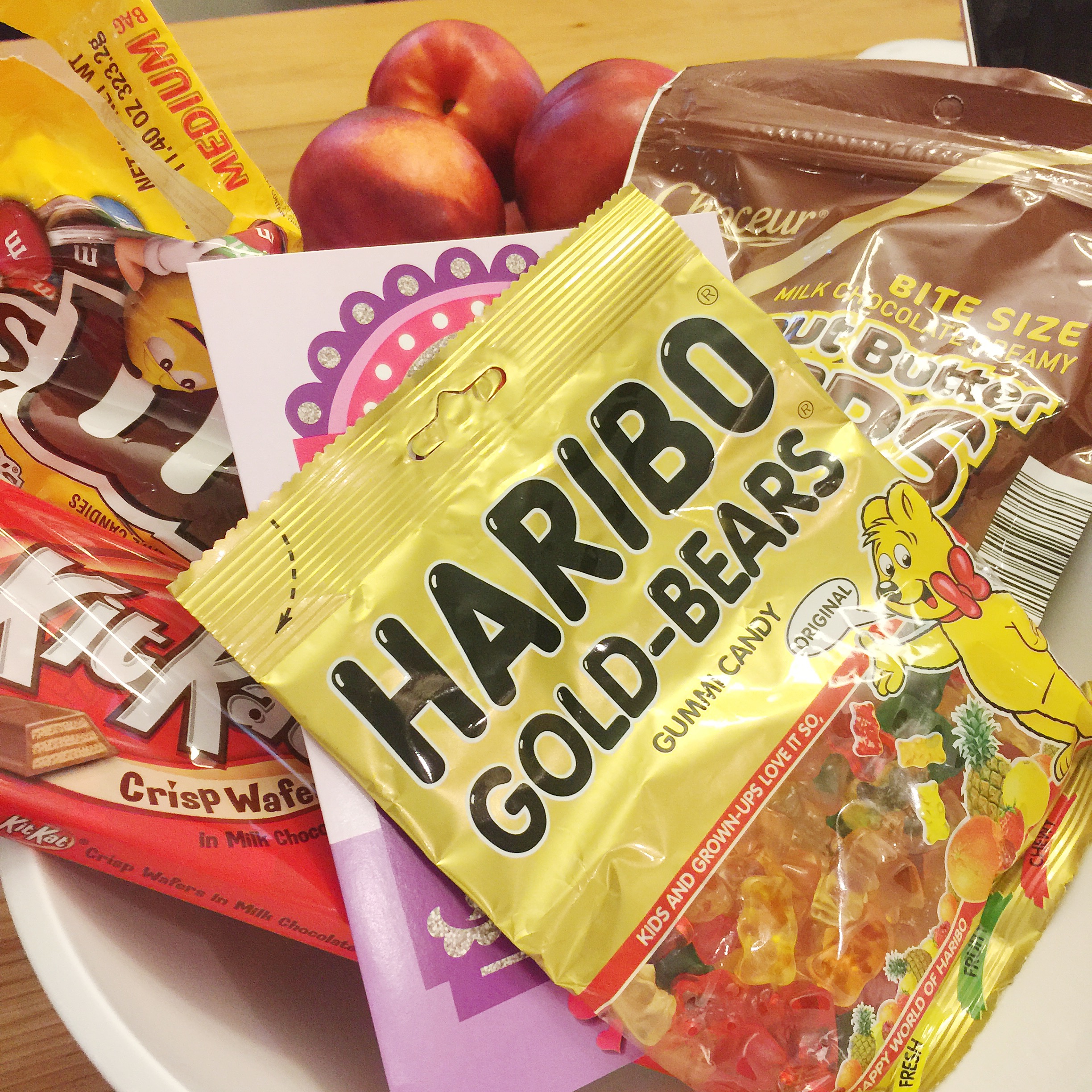 Basically, "Life, Lately" posts have turned into "What I'm Eating" posts. But whatever. Mitch surprised me with a whole lot of candy on our anniversary. He knows the way to my heart right now.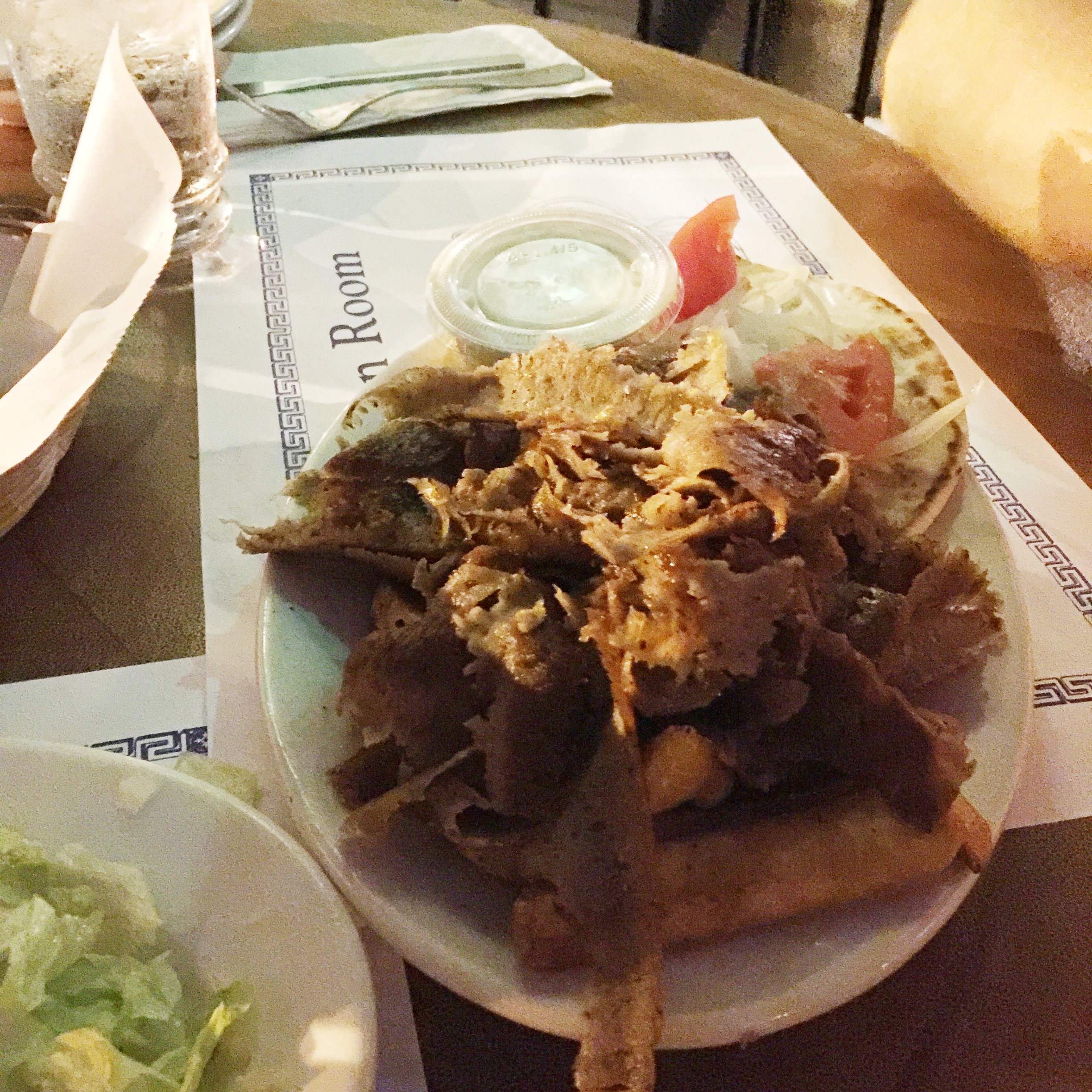 Case and point.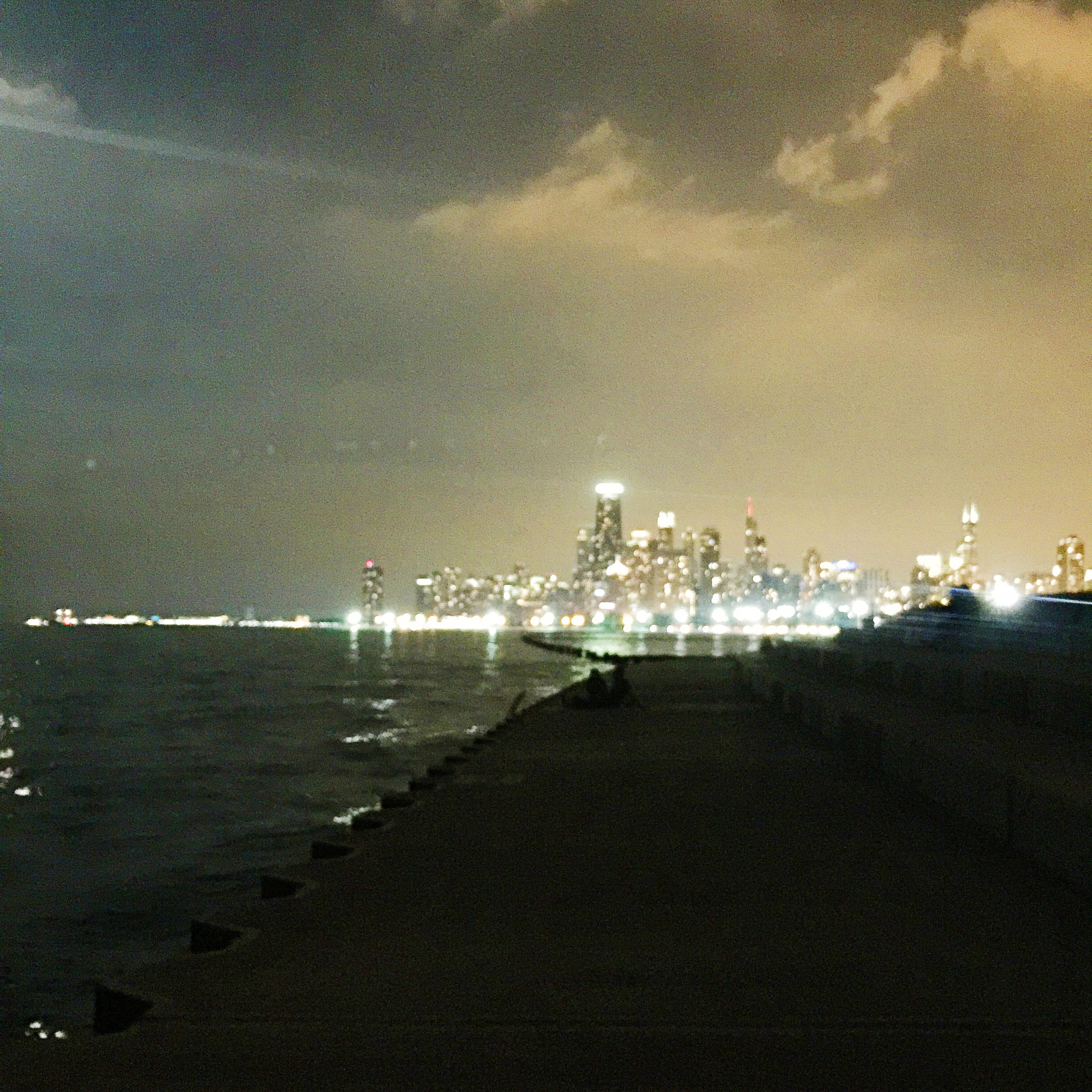 Horrible photo, awesome night. Mitch and I spent an evening out on the lake, just talking and taking in "us" time, and it was so nice.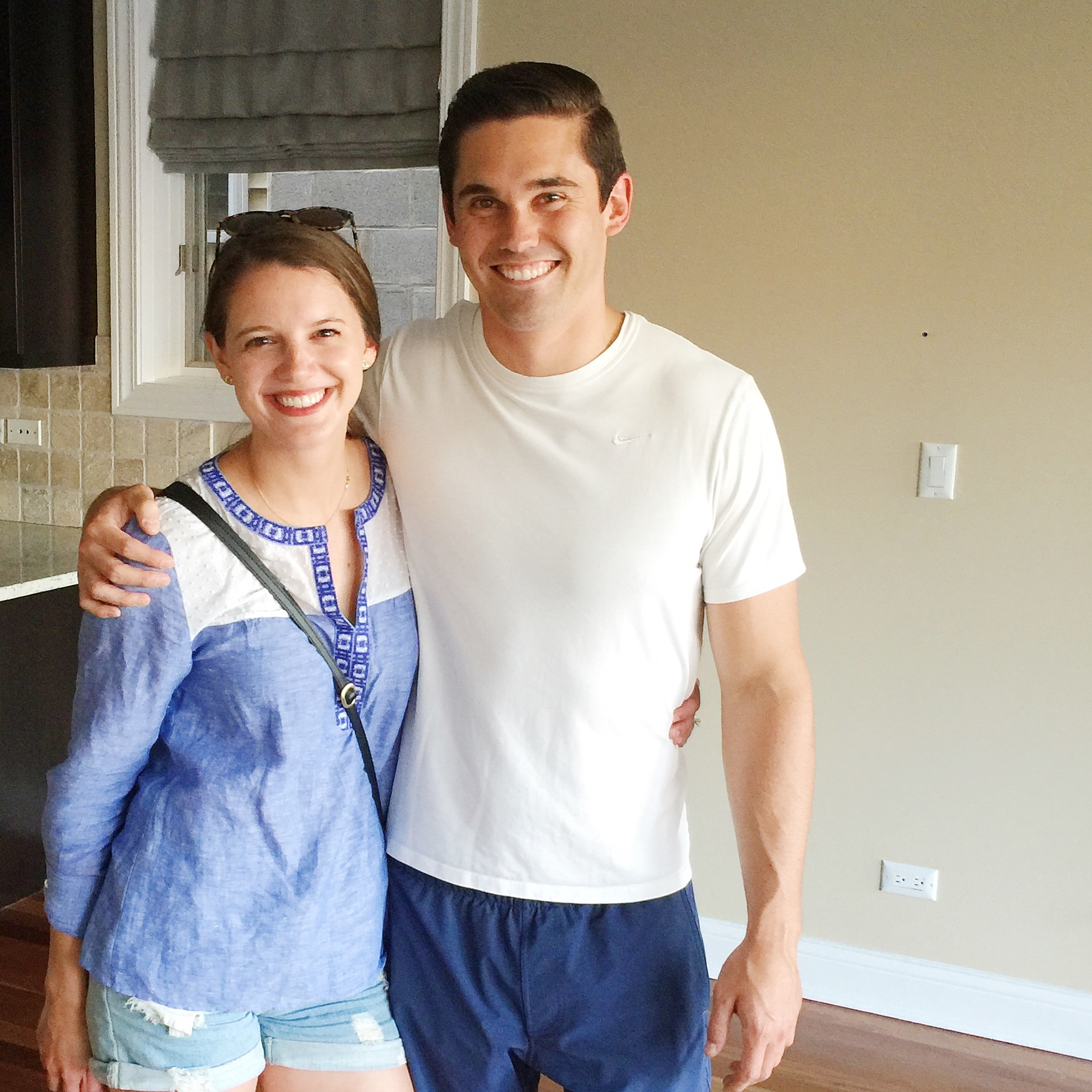 Jess and Neal moved into their new place! It's BEAUTIFUL. I can't wait for her to start doing home posts! Girlfriend has some amazing ideas. Congrats, guys!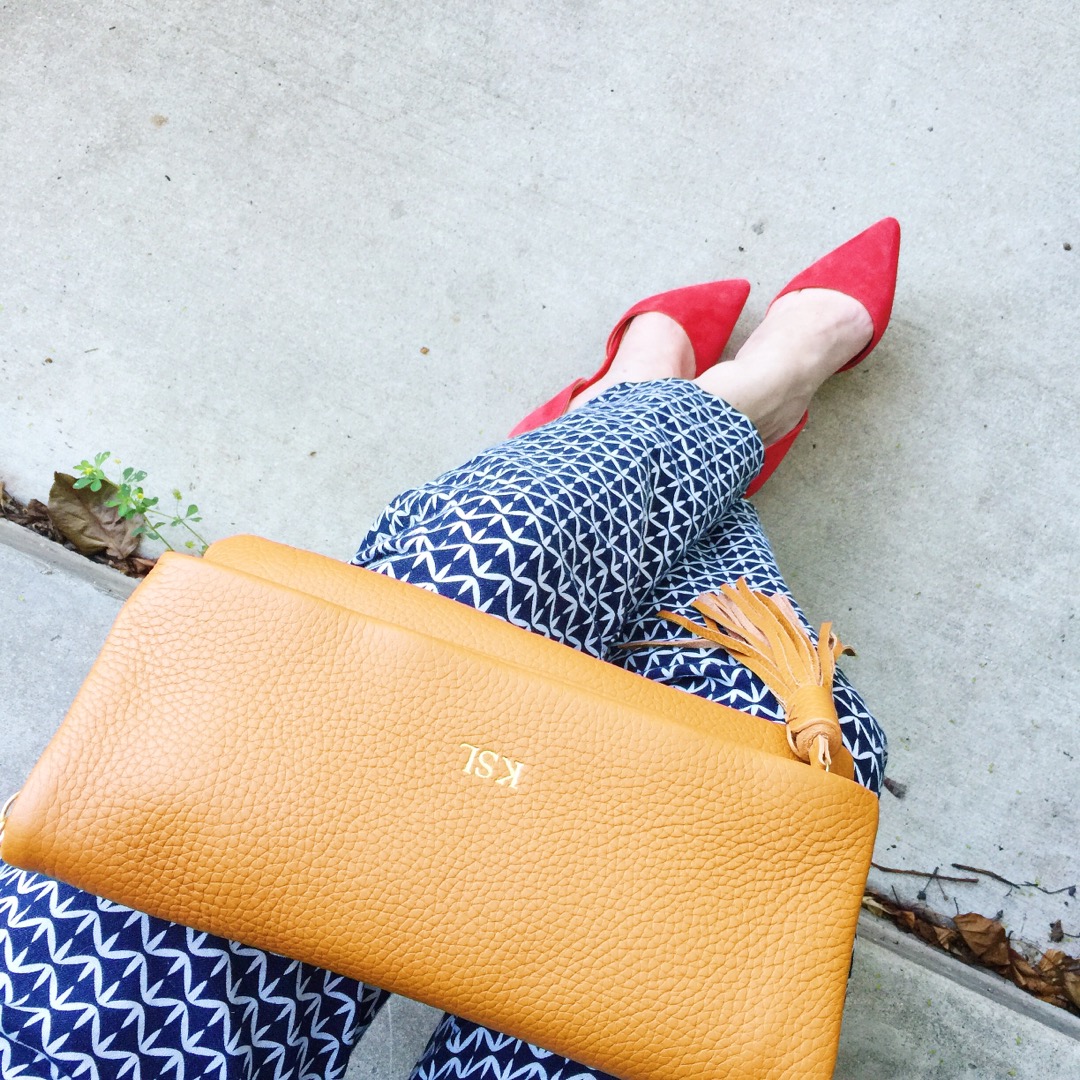 I wore heels one day last week. This was a big day for me. Outfit details here.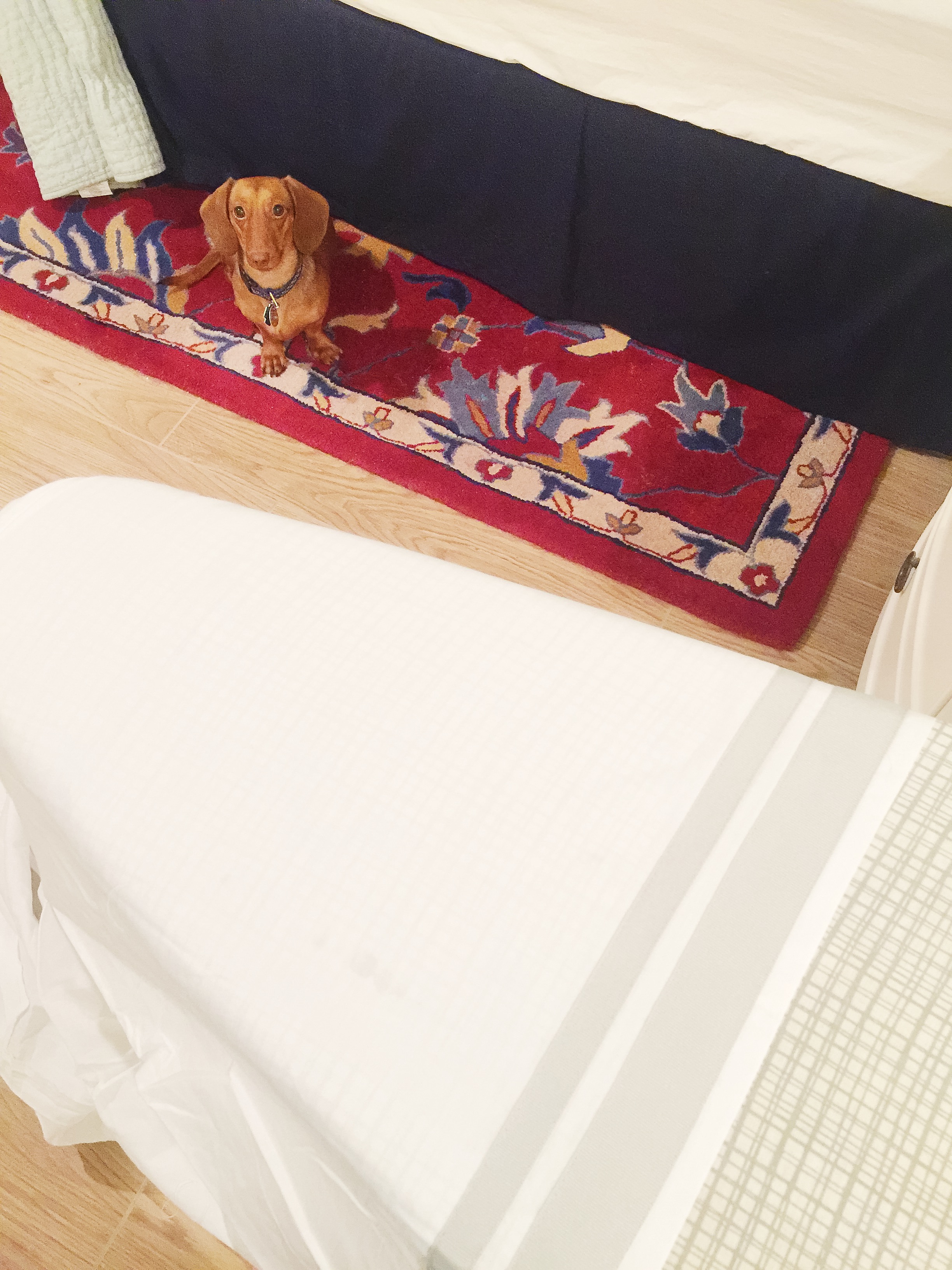 Noodle helping me iron the crib skirt. We went with the Harper line in gray from Pottery Barn Kids for most stuff. (Thank you for the gorgeous rug, LLBean!)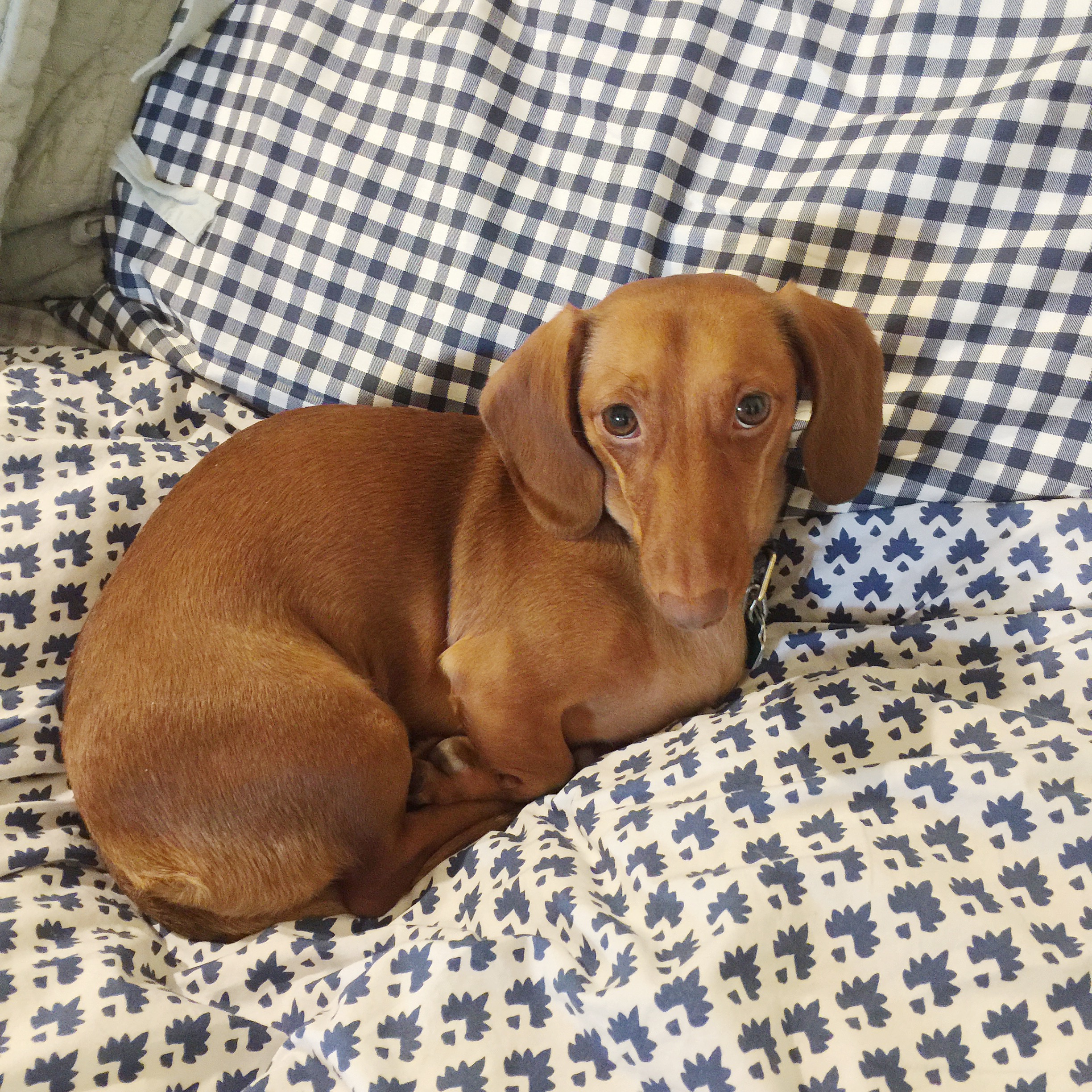 Such hard work. Gotta take a break. Gingham Sheets / LLBean Duvet Cover c/o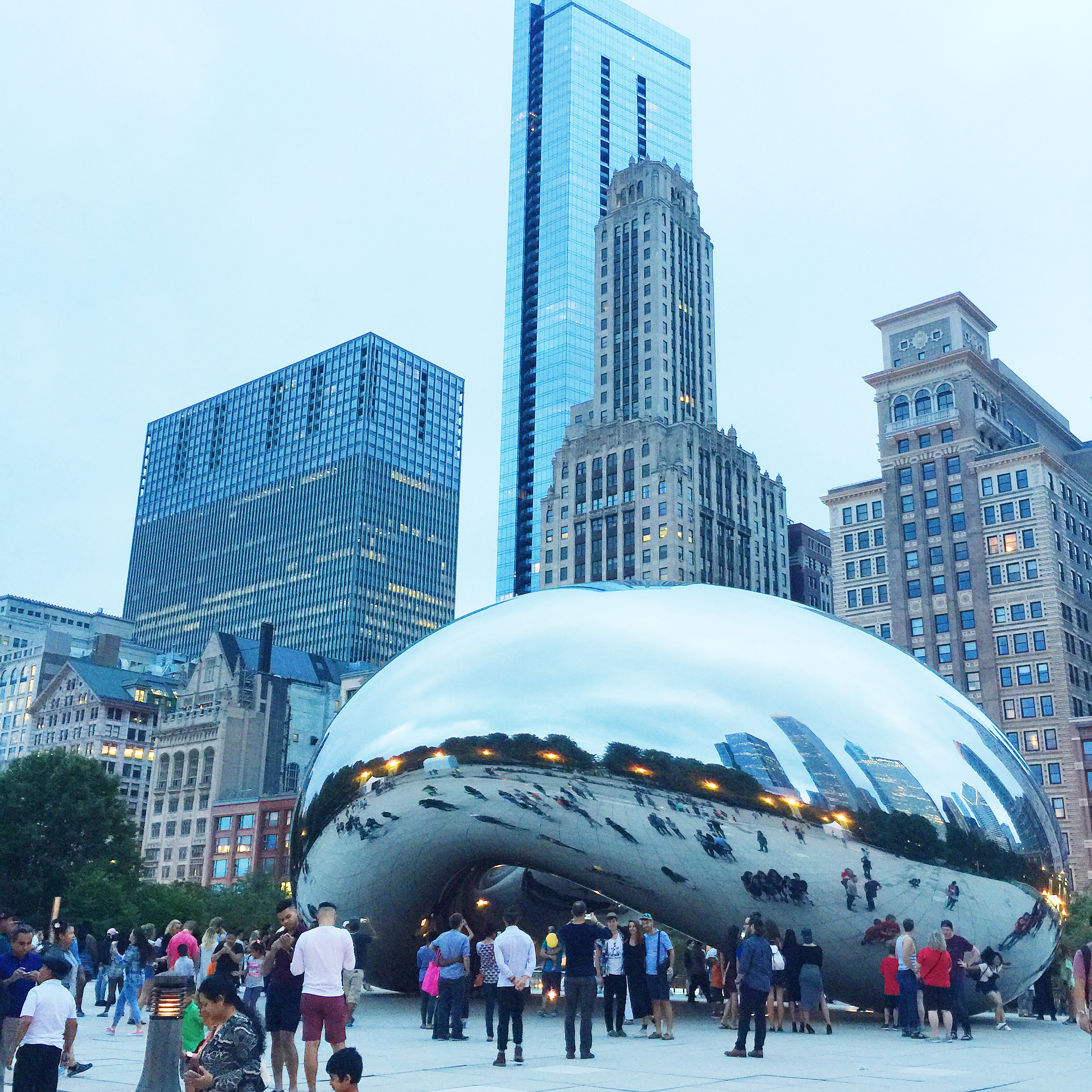 Last night's downtown adventure. My favorite part was sitting on the docks with sandwiches. :)
Coming home from Lollapalooza. Mitch and I just sat outside the fence and watched/listened to Radiohead. It was awesome until the show ended and what's pictured above happened, haha. I learned an important lesson: I am not a music festival kind of girl. But an interesting experience, nonetheless. ;)
Hope you have a great weekend!