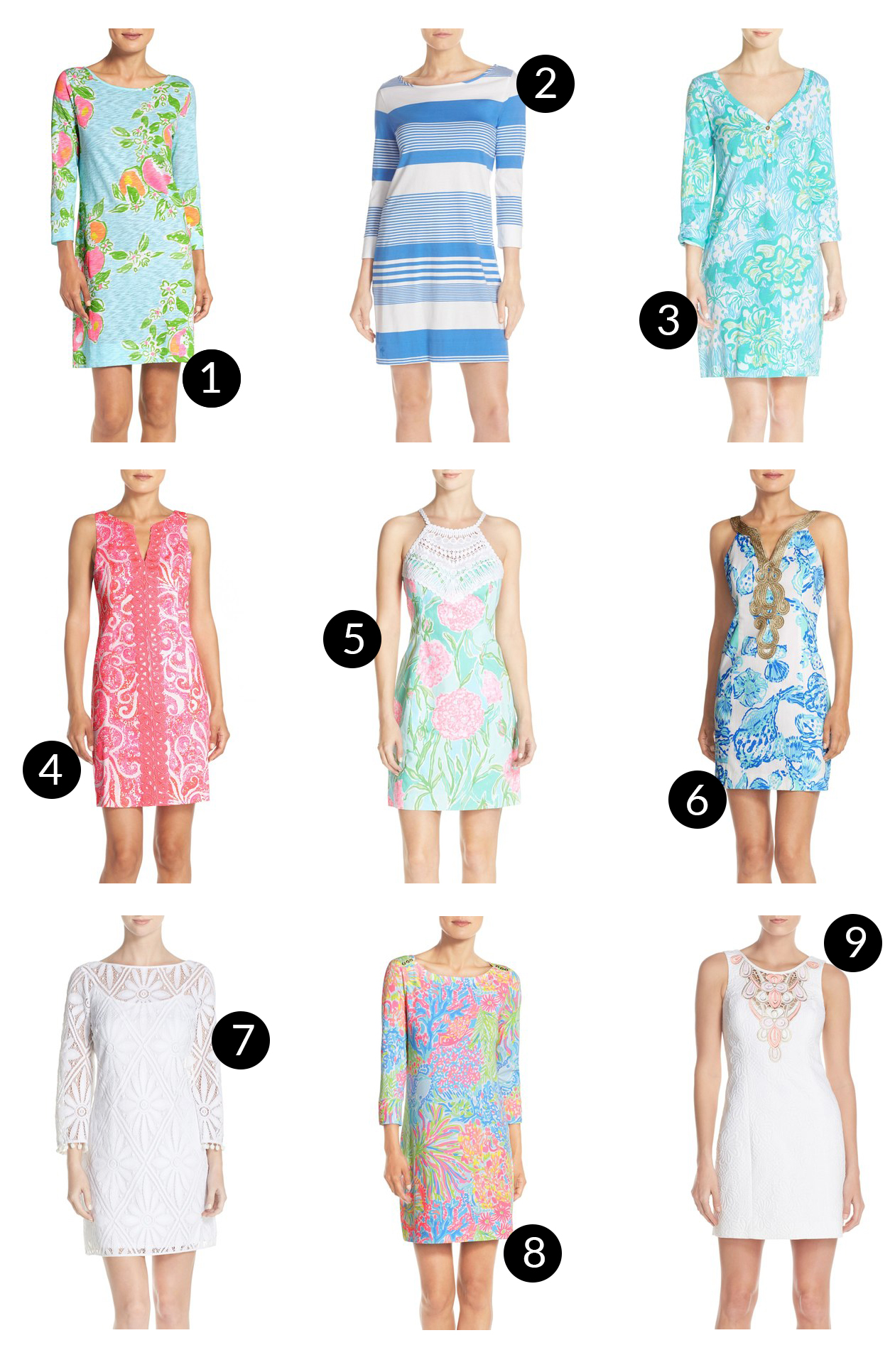 One // Two // Three
Four // Five // Six
Seven // Eight // Nine
Exciting news: Yes, the Nordstrom Anniversary Sale is still going on. (It ends on August 8th, so be sure to shop my faves before the prices go back up!) But there are also a ton of Lilly Pulitzer dresses that are currently 40 percent off, which is HUGE! :) I'm a big fan of Lilly t-shirt dresses, so I'm definitely scooping up this one and this one. (So excited to wear normal clothes again!) And goodness: if I had something fancy to go to, I'd totally be grabbing this one!
Also, I've been getting some questions about the Lilly Pulitzer After Party Sale. While I don't know when it'll be, I'm predicting that it'll likely start on August 8th or 15th. (The 15th being my hunch.) I'll be sure to keep you updated, but in the meantime, you can read my Tips for Shopping the Sale post!
Nordstrom Anniversary Sale Picks:

One // Two // Three // Four // Five // Six // Seven // Eight // Nine // Ten //
Eleven // Twelve // Thirteen // Fourteen // Fifteen // Sixteen // Seventeen // Eighteen //
Nineteen // Twenty // Twenty-One // Twenty-Two // Twenty-Three // Twenty-Four
The Nordstrom Anniversary Sale is coming to a close! My favorites are these navy pumps, this leather Longchamp tote, this Kendra Scott bangle, this Mario Badescu gift set, these Stuart Weitzman lace-up flats and these boots, these socks, this tunic, this All Saints tote, this Pendleton rain coat and these Cole Haan tortoise wedges. Grab 'em before the sale ends on August 8th!
Kelly's Current Faves

Shoes

Clothing

Bags & Accessories

Beauty