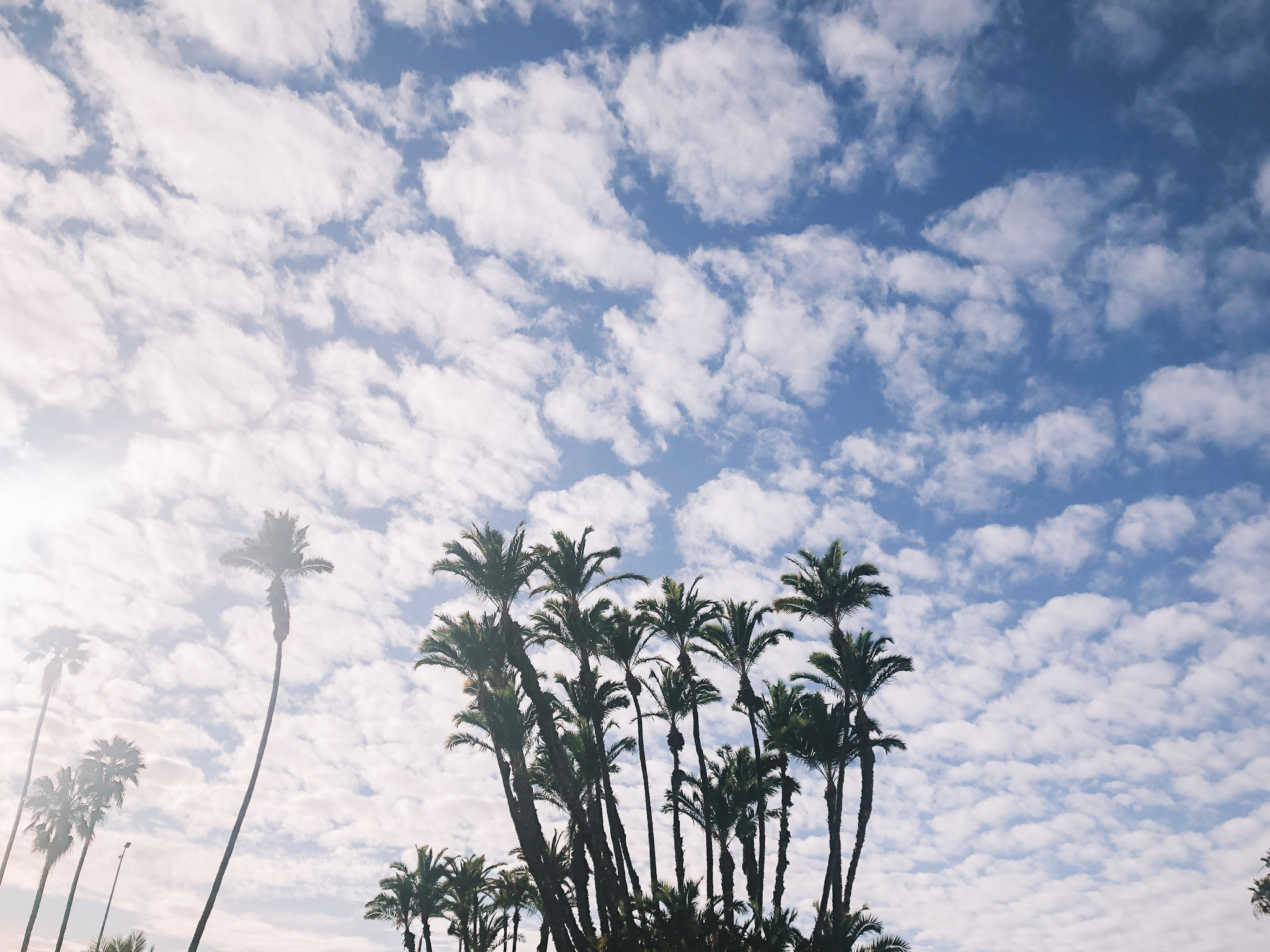 Photo by our friend and bride-to-be, Gabby Emig. Congrats, Gabby and Brian! We love you!
Mitch here!
Would you look at us?! We planned a weeklong, no-kids, extended family trip to San Diego for a friend's wedding, and I couldn't be more excited. So today I'm using this post as an excuse to jot down all the stuff I want to do in Southern California while we're here. If you have any recommendations or if you see anything totally off in this guide, please let me know!
About the trip
California is the exact opposite of Illinois. It has mountains, beaches, wildlife and a tremendous variety of climates, cultures and cities. To be honest, it's a little surprising it's even in the same country as Illinois. So as you might guess, I'm extremely excited to be here. I hope I'm not building things up too much, but I have a feeling that this could be one of the greatest weeks of my life. Oh, and I should mention that I promised not to make a single Ron Burgundy joke in this whole post!
COVID concerns
Just as a heads up, every member of our family who is here has been vaccinated. We will be taking covid precautions accordingly, however, and will be paying attention to and following local regulations. Safety first.
Where we're staying
We rented an AirBNB in La Jolla, a seaside neighborhood of San Diego roughly 12 miles north of the downtown area. It's 45 miles south of Orange County, and about half an hour away from the wedding, which will be taking place in Poway, California. I'm a big fan of AirBNBs. I like to experience neighborhoods instead of busy hotel commercial centers. I also like to support local restaurants, stores and coffee shops. Also, I love that AirBNB houses are significantly cheaper than hotel rooms—especially when a house can be split with family or other couples. (Finding hotel rooms with common areas, kitchens and outdoor space is challenging.) AirBNBs for the win!
What we're doing
Hiking: Kelly and I typically walk a lot when traveling. We love exploring without an agenda. But we also do it because of a lack of planning. On this trip, I'd like to get some credit for all that walking, So we're challenging ourselves to go walking outside of the city for a change. Below are the hikes that look nice to me on AllTrails and TripAdvisor.
Exploring
La Jolla: Now that I've done some research, it's looking like staying in La Jolla was a fantastic decision. It sits on this little peninsula surrounded by the Pacific Ocean with sea caves, tide pools, beaches and sea lions barking all over the place. And if that wasn't enough, La Jolla has all these cute little walkable streets with coffee shops and restaurants and bars and stuff. More on those below.
La Jolla is north of San Diego which gives us a quick shot up to Torrey Pines State Reserve, Orange County to visit friends or west towards the mountains deserts and the wedding itself. Also, it's a quick shot into San Diego which is the whole point of the trip.
San Diego: The star of the show. Discovered by the Germans in 1904, they named it San Diego because in German, it means "a whale's vagina." (I failed at not making any Ron Burgundy jokes.) San Diego is a giant city and I'm honestly a little intimidated by it, which is probably why we're staying in La Jolla. There's Balboa Park in it's garden-y splendor, the beachy Coronado Island with its ocean and sand and stuff, the posh Sunset Cliffs Neighborhood where I plan to gawk for most of an afternoon before checking out the Point Loma Lighthouse and its whale overlook point. I'm a big marine mammal fan, so if I don't see a whale there, I might have to go straight up whale watching even though we're off-season. Last but not least, I plan to rent a scooter and rip down the Ocean Front Boardwalk as fast as that little battery-operated baby will take me.
What/where we're eating
1. Tacos, Tacos and Tacos
I plan to eat tacos multiple times per day on this trip. I do that in Chicago, so why wouldn't I do it in Southern California? Though choosing the perfect taco place is going to cause me incredible anxiety on this trip. There's Galaxy Taco in La Jolla; Tuetano Taqueria, which is Michelin recommended; and Puesto, which apparently coats their blue tortillas with melted cheese. Sigh.
2. Coffee Shops
Kelly has made it clear that her number one goal on this trip (aside from celebrating our friend's wedding) is to walk and get coffee every morning. So I'm publicly declaring my intention to spend time at the Parakeet Cafe, the Shorehouse Kitchen, The Cottage, Wayfarer Bread and the totally bizarre-looking Morning Glory breakfast spot to keep my wife's blood caffeine ratio intact.
3. Random Other Restaurants
I admittedly spent as much time researching restaurants last week as I will physically spend in any of these restaurants this week. Here's some more cool stuff I found: There's a South African restaurant in La Jolla called Bunny Chow. (I studied abroad in Cape Town so this is a must.) George's at the Cove was recommended to me by no less than three friends and it's conveniently in La Jolla so, you guessed it: a must. There's the Donut Bar for donuts, The Fishery for fish, Cowboy Star Steakhouse for steak, and the PB Shore Club for super drunken slushy sunsets. Oh, I want to go to Tribute Pizza, too. And I want to try Herb and Wood for hipster food. I think I may have overdone it on the restaurants but whatever.
In conclusion…
I'm going to do maybe 10 percent of what is in the guide if I'm lucky. But if you're familiar with the area, please let me know what I missed. Wish us luck, and as always,
Mitch. OUT!