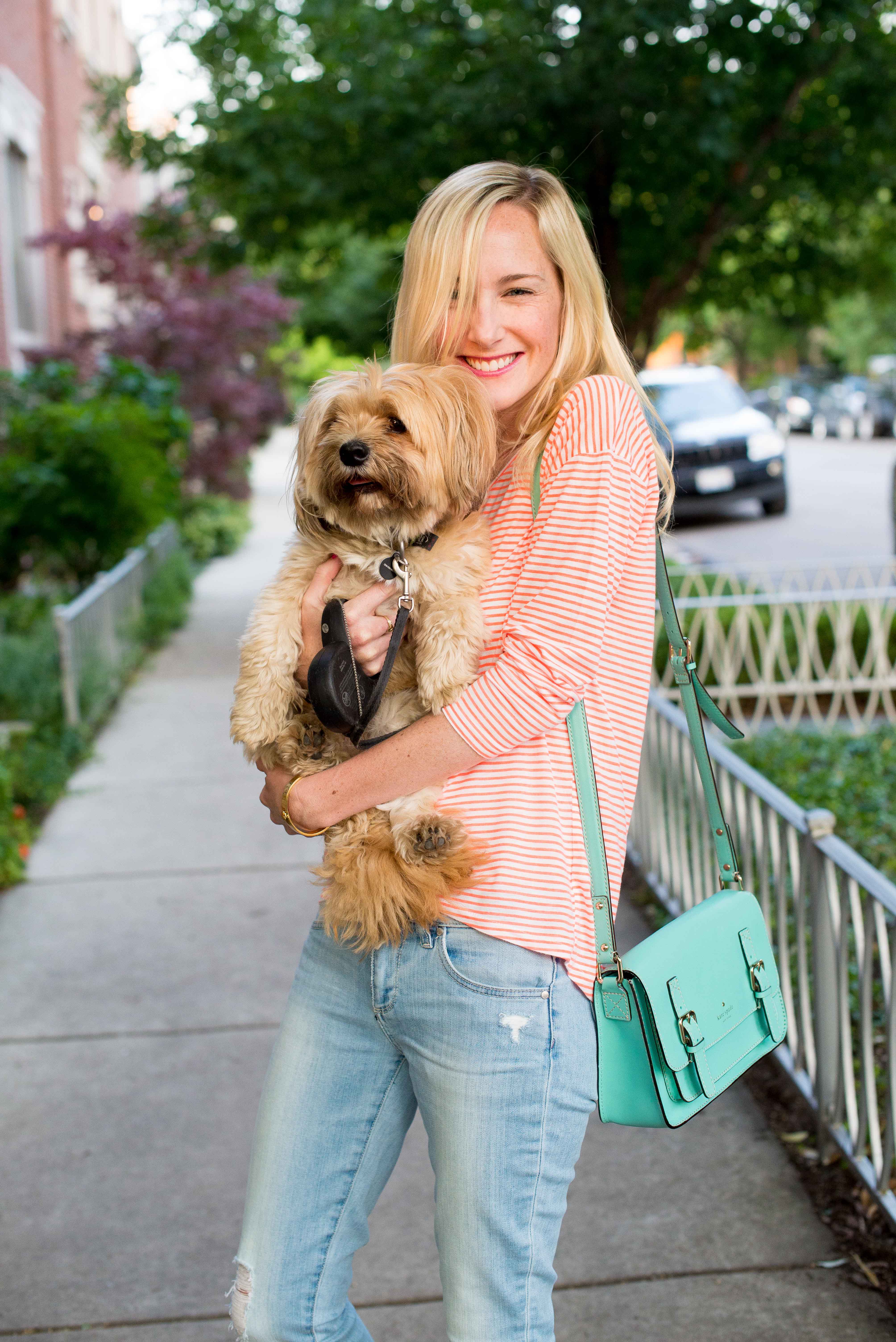 Greywire Jeans (c/o) / Jones Bootmaker Sandals (Old, similar here) / Kate Spade Satchel (Old, similar here) / J.Crew Prima Tee / Michael Kors Watch (Have you seen the rose gold/tortoise version?!) / J.Crew Earrings / Clinique Lipstick ("Chubby Peony") / Joe Fresh Nail Color / Kate Spade Bangle
No, we didn't get a dog. But we are dog-sitting my in-laws' adorable shih tzu mix, Walter. It's been such a fun week! I've quickly learned that caring for a dog–especially in the city–is a lot of work. (Definitely couldn't have handled it in my early 20s!) At the same time, it's also really wonderful.
Not only is Walter super lovable and cuddly, he's also quite the ham. EVERYONE WANTS TO STOP AND TALK! :) Settling in a new city can be a bit lonesome, but Walter has helped us get to know our neighborhood's residents, spend more time outdoors, keep our home tidier, and just get the most out of our days. (Thanks, Walt.) Not sure how I feel about handing him back over to Mitch's parents on Wednesday…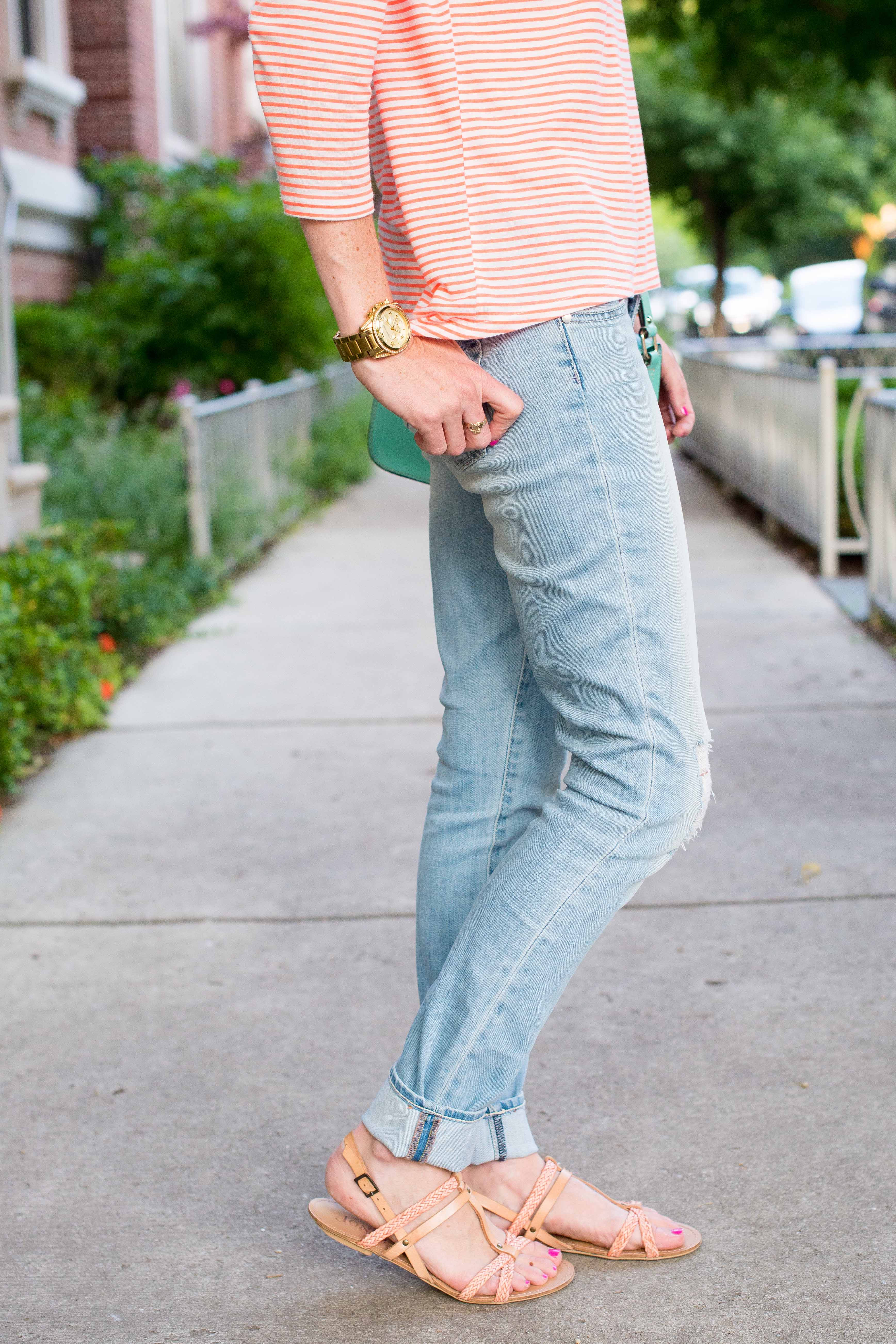 One thing I've learned from having Walter around is that every dog-owner (dog-borrower?) needs a great pair of comfy jeans for morning and nighttime walks when the temps are cooler. I've been living in these Greywire jeans, which are incredibly soft and fit like a dream. (They make waking up at the crack of dawn a little nicer, haha.) After stalking the new brand's Instagram account, I've been cuffing my pair for a casual, beachy feel.
Greywire was launched this past spring by Elie Tahari and denim pro Michael Press, who wanted to create an "attainable luxury" line of premium denim. The brand uses high-tech laser treatments as well as dying and coating techniques to separate itself from other denim designers, and aims to be 20 to 25 percent less expensive. (Nice, right?!) Want to see more? Visit Revolve and Singer 22! (The brand will soon be available at Neiman Marcus and Bloomingdale's, too.)
Hope everyone is having a great start to the week! I'm off to the dog park… ;)