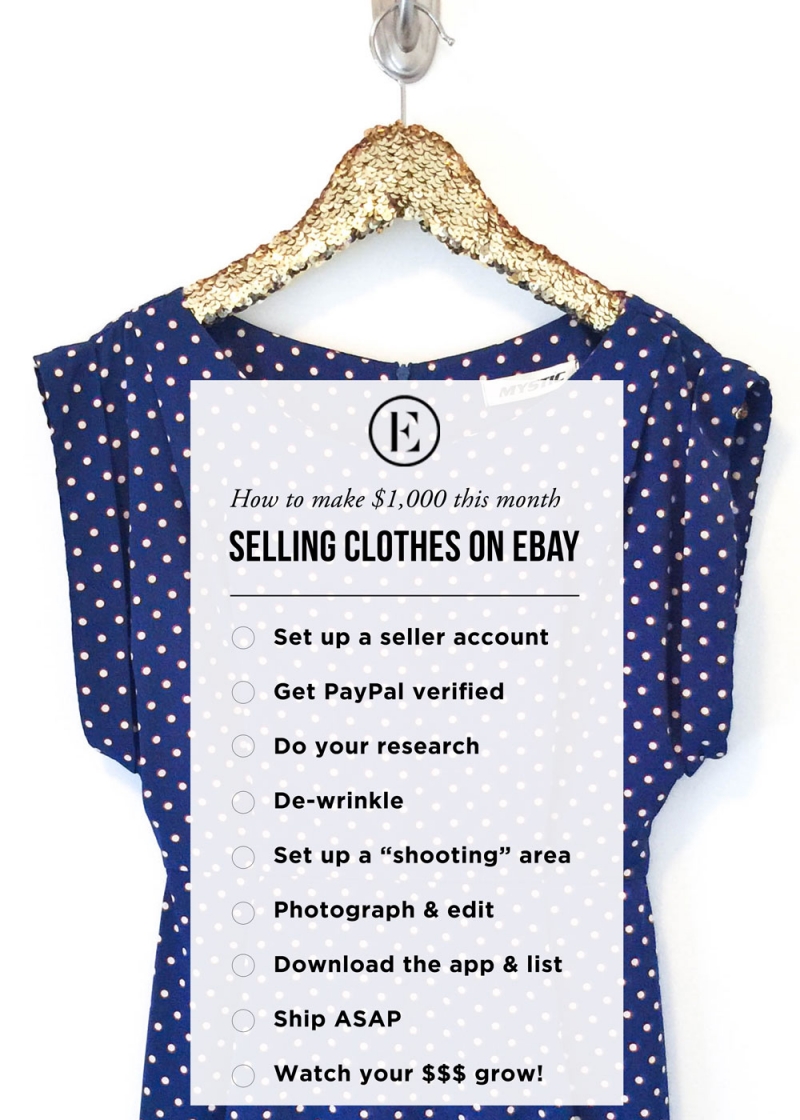 A couple of days ago, I had a big thing happen! The EveryGirl published an article I wrote: "How to Make $1,000 This Month Selling Your Clothes on eBay." And since I'm a huge fan of TEG, I had to share!
~
With the exception of my parents' home and one gem in the East Village that I had for a year, I've always lived in tiny spaces. In New York, it was a matter of necessity, as rent was ridiculously high, and spending all my income on rent made for way too much stress. Opting for small (400- and 500-square-feet) apartments, however, provided a bit more spending money and the opportunity to save. (A little.)
Chicago is significantly less expensive than the Big Apple, and you get a lot more space for your $ here. And while Mitch and I probably could have sprung for a larger place in the Windy City, we decided not to. It seems frivolous to us right now, as we're hoping to buy our first home in the next year or two and are therefore trying to put away as much as possible. Besides, we're used to living in shoeboxes! :) I'm not even sure what we'd do with more space. (Kidding. It would be freakin' awesome.)
That said, our place in Lincoln Park isn't horrible. (Home tour coming soon; I swear.) But closet space is very limited, and our bedroom looks like it was designed for Hobbits. (I have to take a running leap in order to get into the bed, haha.) Keeping our material possessions to a minimum is–and has always been–extremely important to us, as it doesn't take much to make us feel like we're drowning in the clutter.
Here's the thing, though. Clutter happens. We're real people! And the stuff just continues to pile up. There are ways to defeat it, though. One way? eBay.
eBay.
Is.
Fabulous.
Parting with your belongings can be difficult, but eBay makes it a little easier. I mean, who doesn't want to cash in on their clutter?! Through the site, Mitch and I have sold so much stuff, from computers and gadgets to camera equipment and clothes… and in the process, we've made money and reclaimed living space. [Sigh of relief.]
Selling my clothing on eBay is also how I avoid spending too much on my wardrobe. I never spend more than I make through resale, for example. I also make sure that whenever I buy something new, I sell something old in order to make space for it. And it works. Right now, I'm actually in the middle of a massive closet clean-out. (This article inspired me like whoa.) eBay's been a lifesaver!
Want to cash in on your clutter, too? Getting started is pretty easy. Read on!