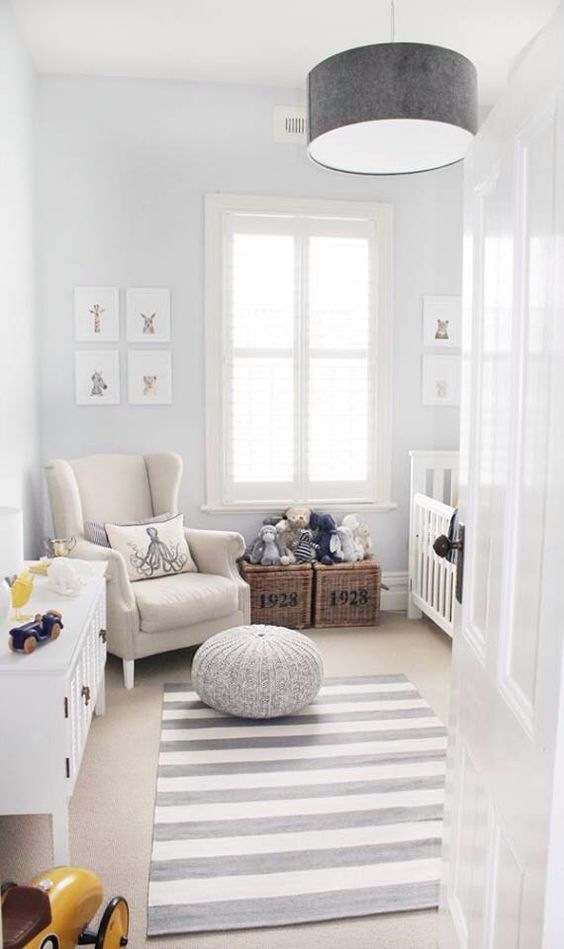 Source // Sharon Montrose Animal Prints
Despite the fact that I'm currently in my eighth month of pregnancy, I've only recently started thinking about the nursery, on account of all the renovations going on at our house. Contractor #1 is still working on the master bathroom (boo), but Contractor #2 is almost done with the living room (woo)… so construction is expected to start on the nursery (with Contractor #2, obvi) next week! (Fingers crossed. I've learned that renovations almost never go as planned.)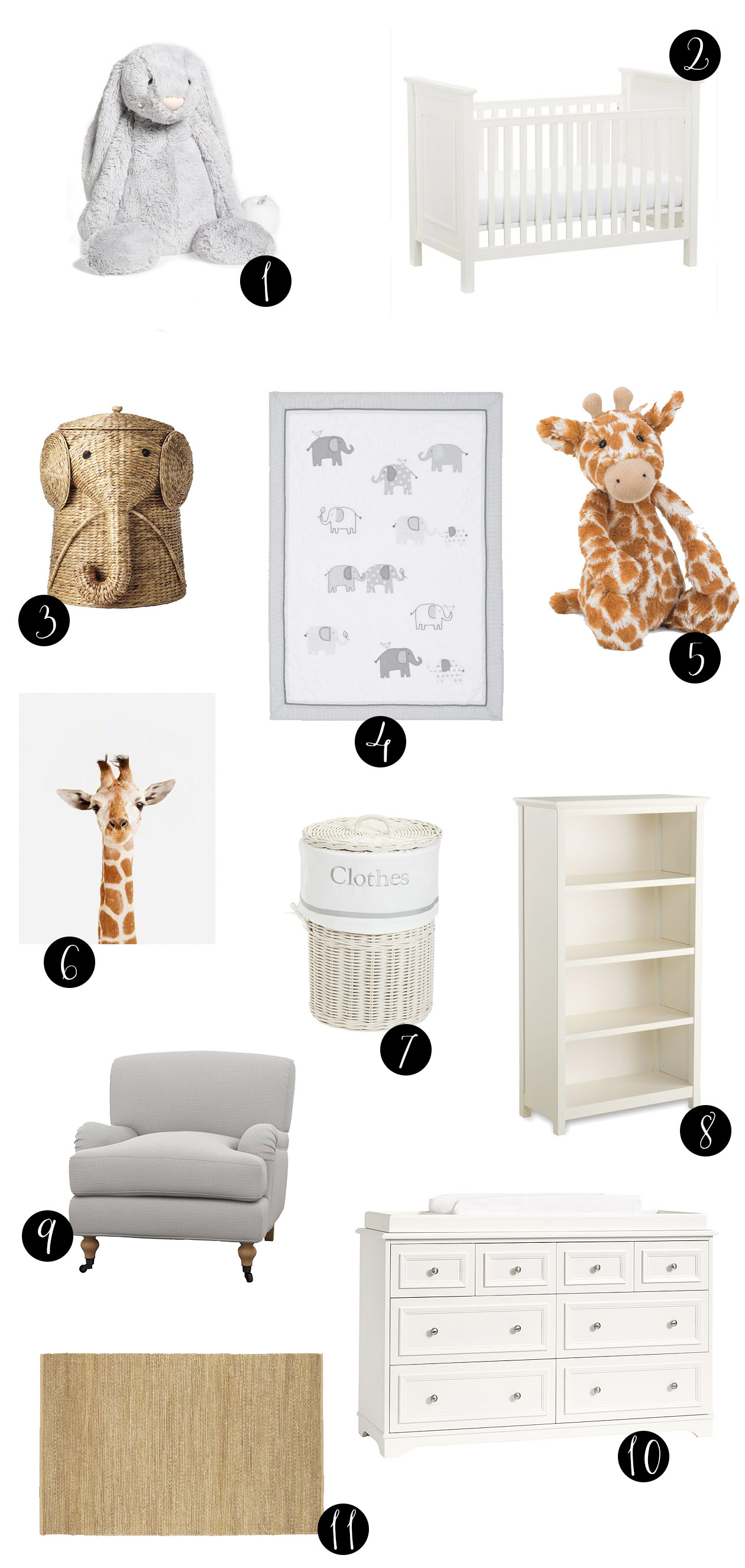 One (Bigger version here) // Two // Three // Four // Five
Six // Seven // Eight // Nine // Ten // Eleven
Anyway, I'm convinced Baby Larkin is a boy. Which, in turn, has convinced everyone else in my life that the baby is a girl. Regardless of whose guess is correct, the fact of the matter is that we simply don't know, so Mitch and I have decided to go with a gender-neutral theme for the nursery: white and gray with natural accents.
The plan is to install board and batten wainscoting as well as hardwood floors; move the door so it's accessible from the hallway (not just the guest room); and paint the walls with Benjamin Moore's "Gray Owl, diluted by 50 percent. (The rest of the house is painted that color, too. Keeping things simple!) For furniture, we're going with Pottery Barn Kids' Fillmore collection, and we're decorating with elephants, giraffes and bunnies. Though all animals are welcome. That's just what we have so far. ;)
For sheets, we're going with elephants (one // two) and as for a rug, I love this one, but it's probably not the softest for Baby, and we had a jute rug in the living room for a hot second a few months ago and Noodle almost immediately mistook it for the great outdoors. Any suggestions? Oh! And we're super excited about hanging the baby's name in wooden letters on one of the walls. (Like this or this.)
I've fallen completely in love with Jellycat stuffed animals, so I'm hoping to have a few of those around, and the Animal Print Shop's Little Darlings collection? Puh-lease. We're also thinking about moving our Interior Define Rose chair into the nursery. But not sure yet, because I'm not sure how much space we'll have and I love it in the living room!
Of course, this is just a start. But I'm so excited to get started! Fingers crossed that construction is completed quickly so we don't have to rush on the project. Any adorable nursery products you think we need?!