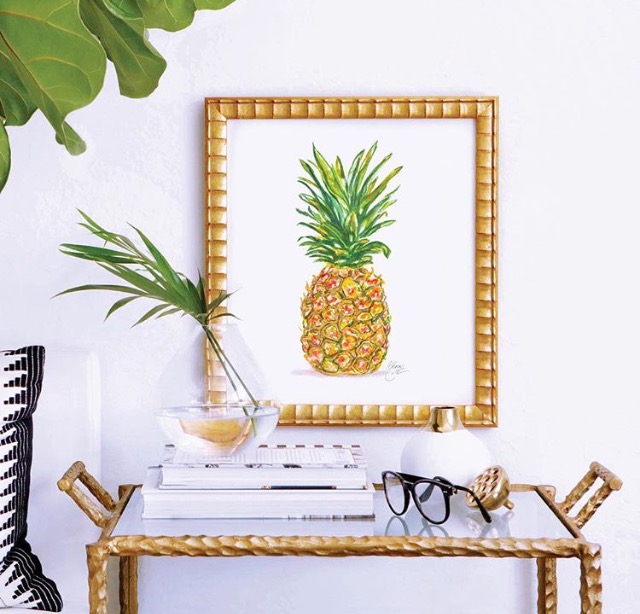 I really enjoy decorating. But I'm a fan of doing it slowly. If I'm rushed, I find myself buying stuff that I like, not love, and I hate that. Decorating is expensive, after all, and I want to love whatever it is I'm bringing into my home. :)
Right now, I'm in the middle of decorating our guest room. I have a lot of ideas, but don't expect a final reveal post anytime soon. (However, I'm sharing master bathroom AND nursery photos this Monday and Tuesday! So excited!) This is because I'm taking my sweet time with the guest room. We rushed through nearly every project we tackled this year–master bedroom, master bathroom, fireplace and nursery–and I'm so excited to have a project that doesn't have a deadline. Yes, my parents are going to be staying in the guest room whenever the baby is born. But it's totally functional: it has four walls, a bed, a door and a door knob. (Haha — waited on the door knob for an entire month.) Who cares if it's not decorated yet, right?
Anyway, we've made a little progress so far on the decorating front. Mitch painted three walls white and one wall a gorgeous dark green, and we made the beds and moved the dresser in there. We also teamed up with Anna Cate Home to start putting together a gallery wall!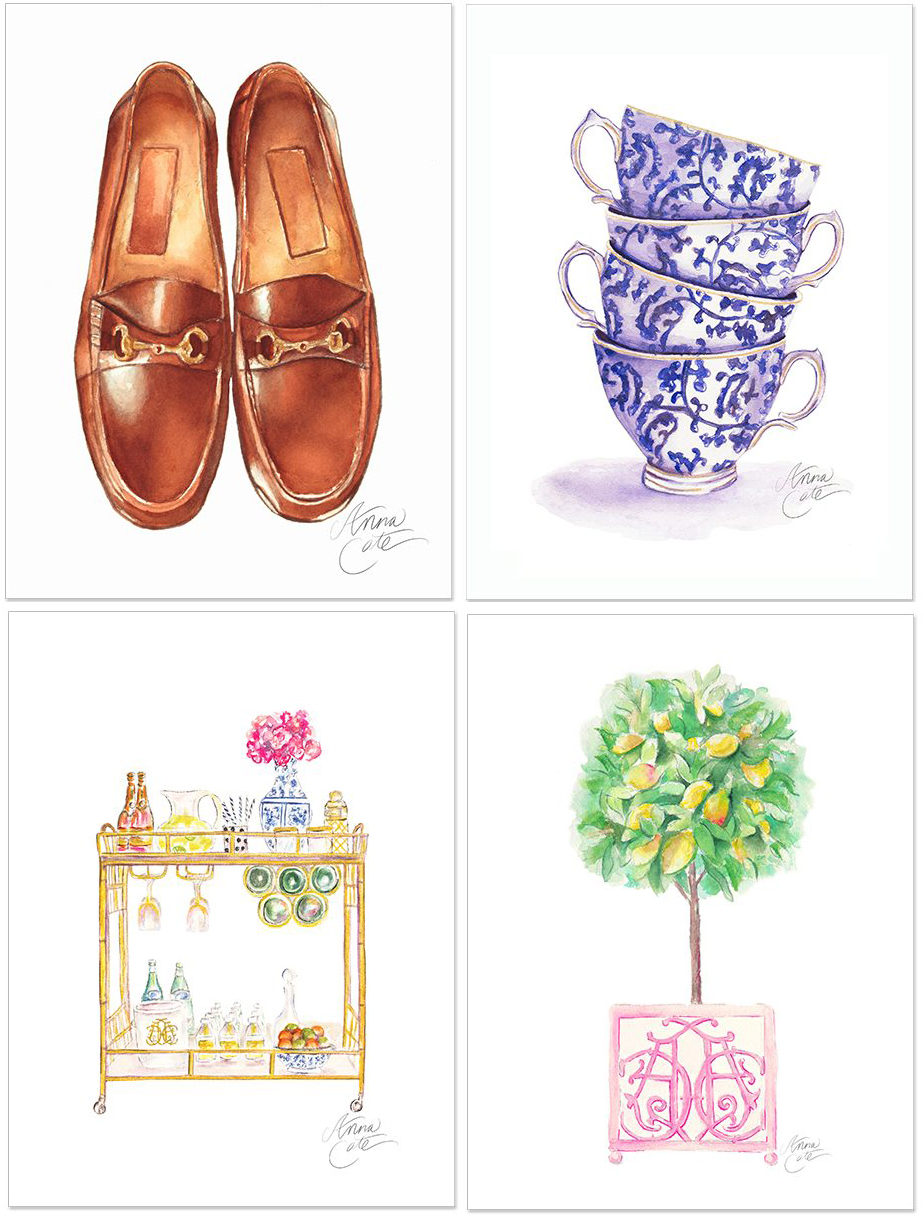 When I was introduced to Anna Cate Home, I fell completely in love with her watercolor prints, and knew the guest room called for a few of 'em. We went with the loafers, teacups and pineapple prints, all in gold gilded bamboo frames. Don't you think they're going to look gorgeous on a dark green wall? I just love that look in this pin, this pin and this pin. (Btw, are we friends on Pinterest yet?!)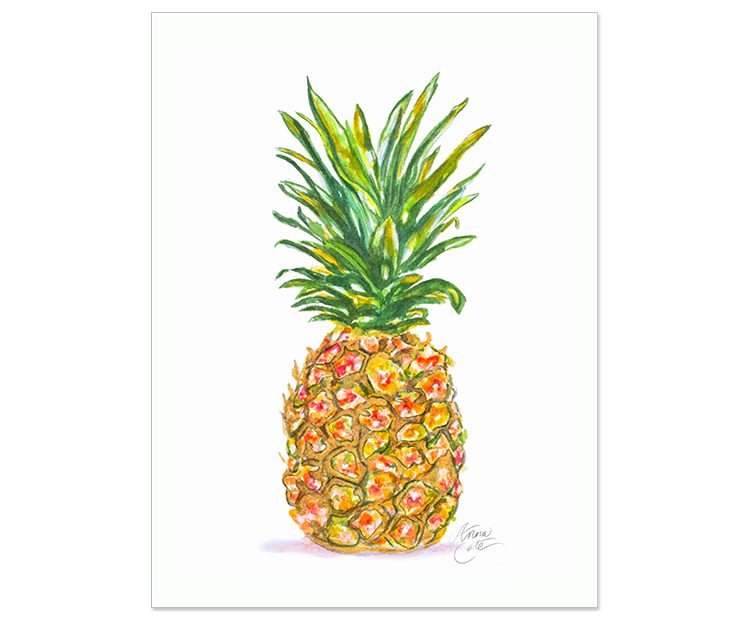 So today, I'm teaming up with Anna Cate Home to give away the framed pineapple print. Entering is super easy: just use the Rafflecopter widget below. (Psst: one of the options is showing Anna Cate some love in the comments section below!) Winner will be selected in one week. :)
Good luck!