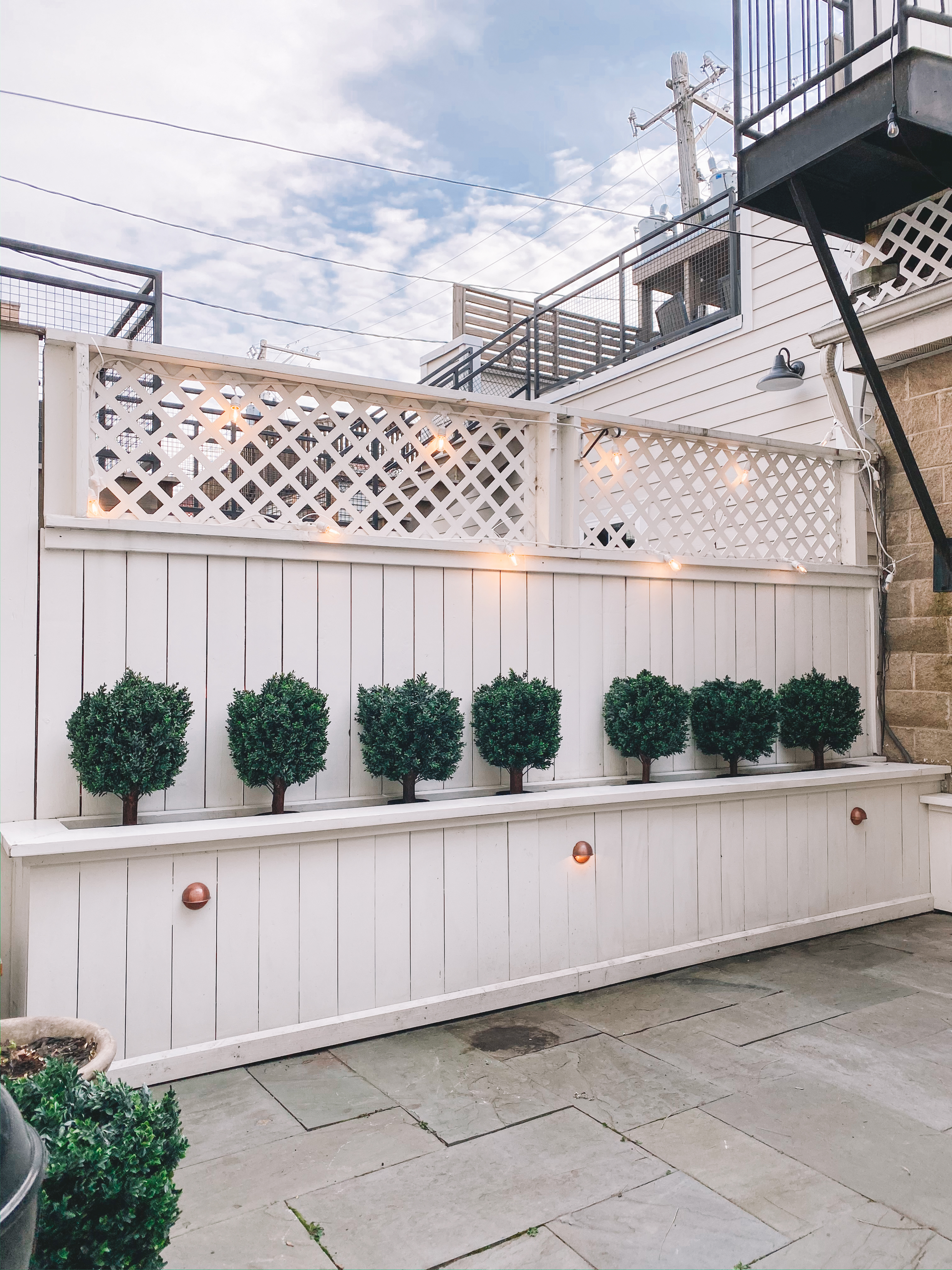 Patio in progress: Faux Boxwoods (Set of 2)
Guys, I found the MOST AMAZING faux boxwoods, and I feel like they warrant an entire blog post. 😂 (That I write in five minutes because I have a baby on my lap.)
Long story short, Mitch and I just can't keep real plants alive at this point in our lives. I'd love to blame the global pandemic that's currently going on, but we couldn't do it before that, either. Maybe we'll have a little more free time when the kids are older. Or maybe we'll still be killing plants when we have that free time; I don't know.
Either way, I need to be honest–despite how many people attack me for saying this. ;)
At the moment, there's just no way in hell I'm spending my 15 minutes of "me time" to go and water plants. 😉 Especially when Chicago winters will end up murdering them anyway.
So yeah. We've thrown in the towel until the girls are both in school. Or walking, at least. And can I tell you? WE'RE SO MUCH HAPPIER. Faux plant life is good. No guilt. No embarrassment when you have company. (And by company, I mean Zoom company.) No sadness over the money you threw out the window just a few weeks earlier.
Our latest faux plant feat was finding the perfect boxwood plants for our patio, which we're trying to fix up in time for warmer weather. When we moved into the house last year, we tried with all our might to keep the previous owners' (real) boxwoods alive, but we failed within the first two months… and one by one, they turned brown, haha.
A few weeks ago, though, we stumbled across these faux boxwoods online, and considering that their sale price (for a pack of 2) was better than the price of good boxwoods at Home Depot, we were like, "Let's give 'em a try."
AND LO!
They arrived this afternoon, and I'm here to tell you that they're INCREDIBLE. Don't they look so real?! Good faux plants are so hard to find, but these are legit. I'm also a big fan of the brand; the triple ball faux topiaries we have on our front stoop are from Darby Home, and they look SO lifelike. They look brand new after a full year outside, too. So I can definitely speak to the quality, and say with confidence that they will hold up.
Okay, that's it. They're on sale right now… so I highly recommend buying now if you're totally done with being upset about your dying bushes and you want something maintenance-free until life is a little less crazy.
ENJOY. Over and out!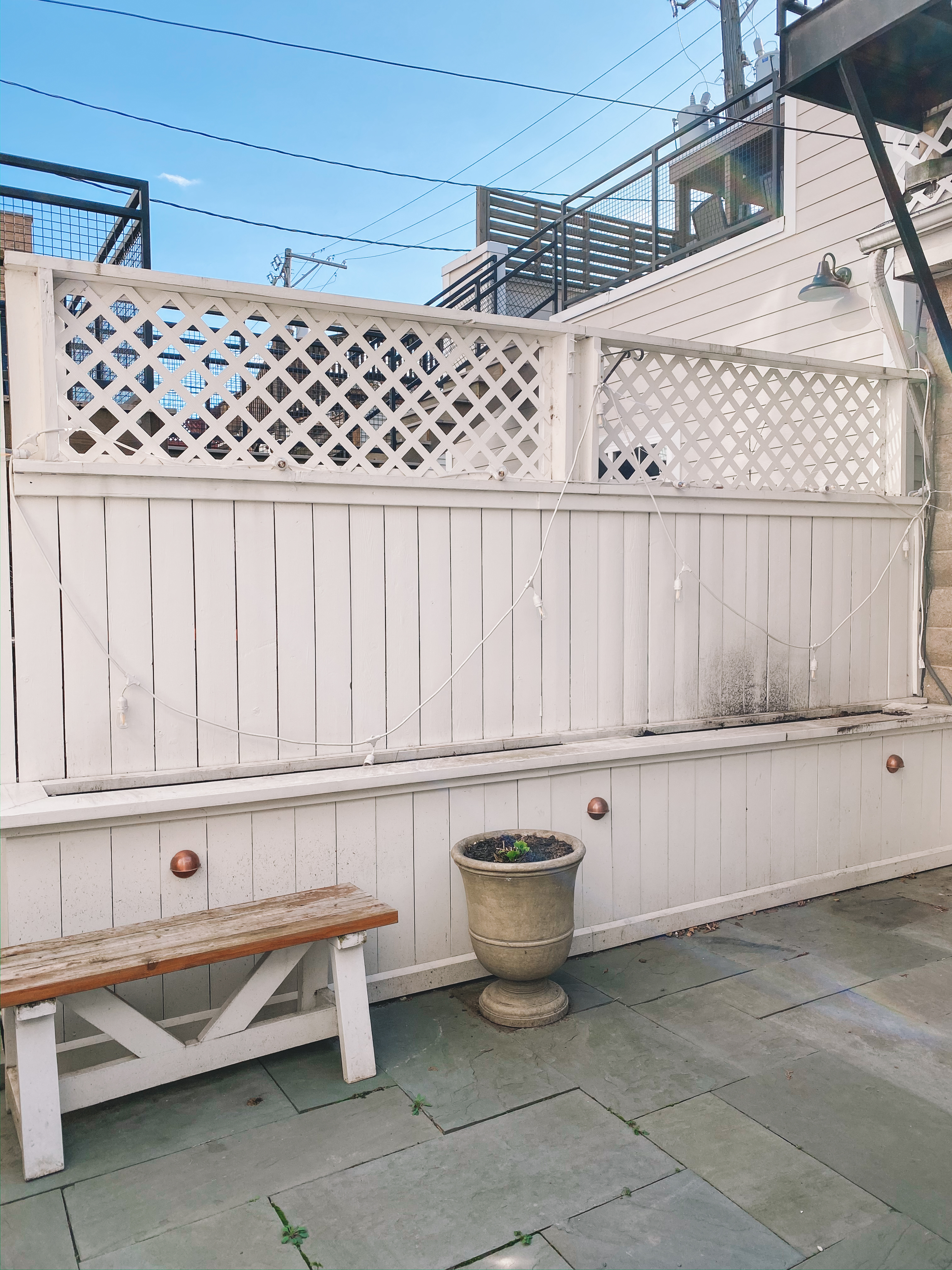 The Before
I need to weed.
Noodle approves of the boxwoods!