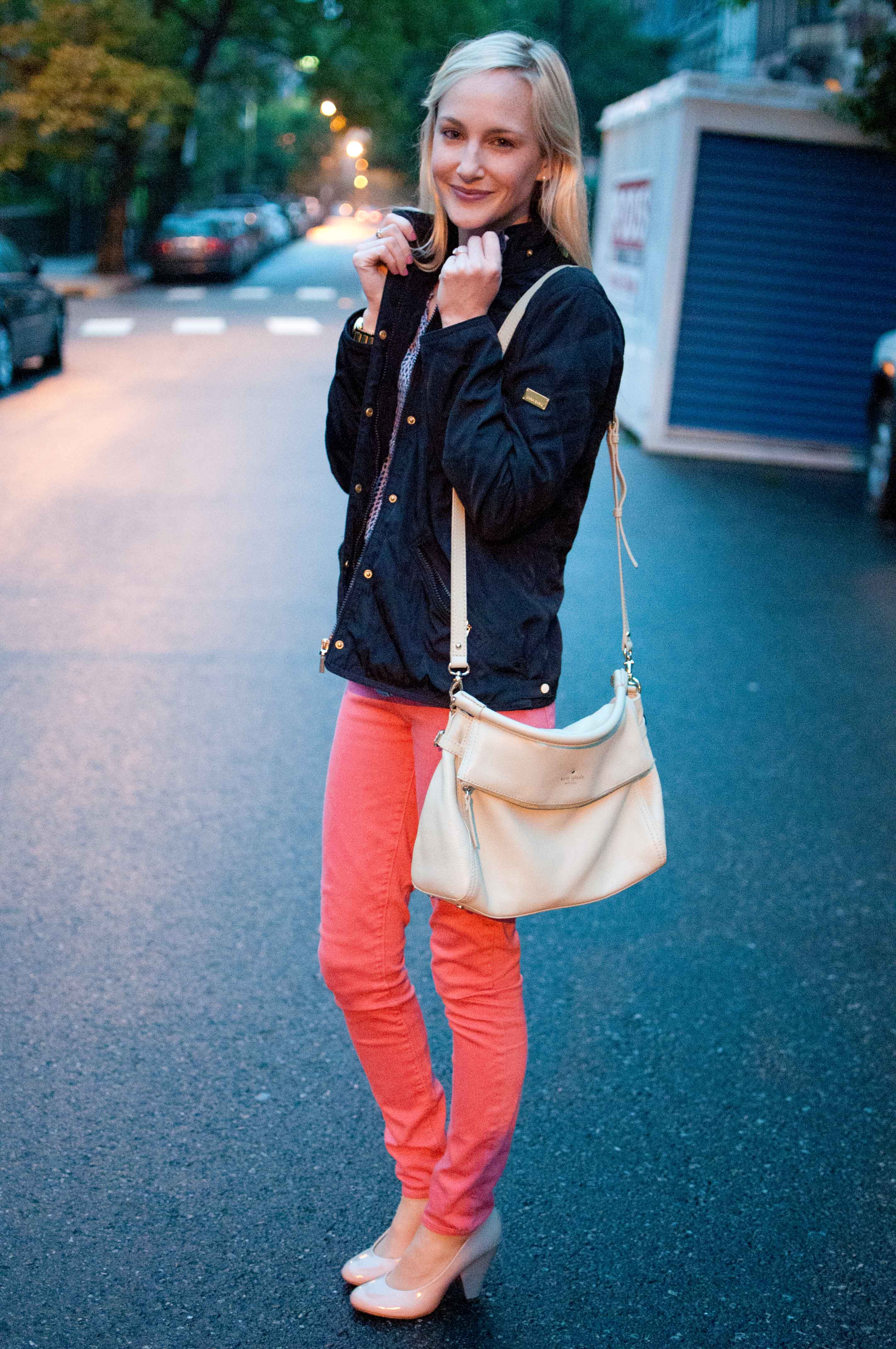 Oops. Clearly living in this jacket from Zara these days. Sadly, it's sold out. But great news: J.Crew makes an even cuter version!
Jacket: Zara (Sold out), similar here (Super similar! Kind of wish I had this one.) / Jeans: Paige Premium Denim, similar here / Pumps: Target, similar here in Mary Jane style / Shirt: Joe Fresh, bought this top because it reminded me of Roberta Roller Rabbit / Earrings: J.Crew / Bag: Kate Spade / Necklace: Kate Spade, similar here, here and here (Camera charm on bracelet) / Watch: Michael Kors
Also, I must note how much life has improved since the weather got warmer around here. Don't get me wrong: I loved my life, even in the winter. But in the spring?! And when it's 80+ degrees?! I get the urge to dance down the street, make pleasant conversation with strangers, eat ice cream and pet puppies. I just appreciate everything so much more. I should probably have a greenhouse one day.
My favorite time to stroll around the city is between the hours of 6 and 9 p.m. (Even when it's wet and rainy. Ugh. Frizzball in these pics!) I love how everything seems to have a magical glow as the streets cool off. 
Jacket: Zara (Sold out), similar here (Super similar! Kind of wish I had this one.) / Jeans: Paige Premium Denim, similar here / Pumps: Target, similar here in Mary Jane style / Shirt: Joe Fresh, bought this top because it reminded me of Roberta Roller Rabbit / Earrings: J.Crew / Bag: Kate Spade / Necklace: Kate Spade, similar here, here and here (Camera charm on bracelet) / Watch: Michael Kors