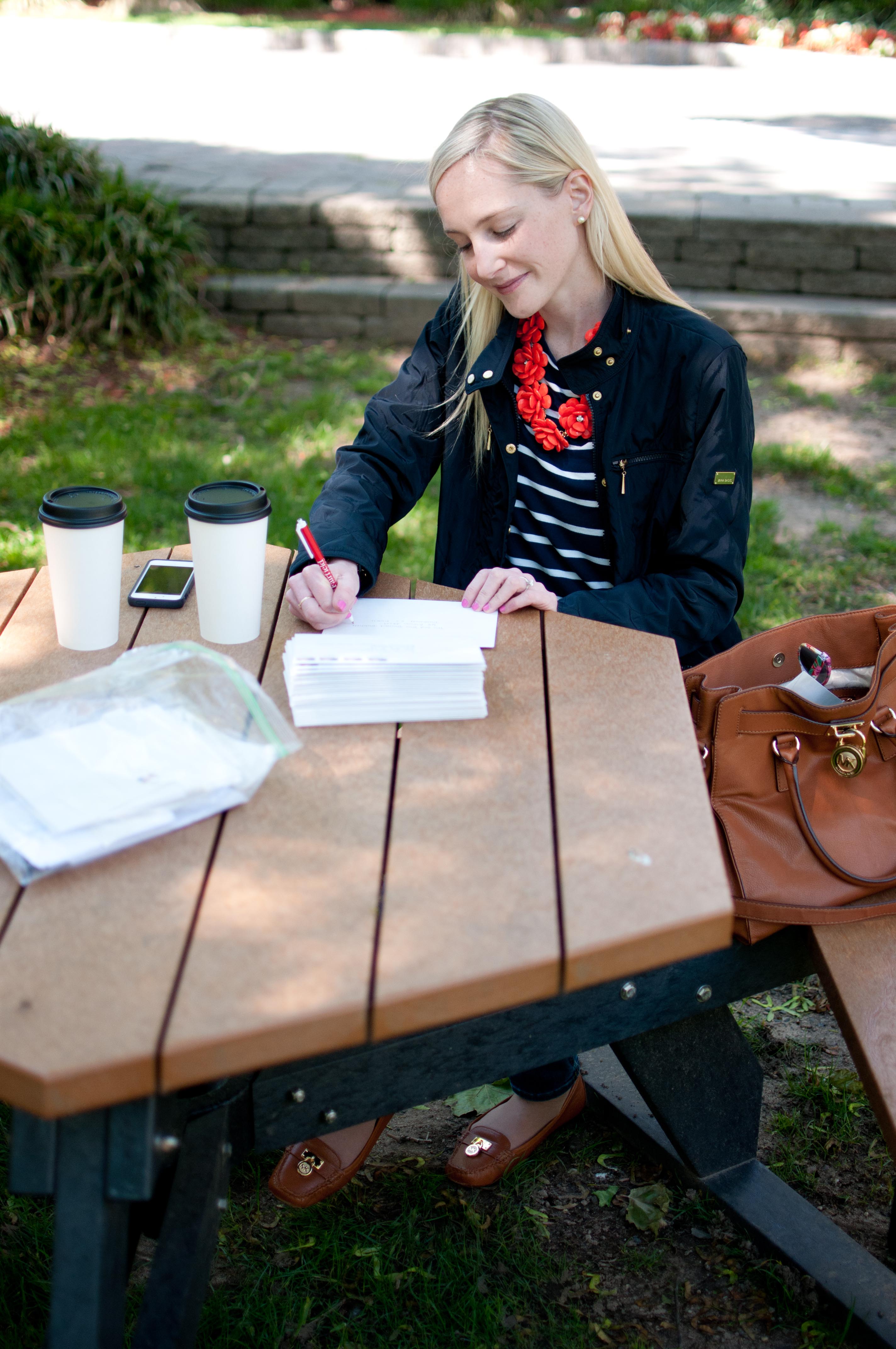 Jacket: Zara (Sold out), similar here (Super similar! Kind of wish I had this one.) / Shirt: Joe Fresh, similar here by Madewell / Bag: Michael Kors, loving this version in white for summer, and this version in hot pink just because / Flats: Michael Kors / Necklace: Groopdealz (Original inspiration for the necklace: J.Crew / Earrings: J.Crew
Huzzah! Our wedding and rehearsal dinner invitations are OUT, and guests have started receiving them. Okay, so we're a little late. I'm still super proud. Turns out that designing, ordering and addressing invitations is quite an undertaking! Who knew?! But I love them. Like, adore. And it sure was nice spending the day in the park addressing them. ;) Love this heat wave we're experiencing in the New York City Metro Area!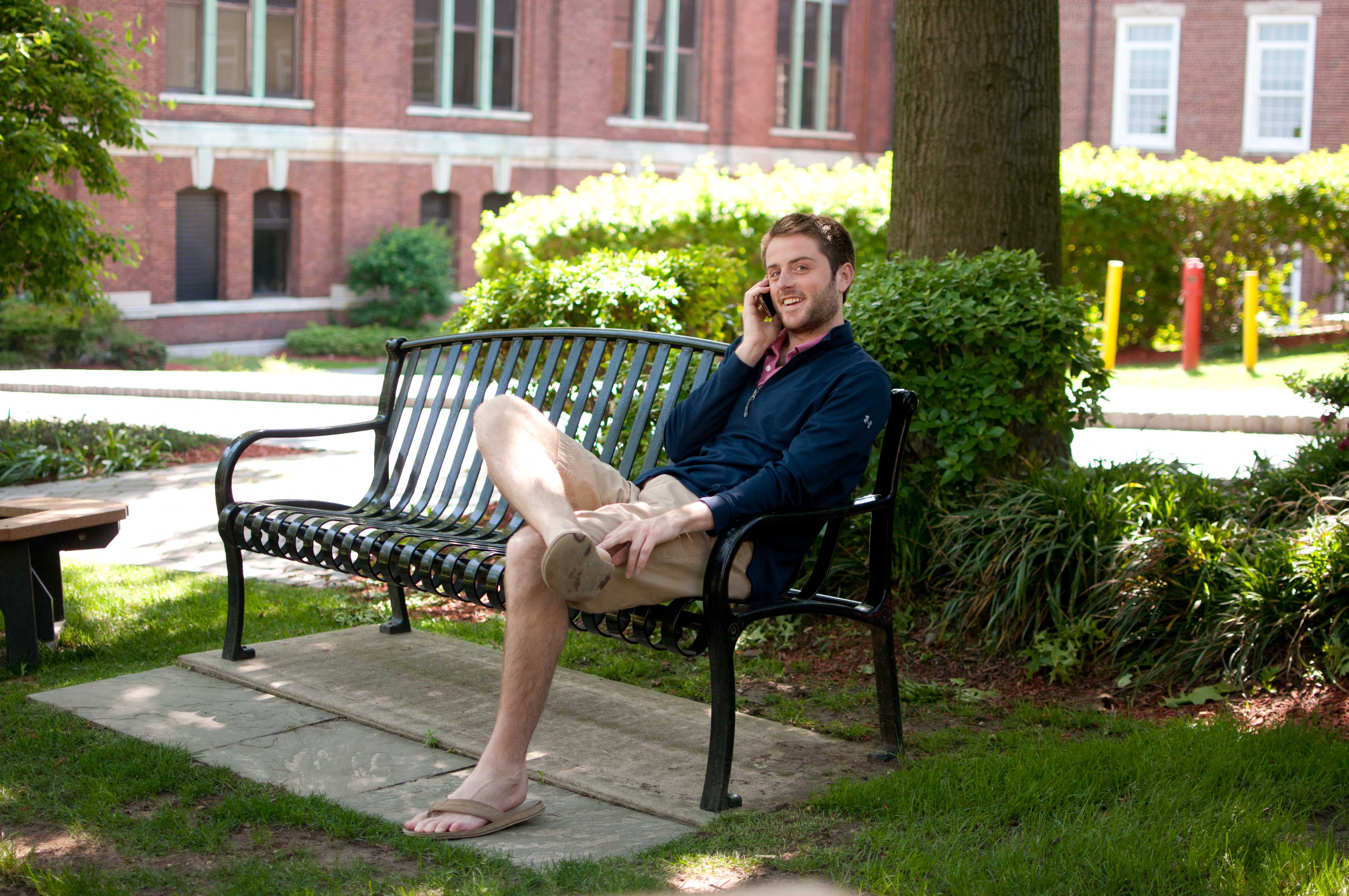 We had the wedding invitations made at Mimosa Digital, a little printing company in Hoboken.  It was such a happy experience. The staff there is so cute and peppy. They also did a fantastic job. And it was a big one!
(Not sure why the photos are making the bottom half of the invitations look green, but they're all navy and white. Also, you should note that I'm currently a total fraud. I've been using my soon-to-be new last name on the blog since I started it a few months ago to avoid confusion. Oops. ;))
Here's what it looks like in daylight: ;)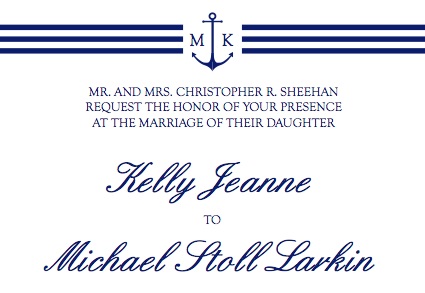 The back story is that my cousin and Maid of Honor, Annie, drew a map of Ocean City, New Jersey (where Mitch proposed and where we're getting married) for us–and had it framed–for Christmas. Oh. My. Goodness. Unbelievable. It included every single location that's meaningful to us!
First of all, the girl needs to open an Etsy shop. She's incredibly talented. Secondly, how touching and adorable and lovey and awesome is she?! She had the entire family in tears on Christmas morning. Mitch and I are still floored. It's sitting on our mantel, actually. Besides my ring, it's my most prized possession. (By the way, Annie also drew and designed my thank you cards for my bridal shower. She made them after I showed her a cute drawing by a Lilly Pulitzer artist. She's amazing, right?!)
Anyway, the map is totally why I love the wedding invitations so much. I'm so thankful to have Annie as my Maid of Honor! (And not just because of her artistic abilities.) How did I get so lucky? #familylove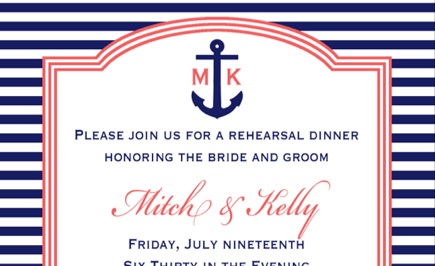 The rehearsal dinner invitations (which I tried to photograph, but also came out greenish in the pix) were designed by my very own Mitch. He is fantastic with Photoshop, so when his parents and I found an invitation on Pinterest that we loved but couldn't find on the internet, Mitch took charge. He took the basic idea and added some of his own finishing touches to it. I love it. His final product was printed on linen paper, which gave it a nice touch. Can't believe how wonderful it came out! (Clearly, I have an anchor obsession. Hehe.)
Oh… And other great news! I picked up my dress this week. Love it. It is absolutely perfect. Can't wait to put it on and marry my best friend. :)
Over and out, fashionistas! Happy weekend!