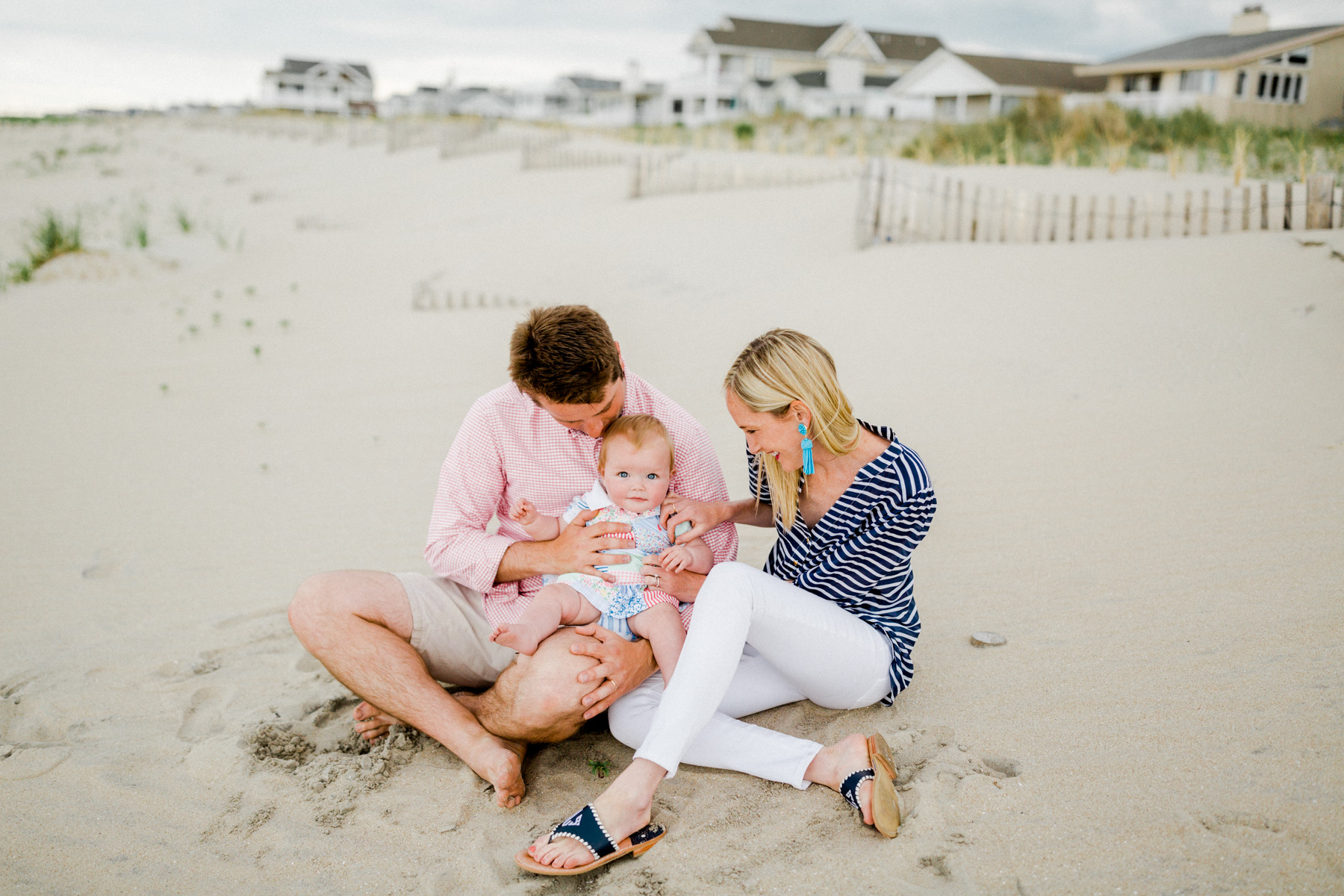 Sail to Sable Top (Also comes in pink!) c/o / Favorite White Skinny Jeans (On sale! Also, the Beloved AG Jeans are back in stock, as are the Rag & Bone Jeans.) / Monogrammed Jack Rogers c/o / Lisi Lerch Earrings c/o (This pair, this pair and this pair from Nordstrom are also wonderful!) / Monica Vinader Bracelet c/o
I'm really happy that Mitch and I carved out nearly two weeks in August for a family trip back home to Ocean City, New Jersey. This summer has been amazing, but we've been jet-setting around the country with our one-year-old like it ain't no thang. (Did you see Emma's birthday video?! Confession: I haven't yet, haha, but we're planning on watching it as a family this week!) It turns out that constant travel with a toddler is quite the difficult thang, though, and oy: I think we're all in need of some true r&r on the Shore. I even pre-scheduled a bunch of posts to keep the blog afloat! (Who am I?)
Anyway, these photos were snapped a few months ago in Ocean City on a particular warm and lovely night. You may have seen a few of them in this hilarious post that Mitch wrote, but I found the rest of 'em on my hard drive last week and they got me crazy excited about our family vacation. I mean, how cute are my dad and Emma together?! Don't they look SO alike?!
Okay. Things I'm super excited for this week:
Playing in the sand and going swimming with Emma.
Ice cream on the boardwalk.
Twilight walks on the beach — Noodle LOVES them!
Coffee on the front porch in the morning.
Bike rides (Maybe. We don't have a baby seat, so we'll see about that one.)
Wearing a ton of Lilly Pulitzer. I haven't had a lot of beach time this summer, so I need to get my fill!

Wearing Sail to Sable. Remember this gorgeous ric rac dress?! Definitely wearing that, and I'm absolutely obsessed with this navy striped top that I'm wearing in these photos, which also comes in pink! Shop my other STS faves (as well as the other stuff I'm wearing) above!
Cape May.
Eating crab and lobster. (It's so cheap down there!)
Going boating with Dad.
Taking all the photos.
Blasting Bruce Springsteen.
Unplugging. I'm still going to be maintaining the site, but I wrapped up every last collaboration before leaving for the East Coast, so blogging will be a cinch. I'm actually SO excited about it. I can write about anything I want for the next couple of weeks… or not write. Or whatever. Ha!
Doughnuts at Brown's.
Visiting the Seaview, where Mitch and I had our reception.
Today's our first day in Ocean City, so I'm off to do some of that stuff. :) Hope you guys have a great Monday!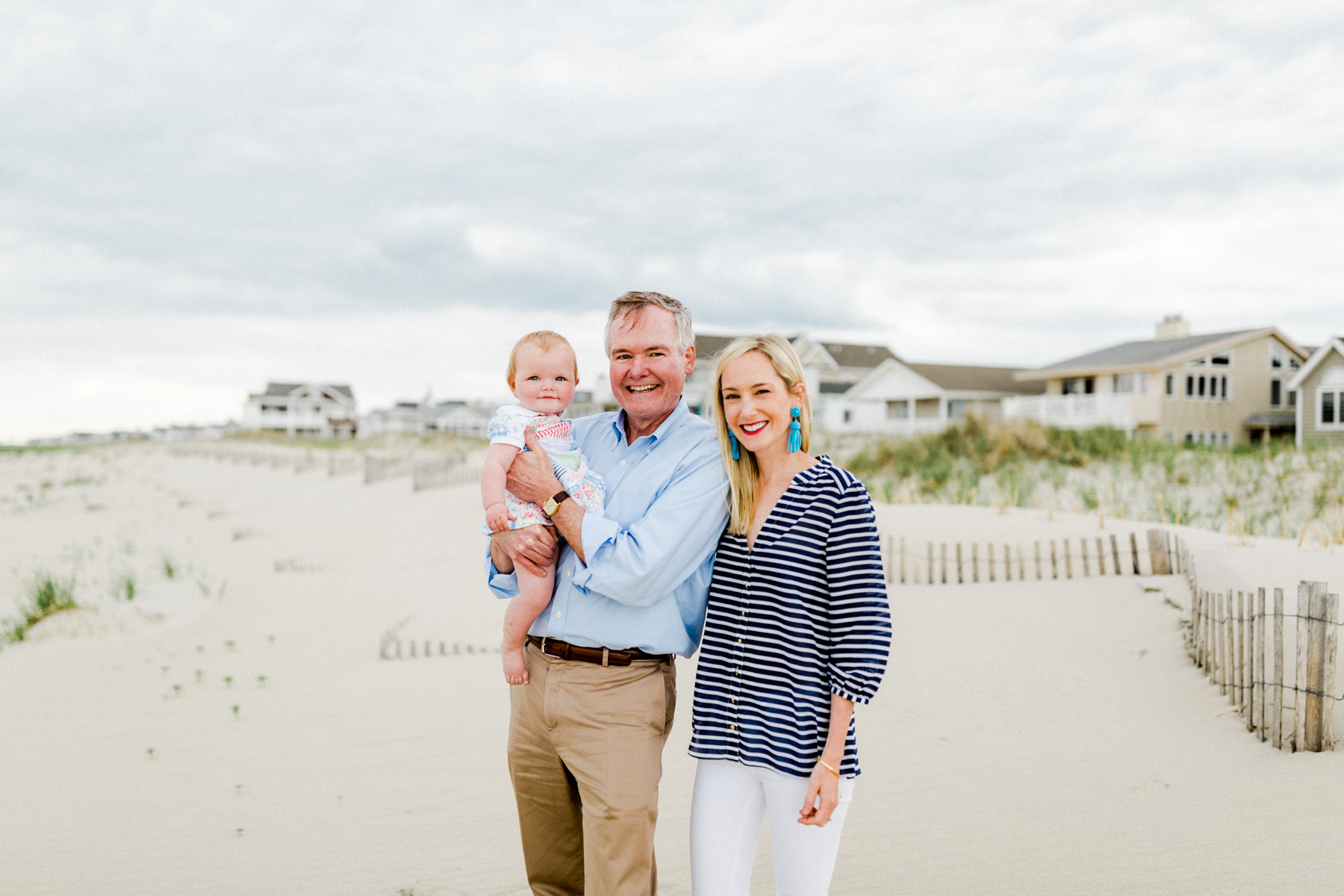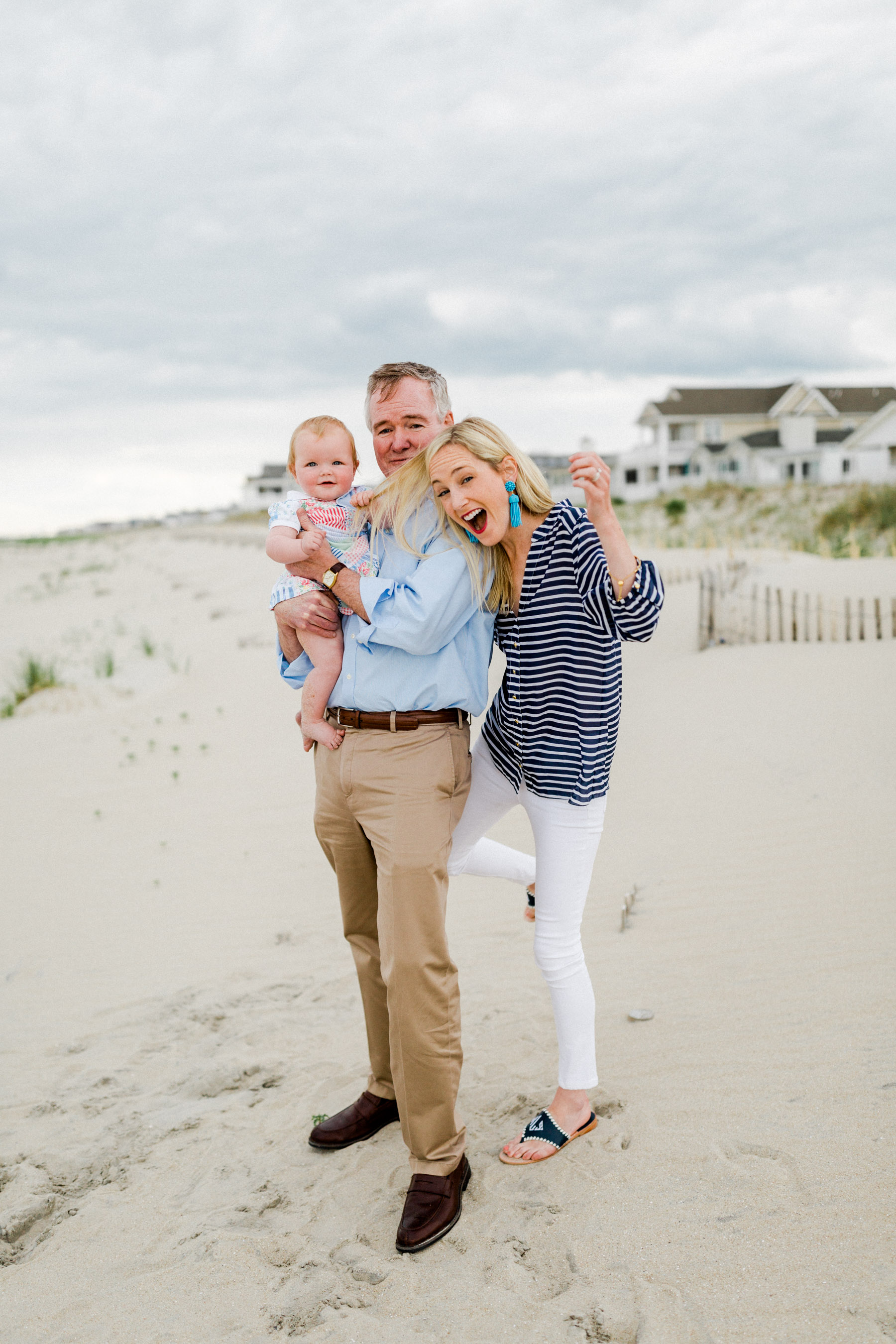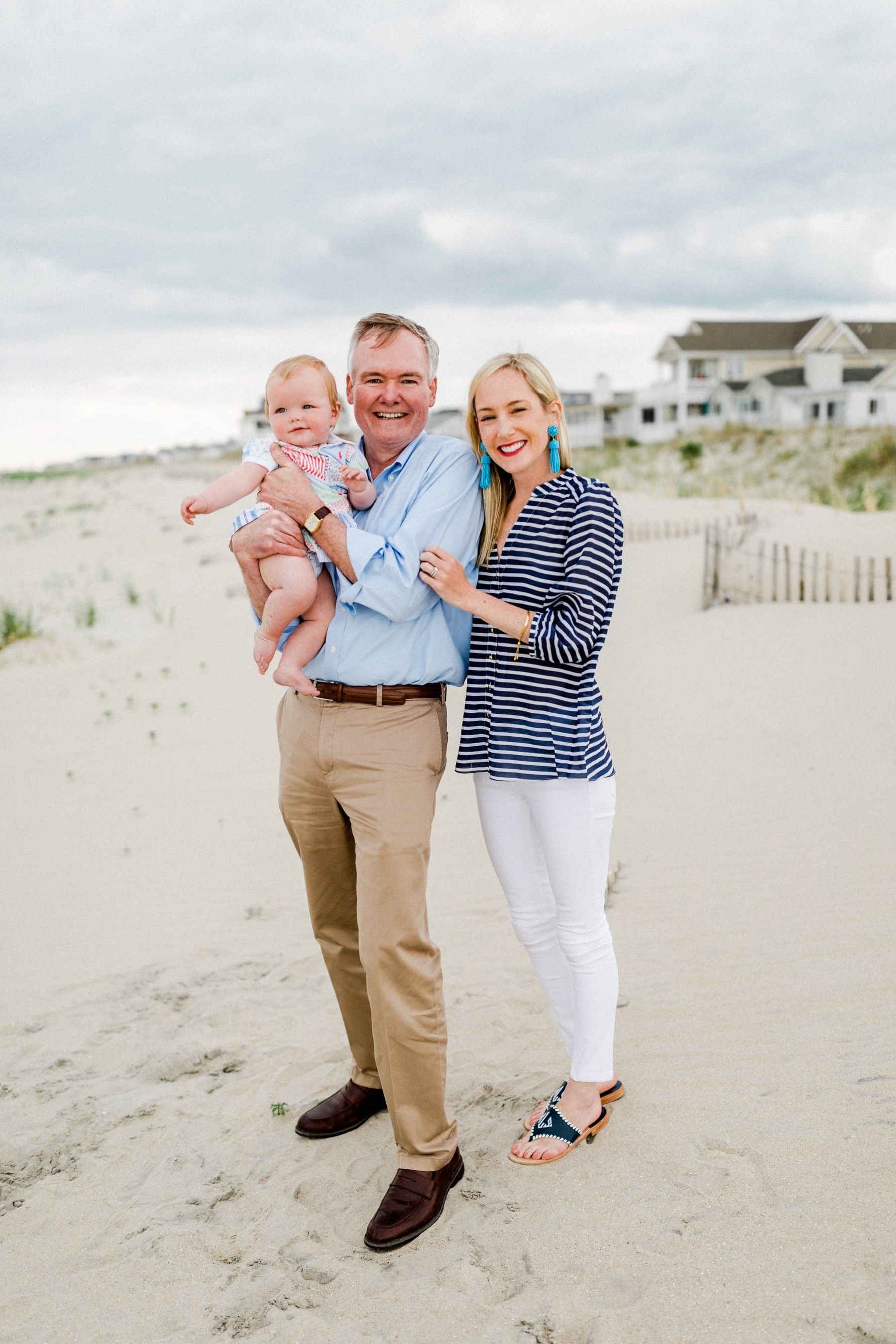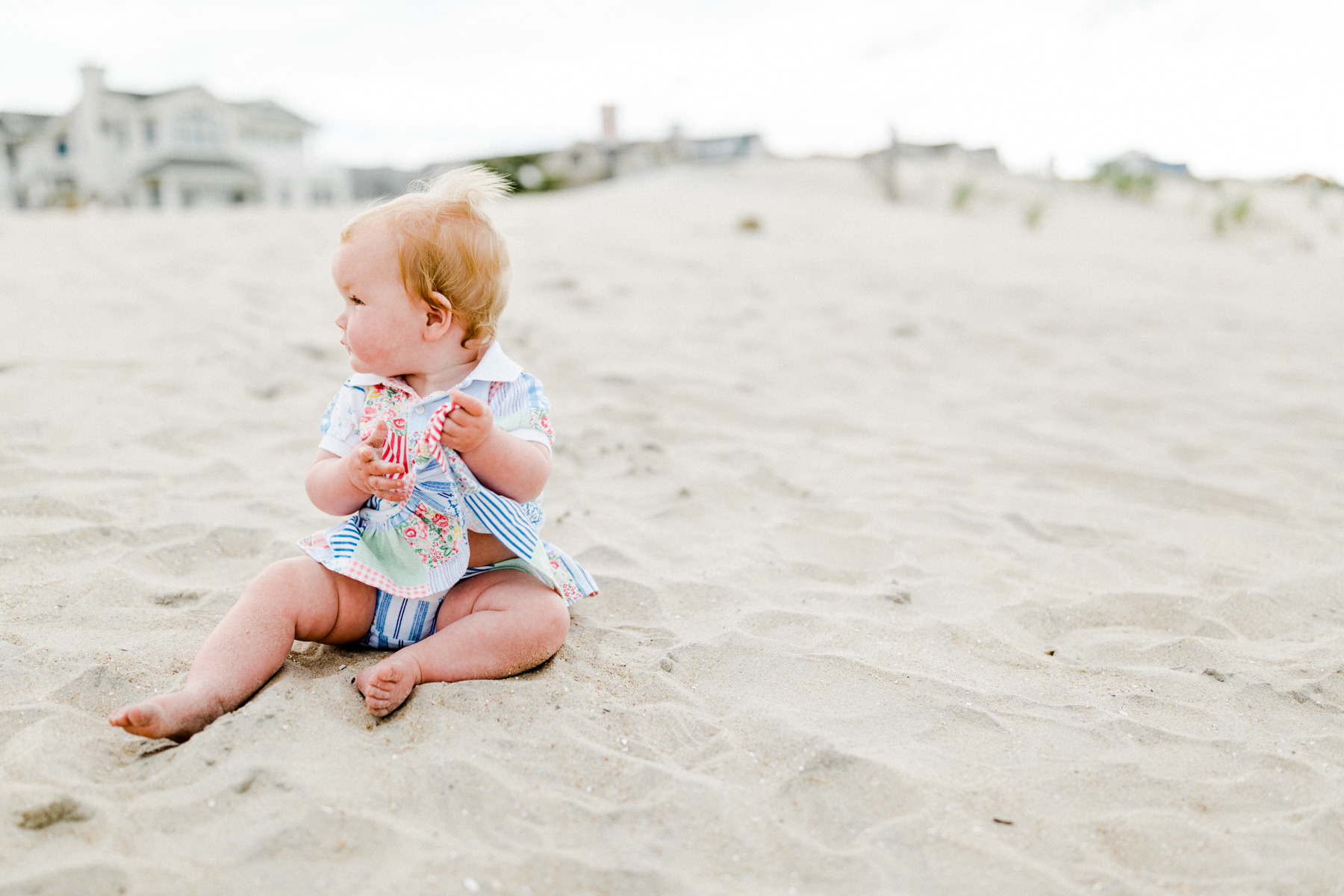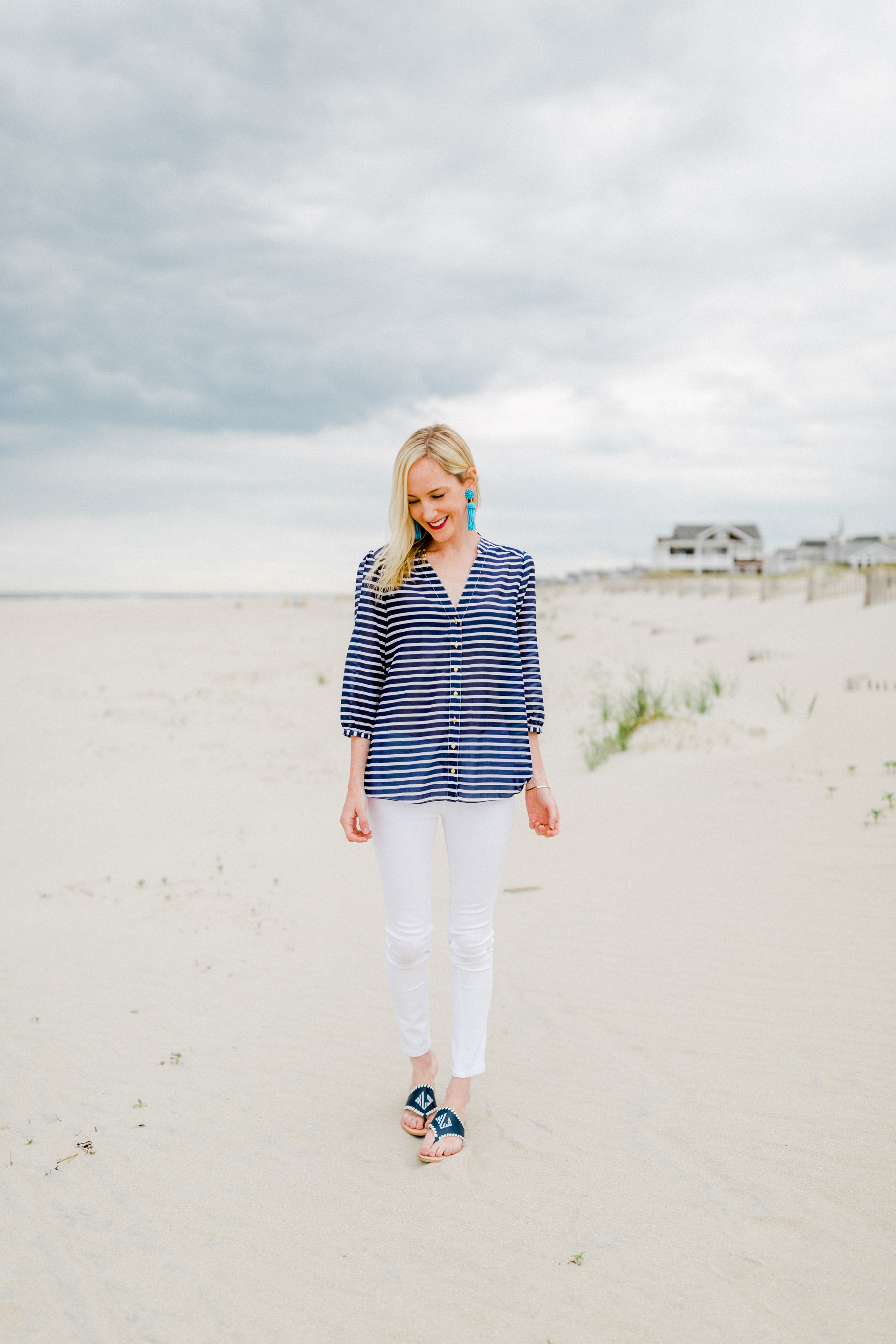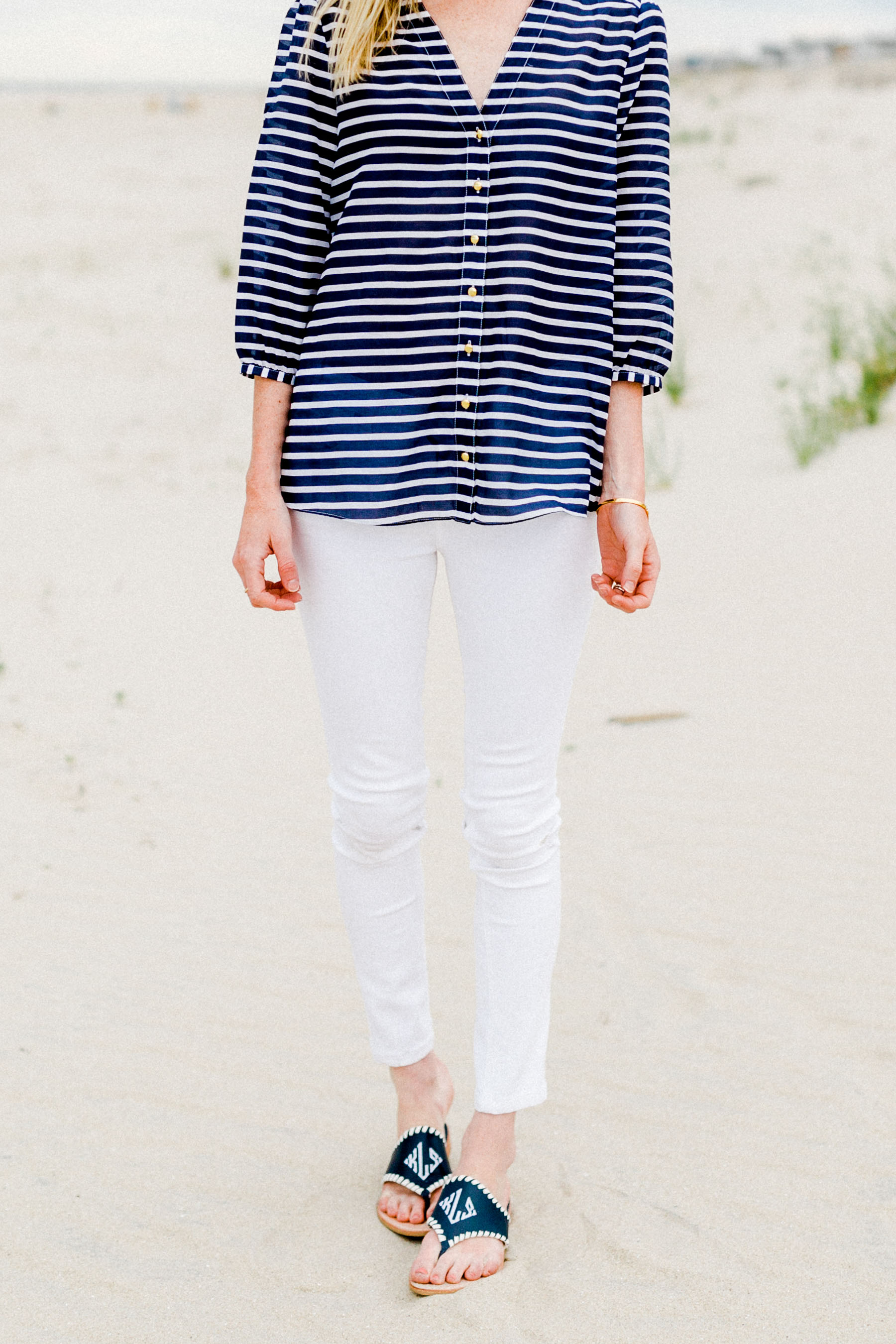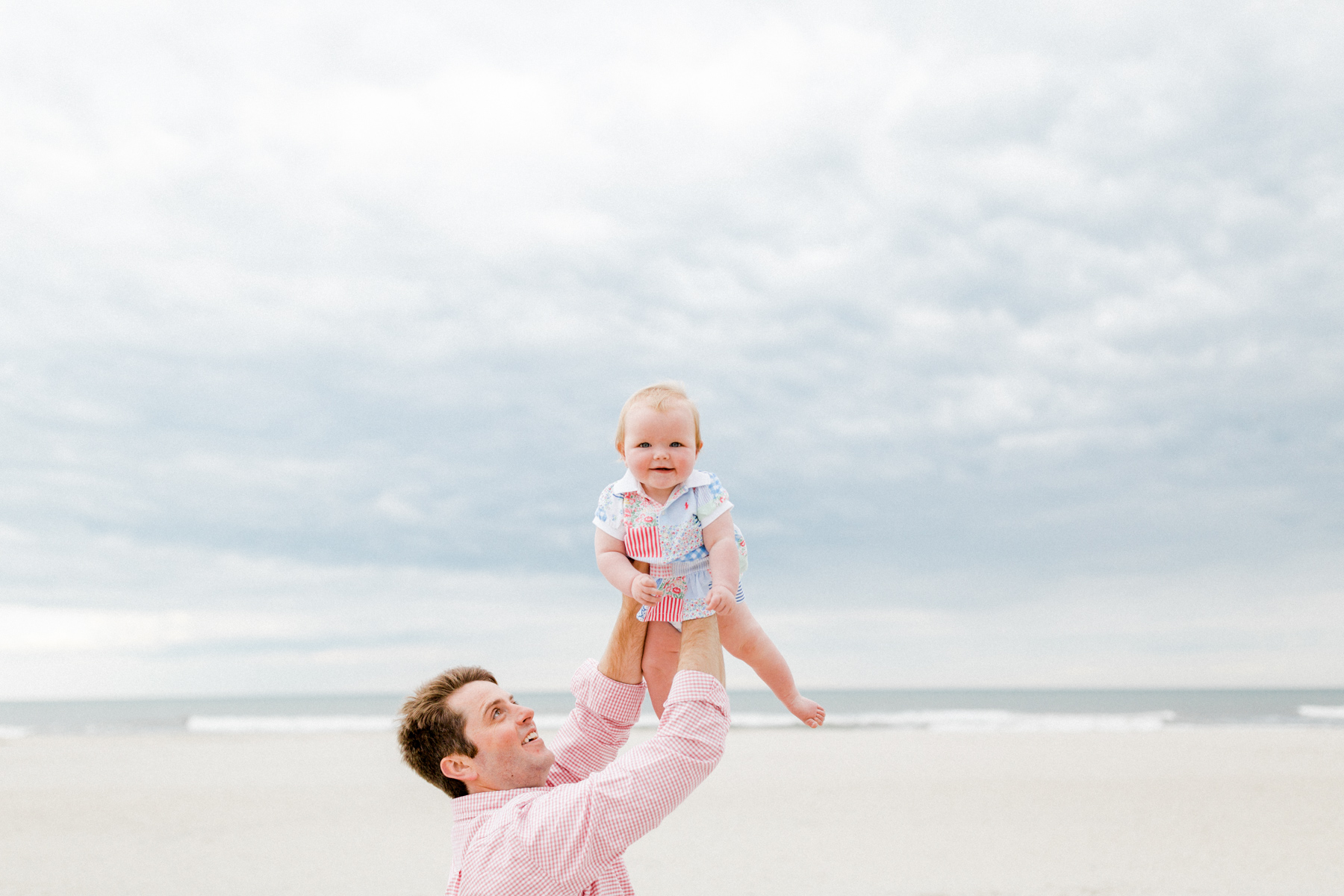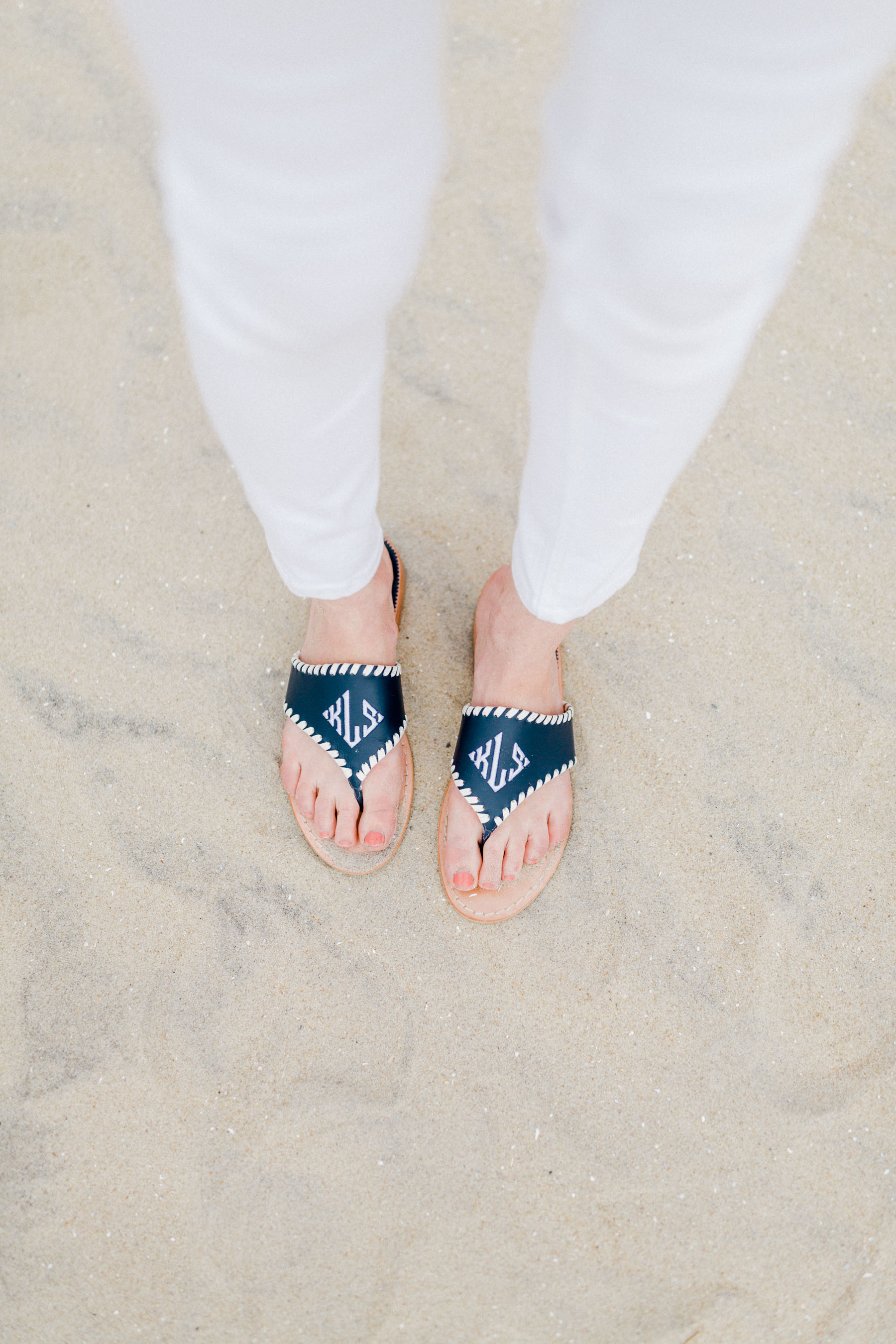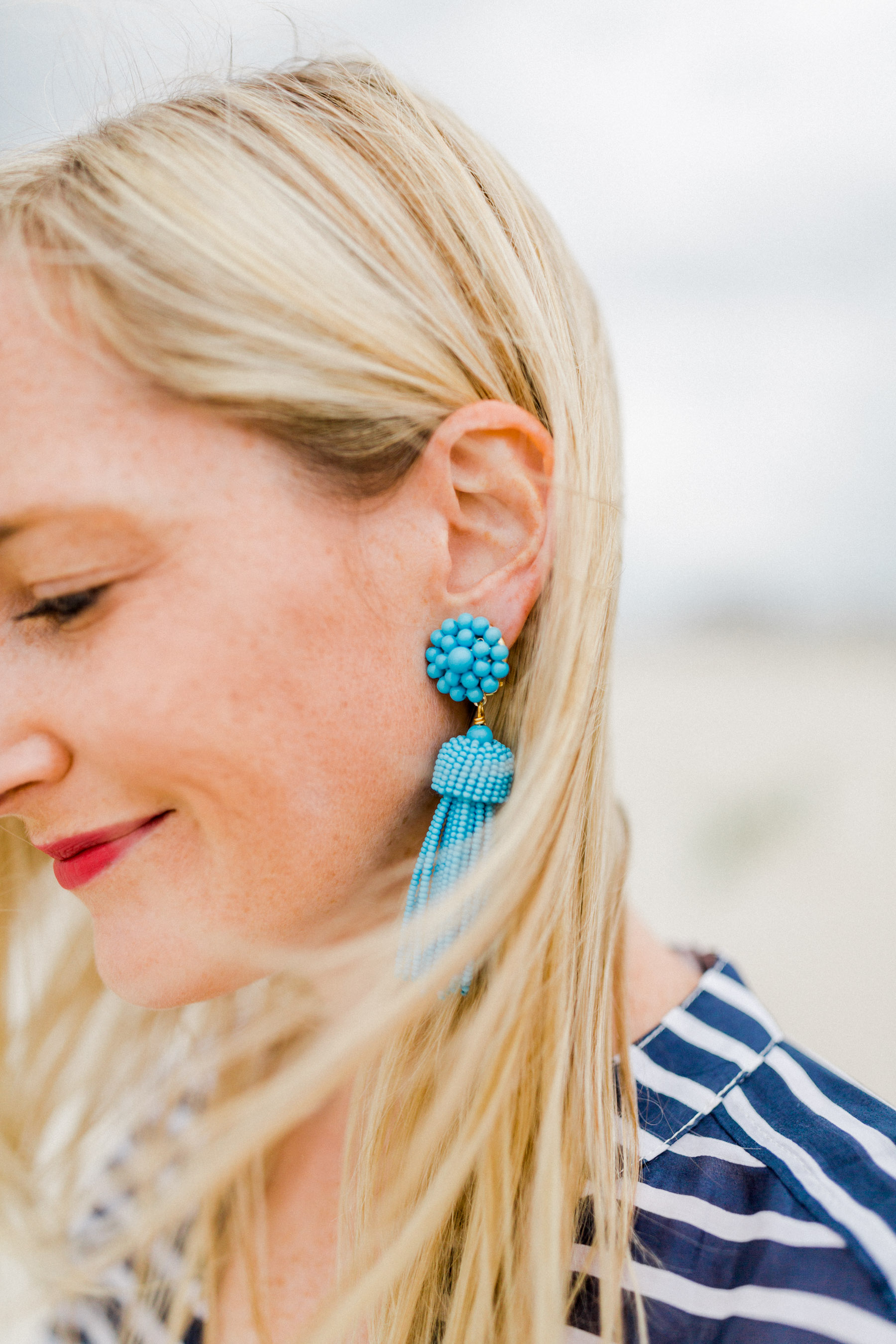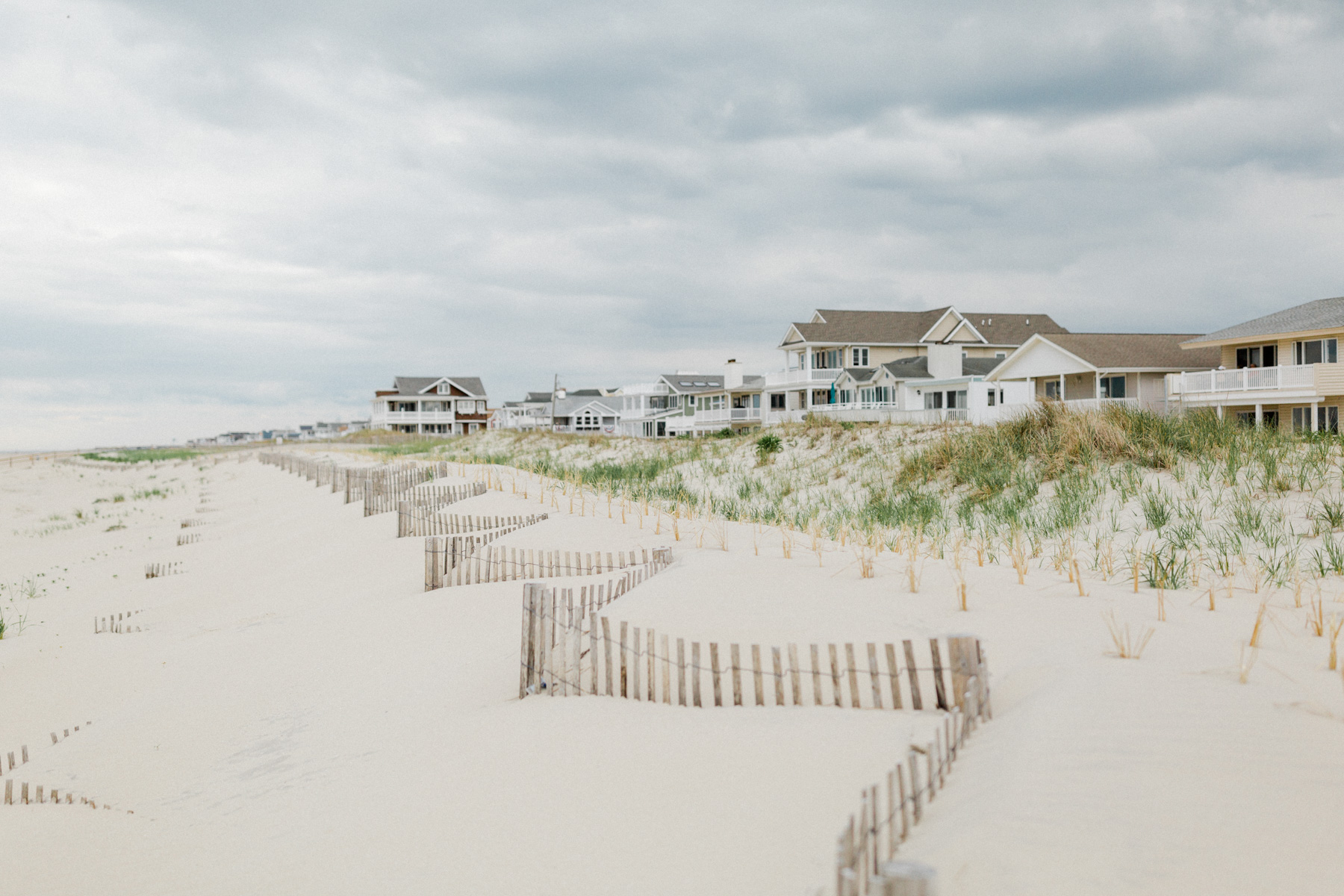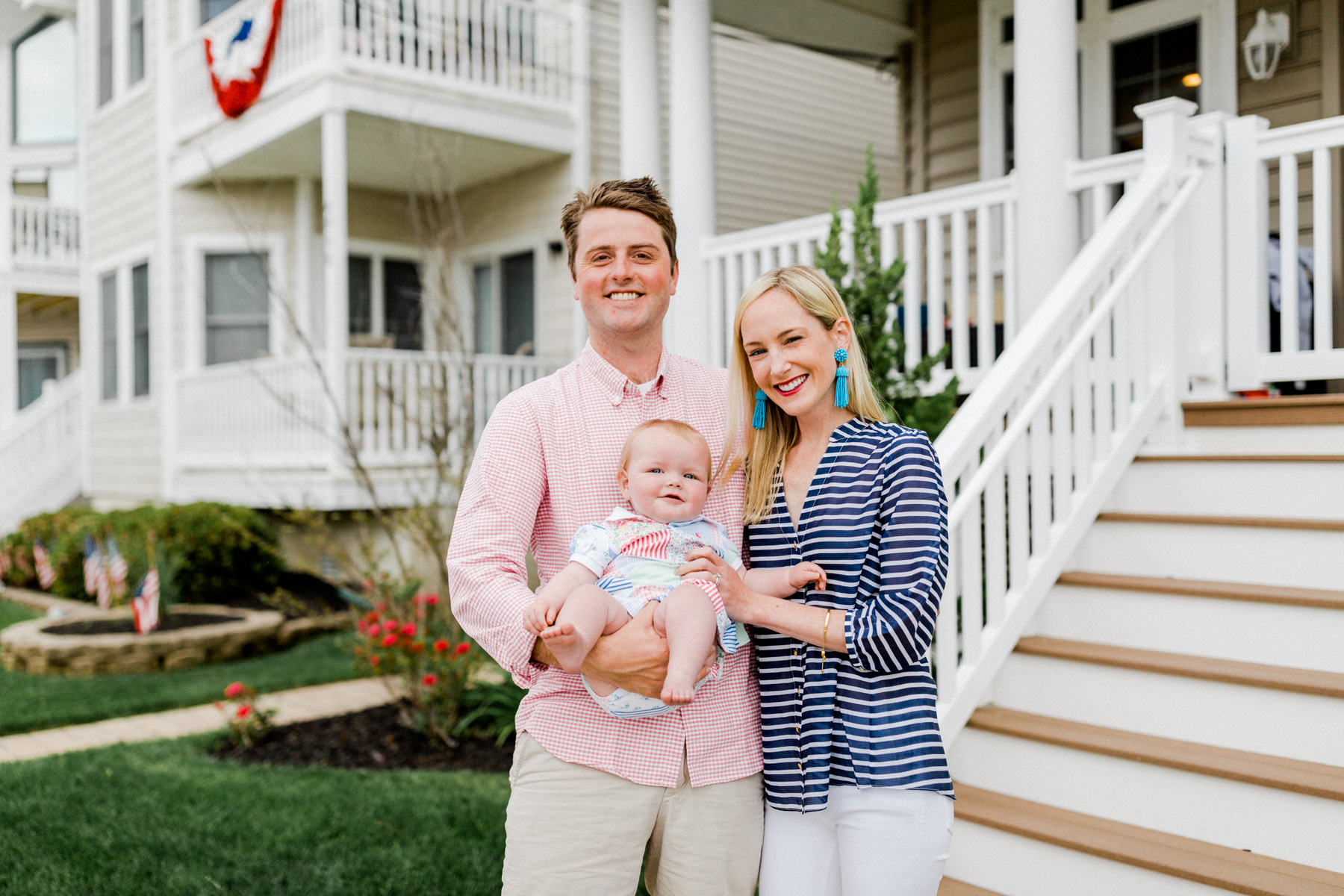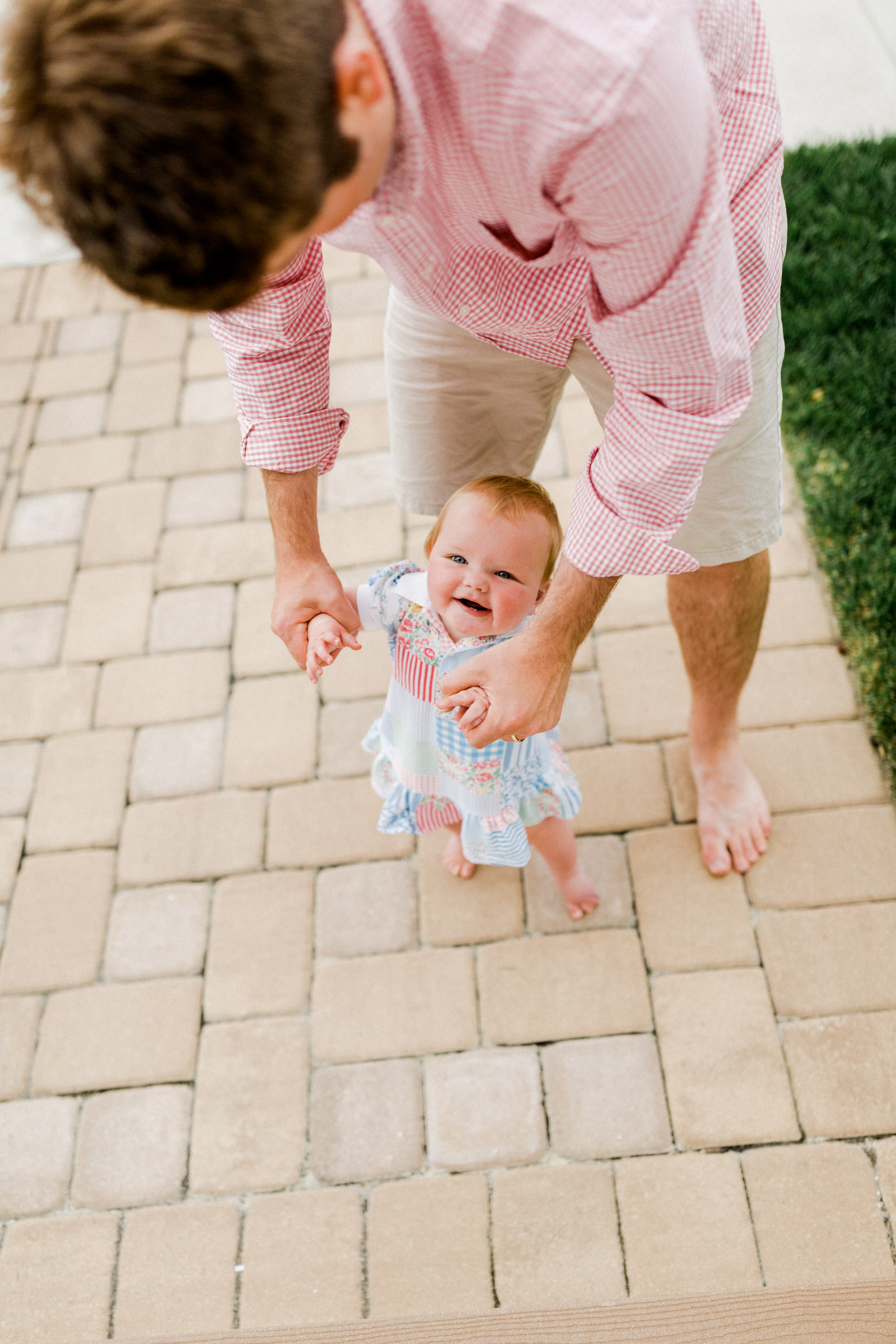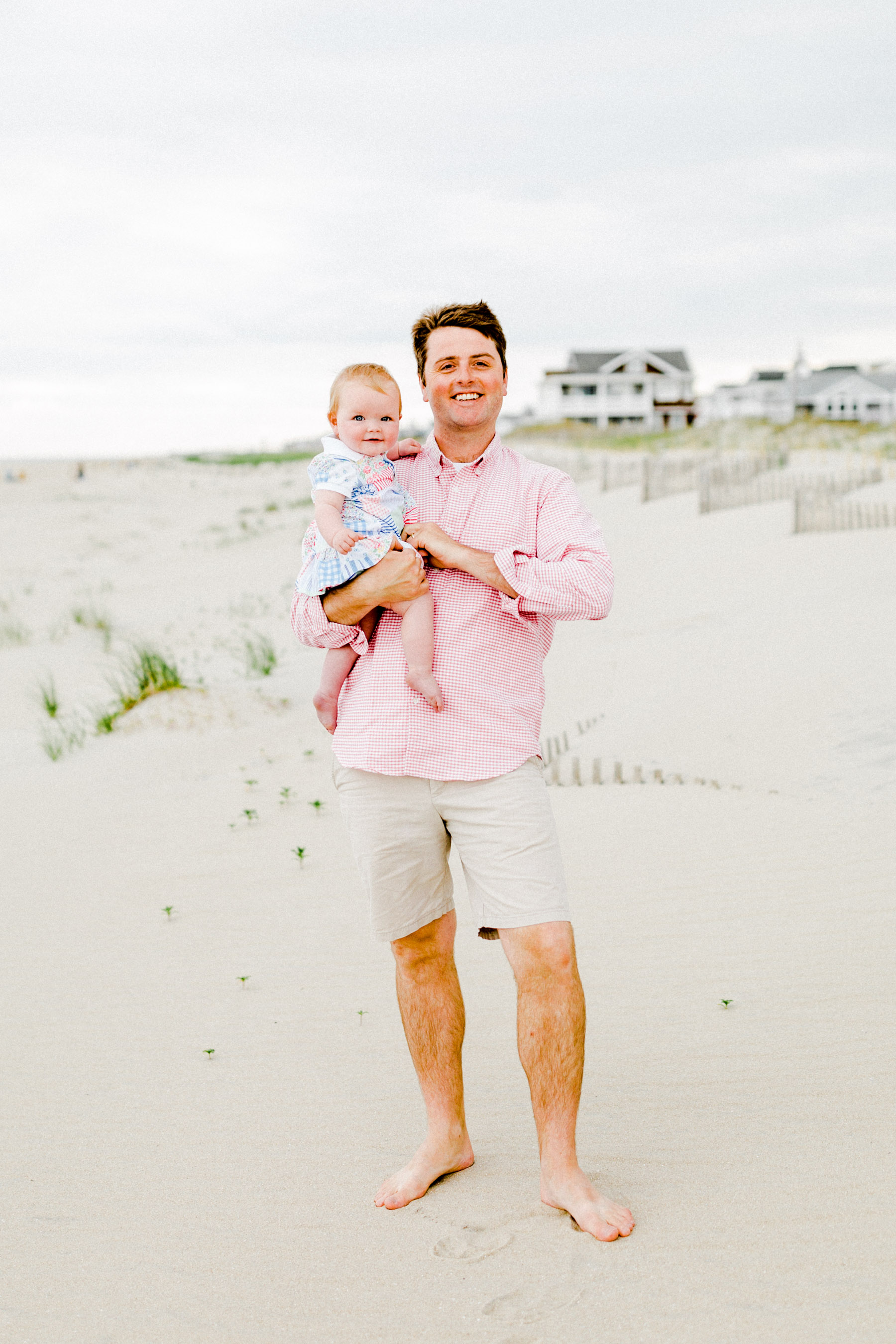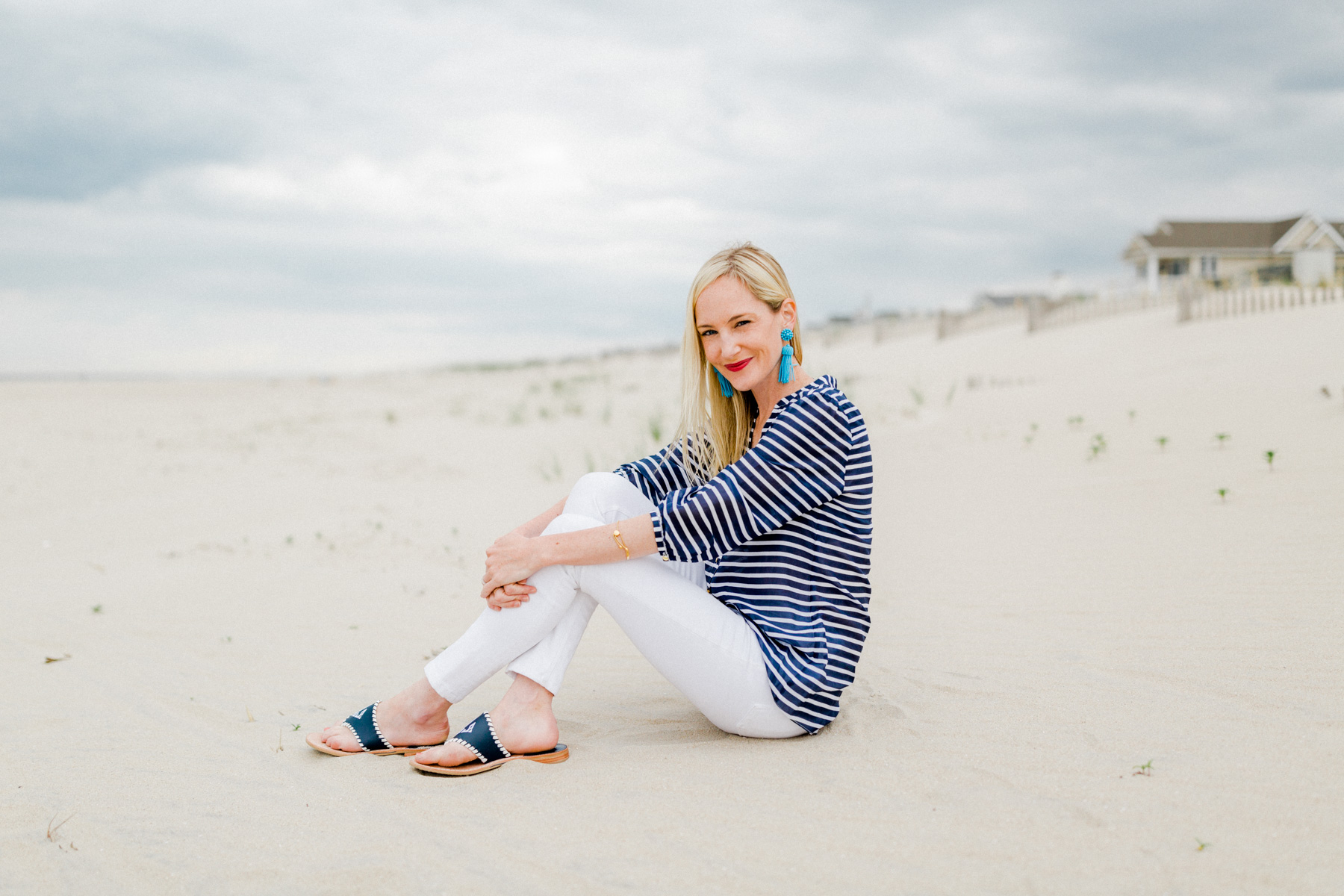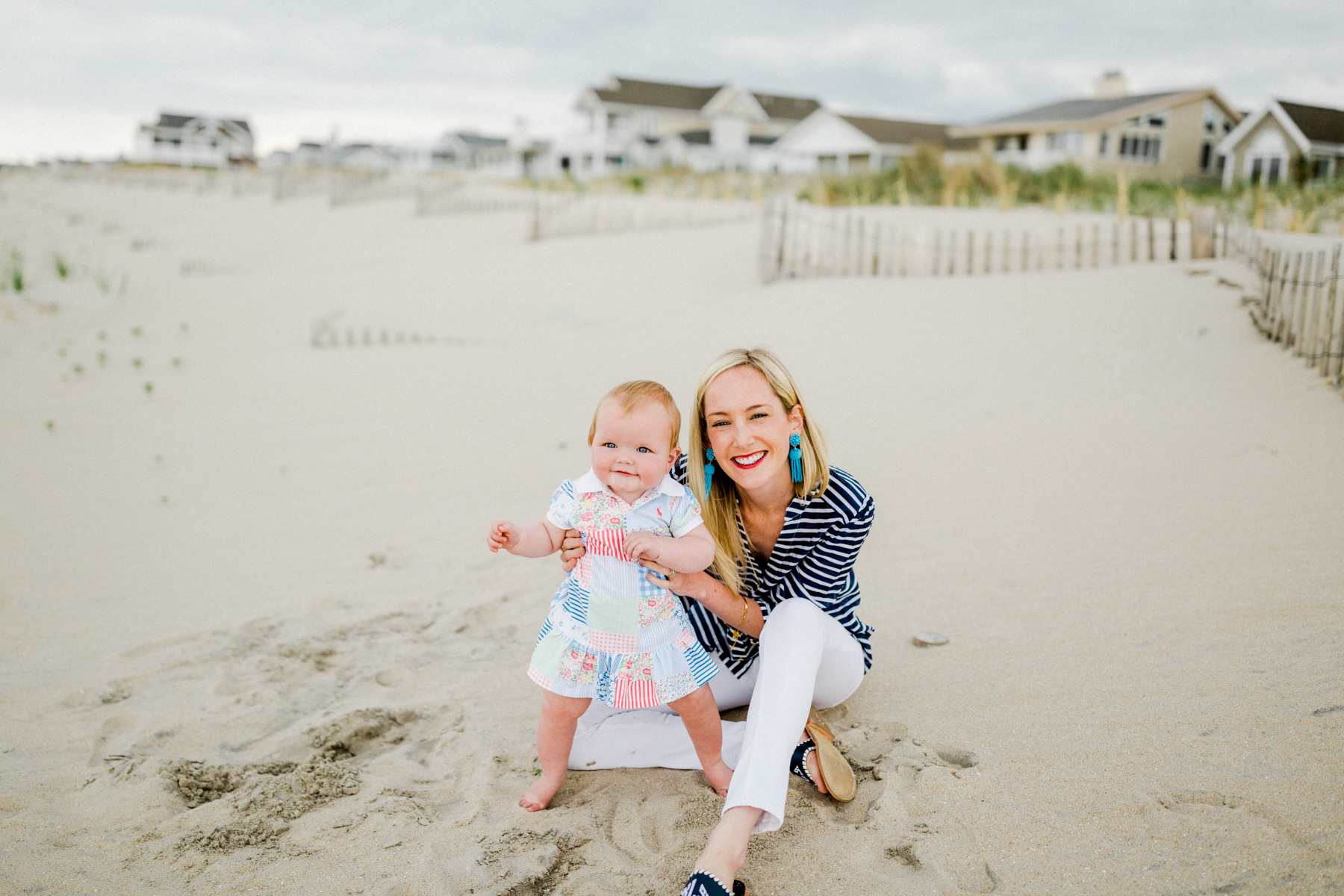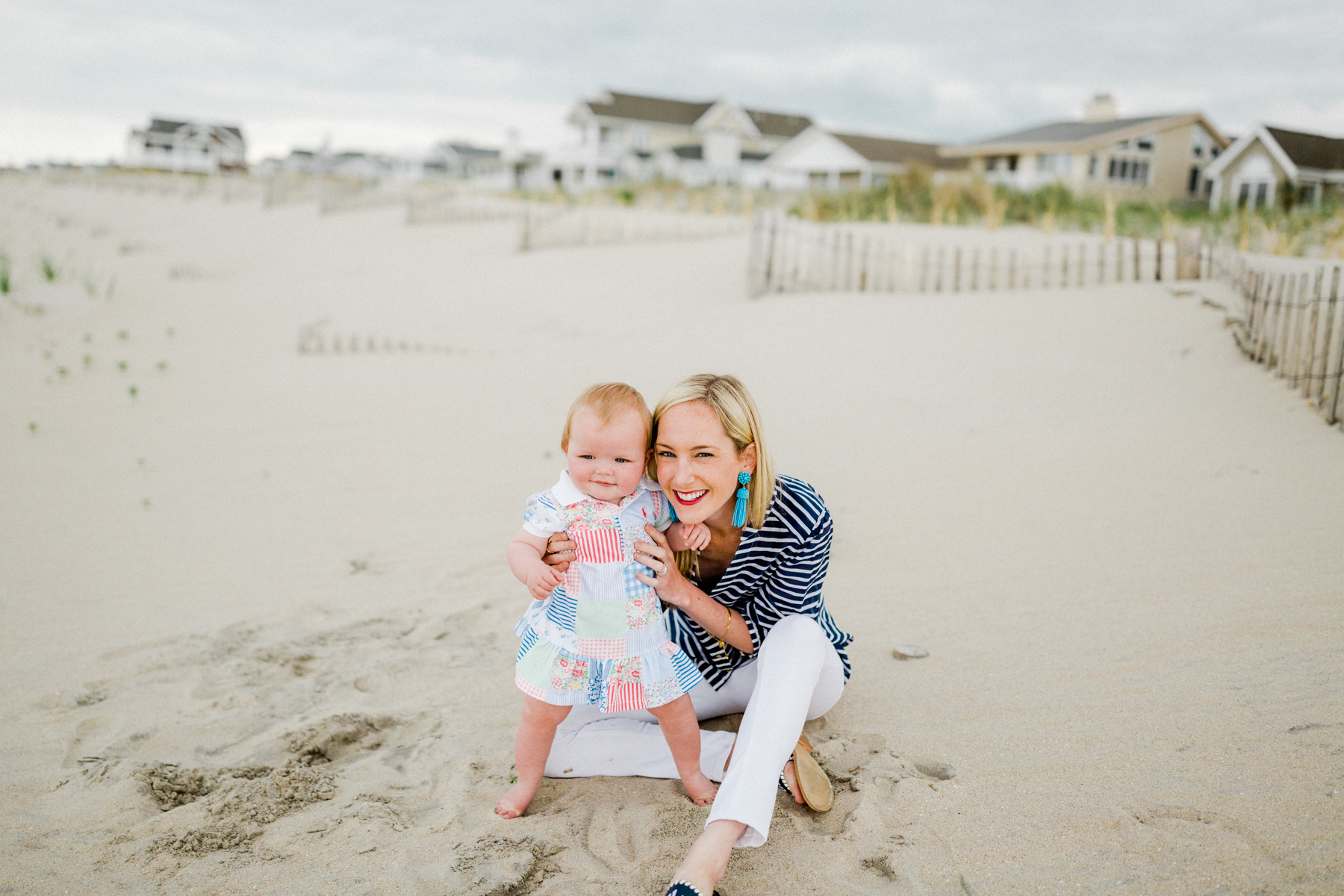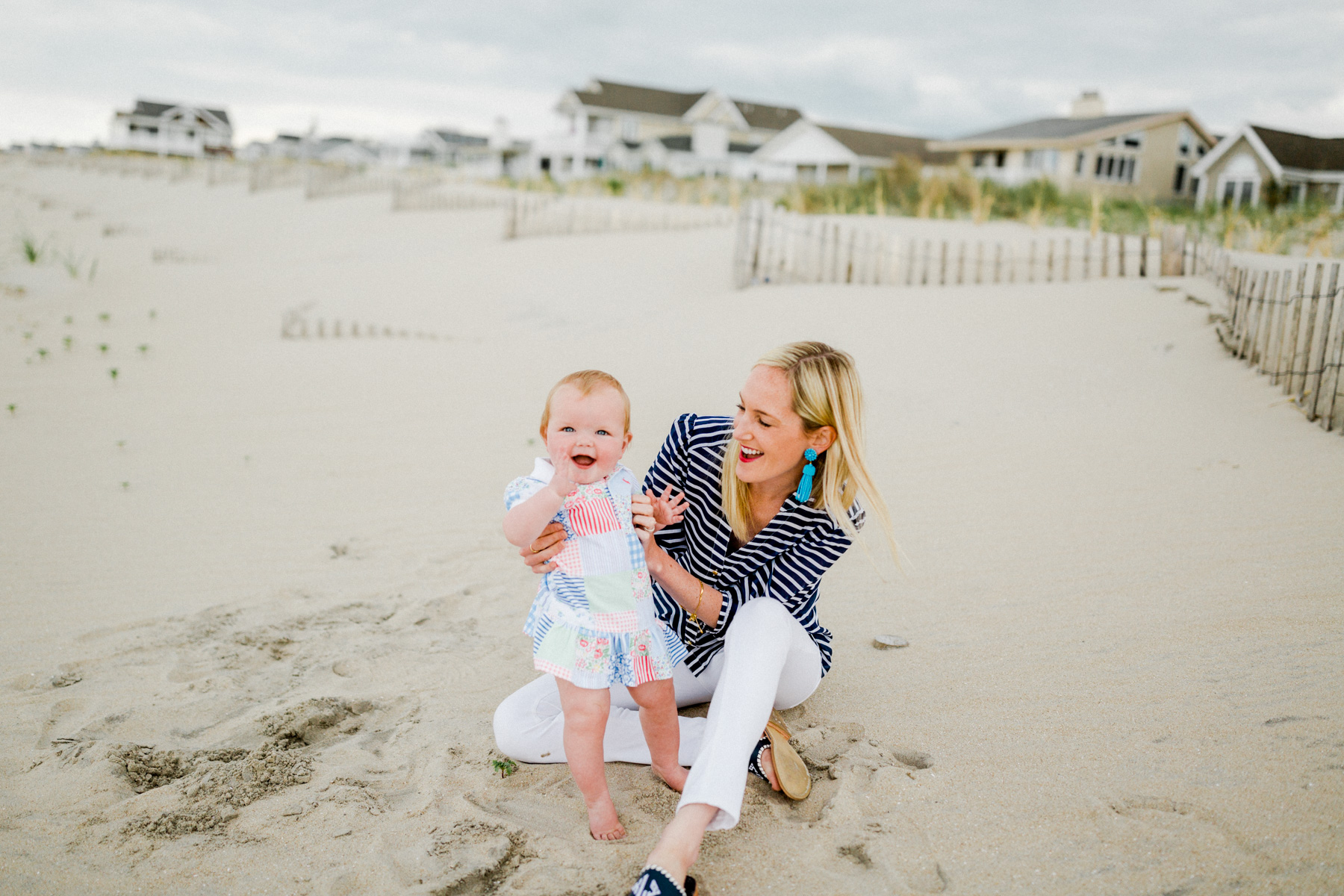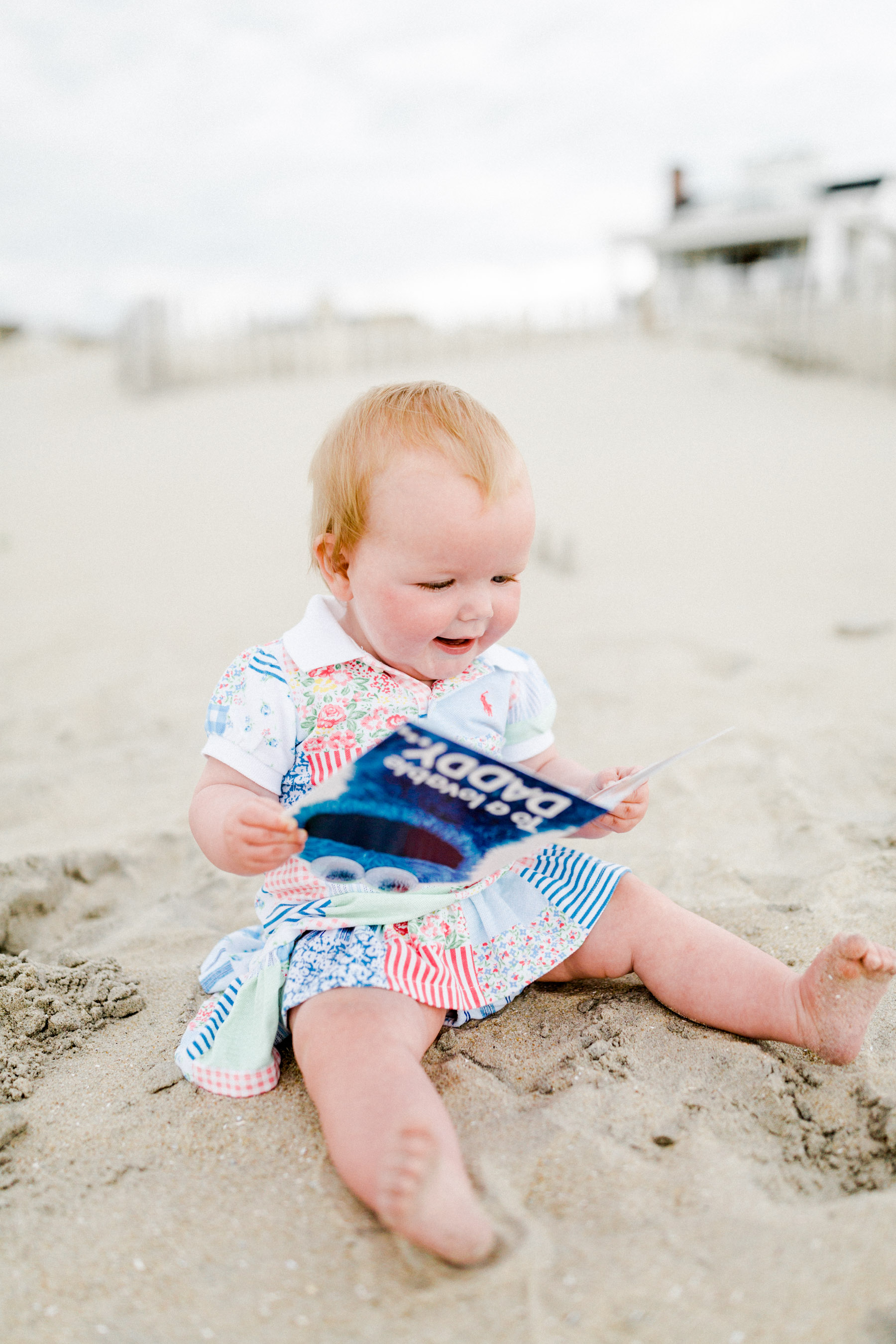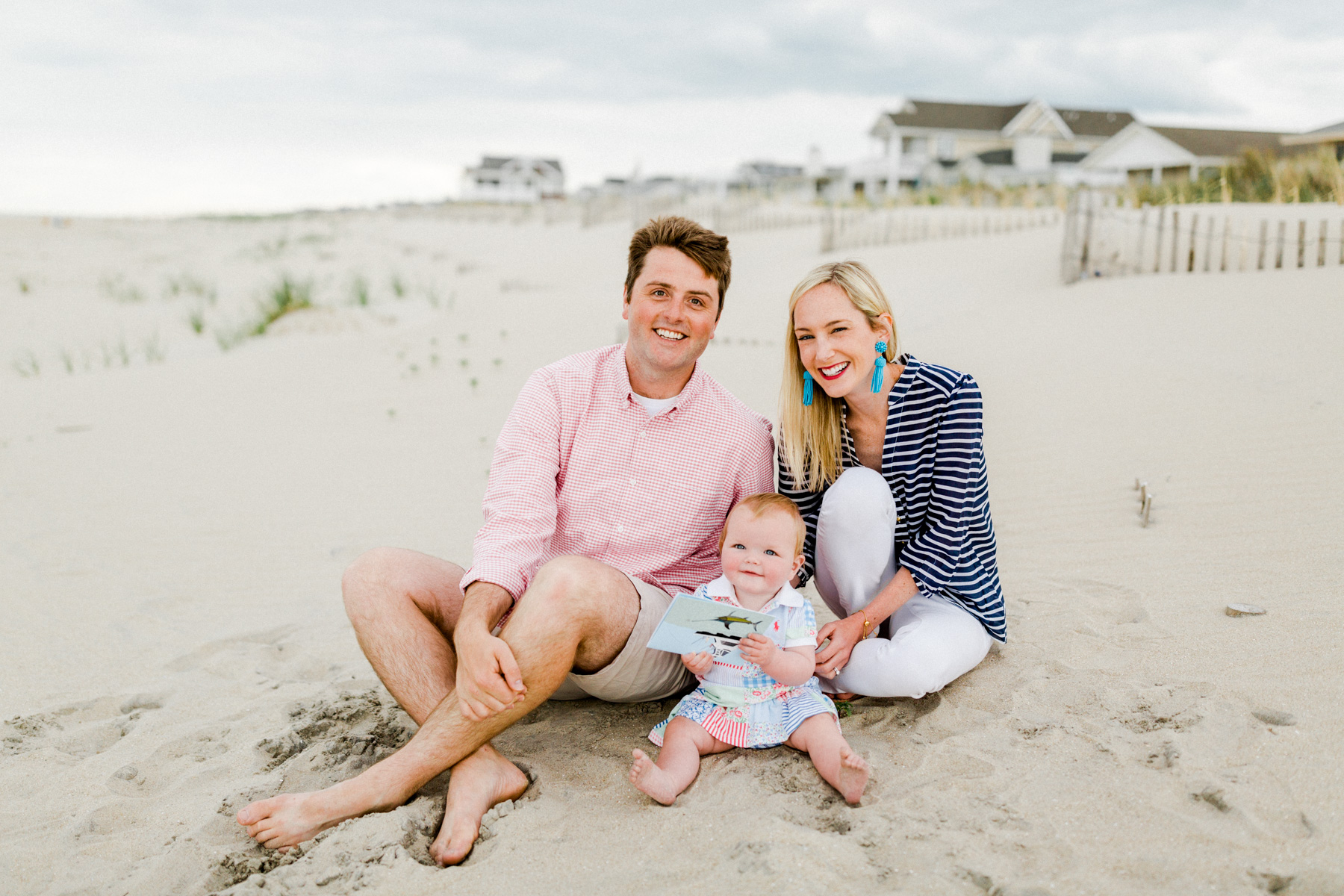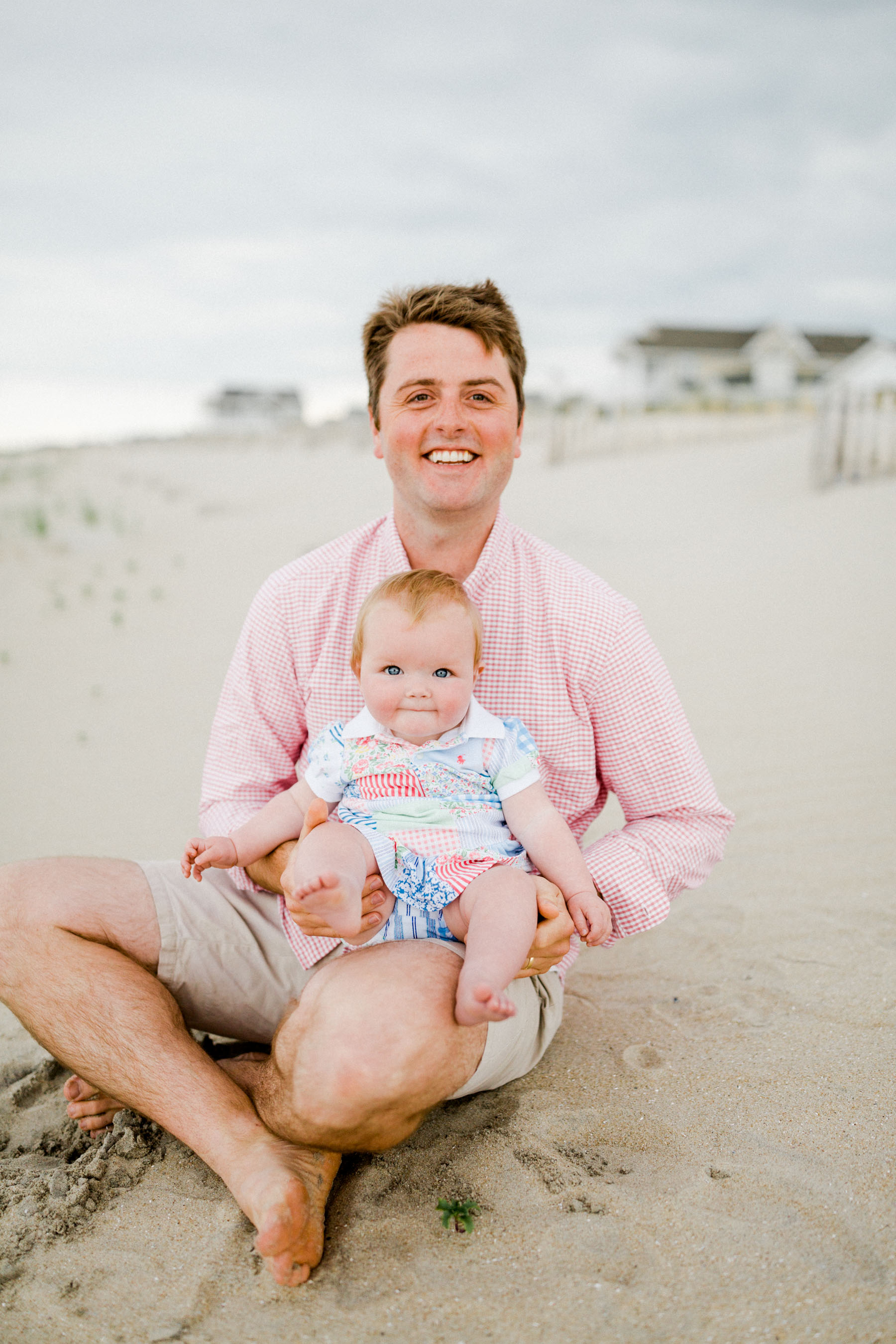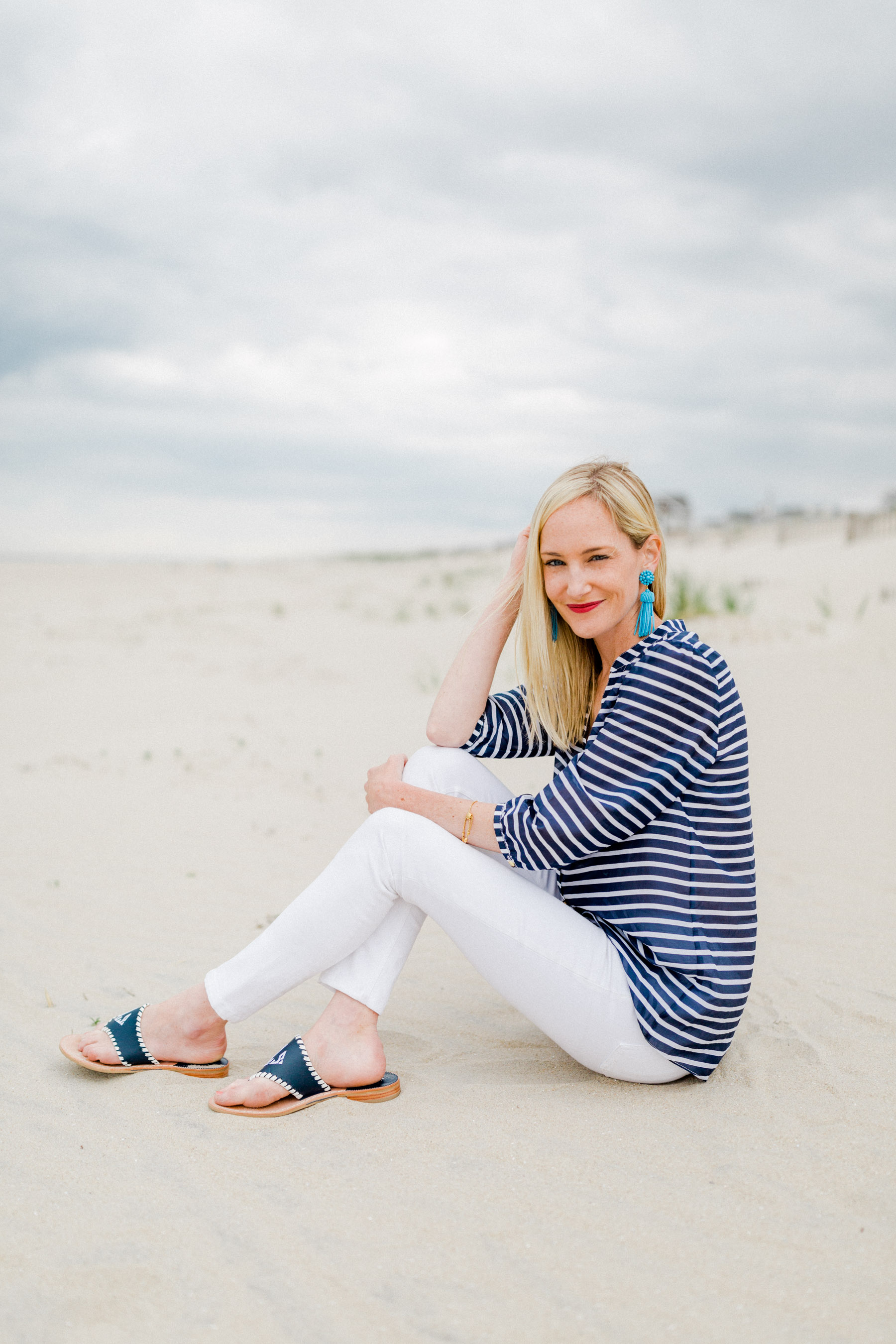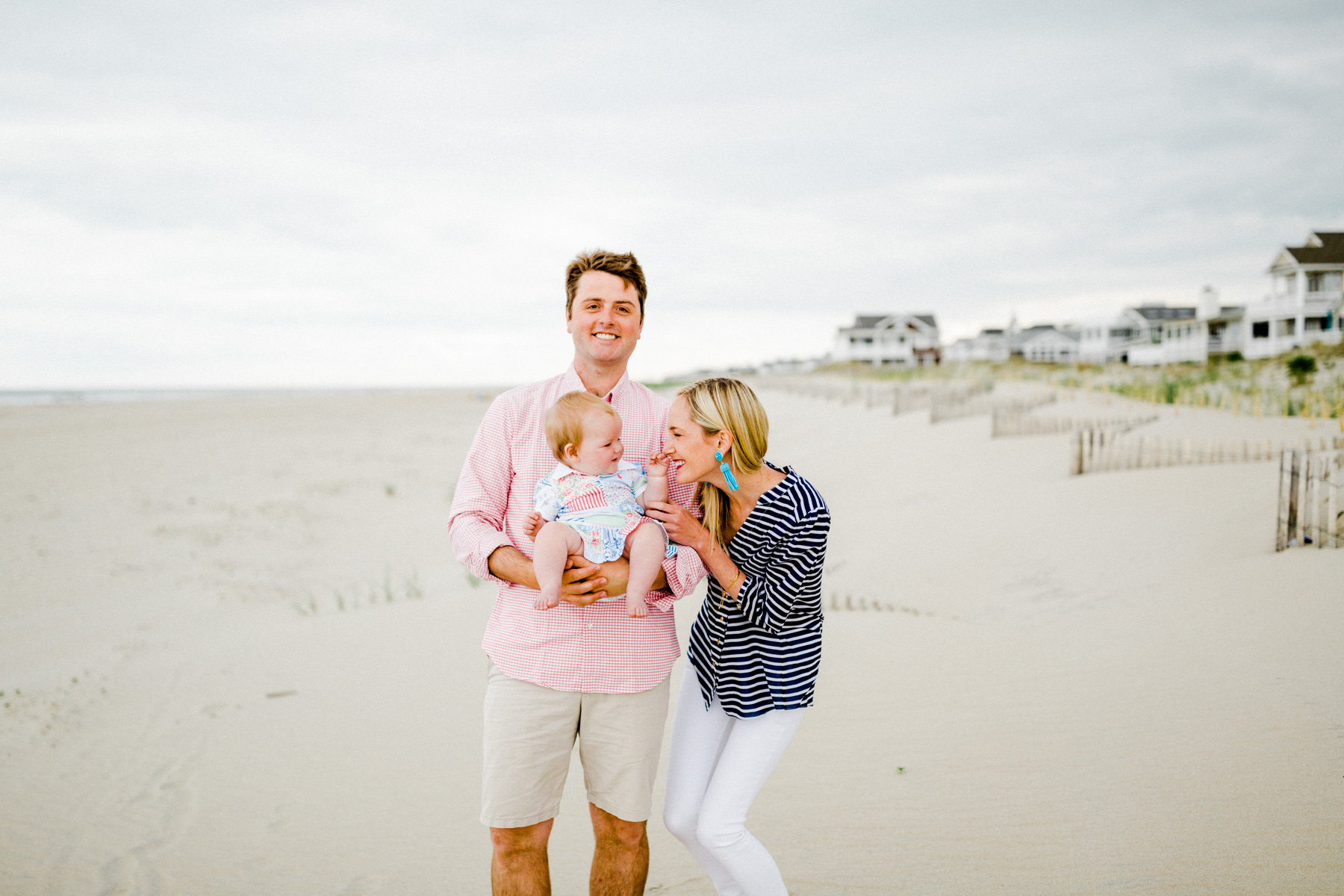 Shop the post:
Sail to Sable Top (Also comes in pink!) c/o / Favorite White Skinny Jeans (On sale! Also, the Beloved AG Jeans are back in stock, as are the Rag & Bone Jeans.) / Monogrammed Jack Rogers c/o / Lisi Lerch Earrings c/o (This pair, this pair and this pair from Nordstrom are also wonderful!) / Monica Vinader Bracelet c/o

SaveSave