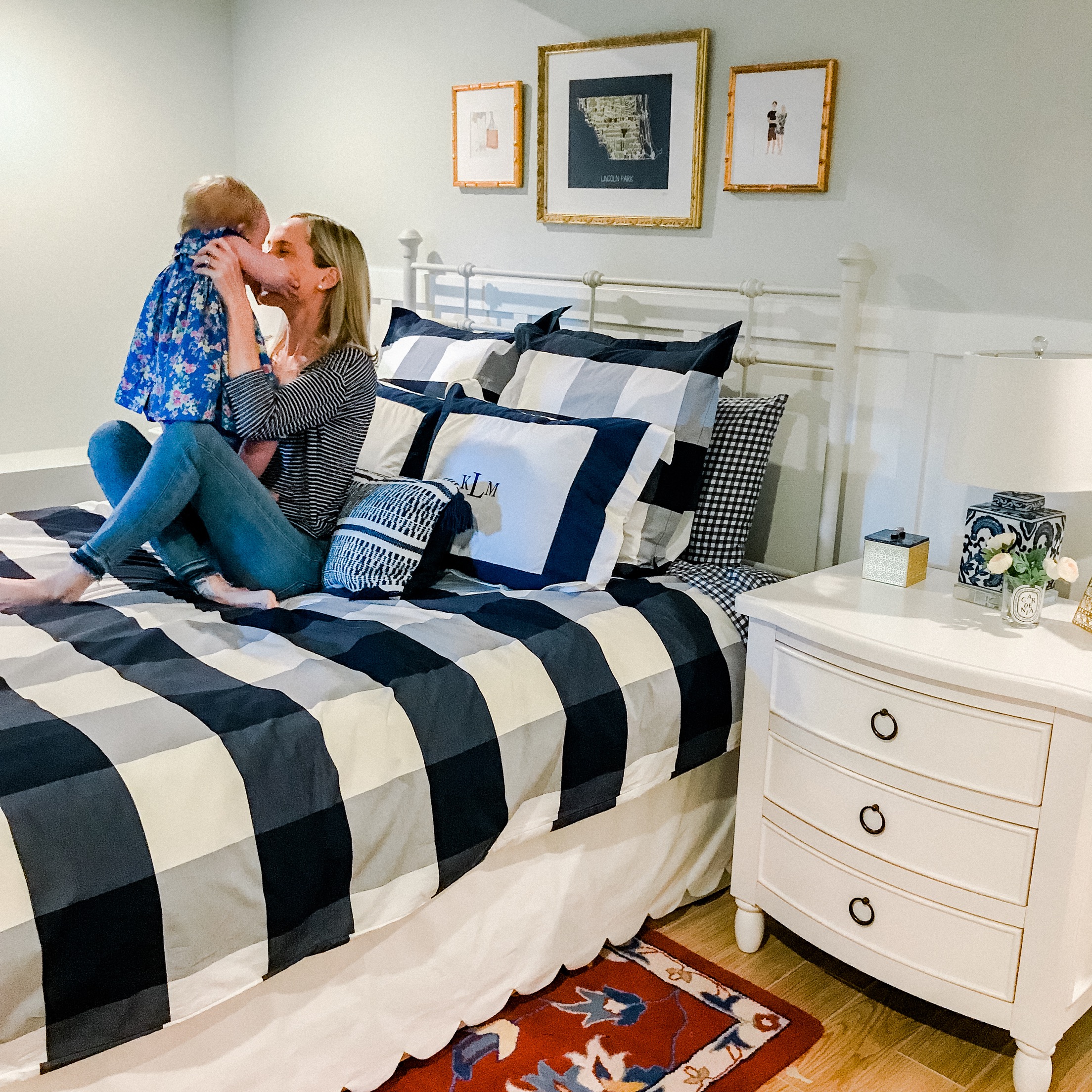 Early morning cuddles on our new Gingham Duvet Cover from Serena & Lilly c/o / Navy Striped Top / Hudson Jeans (Love the white pair–on sale–and the AG legging is back!) / Monogrammed Pillows / Night Stands / Scalloped Bed Skirt / Rug / Gingham Sheets / Similar Lamps Here and Here / Gold Trinket Box and Frame / Candle / Emma's Dress / Framed Lincoln Park Map 
We drove to the East Coast on Friday! Twelve hours was a bit of a struggle with a one-year-old, but Emma did wonderfully, all things considered. Mitch drove and I sat in the back and entertained her. We read a LOT of stories, but somewhere around hour six, we gave up and broke out the Kindle Fire, which Mitch bought for a mere $30. He pre-loaded it with Sesame Street episodes and then hung it off the seat that Emma faces, using a clear plastic bag and some zip ties. It saved us. We try to keep level heads when it comes to parenting, and feel that moderation is usually a good approach for most stuff. While we don't let Emma watch hours of TV on a daily basis, on a cross-country drive? Heck yes, haha.
On an unrelated note, Mitch wants a Kuerig for the car. "How can a man be expected to drive 12 hours without a constant flow of coffee? I shall call it the Car-rig."
Moving on. ;)
We've had a busy and wonderful weekend ahead. (Or, at least, I'm assuming we are… as I'm writing this ahead of time.) My sister-in-law is graduating from PA school and my brother is threw her a dinner outside of Philadelphia last night… and my parents are graciously throwing Emma a birthday party today. So much love! With any luck, I'll have some photos to share this week.
Anyway, I kind of let most of my series go over the last month because of travel, and it's been a while since I did a Recent Finds post. But I'm slowly getting back into the swing of things. ;) So let's get into it!
Recent Finds, Vol. 23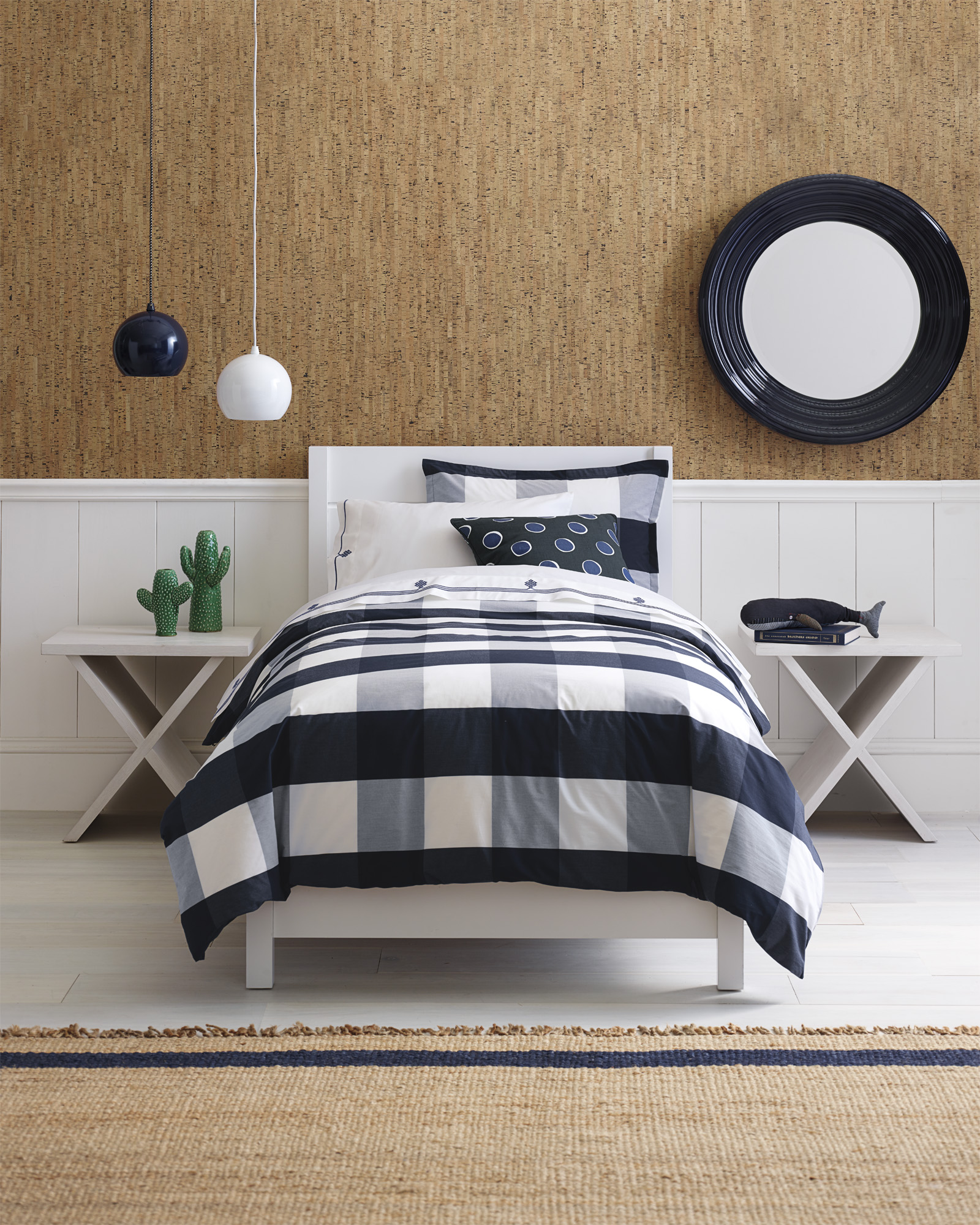 OBSESSED with this navy gingham Duvet that Serena & Lilly recently sent us. I liked the bedding we previously had, but this is so much more mature, and Mitch loves that it's not crazy girly. Yes, the gingham obsession continues, but hey: I like what I like. ;)
Still trying to shoot a master bedroom reveal, but I'm struggling because our room is so dark. Any good lighting suggestions?! I need all the help. (The above photo is just an iPhone photo.)
Also, Serena & Lilly just added 500+ products to the company's lineup… and I'm head over heels for everything!