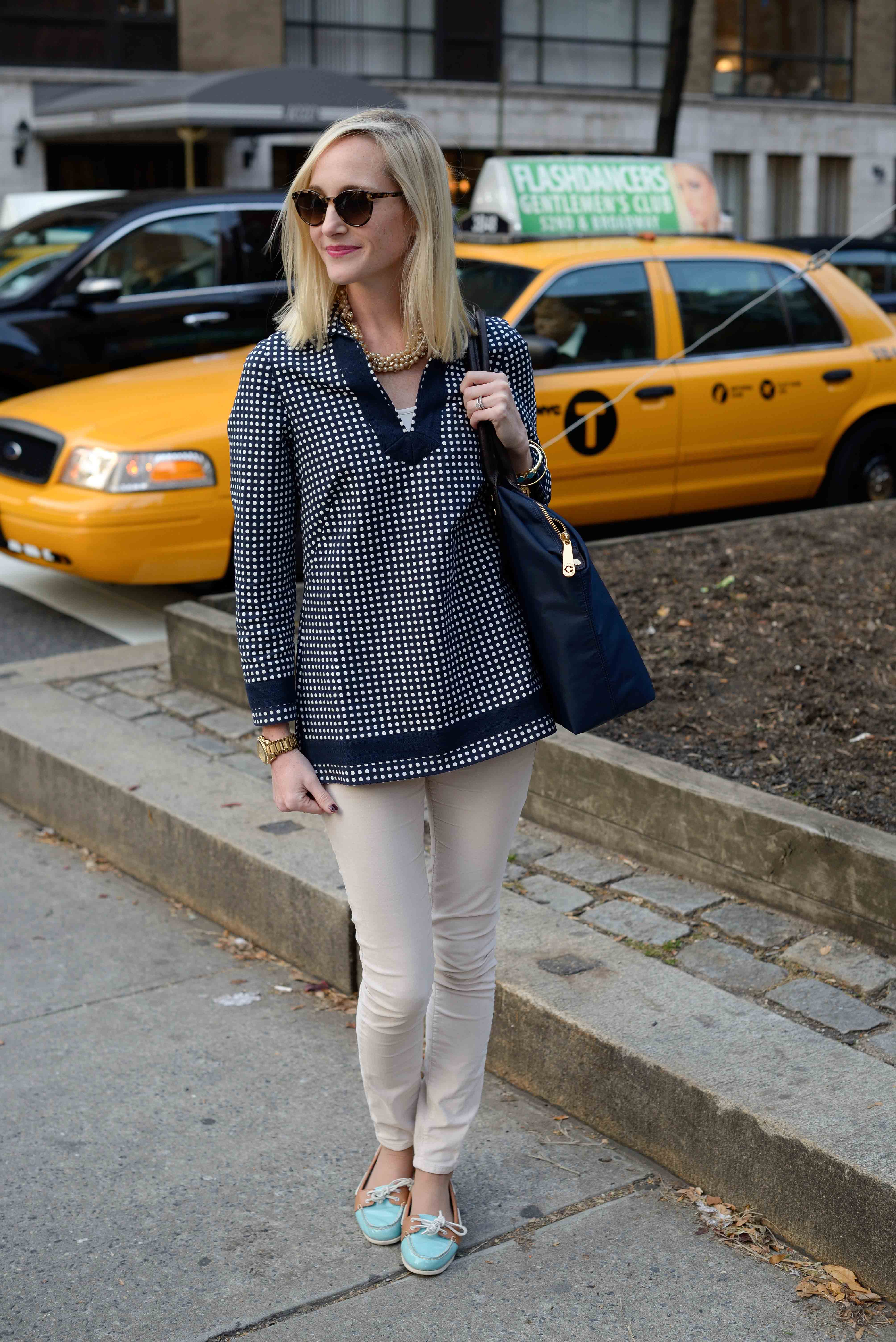 Only a few days ago, when these photos were taken, Mitch and I walked down Park Avenue sans outerwear. As I'm typing this, though, I'm watching the snow fall down on Manhattan, coating the city in holiday cheer. It's absolutely magical!
I know that this weekend isn't even over yet (#sundaynightblues), but I already have my eyes on next weekend. On Friday, Mitch and I are going out in the city for our yearly Christmas date night, and on Saturday, we're hosting a holiday party for my high school friends. On Sunday, we're driving out to my parents' house in Bucks County for the annual Sheehan family Christmas party. Three straight days in holiday dresses? Count me in. ;) I'm totally picking up replacement stockings this week, haha.
Top: Vineyard Vines / Necklace: Fornash (c/o) / Corduroys: BlankNYC / Shoes: Sperry / Bag: C.Wonder / Bracelets: Fornash (c/o) and Julie Vos via Tuckernuck (c/o) / Earrings: J.Crew, less expensive version here / Sunnies: Kate Spade (Old), find them here
Hey, Mitch. I love you.