Valentine's Day is in less than ten days, so I'm sharing three Valentine's Day outfit ideas today in case you're looking for some inspiration. There are Valentine's Day outfits for every occasion, from a cute and casual date night look to a dressy evening dinner outfit. There's even a cozy pajama look perfect for a girls' night in.
A Bit of Stripes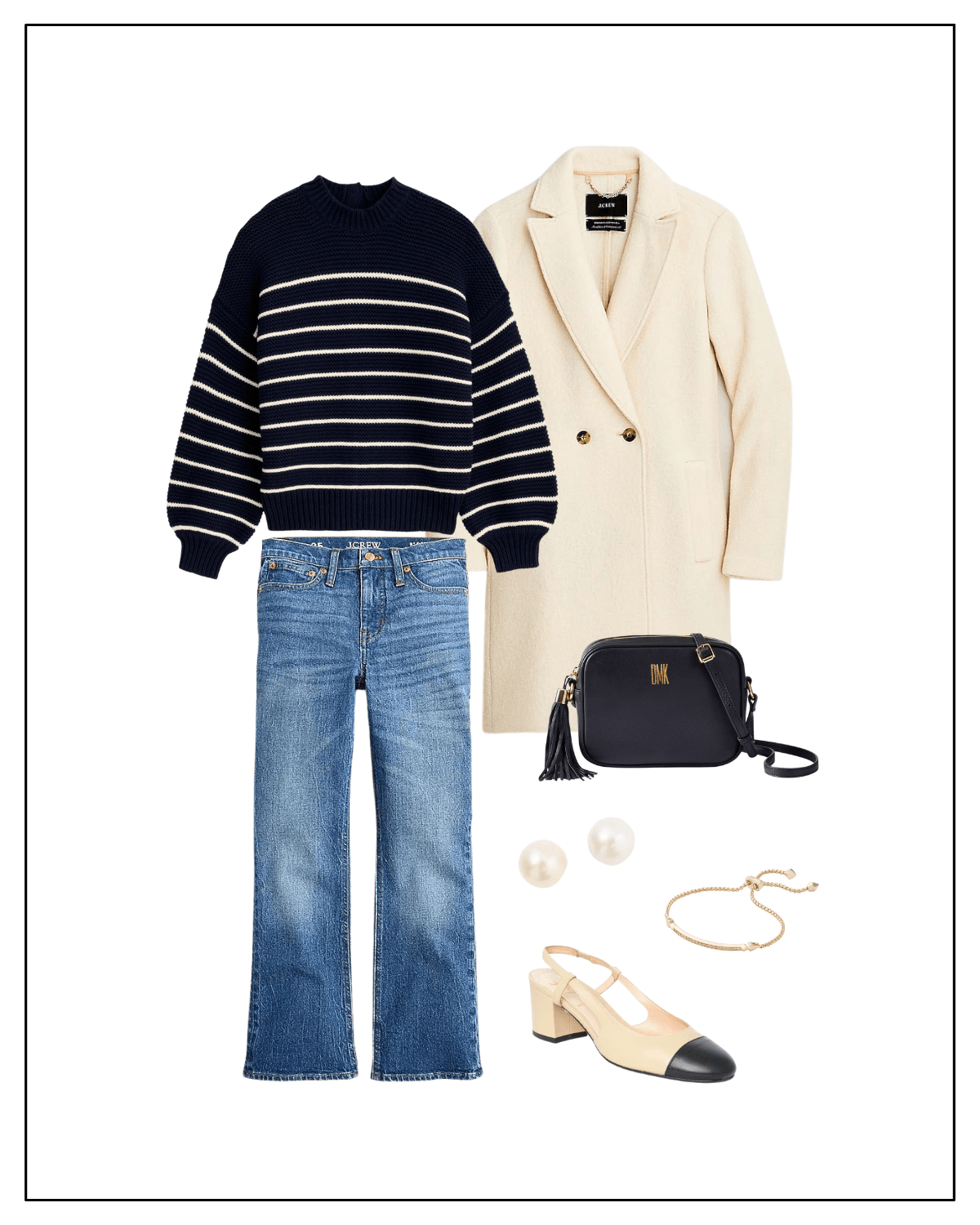 Navy Button-Back Crewneck Stripe Sweater: I love this button-back sweater. It has quickly become one of my favorite staples in my closet. It has buttons down the back and no tags, so you can reverse it and wear it as a cardigan. And it's incredibly versatile and can be worn with pretty much everything. Since it's made of soft cotton, there's no itchiness whatsoever. I take a small.
Demi-Boot Crop Jeans: Cropped demi-boot jeans have become one of my favorite styles of jeans. I resisted anything that wasn't skinny for the longest time, but I found the best "introductory" non-skinny jeans last year, and now I'm a total convert. Demi-boot jeans are fitted throughout the waist and thigh depending on the size and style and then have a cropped, slightly flared lower leg. The key is CROPPED. Full-length Demi-boot jeans make me think of high school, but cropped jeans let a bit of ankle show or the ankle part of a cute bootie.
Cream Topcoat: This wool topcoat is 35% off and is a great winter outerwear basic. It comes in tan and black as well.
Black Crossbody: I have this bag in red and love it. You can emboss it with initials, so it would also be a great Valentine's Day gift.
Pearl Earrings & Gold Bracelet: Accessorize with classic pieces like pearl earrings and this adjustable gold bracelet to help tie the look together.
Slingback Heels: These Chanel look-alike slingback heels are amazing.
Little Black Dress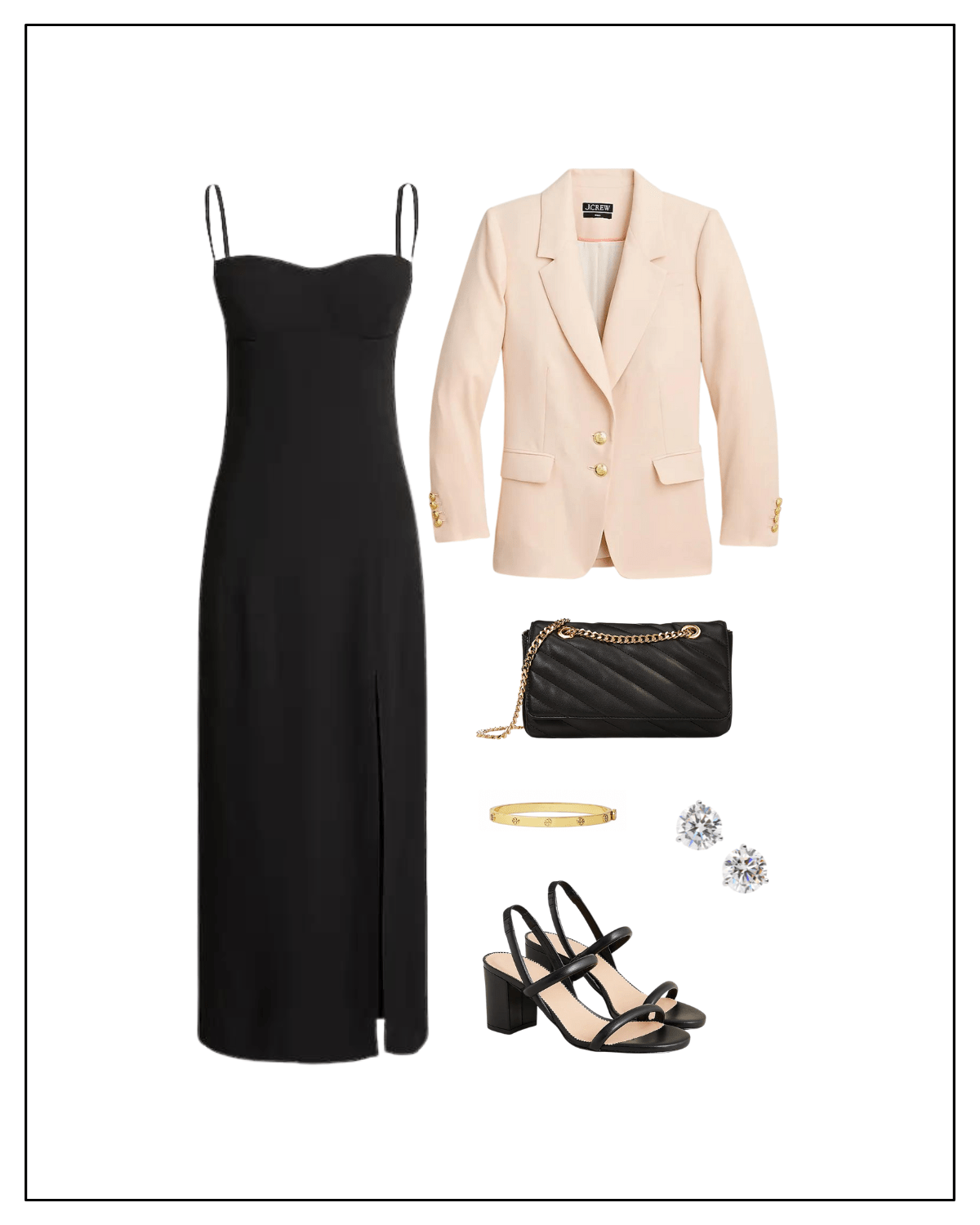 Black Dress: This black midi dress is gorgeous. It falls just below the knee and has adjustable straps. It would also be a great dress for any formal events this winter.
Blazer: This blazer is another great wardrobe staple. It makes any outfit look put together, and it's incredibly versatile. I love the gold button details, and it comes in black.
Black Quilted Flap Bag: This quilted bag is such a great Amazon find for under $45.
Gold Bracelet & Zirconia Stud Earrings: Accessorize with a gold hinge bracelet and these sparkly stud earrings for under $60.
Black Block-Heel Slingback Leather Heels: Lastly, these simple black leather heels complete the LBD outfit. I love the chunky block heels and the slingback style. And it goes without saying that I love the extra height they give me.
Cozy Night In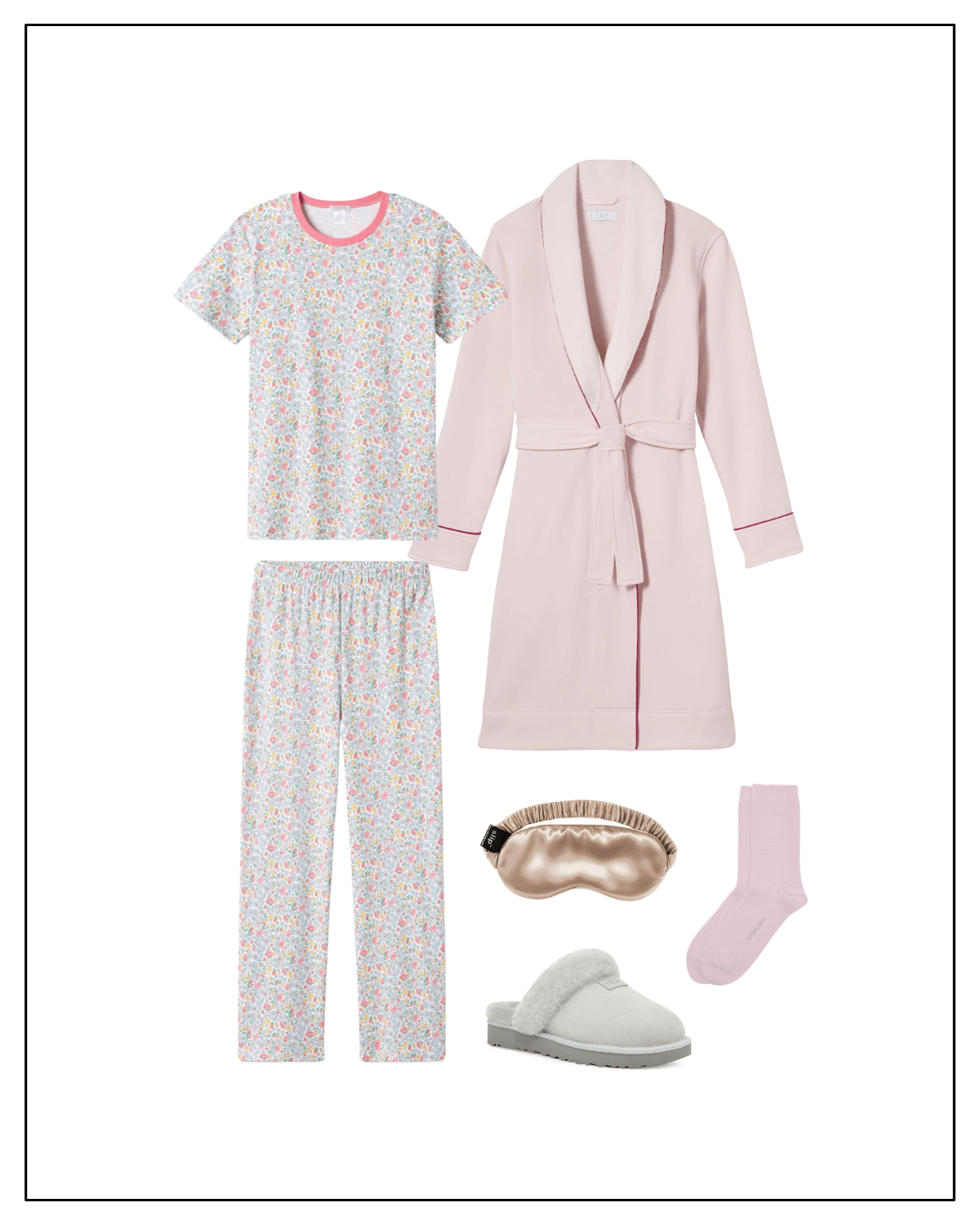 Floral Pajamas: These floral pajamas are a gorgeous new arrival. They're incredibly soft and so comfortable. They also come in kids' sizes.
Pink Robe: A cozy night in is not complete without a robe, and this soft pink robe would be my choice.
Silk Sleepmask: This silk eye mask and matching pillowcase have a cult following for their anti-aging benefits.
Pink Socks & Grey Slippers: Finally, matching cozy pink socks and these warm slippers tie together the look.