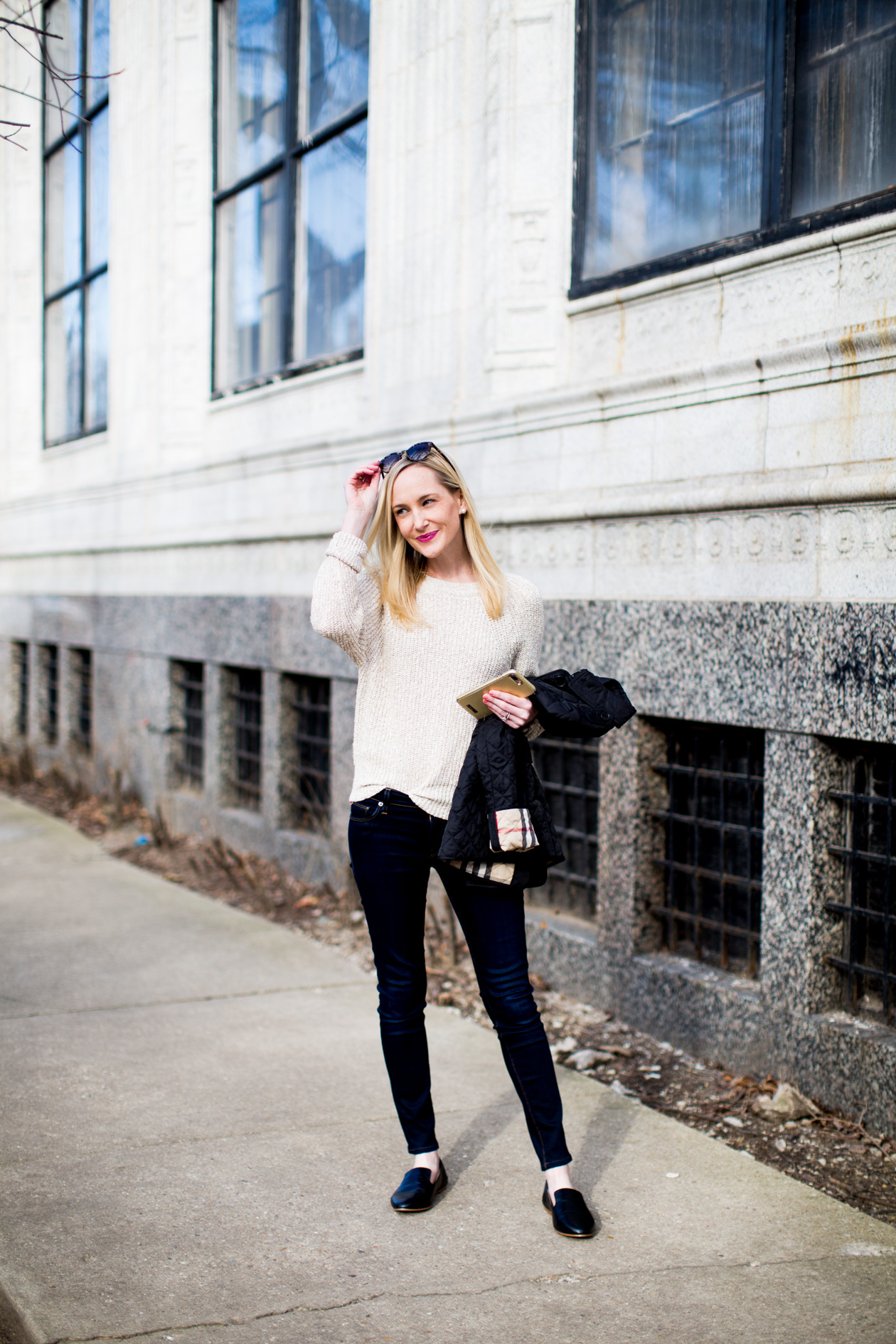 Free People Sweater (On sale! Have you seen my short list of faves from the Nordstrom Winter Sale? More extensive list coming soon.) / Black Convertible Loafers/Slides (Literally zero break-in time. Also have these and OMG: also so soft. I adore these as well!) / Burberry Coat (Also love this one and this one.) / Hudson Jeans
Hi, Friends! I was a little MIA this past weekend because the weather was INSANE here in Chicago. On Saturday, temps hit 70 degrees, and we spent the day out on the lake. (It's where Mitch snapped this photo—one of my favorite pics of all time–with his phone!)
Mitch is actually off today for Presidents' Day! And since the stellar weather is continuing, Mitch has recovered from the flu, and Emma loves nothing more than the swings, we're planning on spending the day at the park. :)
But a few quick things:
These convertible loafers/slides: Goodness! They're like butter, require literally no break-in time, and look super polished worn either way. (You simply step down on the backs to turn them into slides!) I will, however, admit that I'm obsessed with black loafers and slides right now. I also have these and these, haha.
This chunky sweater: Chicago has turned me into a cozy sweater addict, and Free People carries some of the best. This one is a favorite; I love that it's completely itch-free, that it kind of wears like a shirt, and that it's machine-washable.
This Burberry jacket. It's a classic, goes-with-anything jacket, and it's brought back every year which, I think, proves how timeless it is. I still can't get over how much wear I get out of it during the spring, summer and fall!
In other news:
I'm hopefully launching my new website this week! I'm so, so excited. It looks very much like the current site, but it'll have a bunch of cool new features and it'll be lightning fast, unlike this clunkster I've been dealing with for years. ;) Eeee! I can't wait to have a site that's functional.
Some content that's gone live over the last week:
A Different Spin on Date Night
Seven Secrets to Being a Productive Mom
Over and out! Hope you had–or are continuing to have–a wonderful weekend!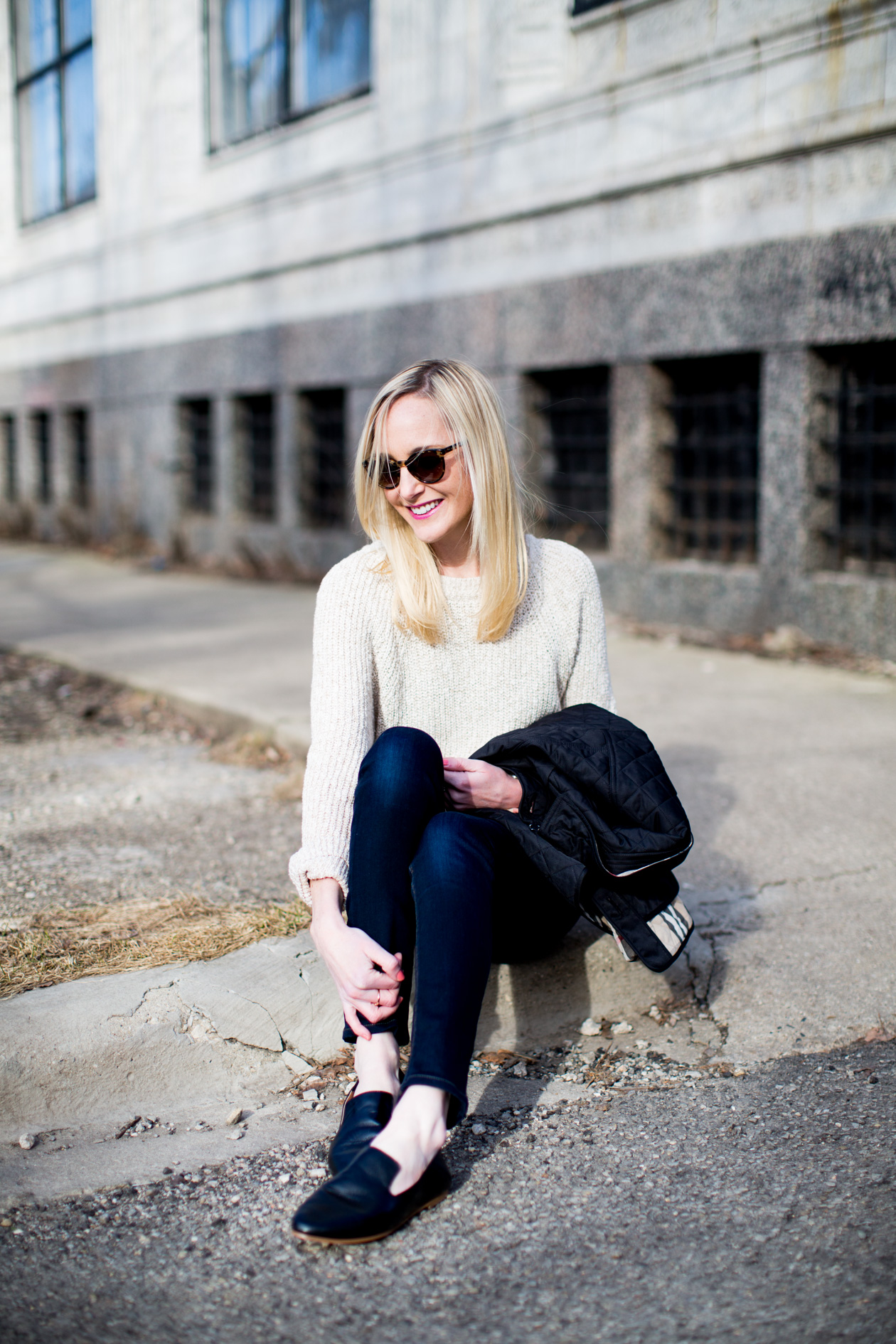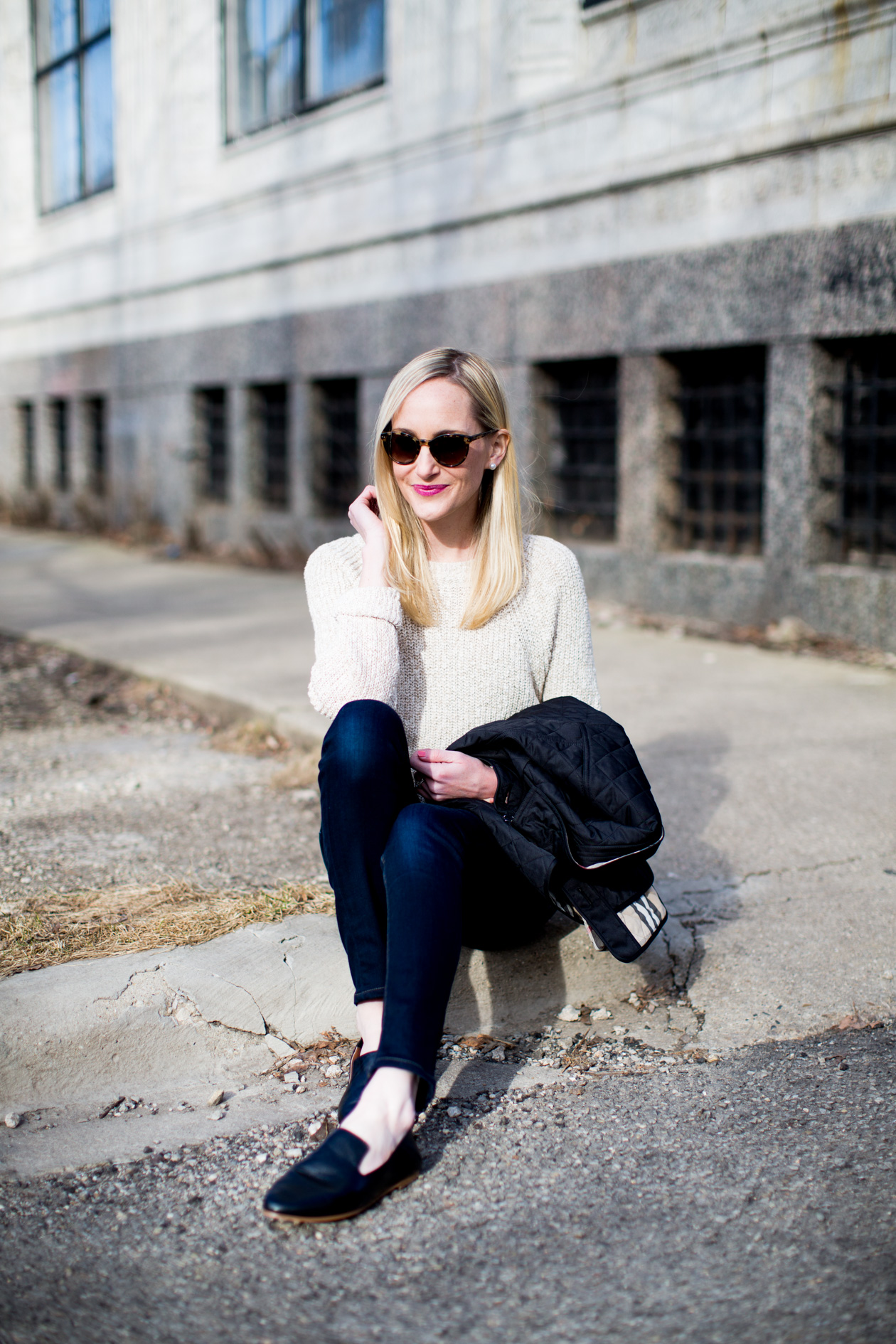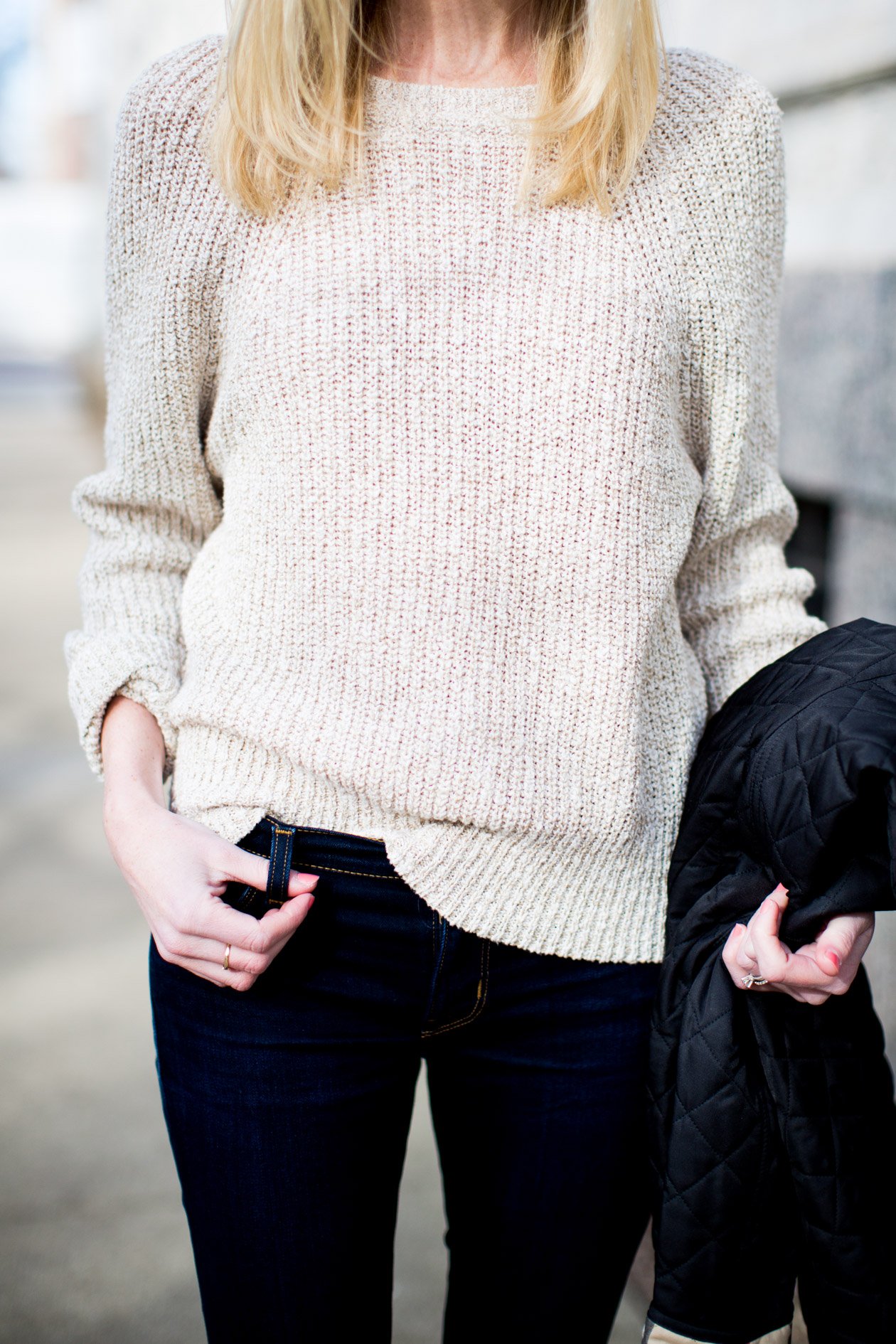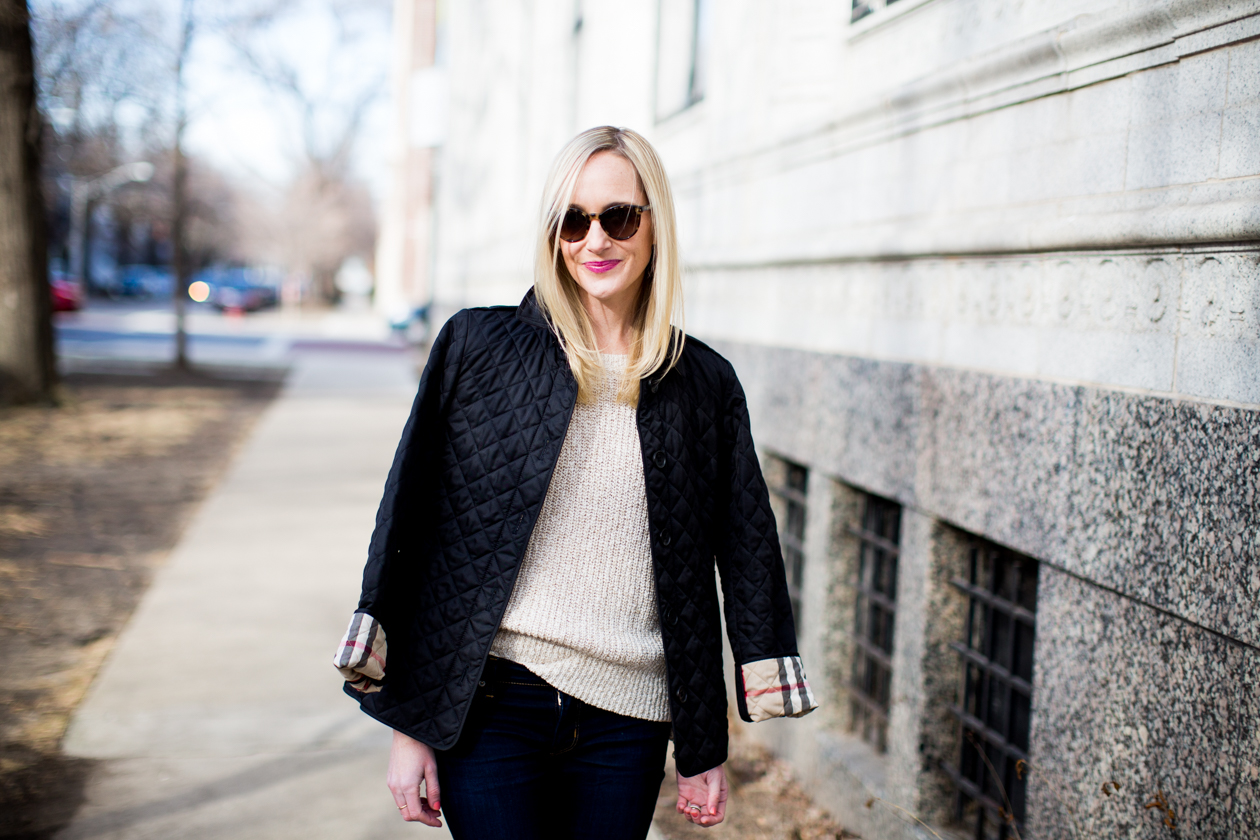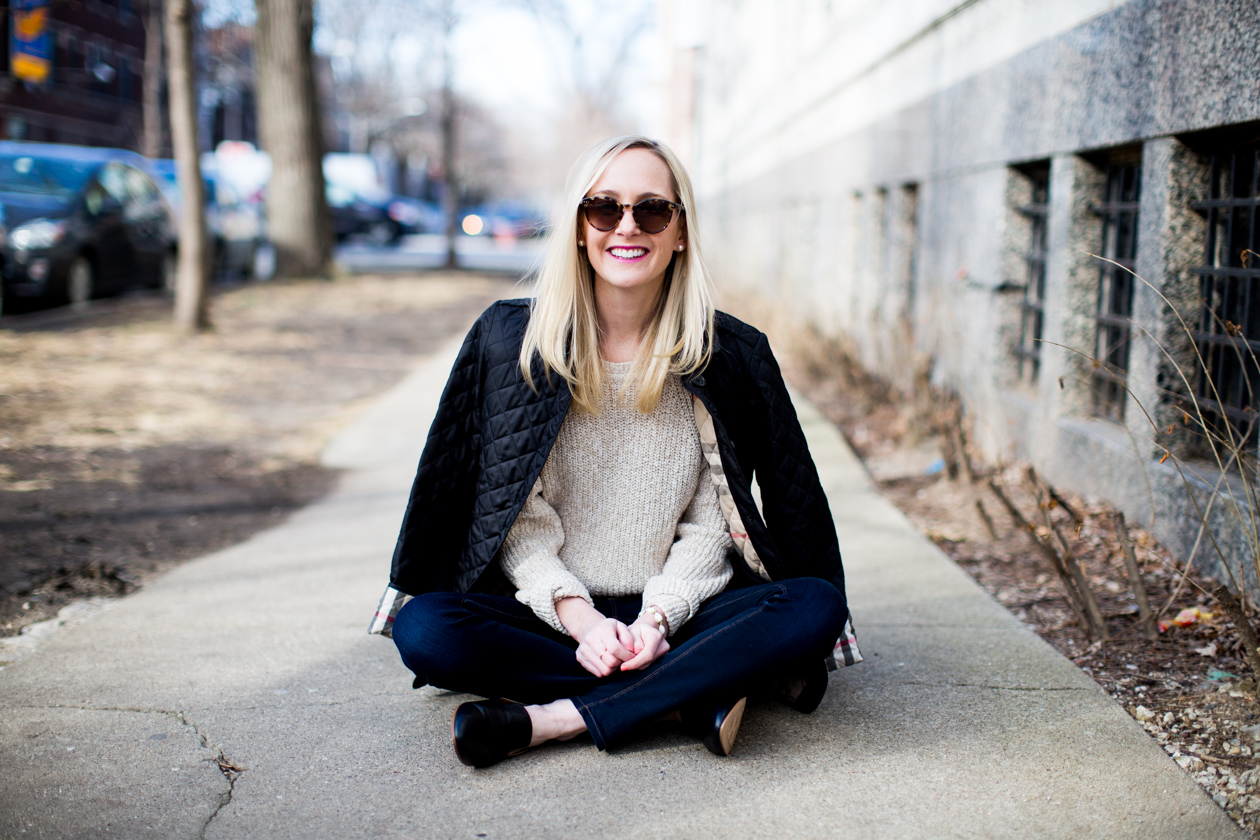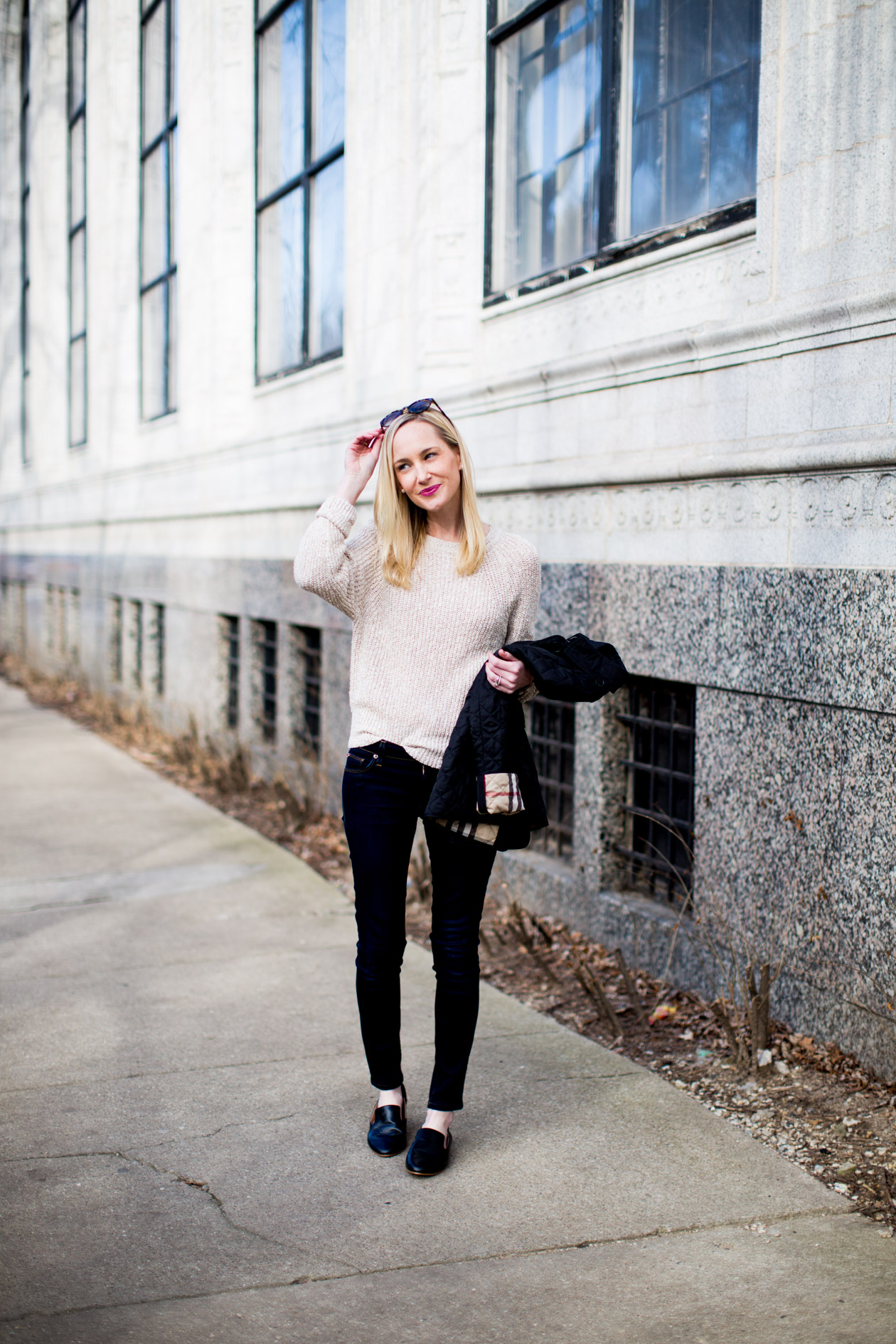 Shop the post:
Free People Sweater (On sale! Have you seen my short list of faves from the Nordstrom Winter Sale? More extensive list coming soon.) / Black Convertible Loafers/Slides (Literally zero break-in time. Also have these and OMG: also so soft. I adore these as well!) / Burberry Coat (Also love this one and this one.) / Hudson Jeans