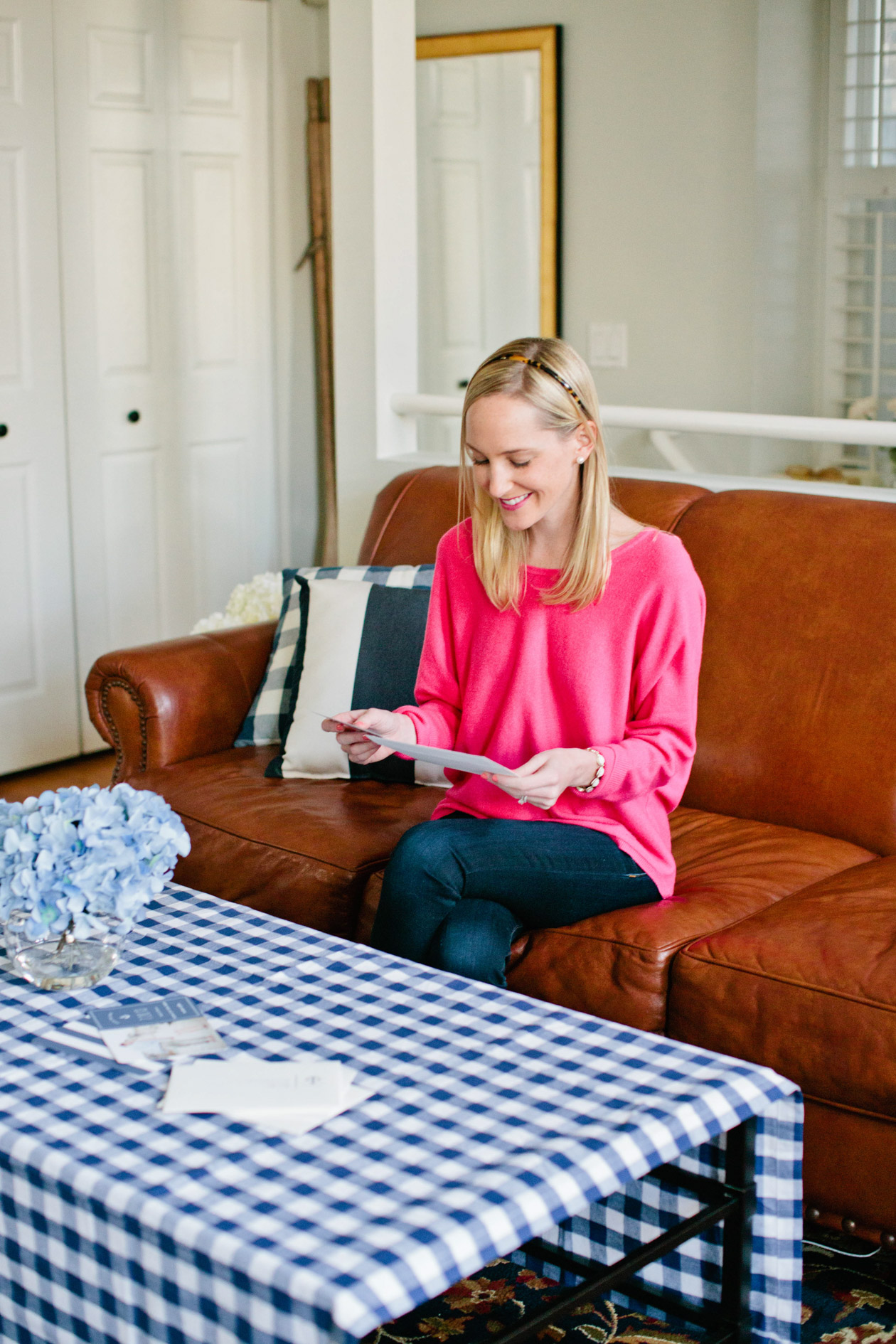 After a long, long time, I've finally done it.
I've fixed the broken wedding links and re-written the missing wedding content on Kelly in the City. ;) I know, I know. I could have–and should have–completed it many moons ago. But it's done, and I feel very much like how I do after I give my house a good organization session. Everything's tidy and in its place. Woo!
What? It's the little things, okay? ;)
I digress.
If you hover over "Wedding" on the main menu, you'll have the option to explore my favorite posts: The Details, How Mitch and I Met, The Proposal, Engagement Photos (three sets!), Wedding Website, Bridal Shower, The Bachelorette, Wedding Photos, and The Wedding Video. I'd actually just started my blog when Mitch and I got married, so I really can't tell you how thankful I am that I ended up documenting such a magical time in my life. Without Kelly in the City (and without you guys!), I'm certain I wouldn't have done so.
Anyway, I have to tell you an interesting story: A few months ago, Minted asked whether Mitch and I wanted to work on a fun wedding-related project together. As we were already married, I assumed it wouldn't work out, but then we came up with the great idea of recreating our save the dates and wedding invites. I absolutely loved our original stuff, but I have to admit that they took us forever. Mitch designed them from scratch on Photoshop, and then we brought them to a printer, which entailed so much back and forth that it nearly made our heads spin.
If I could go back in time, there's truly not much I'd change about our wedding. Perhaps I'd wear Jack Rogers instead of pumps, as my feet killed and I ended up barefoot anyway. ;) And maybe I'd skip the photos in the sand, since it was 105 degrees outside. (Love you so much, Bridal Party!) And, okay, I'd tell the 2013 versions of Kelly and Mitch to save weeks (months?!) of their lives and go with Minted for all their printed needs, because the company's wedding suite is incredibly extensive, and everything is fully customizable. There are save the dates, invitations, RSVP cards, wedding websites, shower and party invitations, thank you cards, address labels and custom postage stamps. It's a "one stop shop" for sure, which makes planning a wedding a LOT easier.
When Mitch and I set out to design our printed wedding products, we didn't know what to expect. While we'd used Minted for a bunch of house projects in the past, we'd only gone the artwork route. But I can't tell you how seamless, fast and enjoyable the process was! We realized very quickly just how amazing the quality is, just how awesome the customer service is, how reasonable the prices are, and just how original and professional the designs are. (Did you know that Minted sources its designs from its global community of independent designers and artists?!)
Since Mitch and I were married on the Shore, we went with this nautical invitation and this save the date from the same line. We loved that the backs of the cards were lined with navy stripes, as nearly everything at the wedding was adorned with navy striped ribbons. ;) We also thought the gold envelope liners added such a beautiful touch! And can we talk about the beautiful pre-addressed envelopes with the little anchors? Such the time- and money-saver (guest addressing is free!), and it just so happens that anchors and navy stripes were our theme.
We were also really impressed by how easy it was to customize our products. We did everything through Minted's website, from changing fonts and inputting text to selecting orientations and picking out designs for the backs of the cards. From start to finish, the whole design process took us under 30 minutes, and that includes the discussions we had about design decisions! (I originally wanted all the fonts to be the same, but Mitch convinced me that we needed a bit more definition and that we should go with a few different fonts, like the example invitation and save the date had. That Mitch! Such an eye for design.) Before ordering, we were also sent digital proofs, which ensured us that no mistakes had been made.
When we received our products in the mail, we couldn't get over how well-made they were. The paper was thick and sturdy, the photos were crips and clear, and the details–from the foil to the rounded edges of the cards–were perfect. We both commented that they looked like we'd spent a fortune on our own personal designer. ;) It's also worth mentioning again that while Mitch and I only designed our invites and save the dates, Minted offers a full suite of wedding products, from RSVP cards, wedding websites, and shower invitations to thank you cards, address labels and custom postage stamps! The company also has a phenomenal team of design associates that can help to create custom monograms, layouts or wedding weekend maps. Basically, Minted can make it if you can dream it.
Overall, I really can't speak highly enough of our experience with Minted. While we aren't throwing another wedding anytime soon, we'll definitely be creating Emma's first birthday invitations though the company! I also love that one of my very best friends is using Minted to create quite literally all of the printed products she needs for her big day. And that best friend has a serious eye for design, so that's a ringing endorsement!
What do your dream invitations look like? Or, if you're already married, what did your invites look like?
Photos by Cassandra Eldridge
This post was sponsored by Minted, but all opinions are my own. As always, thank you so much for supporting the partnerships that keep Kelly in the City up and running!