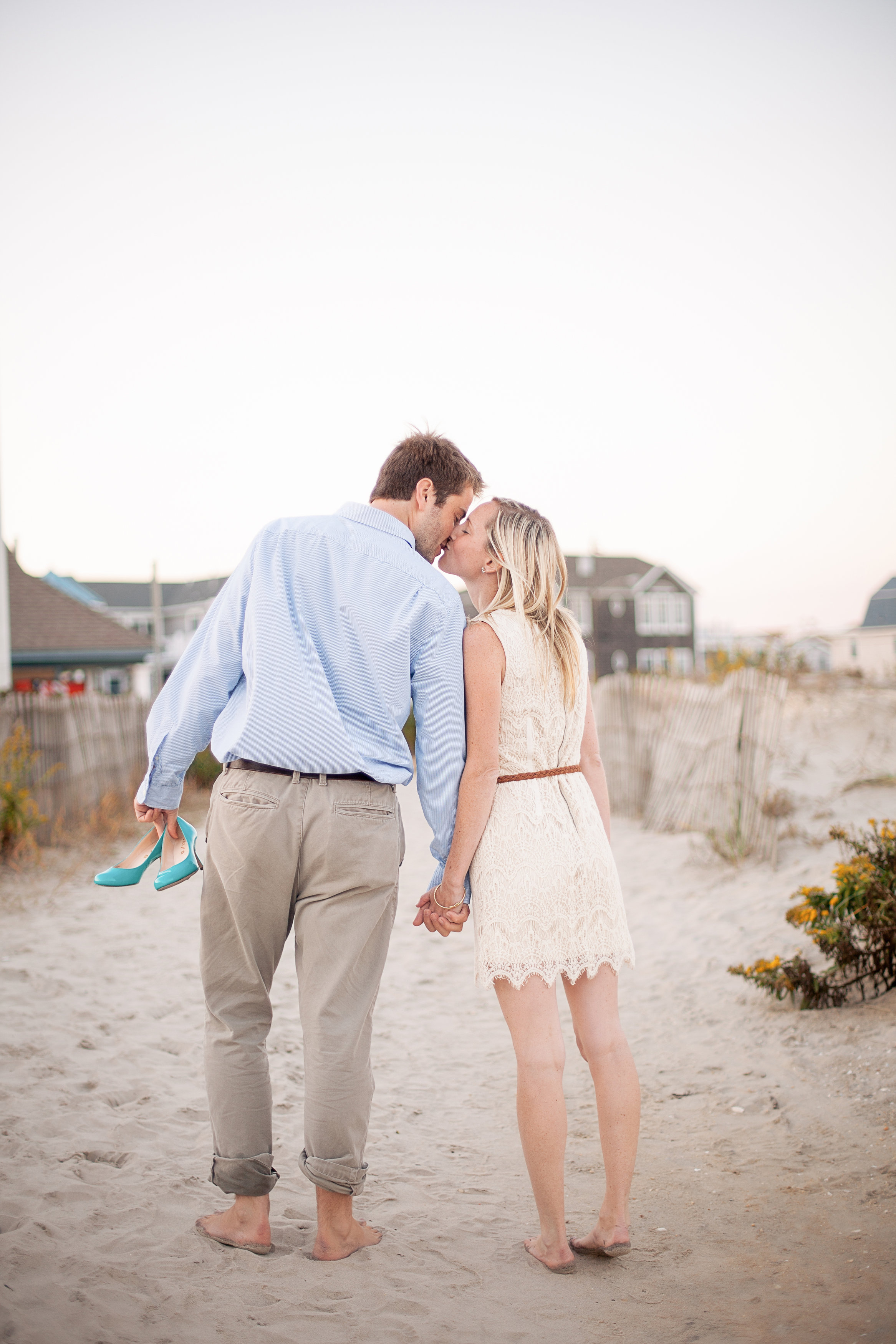 One year ago on this day, May 4th, Mitch proposed to me on the beach in Ocean City, New Jersey (my favorite place on earth). It was the best day of my life. A year later, I still can't believe I am marrying the guy of my dreams, and I'm more in love with him than I've ever been. I really am the luckiest girl. :)
Today, we're celebrating one year of complete and utter happiness, in Ocean City, where it all began. Which is why in lieu of a complete outfit post today, I'm sharing the story of our engagement. In the third person, because I do things like that. And I'm throwing in a whole lot of our engagement photos, which were taken by the fabulous Rachel of Hello, Gorgeous Photography in Cape May, New Jersey. (We took photos ourselves using a tripod in New York City, but I'll share those at a later date. Which means probably tonight. ;))
Lace dress: Necessary Clothing, similar here, here, here, here (with sleeves) and here / Flowy white dress: Everly, similar here and here (Not as flowy but similar back!) / Pumps: Unisa via DSW, similar here and here / Rope bracelet: C.Wonder, similar here / Crystal earrings: J.Crew, similar here, here and here / Belt: Ya Los Angeles, similar here (Only $12.99!) / Leaf necklace: NYC street vendor, similar here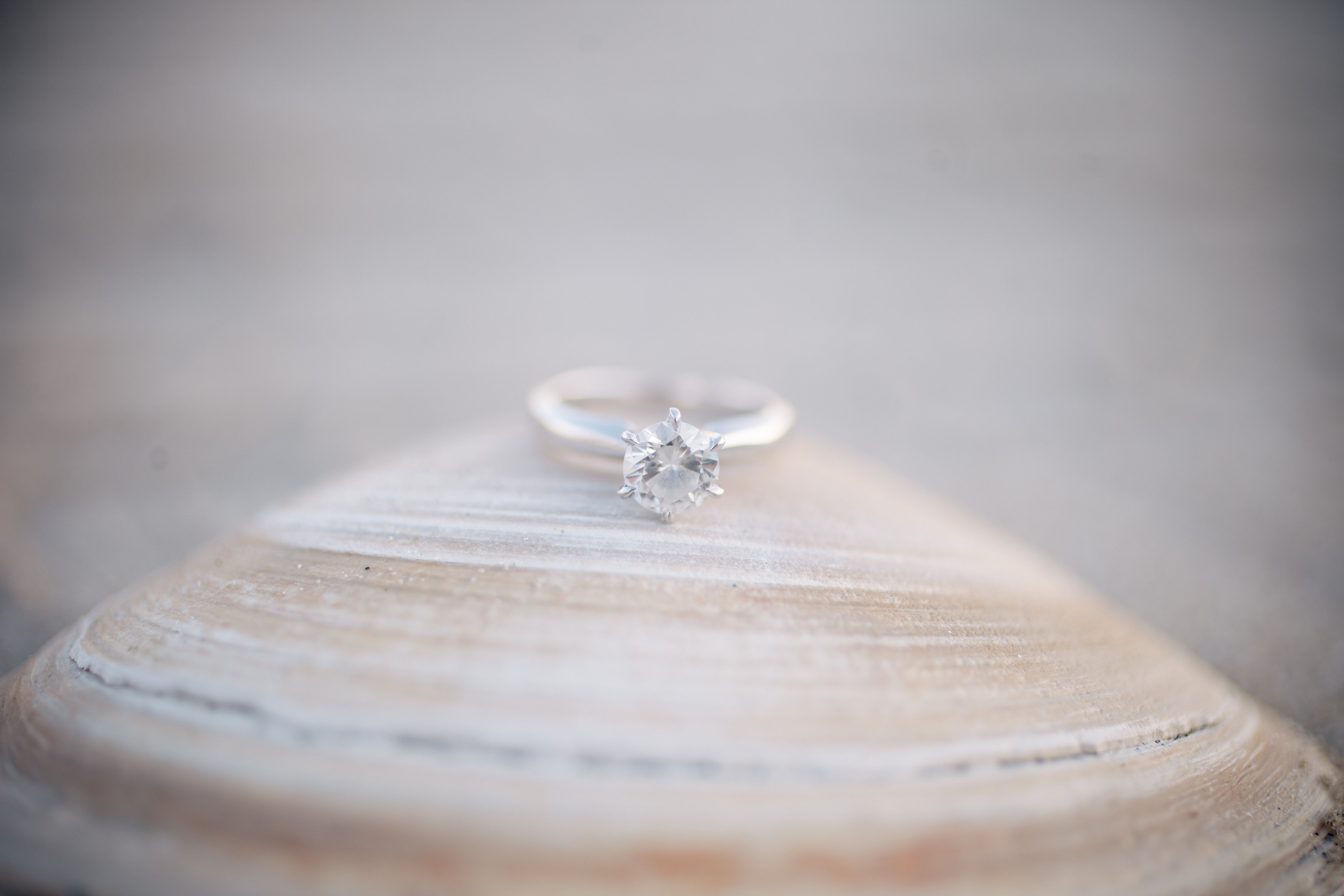 Mitch and Kelly went down to the beach for a long weekend. Kelly's friends and family knew what was going to happen, but she was in the dark. They made their way down to the beach before sunset, and Mitch got on one knee. Kelly screamed, jumped around, and then nearly fell over from the excitement. And then she said yes!
In the week leading up to Friday, May 4th, Kelly thought she was planning a dinner party for Beth and Tara (her two best friends from college) and their husbands. Getting together once a month to catch up was a tradition. But a few days before the dinner, Beth cancelled. Next came Tara's cancellation.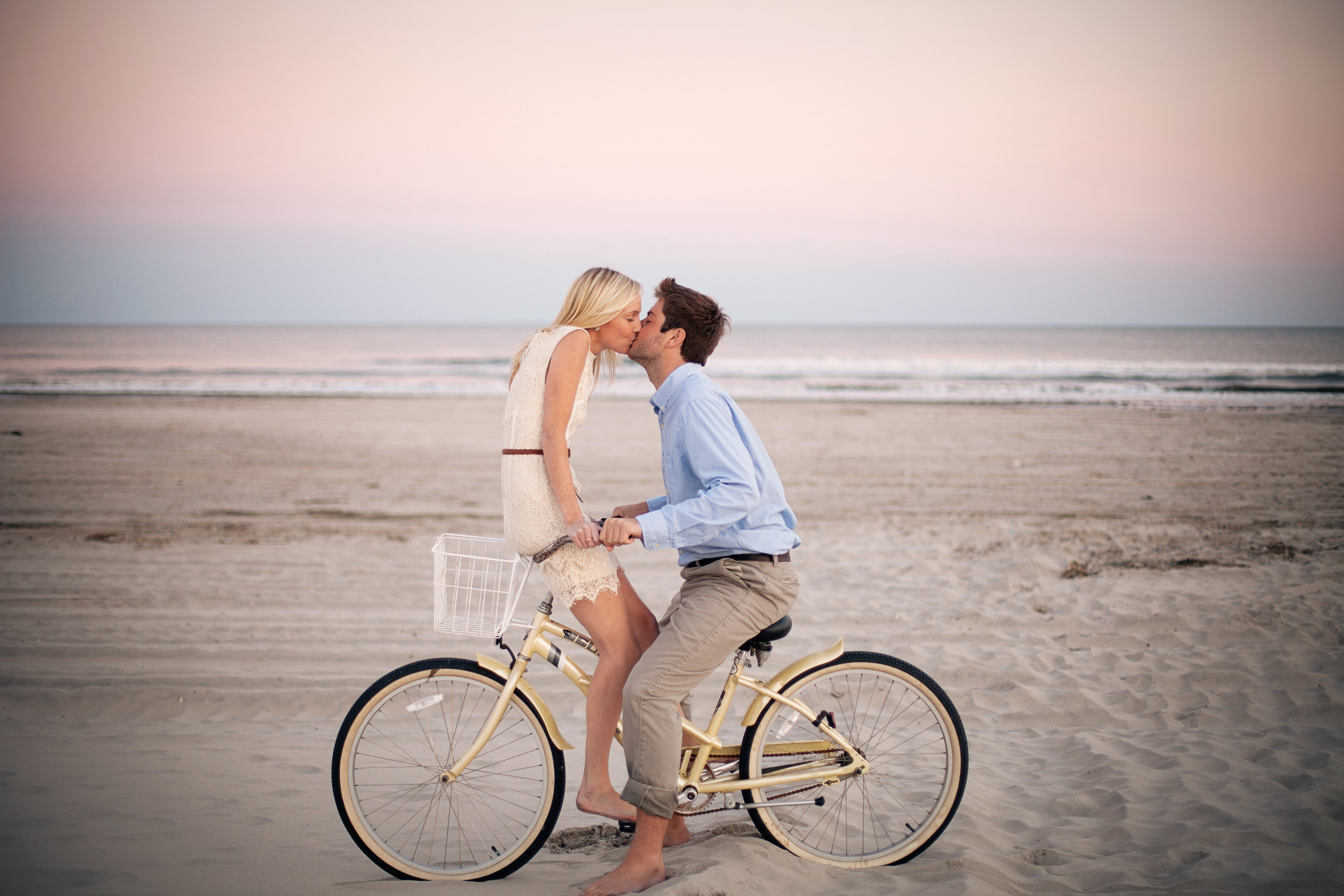 Because Kelly was a little disappointed, Mitch suggested they go down to Ocean City, NJ for the weekend. "It's a few days before our three-year anniversary," Mitch said. "This can be a little pre-celebration." Kelly was thrilled, as Ocean City was, and remains, her favorite place on Earth. So, she called her father to ask permission to stay at the family beach house.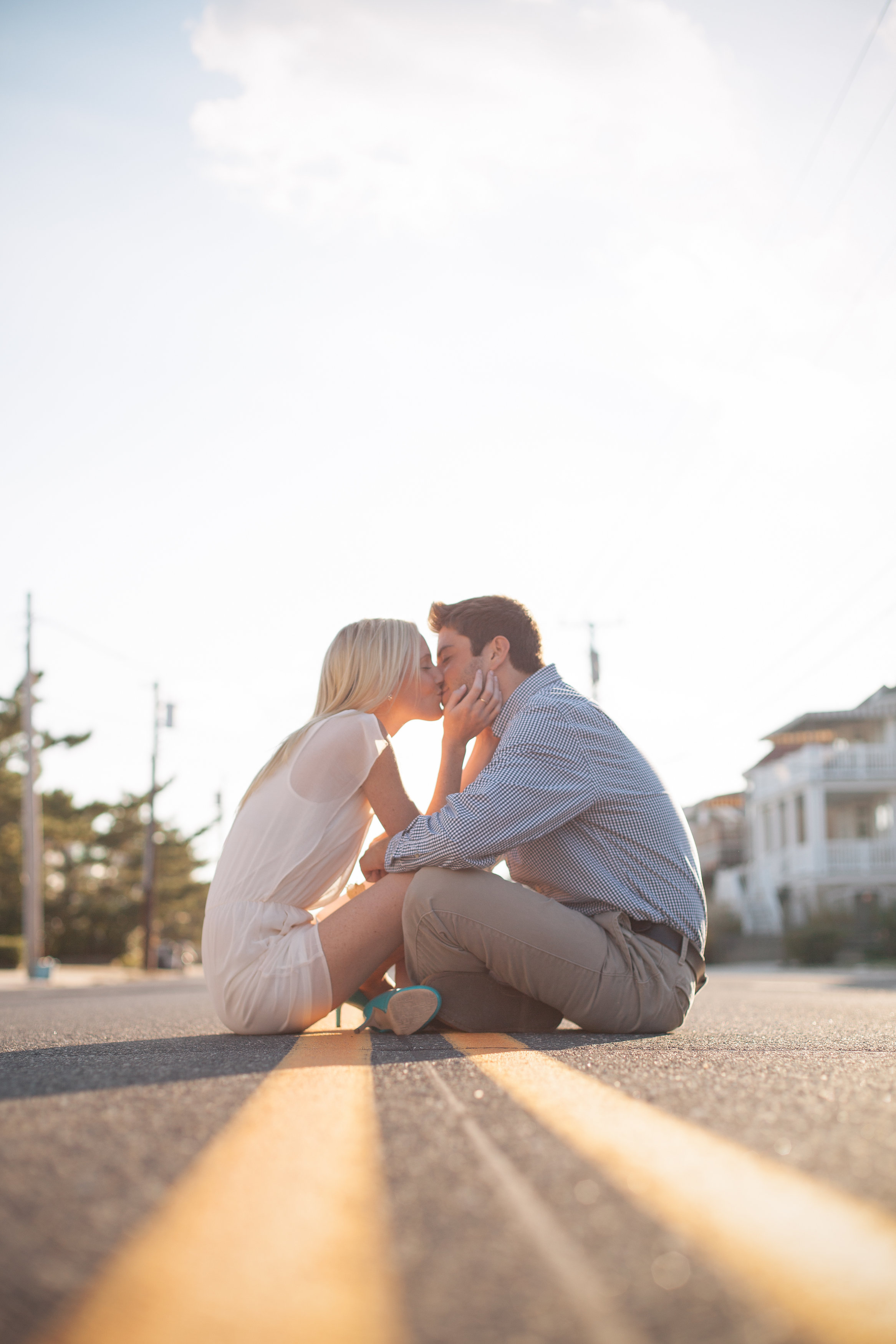 "I don't know, Kel," her dad teased, as he always does when his daughter asks to go down. "You're not exactly the most trustworthy person."
The two bantered back and forth for a while, until Kelly's dad said that she and Mitch were welcome to use the beach house.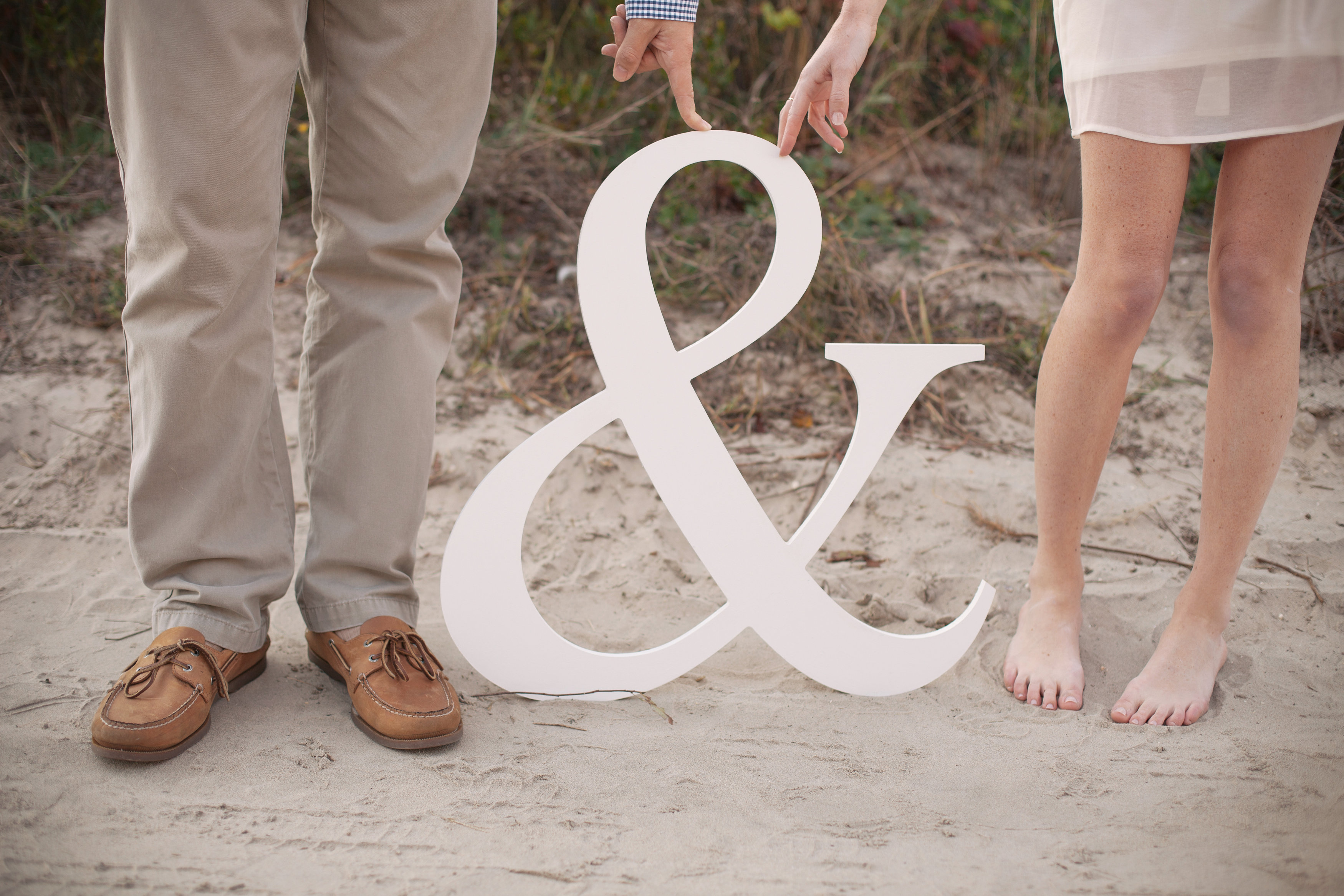 That Friday was hot and sticky at school, but Kelly was so excited that she didn't care. She assumed Mitch was excited too, because he called her on the school phone at the end of the day and asked if he could show his students a movie in her air-conditioned room. "I can't concentrate and the kids can't concentrate," he said. "My room is boiling! They've been good so I want to reward them."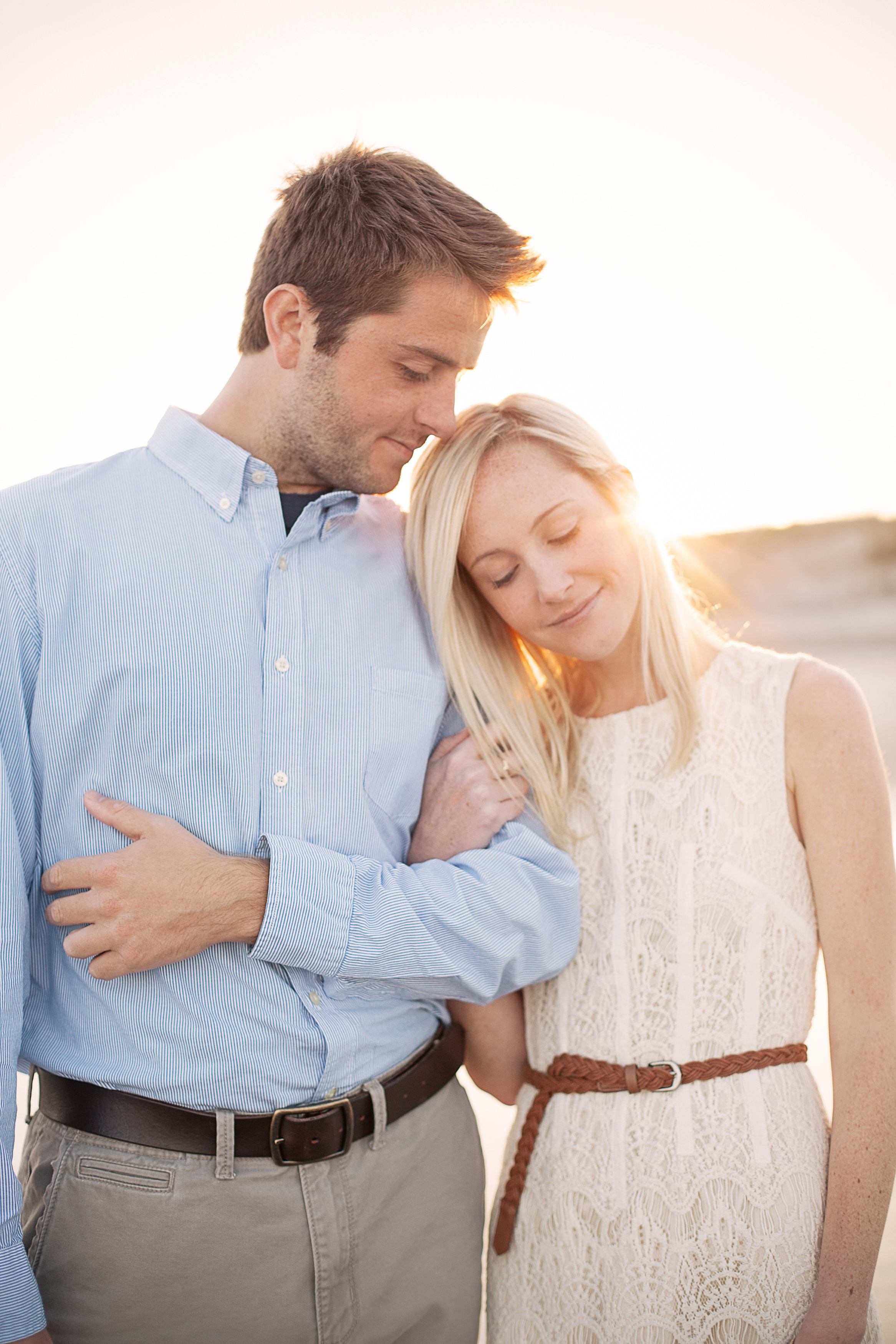 Mitch brought his little sixth graders over to her room at the beginning of seventh period, and Kelly started the movie: "Planet Earth." The kids happily sat there while Mitch told Kelly that she should look up seafood restaurants near Ocean City for Saturday night. They found a great spot: The Lobster House in Cape May, NJ.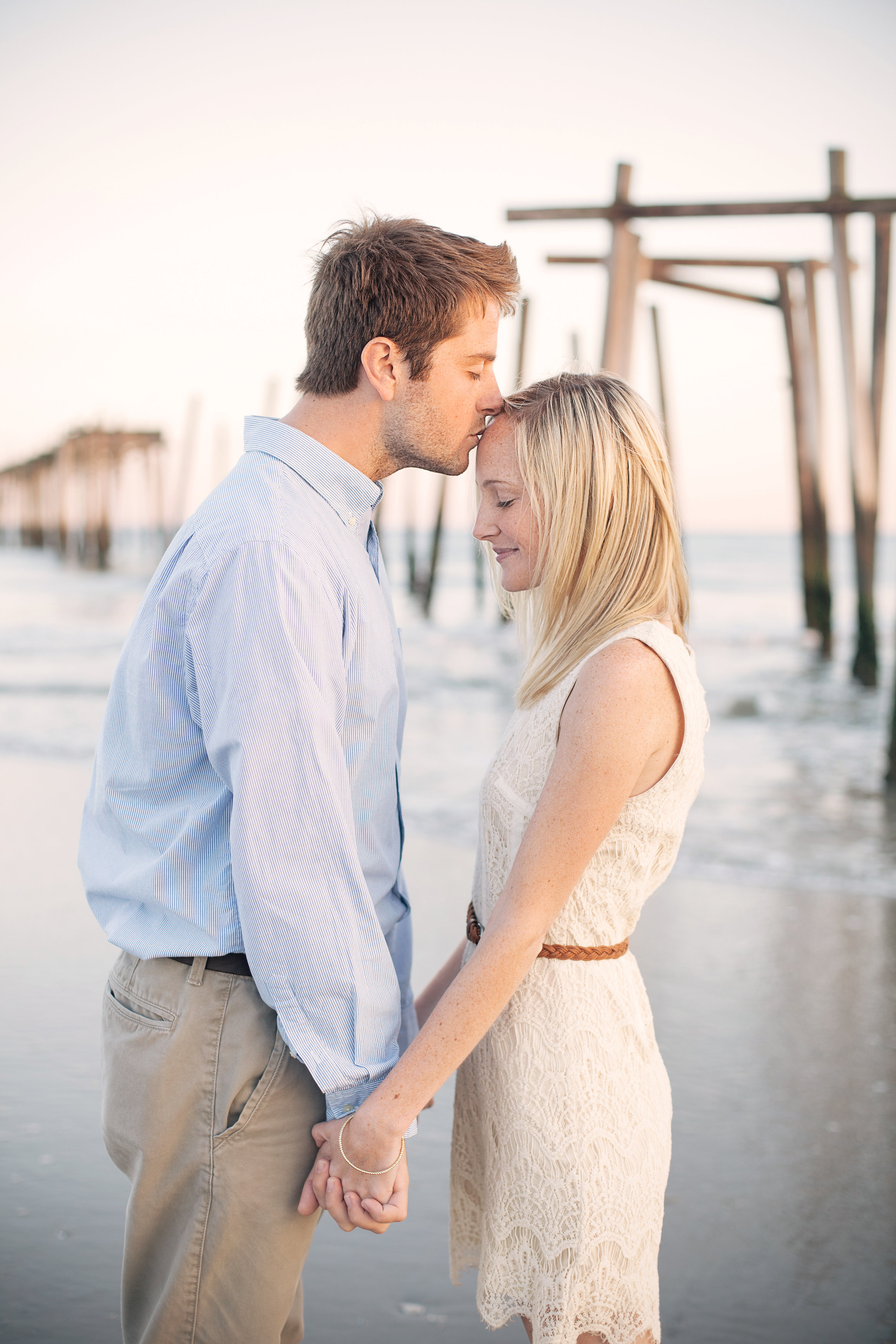 Mitch made a comment about leaving school on time so they could go down to the beach before dark.
"That would be nice," Kelly said. "I'll be sure to have all my stuff in order!"
(Kelly is notorious for being a mess at the end of the school day. She routinely makes it out to the car fifteen minutes after the last bell.)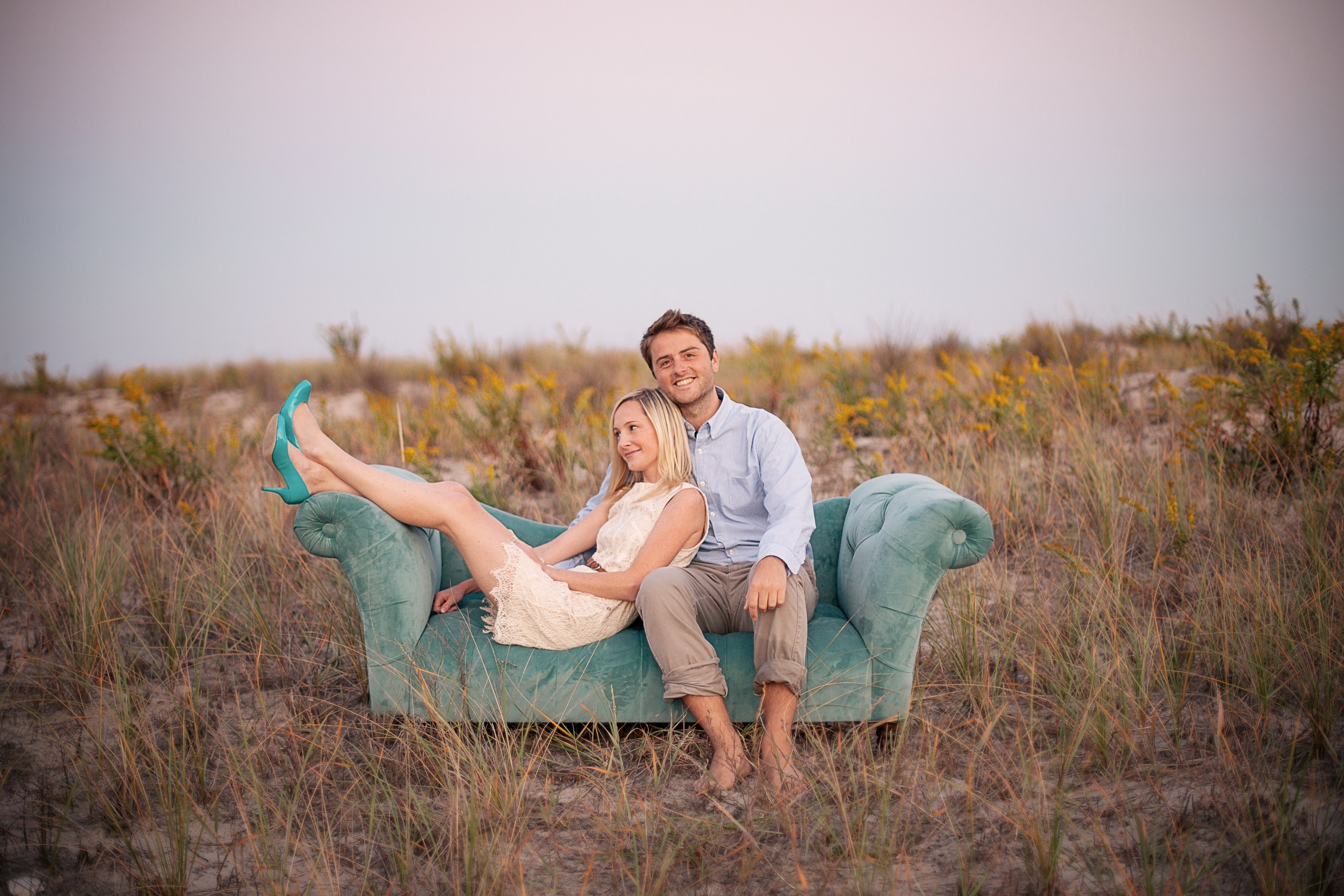 At the end of the day, Kelly and Mitch left the school (on time!) in the Orange Honda Element with Carmine, another teacher (and good friend) at the school. Carmine was going down to the Jersey Shore to see his family for the weekend, so Kelly had suggested that they drive him. They first stopped at Carmine's apartment in upper Manhattan to grab his stuff, and then the three were off.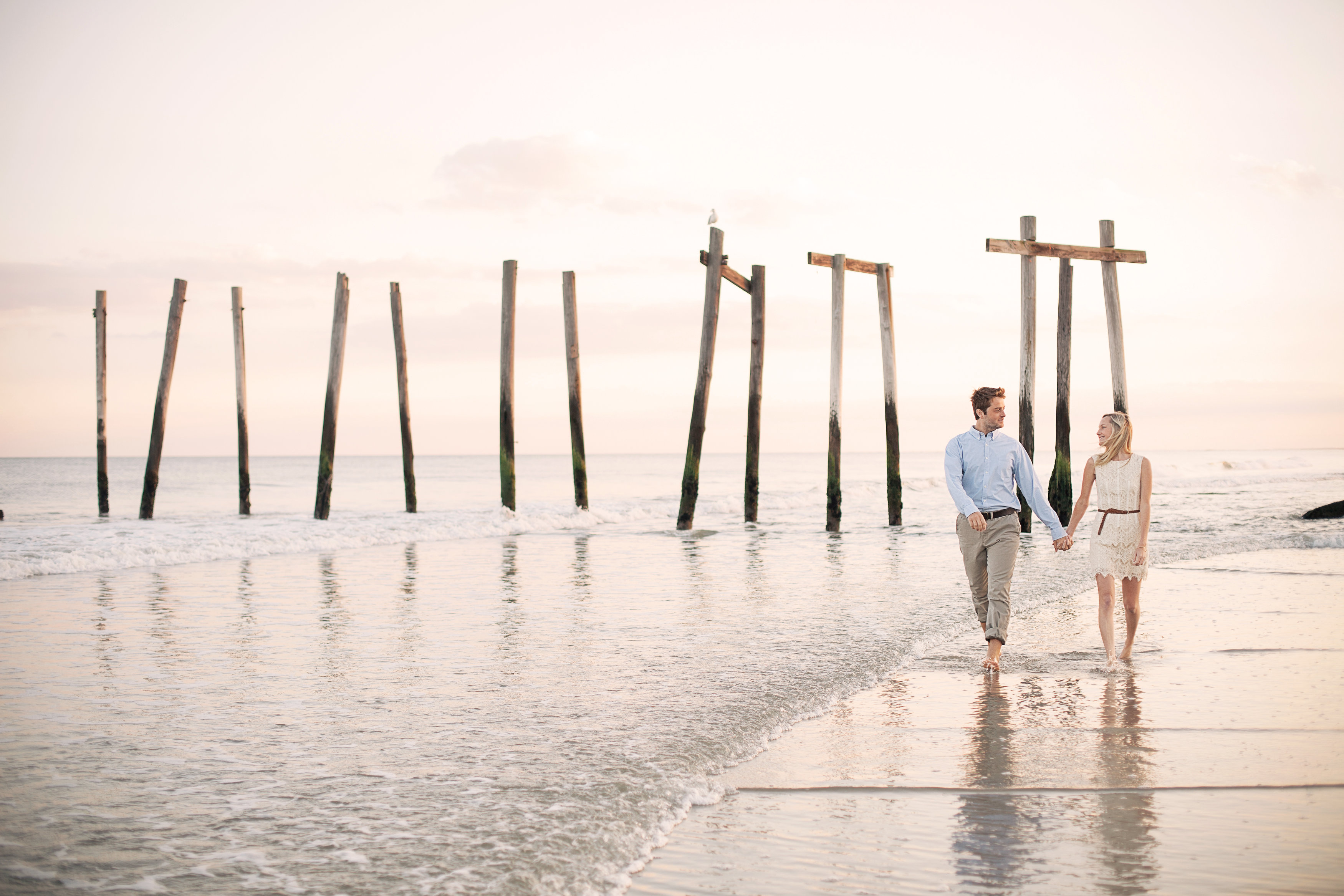 They drove over the George Washington Bridge, and—distracted and caught up in the conversation—they made a wrong turn and ended up taking the "long way." The "long way," unfortunately, included a whole lot of traffic. A few hours later, though, they made it to Ocean City. And it was still light out!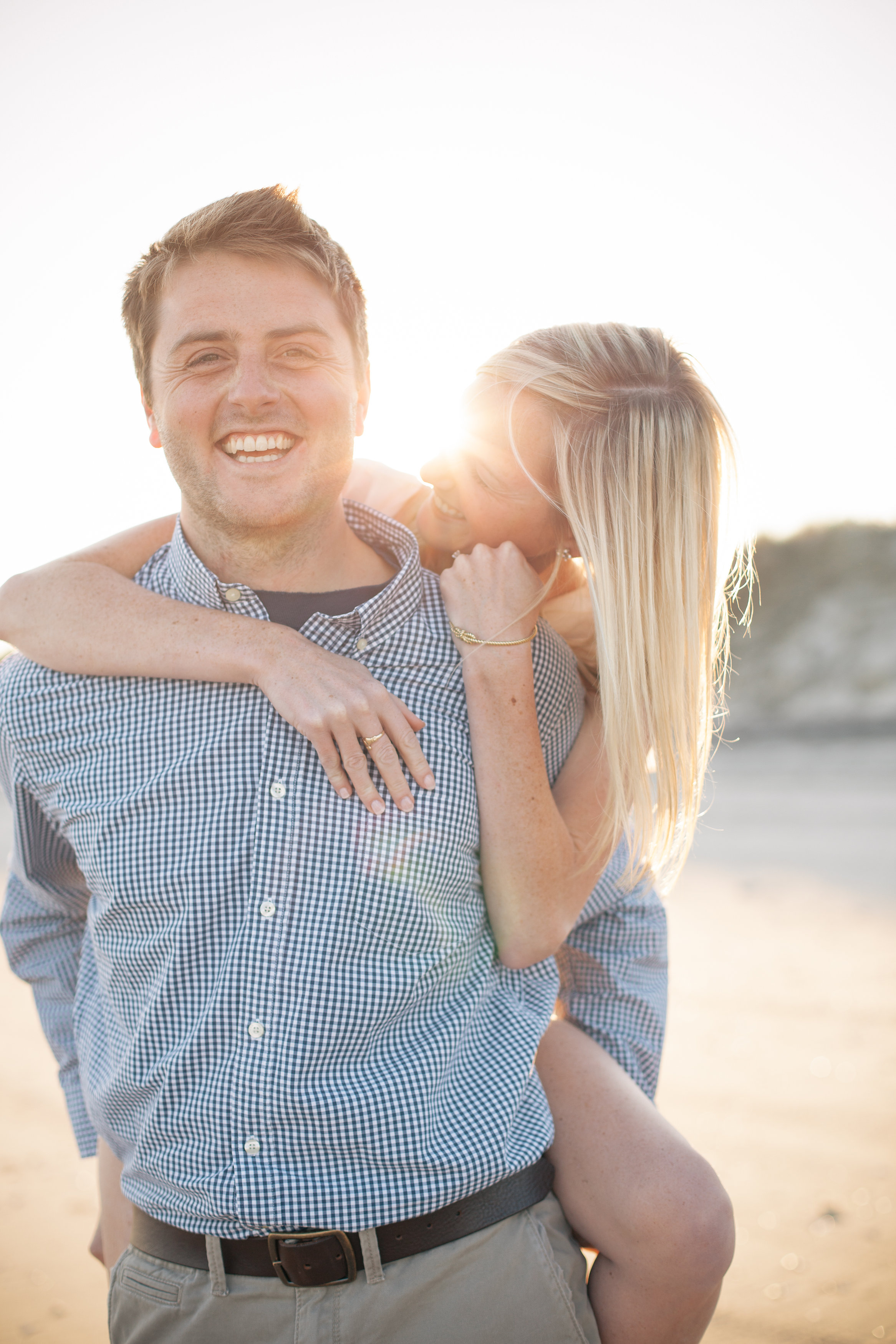 "Where should we stop for food?" Kelly asked.
"Let's just go to the house," Mitch responded.
"You're not hungry? You're always hungry! What's wrong?"
"Nothing's wrong… I'm just excited about getting down to the beach!"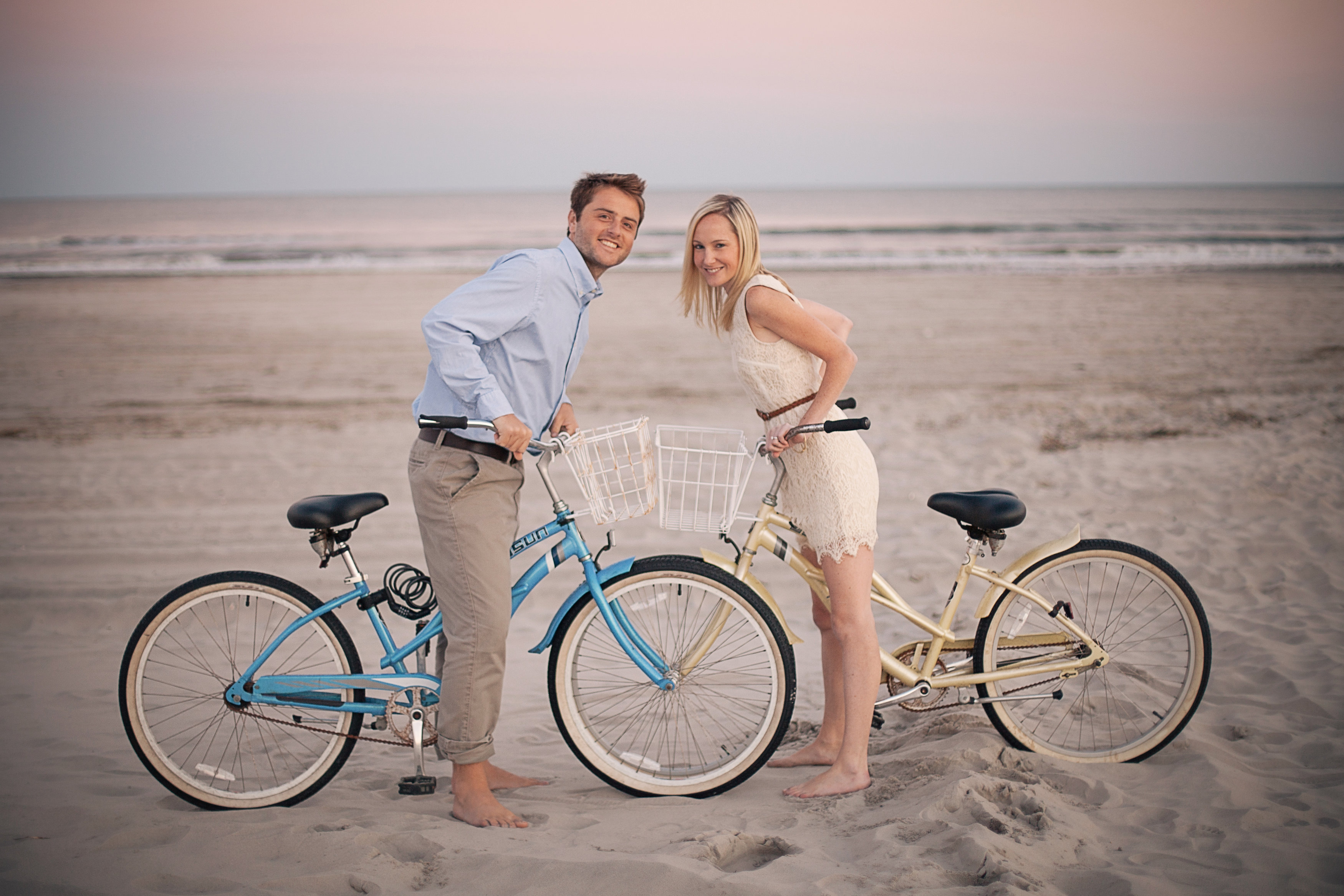 When they arrived at the house, Mitch tried his best to move things along as quickly as possible.
"Wouldn't it be nice to get down to the beach before it gets dark?" He asked Kelly, trying to remind her of the original plan. "We could see the sunset!"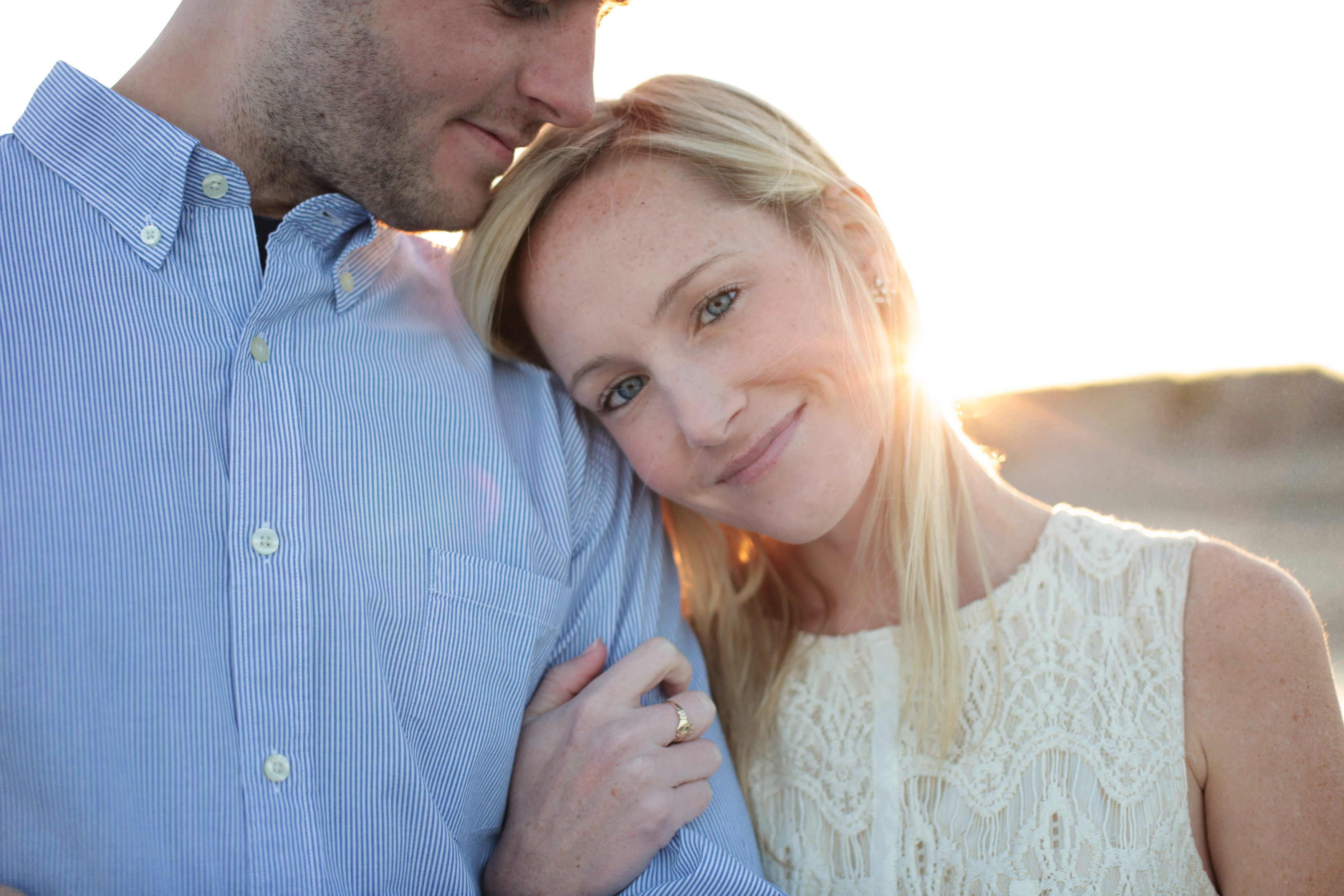 Kelly stopped dillydallying around the house and together, they walked down to the beach. They kicked off their flip-flops once they reached the sand, held hands, and walked under the pink sky. Above their heads hung the "Super Moon," the closest approach the moon makes to the earth all year. The moon was so bright that its light seemed to dance on the waves. It was breathtaking.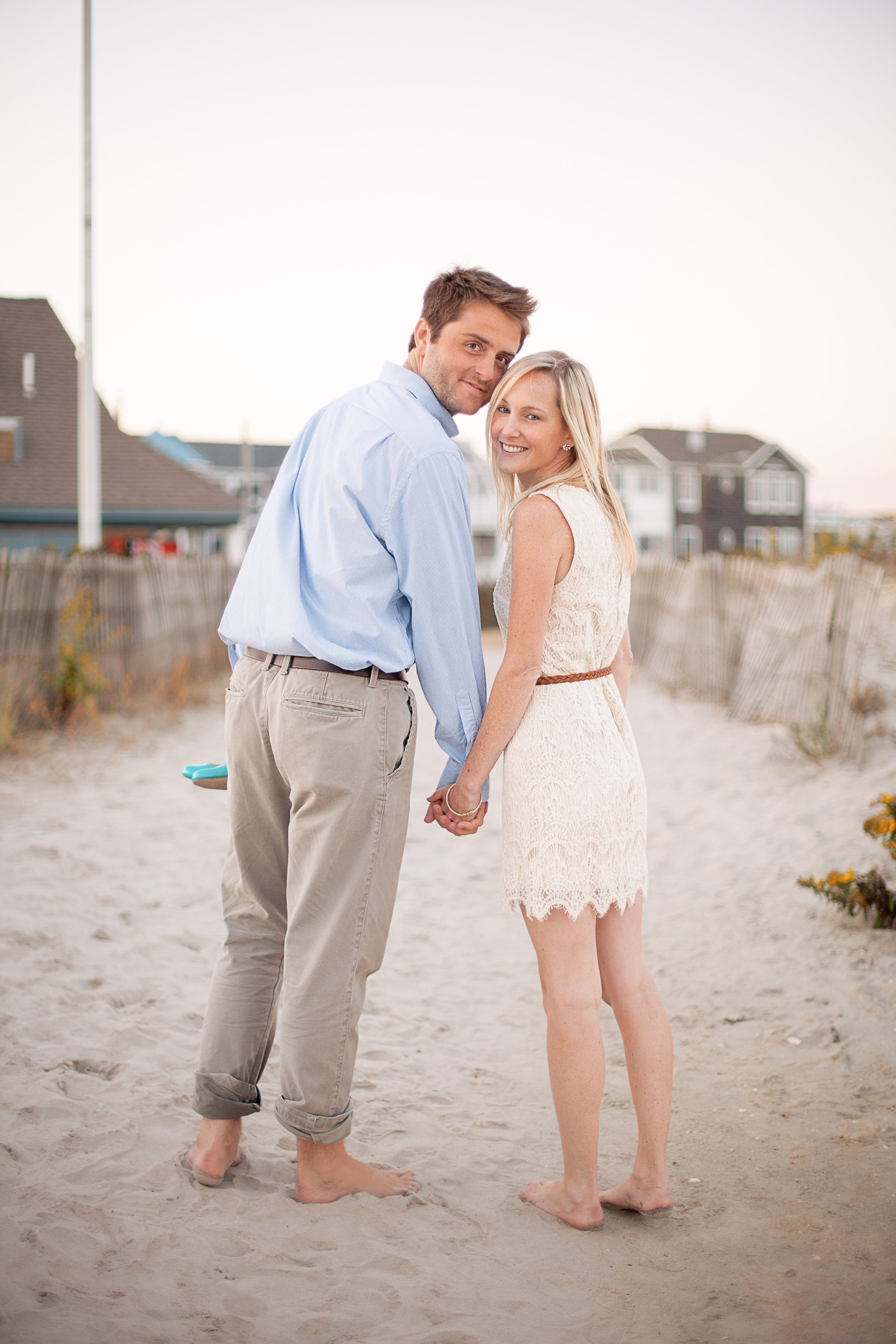 Neither of them can remember exactly what was said—everything happened so quickly! But all of a sudden, Mitch was on one knee, asking Kelly to marry him. Kelly, very gracefully, started jumping around and screaming. She nearly toppled over from the excitement and shock before she was able to say yes!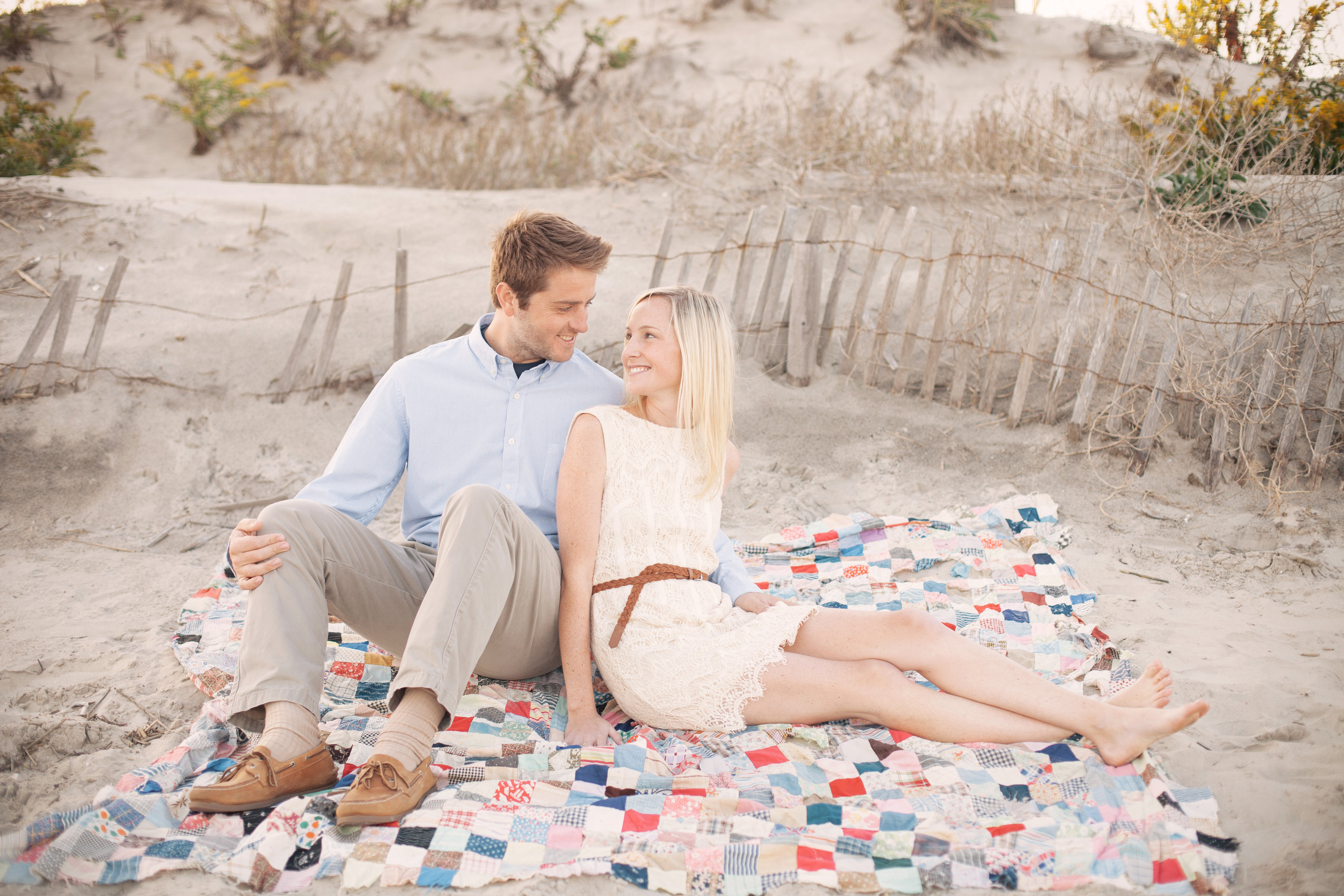 Shortly after Mitch slipped the ring on Kelly's finger, the two decided they needed a picture taken to commemorate the occasion. The beach was deserted… but in the distance, they could see a few ladies walking toward them. Kelly and Mitch made their way to the approaching women, and asked them to take their picture.
"We just got engaged!" Kelly blurted out.
"AHHHHHH! When?!" The ladies screamed.
"About two minutes ago!" Mitch said.
"AHHHHH! Eeeeee! WOOOO! Congratulations!"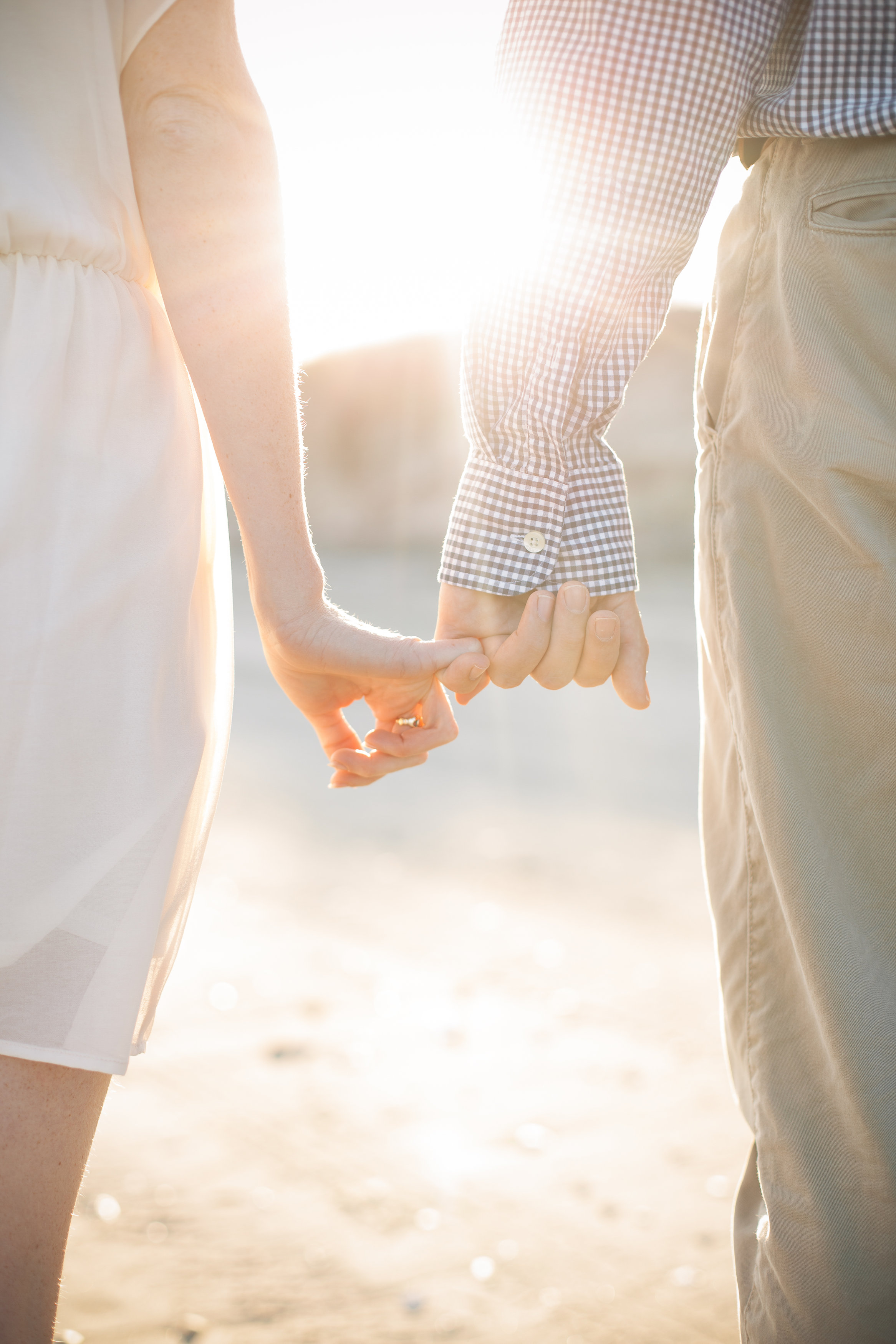 The ladies danced about and hugged the newly engaged couple. They took several pictures, asked lots of questions, hugged the couple again, and screamed a little bit more. The ladies wished them congratulations once more, and then were on their way.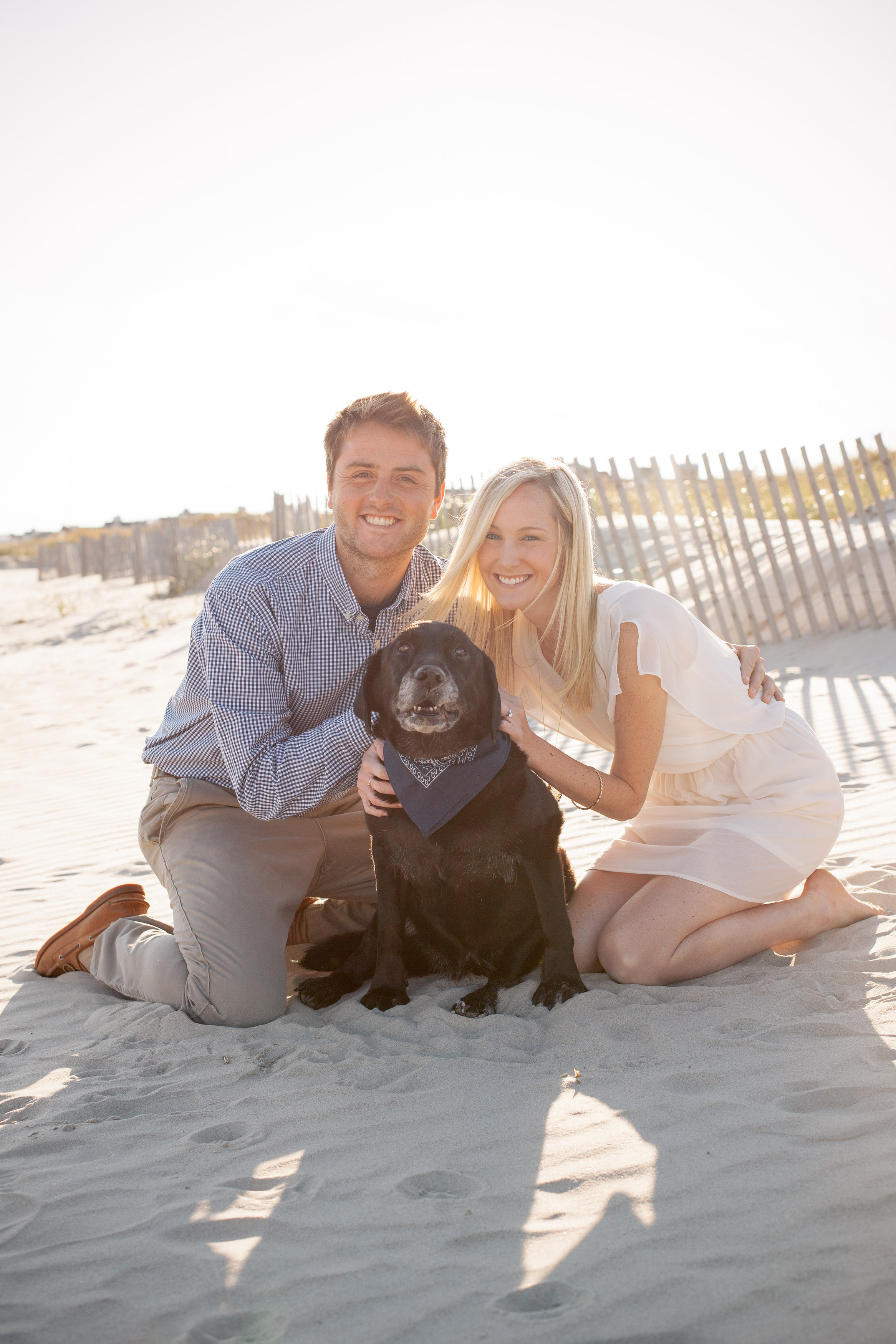 Mitch and Kelly sat in the sand together for a couple of hours, giddy with happiness. Mitch told the whole story—how he'd gone to ask her parents for permission months earlier, when he went looking for rings, how Beth and Tara were in on the whole thing, and how her father had known what was going to happen when she'd tried to "convince" him to let them go down to the shore. Mitch described how scary it was having the ring at school all day. "I kept moving it around the classroom and putting it in different hiding spots out of fear that a kid had seen!" he said. All the other bits of the story started to fall into place: why Mitch couldn't concentrate that day, why he hadn't wanted to stop for food, and why he was so insistent upon getting down to the beach before sunset. Kelly couldn't believe she hadn't put the pieces together!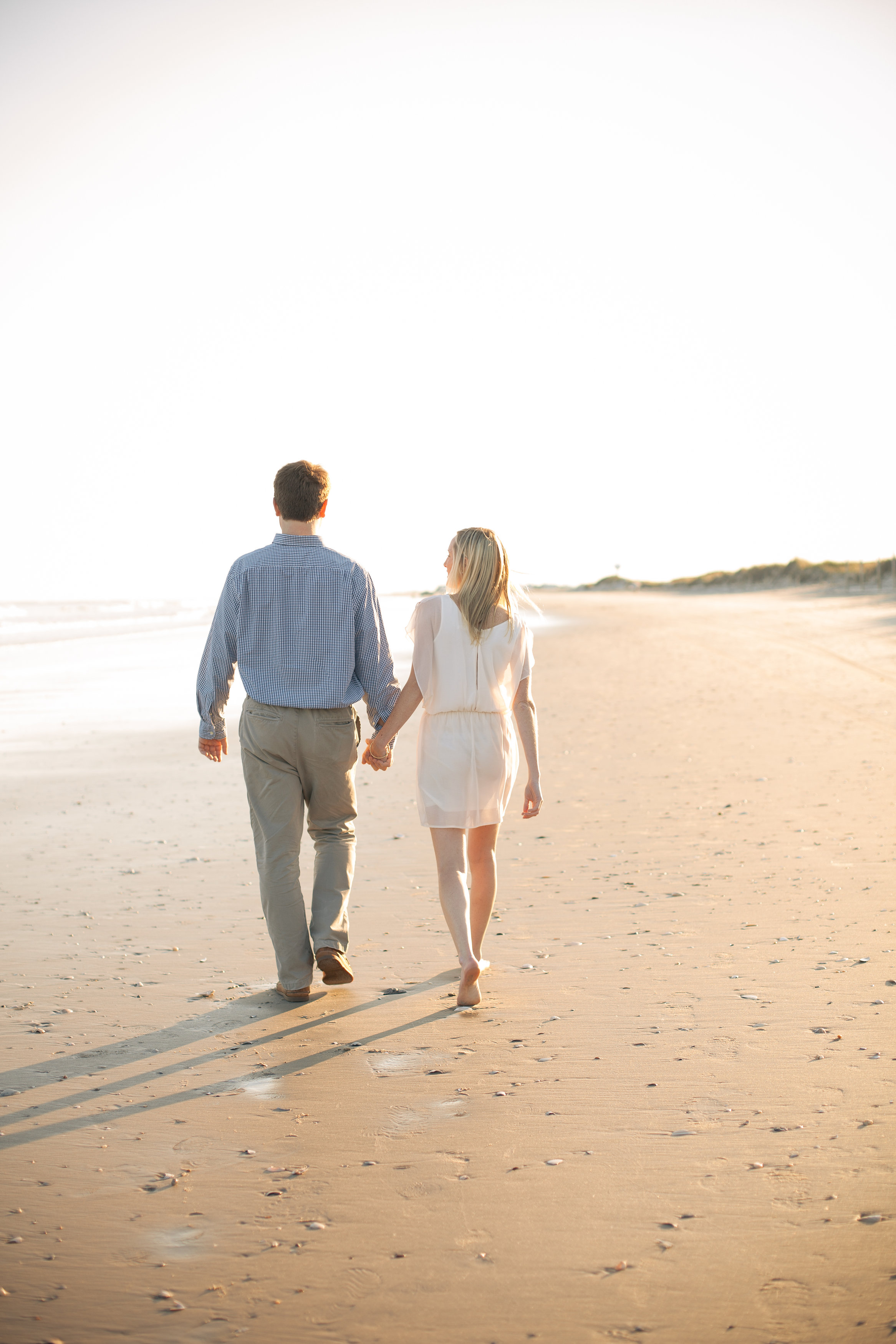 Around 10 p.m., the two finally got food: WaWa sandwiches, an Ocean City tradition! They called and FaceTimed with their family and friends, and told everyone the good news. They spent the following day on the beach and went out for a celebratory dinner at The Lobster House in Cape May.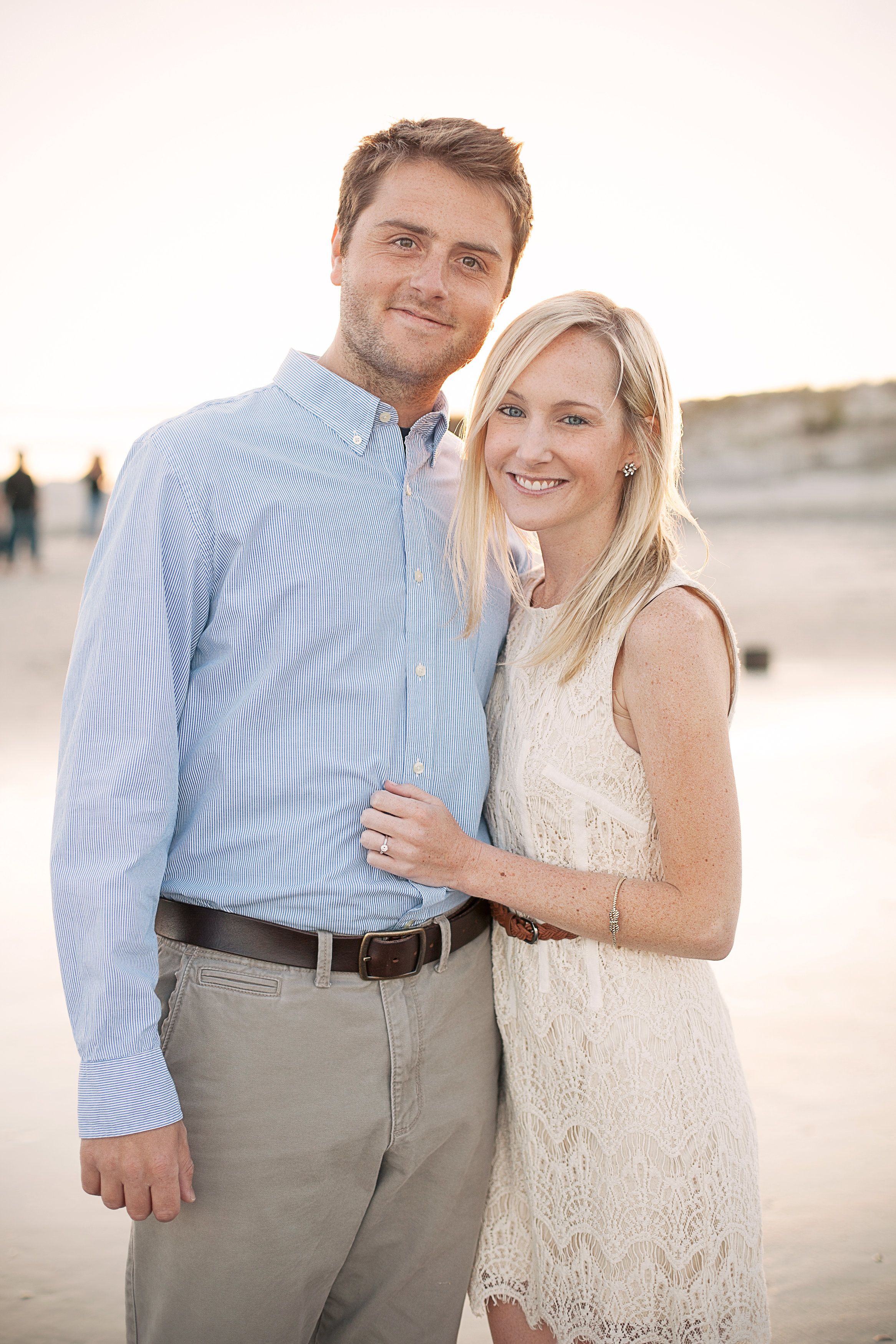 Everything was perfect!