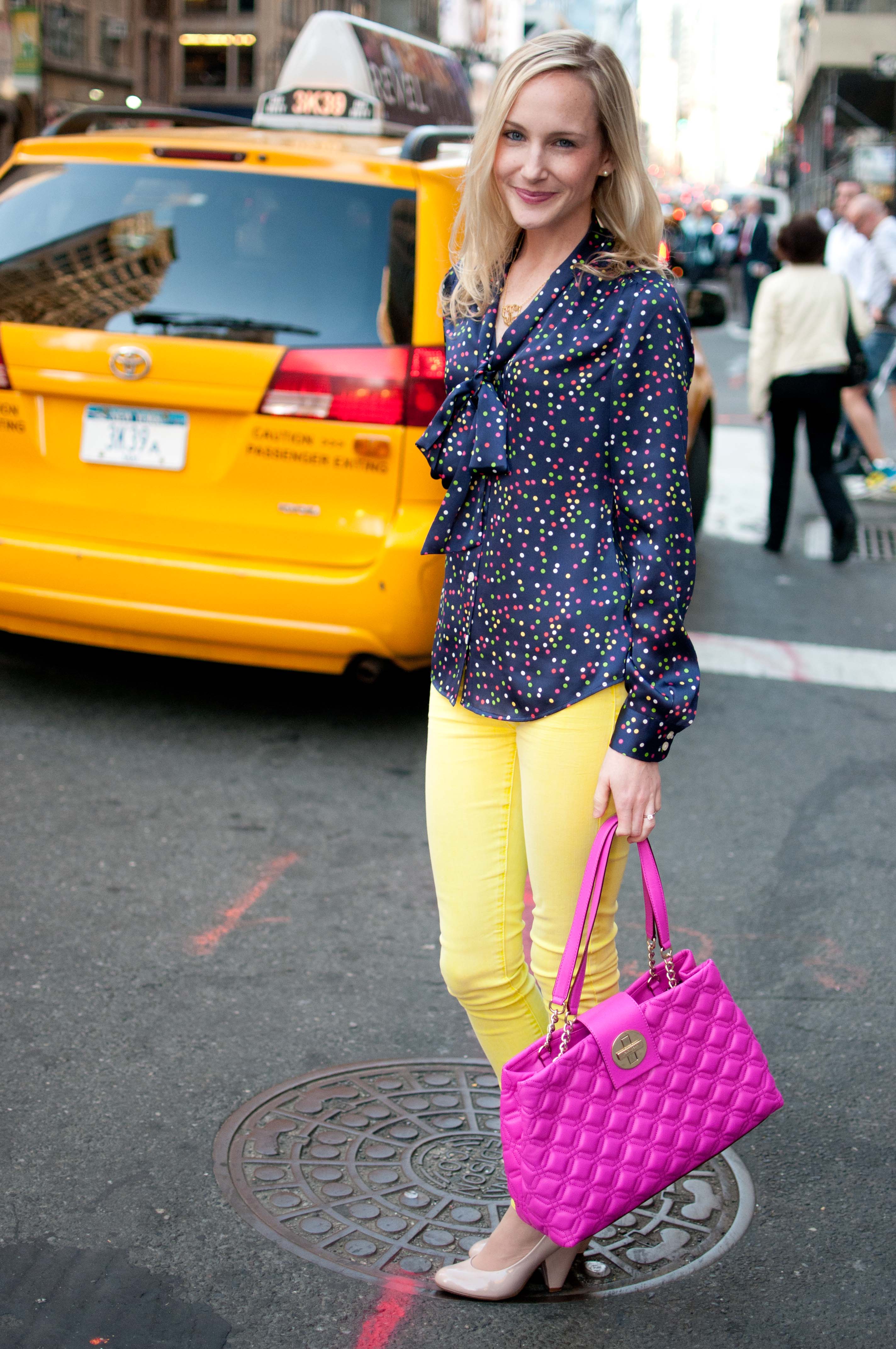 When school let out yesterday, I raced out of the building and hopped on the 5 train to go downtown for my second dress fitting. :)
Back in the fall, I went to Gabriella New York Bridal Salon, a small dress boutique across from the Apple Store in the Meatpacking District, with my mom and two aunts. There, we found the dress of my dreams. I can't even explain how much fun we had (my aunts are hilarious), and how perfect the experience was. Gabriella is nothing short of gorgeous.
Shirt: C.Wonder (Take 50 percent off with code "SALE50"!) / Jeans: c/o BlankNYC, also available here… save 20 percent if you're making your first purchase with Revolve! / Bag: Kate Spade, similar here, here, here and here (Get 15 percent off purchases made through the KSNY website when you sign up for the newsletter!) / Necklace: C.Wonder, other styles here, here and here / Pumps: Target (Almost identical, just cuter because of the strap ;)) / Watch: Kate Spade (Also available in a dressier bracelet watch version here. Once again, get 15 percent off when you sign up for the newsletter!) / Earrings:J.Crew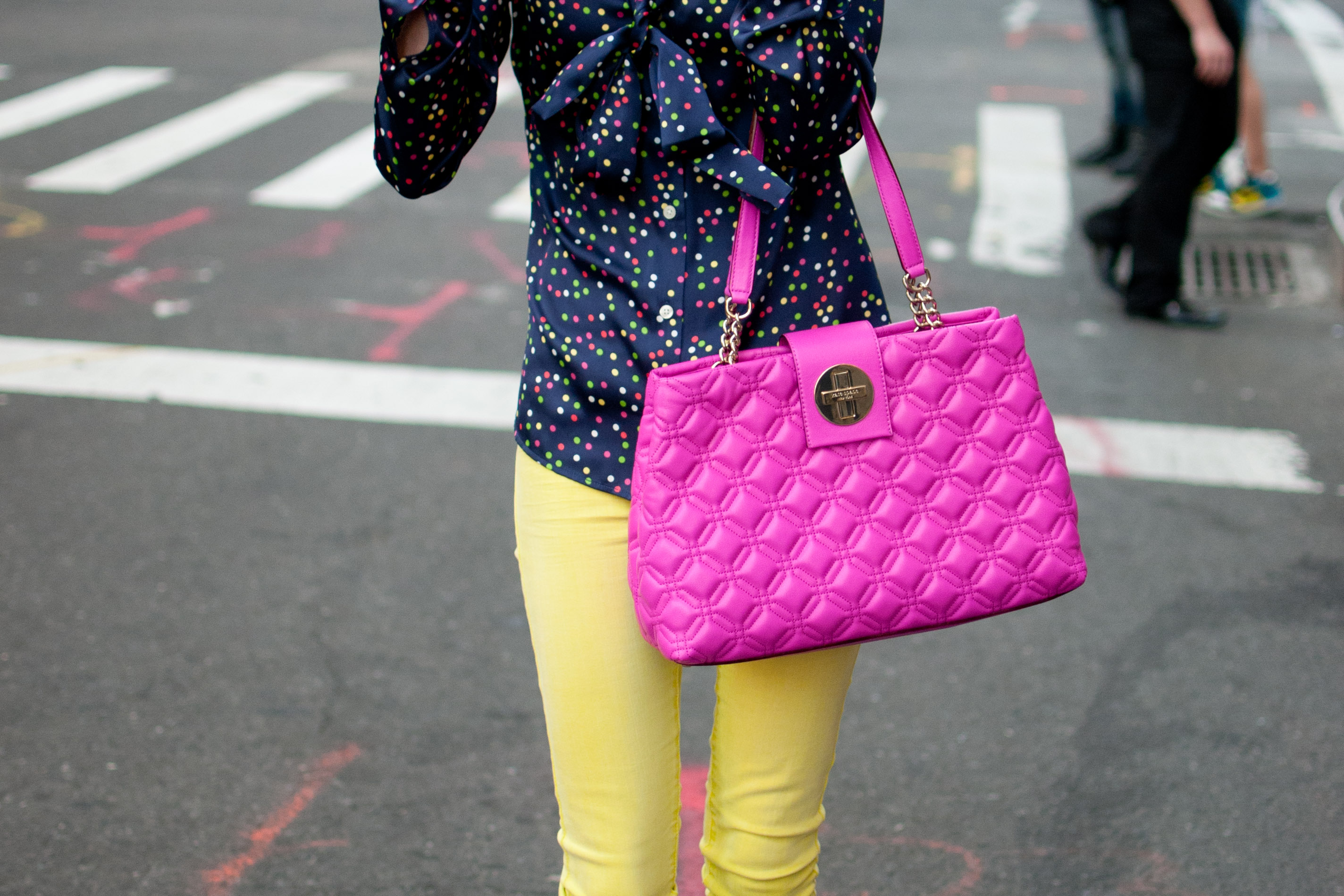 From the outside, it kind of looks like an abandoned building. But once you step out of the shaft elevator, you enter into some kind of magical world of wedding dresses. The wood floors gleam, the dresses sparkle, and the windows overlook the bustling streets of Manhattan. Before I walked into Gabriella, I'd never really thought about the "perfect" place to find one's wedding dress. I kind of had always assumed I'd find mine in some warehouse or maybe even online for a slammin' good deal. But after stepping into Gabriella? Man. I fell in love. It was the perfect place. And the second dress that I tried on was the dress I fell for.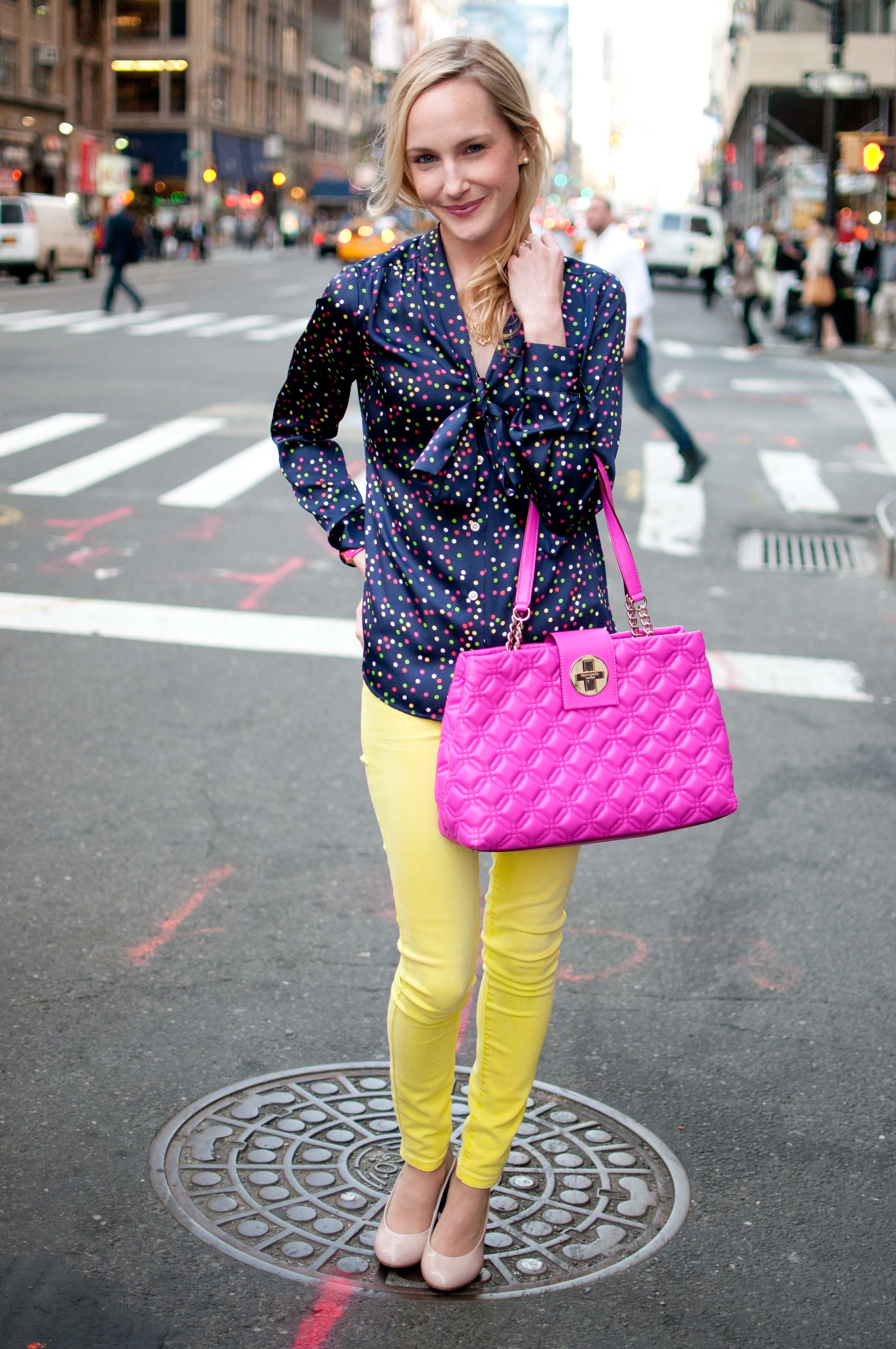 In the end, I didn't buy my dress there because I really wanted to buy it during a trunk sale. (When a designer's dresses are featured at a store for a short period of time at a discounted price.) Gabriella does have trunk sales, but I found another store–Bridal Reflections–that was having one sooner. I was nervous about waiting and not getting the dress in time, I suppose.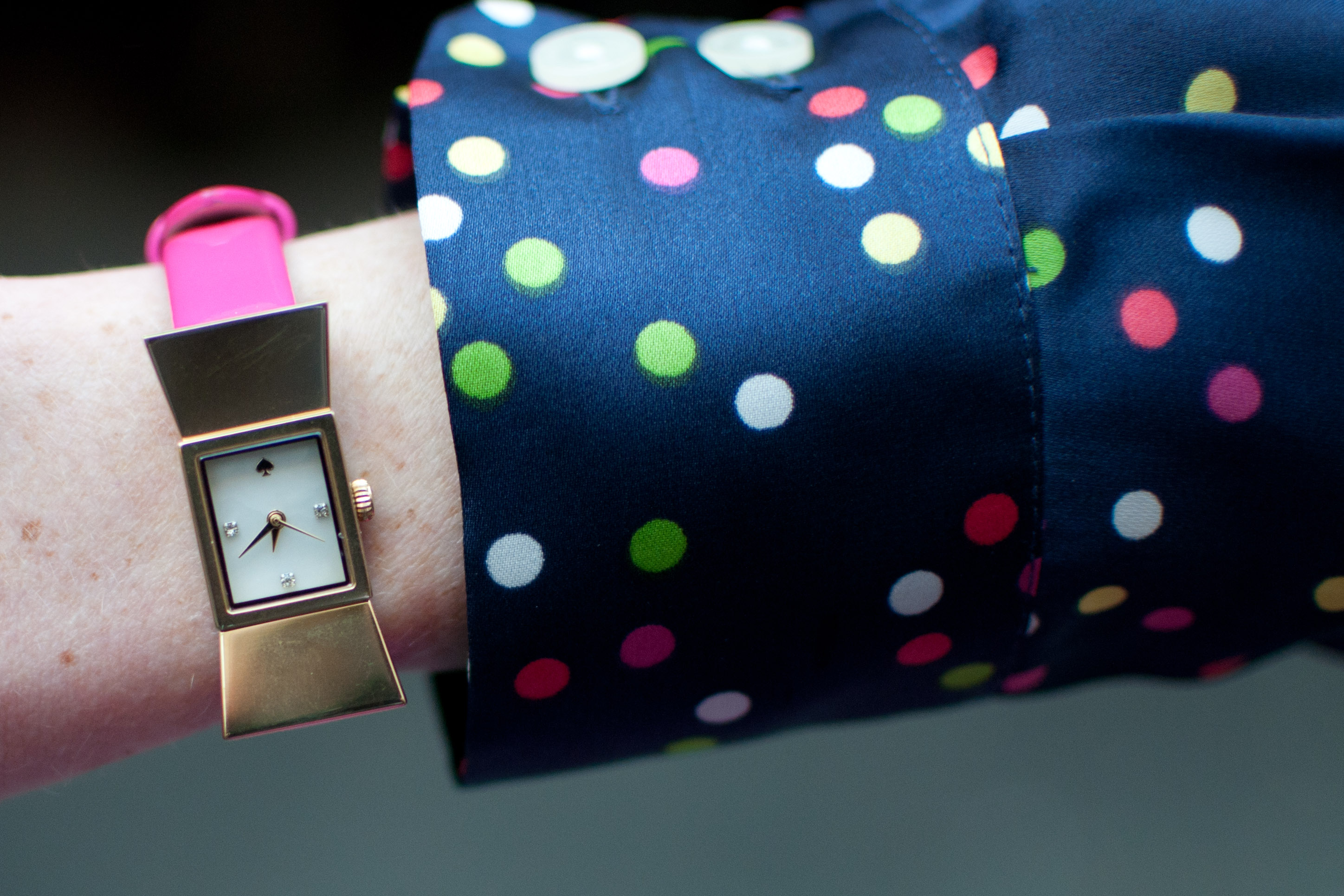 But my story ends happily, as I ended up with the dress of my dreams, and Bridal Reflections is fabulous. I've been to the store's Fifth Avenue location now three times–once to find the dress, and twice for fittings–and I couldn't even begin to explain how wonderful the store's staff is. Like, a-maz-ing. I love going there. The girls who have been "assigned" to me are so cute, and really care. I feel like that's rare. And special. If you're in the market for a white dress, I definitely recommend going there. :) One more dress fitting to go. Crazy!
Shirt: C.Wonder (Take 50 percent off with code "SALE50"!) / Jeans: c/o BlankNYC, also available here… save 20 percent if you're making your first purchase with Revolve! / Bag: Kate Spade, similar here, here, here and here (Get 15 percent off purchases made through the KSNY website when you sign up for the newsletter!) / Necklace: C.Wonder, other styles here, here and here / Pumps: Target (Almost identical, just cuter because of the strap ;)) / Watch: Kate Spade (Also available in a dressier bracelet watch version here. Once again, get 15 percent off when you sign up for the newsletter!) / Earrings:J.Crew