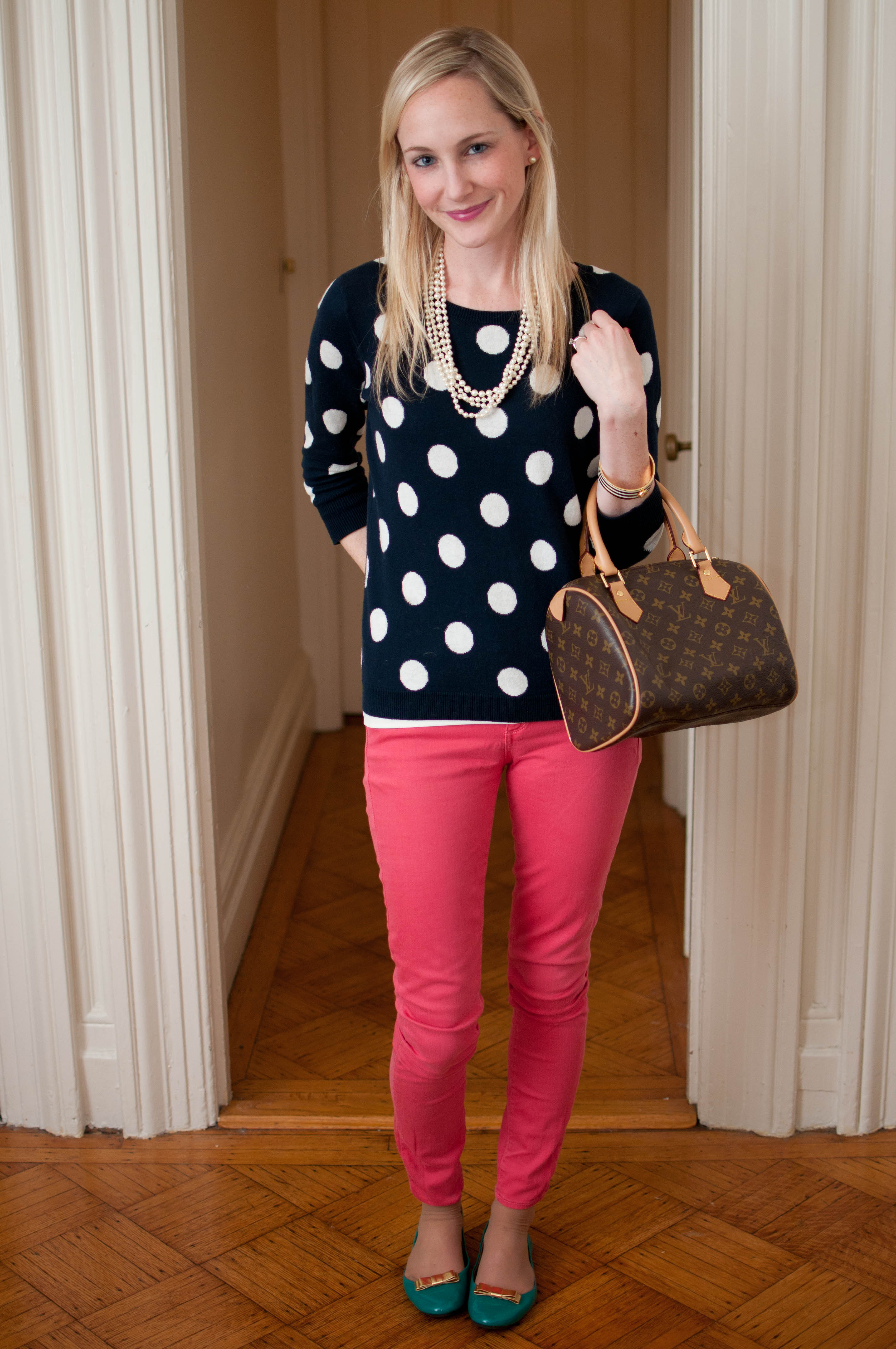 I'm so, so excited about this weekend. Mitch and I are headed down to the Jersey shore to get some wedding stuff accomplished, but also to just get away and relax. Our one year anniversary–for getting engaged… never know how to phrase that–is on Saturday, so I think some celebrating is in order. I'm really looking forward to bringing out beach chairs to where Mitch proposed, digging our toes into the sand, watching the sky turn different shades of purple, pink and orange. Life is good at the beach.
Sweater: Old Navy, similar here (On sale! And get an extra 25 percent off with code "HELLOMAY") / Jeans: Paige Premium Denim, similar here / Necklace: J.Crew / Watch: MICHAEL Michael Kors / Bracelets: c/o Henri Bendel; Joe Fresh (pink leather), similar here, here and here; C.Wonder / Flats: Steve Madden / Earrings: J.Crew / Lipstick: Clinique (Pudgy Peony)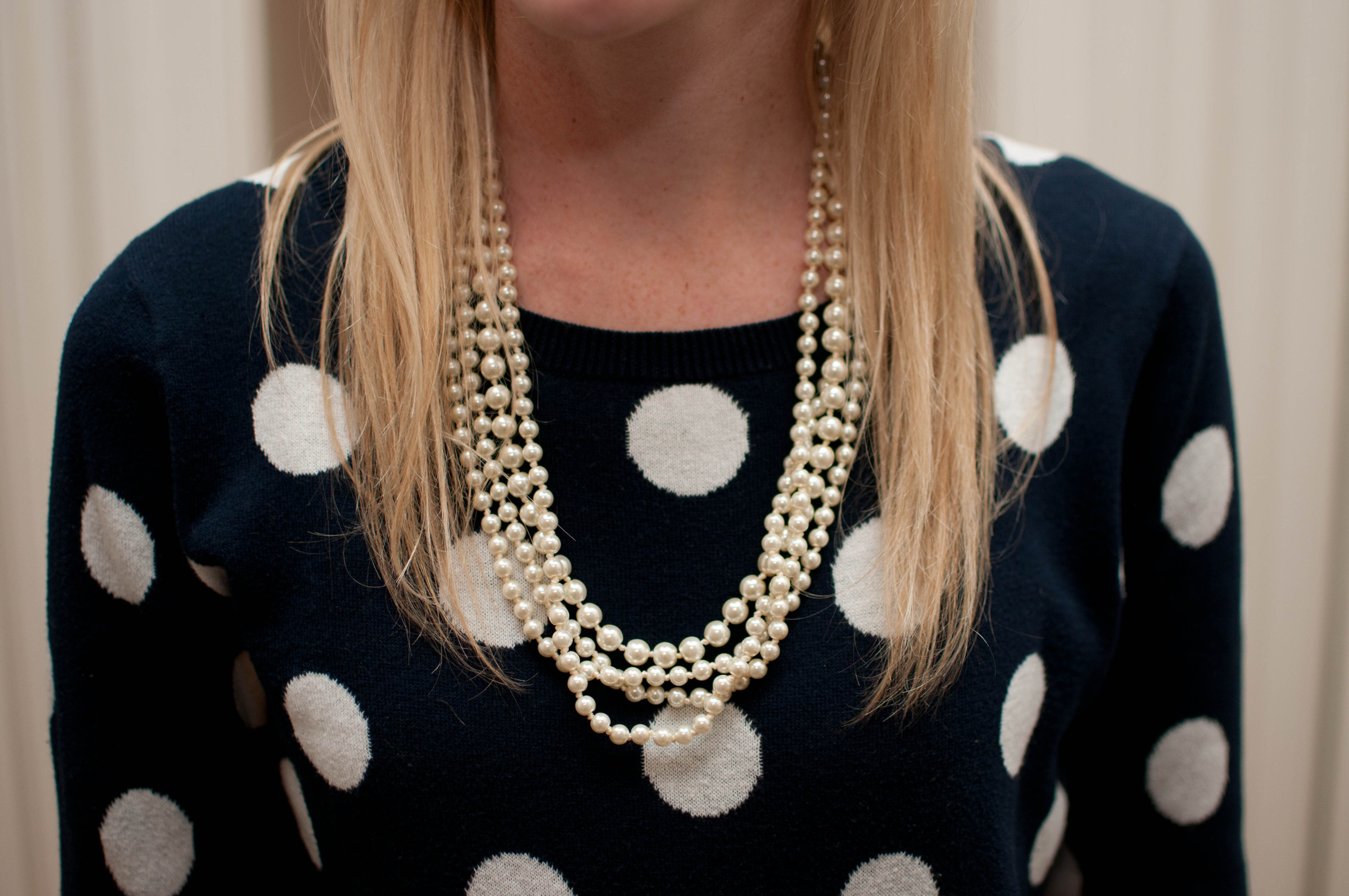 Today I realized that we only have two months left in the school year. Two months! That's nothing. I love the end of the year, because we can push our state exam prep books aside and work on creative projects in which the students are invested. My kiddos have really matured over this year, so I know they'll be able to handle it. They've become more serious about their academics, and they're turning into wonderful young men and women. I'm truly proud of them. I can't wait to watch them walk across the stage at graduation.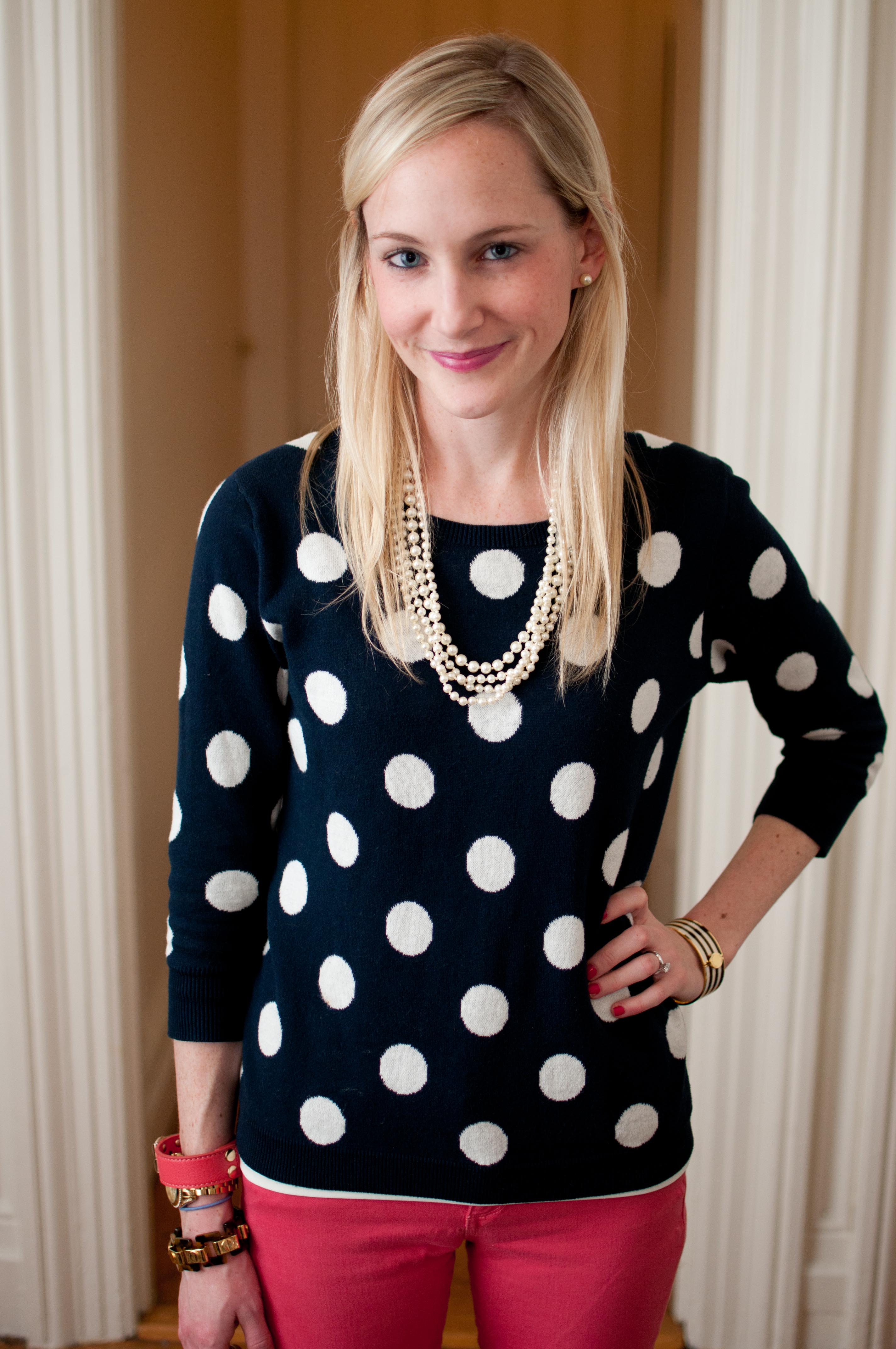 If you read yesterday's post, you know that I was supposed to go see condos in Brooklyn yesterday. Well, it fell through. (Side note: Instead, we went to the East Village Cheese Shop, one of my favorite city locations. Cheapest and best cheese store ever, as silly as that sounds!) It was clear from the photos that the places were tiny, and Mitch and I really don't want to live like that. We once essentially shared a studio, and it was tough. There's just nowhere to store your stuff! I would have to keep three seasons' worth of clothing at my parents' house, and then go home to grab one when the weather would change. So we're not ruling Brooklyn out in terms of buying, but we're going to do a bit more research and try to look at places that we could actually see ourselves being comfortable in. Otherwise, we'll just rent. Which is fine. As long as we don't get kicked out at some point during the lease. ;) (But what are the chances of that happening again?!)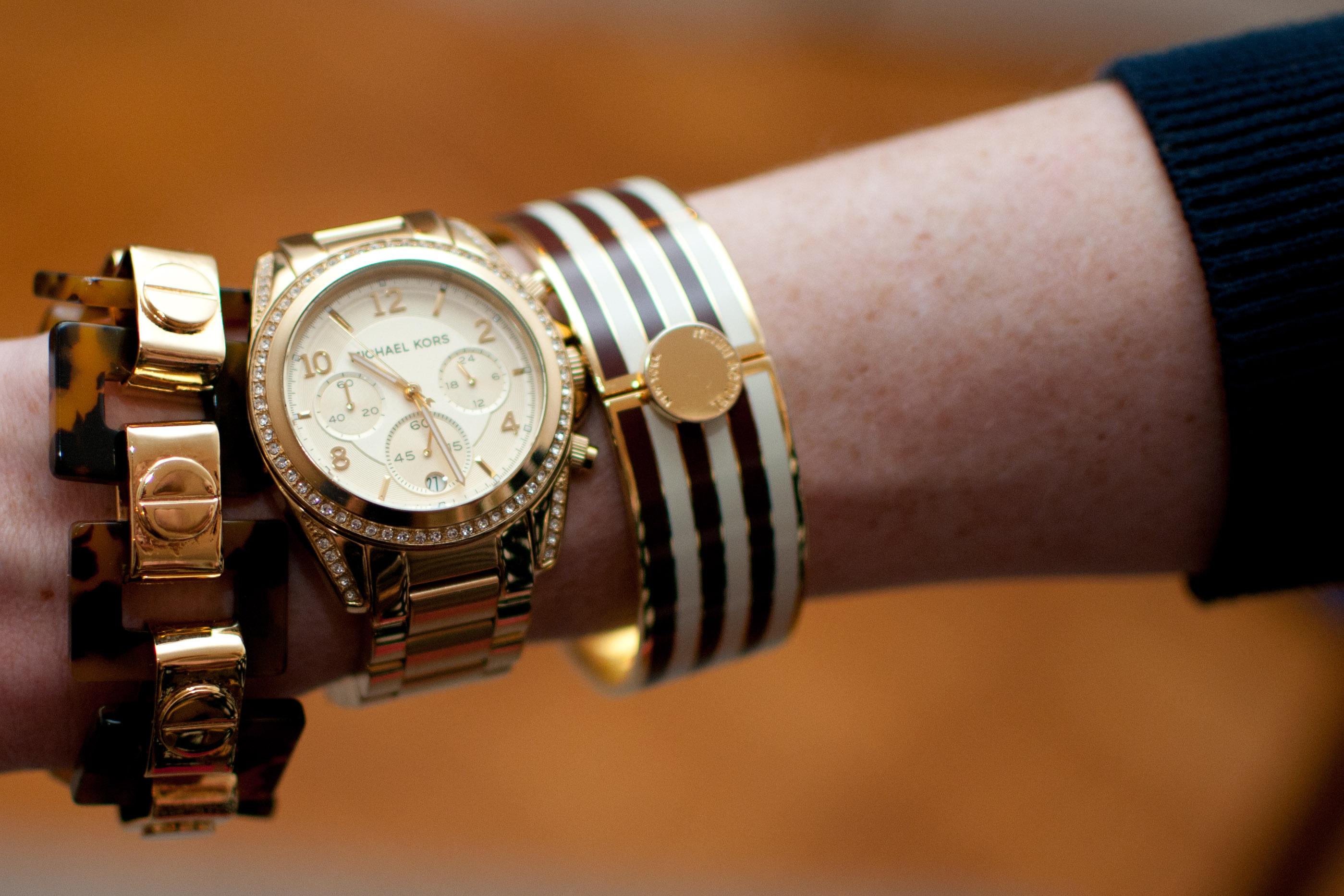 This afternoon I'm headed to 5th Avenue to have my second dress fitting. So excited. Not only because of the fitting, but because my mom is coming into the city. I love it when she comes in, as I adore her, and it gives me a lot of joy to see how happy she is when she's in Manhattan. I guess I understand why I'm so in love with this crazy city. Runs in the family. My mom lived in Manhattan when she was my age, and only left when she married my dad. (He was in the Air Force and stationed in upstate New York and California.) Some day, I think it would be great if my parents moved into the city again. But for now, it's just fabulous that my father works downtown, and my mom can easily hop on a train and be in Manhattan within an hour. Not bad. ;)
Sweater: Old Navy, similar here (On sale! And get an extra 25 percent off with code "HELLOMAY") / Jeans: Paige Premium Denim, similar here / Necklace: J.Crew / Watch: MICHAEL Michael Kors / Bracelets: c/o Henri Bendel; Joe Fresh (pink leather), similar here, here and here; C.Wonder / Flats: Steve Madden / Earrings: J.Crew / Lipstick: Clinique (Pudgy Peony)