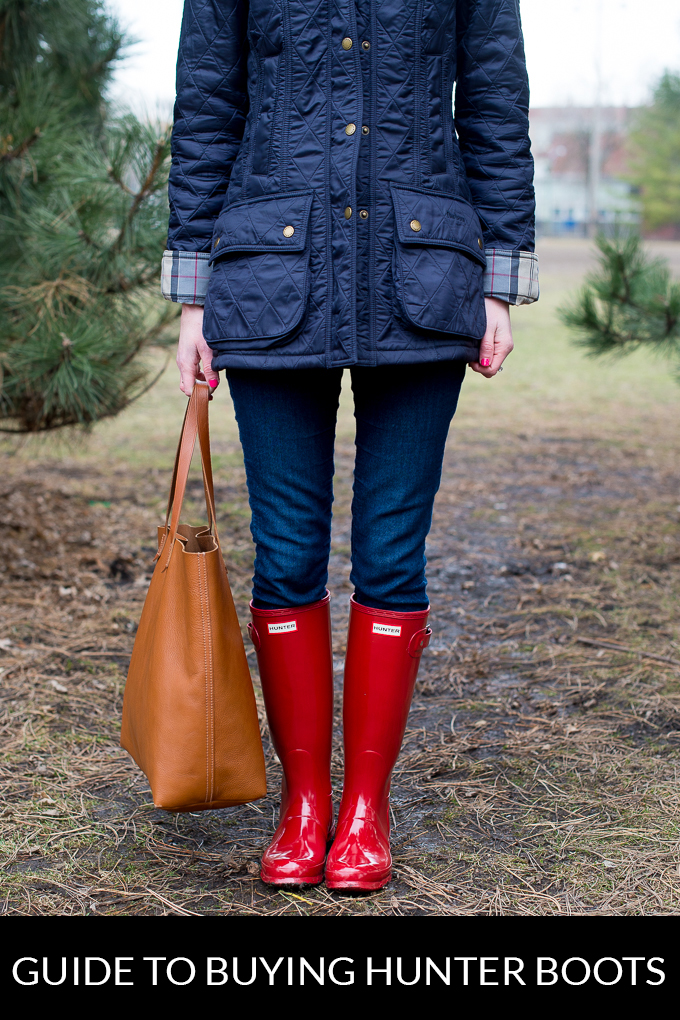 Hunter Boots (See other styles here) / Barbour Jacket (Old, similar here, here and here) / Madewell Tote (Free monogramming for a limited time!) / Hudson Jeans / Daniel Wellington Watch (c/o) / J.Crew Chambray Shirt and Pearl Earrings / Kate Spade Sunglasses (Old, but love this similar pair from Tory Burch!)
I love getting e-mails from readers. I may not be the best at responding in a timely fashion–seriously, hit me up again if it's been a month, haha–but I love it. Connecting with people is the number one reason I love blogging, after all.
Anyway, I get a lot of e-mails about Hunter boots, whether in regard to size, style, fit or finish. And as we're in the middle of "April Showers," I figured that it's the perfect time to post about the topic. So, without further ado, below are my tips for buying Hunters!
1. If in between sizes, go a half size down. I typically wear a size 7.5 in shoes, but I wear a (U.S.) 7 in Hunter boots–and have the right amount of room in them, even with the Welly Socks. If I wore a 7, however, I'd probably stick with the 7. (Hunter boots only come in whole sizes, by the way.)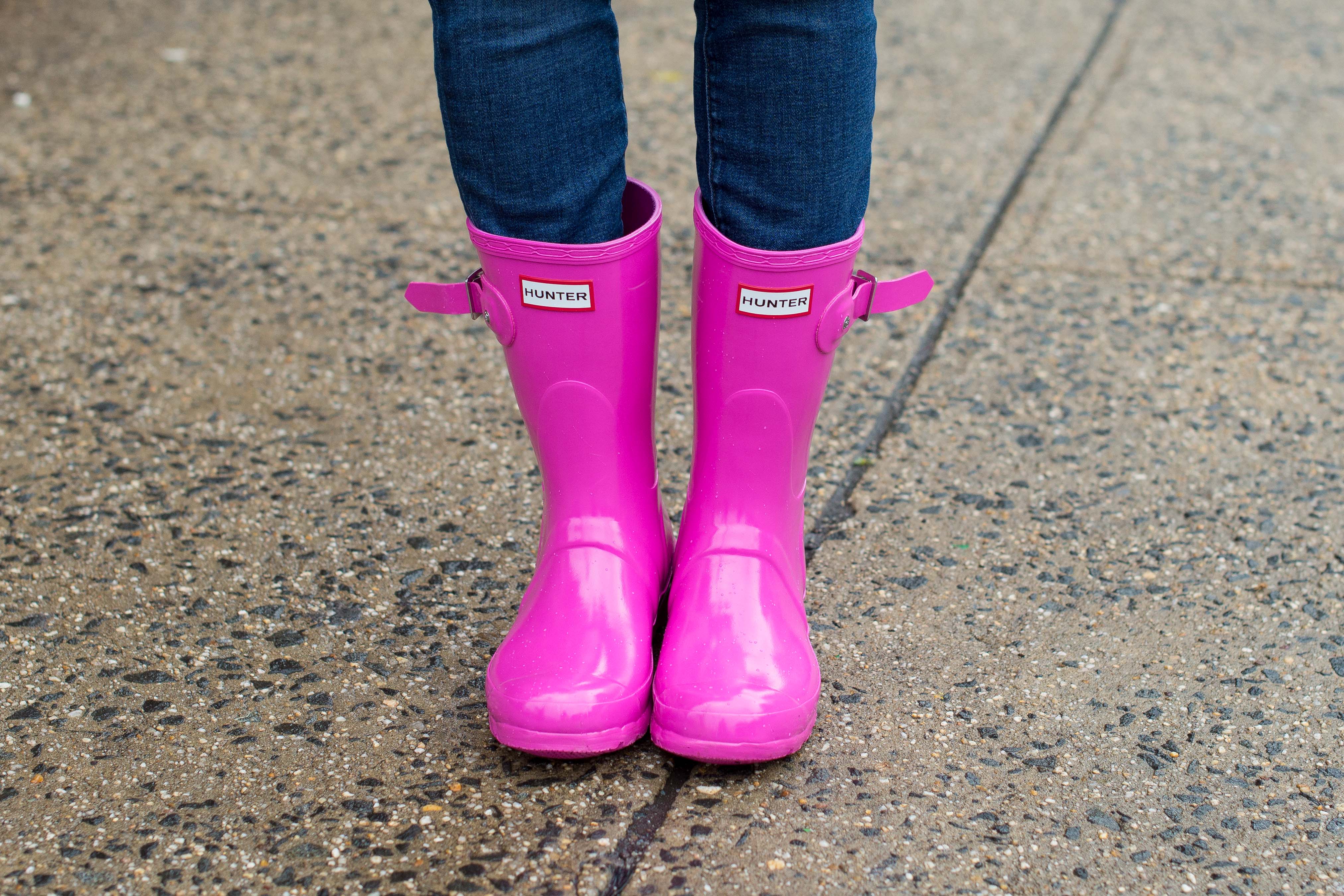 2. Decide whether you like the "Tall" or "Short" boots. I'm 5'5, for reference, and am wearing the Original/gloss boots in "Tall" and "Short" in the below photos. (Note: the pink boots are no longer available. However, they're still available in kids. Scroll down to read sizing advice.)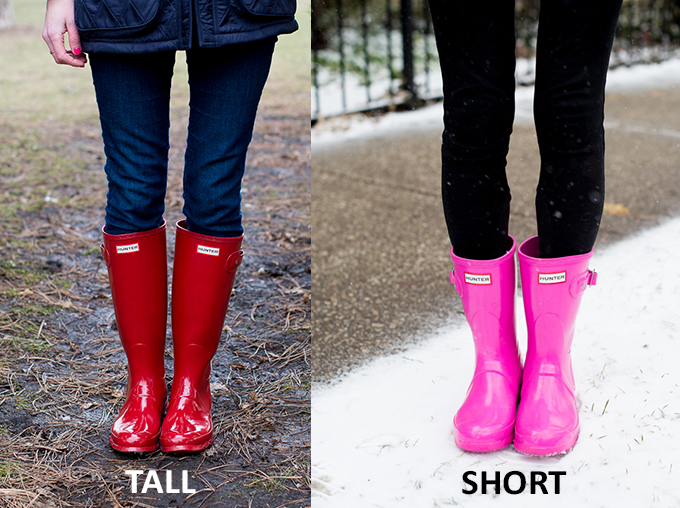 The shaft height of the "Tall" boots is 16 inches, and the shaft height of the "Short" boots is 10 inches. (Break out a measuring tape and decide! Calf circumferences are the same.) I think the tall version looks a bit better on me, but I find them to be annoying if the rain stops and I have to lug them around the city all day. The shorter boots are also a lot easier to get on and off.

3. Consider the "Huntress" version if you have wide calves. The Huntress features a larger calf circumference–16.5 inches compared to the Original's 15 inches–and its shaft is 14 inches, which is two inches shorter than the Original's height. It's also a bit roomier in the ankles, and has a straighter cut.

4. The adjustable back version is a great alternative for wide calves. It has the height of the Original boot, but a calf circumference that expands from 15 to 17 inches. It also comes in the matte finish.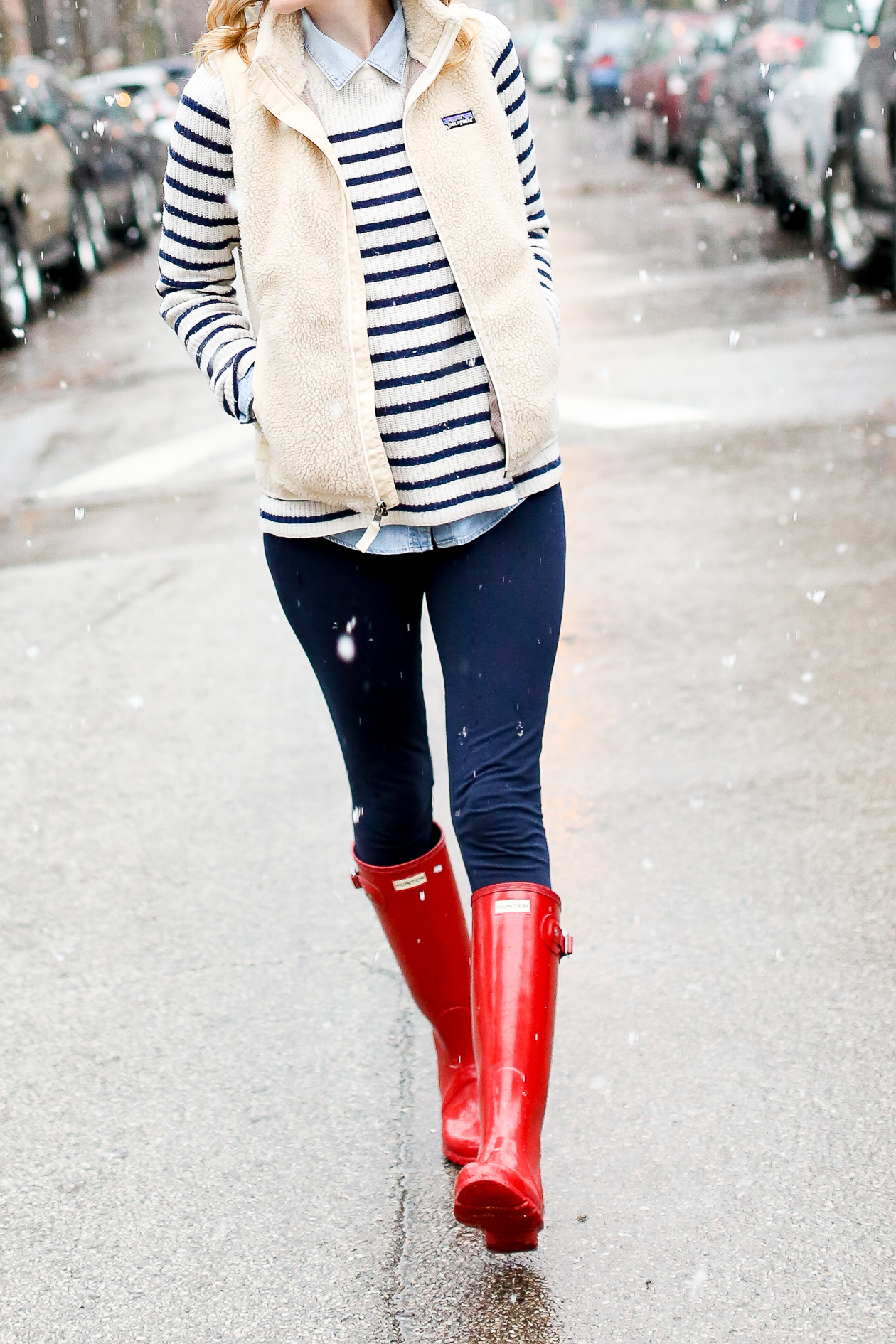 5. Choose the glossy or matte finish. I've owned both, and I like the glossy finish the best, as I feel like the glossy version doesn't "bloom" as much as the matte version. (See below for explanation.) But it's a personal preference, for sure.
6. Realize that your boots will likely acquire a white, powdery film at some point. But don't worry. It's normal. It's called "blooming," and it's high-quality rubber's way of defending itself against the elements. To restore your boots to their original finish, you can use Hunter's Rubber Boot Buffer Spray or–my favorite–a dab of olive oil on a paper towel. (Rub it on your boots, and it'll leave 'em looking brand new. Just use sparingly.)

7. Consider the packable "Tour" version if you're on-the-go often. I go through the dilemma nearly every time I'm about to board a plane (unless we're going somewhere tropical): Should I bring my Hunters? The answer is almost always no, as they're really rough to lug around when it's not raining. But on a couple of occasions, I've been completely miserable as a result of that thinking. (Ten days of rain in Ireland will do that do you. WHAT WAS I THINKING?!) Anyway, the "Tour" version is nearly identical to the Original boots, as they're only a half inch shorter in the shaft and an inch wider in calf circumference–and just as durable. (Frankly, the only reason I don't own them is because I had a gift certificate to a store that carried the Original boots.) But they roll up, and are much lighter! They also come with a little drawstring bag for packing. (Watch a video of the magic here!) They come in matte, too.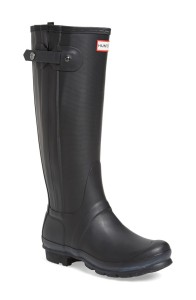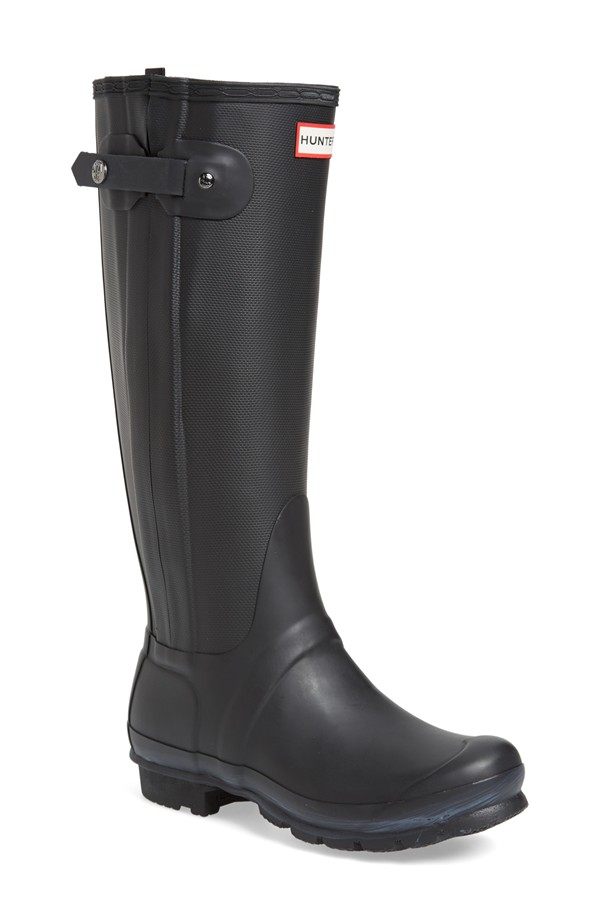 8. Consider the zipper version if you find slip-on boots to be annoying. I love my boots, but I must admit that getting them off isn't a picnic. It's an impossible feat while holding a miniature dachshund, at least! The "Original Slim Zipper" boot makes the process easier, though. And don't let the name fool you, as they aren't any slimmer than the Originals. They have the same fit, but feature a hidden zipper along the outside.
WOMEN'S vs. KIDS'

9. Consider the kids' version–$75 compared to $148! If you wear a size 7.5 or smaller, you're one of the lucky ladies eligible to save mucho monies by going with the kids' boots. (So many fun colors, too!) On an adult, they'll look like a cross between the Tall and Short versions, depending on how tall you are. (The shaft is 12 inches high, compared to the Tall's 16 inches and the Short's 10 inches. And the calf circumference is 14.5 inches, compared to the Tall's–and Short's–15 inches.) But for $75, woo-hoo! They come in matte and silver, too. Make sure to select "Big Kids," and see the above size chart.
10. Realize that Hunters aren't winter boots. Like, really realize that. I've been known to slip 'em on in the dead of winter for a quick walk around the block with Noodle, or to take the garbage out. But Hunter wellies are not warm, and I've paid the price way too many times when I forgot that little fact due to pretty Pinterest photos. They're fall/spring boots, even if you pair them with the socks.

11. The socks help. They're not going to magically turn Hunters into boots you can wear in 20-degree weather, but they're something. And boy, are they adorable. Especially these!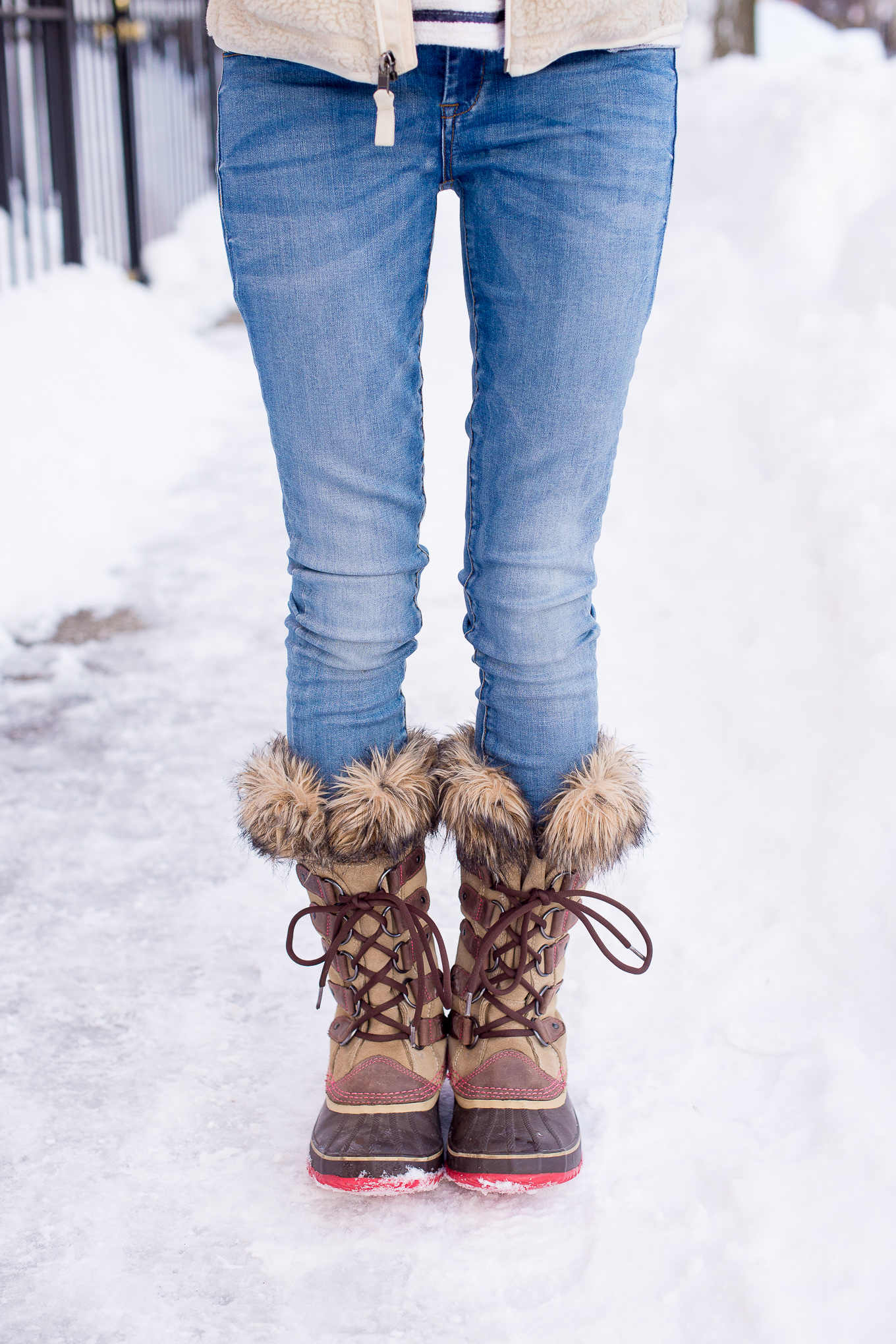 (Looking for true winter boots? I hope not, at this point. But try Sorel if you are. Warmest boots ever. And check Sorel's website if Nordstrom is sold out. Their inventory usually lasts a bit longer.)
12. Buy from a retailer that provides free shipping and free returns, because the above is a lot to take in. My favorite is Nordstrom!
Have additional questions–or insight? Leave your comments below! :)
For more Winter boots, see this guide to buying LL Bean Boots and styling tips.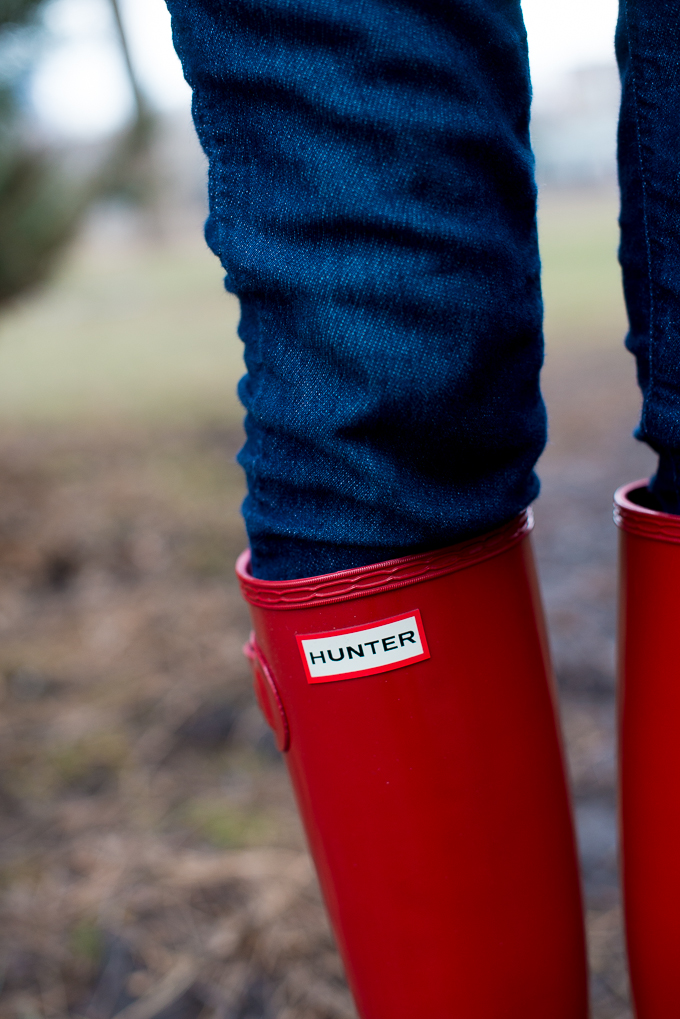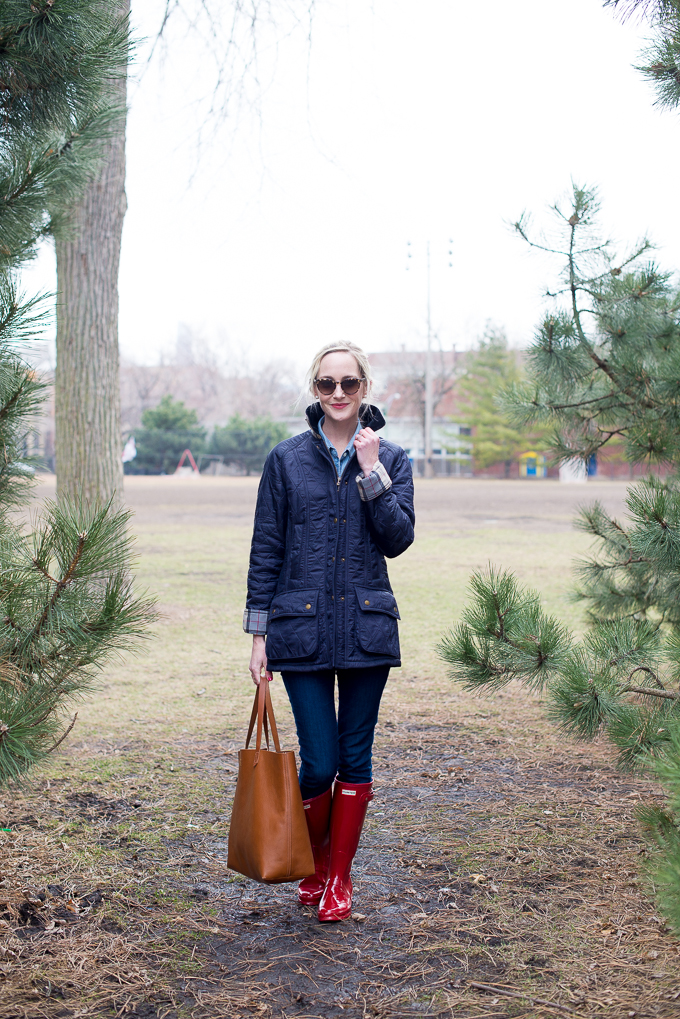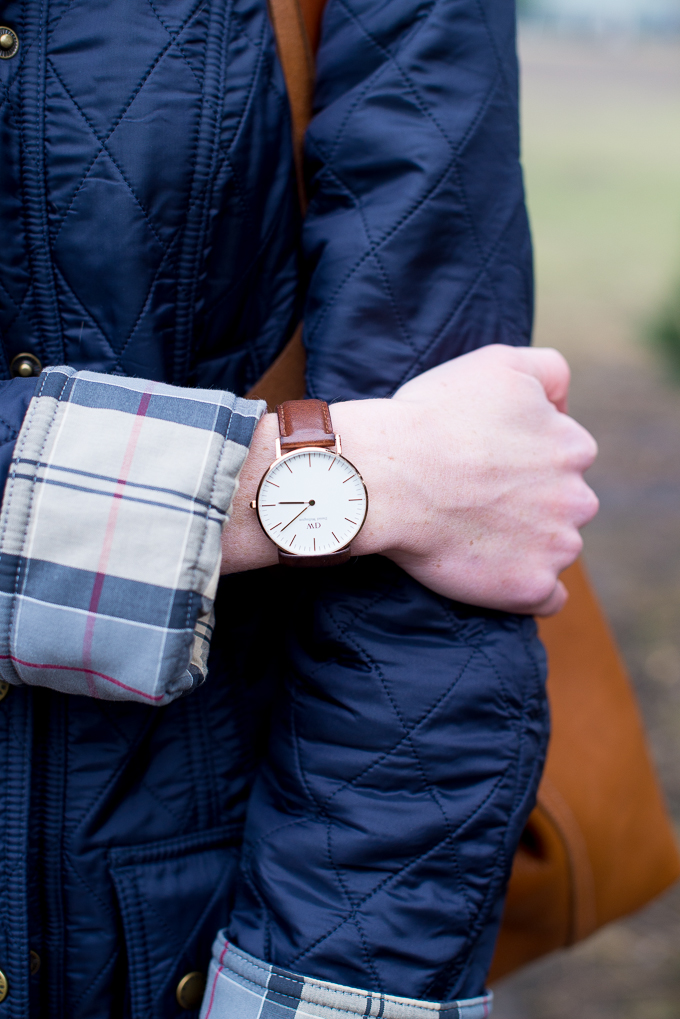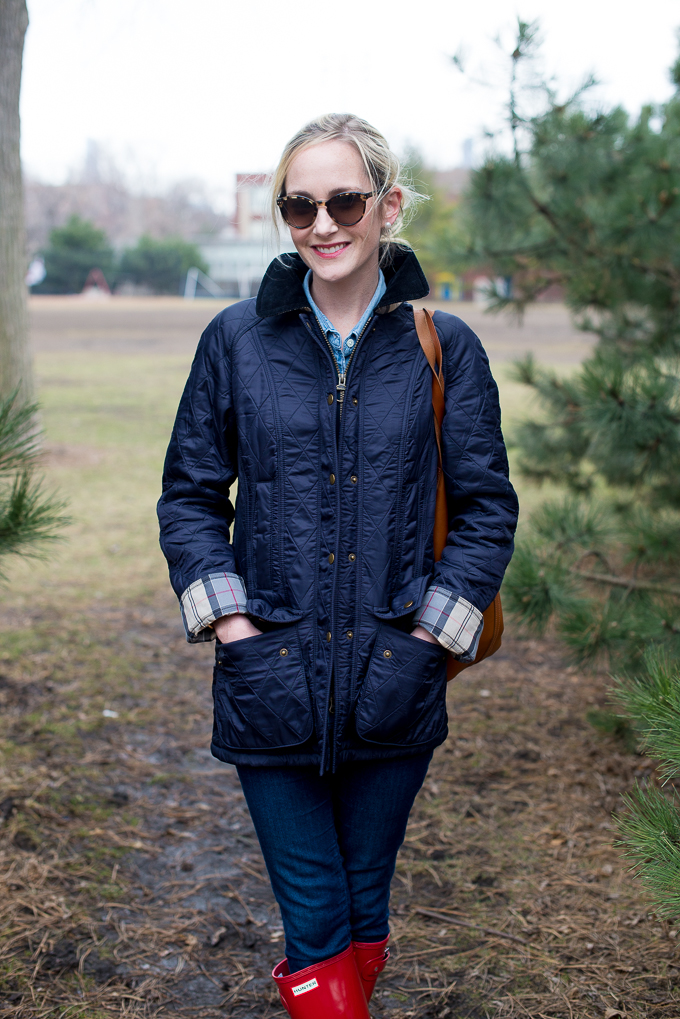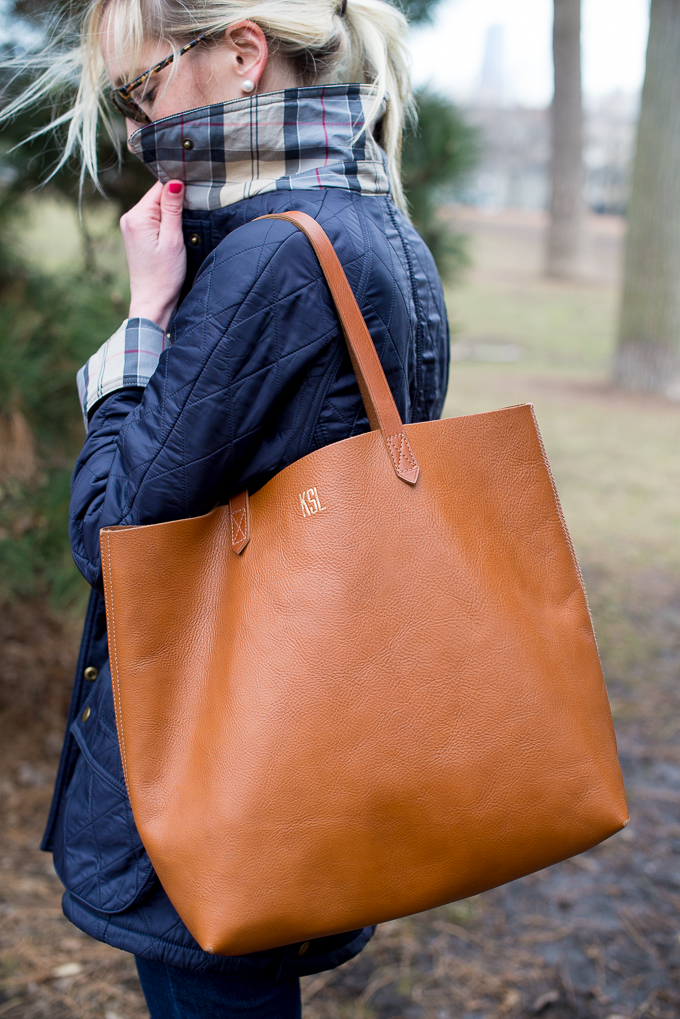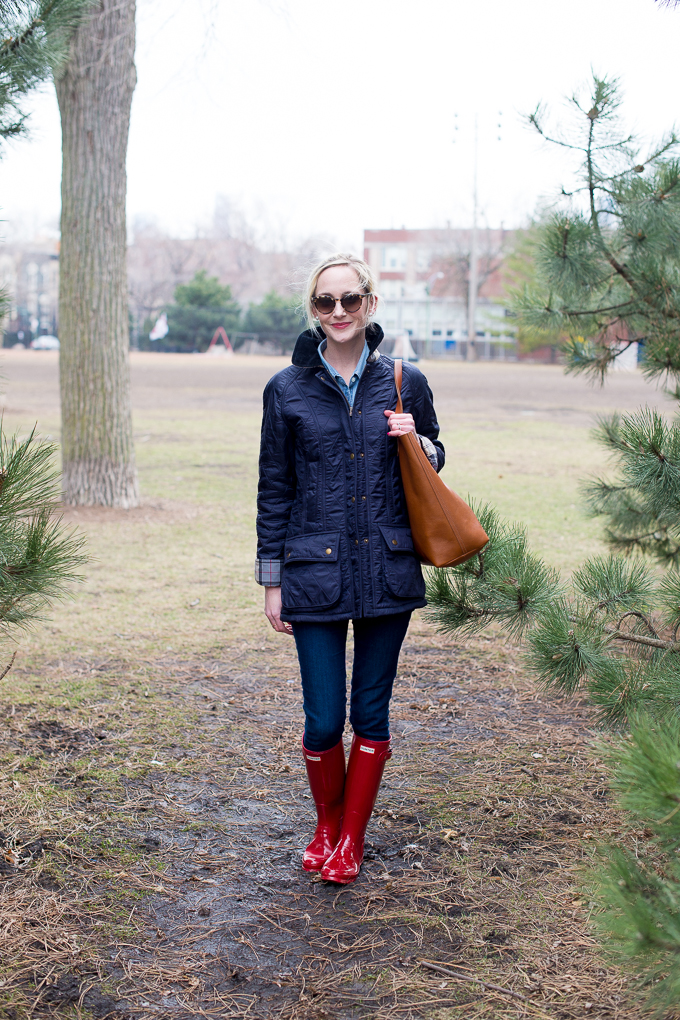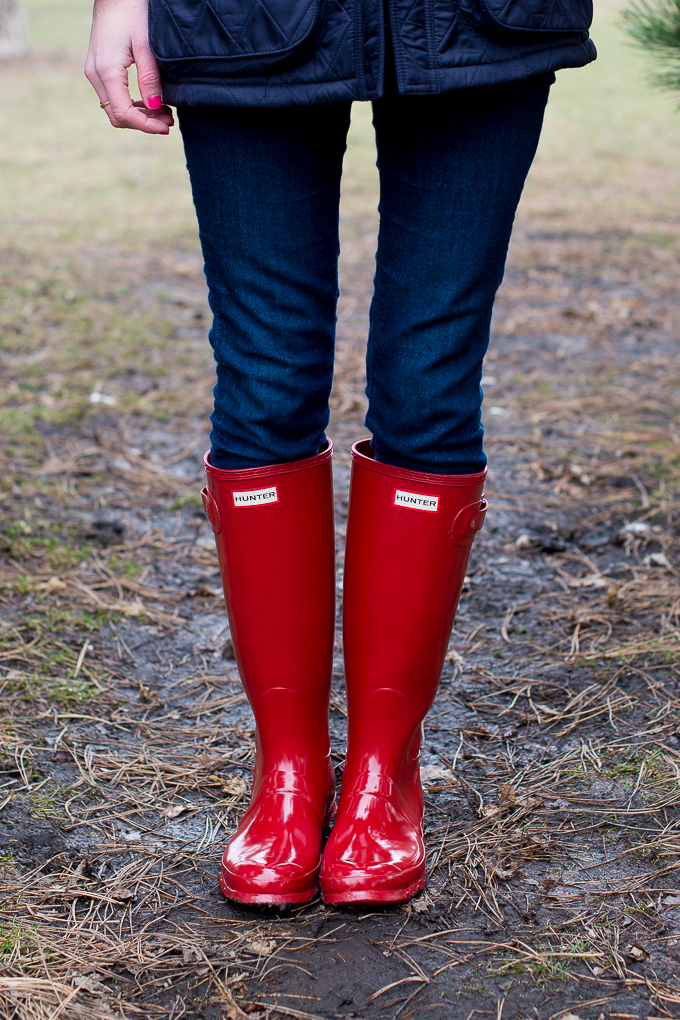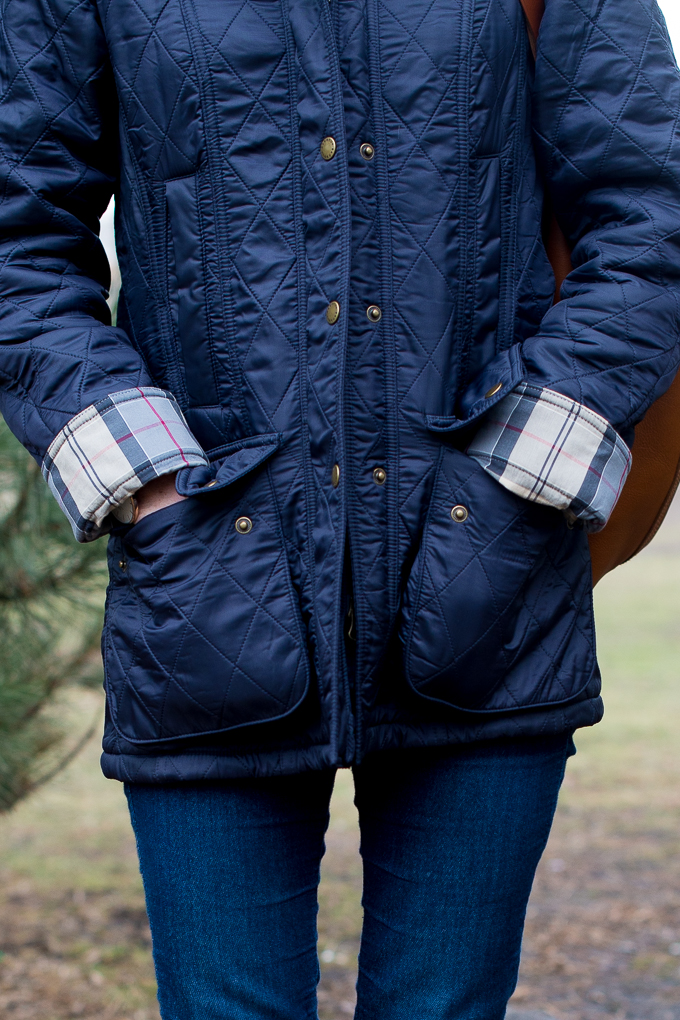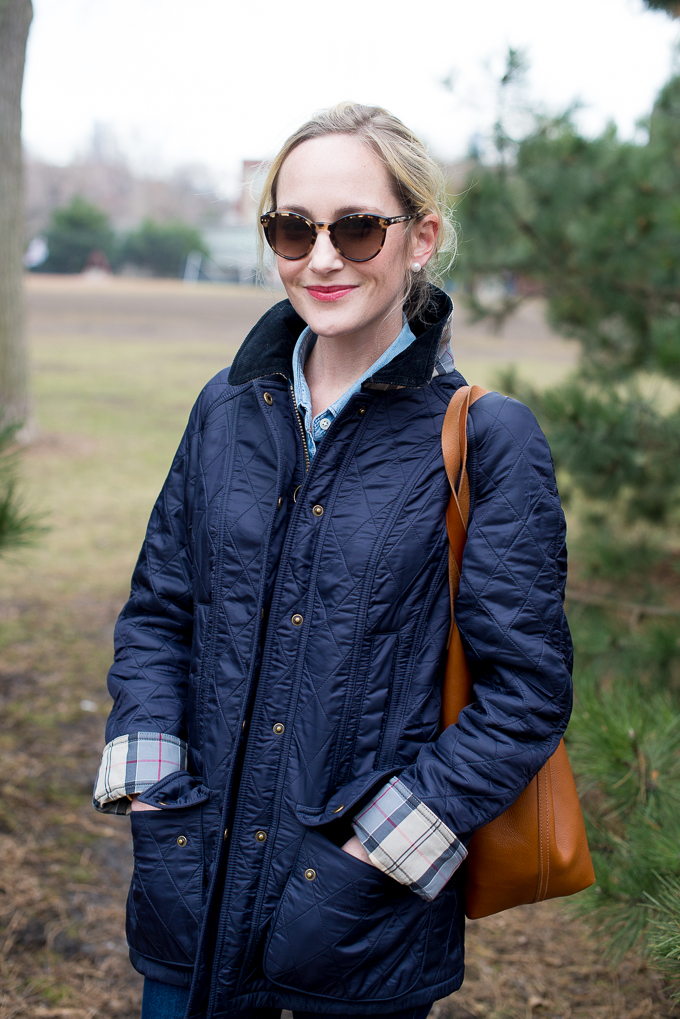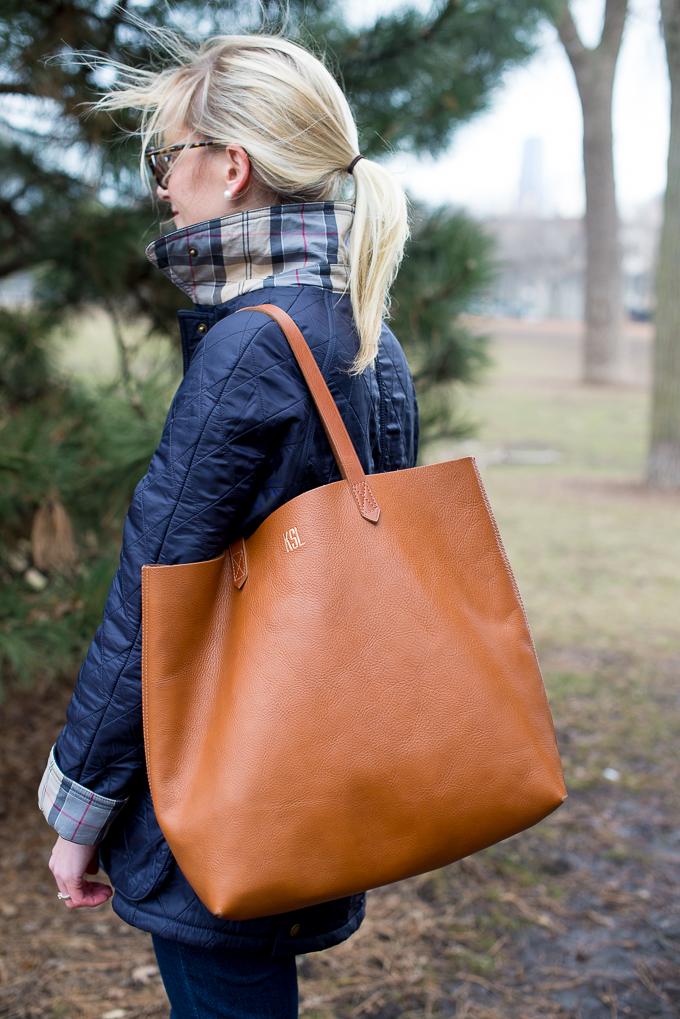 SaveSave