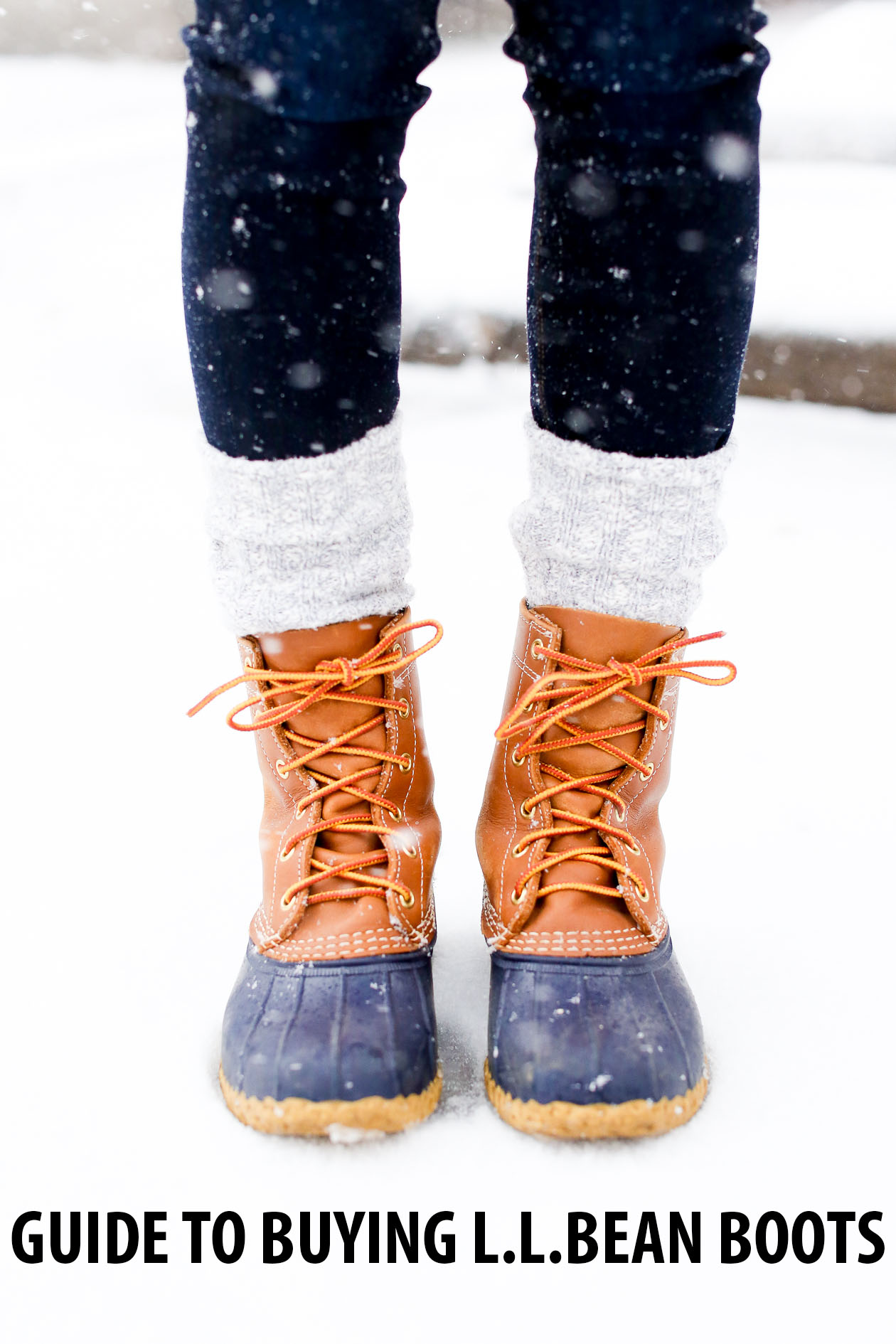 Because I wear my L.L.Bean Boots so often, I get a lot of questions about 'em–whether from family, friends or readers. :) So I thought I'd sit down and finally write up some of my best tips for purchasing a pair. (And yes: they're just as wonderful as you may have heard!)
Want to share your experience? Be sure to comment in the comment section below!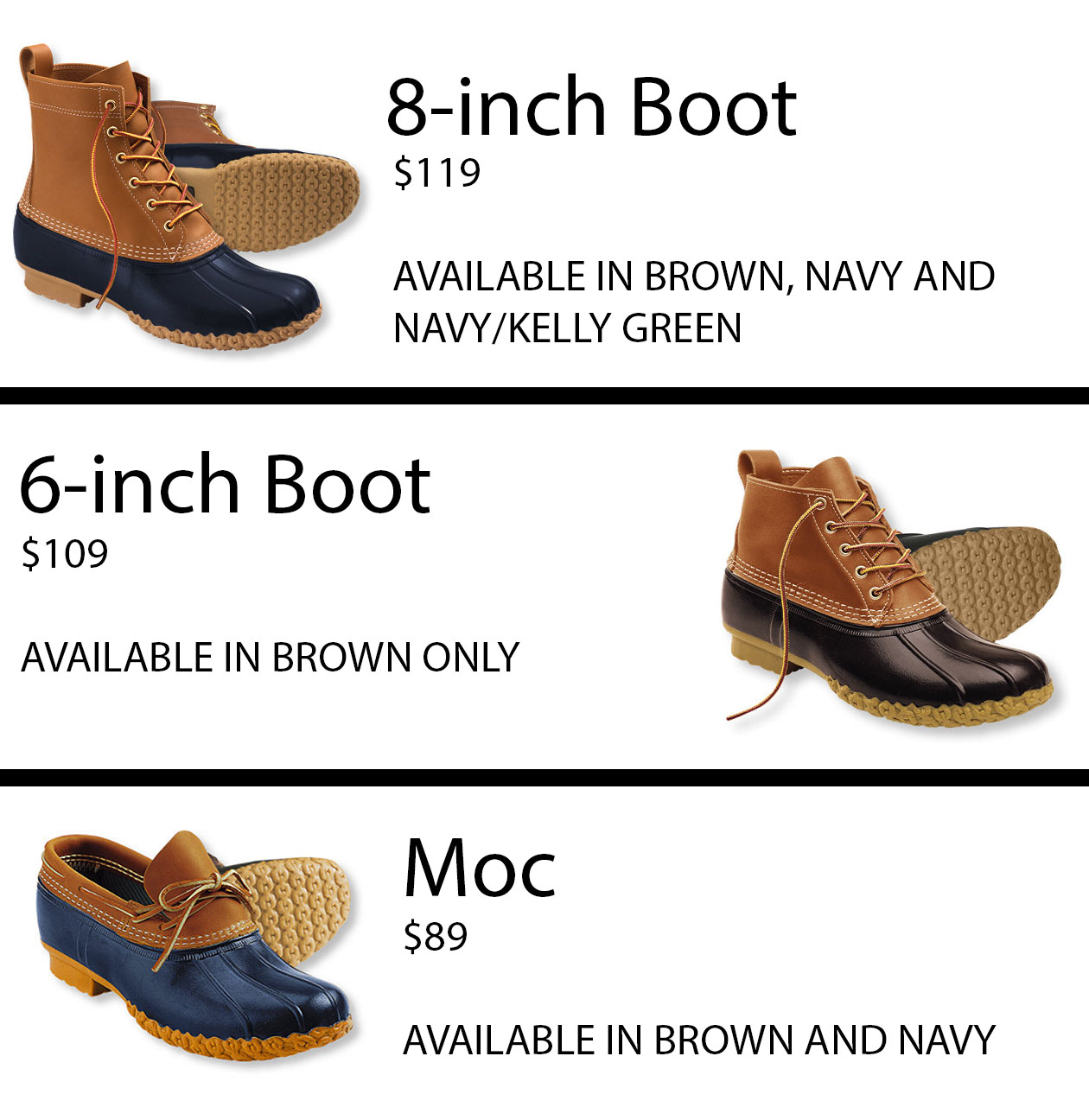 Decide which height you like best.
The three most popular Bean Boots for women are the six-inchers, eight-inchers (which is what I have, and am wearing in all these photos) and mocs. The six- and eight-inchers are very similar; the only difference being the height and that the eight-inchers are available in navy, too. And the mocs (obviously ankle-height) are perfect to leave by the door and quickly slip on. Growing up, there were dozens of these lying around the house!
Because I wear a ton of navy, I own the eight-inchers. But if the six-inchers came in navy, I definitely would have purchased those. They're a bit easier to get on, and I think they look more appropriate in the fall and spring.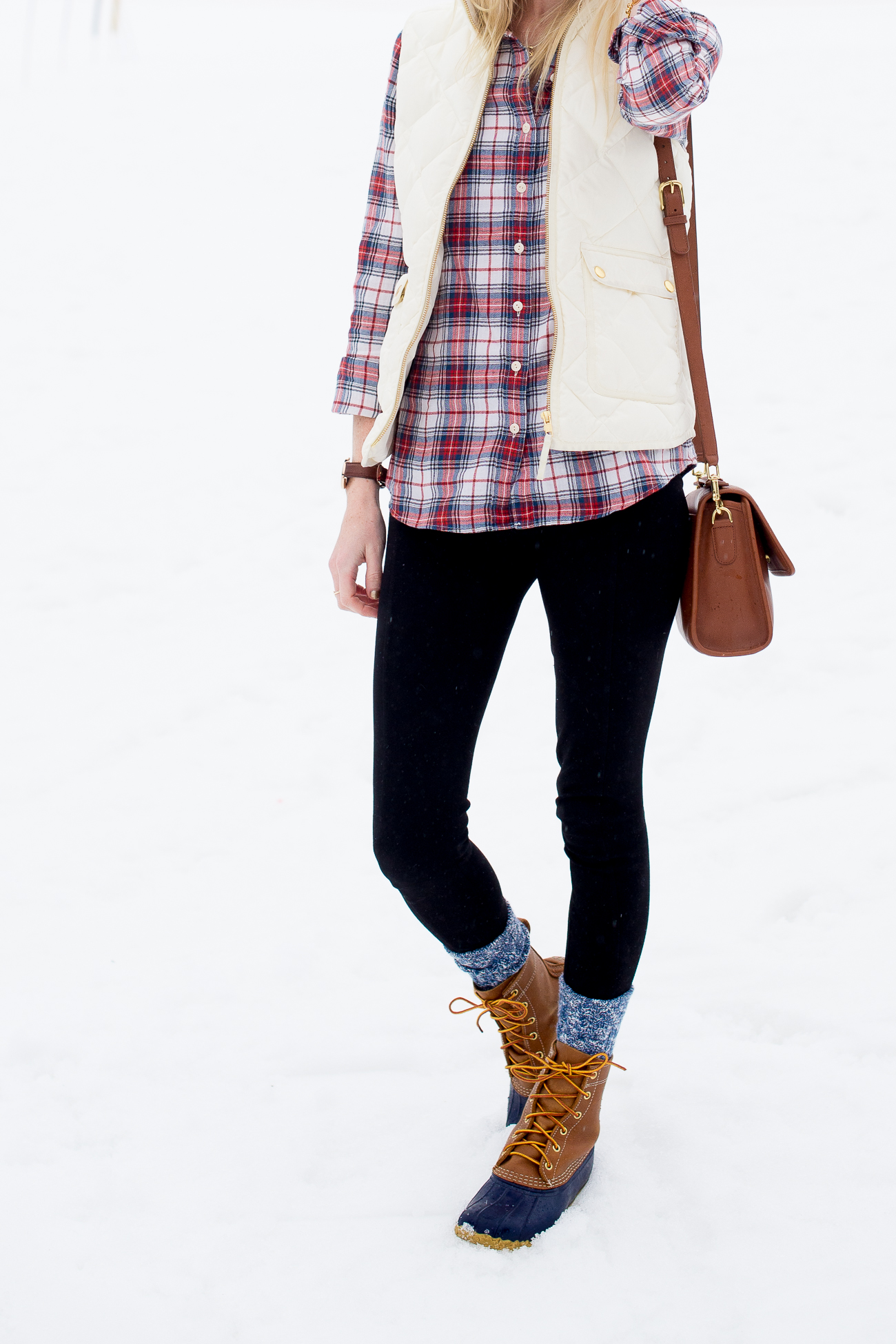 Pay attention to sizing, because it's tricky.
Bean Boots only come in whole sizes. The general rule is that if you plan on wearing the boots with heavy socks (like J.Crew's Camp Socks or L.L.Bean's Camp Socks) and you happen to wear a "whole size," order your normal size. If you wear a "half size," however, order the next size down. (I typically wear a size 7.5 in flats and boots, and I take a size 7 in Bean Boots.)
If you plan on wearing the boots with light socks, L.L.Bean recommends ordering a full size down for whole-sizers, and ordering 1.5 sizes down for half-sizers. However, I found that ordering 1.5 sizes down didn't work for me. I tried both sizes 6 and 7 in the Bean Boots, and while the 7s were a bit roomy with light socks, the 6s really pinched my toes. (Remember: I normally wear a size 7.5 in flats and boots.)
My best recommendation? Order your normal size if you're a whole-sizer, and order the next size down if you're a half-sizer.
Note that Shearling-Lined Bean Boots are sized slightly differently. Read about them here!
Also: Bean Boots come in narrow, medium and wide widths. Order how you normally would! I'm a medium in all shoes and took a medium width in my Bean Boots, for reference.

Finally: If you wear a women's 6 or smaller, you might need to consider children's sizes. See above.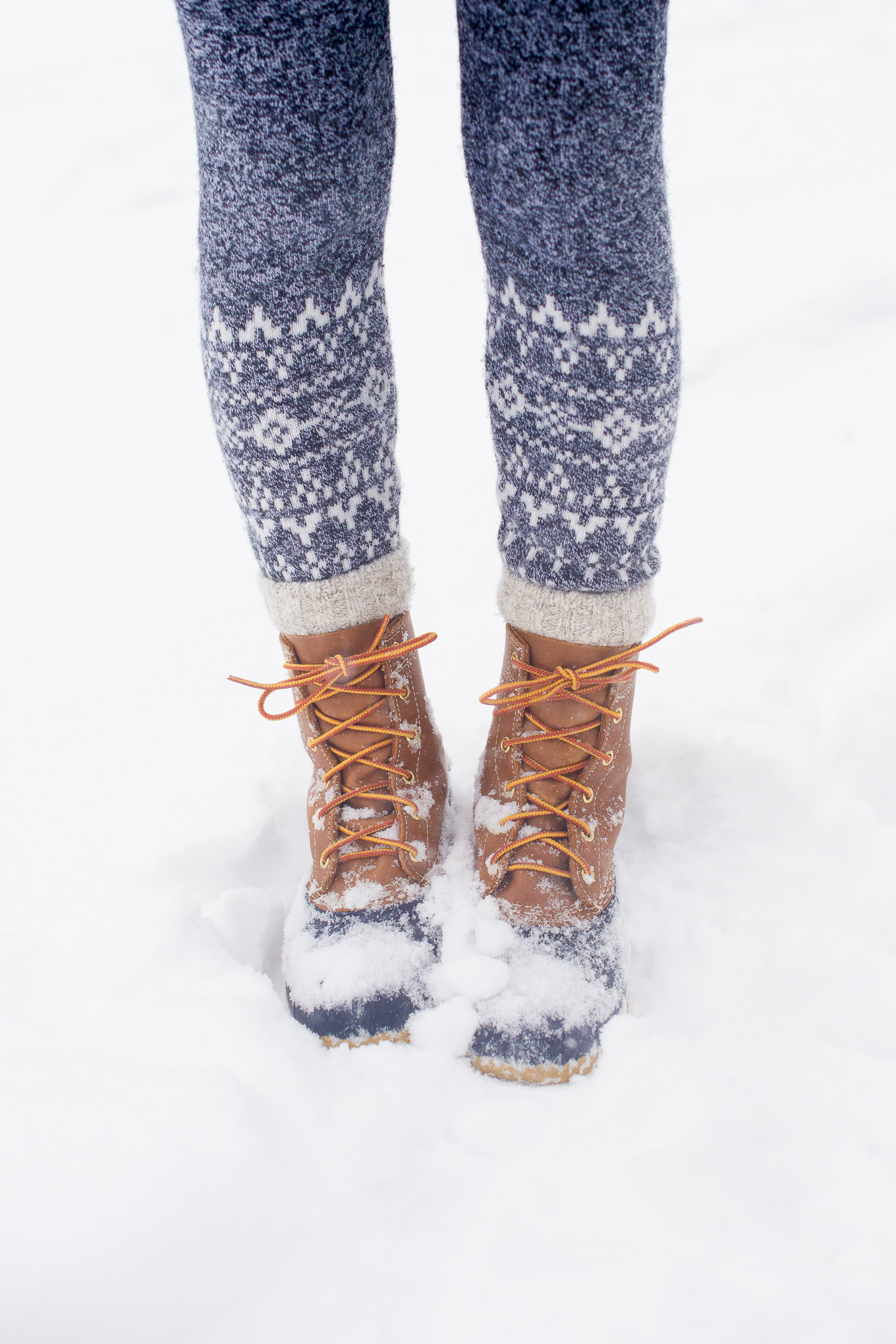 Fair-isle legging options here and here
As much as I love my eight-inch navy Bean Boots, they're not true winter boots. I can wear 'em with a pair of Camp Socks (my favorites are from J.Crew and L.L.Bean!) during 30-degree days without a problem, but in temperatures lower than that, my toes freeze. (Unless I'm just taking the dog for a speedy walk around the block or running some quick errands with the car.)
That said, I still wear them in the snow from time to time–as evidenced by these photos, haha–because I think they're so flippin' cute. ;) But really: I recommend the Thinsulate ($139), Gore-Tex/Thinsulate ($189) or Shearling-Lined ($209) versions if you expect to wear your boots in cold weather often. Each pair is designed for something different: the Thinsulate version features extra insulation and therefore more warmth; The Gore-Tex/Thinsulate pair offers that same insulation as well as a special lining that'll keep your feet dry and comfortable in extremely wet weather; and the Shearling-Lined boots are probably the warmest–and comfiest–of the three, and definitely designed for snowy days.
Keep in mind that the soles are not lined with shearling, but you can buy the insoles if you want that! Also: The Shearling-Lined boots are sized a bit differently. Be sure to read about that here.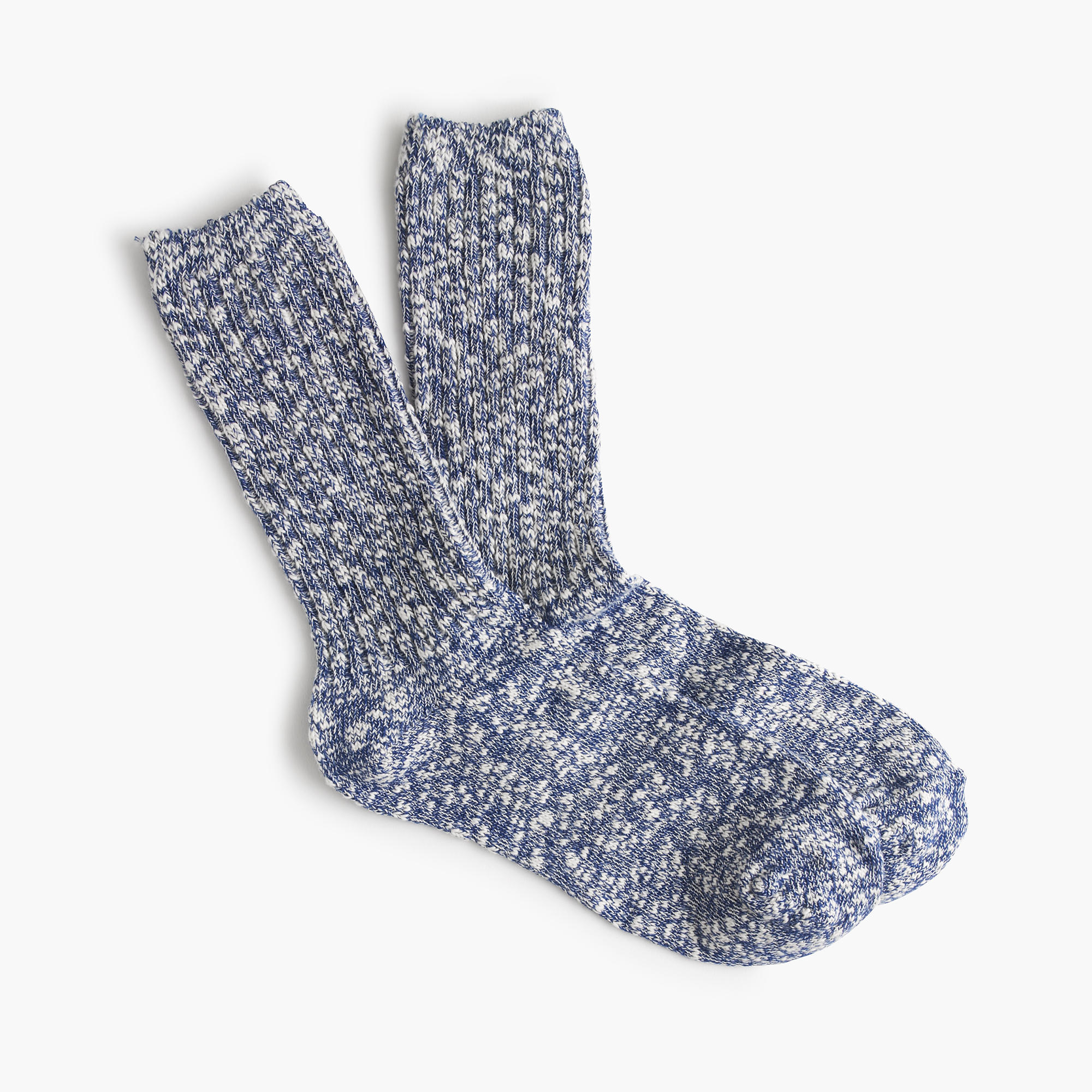 Seriously, don't buy Bean Boots without 'em. Here's why:
A) They complete the look
B) They minimize rubbing and blisters
and
C) They provide extra warmth
;)
My favorites are from J.Crew and L.L.Bean! J.Crew Factory and Madewell also carry them.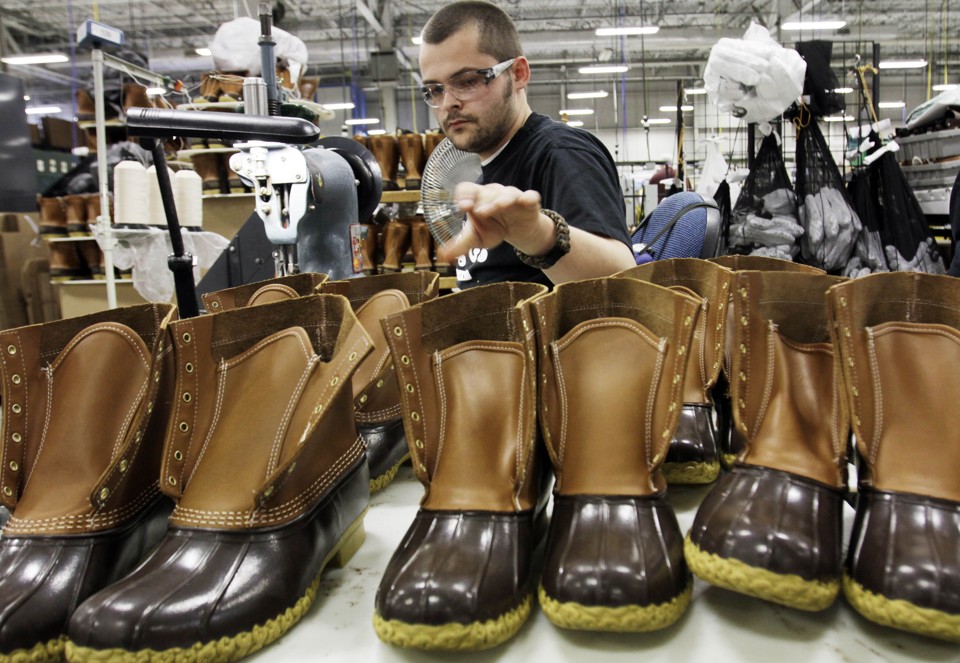 Don't be mad at L.L.Bean if your favorite pair is backordered.
Really. Just read this article that recently appeared in The Atlantic.
Bean Boots are handmade by a team of 200 people, and each boot takes 85 minutes to complete. While demand has increased dramatically since 2011, L.L.Bean has decided to keep manufacturing the product in Maine, like the company always has. "Remaining local" is extremely important to the L.L.Bean team–all the materials are sourced from the U.S. and amazing local shoemakers (who aren't easy to find) assemble the boots. The company continues to train more of their own employees, but the training process takes six months… so it's a process.
L.L.Bean is producing more boots than ever, but it doesn't necessarily want to keep up with demand, as the company isn't sure whether how long the boots' popularity will continue. And then there's the idea that waiting for a product increases buyers' desire for it. Which is totally true, right?! ;)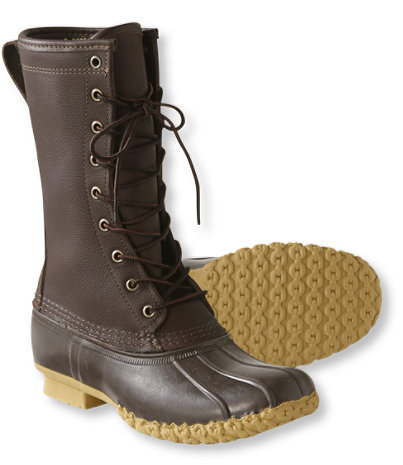 Hunting 10-inchers with Gore-Tex/Thinsulate
Consider other versions that might have shorter wait times.
There are so many "specialty boots" to choose from, like the Shearling-Lined 10-inchers, Padded-Collar six-inchers, Bison eight-inchers, Hunting 10-inchers or the Hunting 10-inchers with Gore-Tex/Thinsulate. I know, I know. You're in love with a particular pair. These are other options, though! :)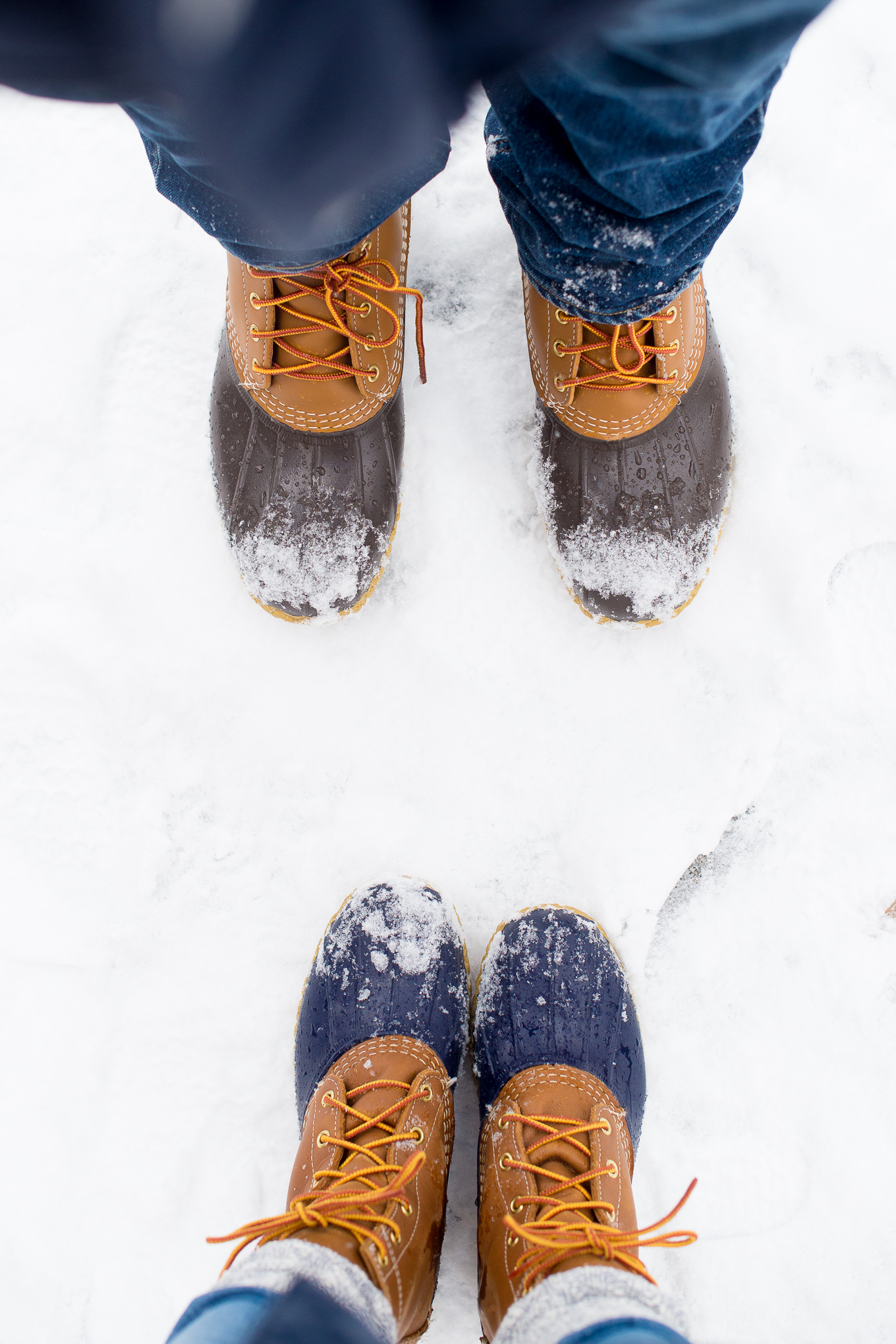 If your boots are backordered, order them anyway.
Typically, backordered boots are shipped within three or four months from the time you place your order. Bean Boots are fully returnable, so why not order them now? Ordering in January and receiving in April isn't that bad. Just in time for the rainy season!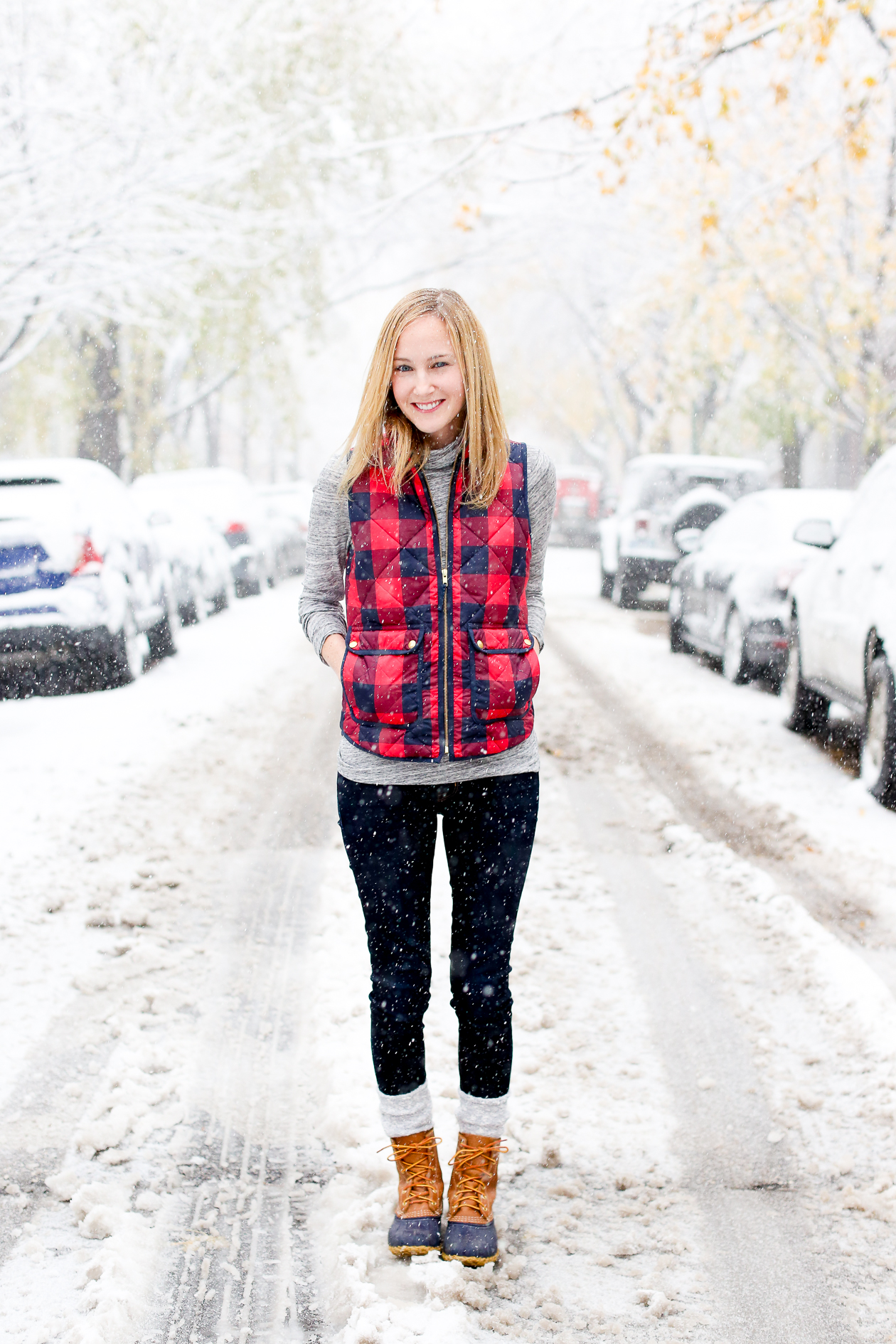 Don't wait for sales, because they won't happen. 
Because Bean Boots are in such high demand, they're not eligible for promotions or discounts. The good news, though, is that they ship free!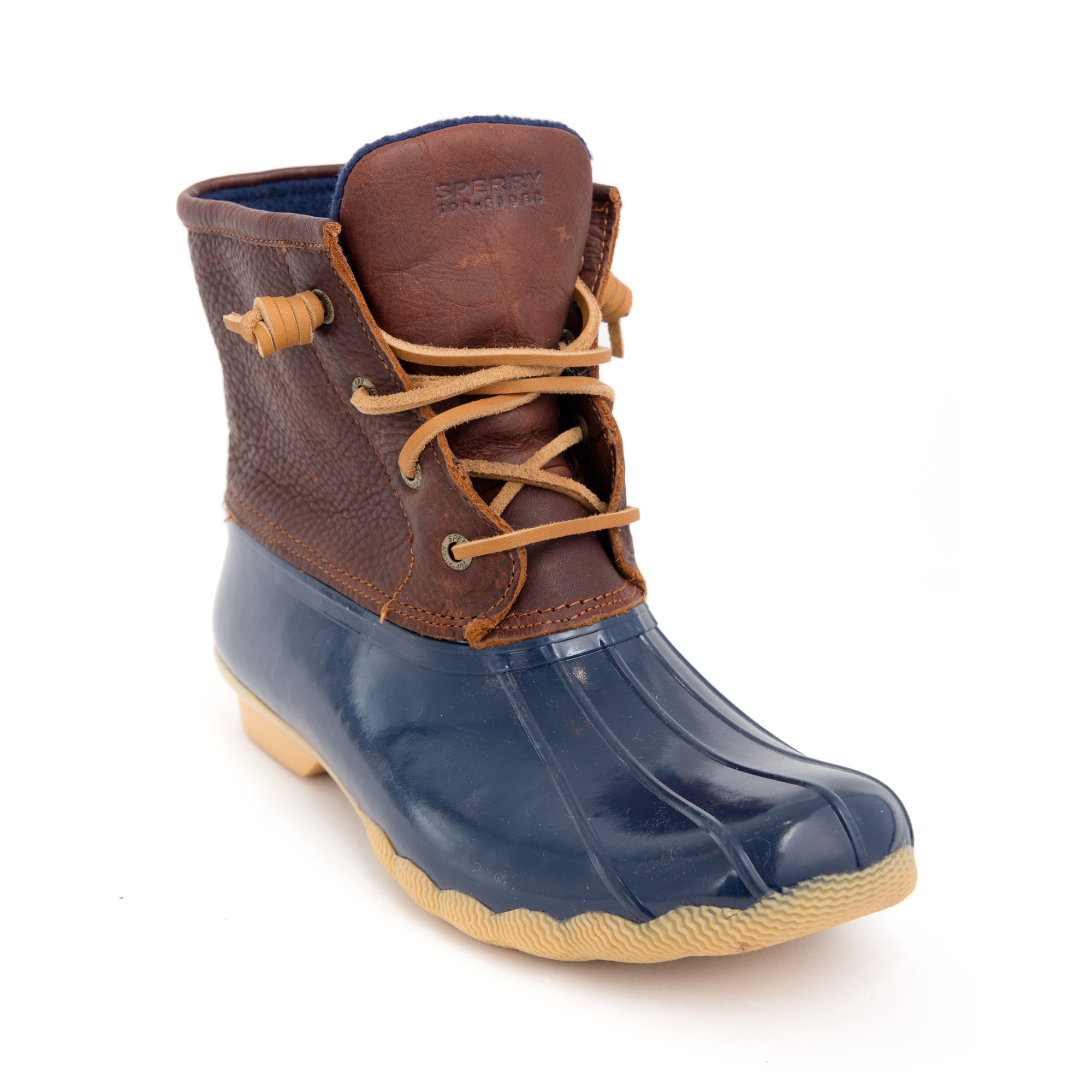 They aren't the real thing, but they look great and are super comfy… and they're waterproof! They're available at Nordstrom, Zappos and Tuckernuck.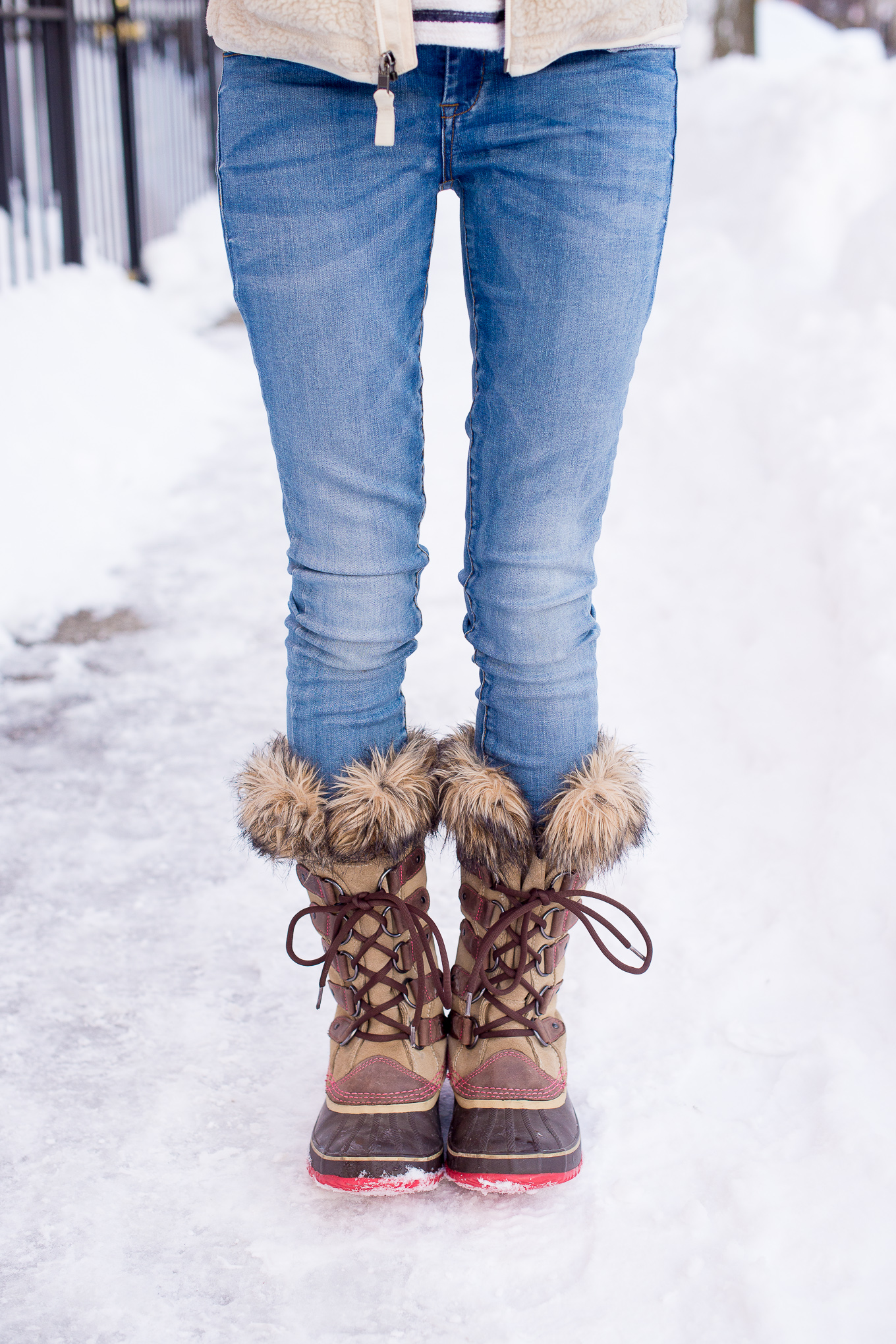 Do you live in the Arctic tundra like me? You also might want to look into Sorel Boots.
FYI: The warmest pair of boots I've ever owned is the "Joan of Arctic" boots. The pair I'm wearing in the above photo is VERY old, but you can find newer versions via Nordstrom, Zappos and Sorel.
For rain boots, check out this guide to buying Hunter Boots.
SaveSave