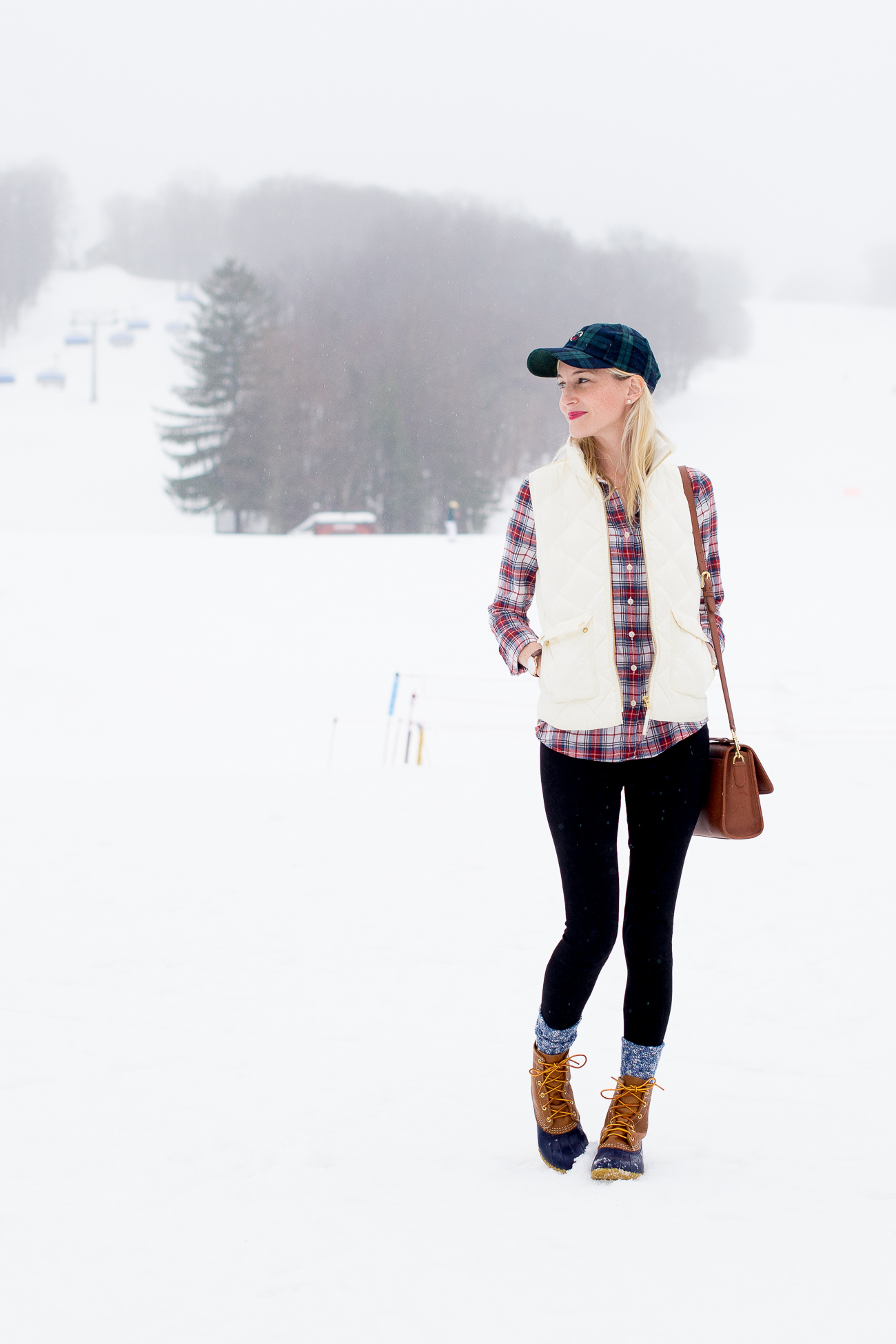 J.Crew Vest, Earrings, Socks, and Shirt (Old, similar here) / Zara Leggings / L.L. Bean Boots / Coach Bag / Southern Proper Hat (c/o) / Daniel Wellington Watch (c/o) / Joyiia Elephant Bracelet (c/o)
I have so much to share from my holiday travels, but blogging has proven to be a bit challenging while I'm on the go. When I'm with my family, the last thing I want to do is plop myself down in front of my computer. And while the amount of car time I've had so far is absolutely absurd (!), I sadly don't have internet access on the road.
This morning, Mitch and I embarked on our journey back to the Chicago area. (We're in Michigan for the night! First time in the state.) And I have to admit that I spent a good hour daydreaming about having a laptop with an unlimited cellular plan. (Haha. So dorky. And so not happening.) Many, many years ago, I had this little USB modem kind of like this thing, and it was phenomenal. Of course, I wasn't uploading giant files back then, but I'd kill to have the ability to be super productive during my road trips to and from the East Coast! :)
Anyway, here are a few photos from an unseasonably warm day this past week in Mount Snow, Vermont, where my whole family–all 15 of us–spends Christmas every year. Family photos to follow!
Hope everyone is having a great holiday week! How are there only five days left in 2014?!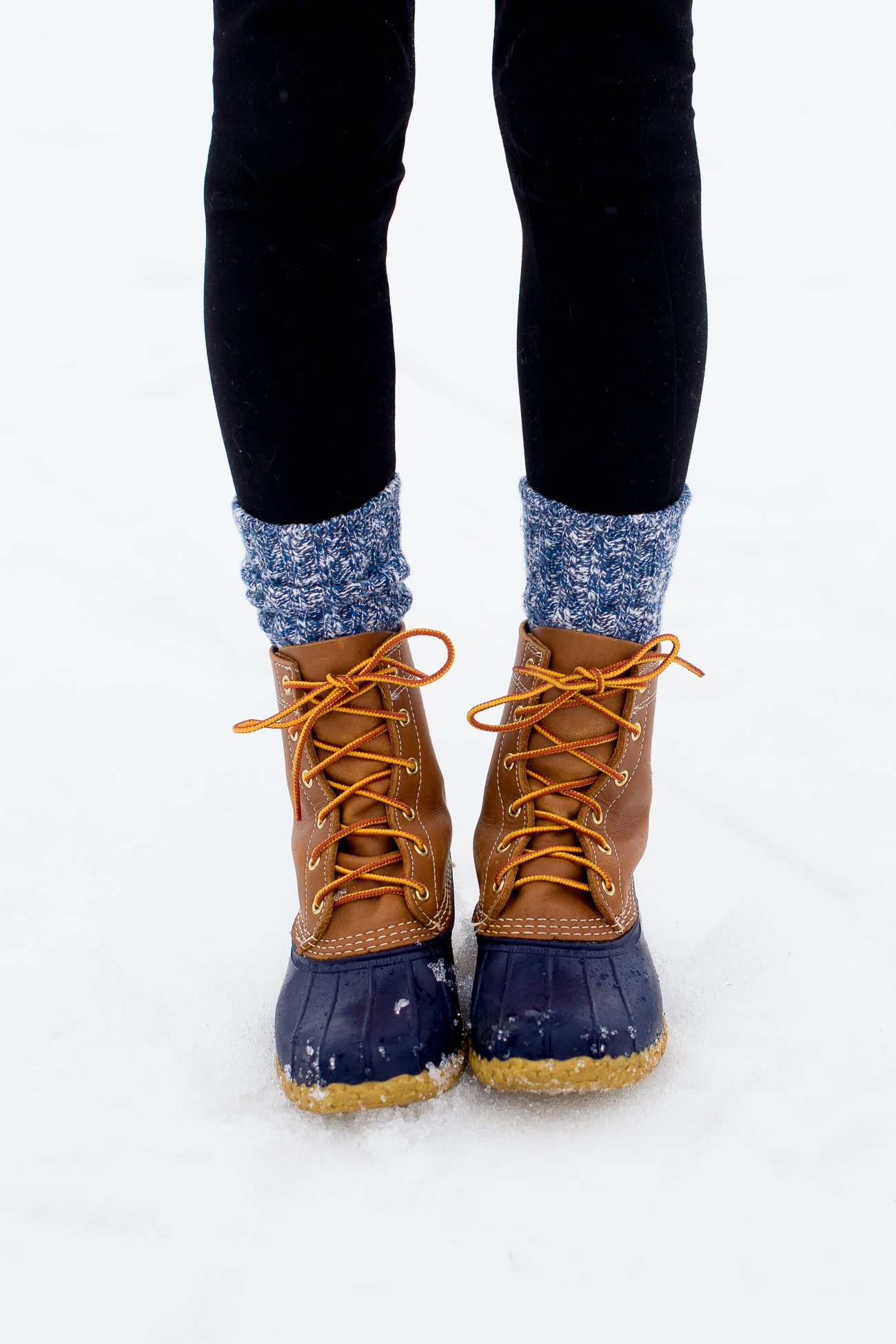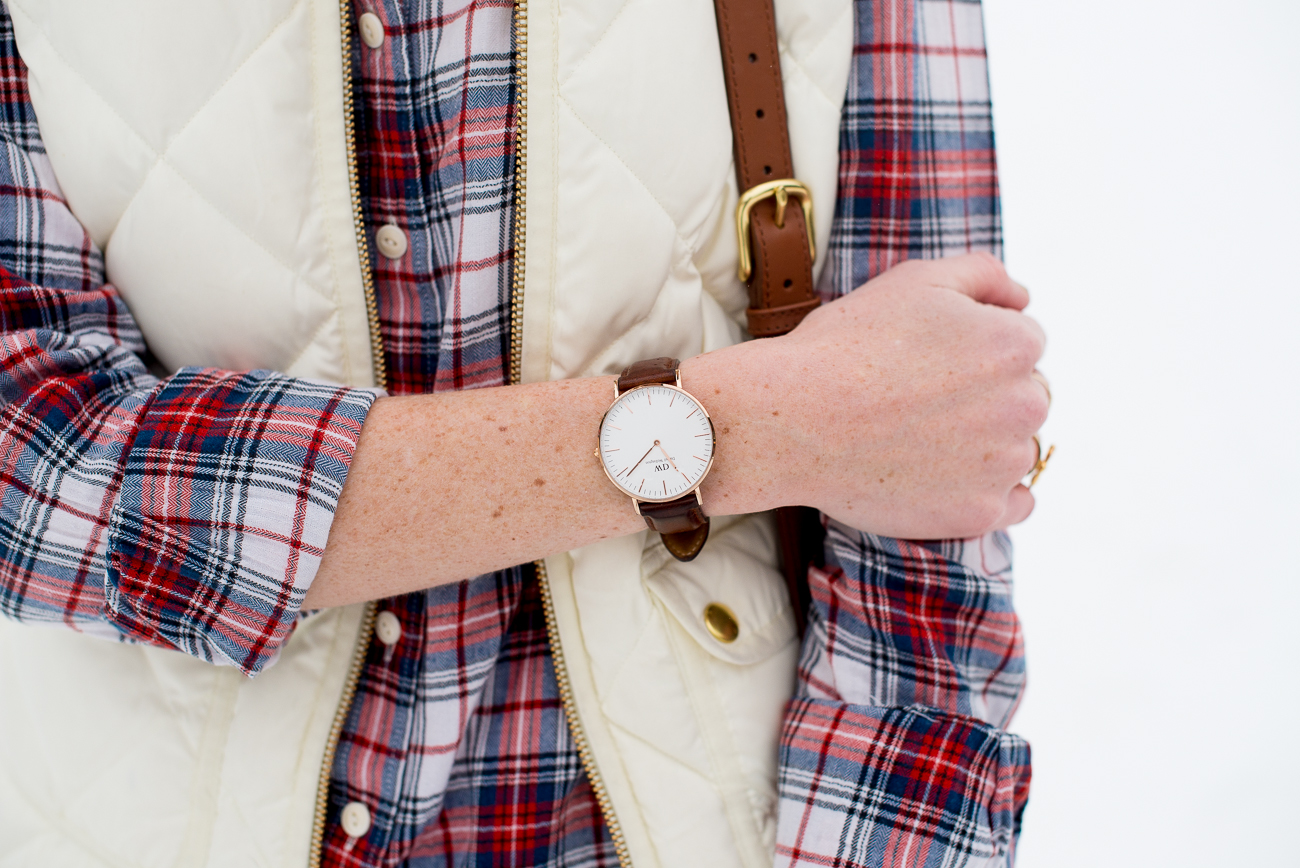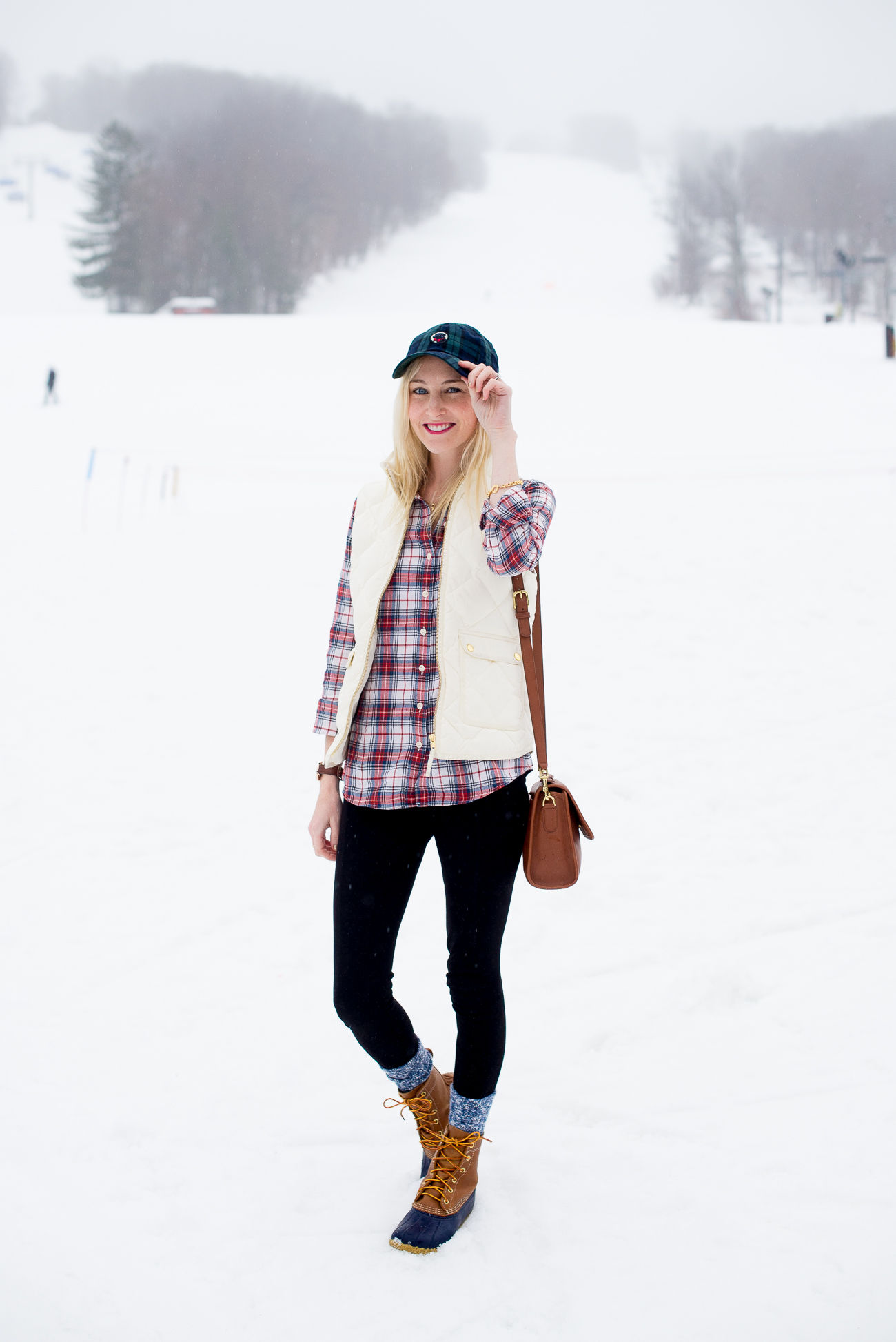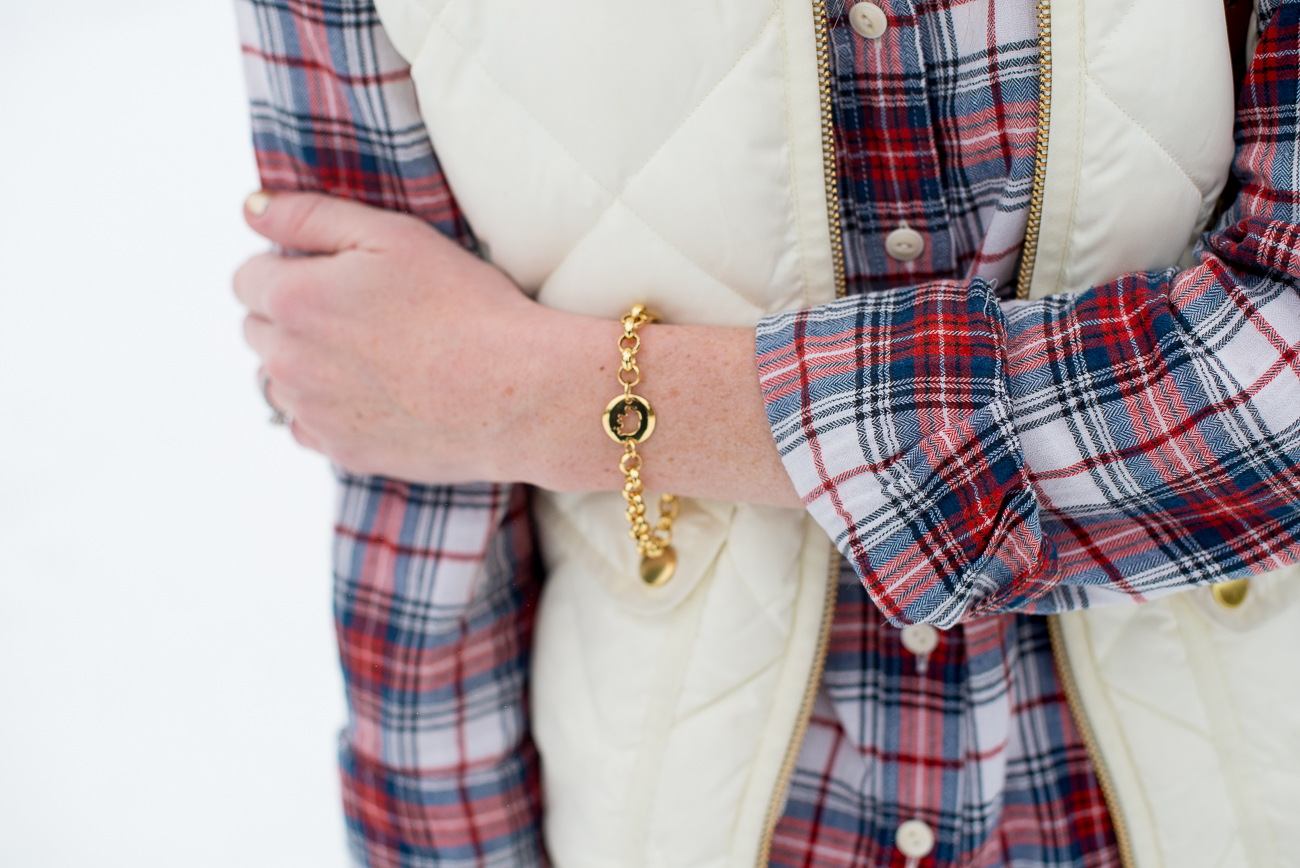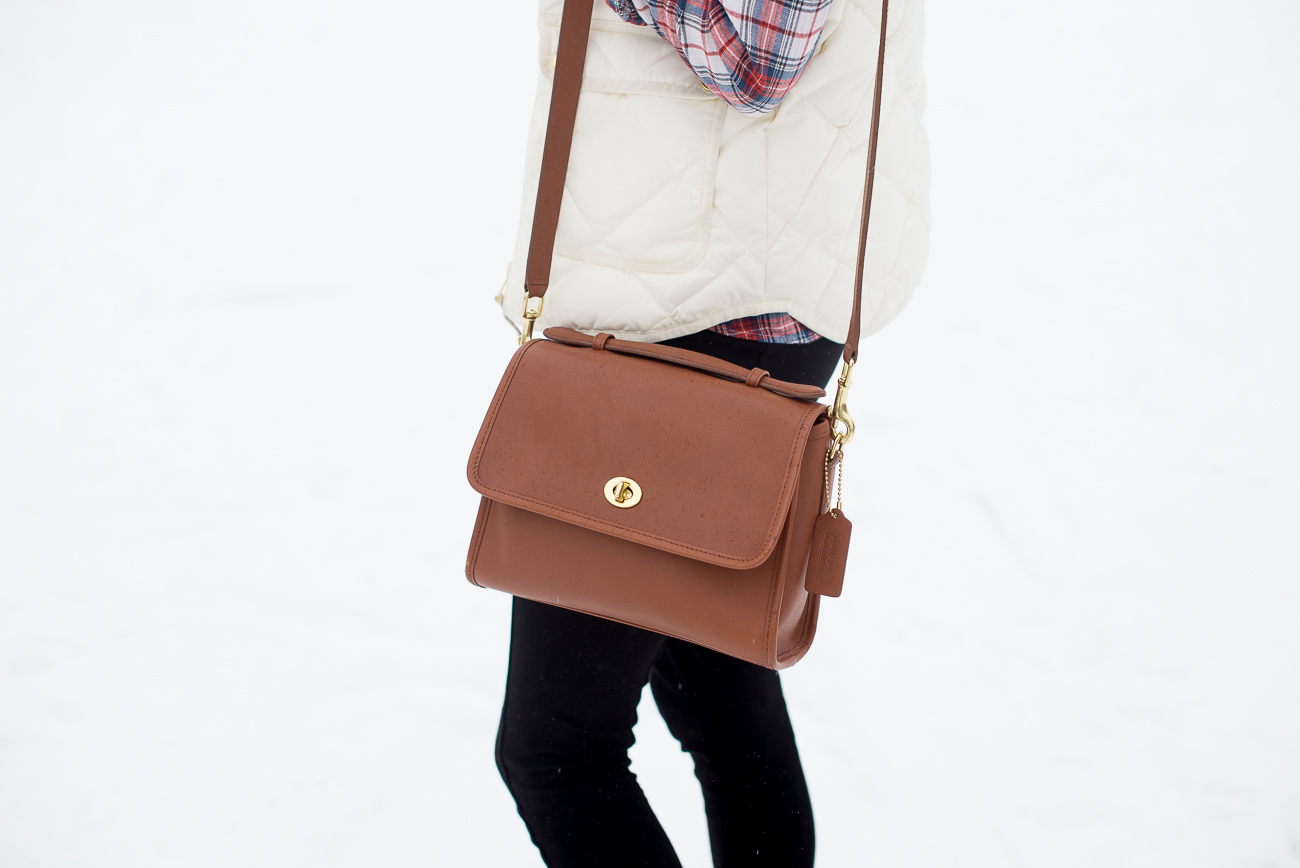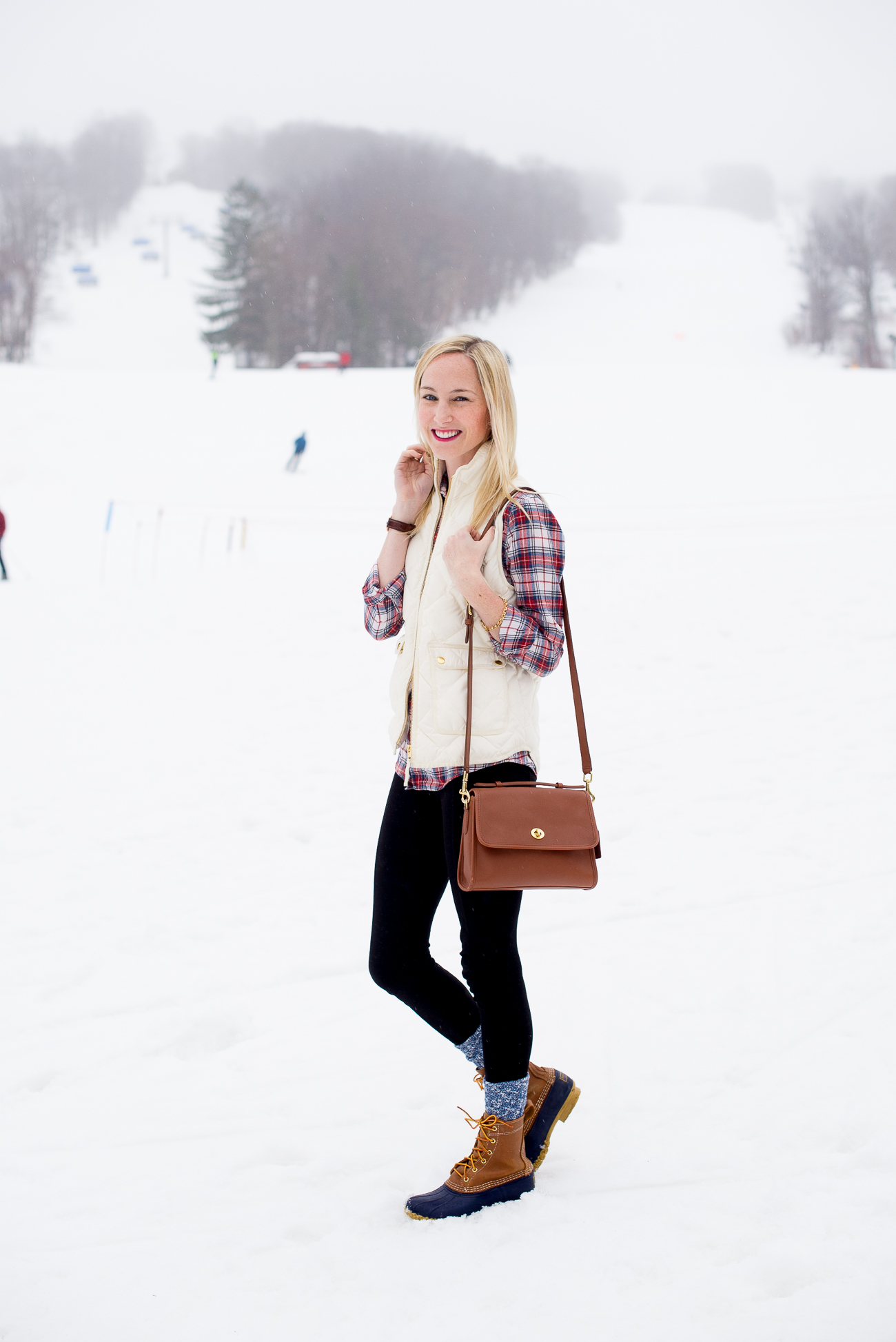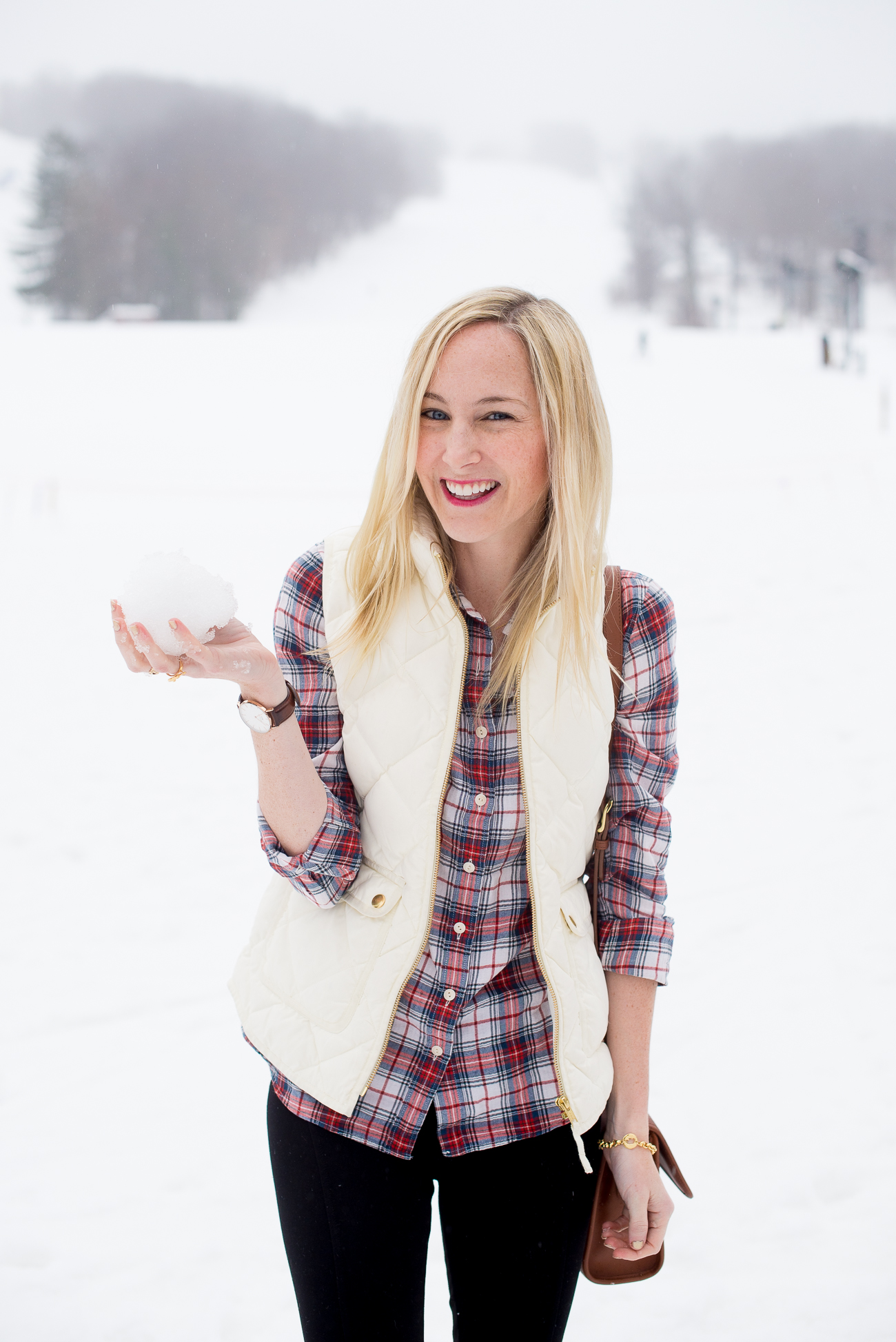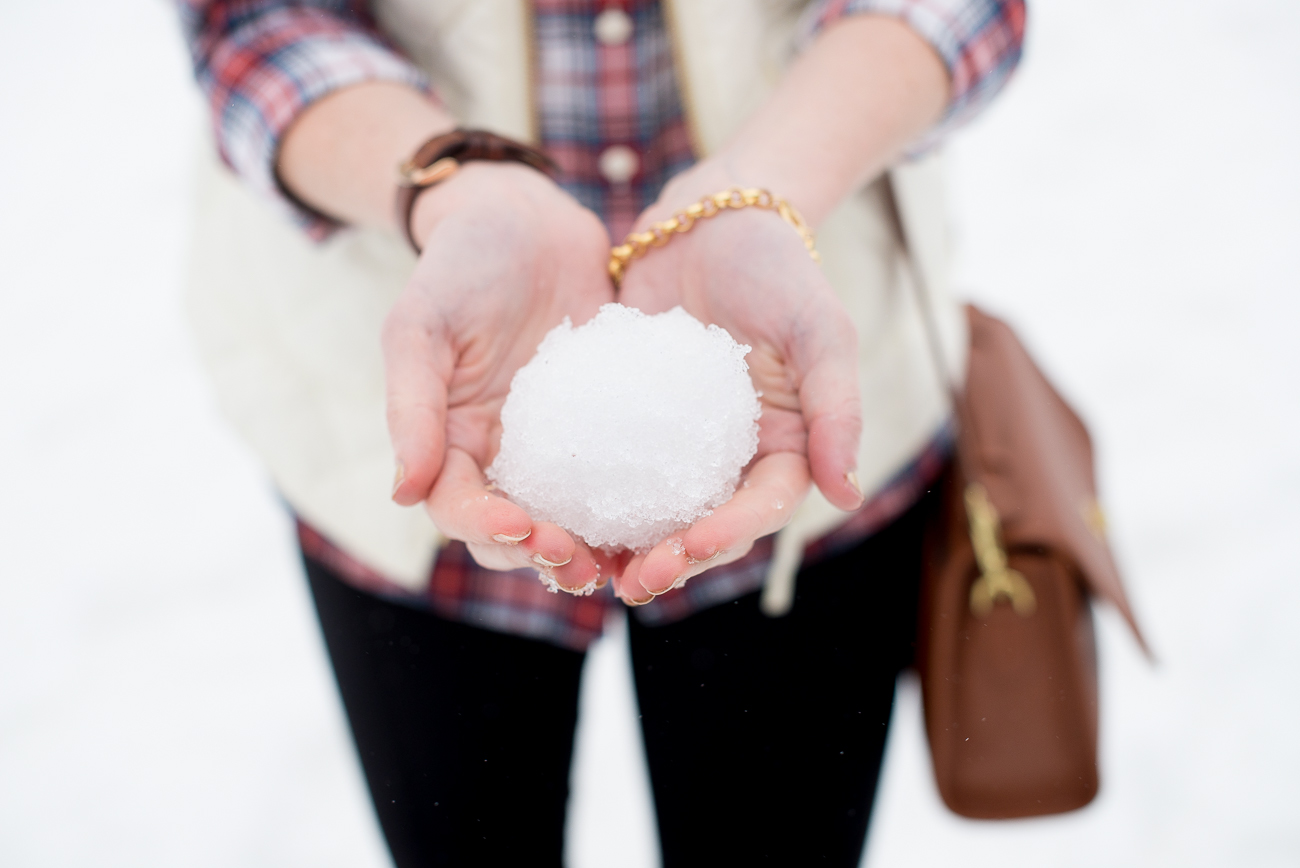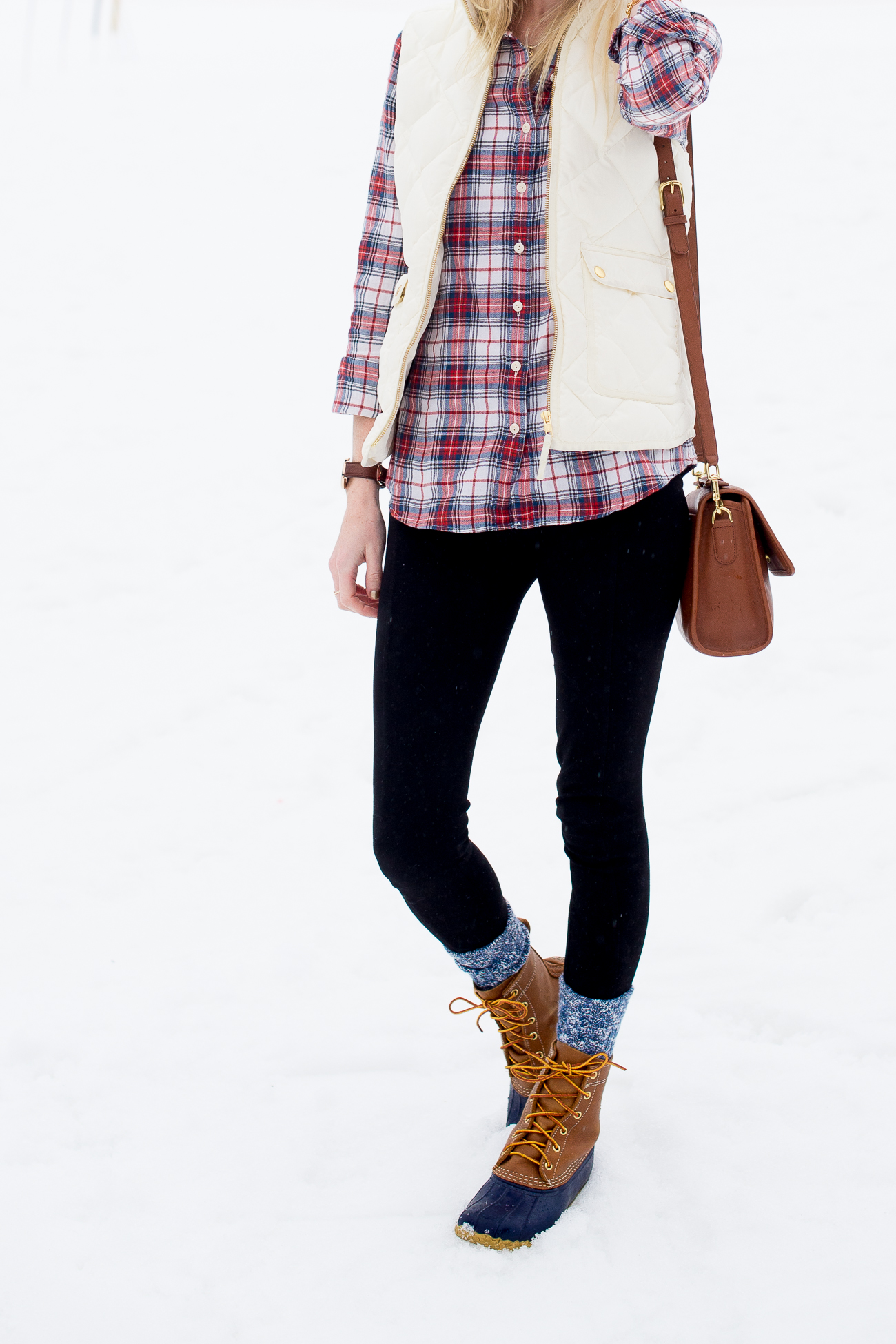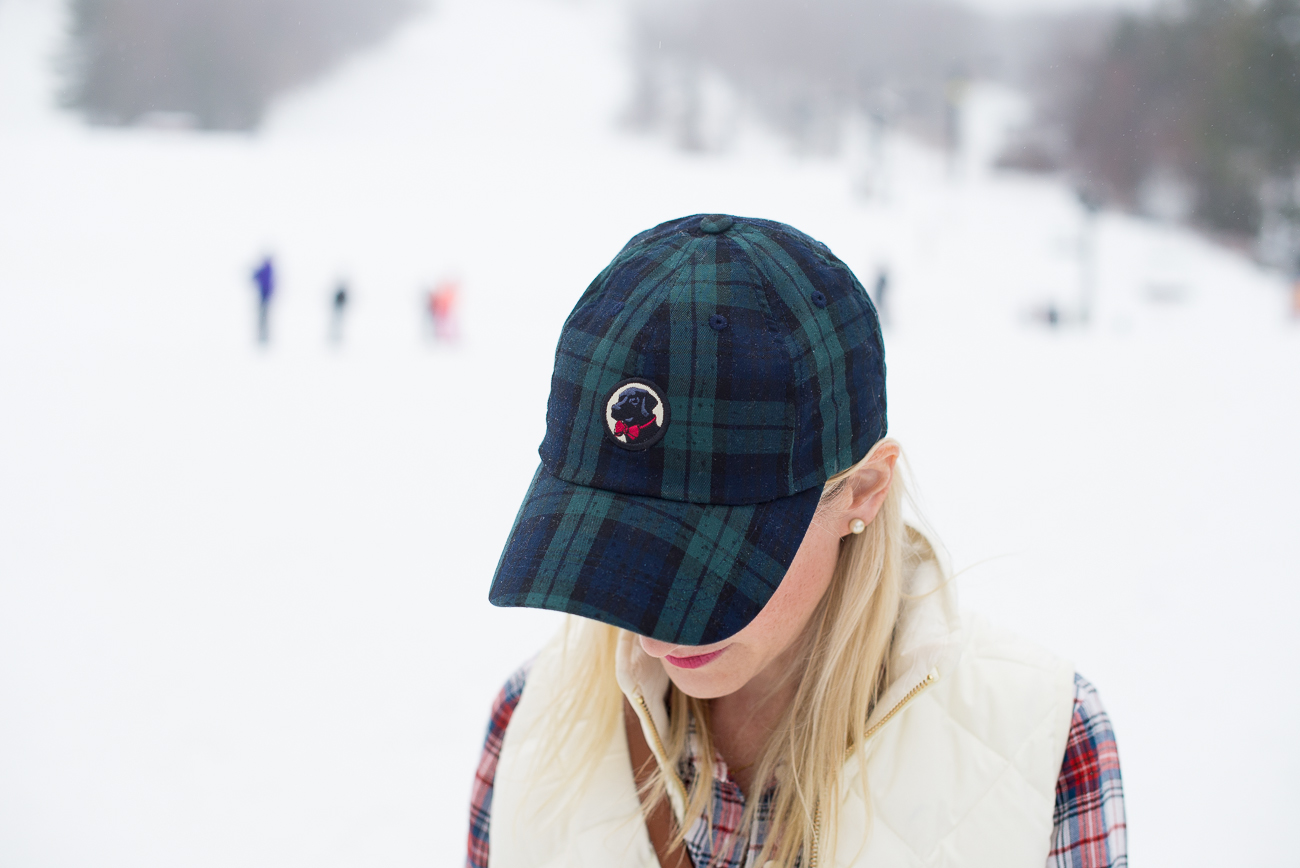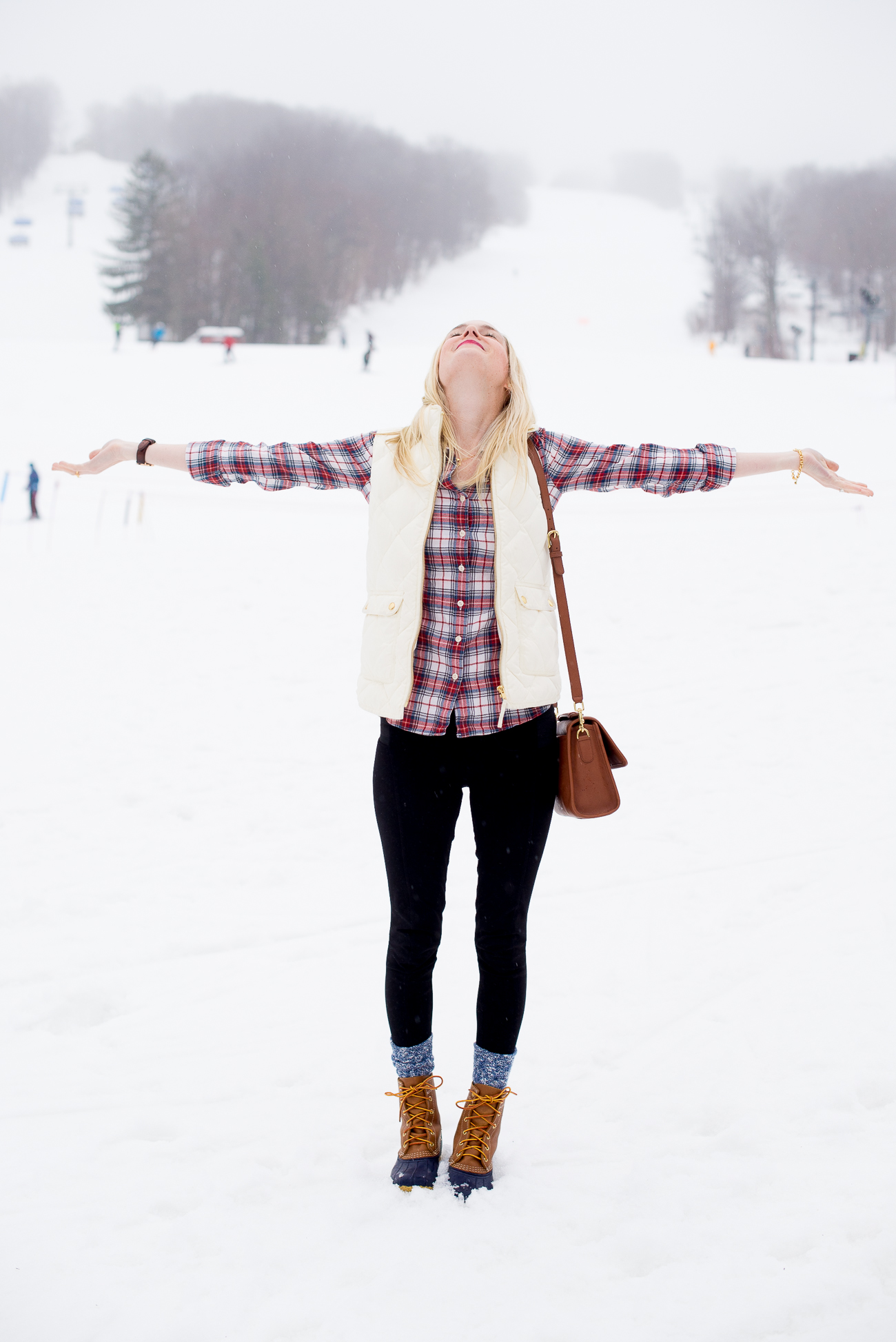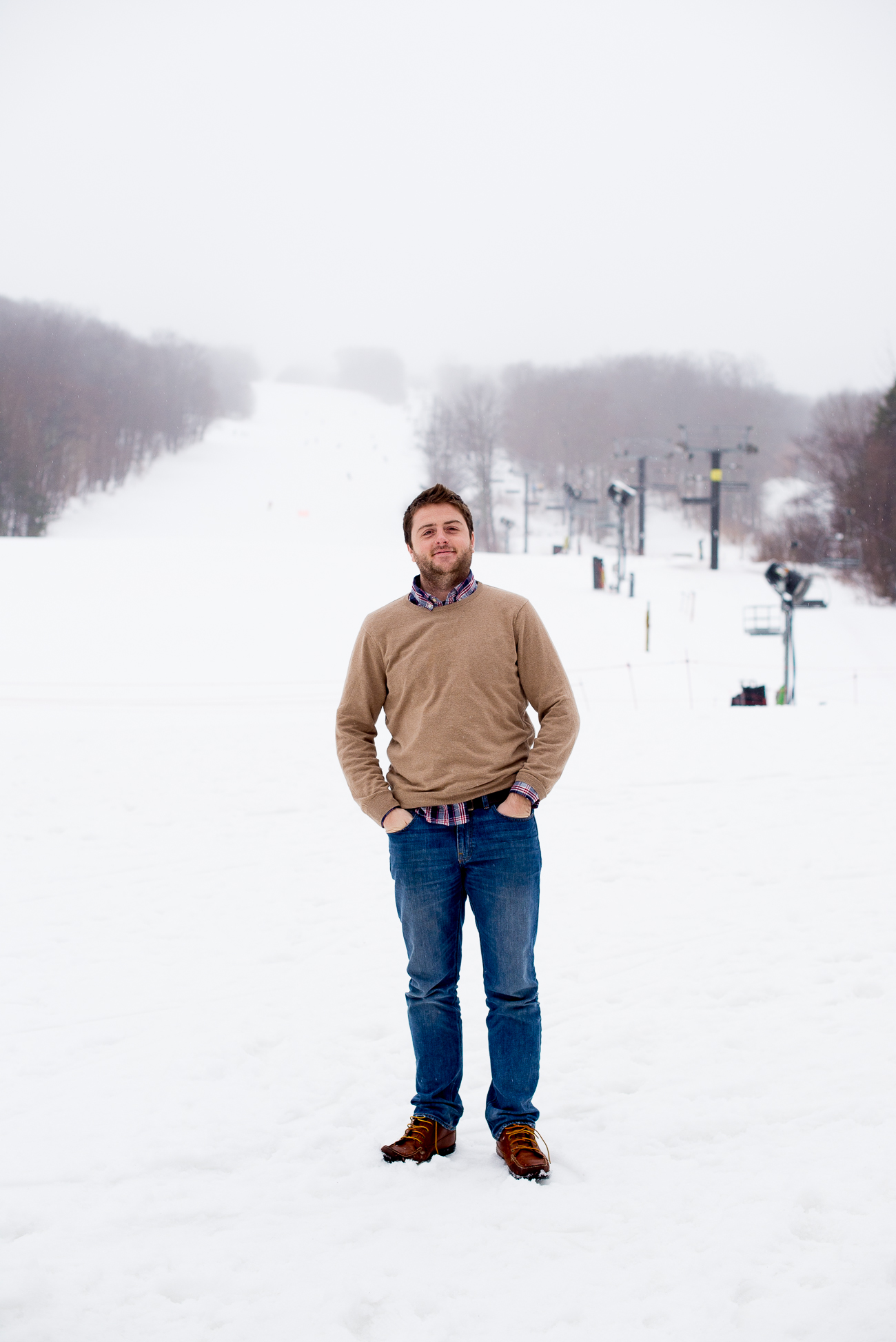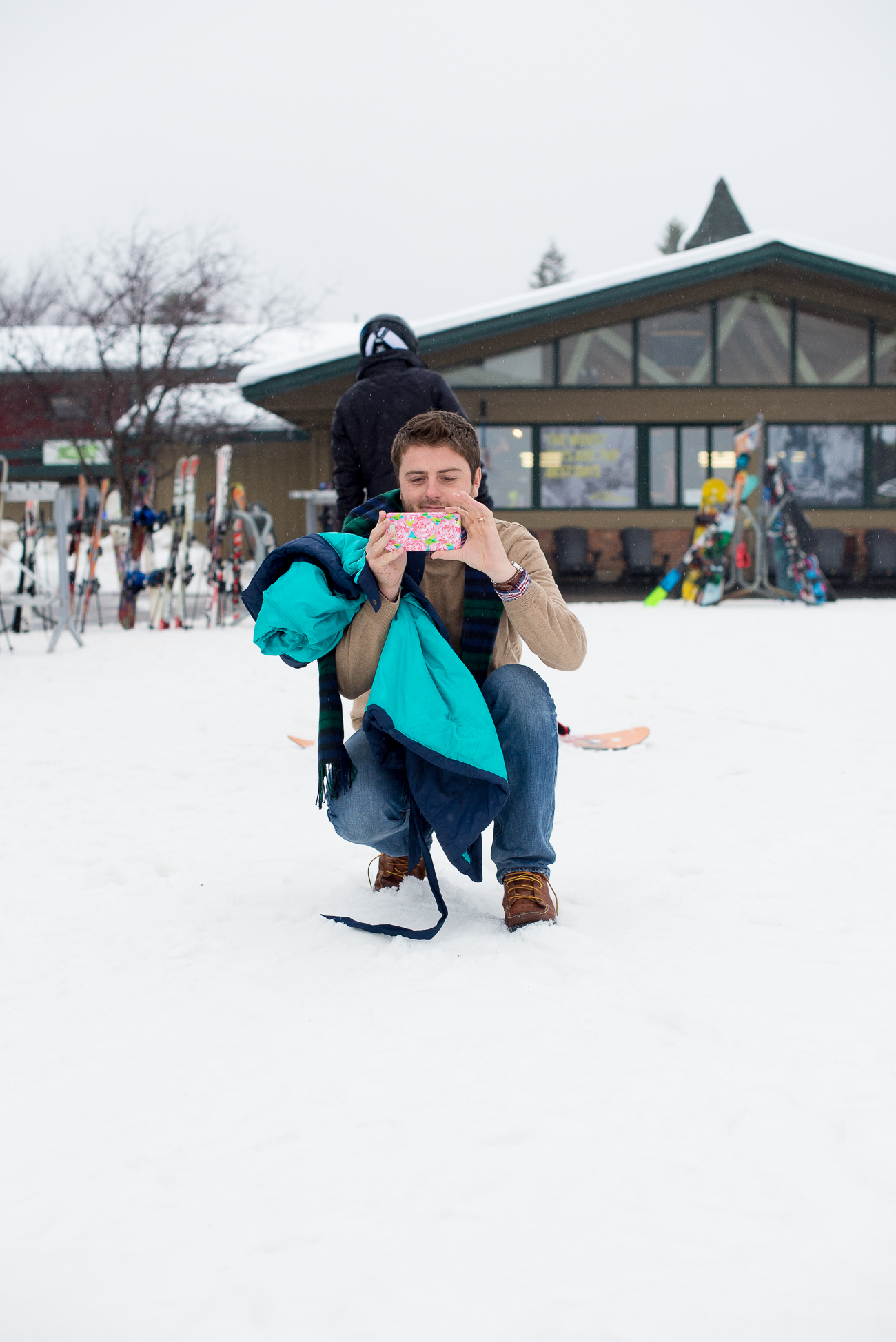 Navy L.L.Bean Boots