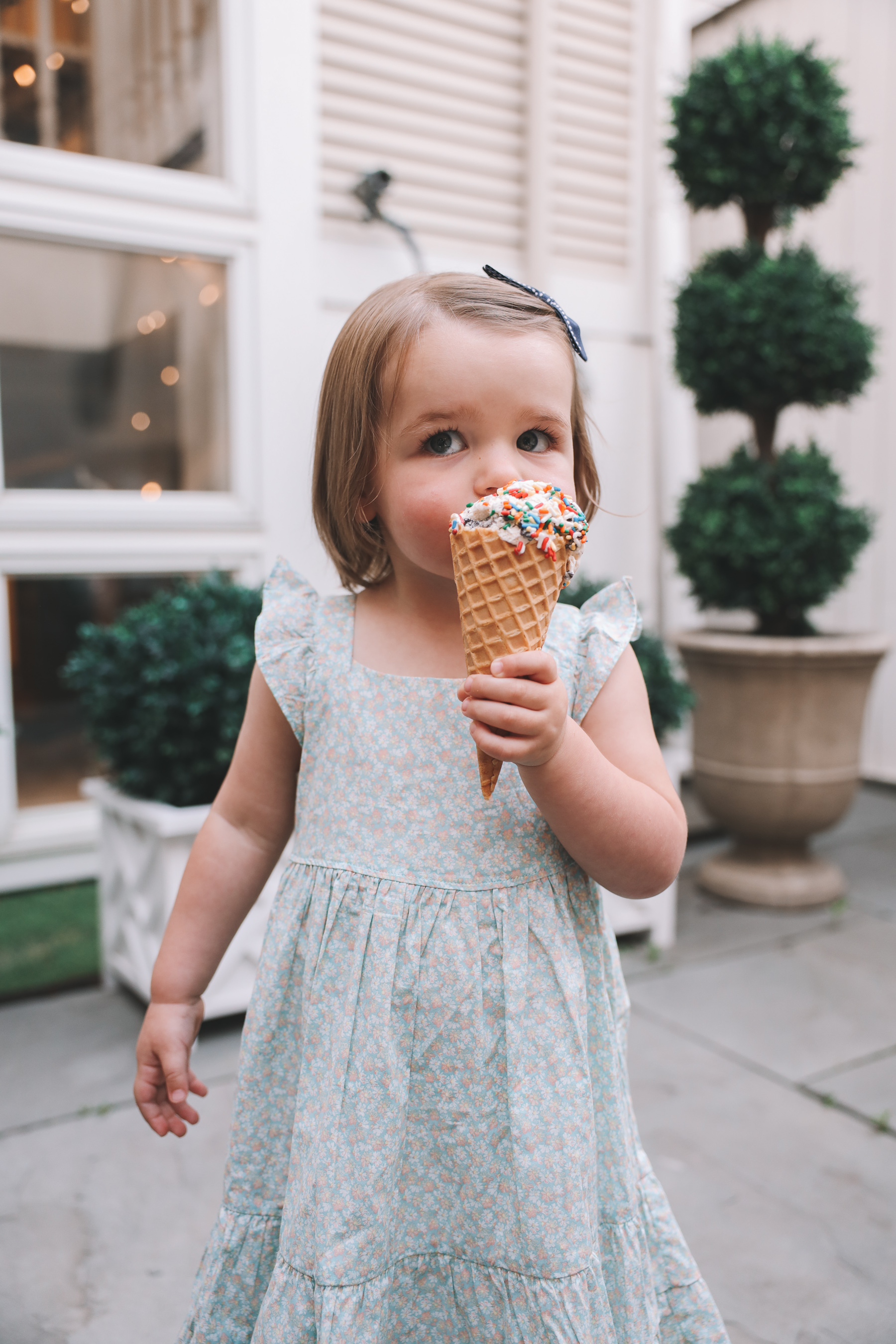 Mitch here!
We take ice cream seriously in this house.
…and I'm excited to share some exciting ice cream news with you. 🍦

Today we're partnering with Target to introduce their line of Favorite Day frozen treats, which have been giving us plenty of excuses to treat ourselves this summer! Favorite Day is here to remind me that indulging myself and connecting with my family over ice cream is fun, delicious, and let's face it—essential for anyone with two little girls at home. 😉
I can't tell you how much fun we had on this night. Emma and Lucy are ice cream connoisseurs, and their #1 and #2 Favorite Day flavors are Cookie Dough and Cookies & Cream, respectfully. I personally don't care what kind of ice cream I get. If you give me a moment, I'll eat anything you put in front of me. Plus we've loved all the Favorite Day flavors so far! (Though I guess if pressed, I would say the Fudge Brownie is my favorite. Oh my goodness; crazy stuff.) The ice cream is up there as my favorite indulgent treat, and I appreciate the fact that the brand represents something enjoyable for the whole family. (Kelly also thinks the packaging is very cute. She kept saying that when I brought it home. And happy wife = happy life.)
I love ice cream time with my girls. It's the best part of my week! My favorite day, if you will. ;)
Listen, at this point I'm covered in ice cream and I'm incredibly sticky. And I'll be honest: I'm definitely going to have another round of ice cream after the girls go to bed because… well, I deserve it.
So, as always…
Mitch. OUT!
Shop the post:
Favorite Day Ice Cream / Girls' Target Dresses

This post is sponsored by Target; all opinions are our own. And as always, thank you so, so much for supporting the partnerships that keep Kelly in the City up and running!