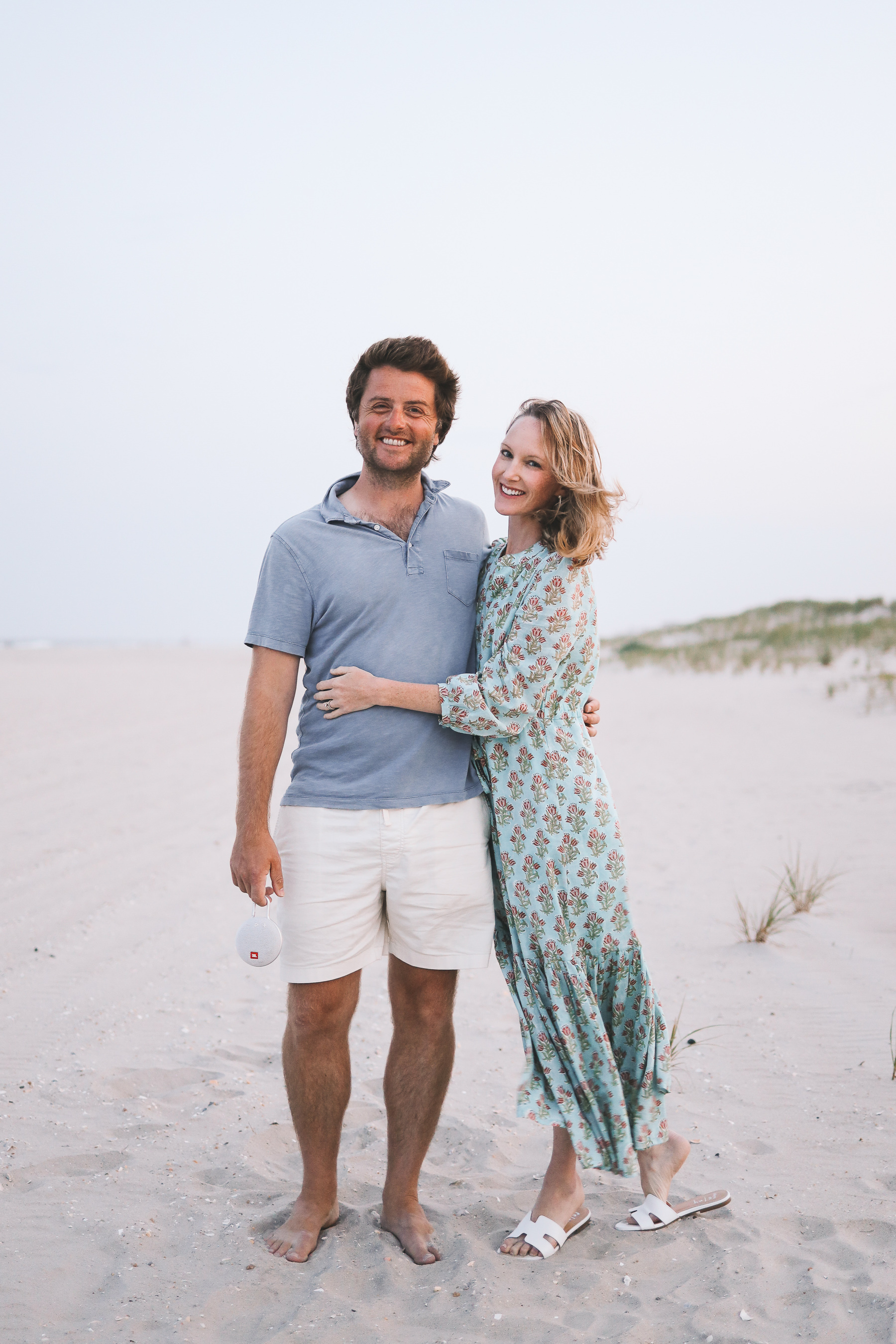 JBL Portable Waterproof Speaker / Outfit From This Older Post
You might remember me raving about this little portable waterproof speaker over the winter, but I'm hopping on the blog today for a full review!
The JBL Clip 3 Speaker is available for a crazy low price via eBay, today's sponsor! eBay is an awesome place to shop for electronics… especially this summer, as the site is offering huge savings—up to 40 percent and free shipping—on a wide selection of premium summer entertainment and tech products. Now's the time to upgrade, and get that better picture and sound quality!
And yes, my husband has brainwashed me. 😆 Back in New York, I didn't even own a television. And now here I am writing posts about my favorite technology! (I've been a big fan of eBay since New York, actually. I used to use it to fund my blog!)
Anyway, I originally bought the JBL Clip 3 for stroller walks with Lucy in the freezing cold/snow in Chicago. Lucy adores music, and it made our quests for Vitamin D and fresh air much, much more enjoyable. We'd blast and sing to The Wiggles, "Frozen" and various nursery rhymes… and it would somehow made the icy temps a little more tolerable. Without it, we could make it no more than a few blocks. With it, though, we could take on the city!
Here are a few other reasons I love it so much:
It's really easy to operate. And that's coming from someone who hasn't updated the software on her computer since buying it. (I know. But I can't resist hitting the "Remind Me Tomorrow" button whenever it pops up. 😜) Under "Settings" on my phone, I hit "Bluetooth" and then it pops up as a device. I connect, and open Spotify… and the music then simply plays through the speaker, not my phone. See?! ACTUALLY EASY.)
It's waterproof. Like, it's impervious to water. You can take it swimming with you! Rain, snow, pool or beach—it's good to go. This is very nice when you forget to put your stroller in the garage at the end of the day and it snows two feet overnight. Not that that's ever happened to me or anything.
It clips to anything. Backpacks, beach chairs, strollers, wagons—whatever. Take the tunes with you!
It's rugged. Drop it as often as you want. It won't break.
The sound quality is fabulous. How can such a tiny speaker perform so well?! I'll never understand it but 100 percent here for it.
The battery lasts forever. 10 hours of playtime, to be exact. Which means that even if I take a two-hour walk with Lucy every day of the week, I only have to charge the thing twice. Most weeks, though, I only charge it once!
It's affordable. So many speakers these days cost a fortune. I know because my husband is speaker-obsessed, and constantly trying to convince me why we need "just one more." ;) This one, though, is under $40 on eBay!

Rock on, Friends! And above are some of the other tech products on eBay that the Larkin Family recommends. :)
Shop the post:
JBL Portable Waterproof Speaker / Outfit From This Older Post
This post is sponsored by eBay; all opinions are my own. As always, thank you so, so much for supporting the partnerships that keep Kelly in the City up and running!