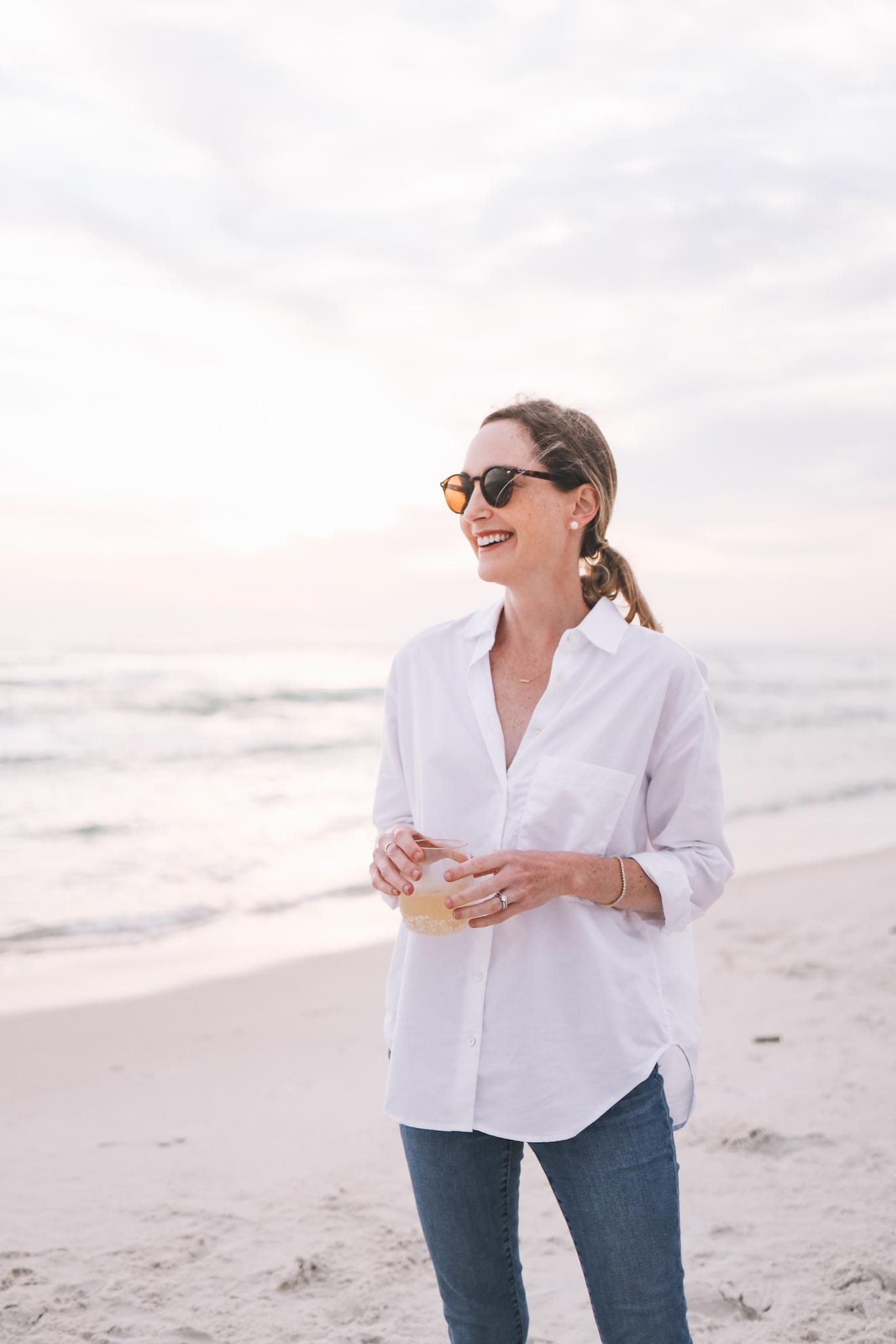 AYR Deep End Shirt (I also have and love this one!) / This Year's Toothpick Jean / Dana Rebecca Bar Necklace / Sunglasses / Faux Diamond Tennis Bracelet
I took the "plunge" last year and purchased a couple of AYR "Deep End" Shirts because friends had raved about them. (The white and the stripe, specifically!)
If you've been curious about them too, here are my takeaways:
They come in different materials. The stripe, for example, is made up of 30 percent nylon and spandex, making it have a dressier feel. The white is 100-percent cotton. Still, I think with a pump or a wedge, it would look absolutely adorable at night! Note: I've gotten away without steaming either shirt. I think they look pretty good coming out of the washing machine. :)
They're oversized, so order accordingly. I'm wearing a size XS here, and I don't think I could have gone up one. The company suggests ordering your normal size or sizing down if in between sizes, which is what I did—and the fit is perfect.
They can be worn tucked in or out, and they cover your butt! The butt-covering part is my fave. Great for skinny jeans or leggings.
They're classics, and won't go out of style. I'm all about timeless staples that stand the test of time. I know I'll be wearing my white shirt in five, 10, 15 years!
xoxo
Shop the post:
AYR Deep End Shirt (I also have and love this one!) / This Year's Toothpick Jean / Dana Rebecca Bar Necklace / Sunglasses / Faux Diamond Tennis Bracelet