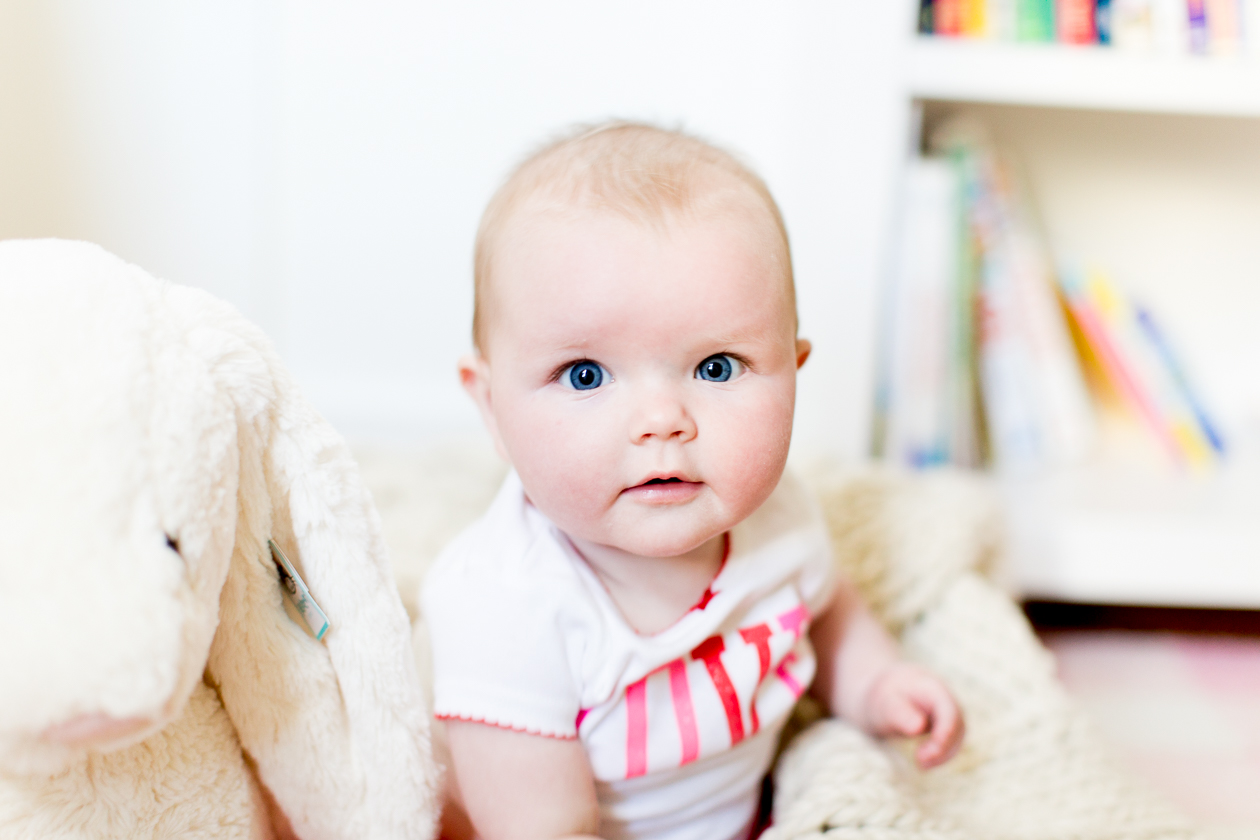 Oops. Totally forgot to hit publish last night when I put this post together, but I actually have two blog posts going up today! This morning, I'm sharing an impromptu Valentine's Day photo shoot I did with Emma yesterday, and then this afternoon, I'll be sharing the story of how Mitch and I met.
In case you missed it, here's Emma's nursery reveal. This is her favorite blanket, and this is the Magic Bunny we love so much. (Small, medium and large — and other colors here!) Here's her gingham rug and the adorable little outfit my mother-in-law gave her is from Carter's. :)
Happy Valentine's Day, guys! Be back in a couple of hours. Sending you love from Chicago!