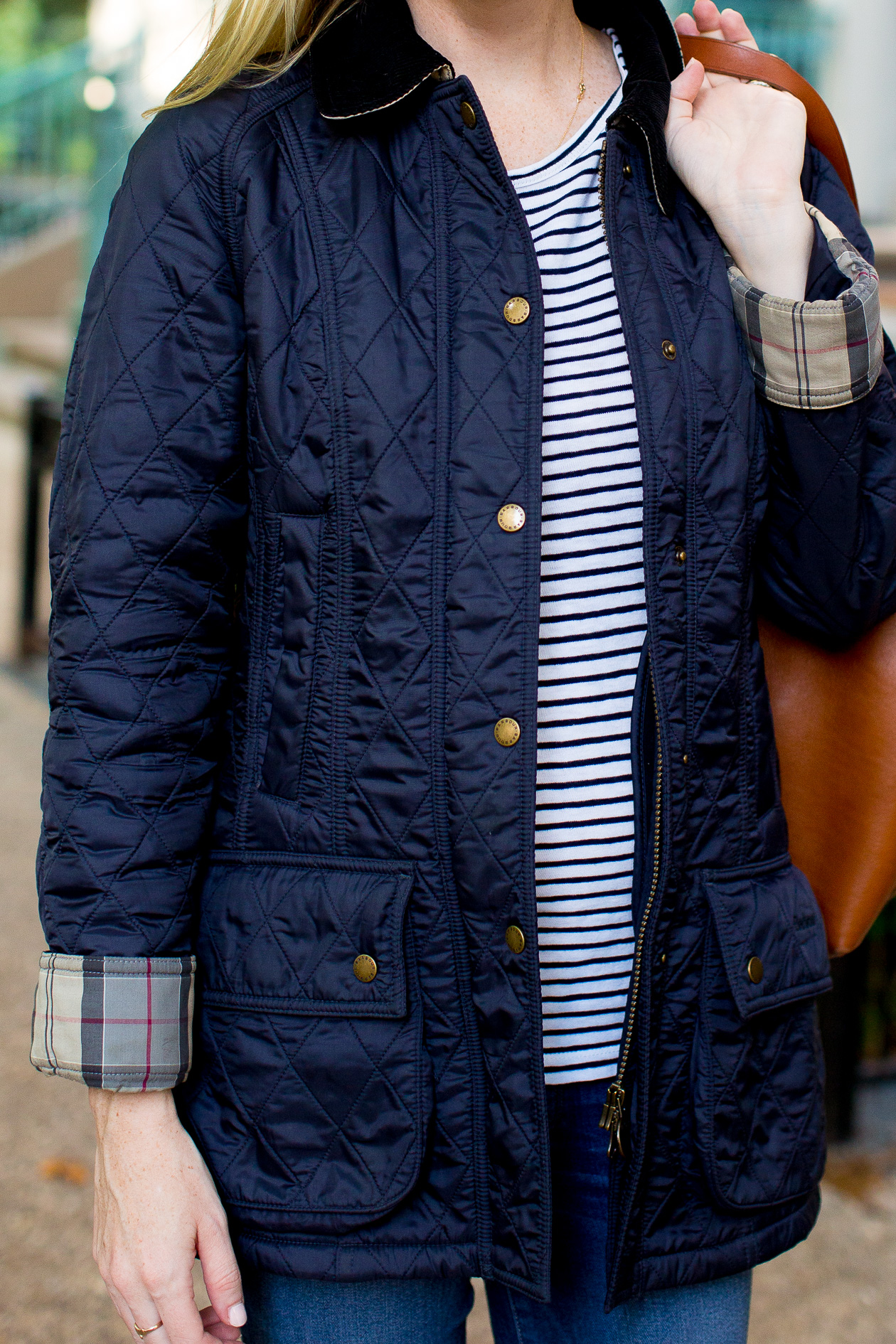 My favorite Barbour jacket of all time is on MAJOR sale!
This is a big weekend, guys. The Nordstrom Winter Sale is on, in case you missed my last "omgomgomg" post, haha. (No, but seriously. This cashmere sweater and this one, too: my faves, and under $50 each! I have one in black, navy and white.) But I failed to mention the fact that my favorite Barbour jacket of all time is also on major sale. I reviewed it in this blog post here (right after I had Emma!), and I really can't tell you how much wear I get out of it. I've had it for years! My mom and sister-in-law have it, too. ;) You should see us together in the fall; we're quite the sight.
I spoke about this here, but the quilted Barbour Beadnell is SO warm. I'll admit that it can't get me through a Chicago winter, but I totally wear it on 30- and 40-degree days without a problem. (It's so warm that I didn't even need it today!) I also love that it looks so similar to the classic Barbour Beadnell (also here).
Anyway, there's a ton of other Barbour products on sale right now at Nordstrom. Shop my faves below!
Barbour on Sale

New Barbour Products I'm Loving