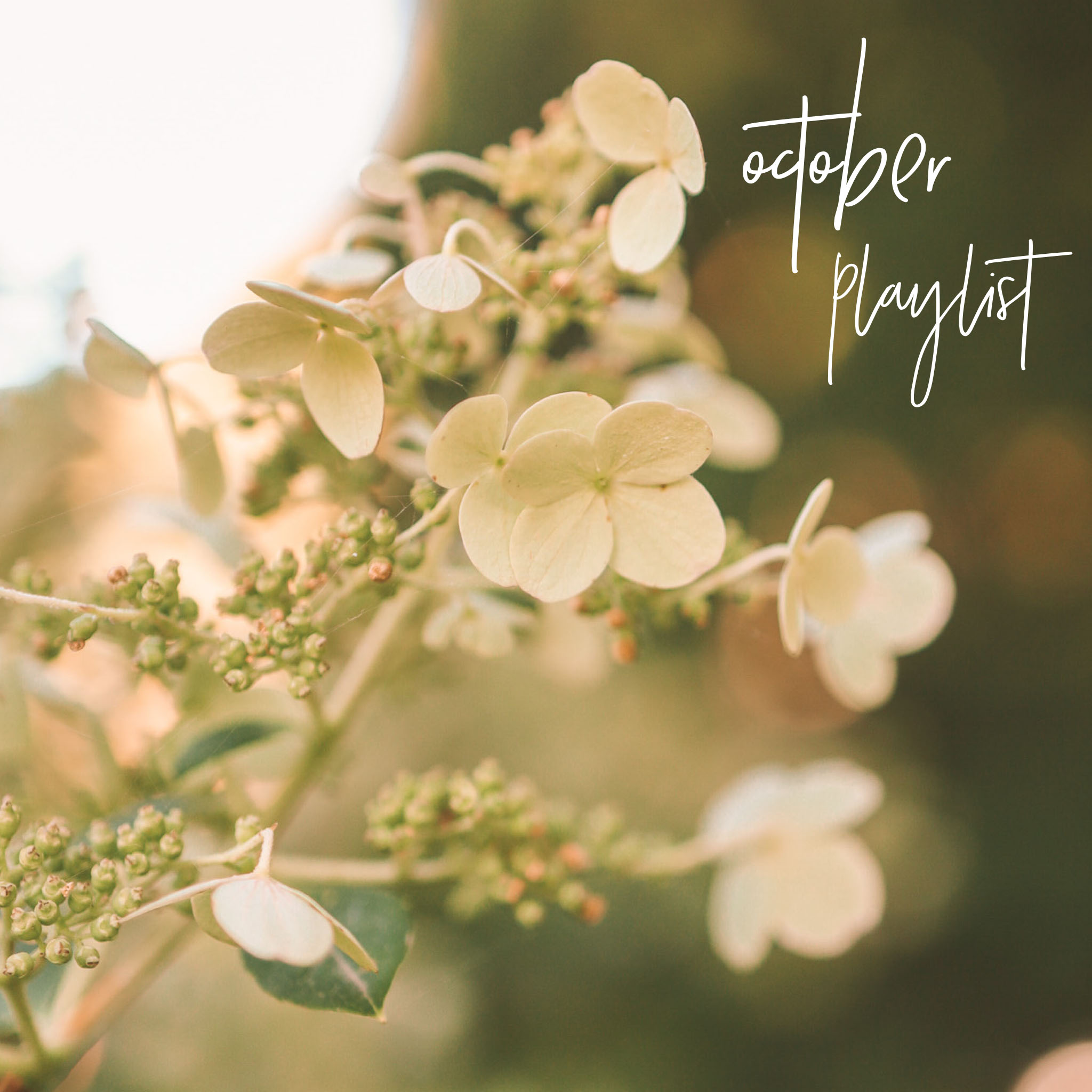 Who doesn't love October?
I can't tell you how much I've been enjoying the crisp weather; I've been taking Lucy on an hour-long walk every morning while Emma's in her first remote learning session and it's been so good for the soul. (For both of us! Lucy is teething hardcore right now, but she coos and squeals while we're walking.)
If you caught my June, July, August and September posts, the gist is that I pick a few songs from the month's playlist, and write about their significance. The catch is that I can't write for longer than the songs' lengths. (For example, if I'm writing about the Wilco song "California Stars," I have only 4 minutes and 59 seconds to write and then I have to stop.)
So here we go:
"Kyoto" by Phoebe Bridgers: I'm becoming a VERY BIG Phoboe Bridgers fan. I seem to fall in love with another one of her songs every week, and that's big for me, as I'm fairly resistant to newness and change. 😜 I actually first saw her perform "Kyoto" on NPR's Tiny Desk series, of which I'm a huge fan, and I think I replayed the video 50 times. Both versions are amazing, though I really love the Tiny Desk one. (Can't find it on Spotify but hope it'll appear eventually. Also watch this version, which she filmed at home for a COVID-19 benefit.) Anyway, the song isn't a breakup song; it's about her father—and Imposter Syndrome, when visiting and experiencing a new place. Even more powerful when you know that.
"Wildflowers" covered by Trampled by Turtles: This is obviously a cover of a very famous Tom Petty song. I love it. "Wildflowers" evokes this vivid memory of driving down North Benson Road in Fairfield, Connecticut—away from the university, where I went to undergrad—blasting the song, sunroof wide open because it was stuck. I'd just survived a really terrible heartbreak that I was certain would kill me… and then it didn't and I started feeling like myself again. And as the tiny leaves or petals (or whatever was falling through the broken sunroof) swirled around the car's interior, I realized I was going to be okay. And I was.
"Danny's Song" by Loggins & Messina: This was my parents' wedding song. ☺️ And it's part of the reason they named my brother "Danny." It's a beautiful song and one that was played so, so often in our home growing up. I actually used it in my senior year English project video! And when I listen to it now, I think of just how lucky I am to have Mitch and the girls. How blessed we are.
"Betty" by Taylor Swift: LOVE. THIS. SONG. However, fair warning: She drops the f-bomb in it quite a few times. But no matter; hello, she's stepping into the shoes of a 17-year-old. ;) Anyway, it brings me back to the old Taylor songs. (Fun fact: She used the names of her friends' children. Specifically Blake Lively and Ryan Reynolds' children!) I included "Death by a Thousand Cuts" right after, which is my favorite song from the album "Lover."