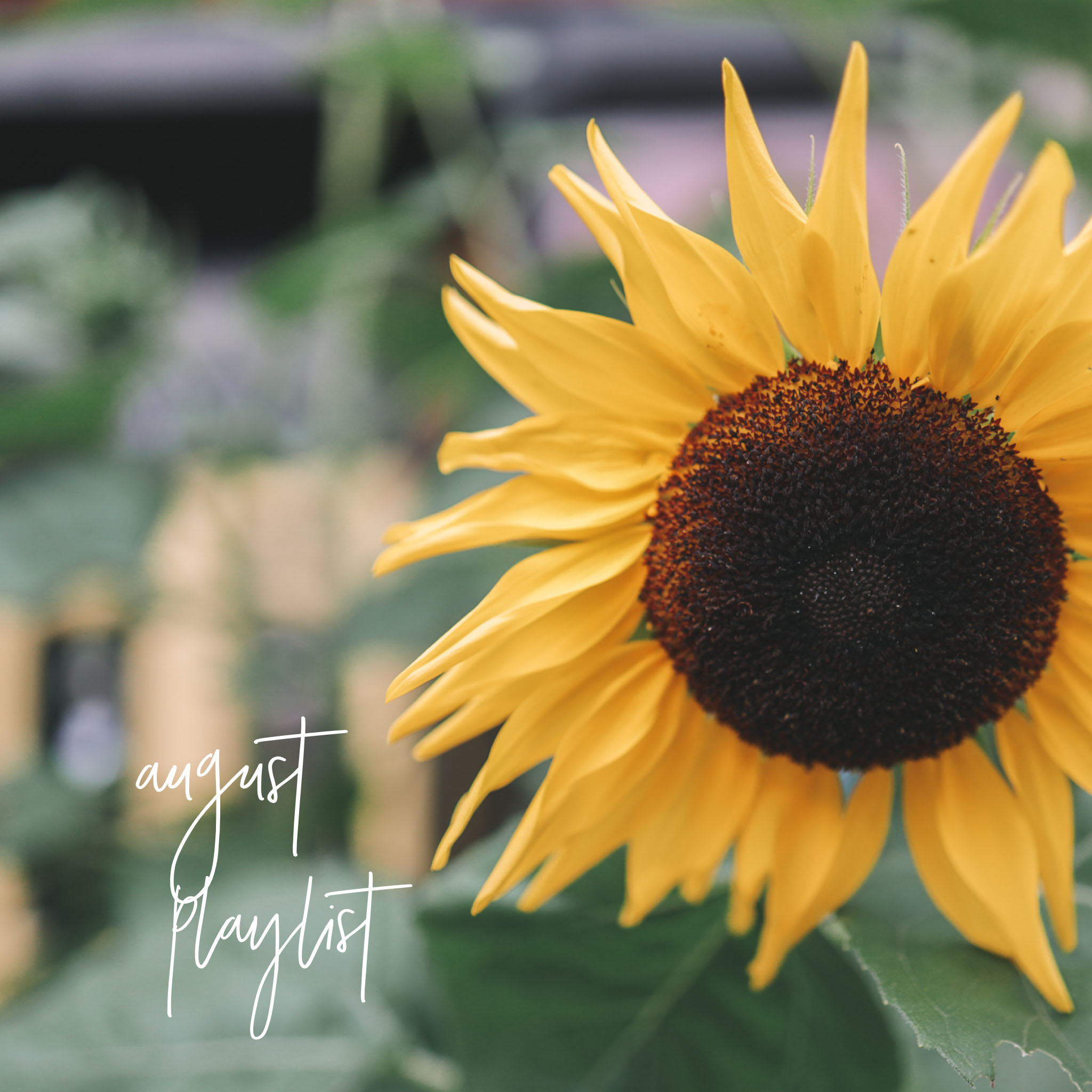 August 30st, guys! IT TOTALLY COUNTS. 😂
Here is my August Spotify playlist.
If you caught my June and July playlists, the gist is that I pick a few songs from each playlist, and write about their significance. The catch is that I can't write for longer than the songs' lengths. (For example, if I'm writing about the song "California Stars," I have only 4 minutes and 59 seconds to write and then I have to stop.)
Listen: There's a pandemic. This is creativity for me.
So here goes:
"Rescue Song" by Mr Little Jeans: Oh man. This song IS the chapter of life when Mitch and I were evicted from our NYC apartment in the East Village and moved to Hoboken on a whim because we had less than a week to find a place and the Brooklyn apartment we had our hearts set on fell through. It was a rough year and half–mostly because our jobs were taking a toll on us and the commute was insane–and that era was definitely what precipitated the move to Chicago. But this was one of our favorite songs at the time… and it does really make me remember all the crazy fun we had during that chapter, too. We were young and in love and sleep-deprived and sad and hopeful, all at the same time! It was the beginning of new adventures and so, so much happiness.
"Northern Sky" by Nick Drake: This brings me back to college and my early 20s when I was convinced I'd never find this kind of love. I wish I could go back to that version of myself and tell her that everything would work out, and that she'd one day be happier than she could ever imagine. But yeah: When I hear this song, I guess I think about all the college and 20-somethings out there who are heartbroken or perhaps feeling nothing and wanting to feel anything, like I was… if that makes sense. I remember playing it again once I'd fallen in love with Mitch, though, and it had taken on a totally new meaning. And now when I listen to it, I'm filled with a sense of gratitude. Which I suppose is what Nick Drake was feeling when he wrote it.
"She Hung to the Moon" by Rockwell Church: The band Rockwell Church reminds me so much of high school–and bonding with my dad, my brother Patrick, and my best friend John. (Who I spoke about in this recent post.) I think I discovered the band on Napster or something like that, and I fell deeply, deeply in love with them… and so did Dad, Patrick and John. At one point, we went to go see them at a little venue… and they sang a new song called "Strawberry Blonde," which blew us all away. I e-mailed the only e-mail address for the band that I could find at the time and asked whether they'd be releasing it on an album any time soon… and the duo (Joti Rockwell and Nathan Church Hubbard) e-mailed me the mp3. 😭 I still have it saved in my email and pull it up often! The band is no longer in existence but they reportedly get together every once in a while for shows in the D.C. area. I'd love to see one once life goes back to normal! Rockwell is apparently a professor at Pomona College and Church works for Twitter. Anyway, "She Hung to the Moon" is one of my favorites, but I honestly love all of them.
"Stay" (Acoustic) by Lisa Loeb: All I have to say about this is that I'd drive around in high school and college blasting this song and singing along to it at the top of my lungs. This is incredibly embarrassing to admit but I just thought you should know. (And then Lisa Loeb came to City Winery in New York when I was still living there and tickets sold out in minutes and I cried. Like, a lot. At a dive bar. It's fine.)
If you're still reading, thanks for staying with me. 😜
Any songs you've had on repeat lately?