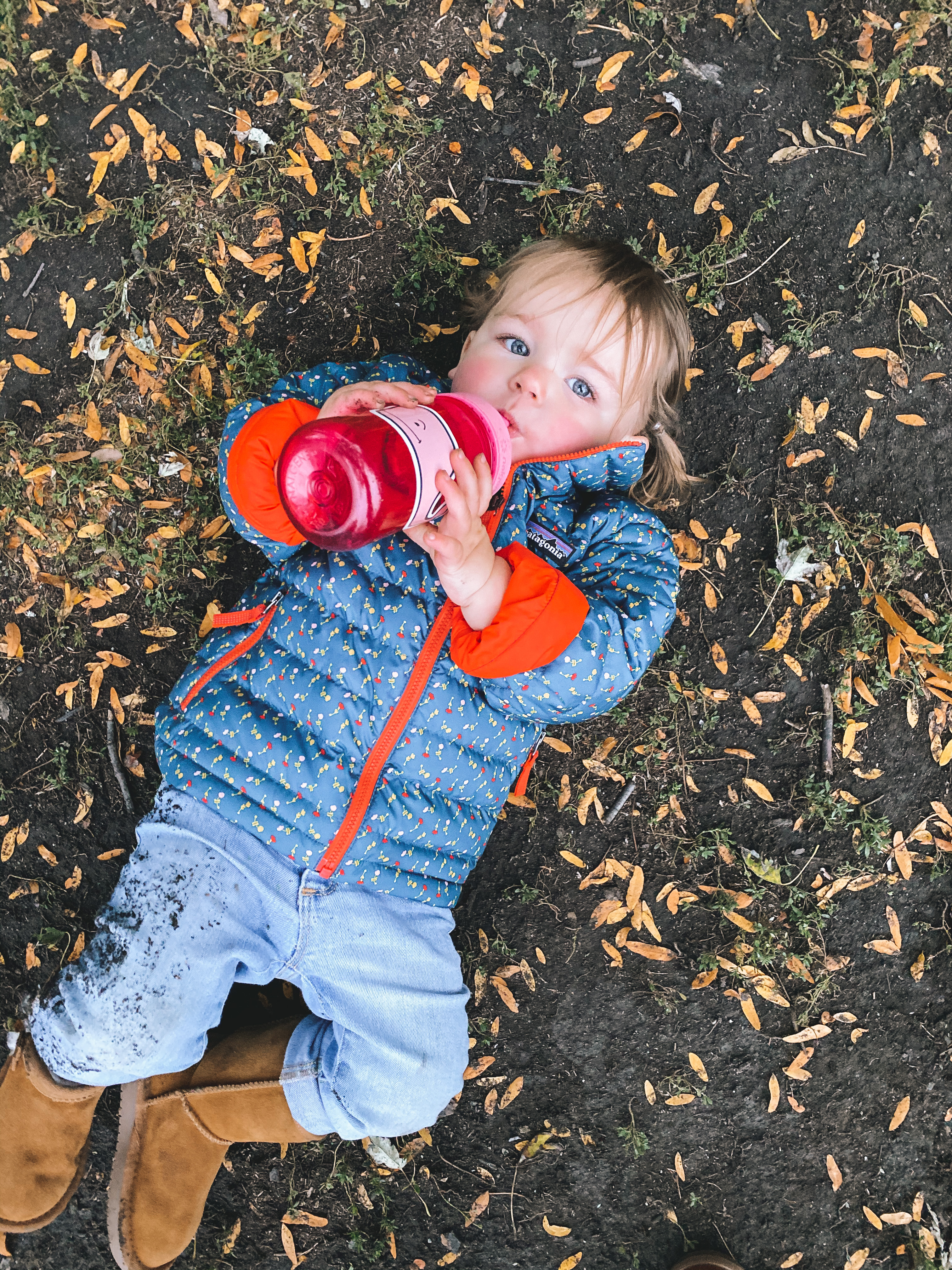 A cute iPhone snap from this day.
Disclaimer: I'm currently trying to pound out a month's worth of work while the girls are down at the lake house, so I really just pulled the first 20 or so photos I came across on my phone for this post and HERE WE ARE. Let's tell some (very) short stories!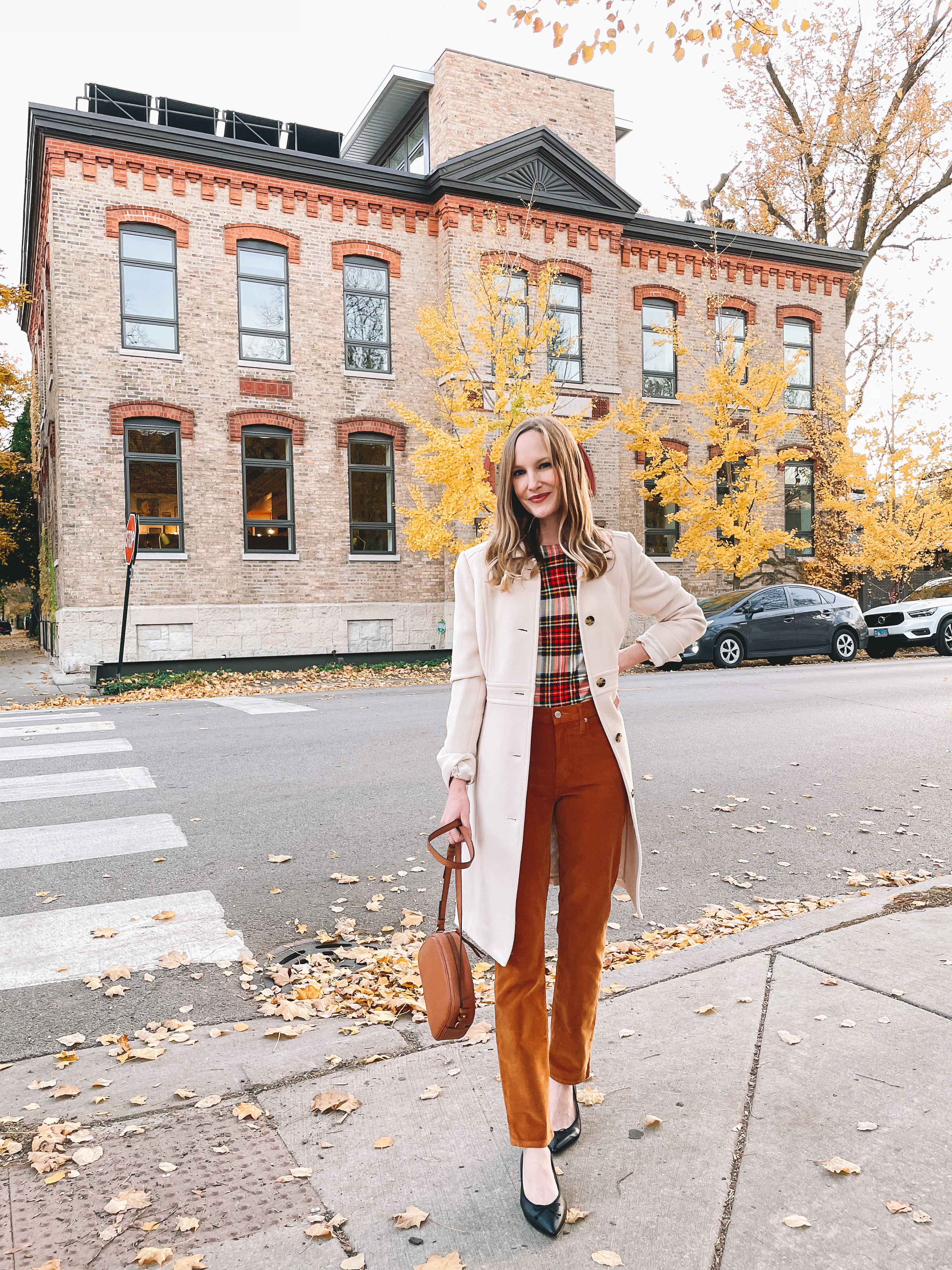 Oh HEY! This is the best November—weather-wise, of course—I've ever experienced. I've been putting some extra effort into my outfits because I find that it really helps my disposition! Fake it 'til you make it. Wearing this coat, these cords, these bow flats, this tartan sweater and this bag.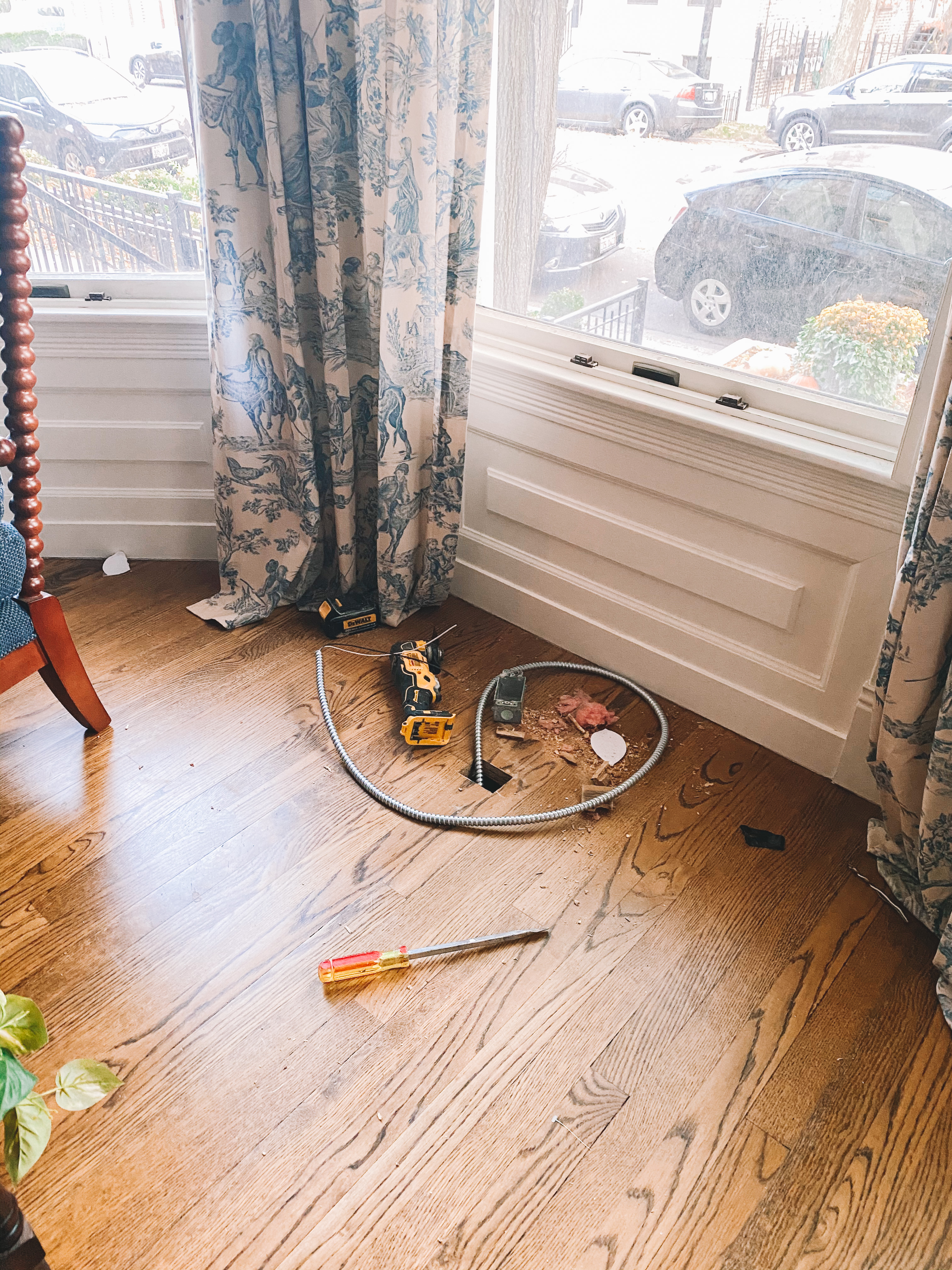 When we were under renovations last year, I forgot to install an outlet for the Christmas tree lights. Huge fail, haha. A year later, we're putting it in! Definitely way more of a hassle than it would have been in 2019, but in the grand scheme of things, not too bad. We can also now plug our lamp in. Score. (Living room details here.)
Took a stroll through the Gold Coast, which is a neighborhood about a 20-minute walk south of us. It's beautiful, and particularly beautiful this time of year. Those leaves!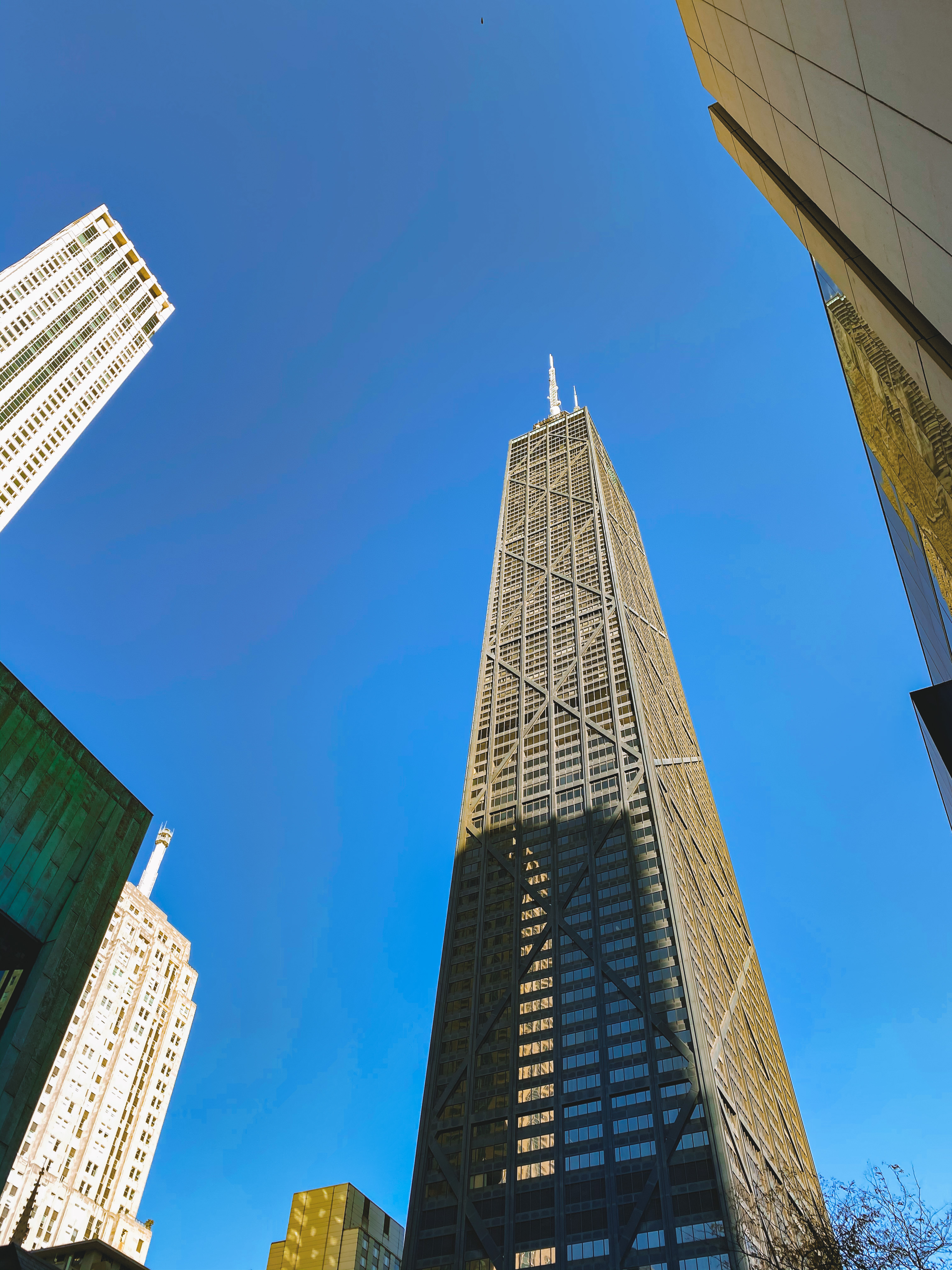 Took this photo on the day that things began looking UP.
Noodle is OBSESSED with our next-door neighbor, JR. It's hilariously cute. We have outdoor happy hours with JR and Nicki, and Noodle flips out if she feels that JR isn't giving her enough attention. She'll straight-up bark in his face if she wants more love. I'm really sorry, guys. You deserve better. 😆
(This is our all-weather resin wicker couch, btw. SO GOOD! Very Chicago-friendly.)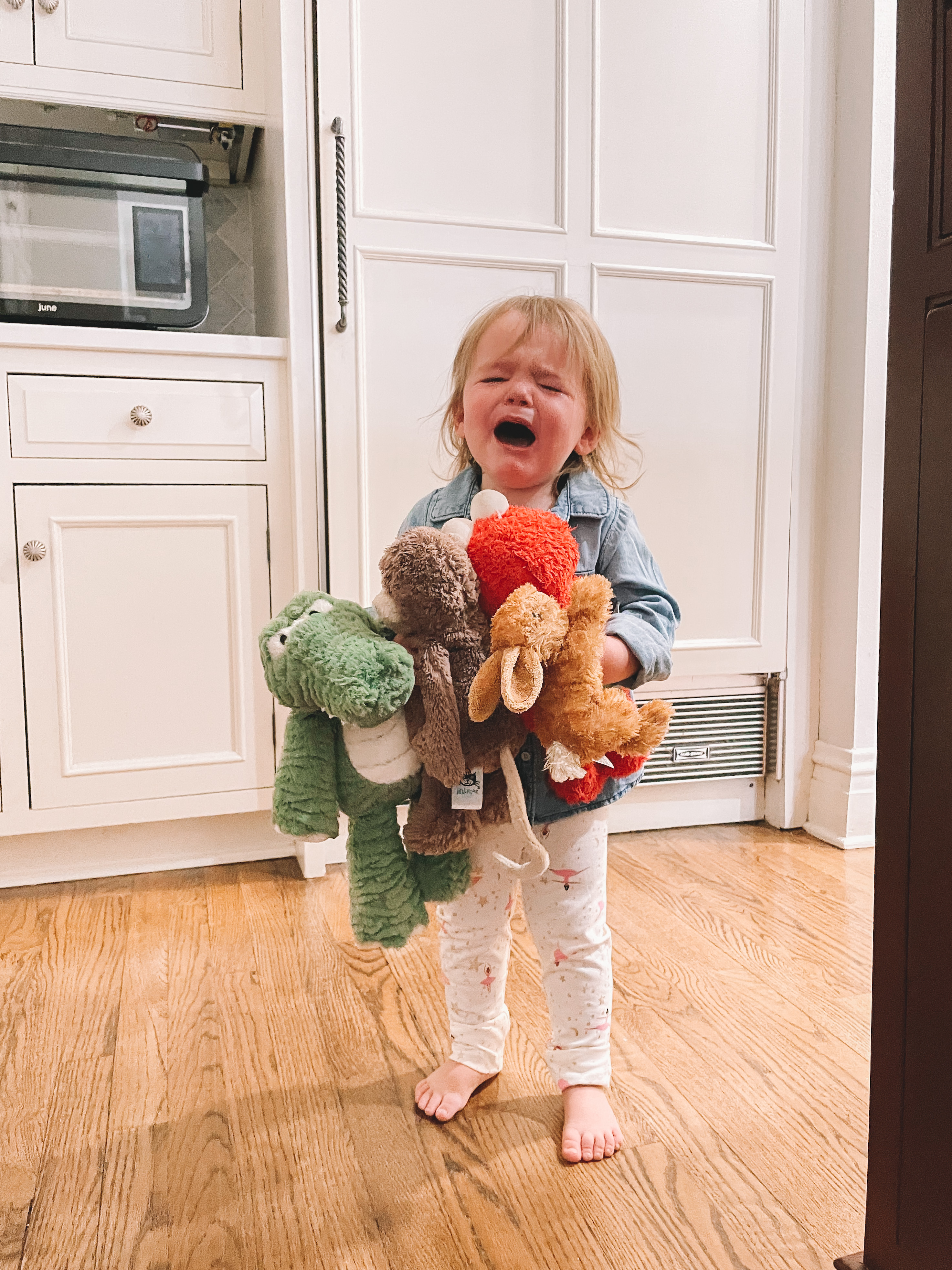 It was nap time. But does this photo not scream 2020?
Ballerina leggings here and THE DRESS IS SO CUTE!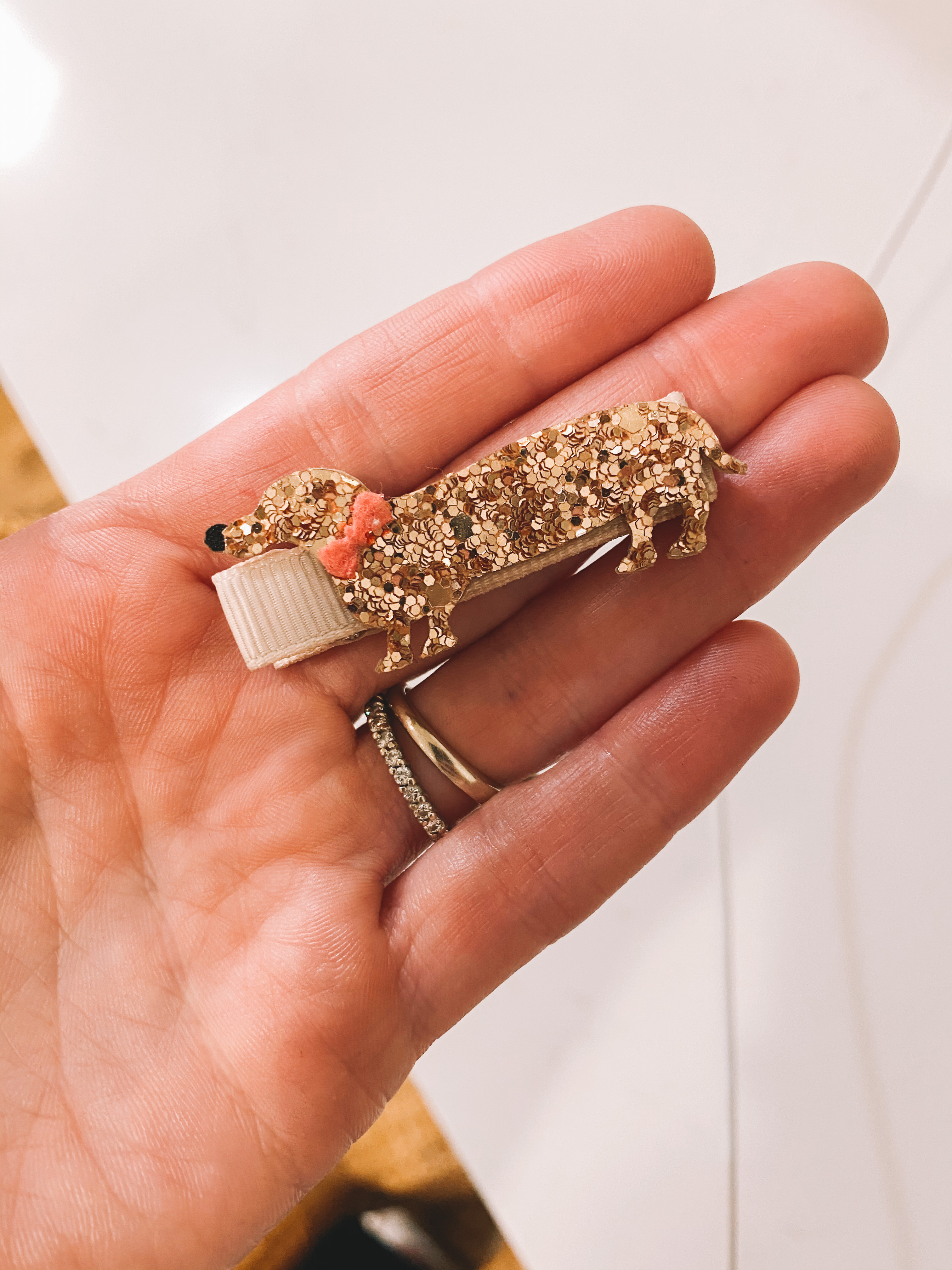 My friend Bradley got these barrettes for the girls. I teared up. I have issues. Thank you, Bradley! We miss you guys so much.
I forget where she got them but there are some good options on Etsy! These are adorable.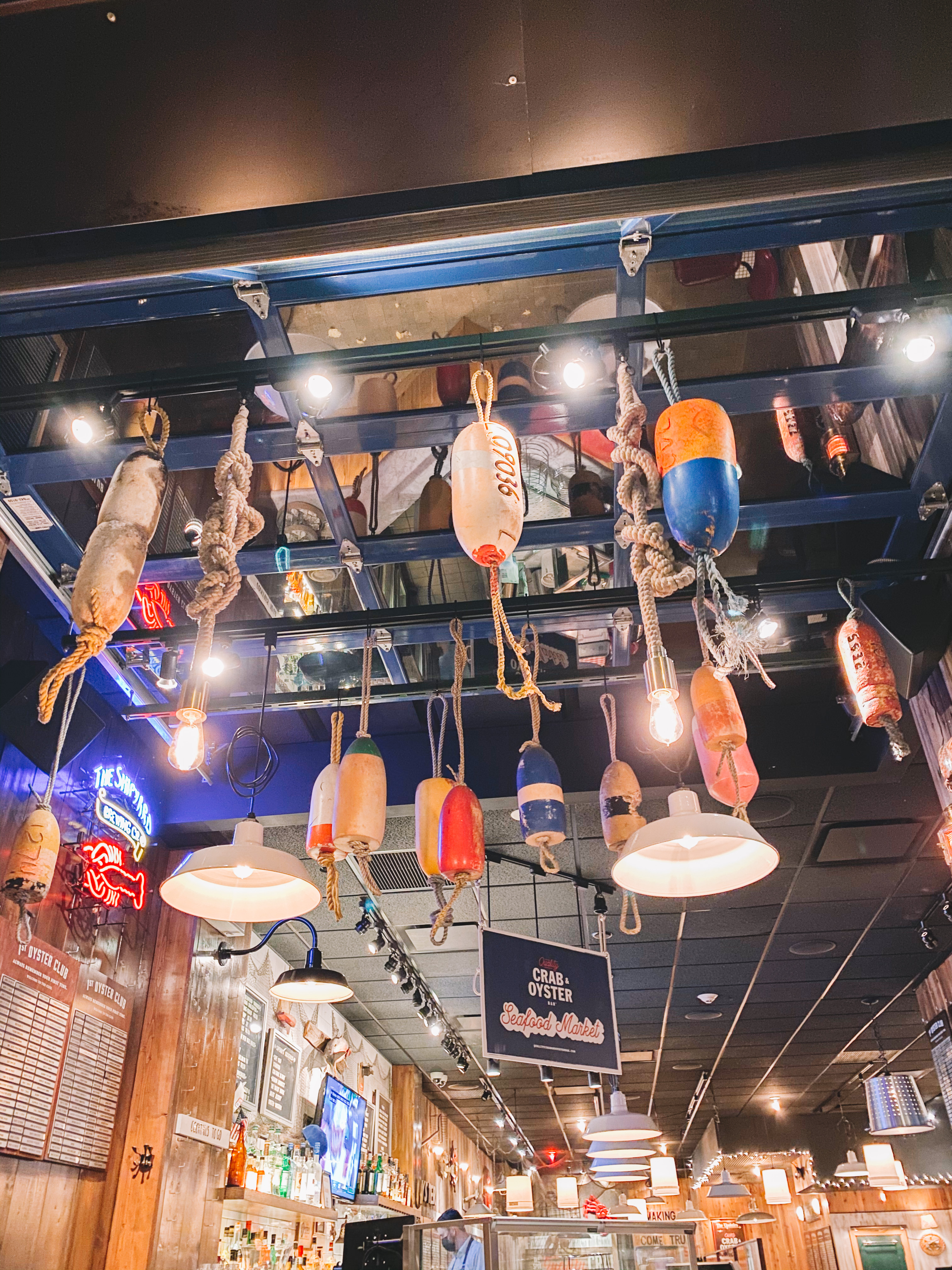 Oyster Bah in Lincoln Park has outdoor seating, and we went on Monday since we didn't have the girls with us and it was basically empty. Had such a good time! Felt kind of like our old lives for a moment there.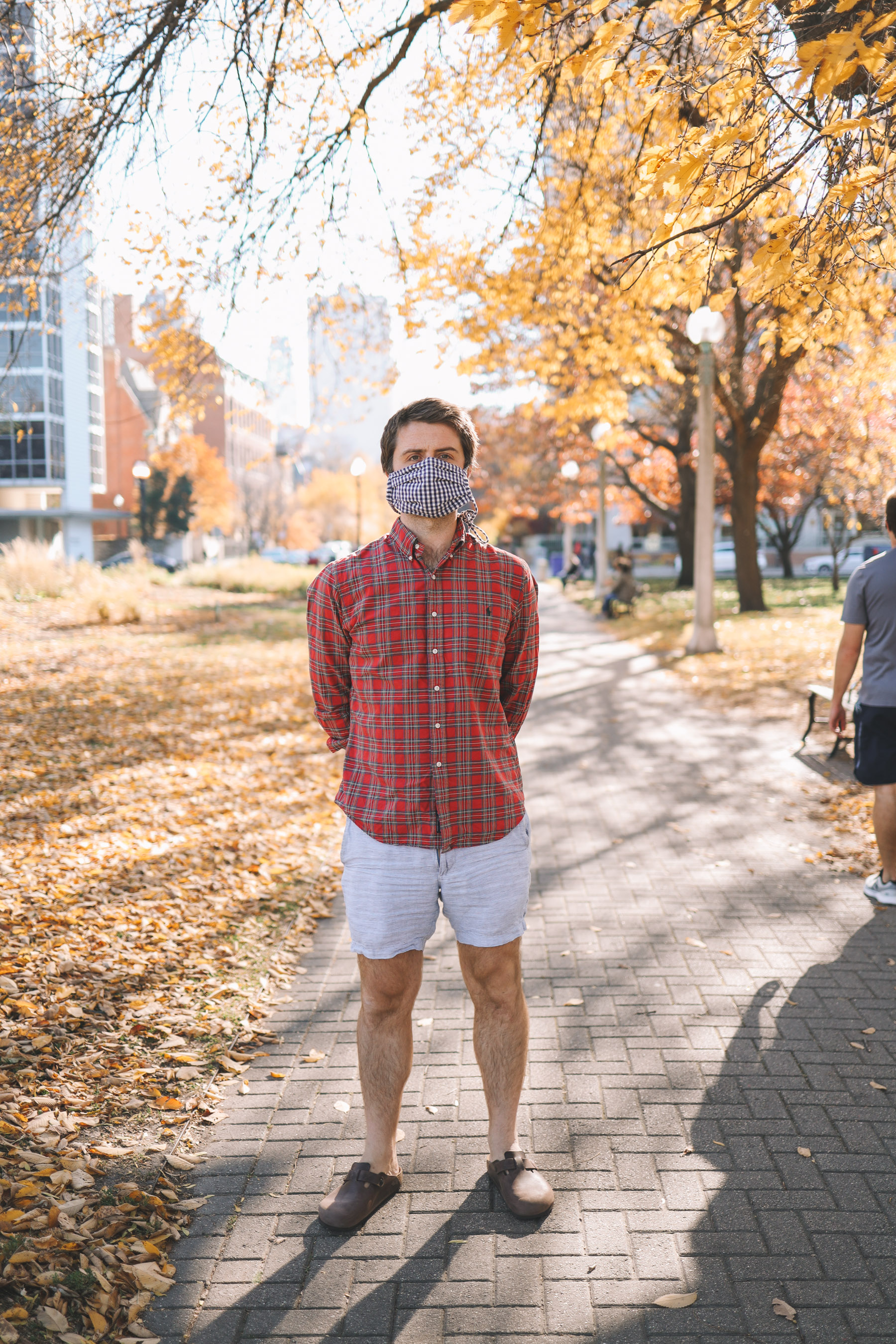 WEAR YOUR MASK. :)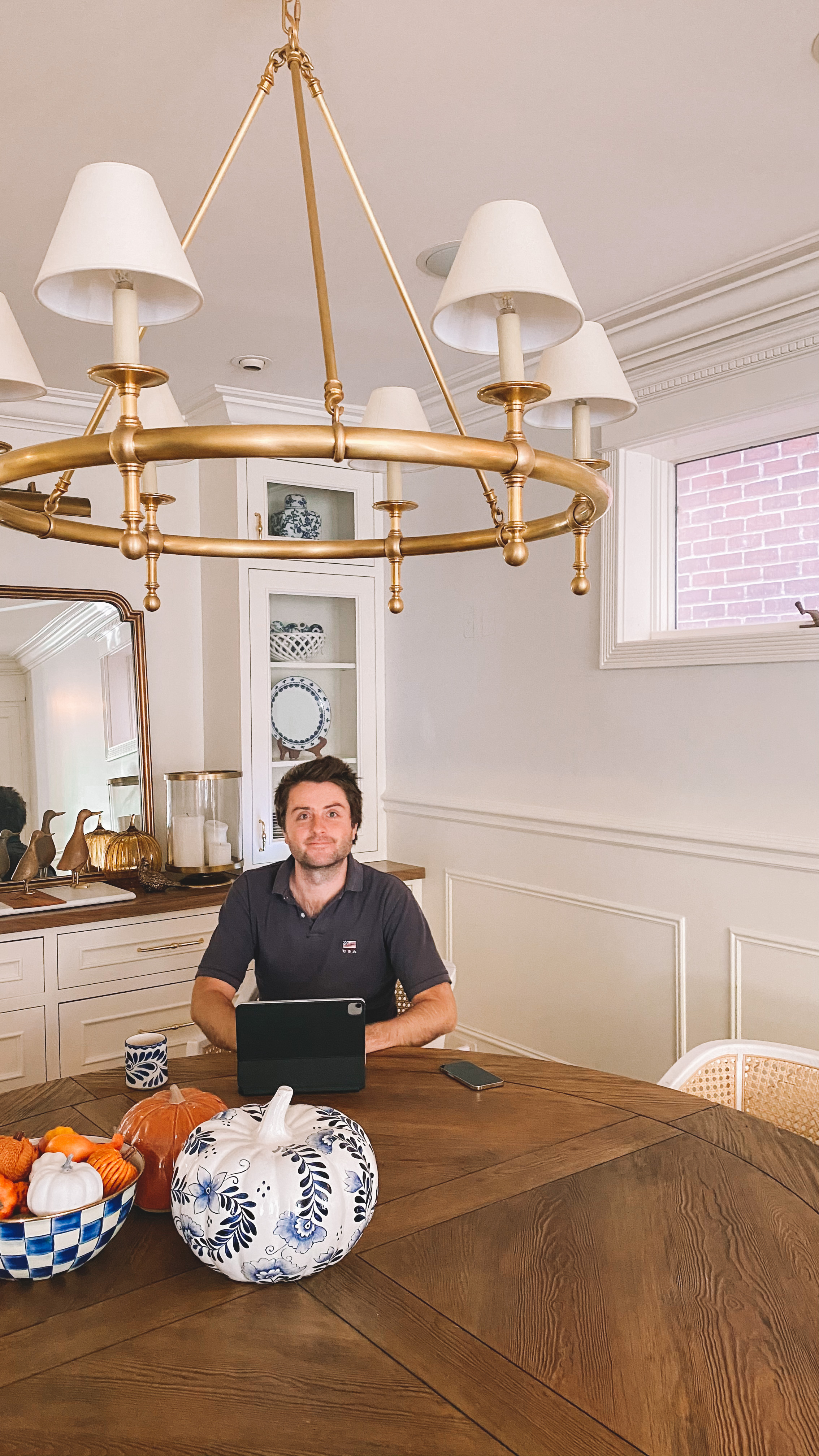 This is life right now. Just trying to get as much done as humanly possible so we can enjoy the holidays! Mallard ducks on sale. Chinoiserie pumpkins here. Dining room table, chairs (PB's version is amazing! Walmart also has them as does Overstock), chandelier, mirror, hurricane candle holders, orange pumpkin, checkered bowl, glass pumpkin and cutting board.
Can you get OVER the fact that these are faux pumpkins? I mean, obviously the straw one is fake, haha. But the orange ones are, too! Details here.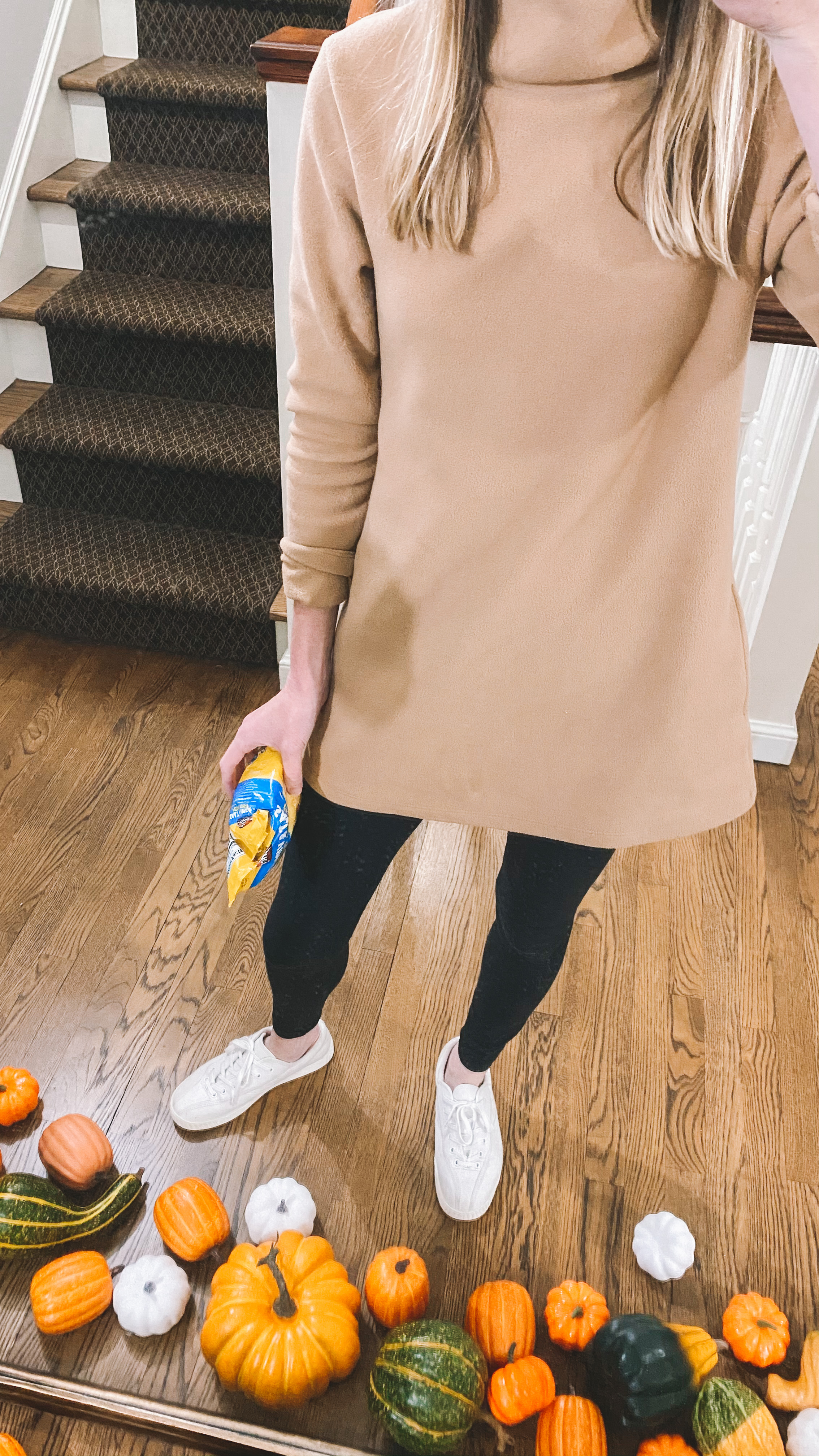 It's Dudley-Stephens weather! Here's the one I'm wearing in the photo. Perfectly paired with leggings and sneakers.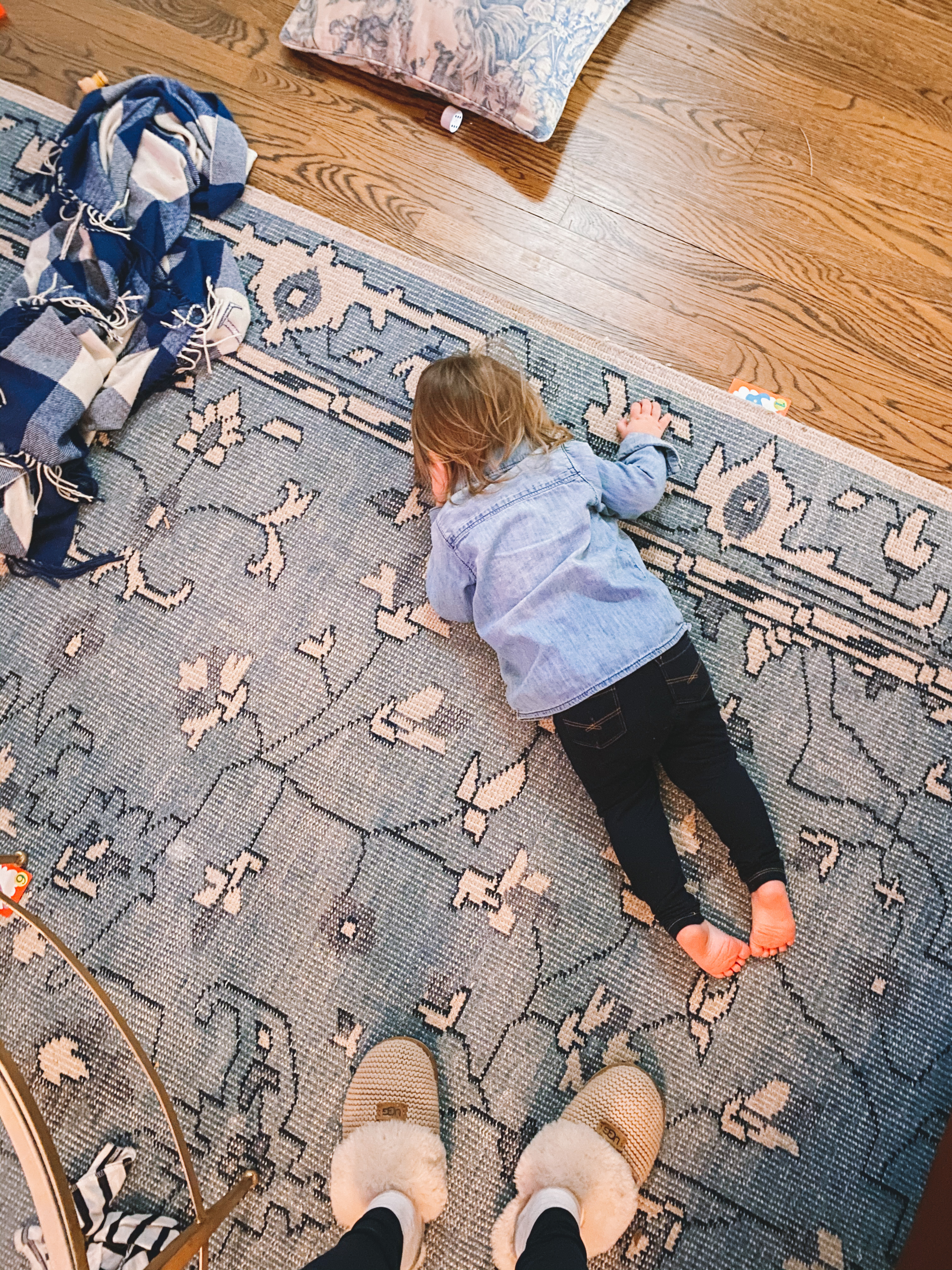 Lucy's silent temper tantrums give me life. Living room details / slippers / rug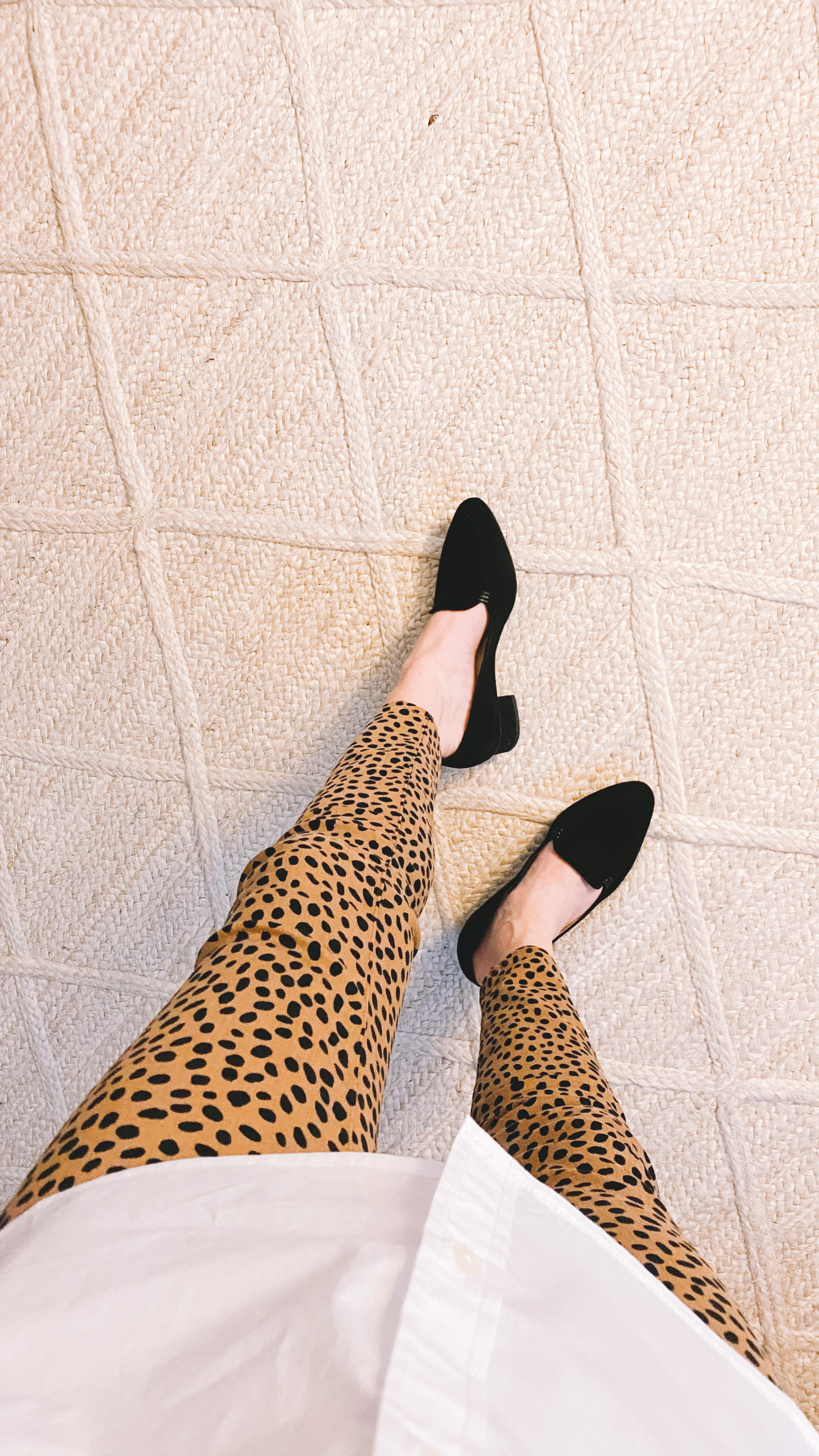 Outfit details here. (Use code "SARAHFLINT-KELLY" to take $50 off my chunky heeled loafers! TTS. Leopard jeans are insanely discounted. Size down!)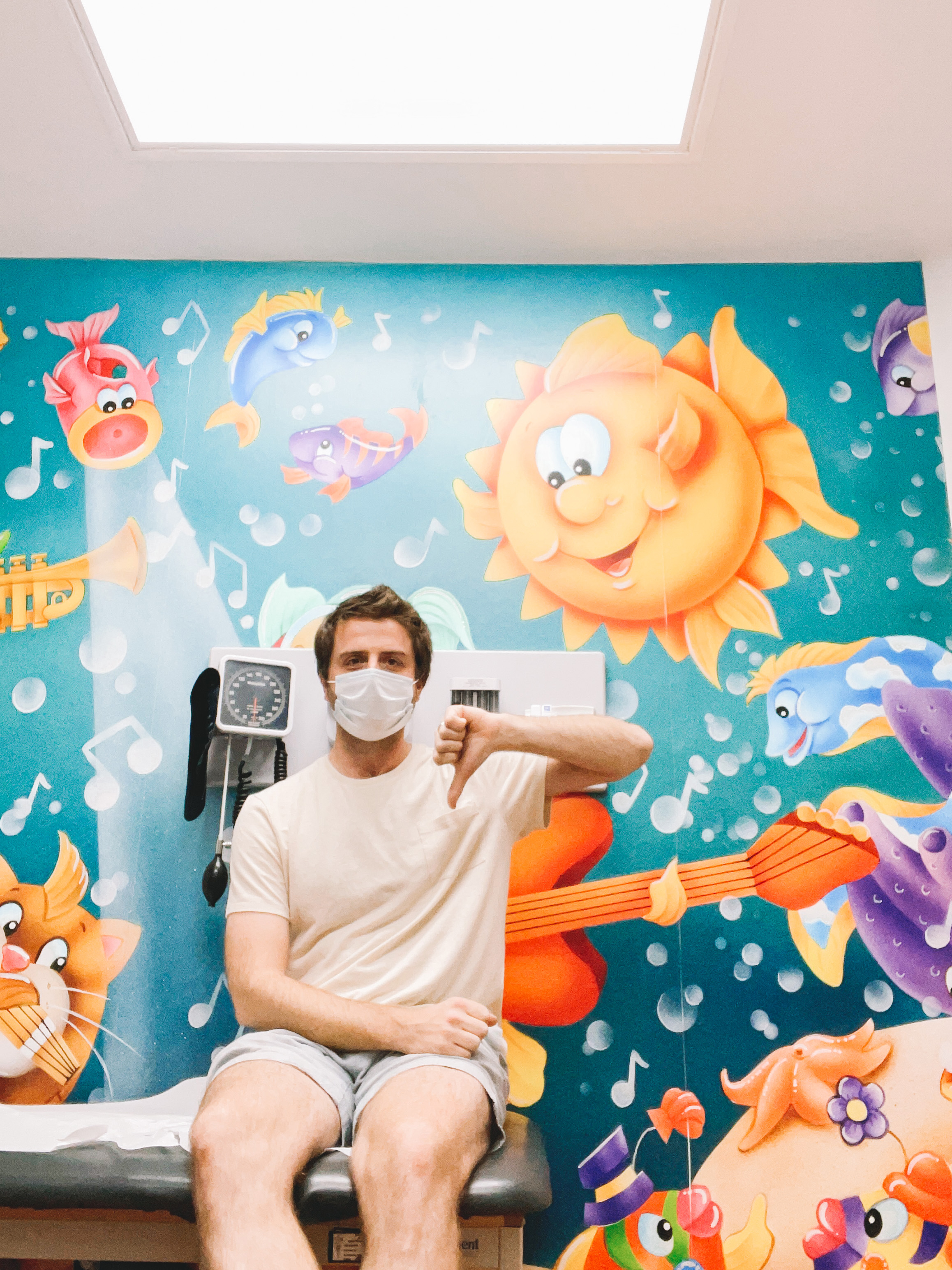 The good news is that it's not broken. Here's the story.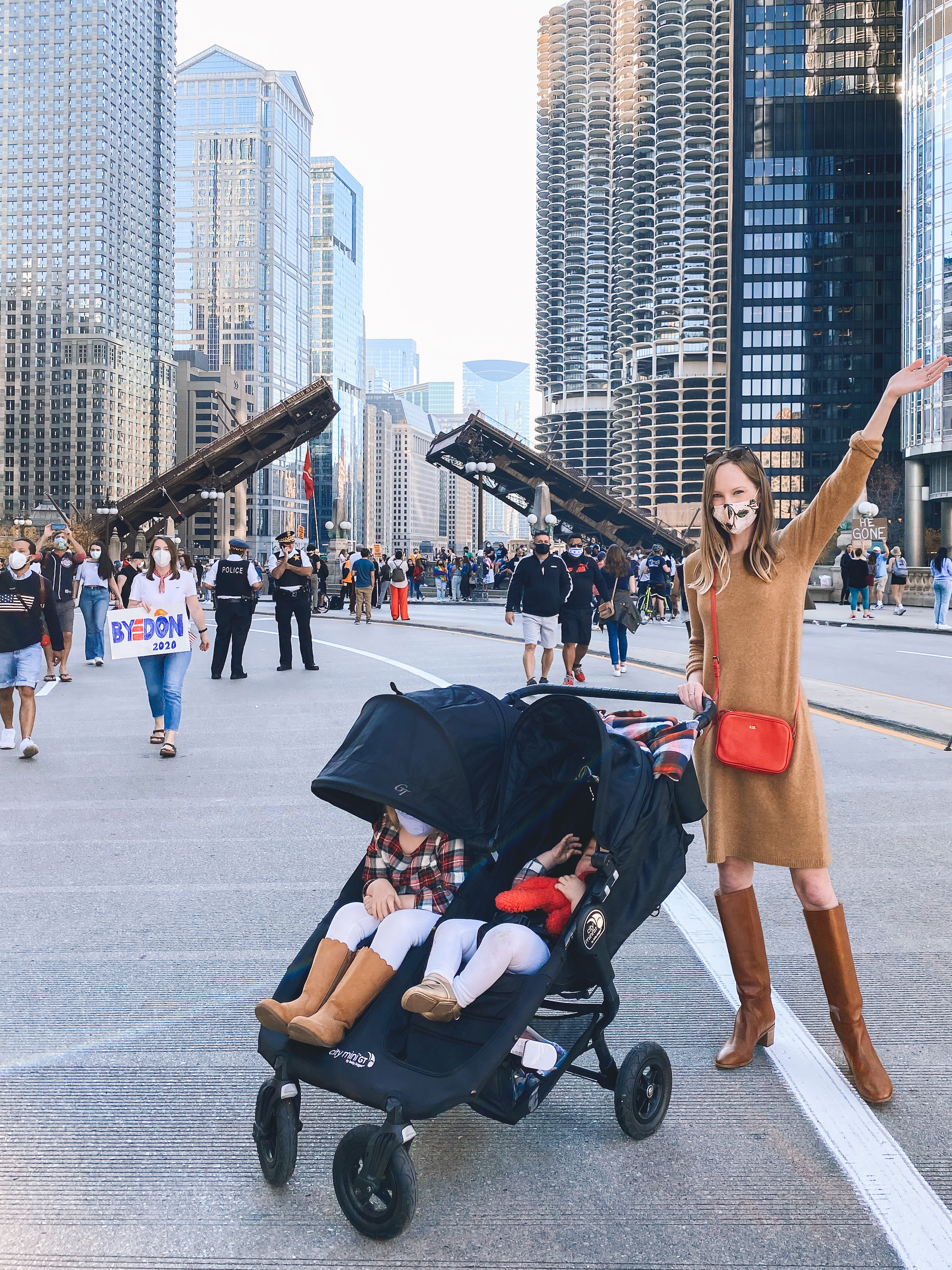 Celebrating with Chicago! We were only here for about 10 minutes, and we were careful not to get to close to anyone. But it was an amazing experience, and the city felt so alive and hopeful for the first time in a long time. I was also so impressed by everyone's dedication to wearing masks. :) Go science!
Favorite Stroller / Camel Sweater Dress (Also available in black. It runs a bit big. I'm wearing a small here, but I wish I'd gone for the XS. J.Crew's version here. Love the leopard one, too!) / Leather Riding Boots (These are fantastic as well.) / Similar Crossbody Bag (Leopard here.) / Plaid Scarf (Here's J.Crew's version.) / Emma's Plaid Dress (Lucy was sleeping for most of these photos but this is hers! This is a great option, too.) / Emma's Scalloped Boots / Mask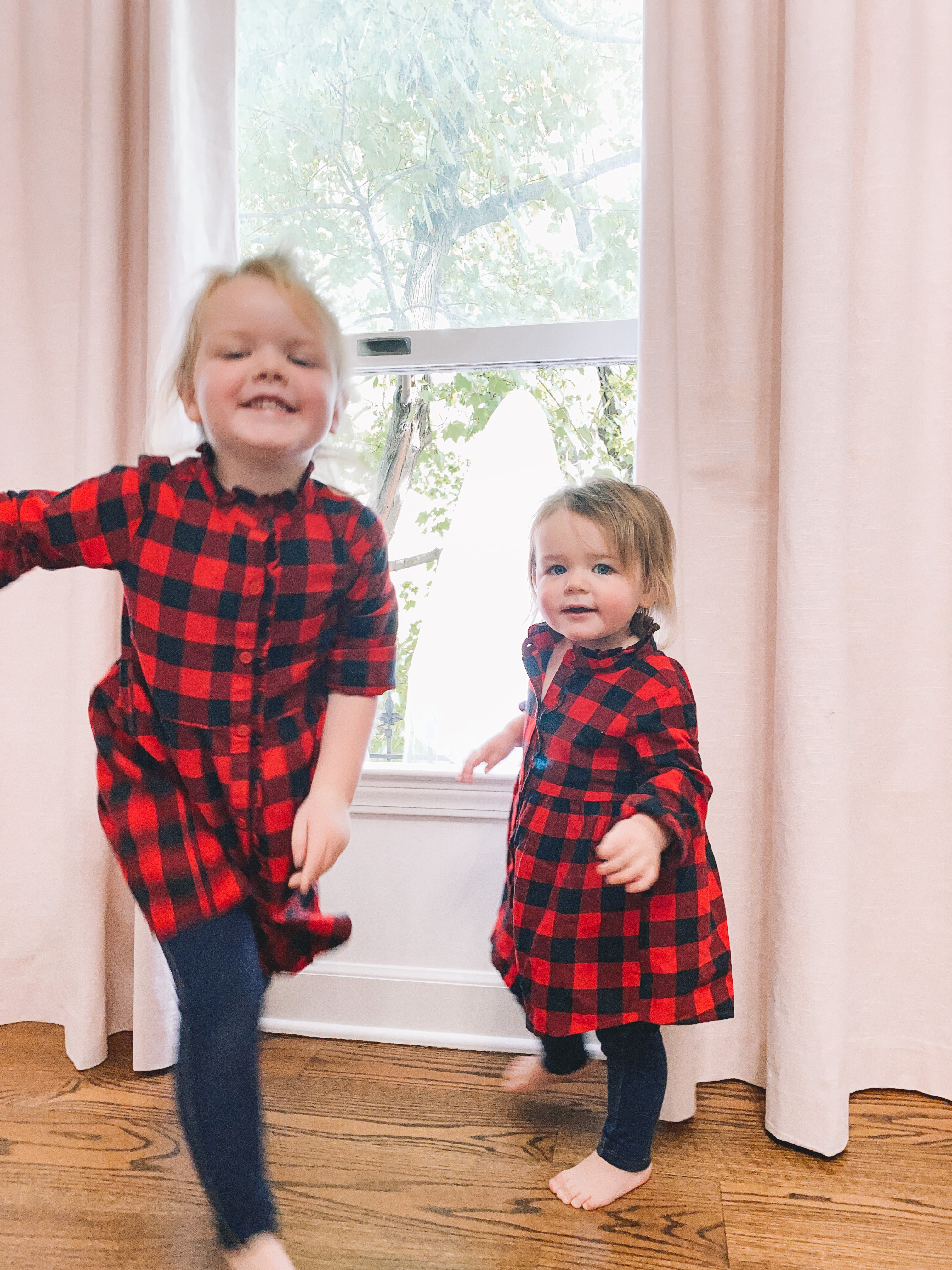 How cute are these ruffled dresses? This is when we were decorating for Halloween. Oh my gosh. Still haven't shared those photos. Killin' it.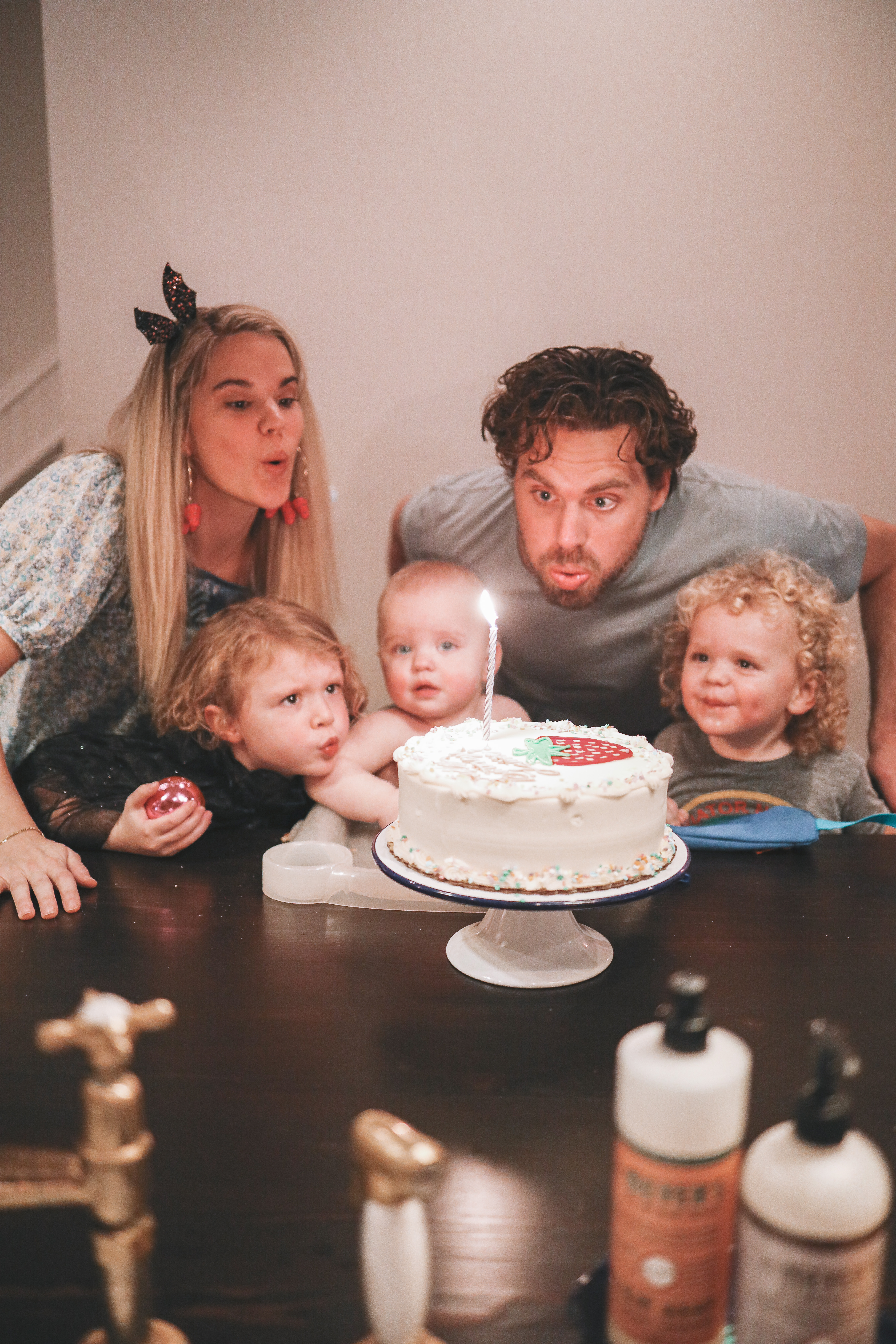 Happy birthday, Lottie! What an amazing night. So grateful for our friendship with this sweet family! Our nights together are the best.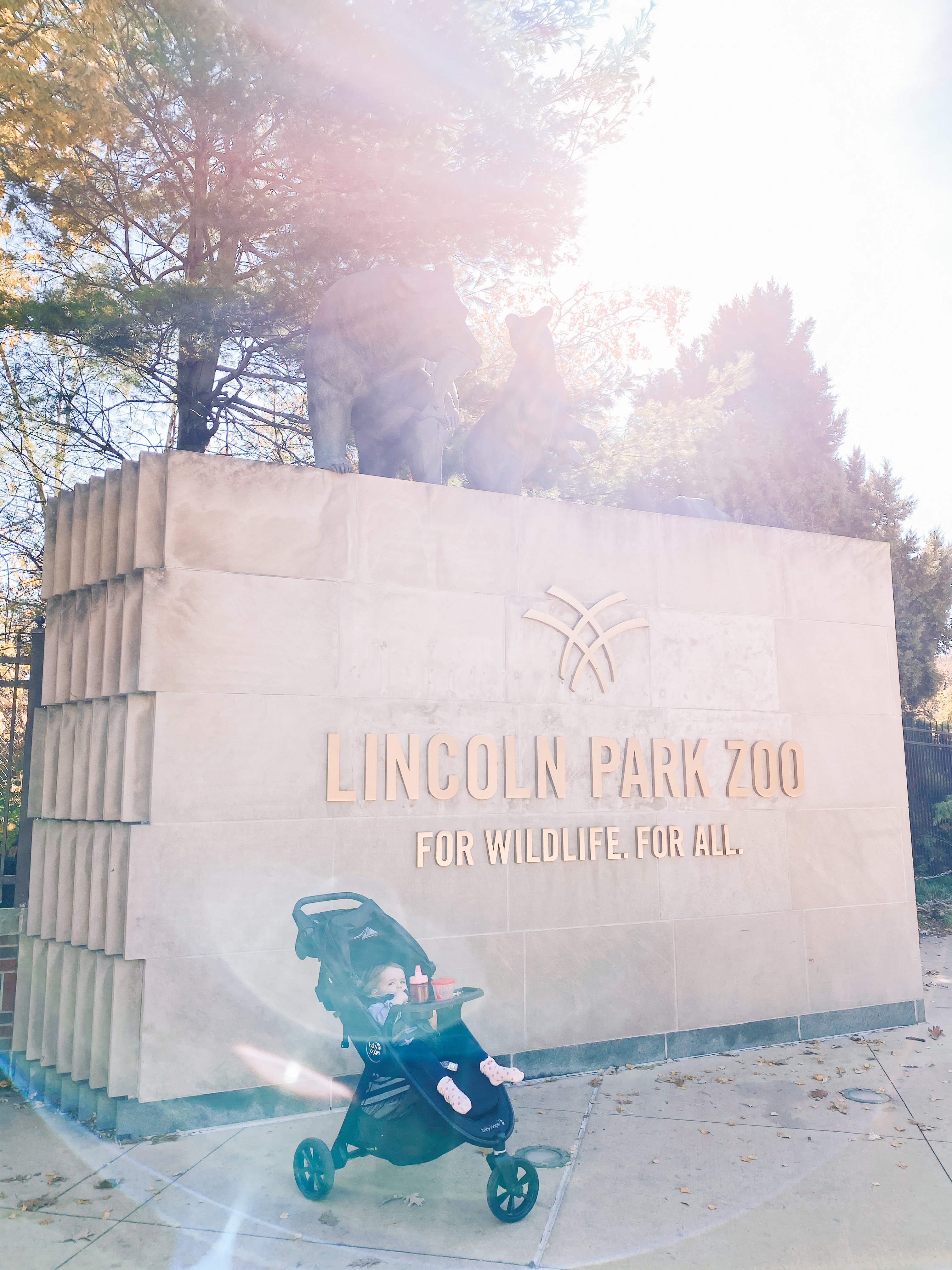 Took Lucy to the Lincoln Park Zoo! It's free, but this year it's been tough to get in because the (free) Covid tickets were selling out so quickly. (Previously there were no tickets required; this is a safety precaution.) But I waltzed up last week and snagged tickets on my phone a minute before entering, and it was great! We saw the penguins, polar bear and seals… and then headed home for lunch and nap. :) Lucy loved it!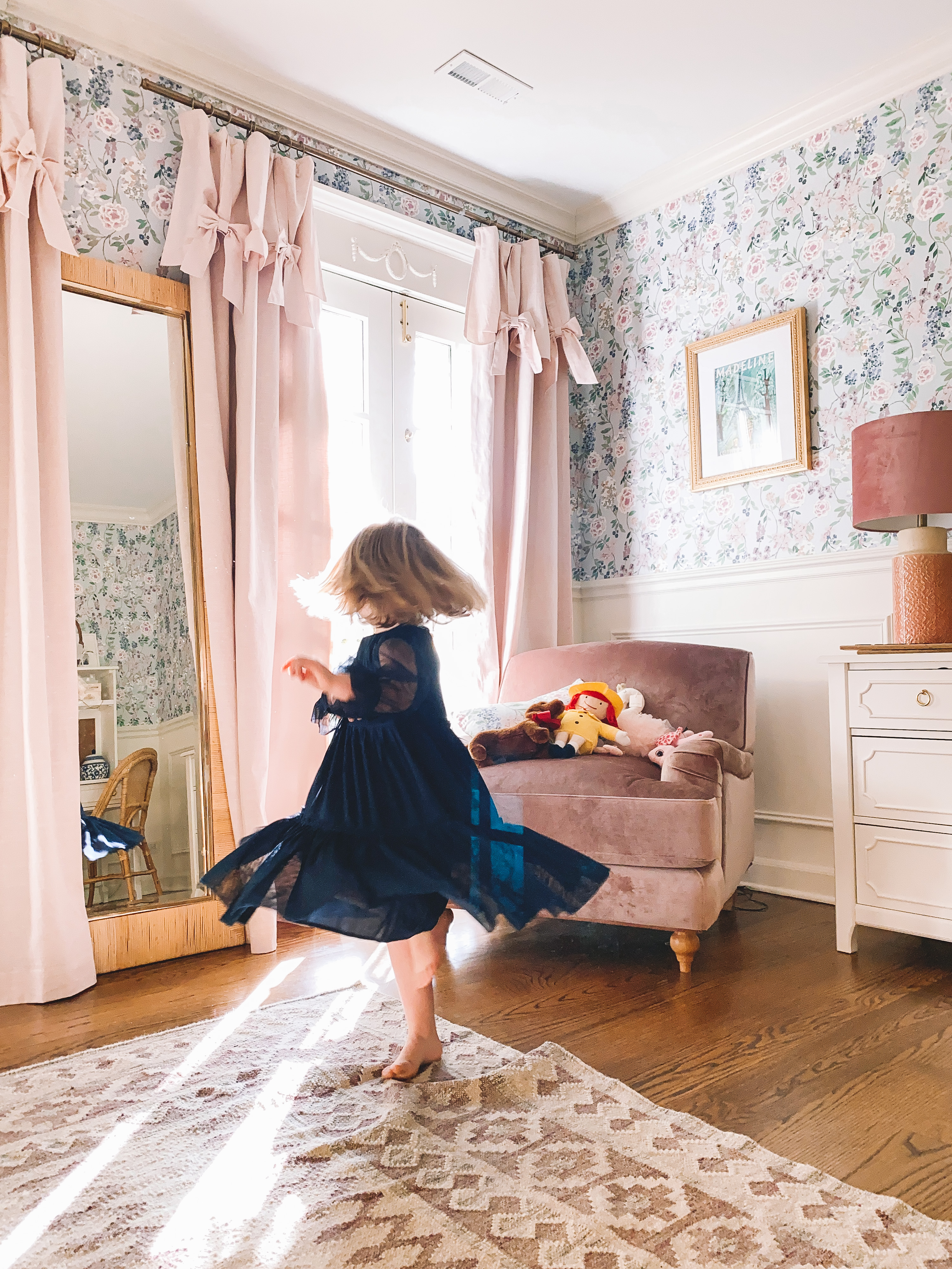 The magic of childhood. Here are Emma's room details.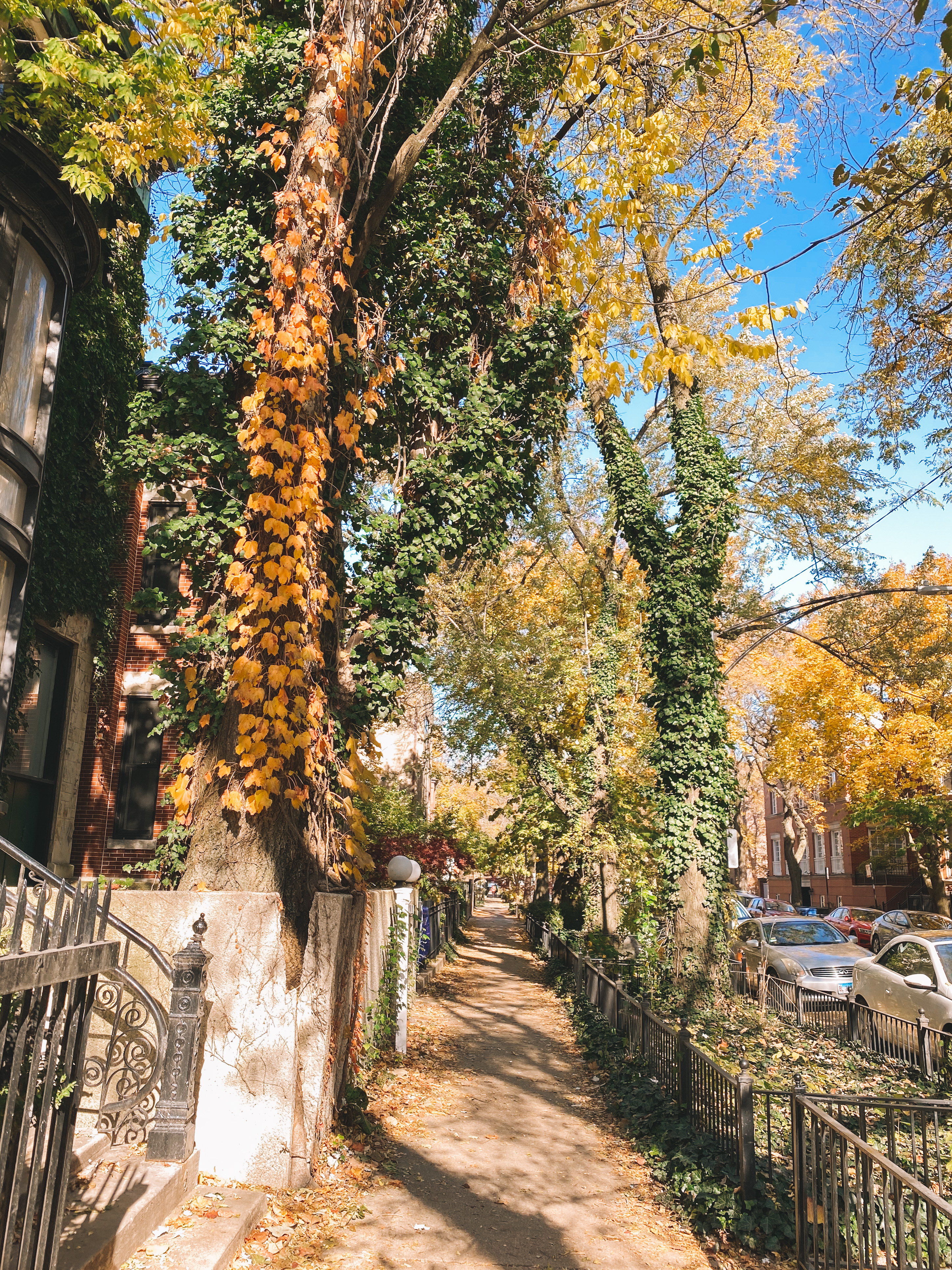 Another walk through the neighborhood. Those colors!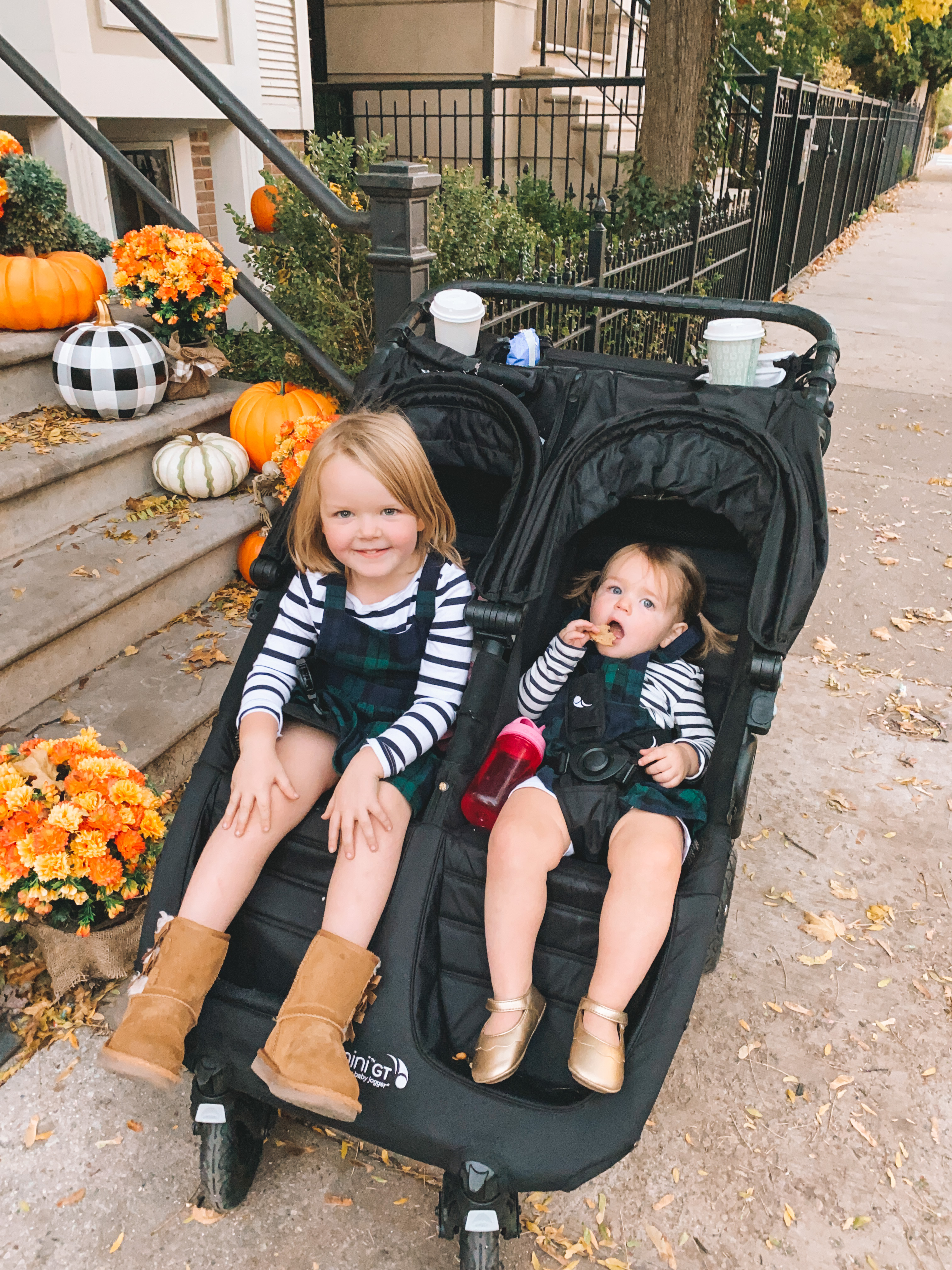 It's only been a couple of days and I miss the girls like crazy. Life is cruel, haha. Here are their plaid jumpers, our favorite stroller, our porch decor, Emma's boots, and Lucy's scalloped shoes. (Thank you to a reader for the recommendation! Perfect for wide feet.)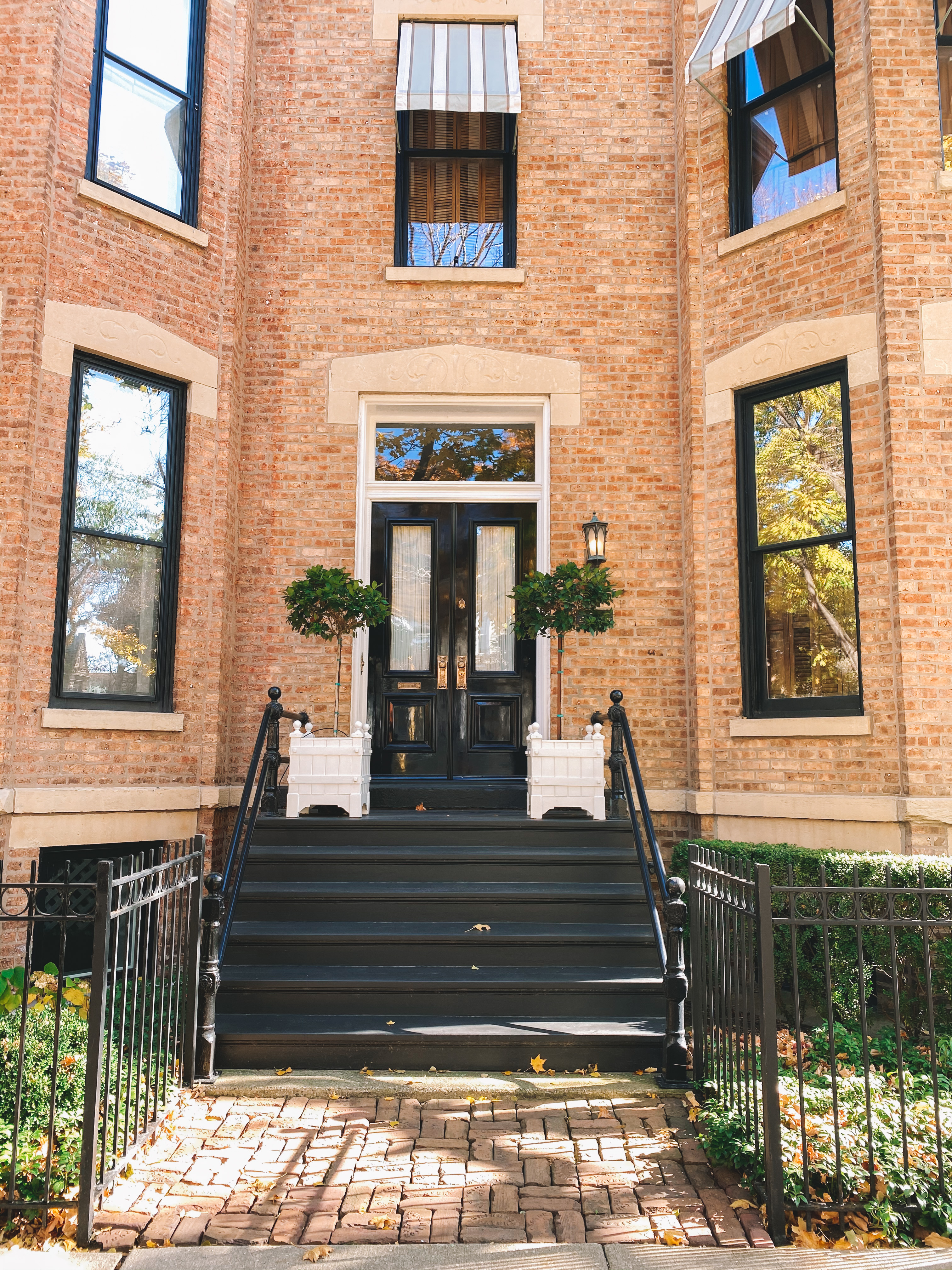 Love that black door!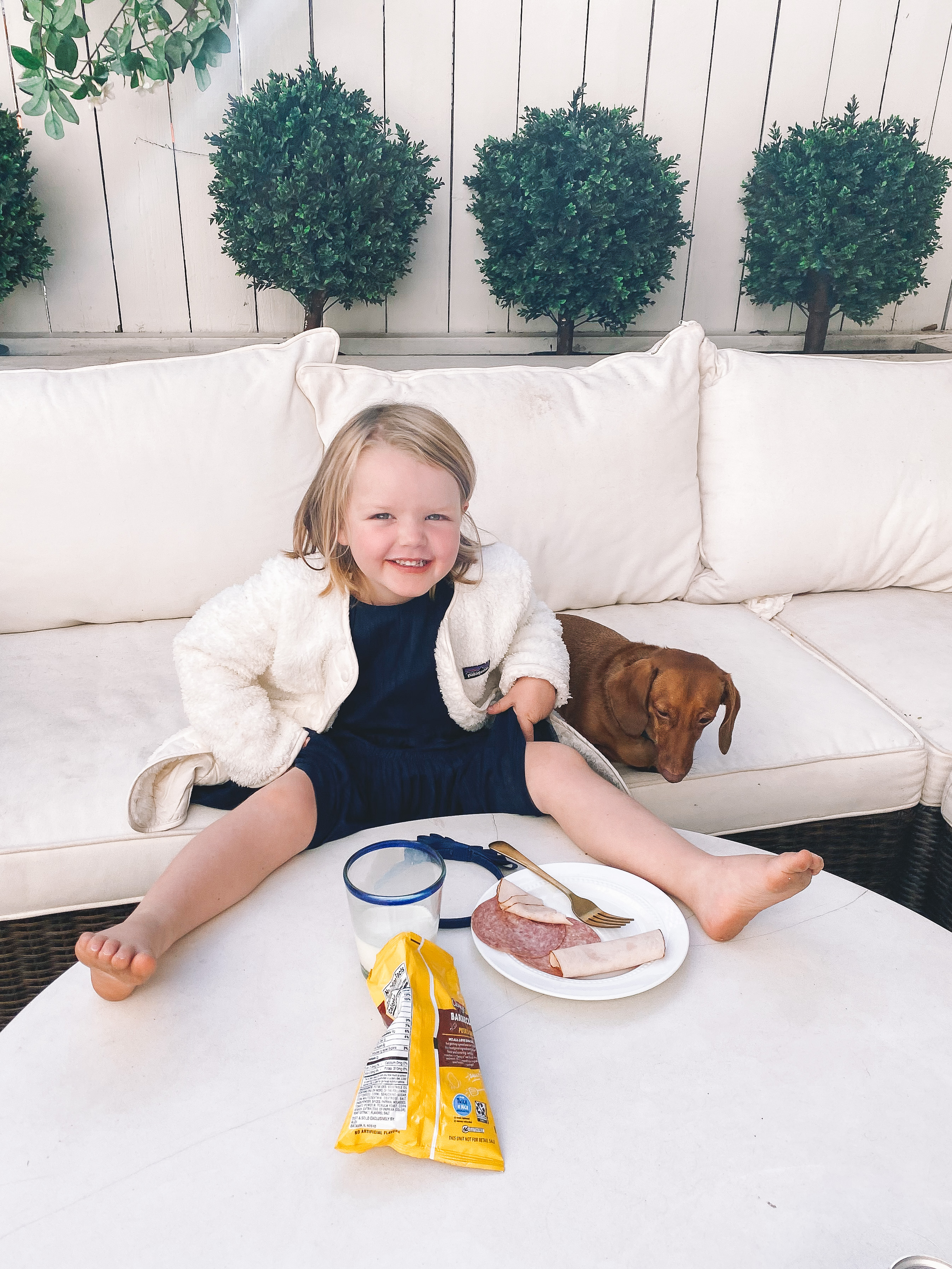 No other way to eat lunch when Noodle's around. Here's Emma's cardigan. It's way too big. Here are our faux plants.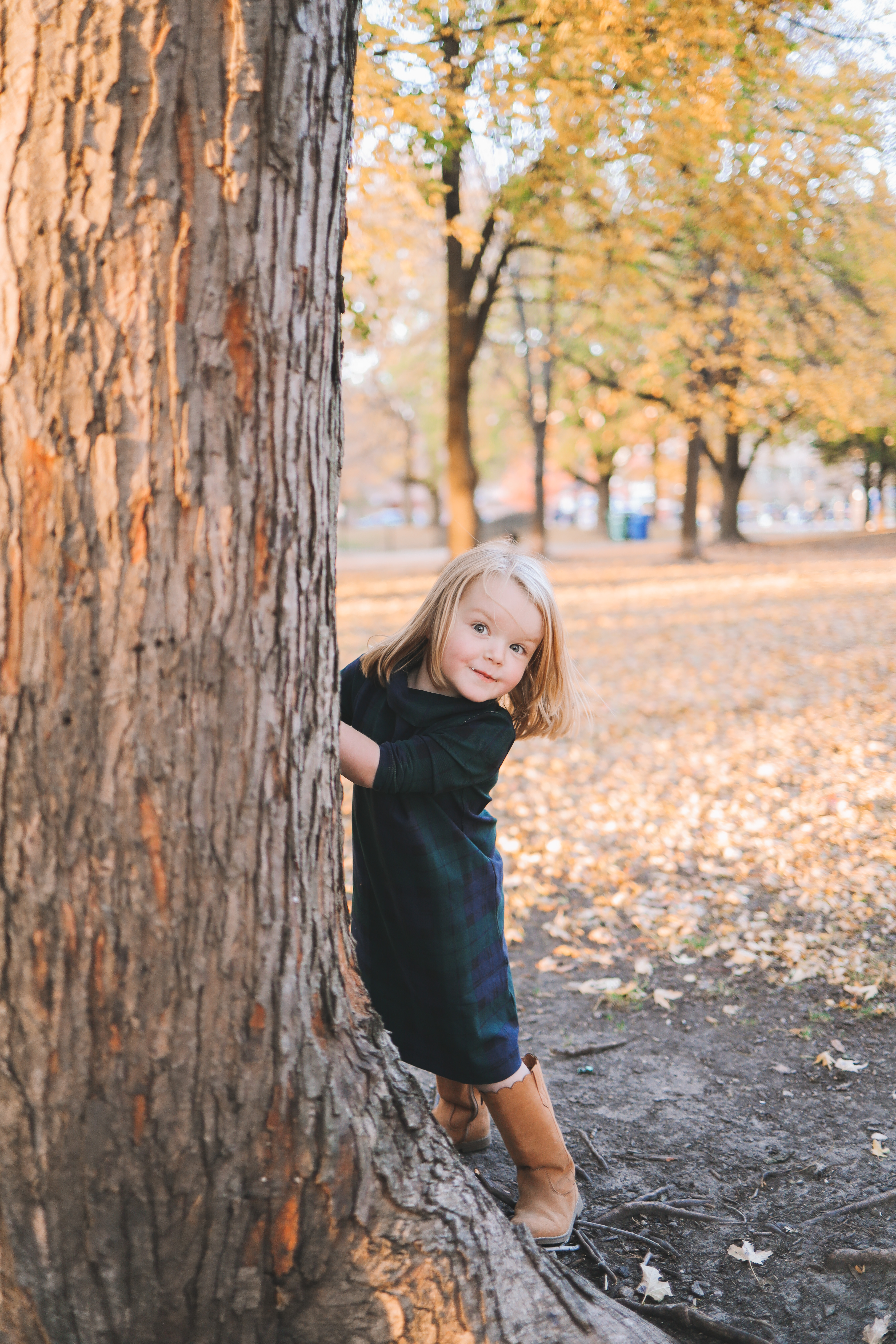 We brought the girls to the park the other day and fed them Oreos and let them run around like crazy. It was really fun. 😆