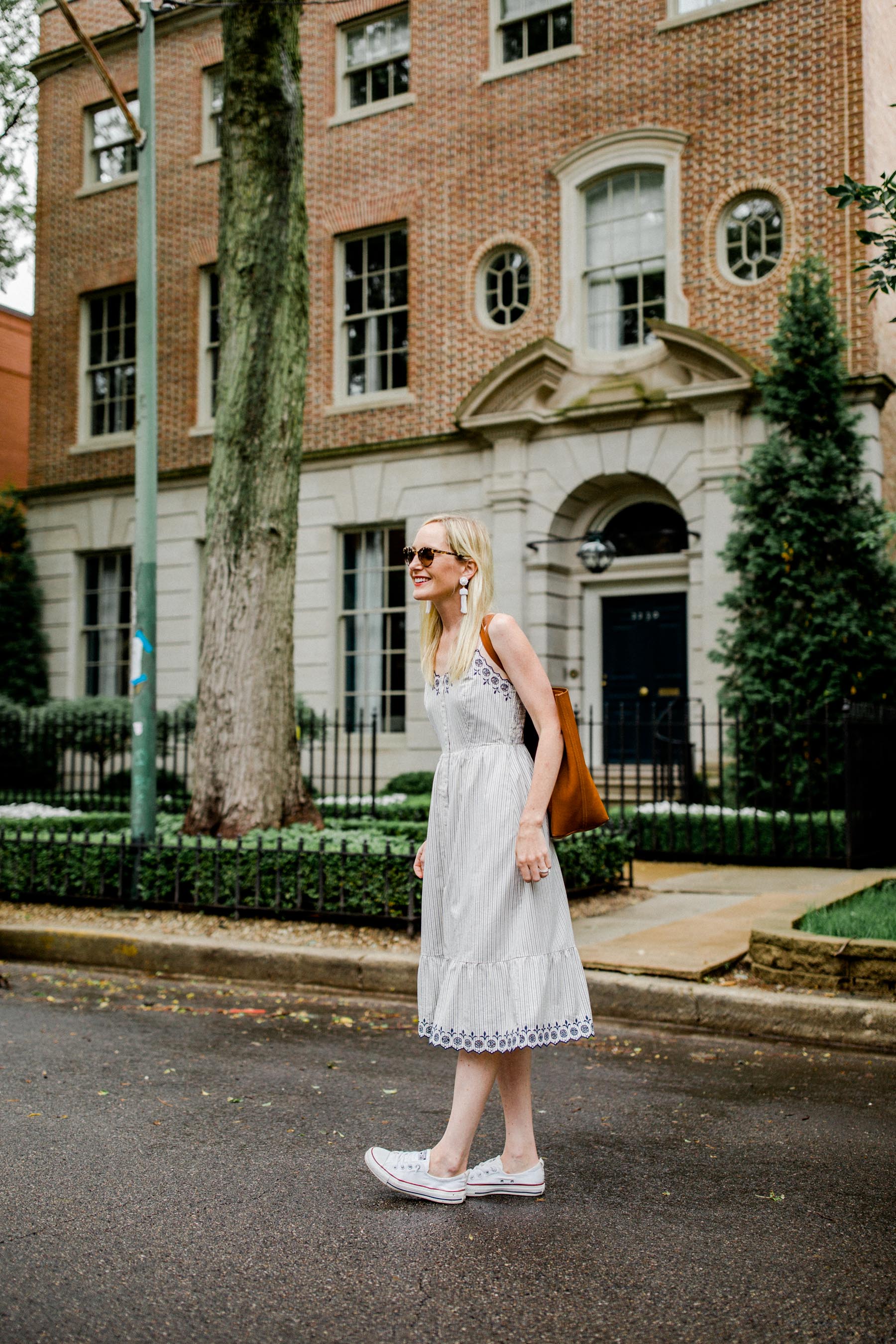 Embroidered Dress (On sale!) / Sneakers (Also love this pair, which is part of the Nordstrom Anniversary Sale!) / Transport Tote (This one is part of the Nordstrom Sale!) / Earrings (And obsessed with this pair, this pair and this pair from BaubleBar.) / Replacement Sunglasses / Emma's Outfit (On sale!)
We're headed back to Chicago today, and I can hardly contain my excitement.
Emma so soon!
But a little side note:
These photos were taken in Chicago, during quite the humidity spell. Denver, though? Completely dry. I've battled frizzy hair for the majority of life, but in Denver, every day is a good hair day, haha. Ah-mah-zing.
In other news, I adore this dress, which happens to be on sale right now. It has pockets, which in my opinion, makes a dress a zillion times better. ;) And it has the sweetest embroidery detailing. I paired it with these sneakers, and this very similar pair is currently part of the Nordstrom Anniversary Sale. This striped version of my Transport Tote is also on sale!
We're off to catch our flight back to Chicago, but for now, here are a few recent posts in case you missed 'em:
The Best of the Nordstrom Anniversary Sale
Off-the-Shoulder-Tops and Ruffled Skirts on Sale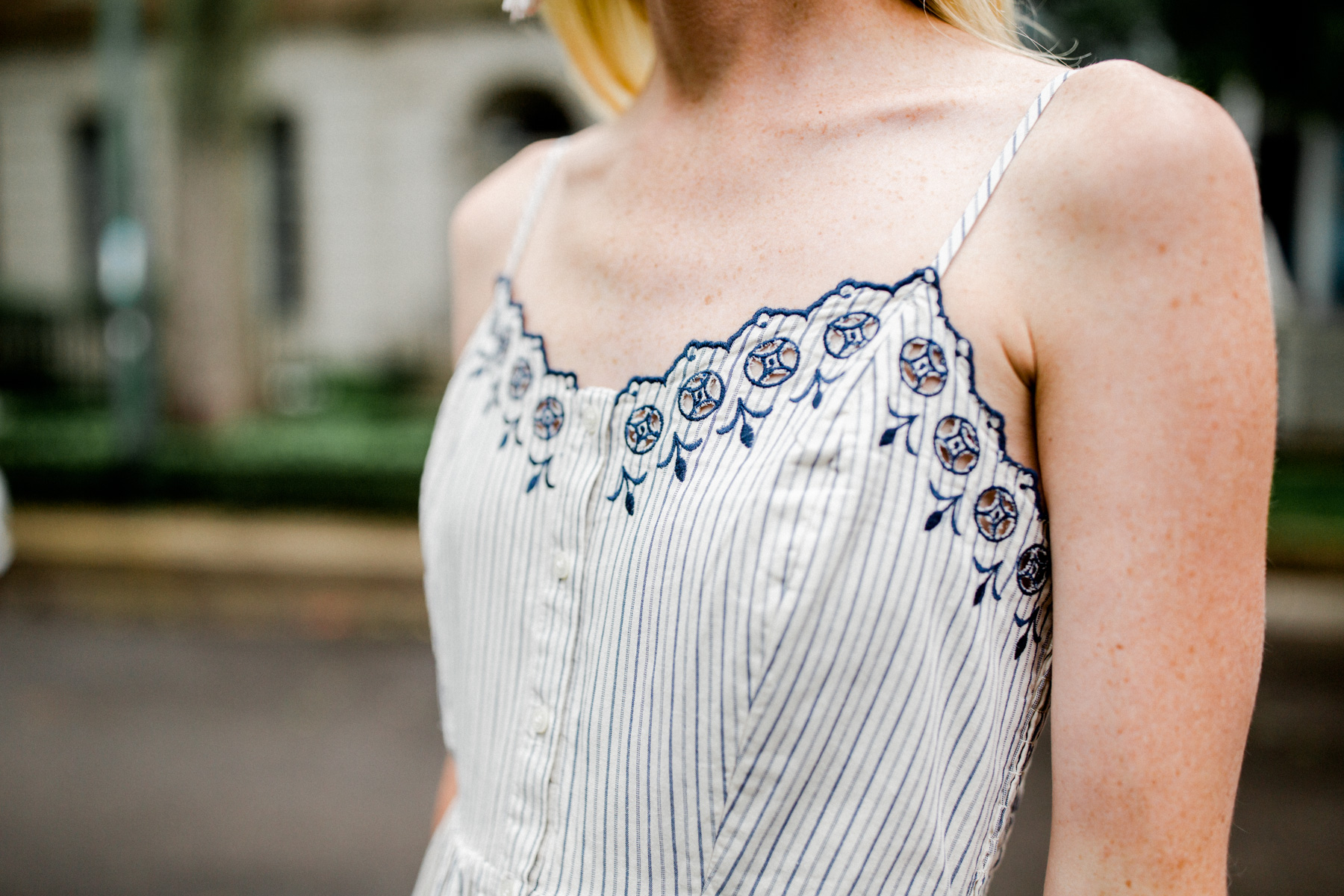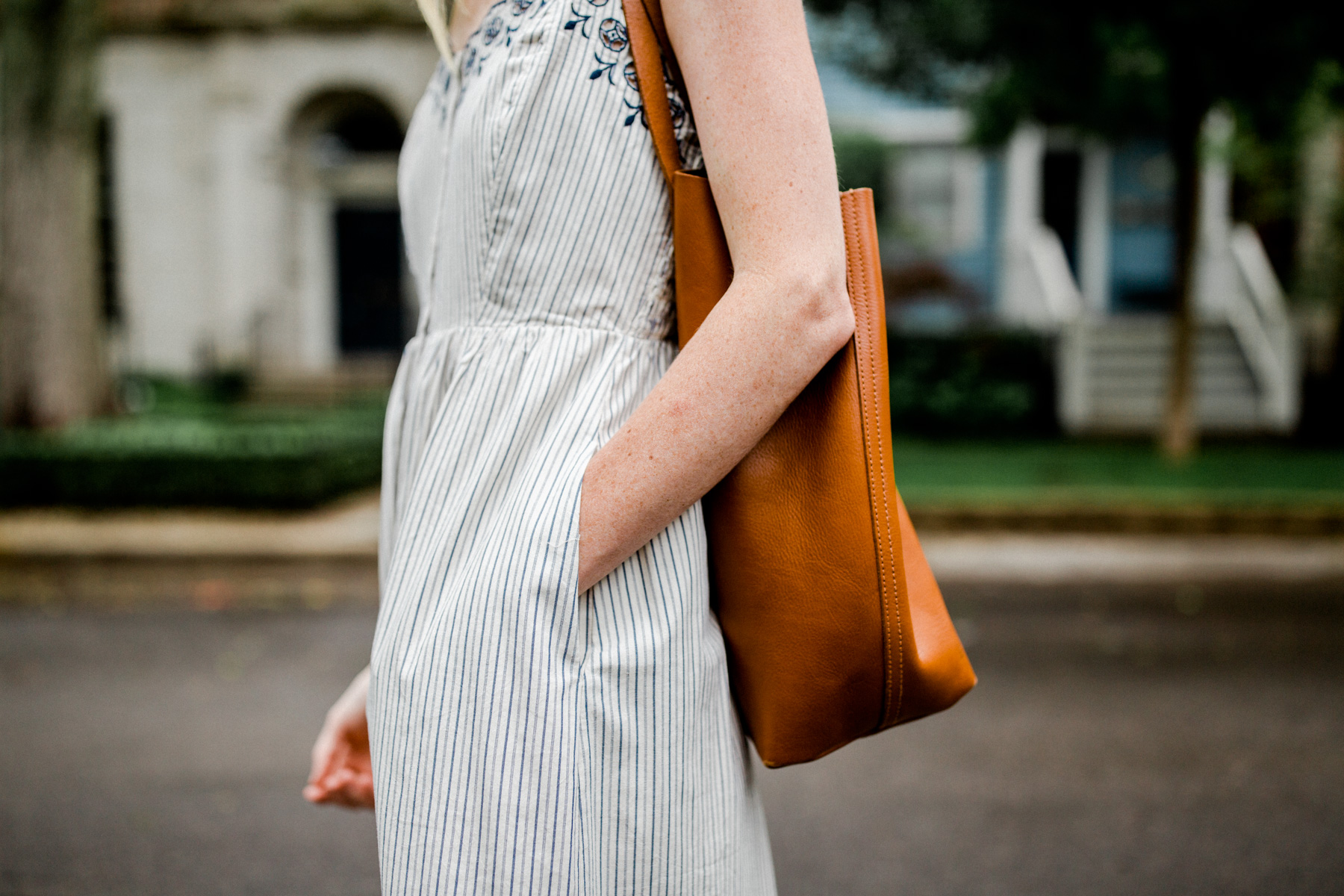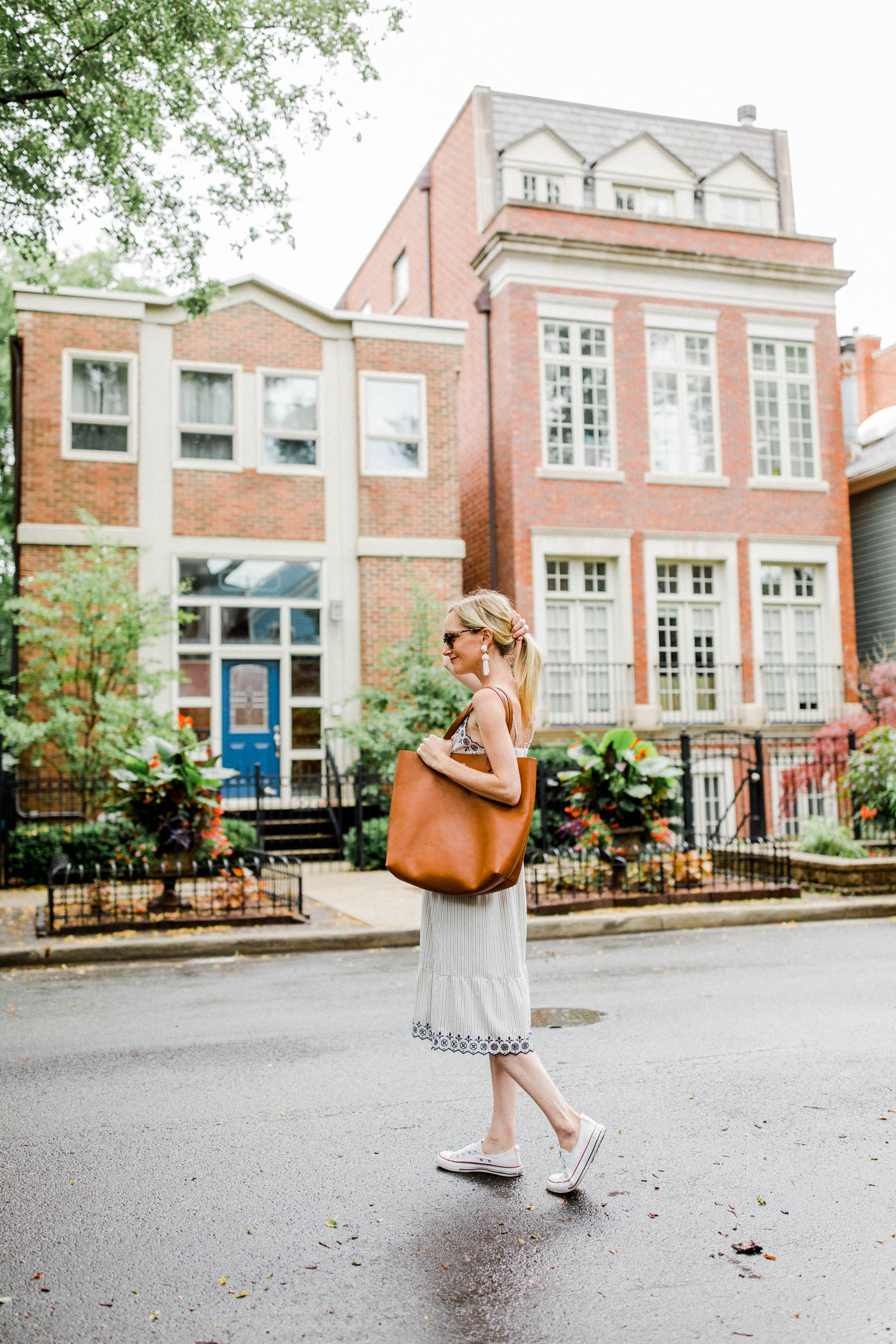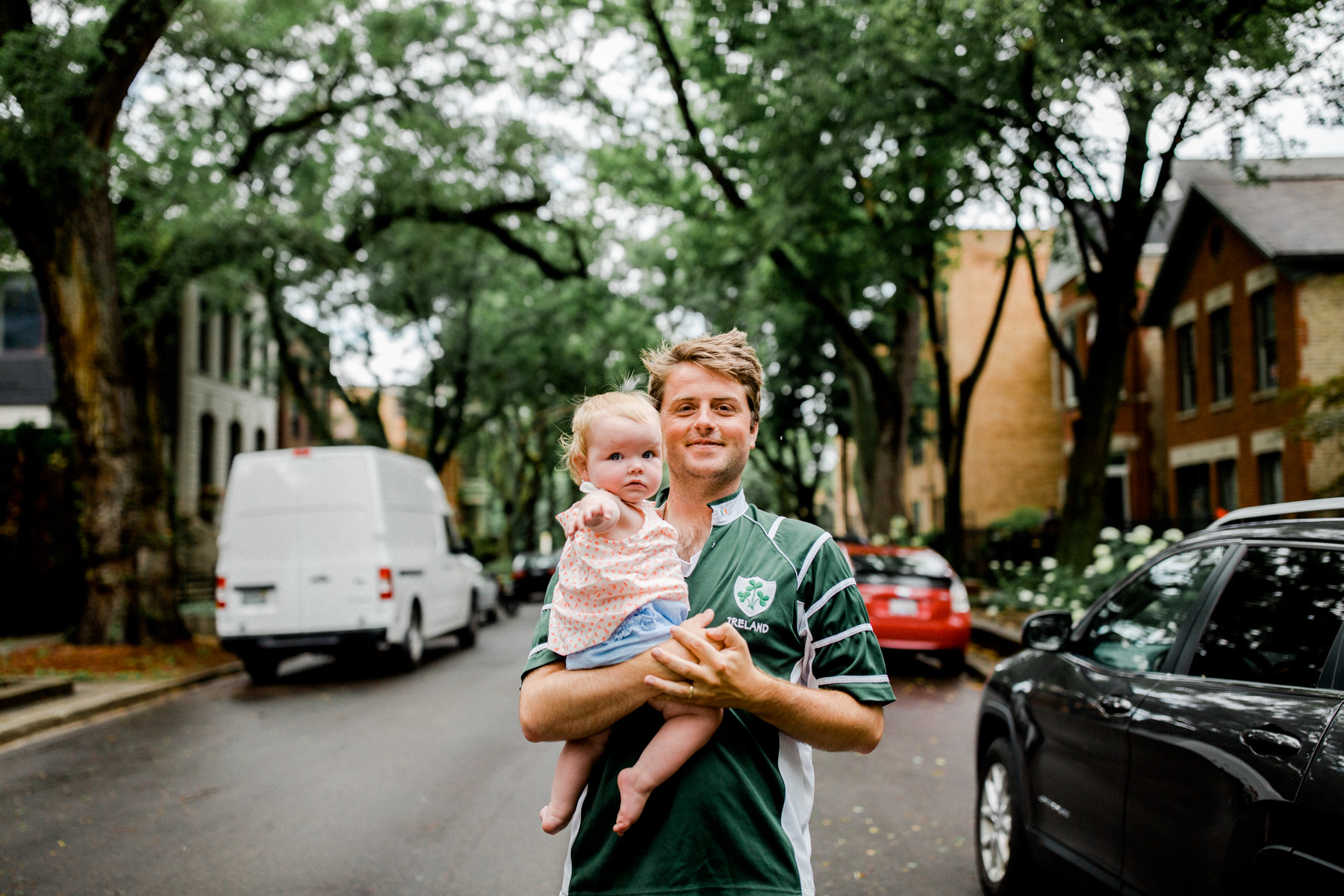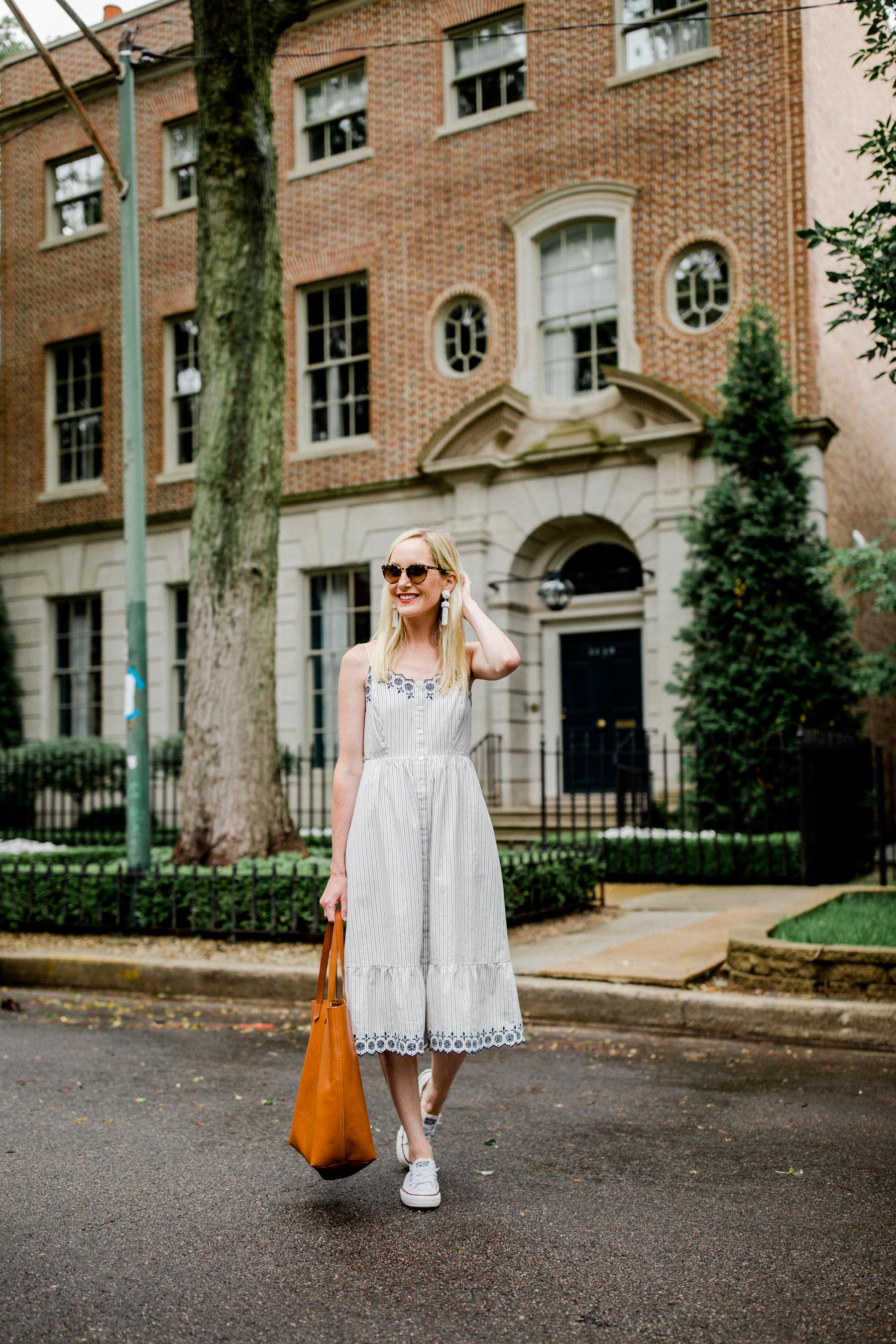 Shop the post:
Embroidered Dress (On sale!) / Sneakers (Also love this pair, which is part of the Nordstrom Anniversary Sale!) / Transport Tote (This one is part of the Nordstrom Sale!) / Earrings (And obsessed with this pair, this pair and this pair from BaubleBar.) / Replacement Sunglasses / Emma's Outfit (On sale!)
Recent posts:
The Best of the Nordstrom Anniversary Sale
Off-the-Shoulder-Tops and Ruffled Skirts on Sale