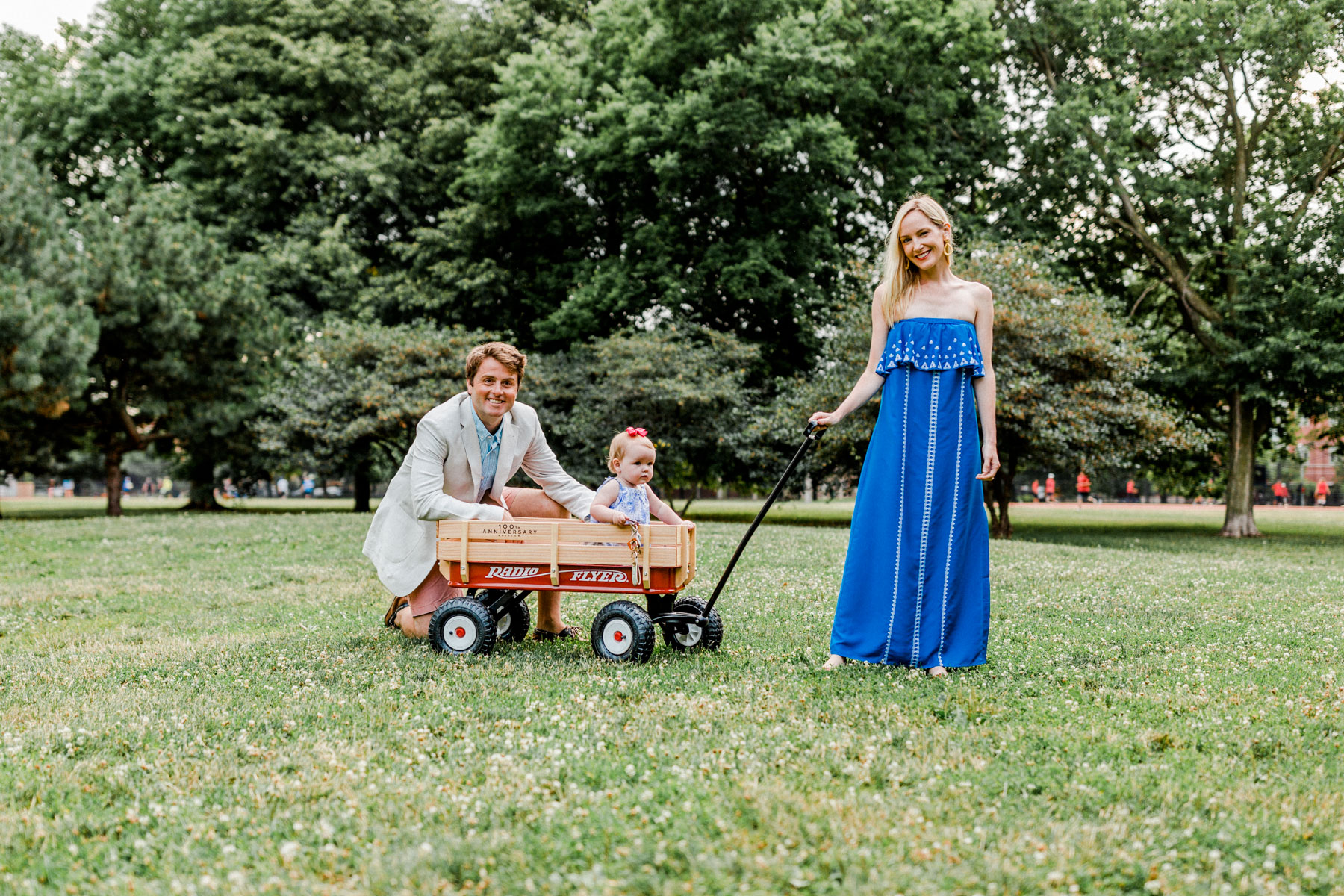 Vineyard Vines Maxi Dress (Runs TTS – Also love this one, this one and this one), Baby Dress (Also available in a swimsuit version), Blazer and Embroidered Shirt (Also love this similar shirt!) c/o / J.Crew Factory Sandals (40 percent off with code "HEATWAVE"!) / Lisi Lerch Earrings (Also available on the website. And I'm a big fan of this pair, this pair and this pair from BaubleBar!) / Similar Nantucket Red Shorts (And love these and these!) / Sperrys (Mitch wears this pair and this pair, too.) / Denim Jacket (The best! I went up one size.)
Mitch here!
I'm a sentimental kind of guy. Can you tell from my posts?
Throughout my life, I'd fill boxes with keepsakes (i.e. junk) to commemorate each year. The boxes piled up in my closets and took up every square inch of my under-the-bed storage… until Kelly came along and threw them all away.
It's probably worth mentioning that I kind of asked her to help me get rid of all the stuff. But she's cutthroat when it comes to parting with nostalgia. (Though it might have been the box full of junior high notes from girls.) Long story short, there are no keepsake boxes under our shared bed. All clothing. Kelly's clothing. ;)
Anyway, it may have been this sentimentality I've always had that convinced me to move back to the neighborhood in which I grew up. Granted, the Lincoln Park of the 1980s shares very little in common with the immaculately curated streets you'll see here today. But it hasn't all been for the better. The Winslows and Steve Urkel have moved away, the New City YMCA is now a mall, and Demon Dogs has been replaced with a staircase.
I freely admit that I may be trying to recreate my early life a little too much. I live less than a mile from the house in which I grew up, after all. That house and my current house were built in the years right after the Great Chicago Fire of 1871, and therefore share a similar look, too. (A contractor recently told us our foundation predates the fire. So cool, right?!)
I feel so lucky that I get to raise my daughter in this neighborhood. I love living here. Lincoln Park gives me a sense of permanence that seven moves in eight years of New York City transience couldn't provide. Which is why I jumped at the chance to team up with Radio Flyer to take Emma on a tour of the Lincoln Park that I remember as a kid.
I love that we can pile Emma in her Radio Flyer wagon and bounce around the neighborhood in the same way that I did as a child, filling up on hot dogs and ice cream on our way to the park. If you live near Chicago, make sure to read to the bottom of this post for details on Radio Flyer's plans to break the record for the world's largest wagon. We hope to see you there!
Without further ado, though, I present our favorite Lincoln Park haunts within wagoning distance:
A Wagon Tour of Lincoln Park
Oz Park
Oz Park was my favorite place to be as a kid, and it is Emma's favorite now. It's huge, and for a neighborhood rife with concrete play lots, we feel lucky to have a park with hills and trees and dirt and stuff. Apparently, Frank L. Baum used to live in Lincoln Park, which gave Chicagoans plenty of excuses to fill the park with cool statues of Dorothy, Toto, the Tin Man and the Cowardly Lion.
My mom helped build the Oz Park playground forever ago, and she was apparently pretty good at it because the same equipment still stands. I split my head open on the fireman's pole in the early 90s, and the pole is still there. Nicely done, Mom! Thanks for rushing me to the hospital, too.
Emma's favorite toy in the world is this weird spring-loaded dinosaur/hippopotamus/rhinoceros thing near the back of the playground. This toy sucks. It could only appeal to someone Emma's size, and it has a huge hole in the bottom of it, so little kids slip out and bump their butts on a regular basis. (We've had a few accidents ourselves.) But nevertheless, Emma adores this thing. She bounces and stands and smiles and laughs and then slips and cries and we have to go home.
In addition to the kids, Oz Park draws a serious number of parents, babysitters, grandparents and nannies. Sometimes we don't even have space to park our stroller. It was in Oz Park that I became a pro at the awkward parent-to-parent conversation that ensues when kids start playing with each other:
Your kid is so cute!
How old?
Is he walking yet?
Oh, she's a girl?
It was her blue shoelaces that threw me.
Man, that stupid dinosaur/hippopotamus/rhinoceros thing really sucks over there. My kid nearly broke his neck.
See you tomorrow!
Nevertheless, Oz Park is our favorite park, and I anticipate that we'll be spending a huge amount of time there over the next couple of decades. And that makes me really, really happy.
Athenian Room
Tina Fey said that Athenian Room is so good it makes Chicago a better city than New York, and I actually might agree with her. Kelly, my lovely wife, is going to take great offense to this. Despite her recent conversion to a Chicagoan, she's still a hardcore New Yorker at heart, and I challenge her to leave this Tina Fey quote in this post because 1) Chicago is a better city than New York, and 2) Tina Fey is an American treasure.
Anyway.
How do you pronounce the word "gyro"? Chicagoans say "yee-ro," East Coasters seem to say "Jai-row," and actual Greek people say "hirosh" or something. No matter what you say, Athenian Room has the best one of these things I've ever had, and Tina Fey agrees with me, so that makes me correct.
Athenian Room serves giant piles of meat. They politely put a pita underneath the pile so you can pretend like you're eating a sandwich, but what you end up doing is eating it like you would a basket of potato chips. I don't even use a fork. Half the time I don't even use my hands. My primal instinct takes over and I just dive in. Kelly is a weirdo and orders four loaves of bread when we are at this restaurant. It's embarrassing. Luckily, there's a bar attached where I can hide from her when things get awkward.
This restaurant has been piling meat on pita bread since before I was born. My parents rented a place around the corner and lived on Athenian Room gee-ros or whatever when I was born. They even found an old wooden menu in the ally in the 90s, and still have it hanging in their house to this day. Athenian Room is such a fundamental part of my childhood that it's hard to believe that it still exists and almost nothing has changed. I love that Emma strolls into the restaurant in the exact same way that I did when I was her age.
Annette's Homemade Italian Ice
Every summer night after the dinner table has been cleared and there's still daylight left in the sky, the good people of Lincoln Park head to their stoops as if drawn by a supernatural force. There's something out there amongst the lightning bugs, humidity and flickering street lights. What calls us forth is the prospect of dessert and–if we're willing to walk for it–extremely good ice cream.
Yes, very often, the Larkin Family opts for ice cream at home, in an effort to adhere to bedtimes and avoid meltdowns. Out there in the distance, though, shaking in the rumble of the red line "L" train, under a clumsily scribbled-on dry erase board menu is Annette's, the best ice cream in Chicago.
Annette's is the kind of place with a menu so extensive that we find a new favorite every time we go. Our current favorites are as follows:
Mitch: Two scoops of Peanut Butter Brownie in a waffle cone
Kelly: Strawberry smoothie
Emma: Dry cake cone, no ice cream.
Noodle: The stains on my shirt. (She's too scared to walk all the way to Annette's.) 
What's crazy is that Annette's doesn't even identify itself as an ice cream place. And yes, the Italian ice is crazy good in case you're wondering. Our little neighbor, Elise, is currently saving her tooth fairy money to take her mom to Annette's. That's how incredible the place is!
The draw of Annette's was so strong that we waddled Pregnant Kelly in that direction nearly every day last summer. Our last trip–typically a 15 minute walk–took over two hours. If only I had a Radio Flyer wagon large enough to roll my my wife home! (She's going to kill me for writing that. Good thing she's asleep on the couch. Fingers crossed that she forgets to copy edit this tomorrow morning.)
These days, though, we load our little Emma in the wagon, and have the best time as a family.
Radio Flyer
You might remember our visit to the Radio Flyer Adventure Travel Agency a few months ago. Well, Radio Flyer is celebrating its 100th anniversary this year at its "Smile, Chicago" event, too! On Thursday, July 13th, the company will break the Guinness World Record for the largest wagon in Chicago's Pioneer Court. I can personally attest to the fact that Radio Flyer puts on quite the show, and it's something you don't want to miss! From 8 a.m. to 6:30 p.m., kids of all ages are invited to join in on the fun. There will be face painting, temporary tattoos, snacks, fun photo opportunities, music and tons more. Kelly, Emma and I hope to see you there! More details here.
Mitch. Out.
Kelly's favorite dresses on sale: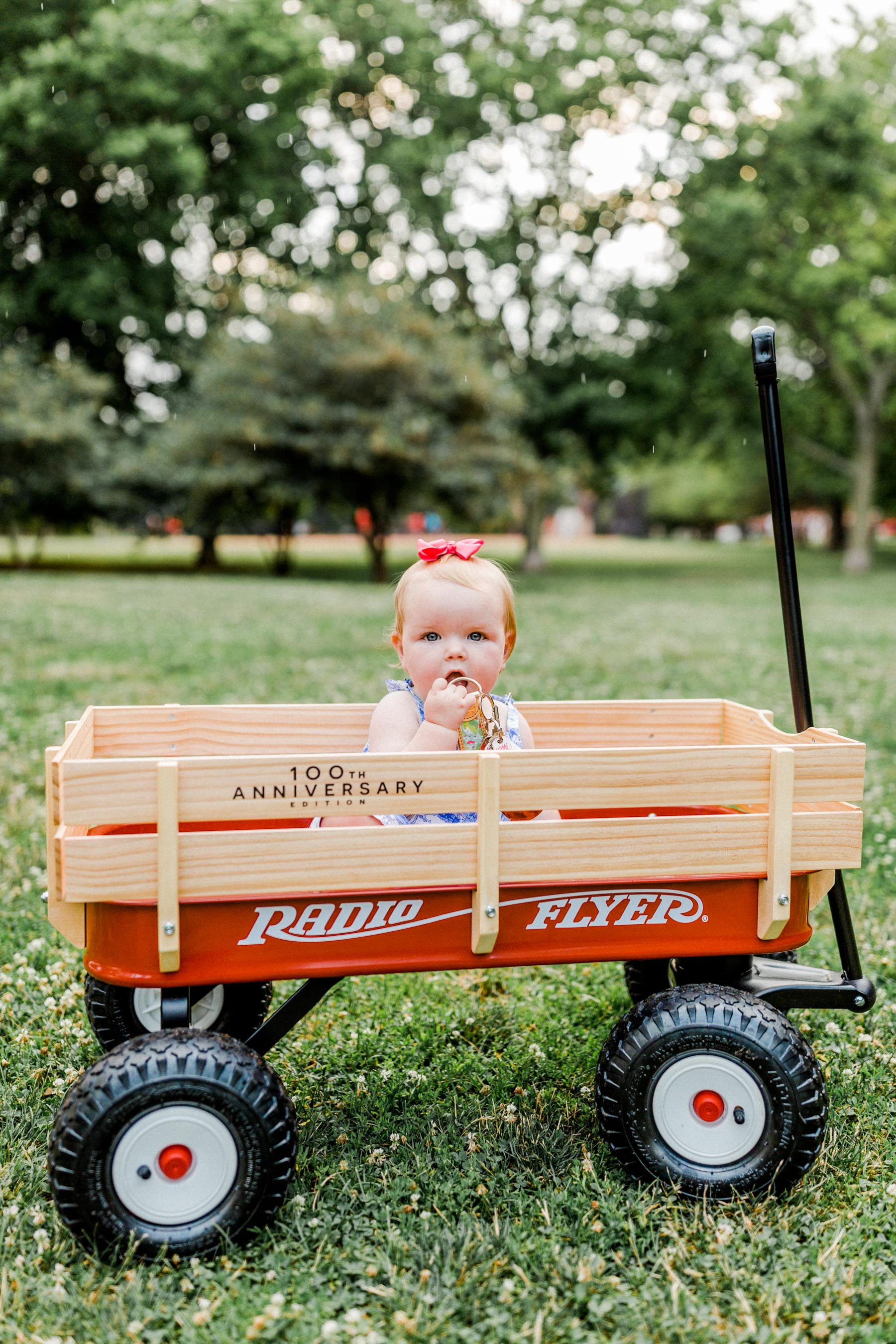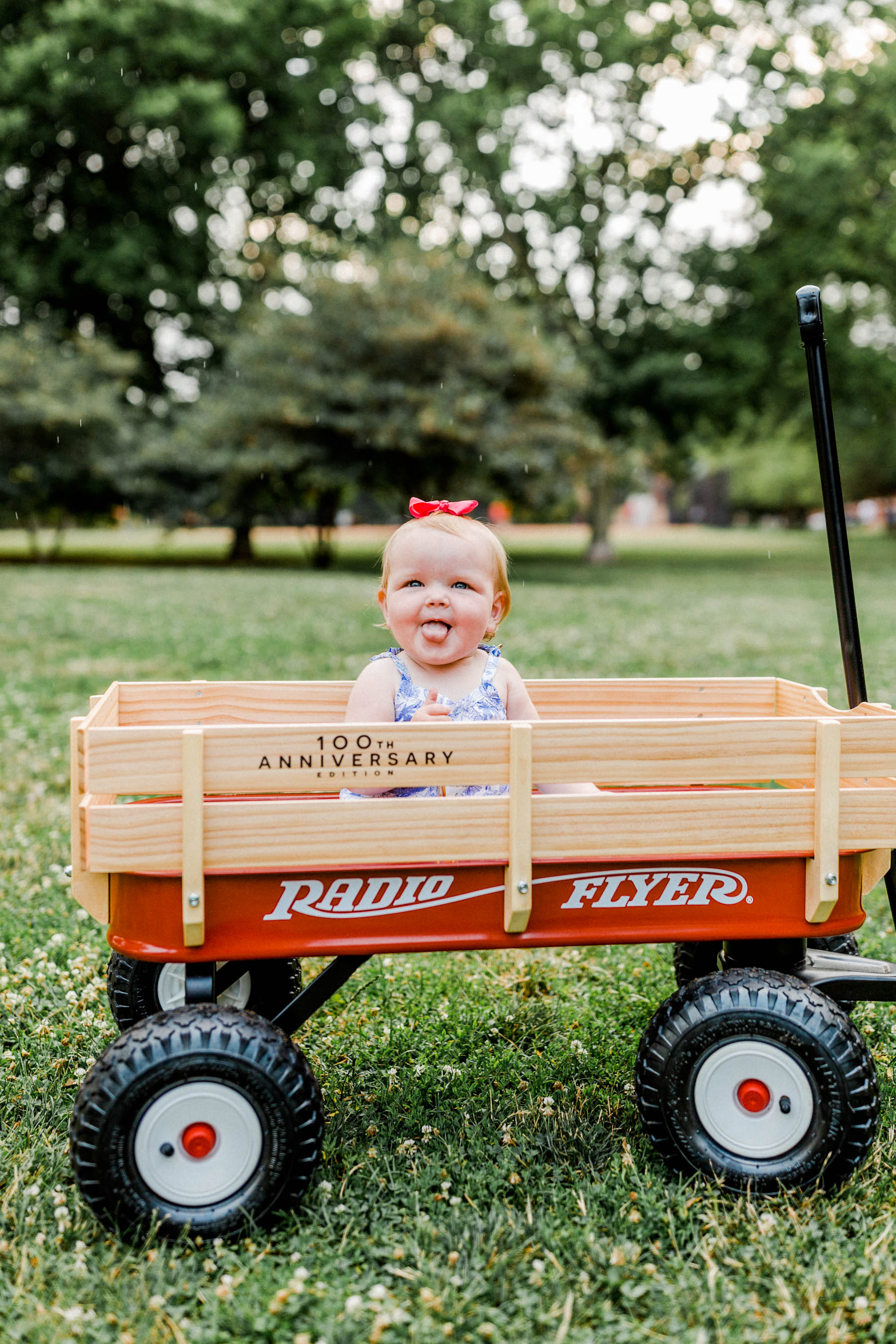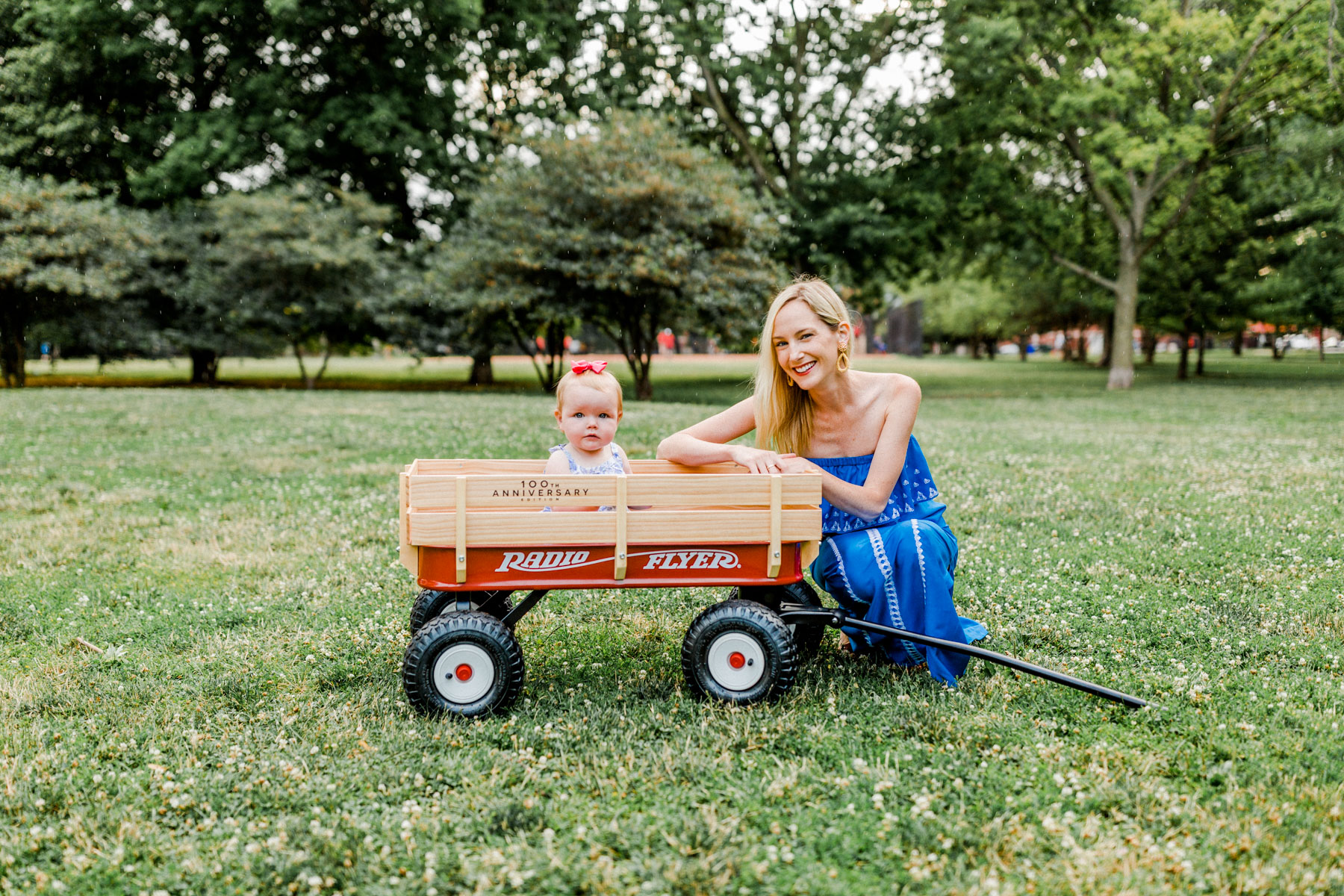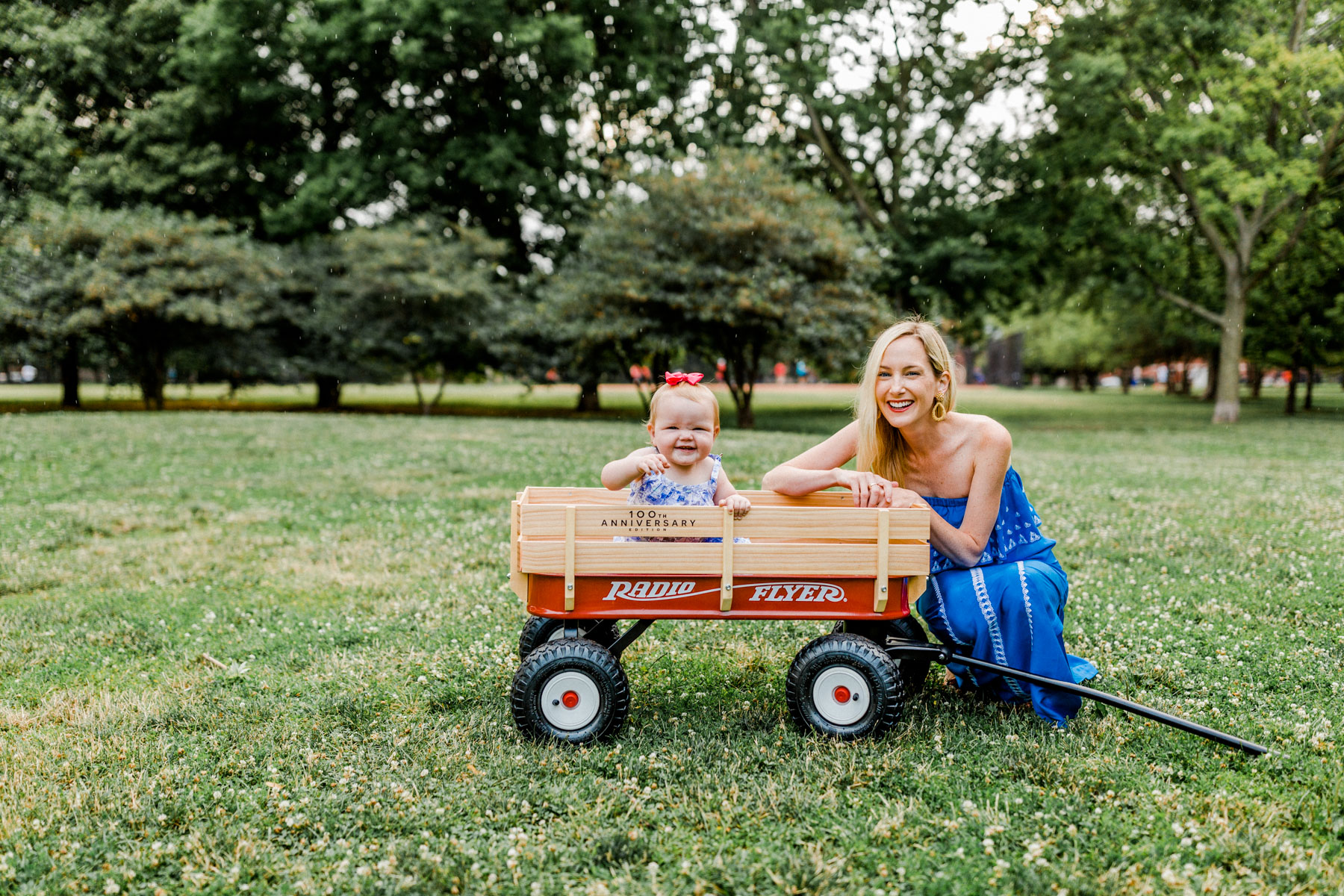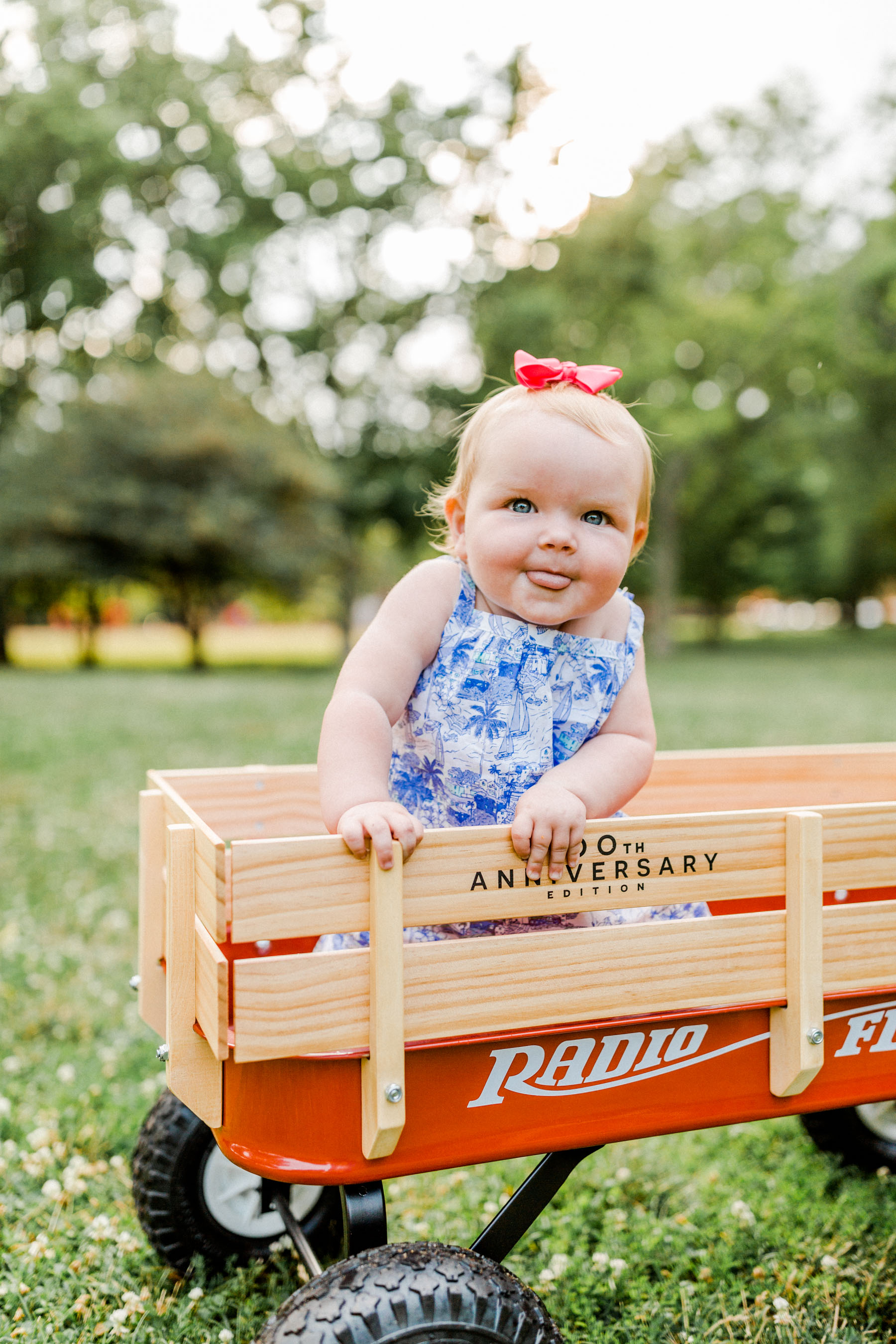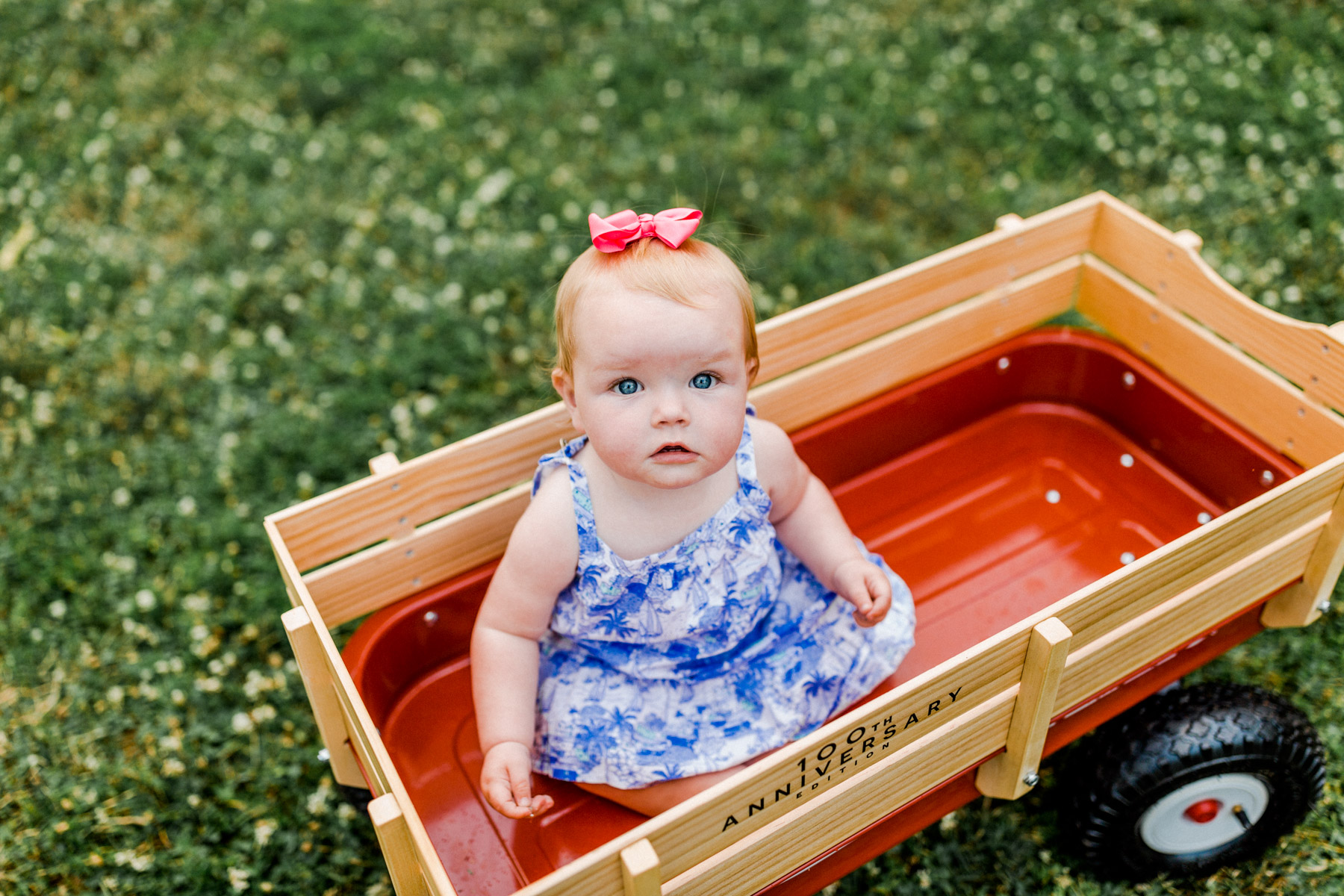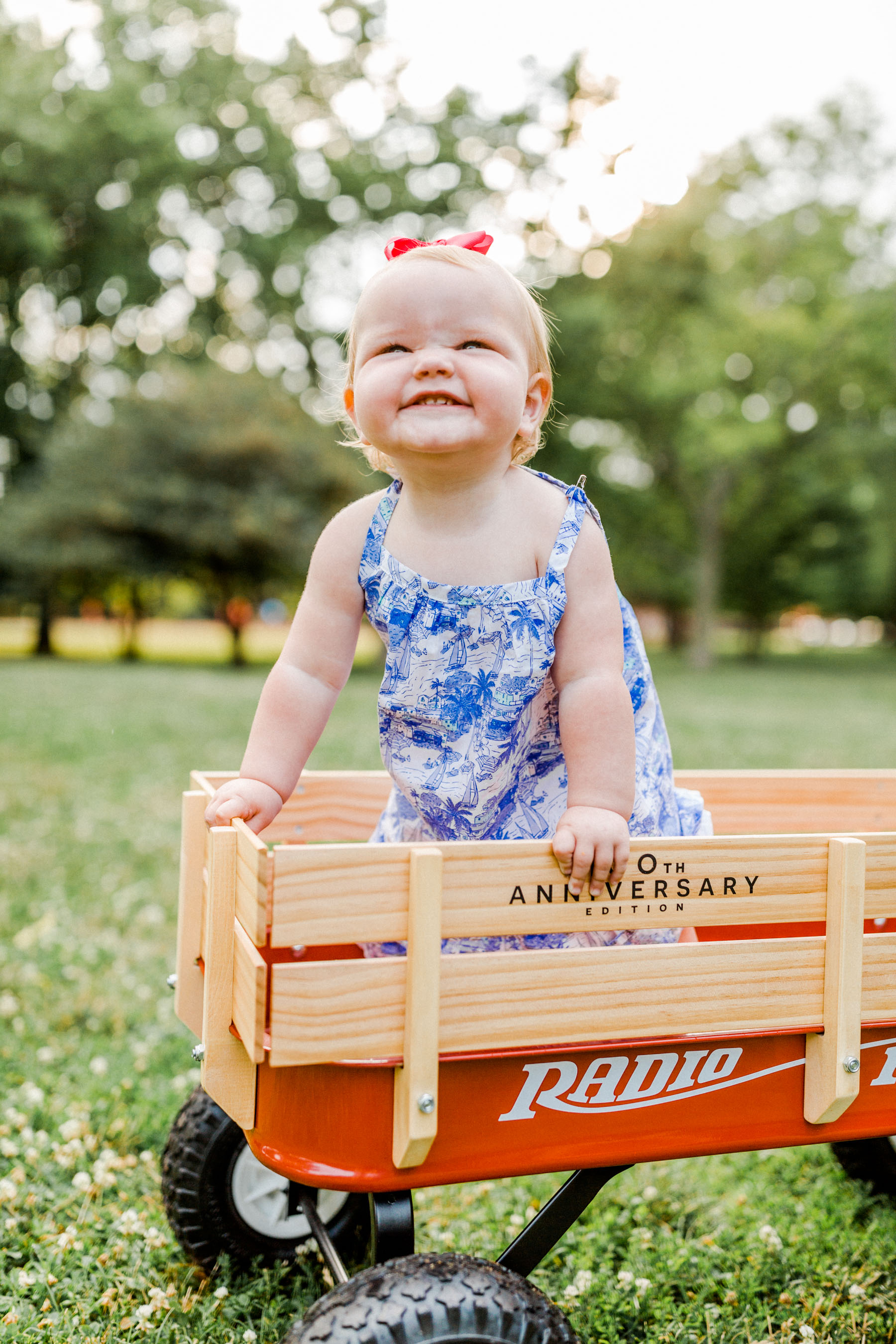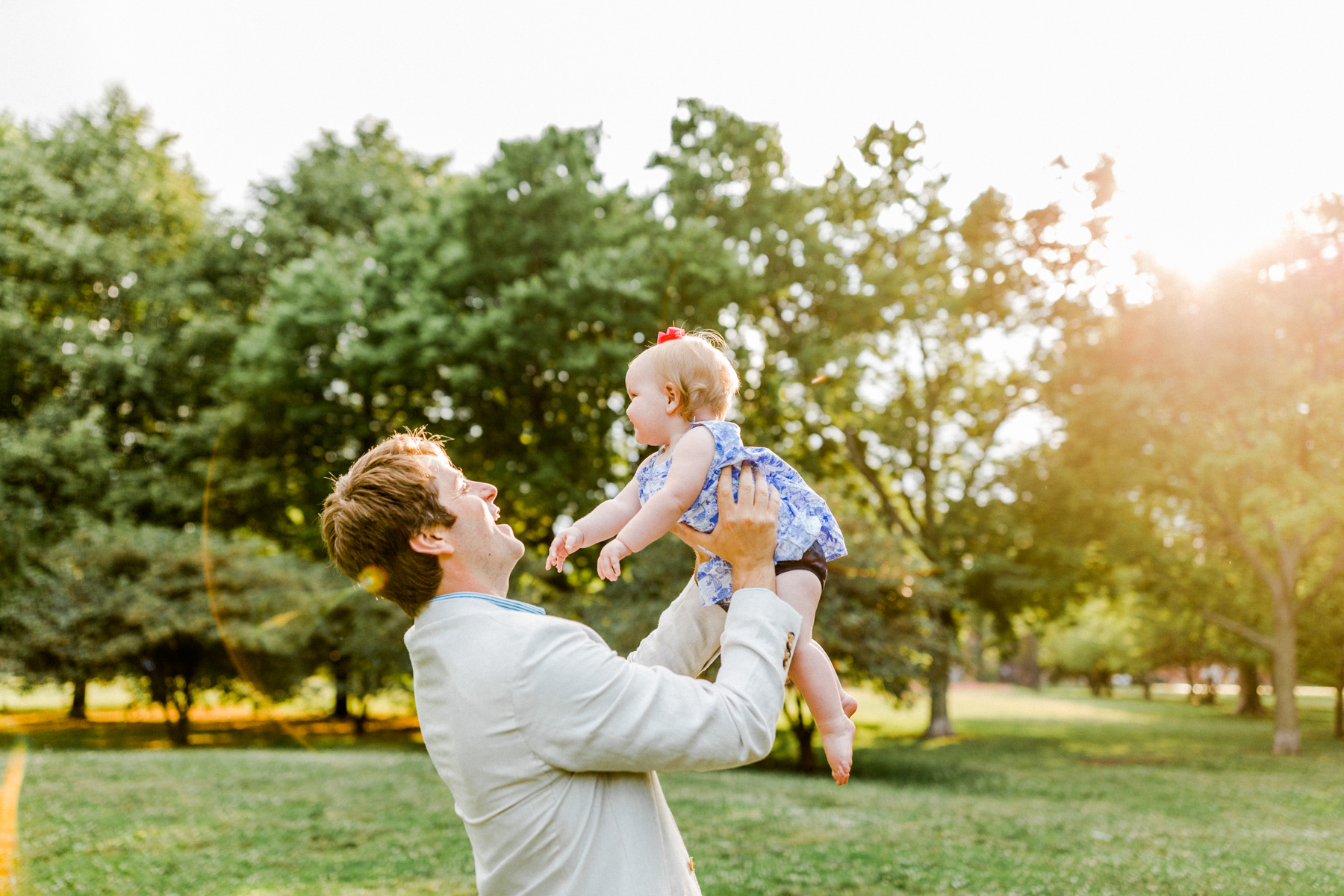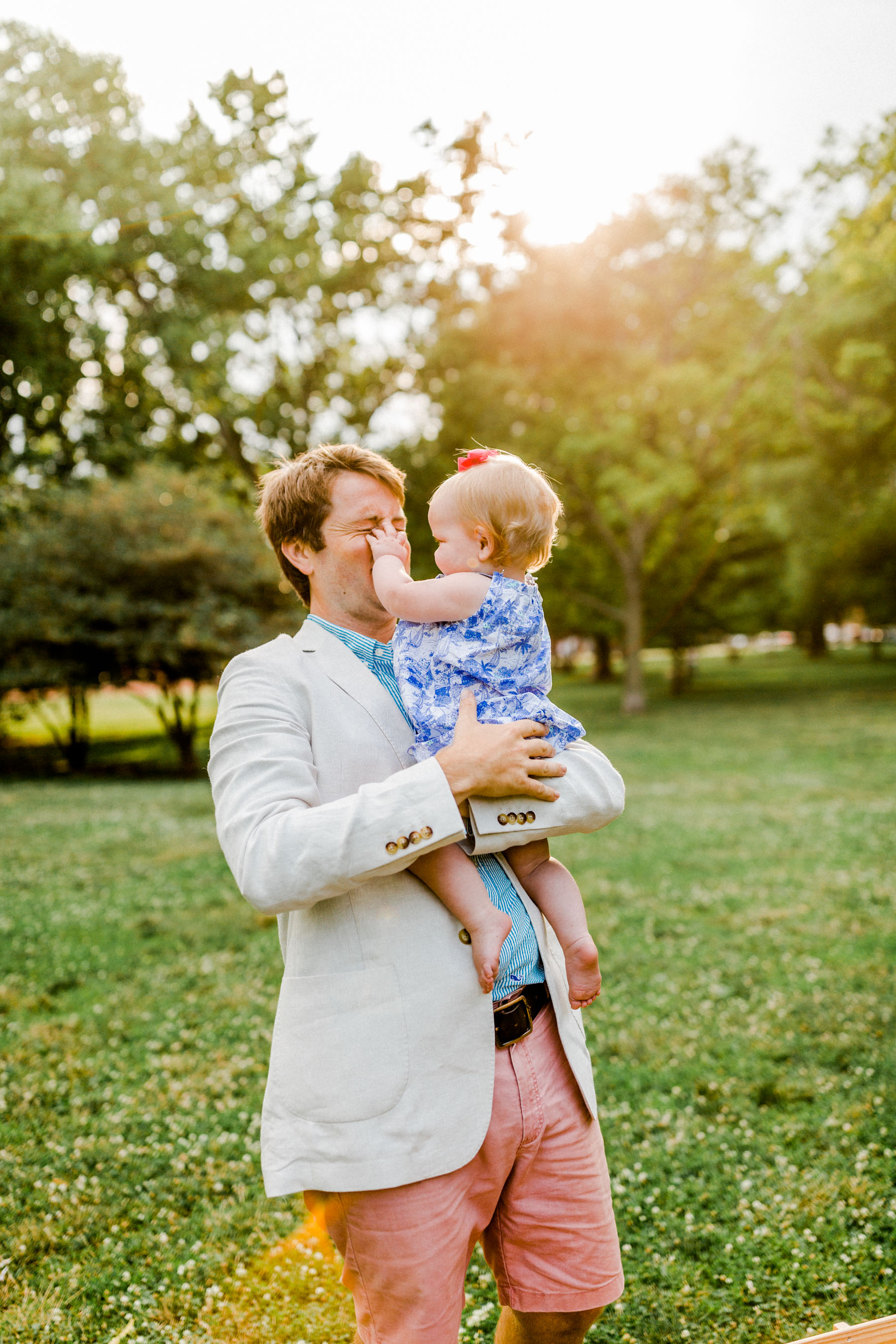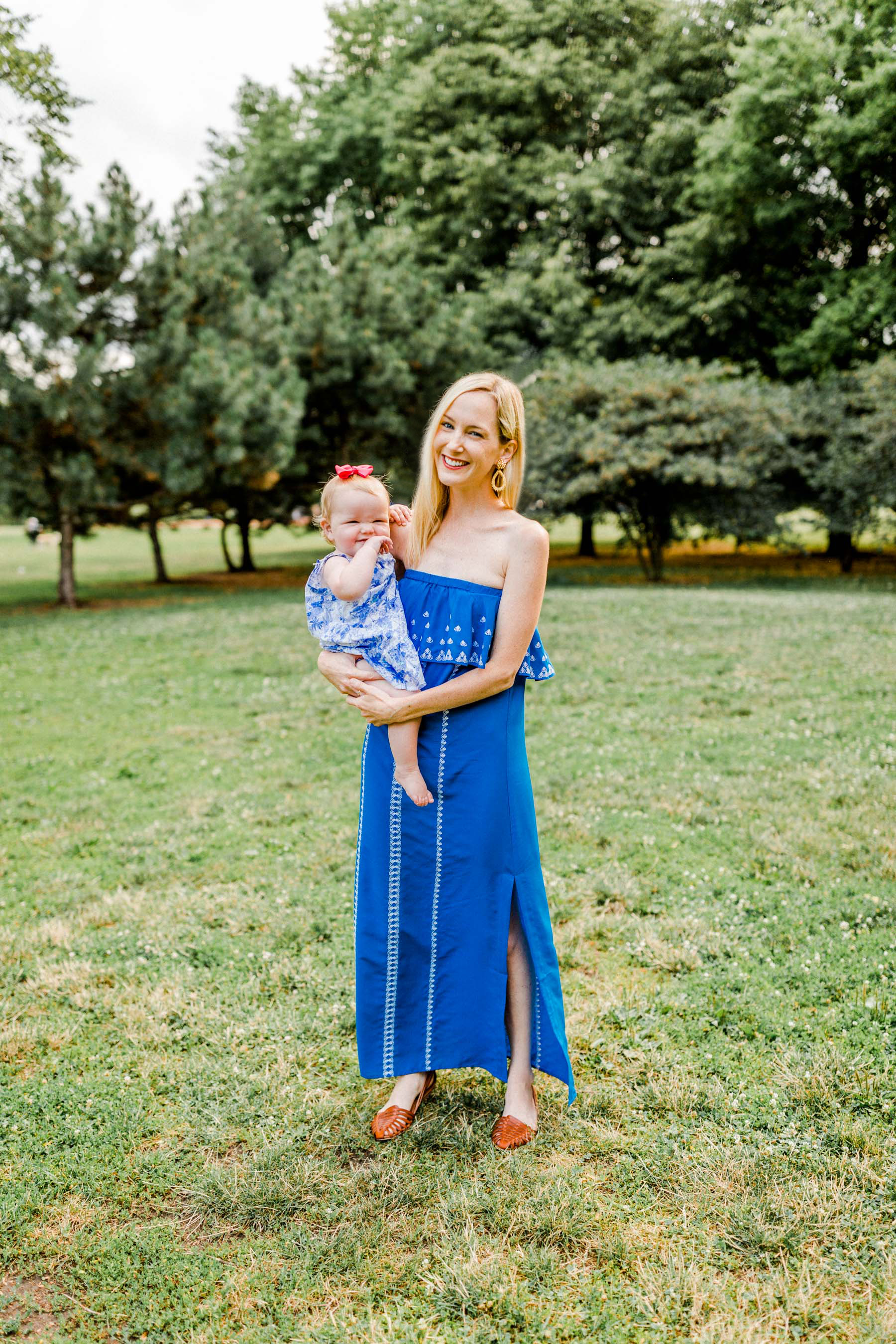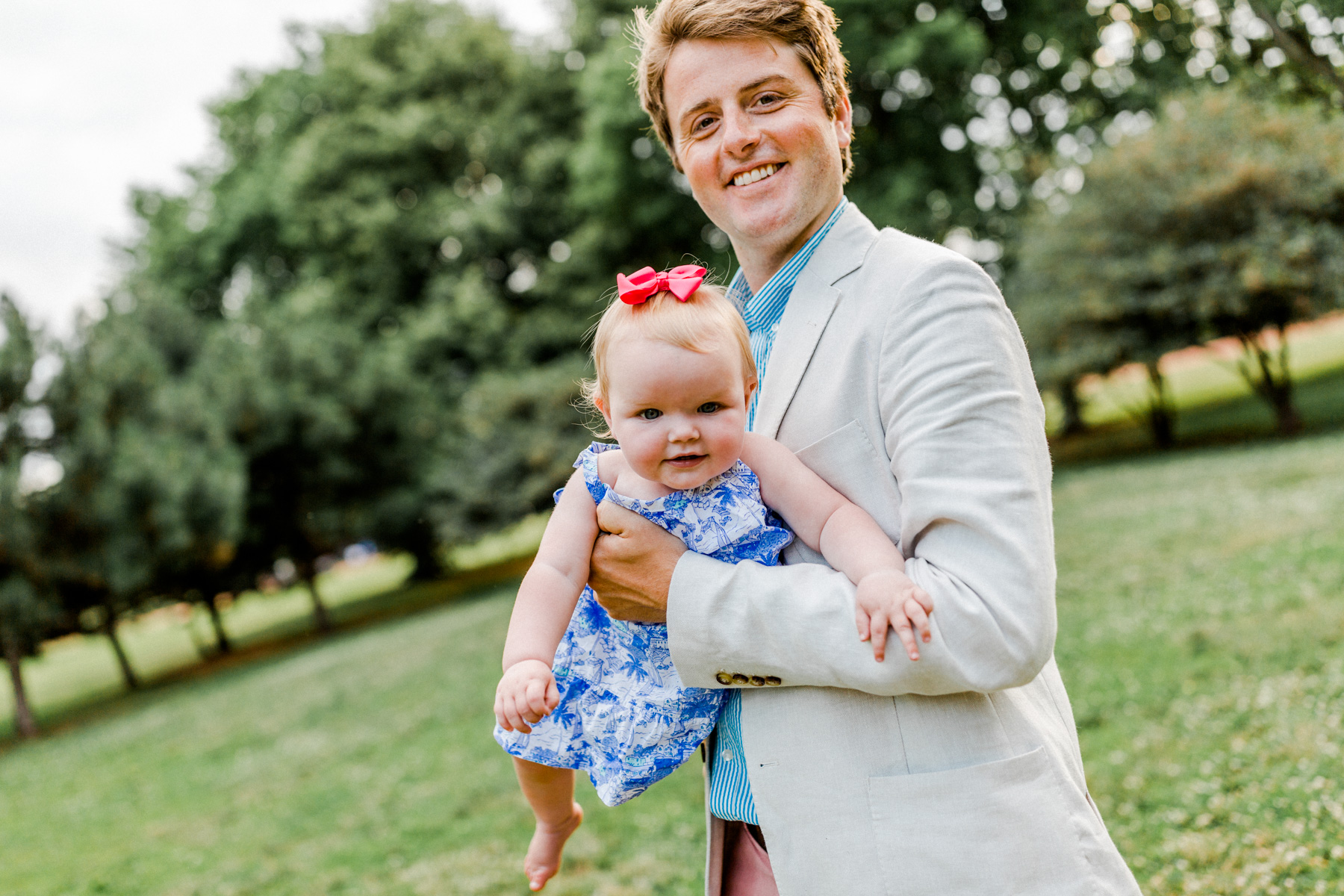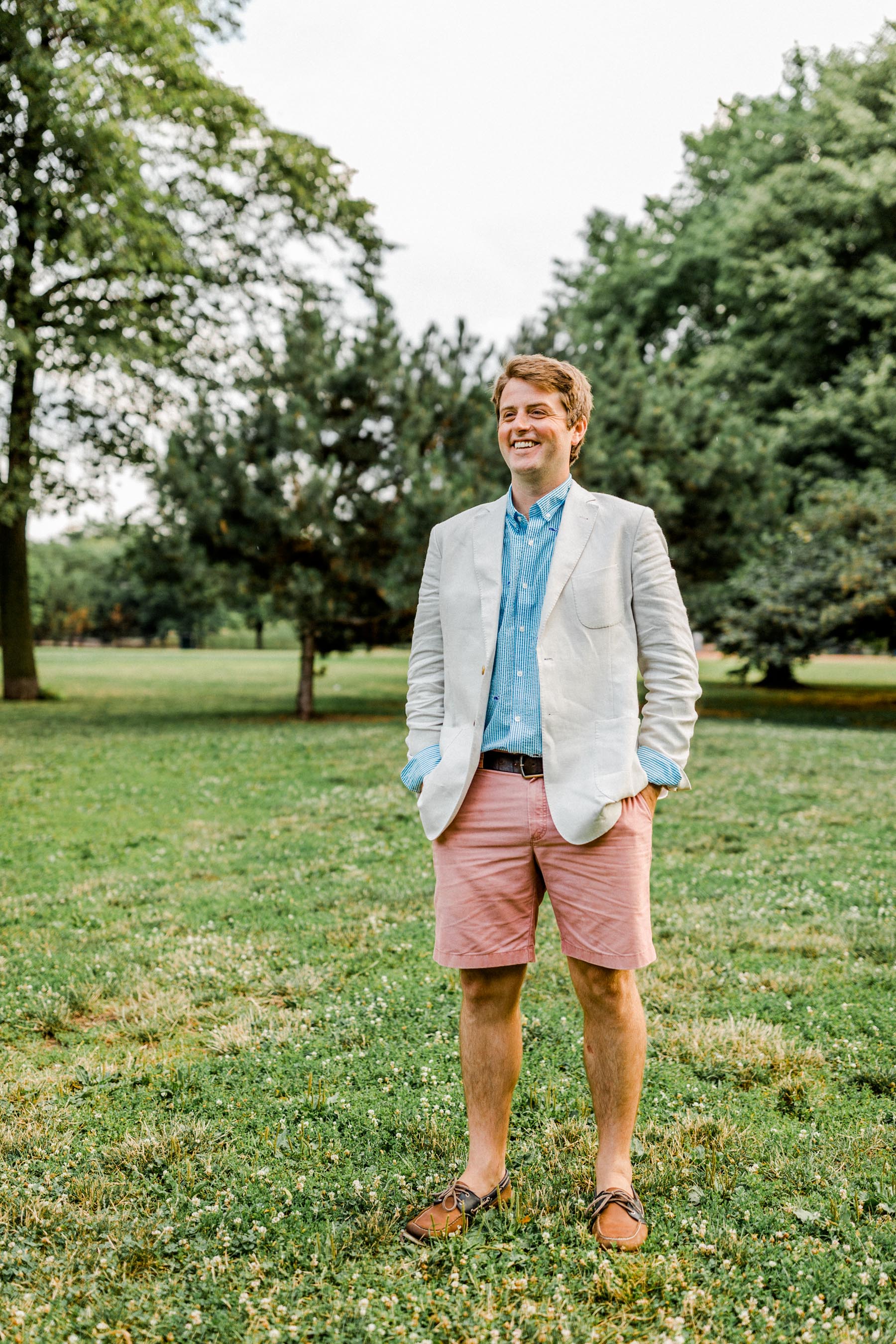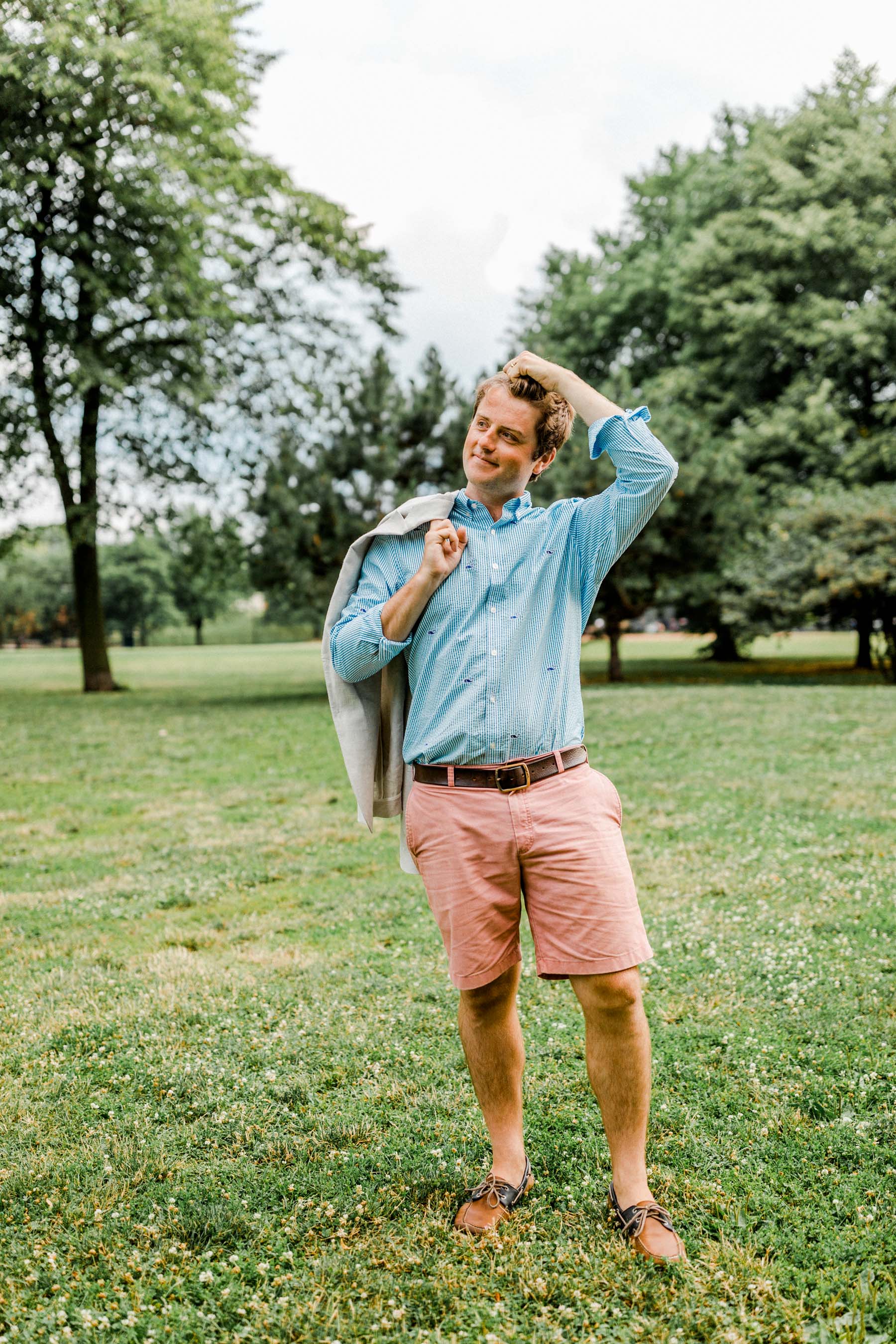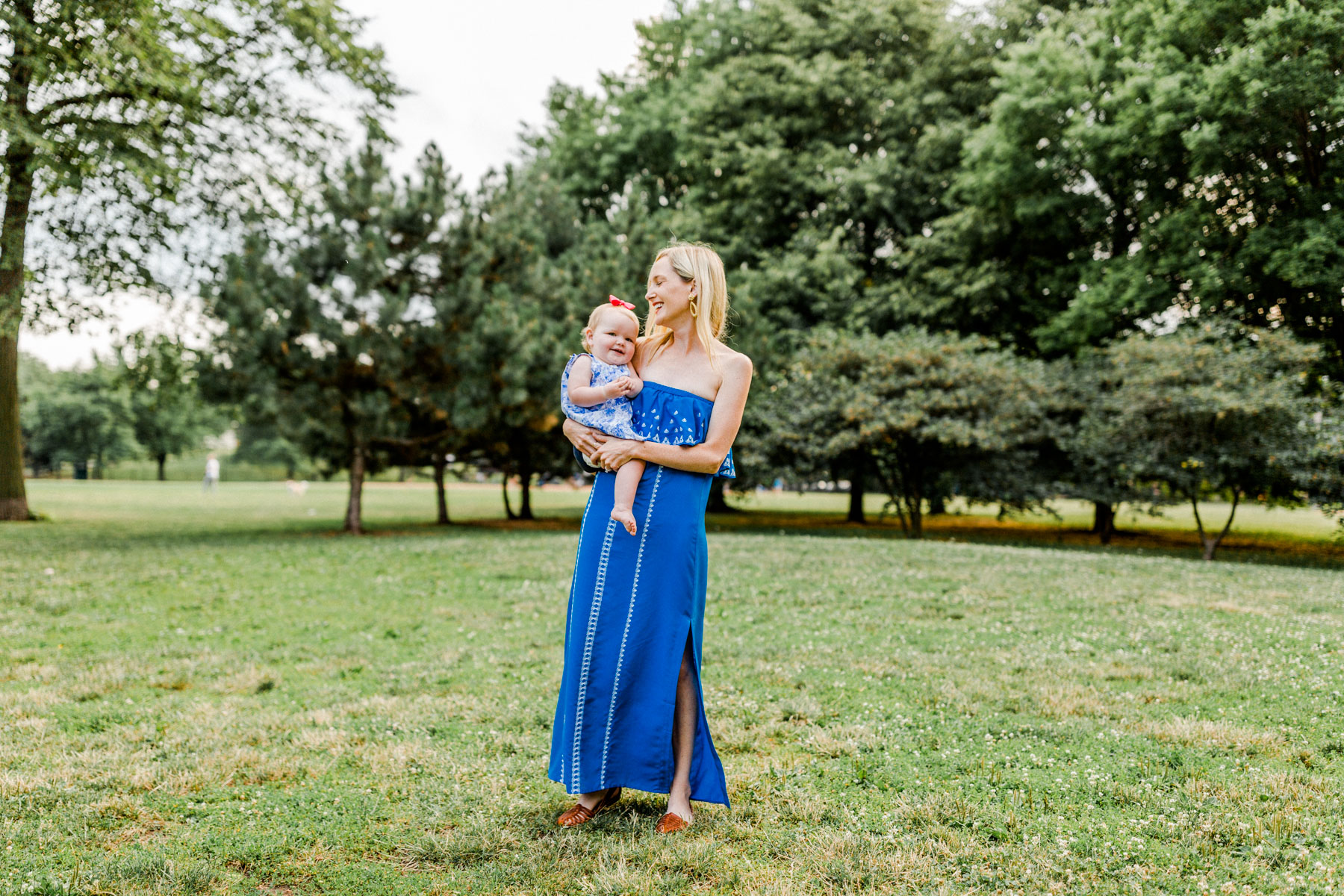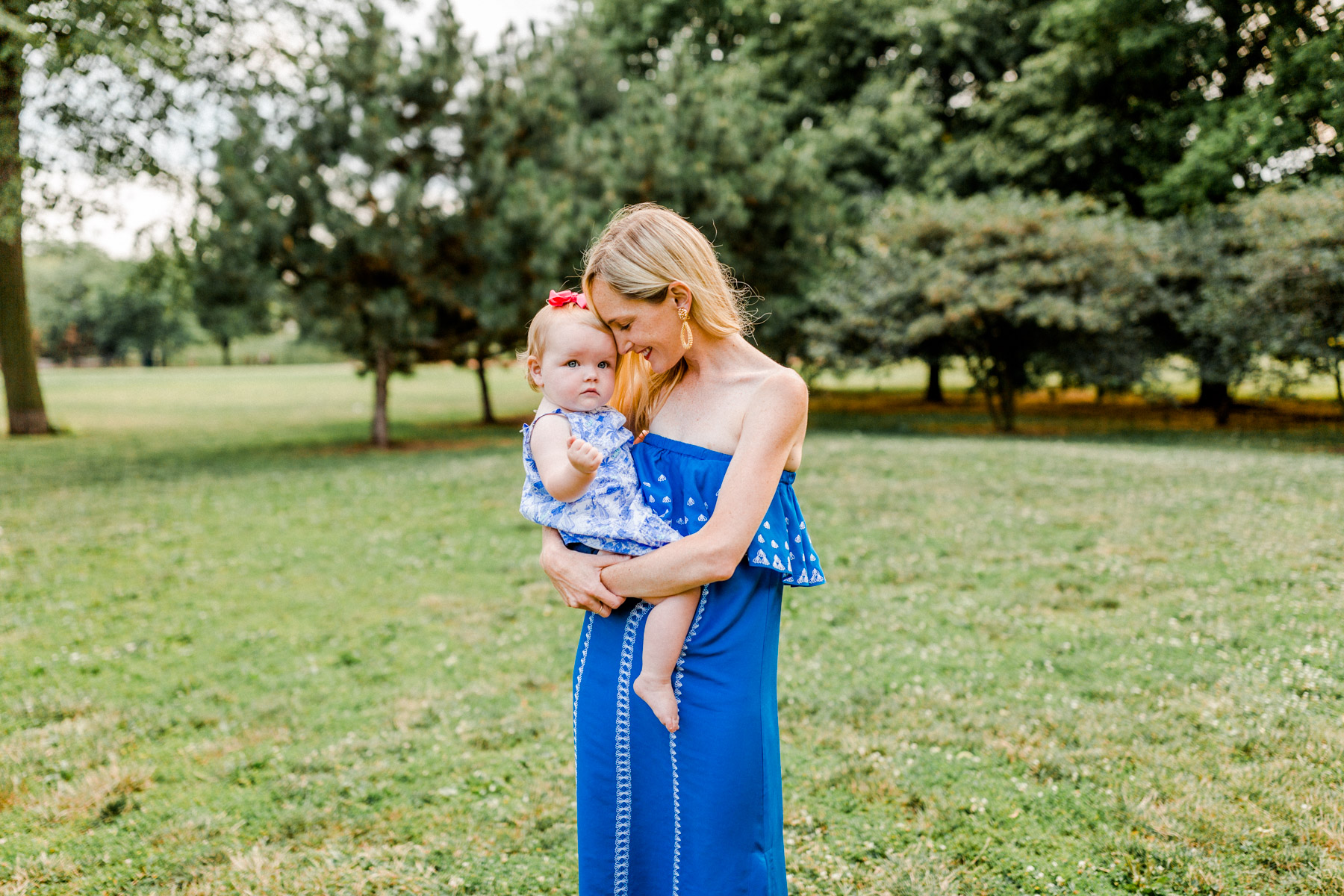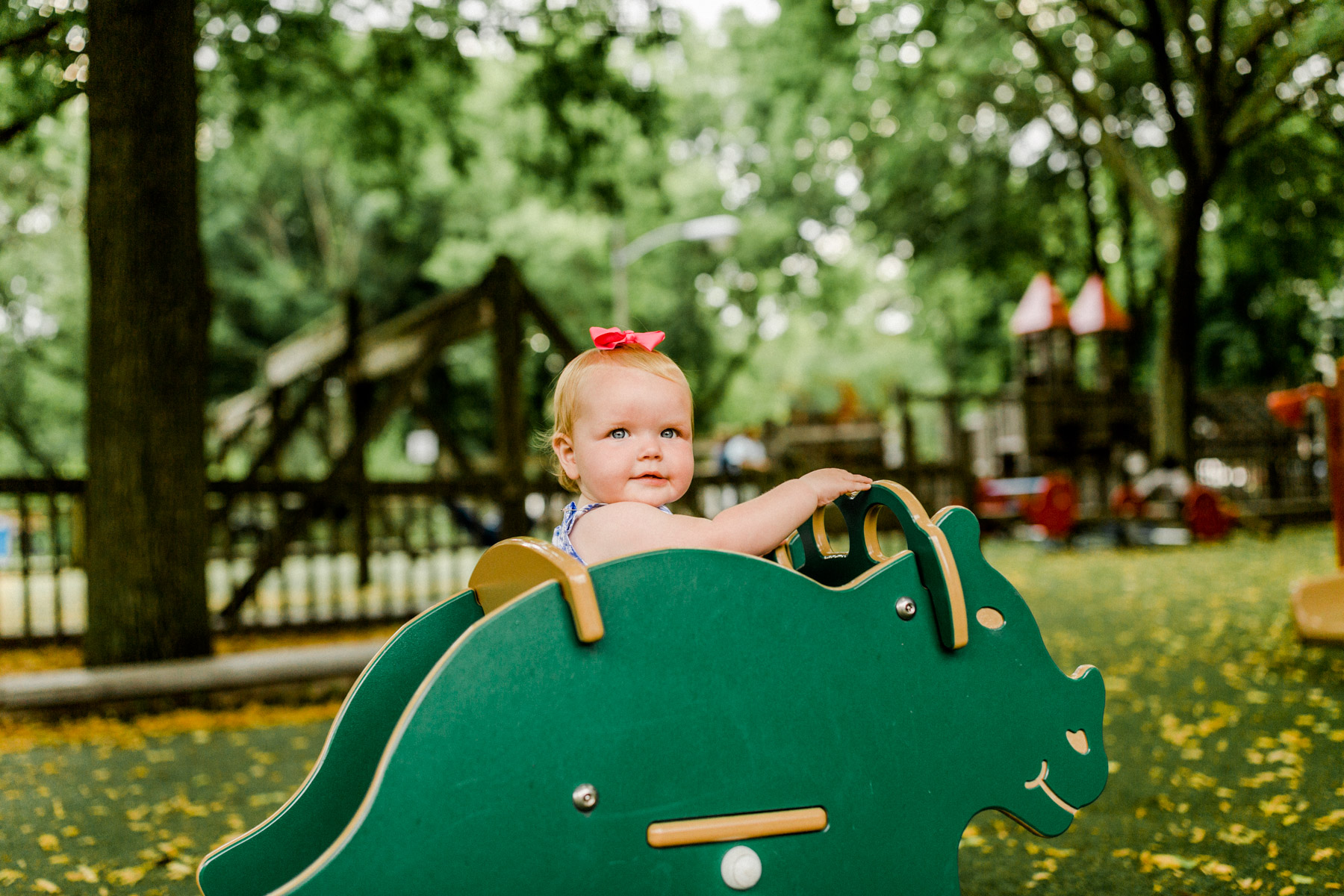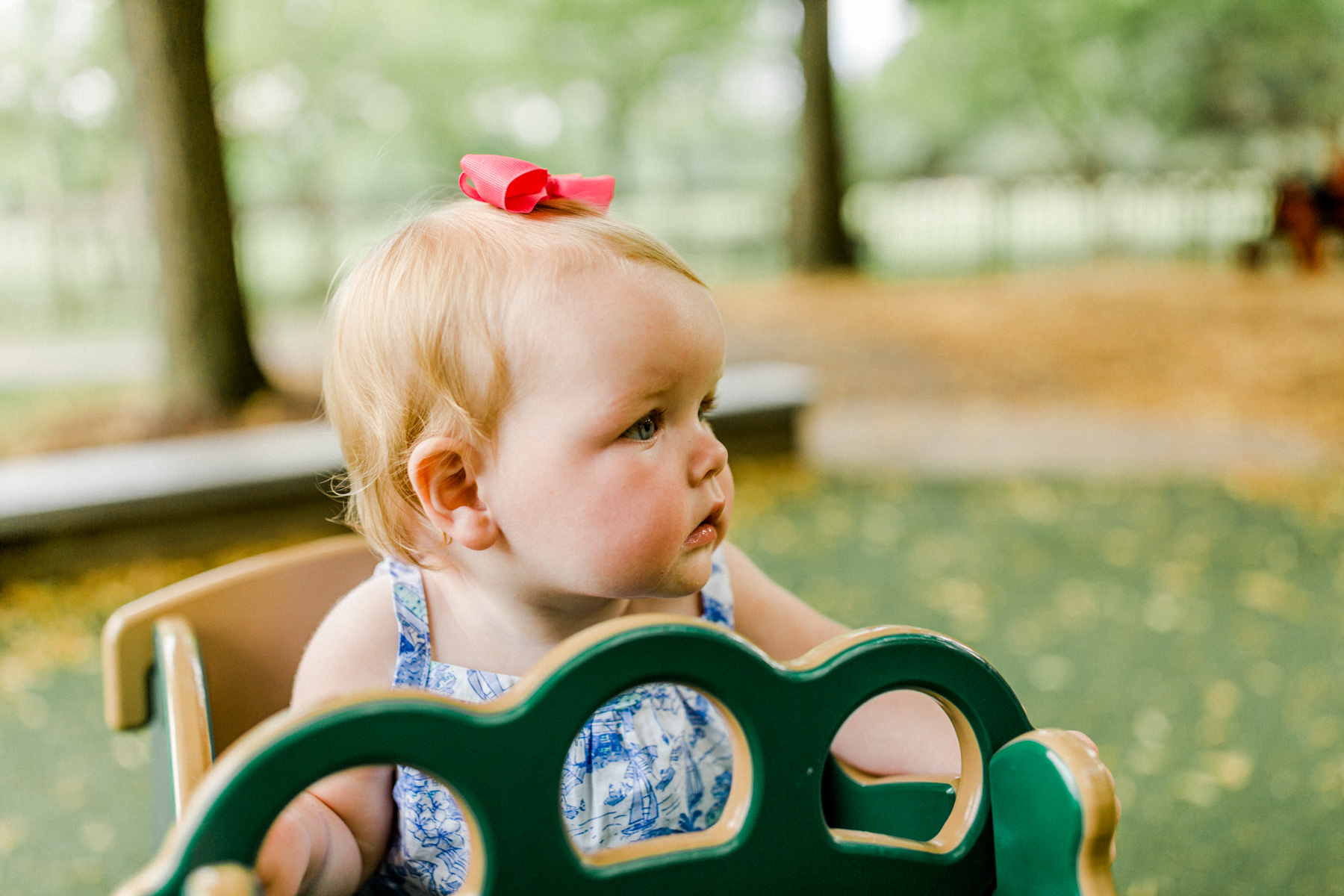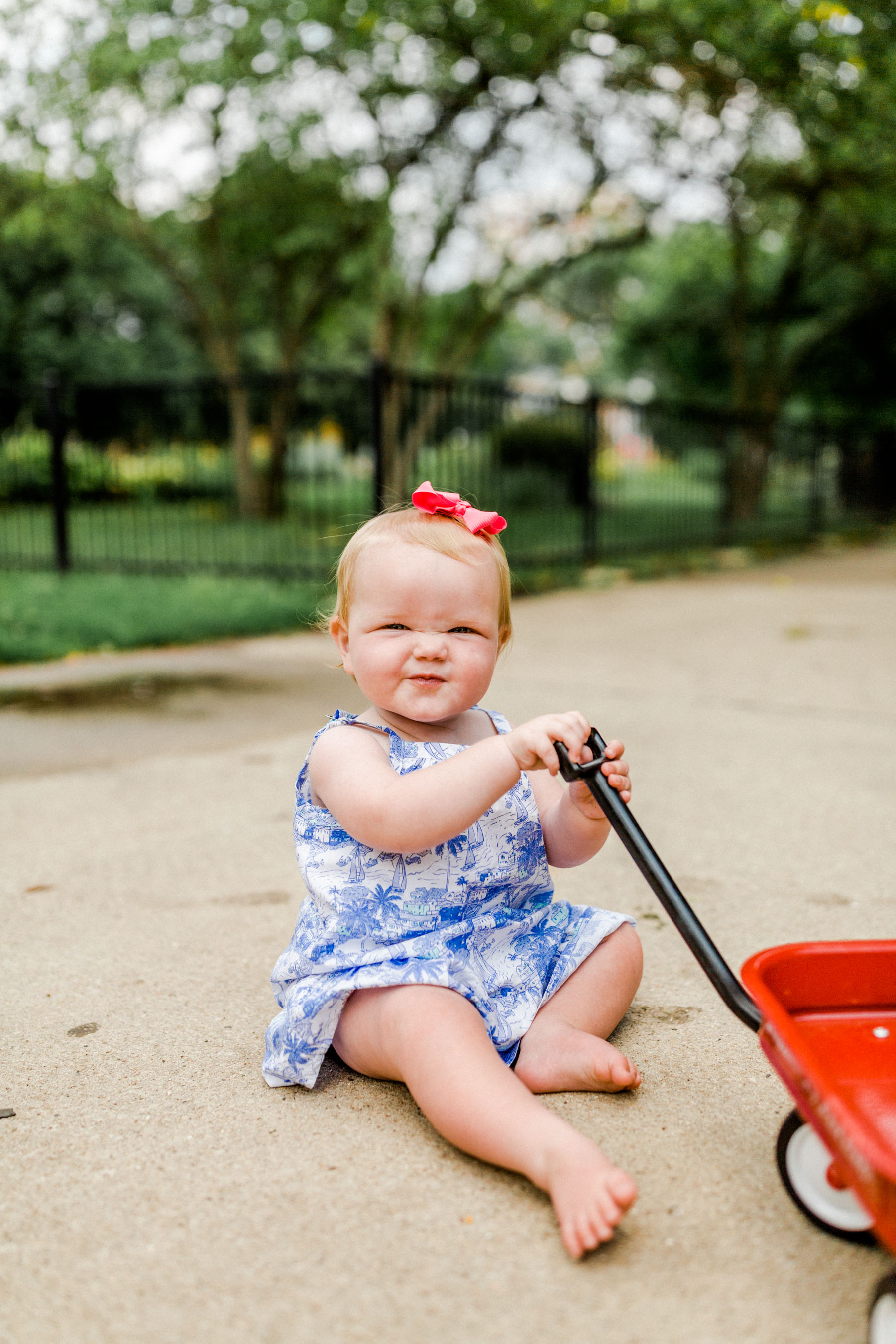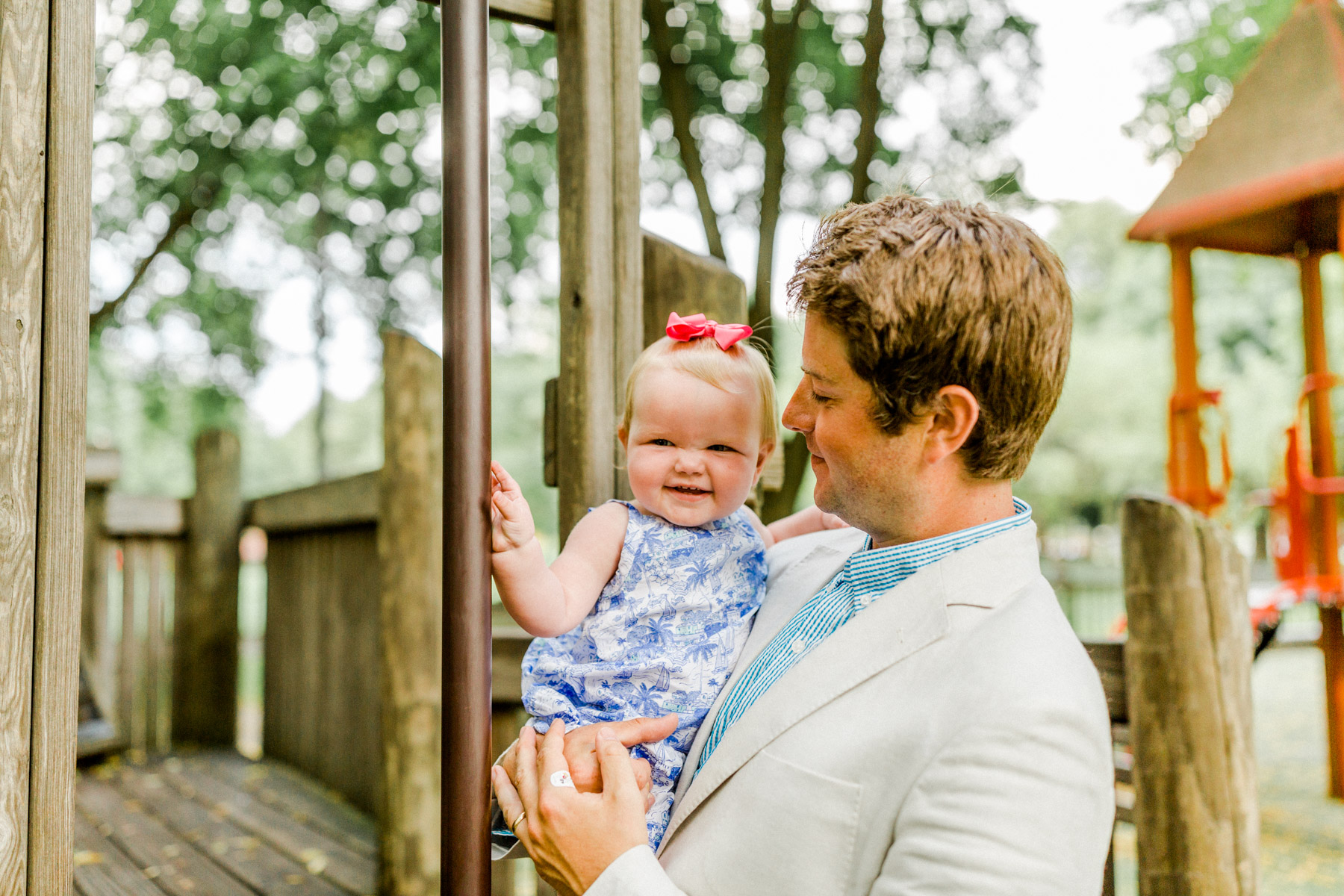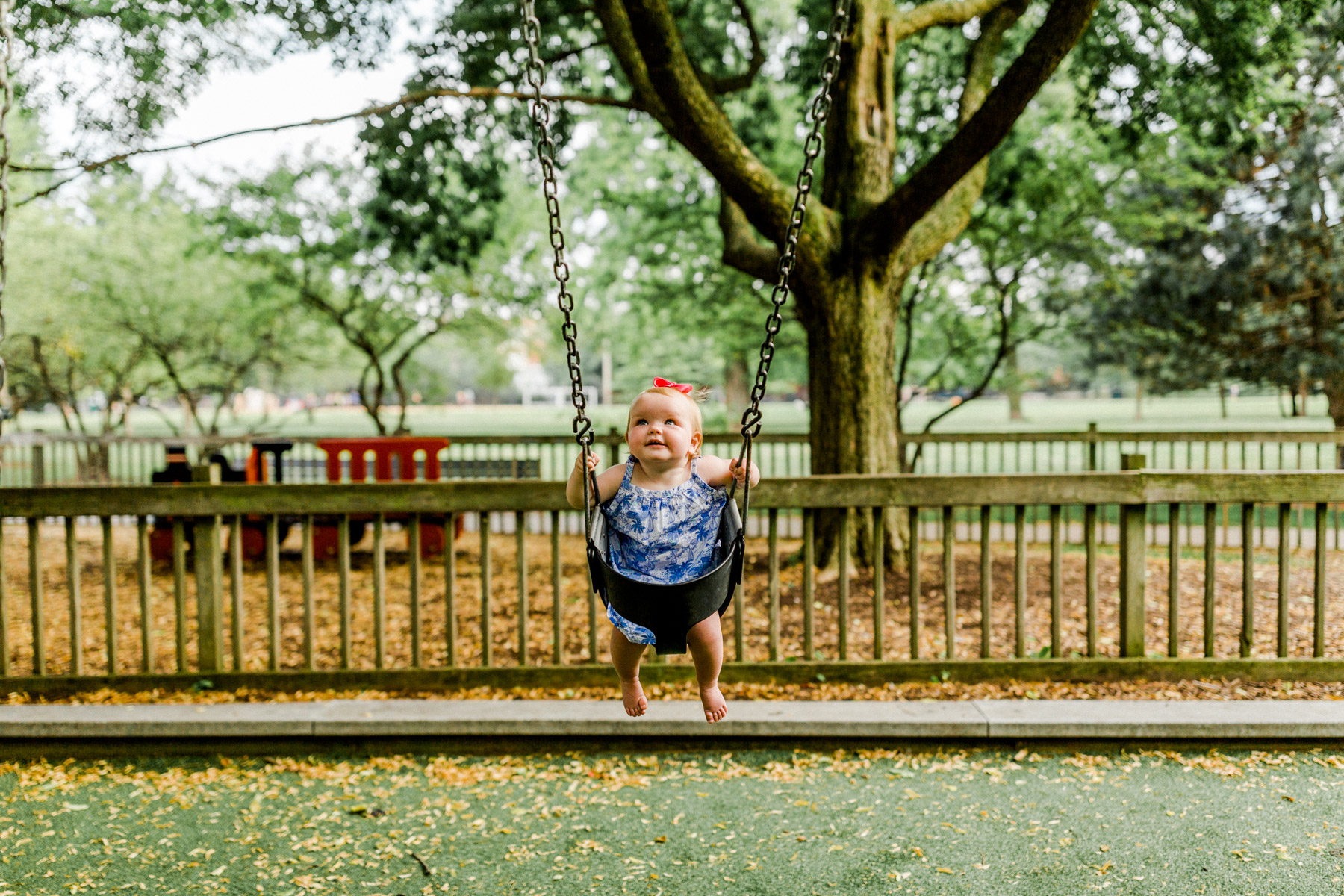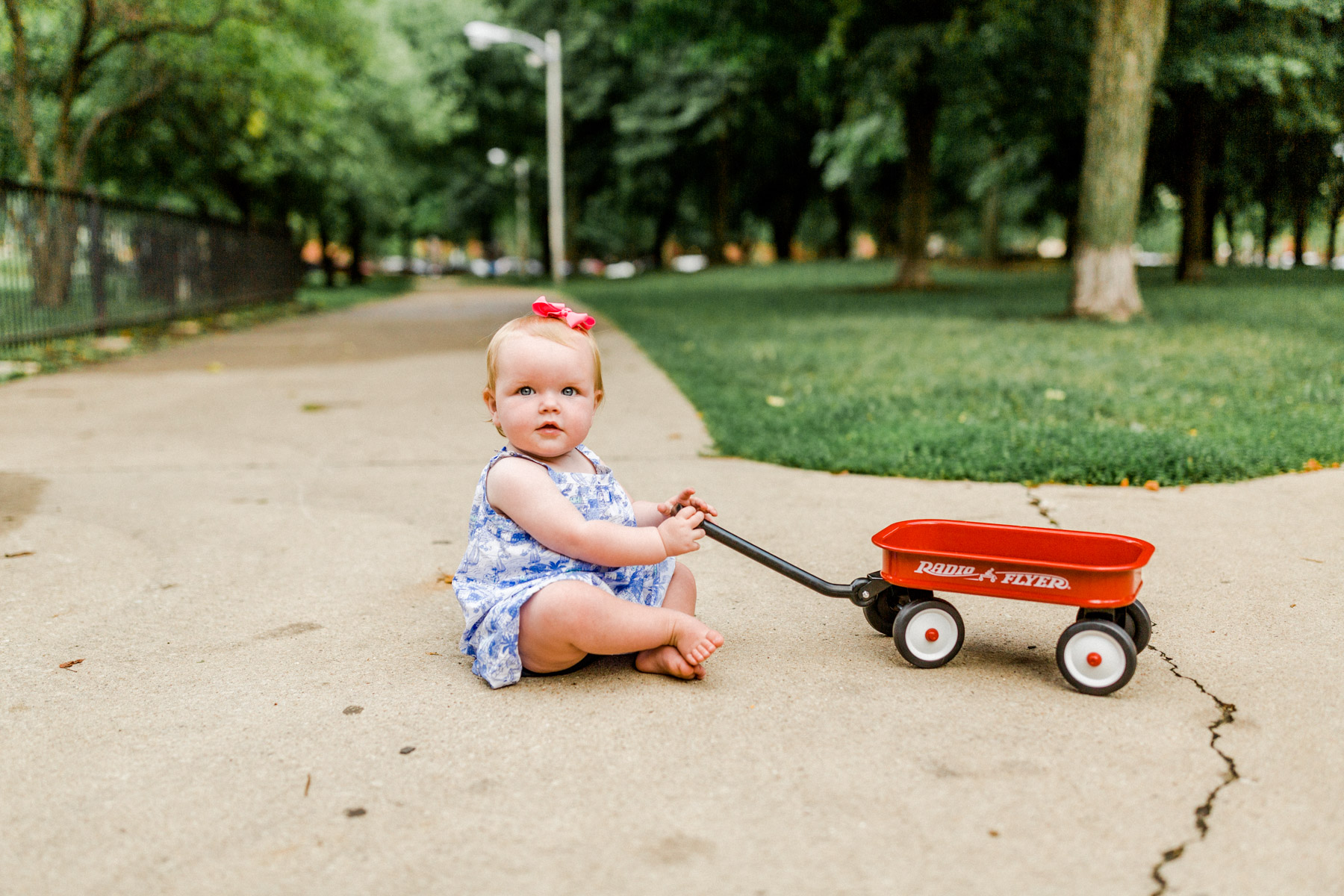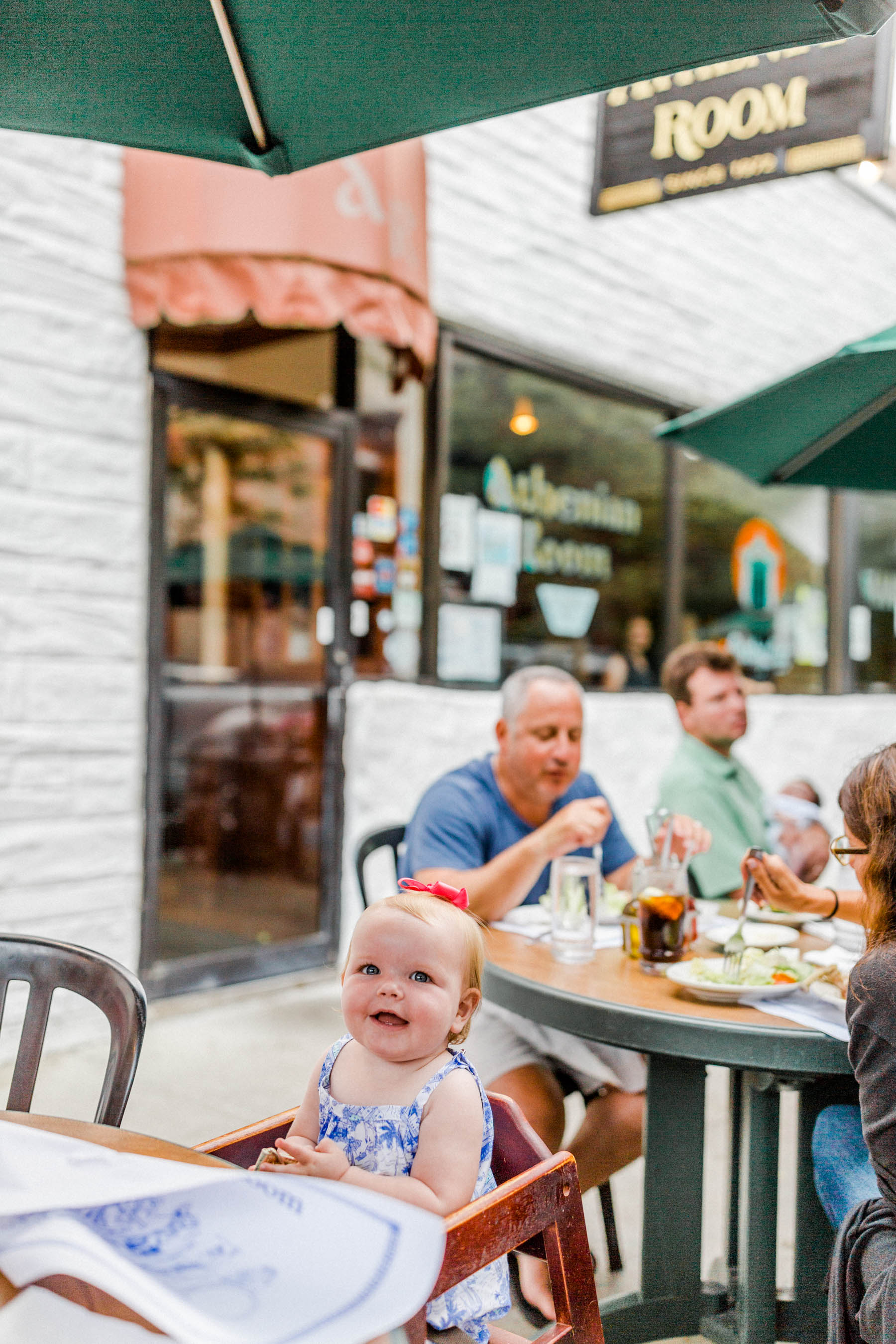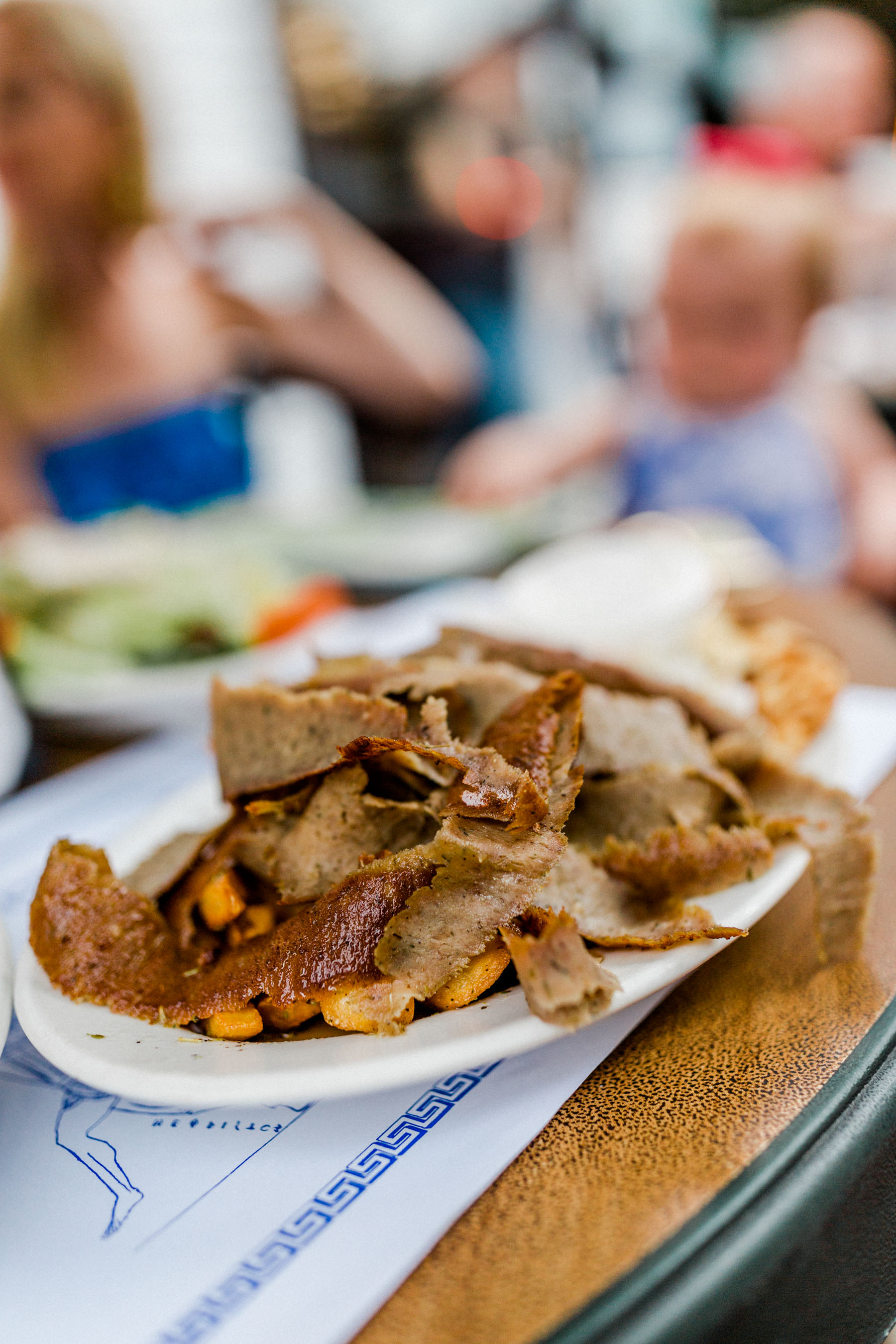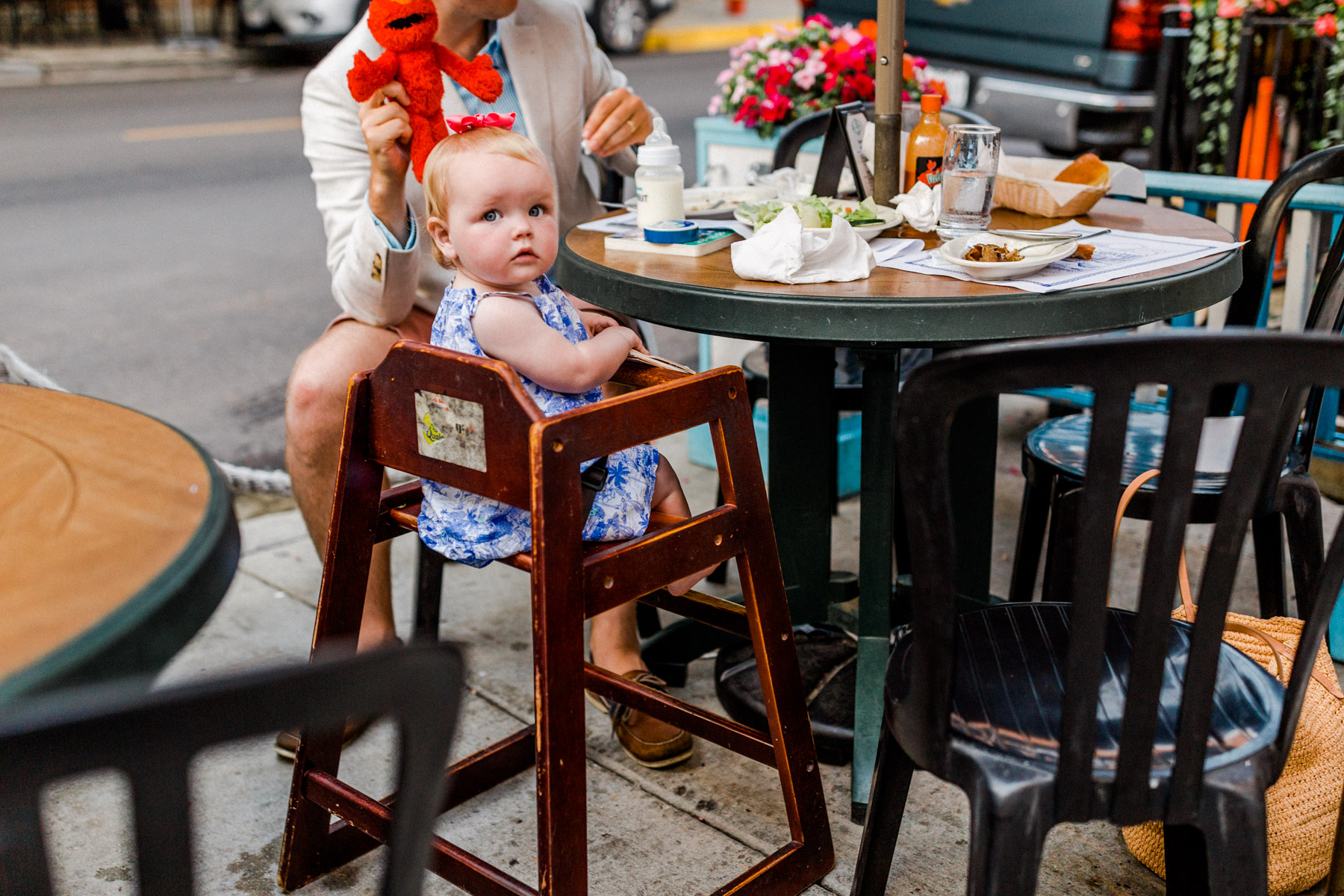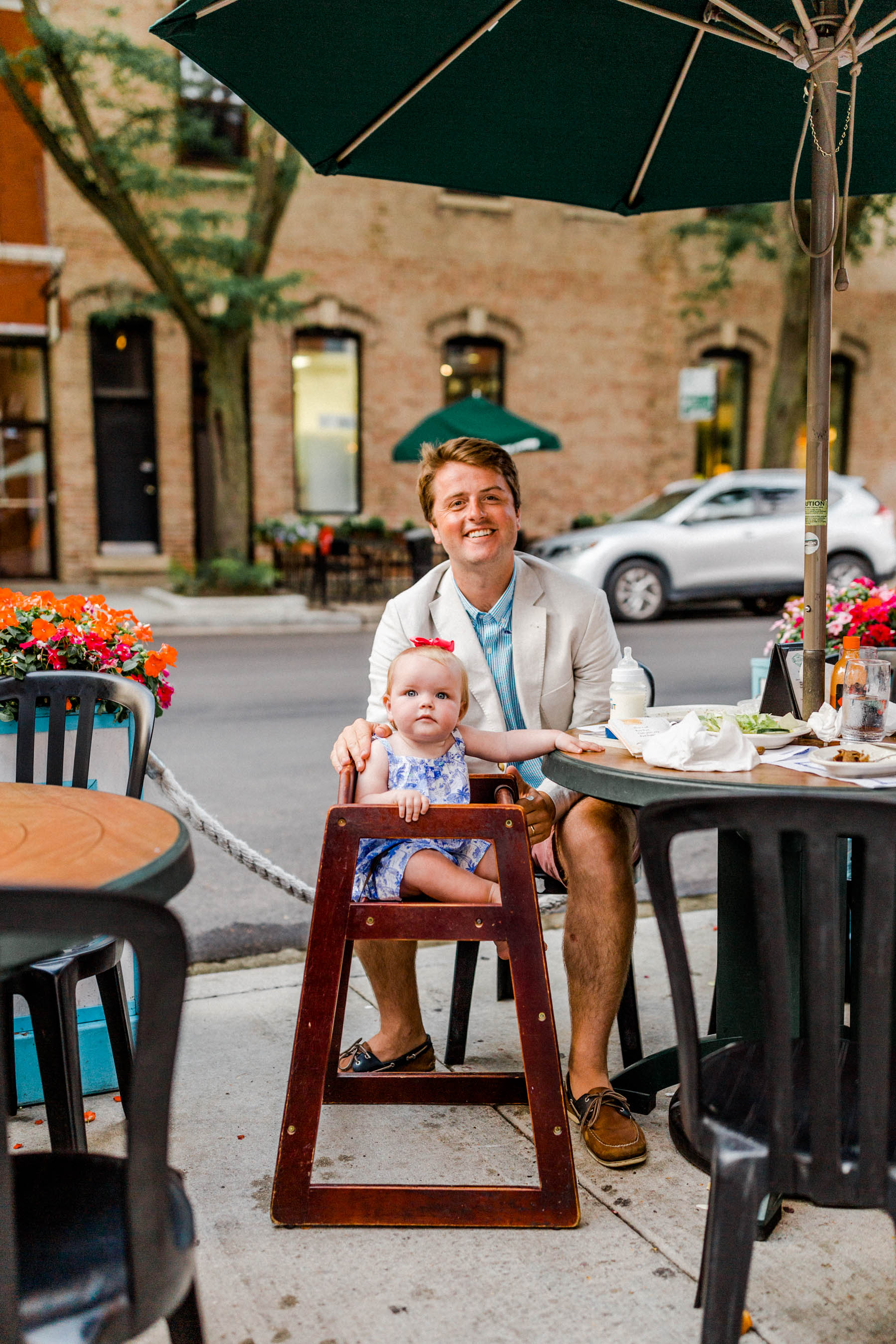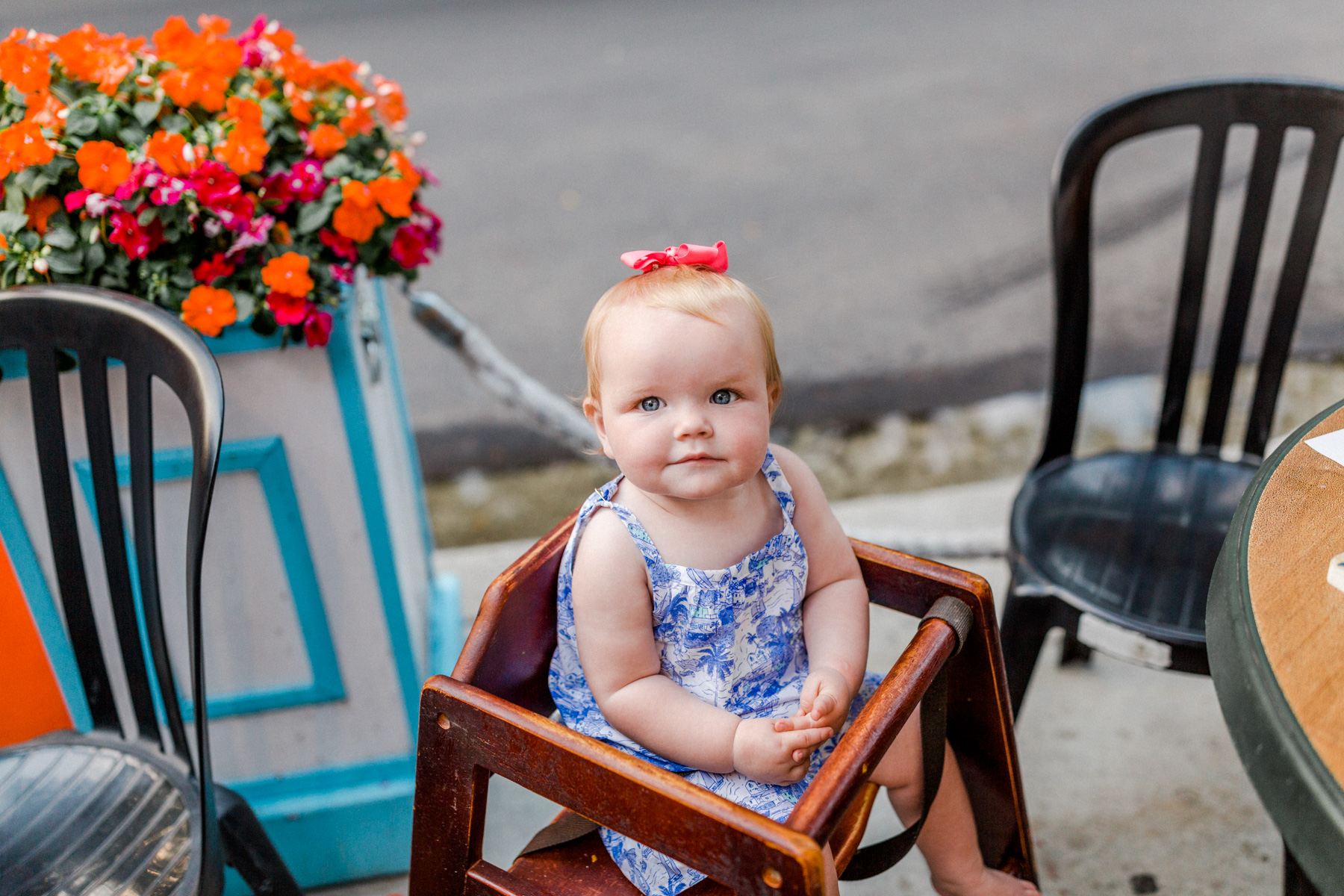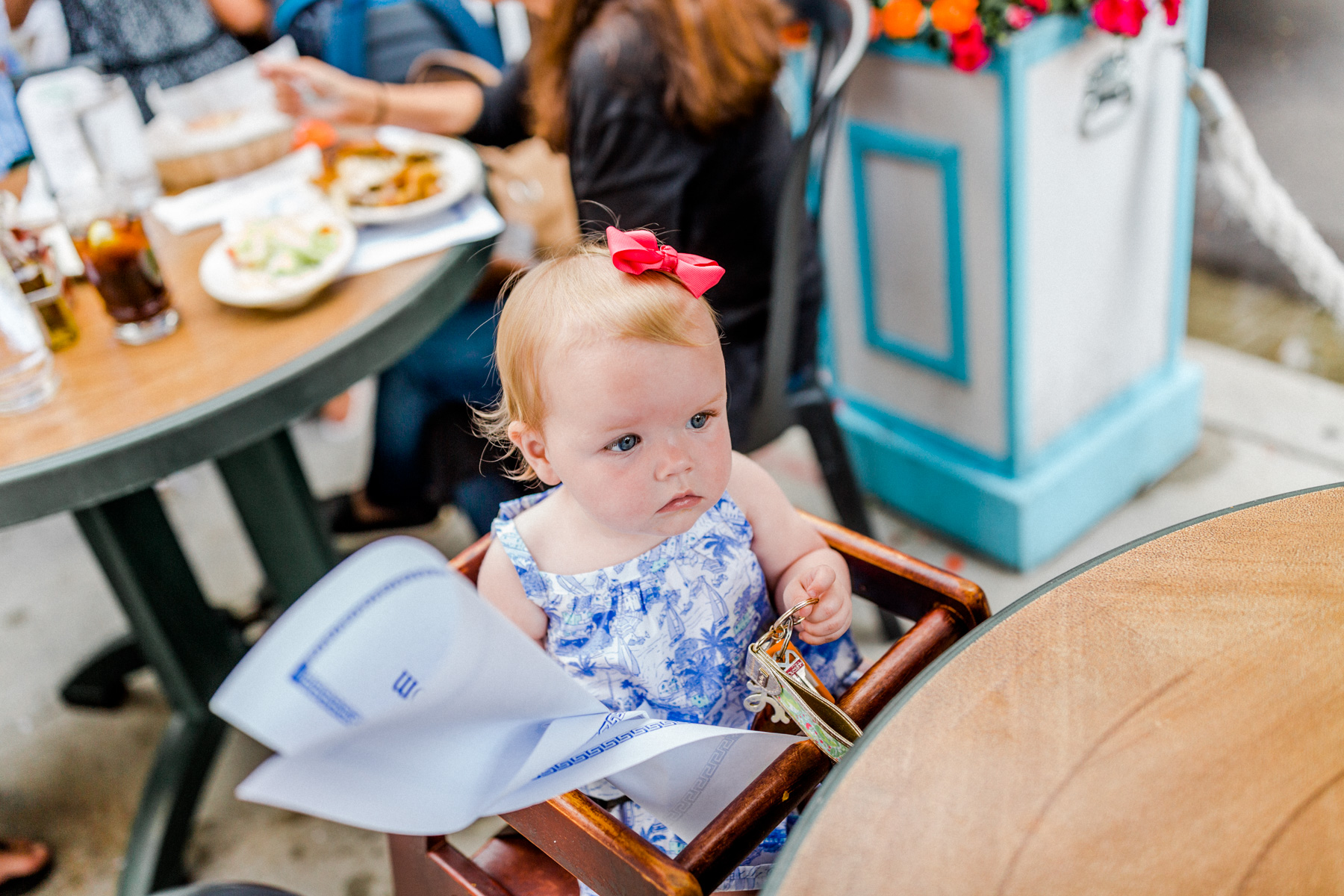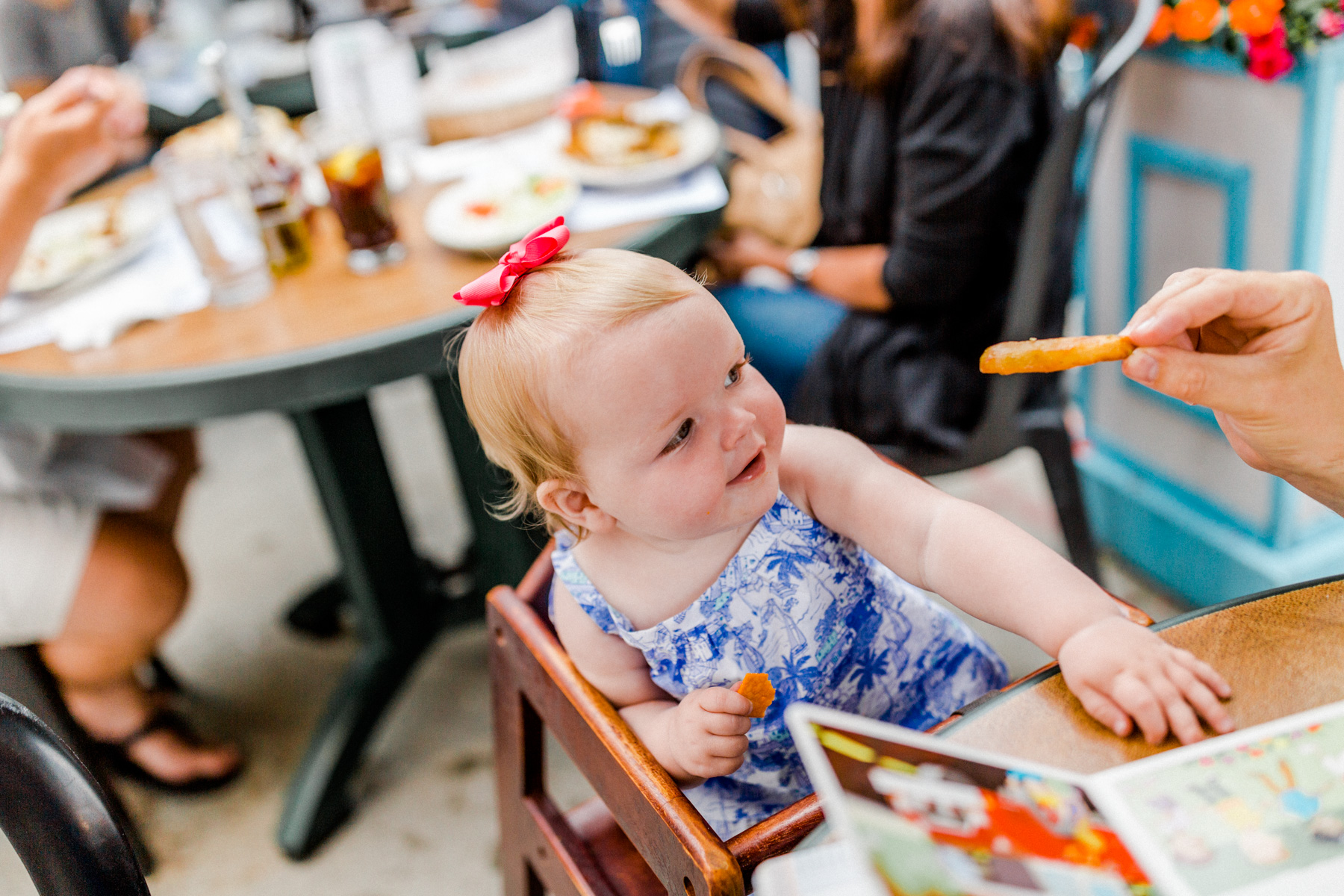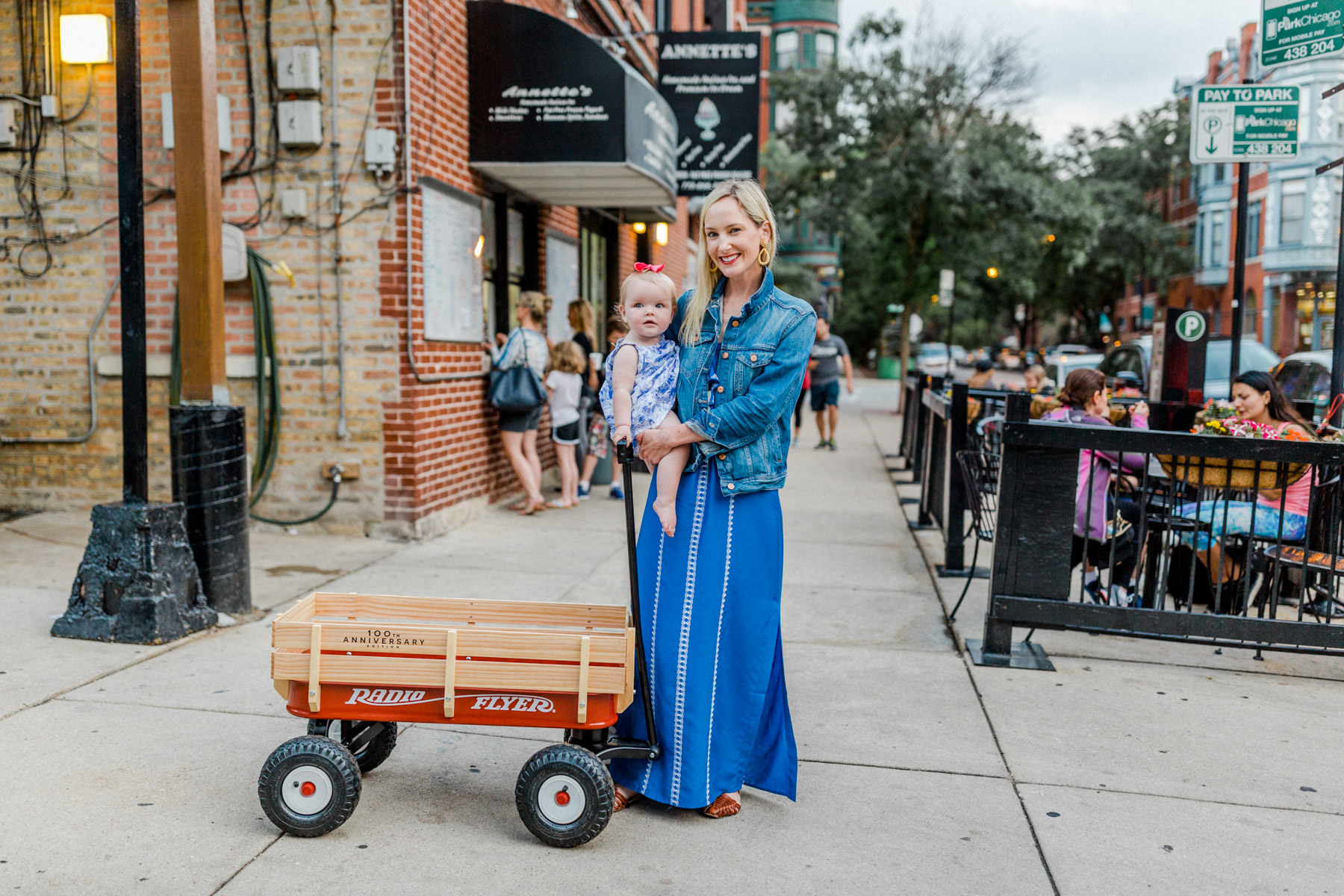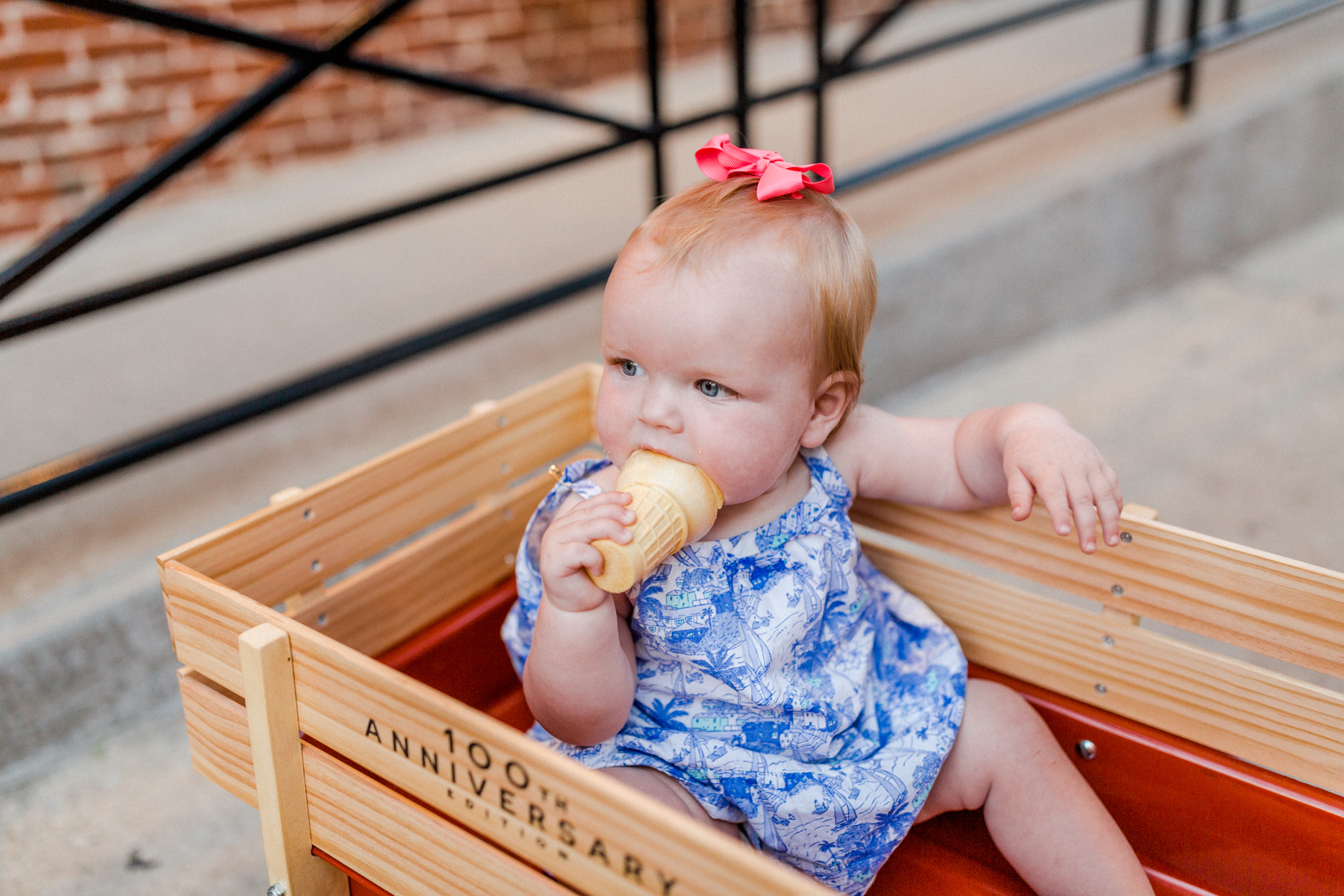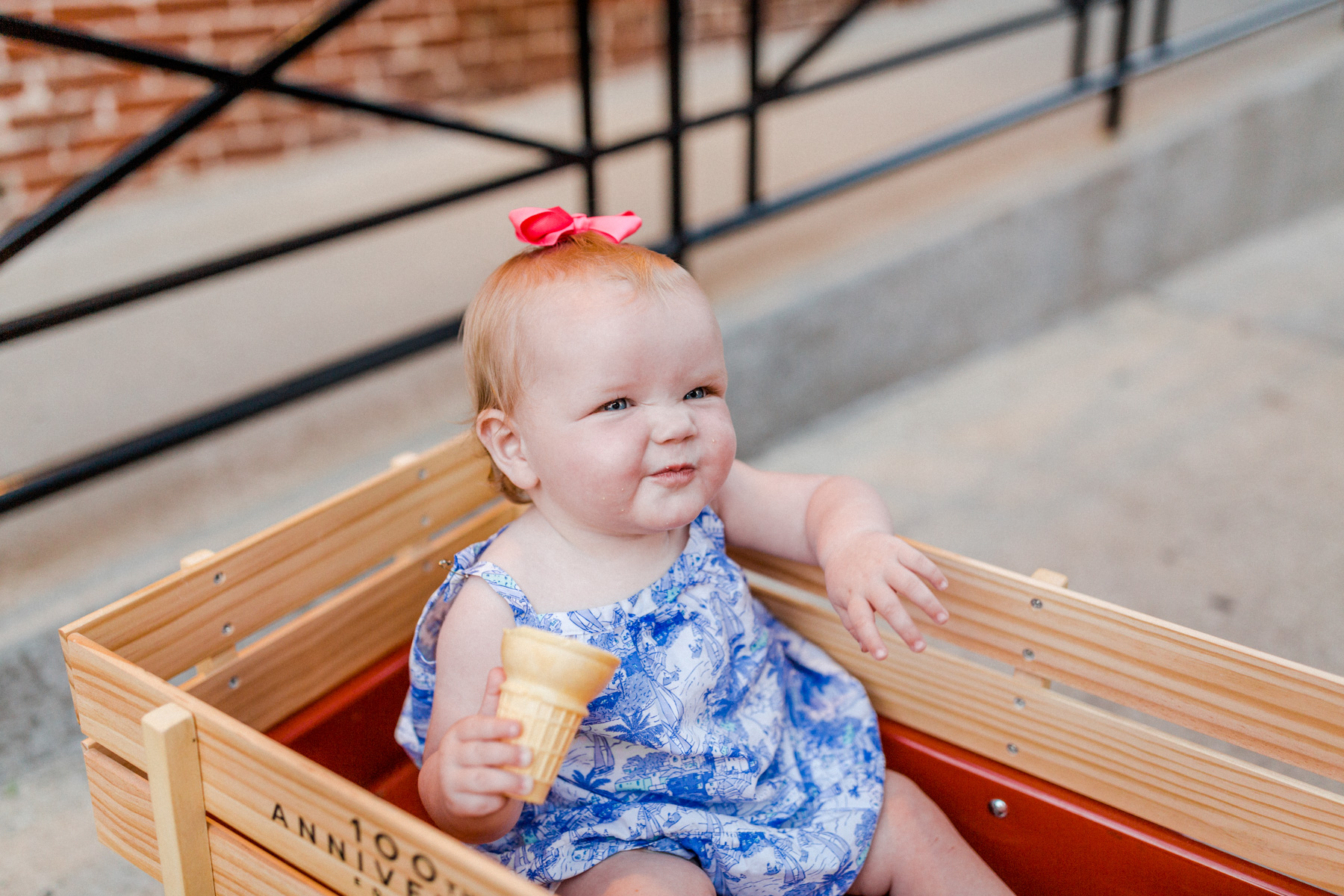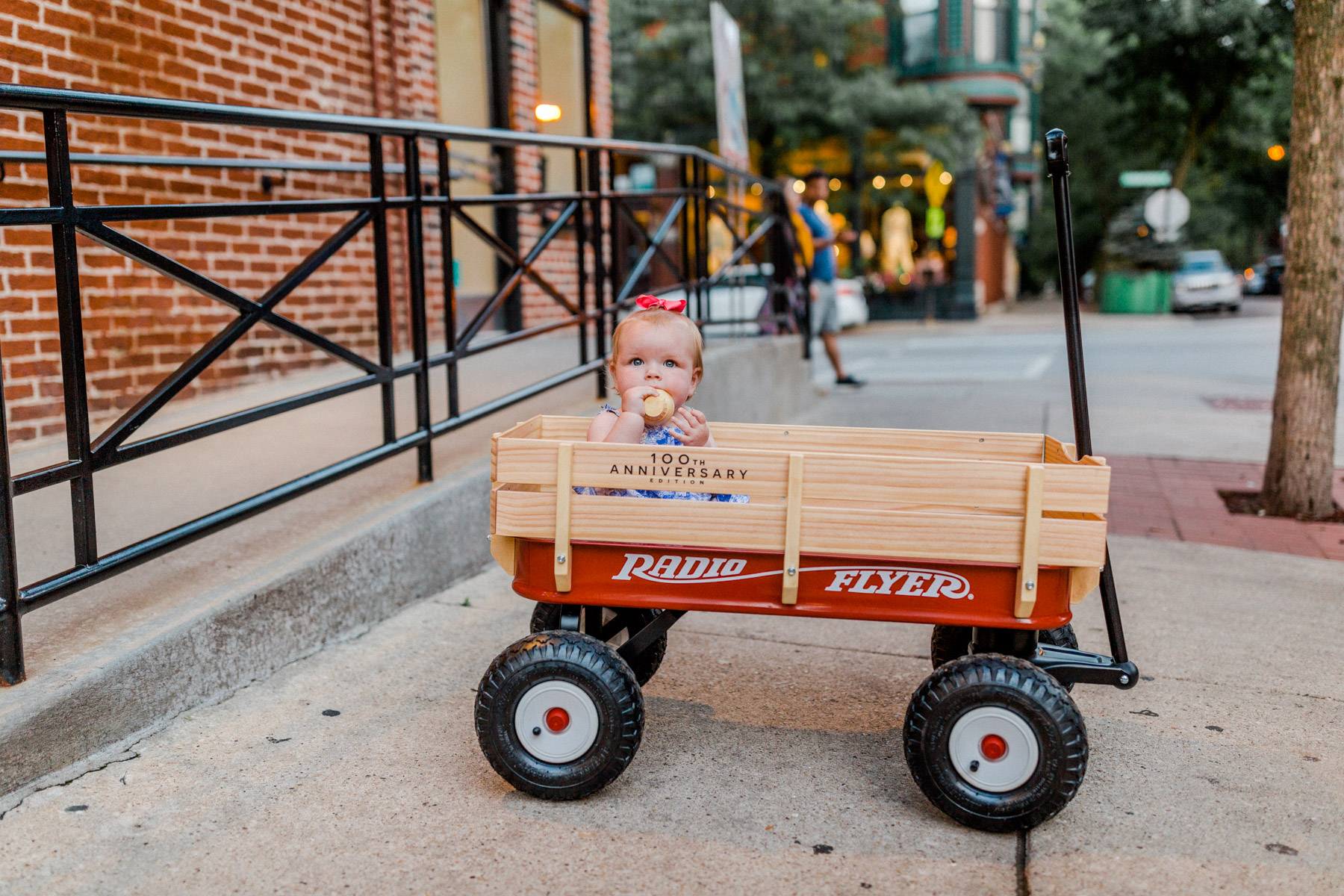 Shop the post:
Vineyard Vines Maxi Dress (Runs TTS – Also love this one, this one and this one), Baby Dress (Also available in a swimsuit version), Blazer and Embroidered Shirt (Also love this similar shirt!) c/o / J.Crew Factory Sandals (40 percent off with code "HEATWAVE"!) / Lisi Lerch Earrings (Also available on the website. And I'm a big fan of this pair, this pair and this pair from BaubleBar!) / Similar Nantucket Red Shorts (And love these and these!) / Sperrys (Mitch wears this pair and this pair, too.) / Denim Jacket (The best! I went up one size.)
Favorite dresses on sale:


This post was sponsored by Radio Flyer, but all opinions are our own. And as always, thank you so much for supporting the partnerships that keep Kelly in the City up and running! Also, just in case, we should mention that Emma was highly supervised while these photos were being taken. <3
SaveSave