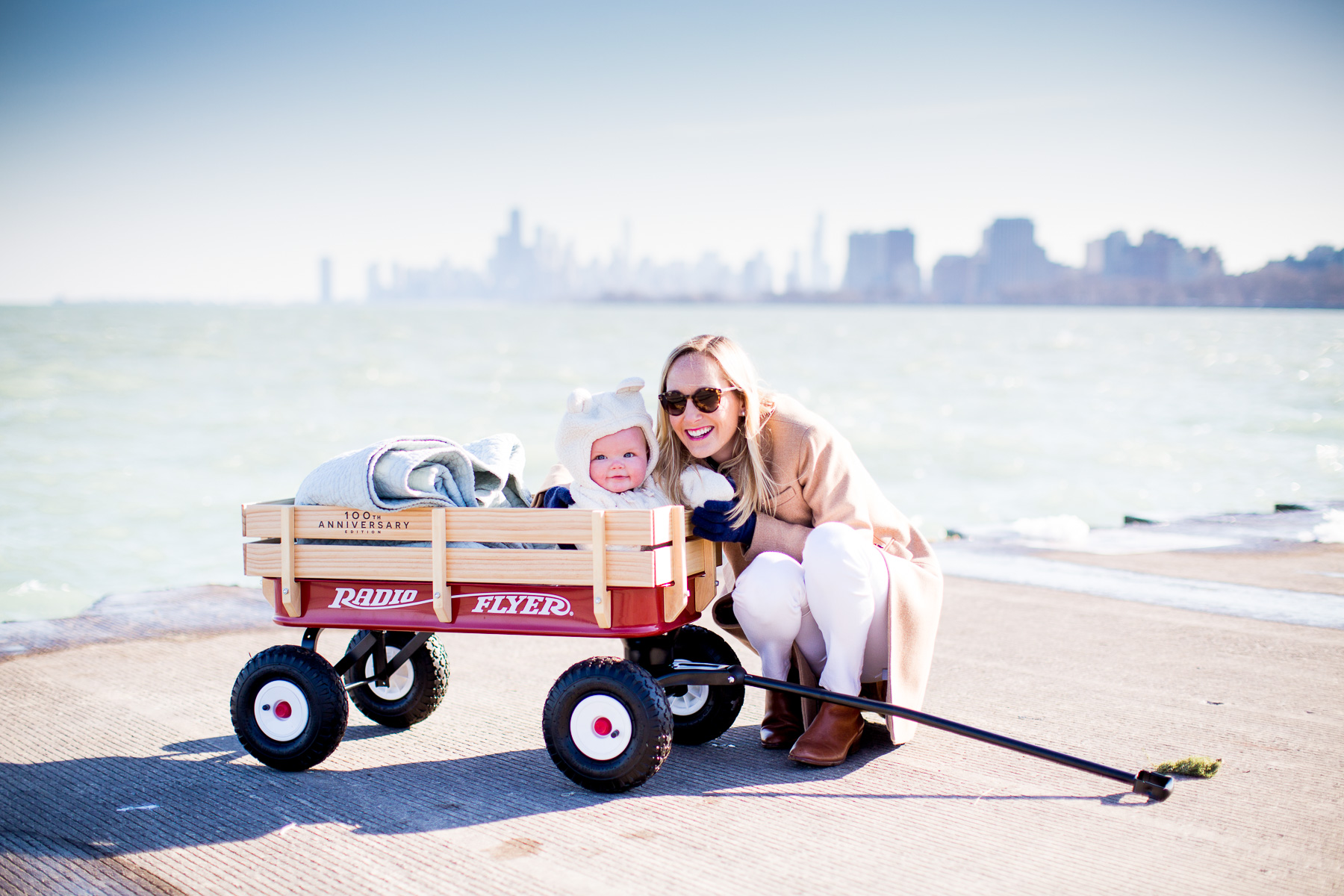 Kelly wrote this part: L.L. Bean Bear Suit / Everlane Cashmere Sweater c/o — Without a doubt, the softest cashmere I own! / J.Crew Coat (Also love this one, which is still available! And here's the J.Crew blazer version. Also, this J.Crew wool coat is a STEAL right now.) / Sam Edelman Booties (On sale! Other Sam Edelman booties here.) / J.Crew Gingham Shirt (Also available here. See other gingham faves below!) / Rag & Bone Jeans (Fave white jeans ever. SO soft and they don't stretch out.) / Mitch's Barbour / Mitch's Sneakers
Mitch Here!
There are a handful of unexpected surprises that come along with parenting. They aren't in any of the books, but I think a few of them (which I'm currently experiencing) are worth mentioning:
1: Buttoning up little baby clothing is so much harder than you'd think, especially when the person being buttoned is screaming her little head off.
2: Extremely Sleepy Parent Syndrome (ESPS) is often self-inflicted, as parents desperately want to actually talk to each other once the baby goes down for the night.
3: Bites from a teething baby can really hurt. But you have to man up and act like it doesn't hurt, because you're a dad now, and you're going to lose respect from everyone you know if you cry out in pain.
Maybe the most surprising thing I've found about parenting, though, is how obsessed Emma is with screens. I'm worried about it. If there's an iPhone nearby, she grabs for it. She loves laptop trackpads and enjoys bashing on keyboards, and one of her favorite toys is the TV remote. She'll actually sit on the couch, point it at the TV, and click around to see what will happen. Is this normal for a seven-month-old?!
I'm afraid there is a very real danger of Emma losing her childhood to the omnipresent screen. Or maybe I'm just nostalgic for my childhood, which entailed throwing a ball against a wall for hours at a time and loving it. In any case, I want Emma to seize every opportunity to experience new things and build her capacity to imagine. Which is why I was recently so excited to hear about the one-day Radio Flyer Adventure Travel agency, which will be open from 11 a.m. to 5 p.m. tomorrow (Saturday, March 18th) in Lincoln Square, Chicago.
I spent my childhood being chauffeured around Lincoln Park in a Radio Flyer wagon, and I'm thrilled that Emma now has one to call her own. While the wagon served as a mode of transportation for me, it also gave me a sense of adventure–something I still have to this day. I'm also thrilled about utilizing Radio Flyer Adventure Travel's services tomorrow. The agency will specialize in purely imaginary destinations, and travel agents will help kids design their perfect imaginary vacations, complete with little passports and fun itineraries! Something tells me that Emma is going to go for the pink Cotton Candy Swamp. I'm looking forward to checking out "Mount Puppy," while Kelly seems interested in "Dragon's Butt Kingdom" because… she is gross.
If you happen to be in Chicago tomorrow between the hours of 11 a.m. to 5 p.m., bring your kids to Lincoln Square at 4755 North Lincoln Avenue. Kelly, Emma and I would love to meet you. Find out more details here!
Mitch. Out.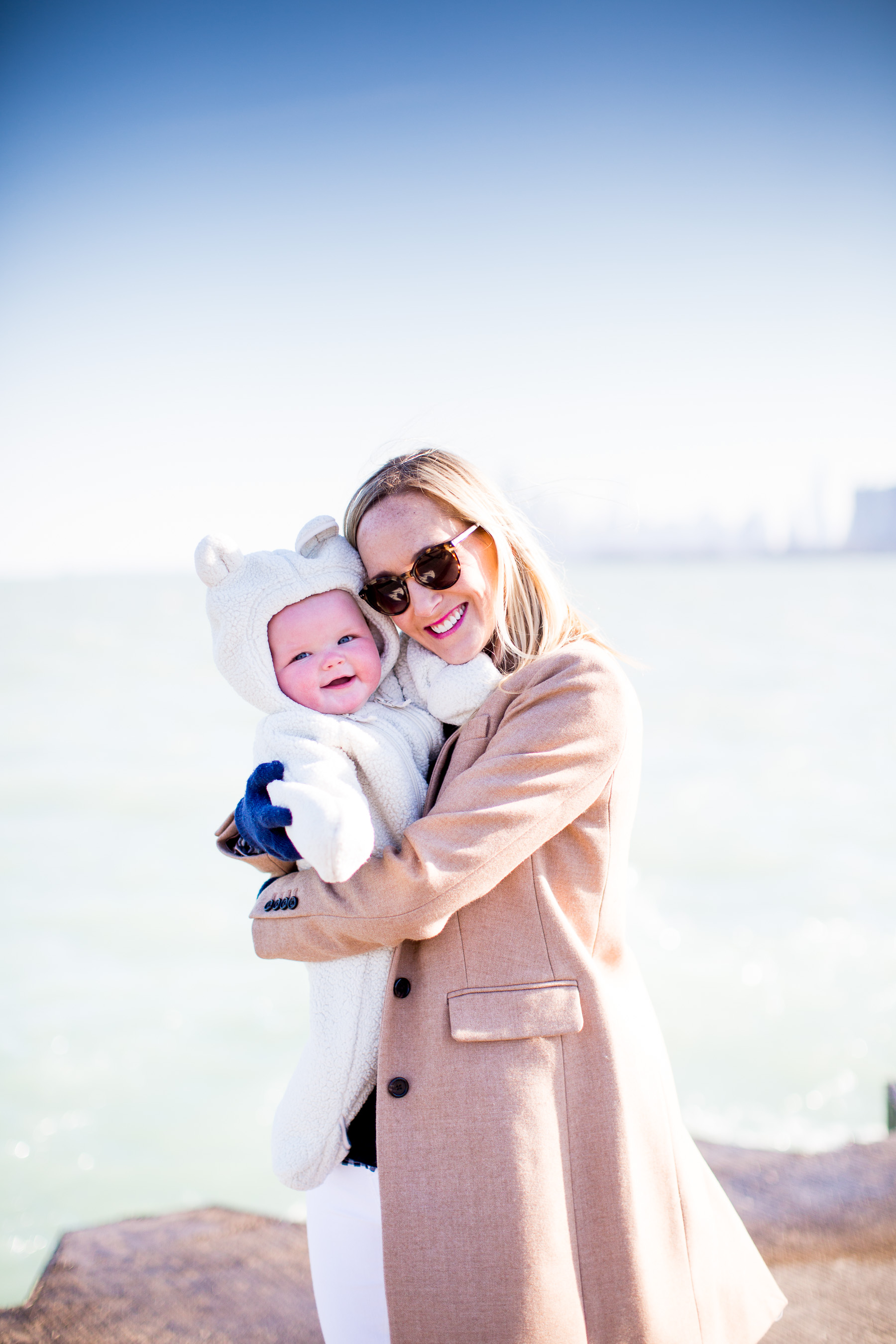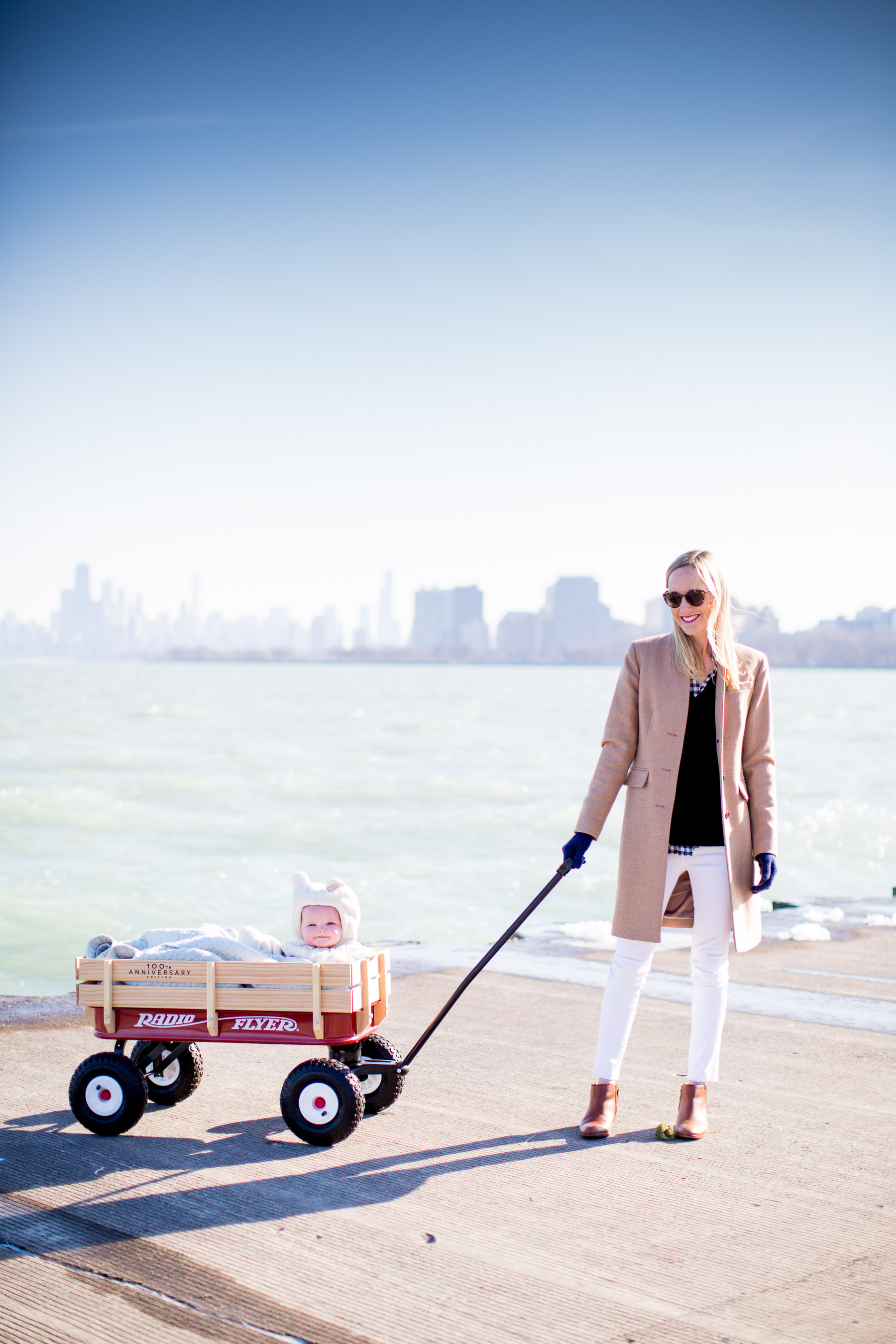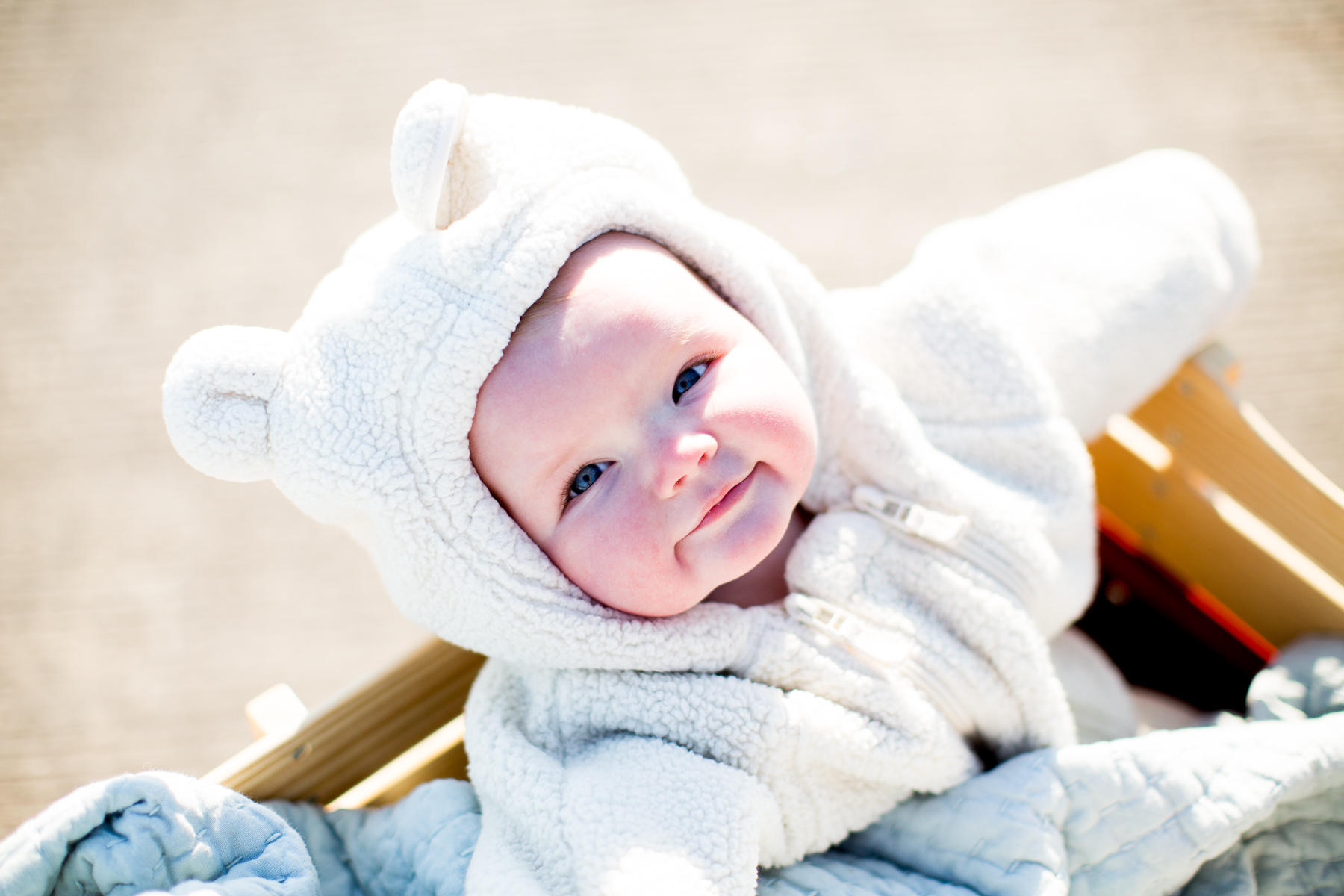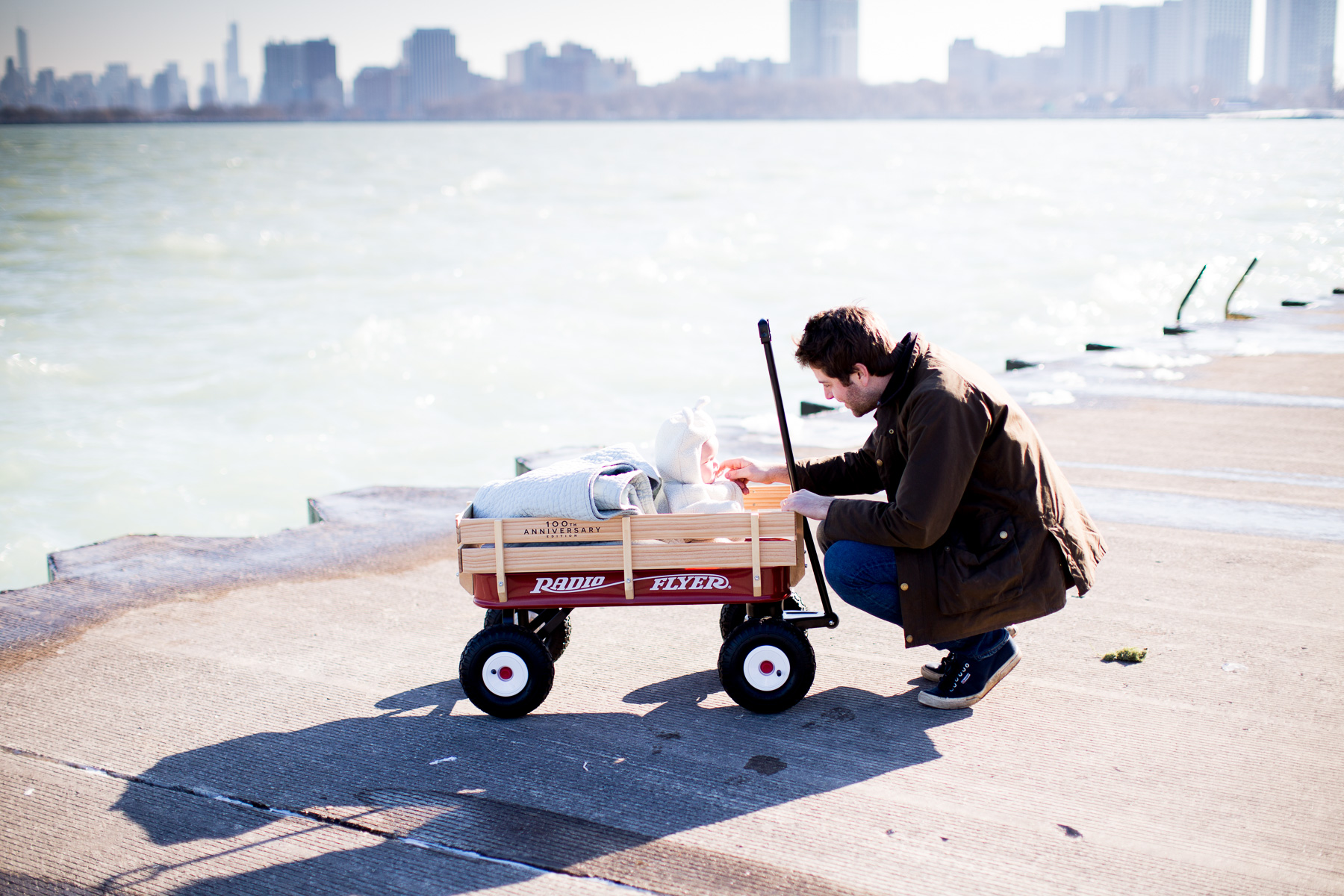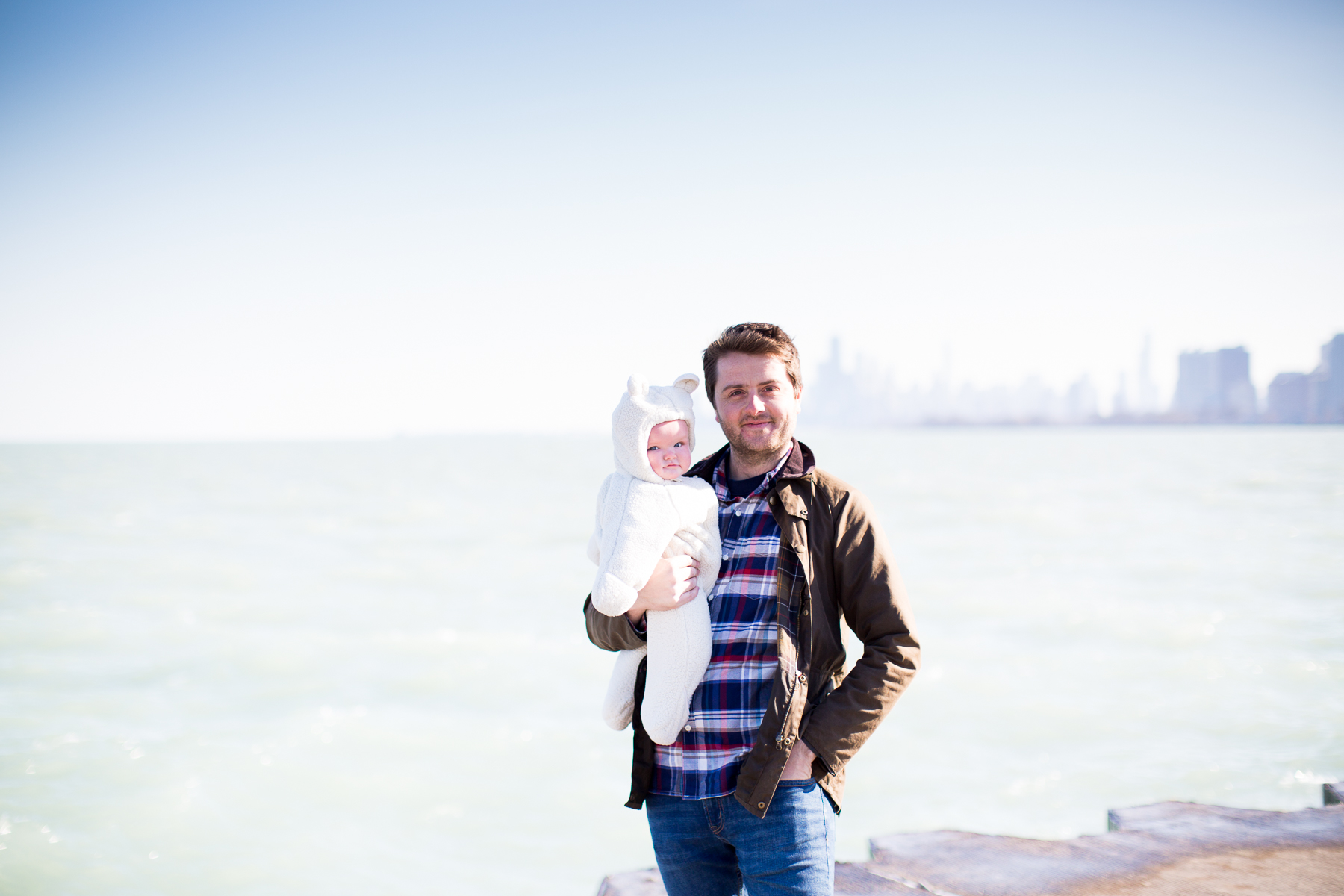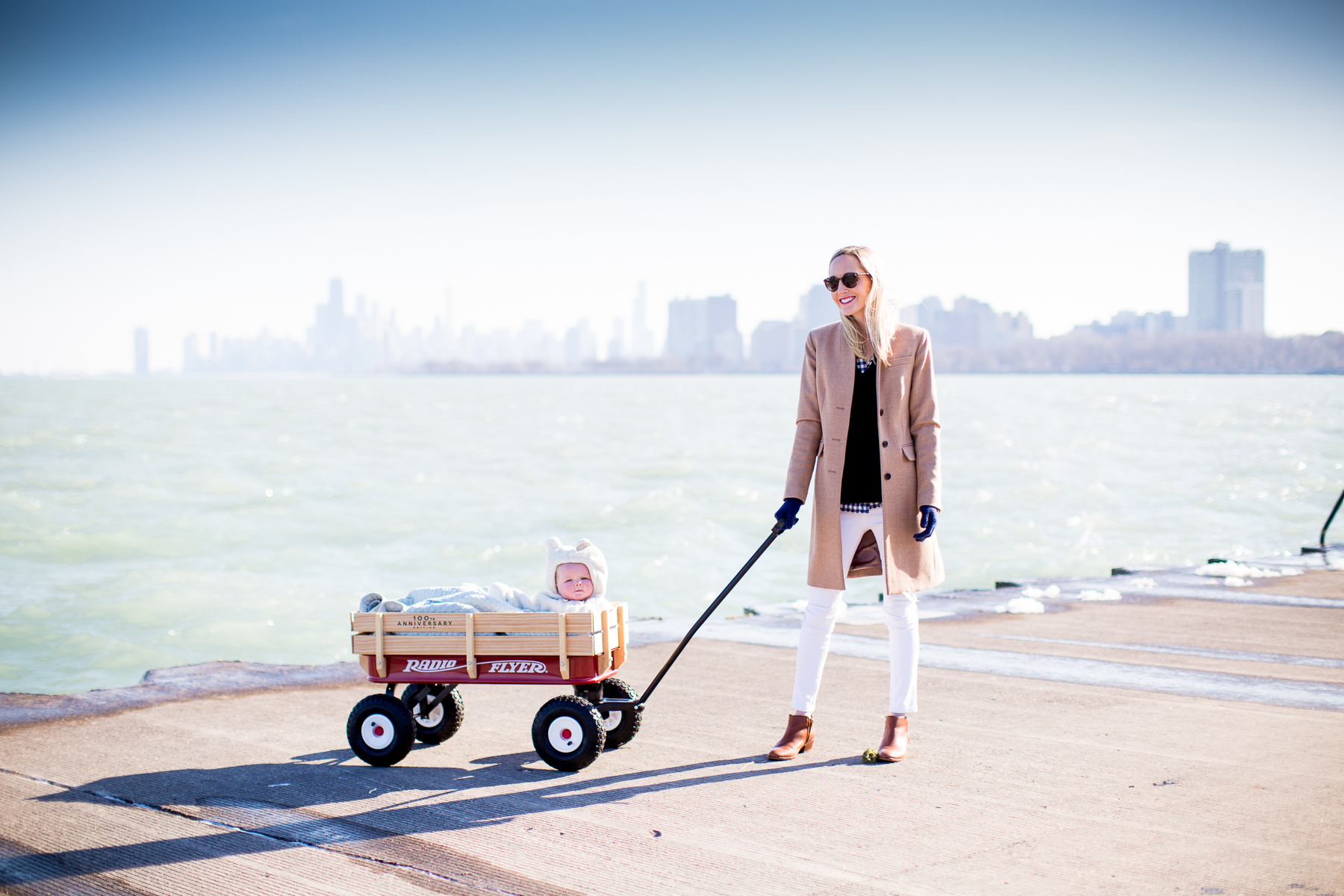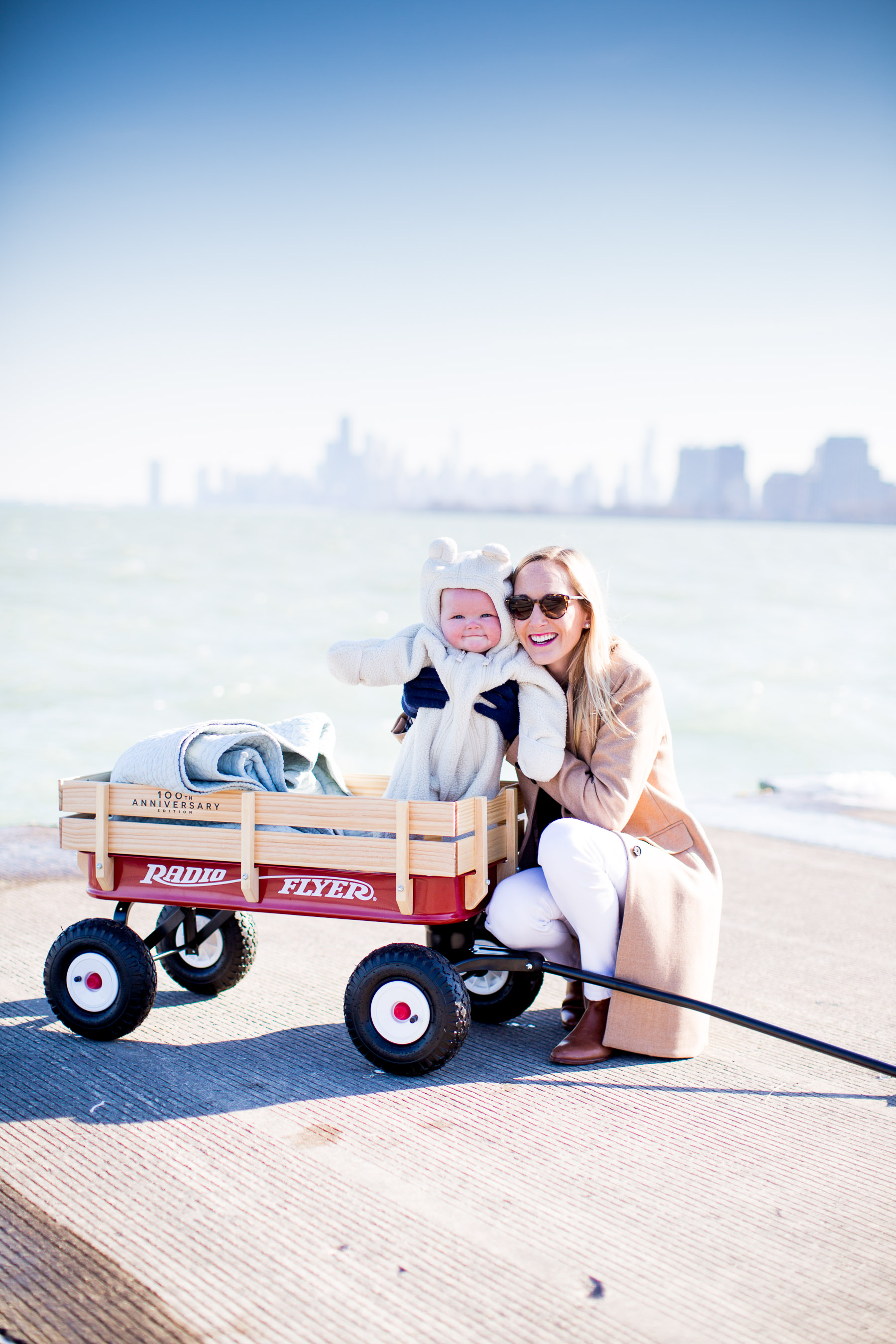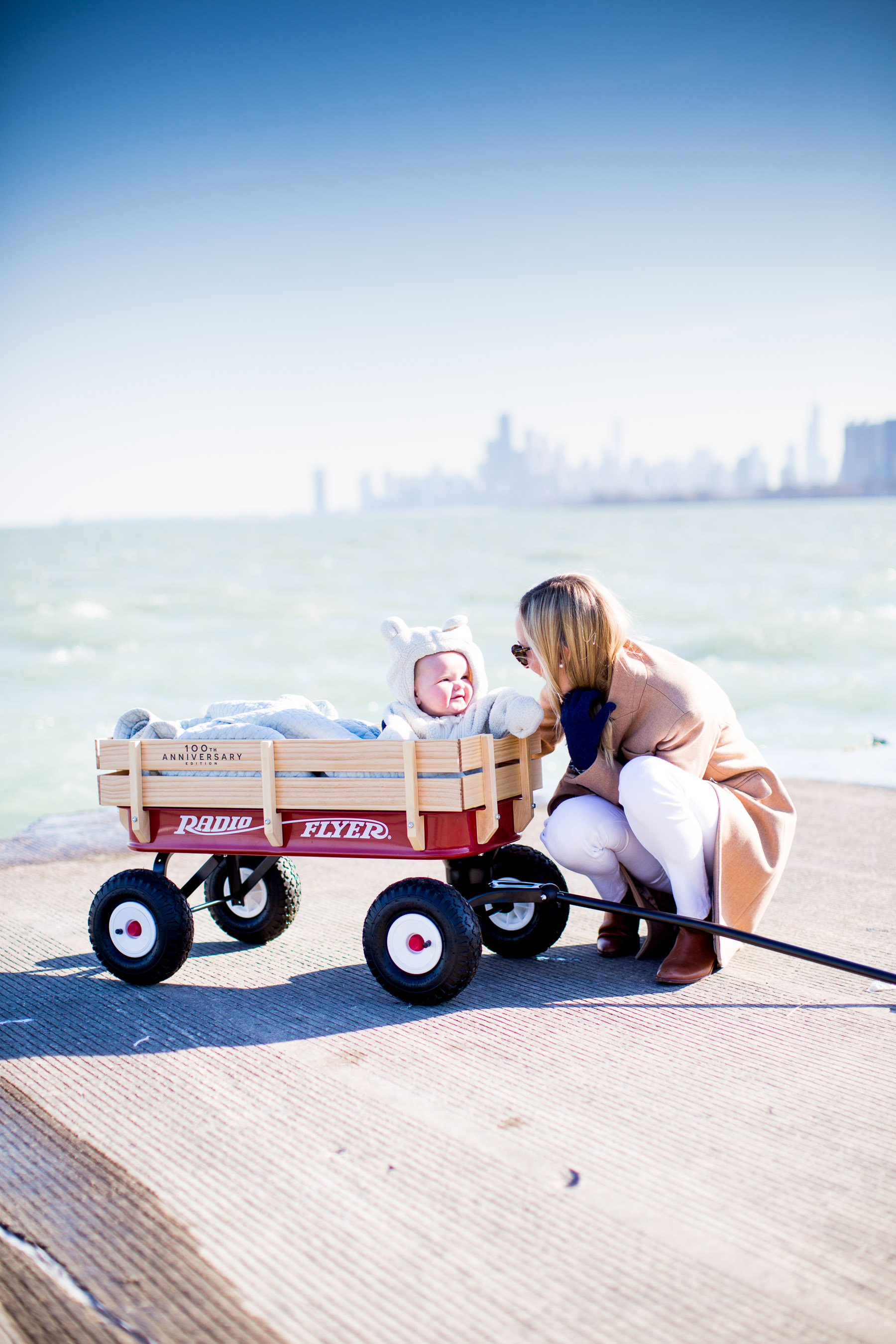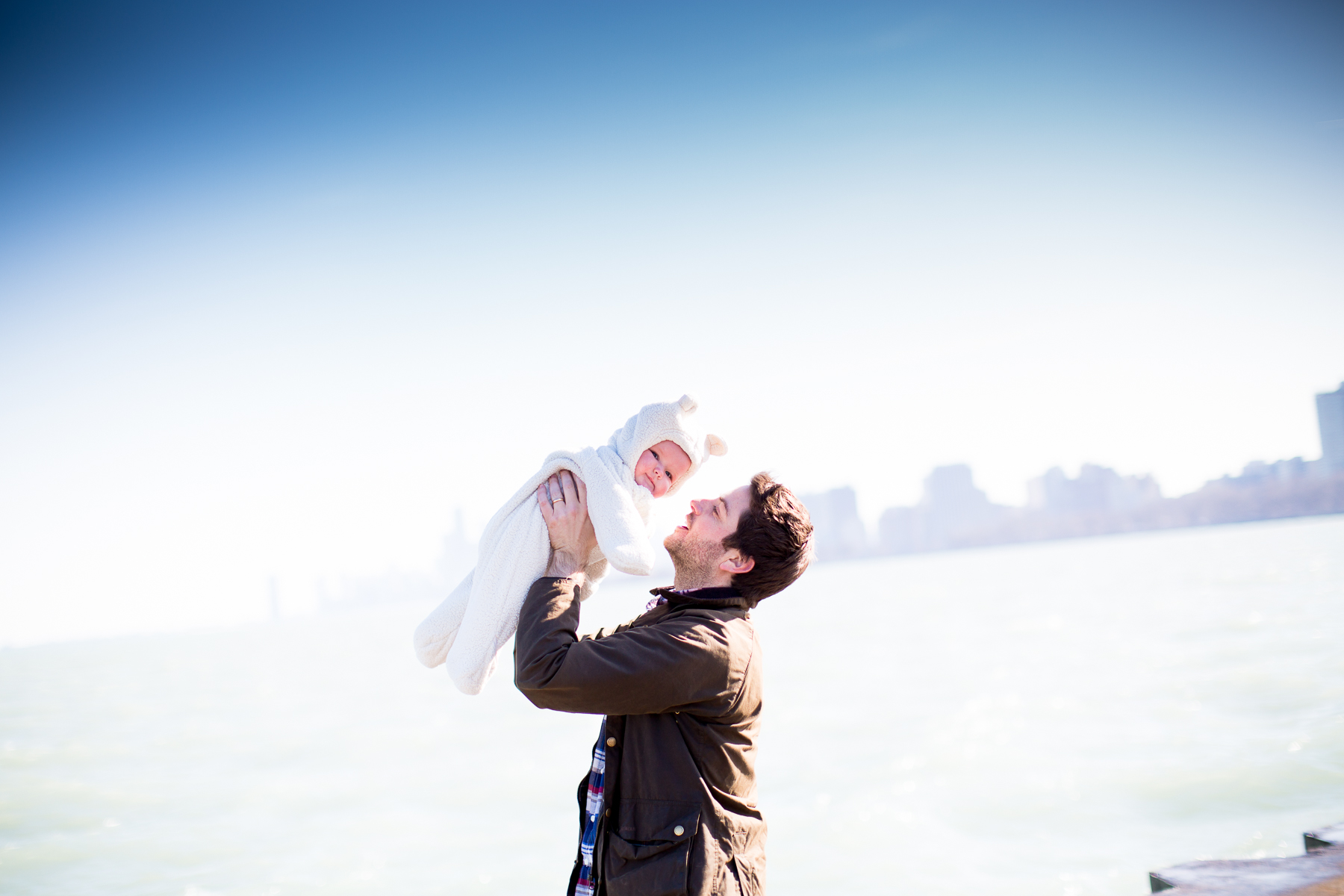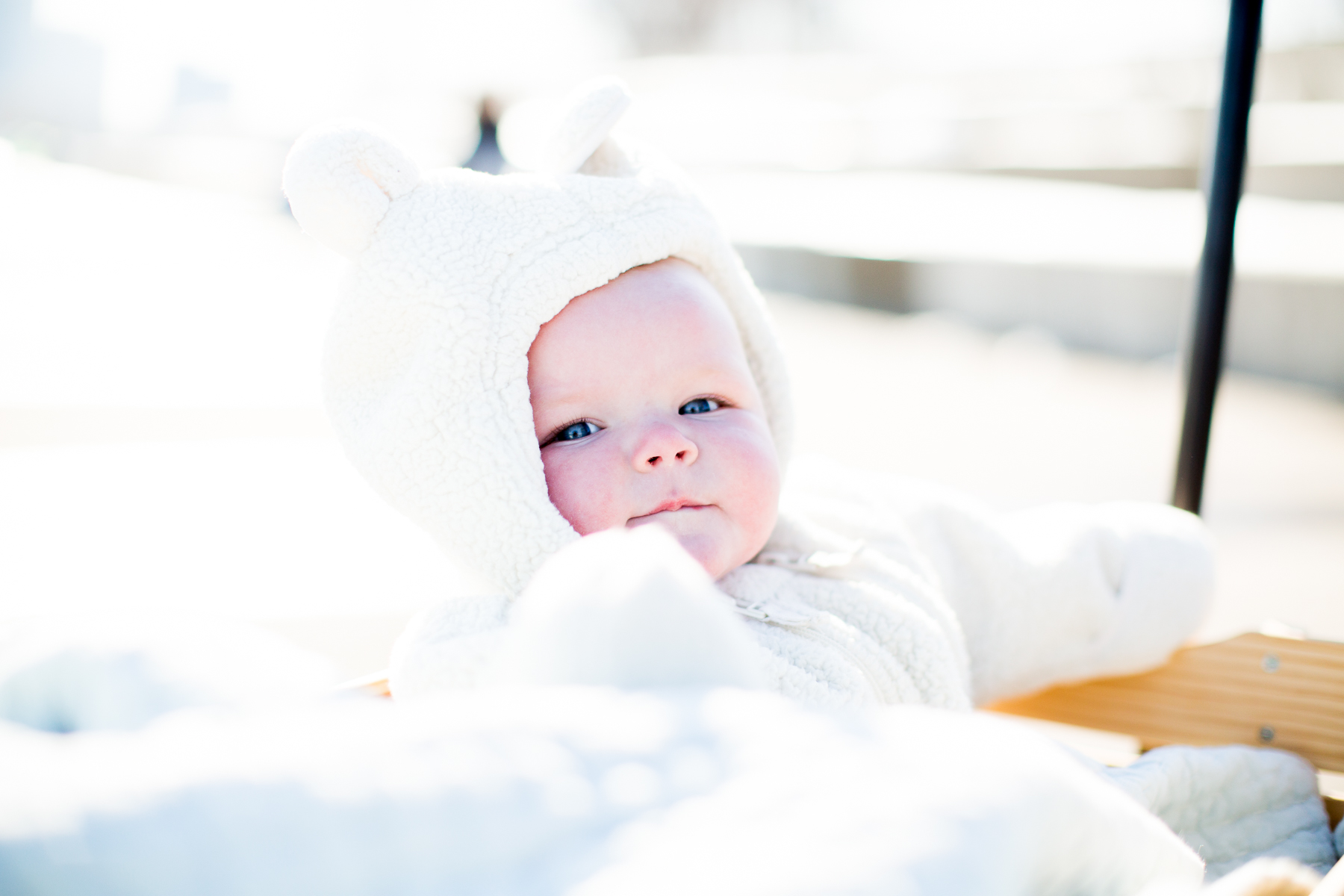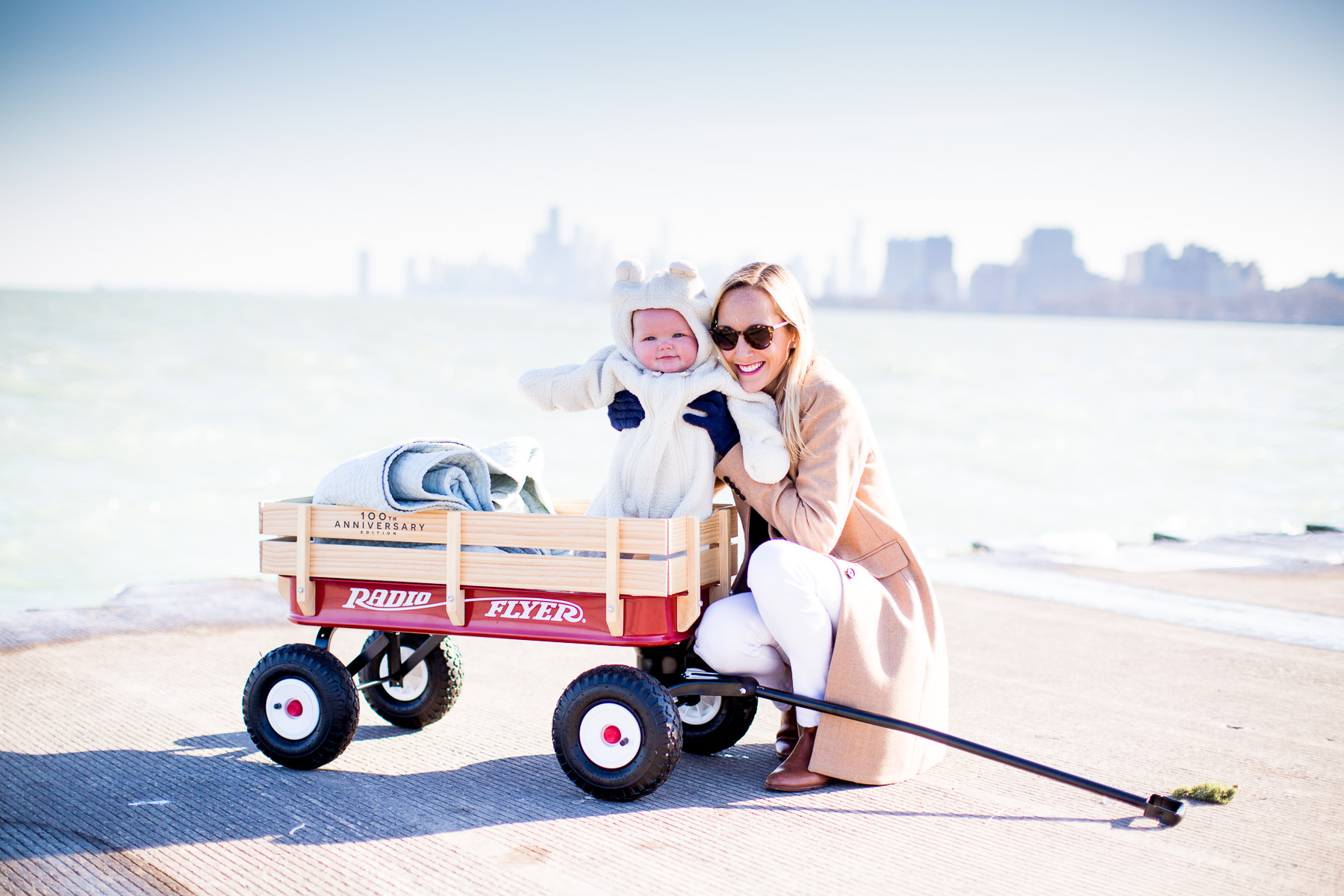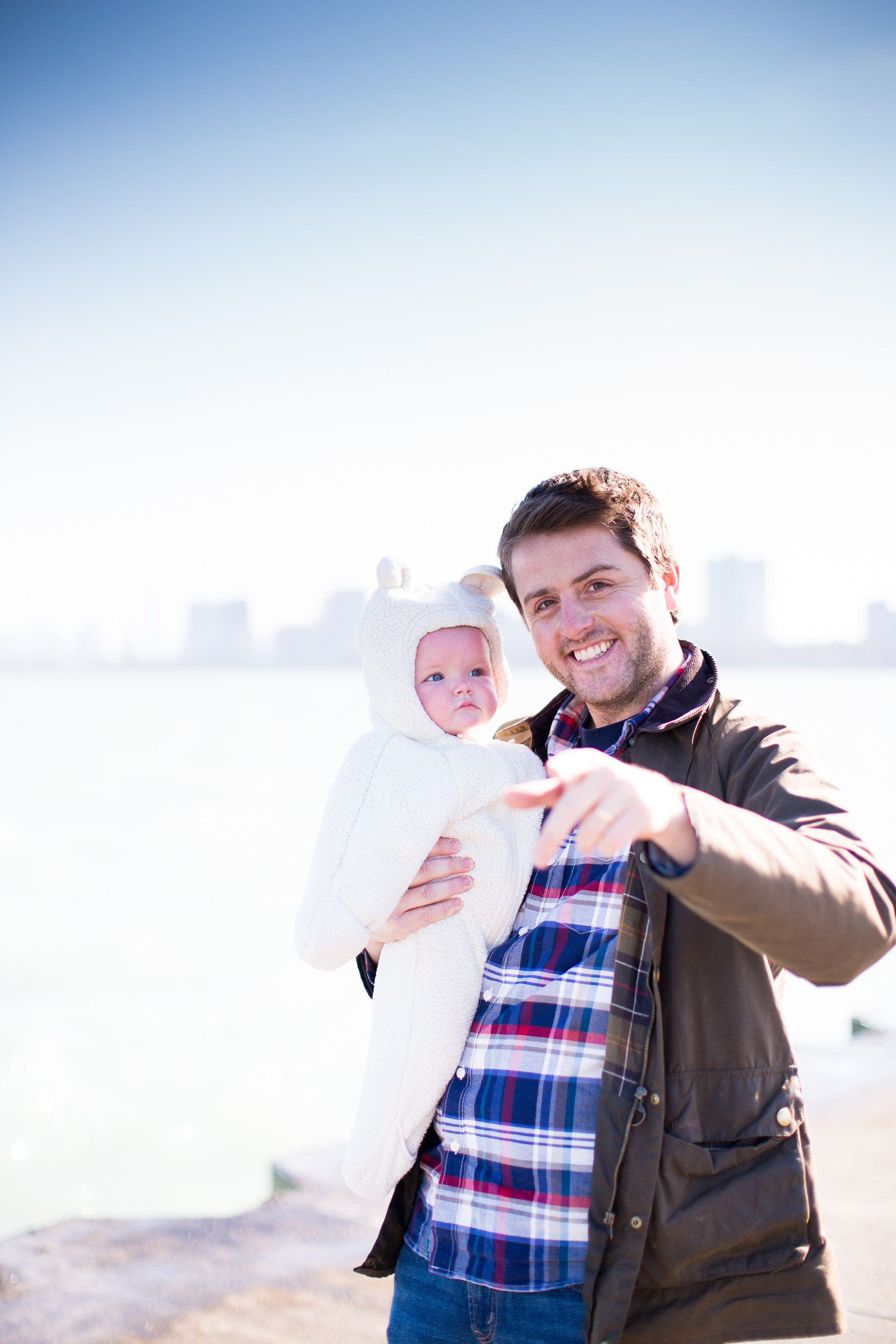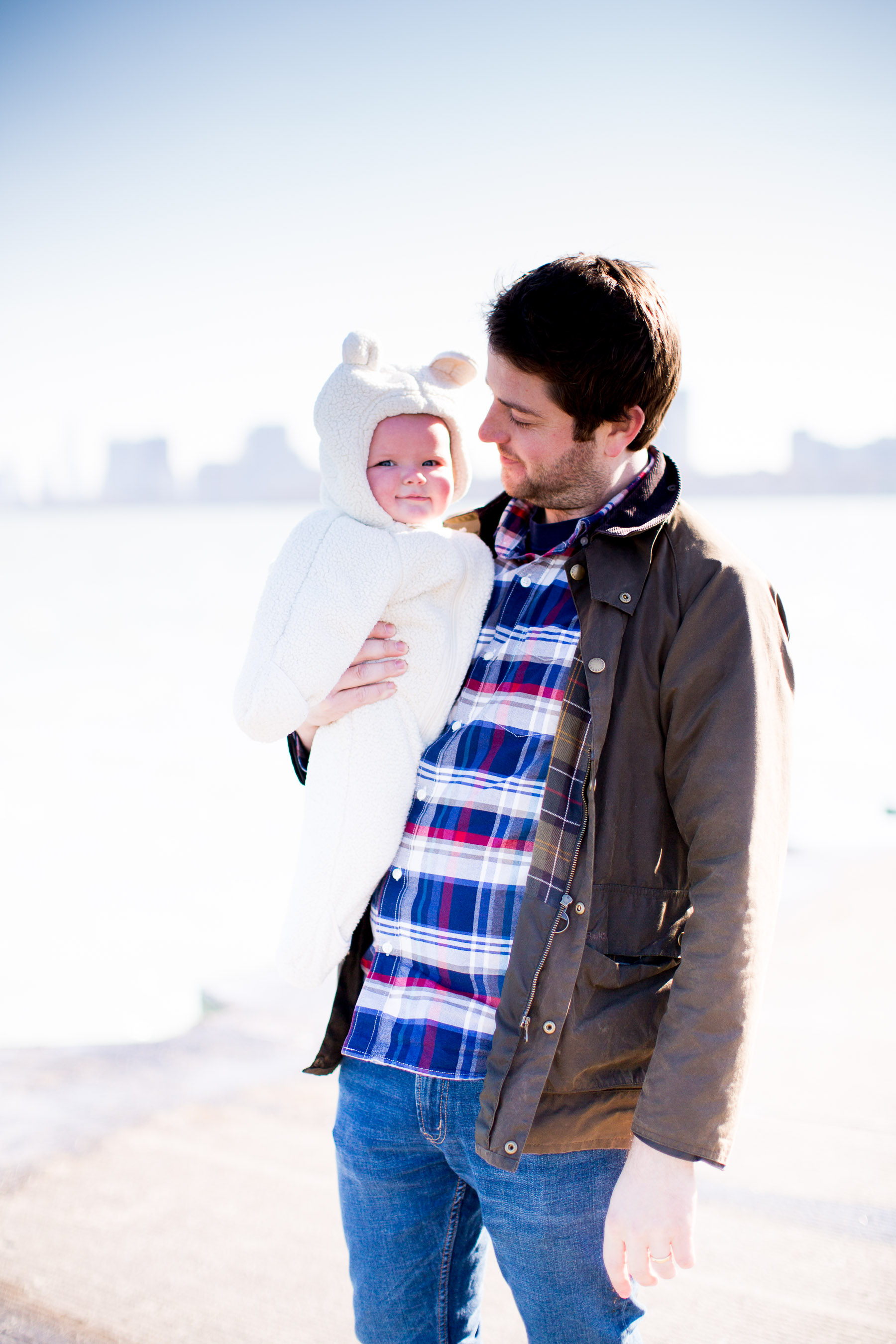 Shop the post:
Kelly wrote this part: L.L. Bean Bear Suit / Everlane Cashmere Sweater c/o — Without a doubt, the softest cashmere I own! / J.Crew Coat (Also love this one, which is still available! And here's the J.Crew blazer version. Also, this J.Crew wool coat is a STEAL right now.) / Sam Edelman Booties (On sale! Other Sam Edelman booties here.) / J.Crew Gingham Shirt (Also available here. See other gingham faves below!) / Rag & Bone Jeans (Fave white jeans ever. SO soft and they don't stretch out.) / Mitch's Barbour / Mitch's Sneakers

This post was sponsored by Radio Flyer, but all opinions are our own. And as always, thank you so much for supporting the partnerships that keep Kelly in the City up and running. :) Also, just in case, we should mention that Emma was highly supervised while these photos were being taken! <3