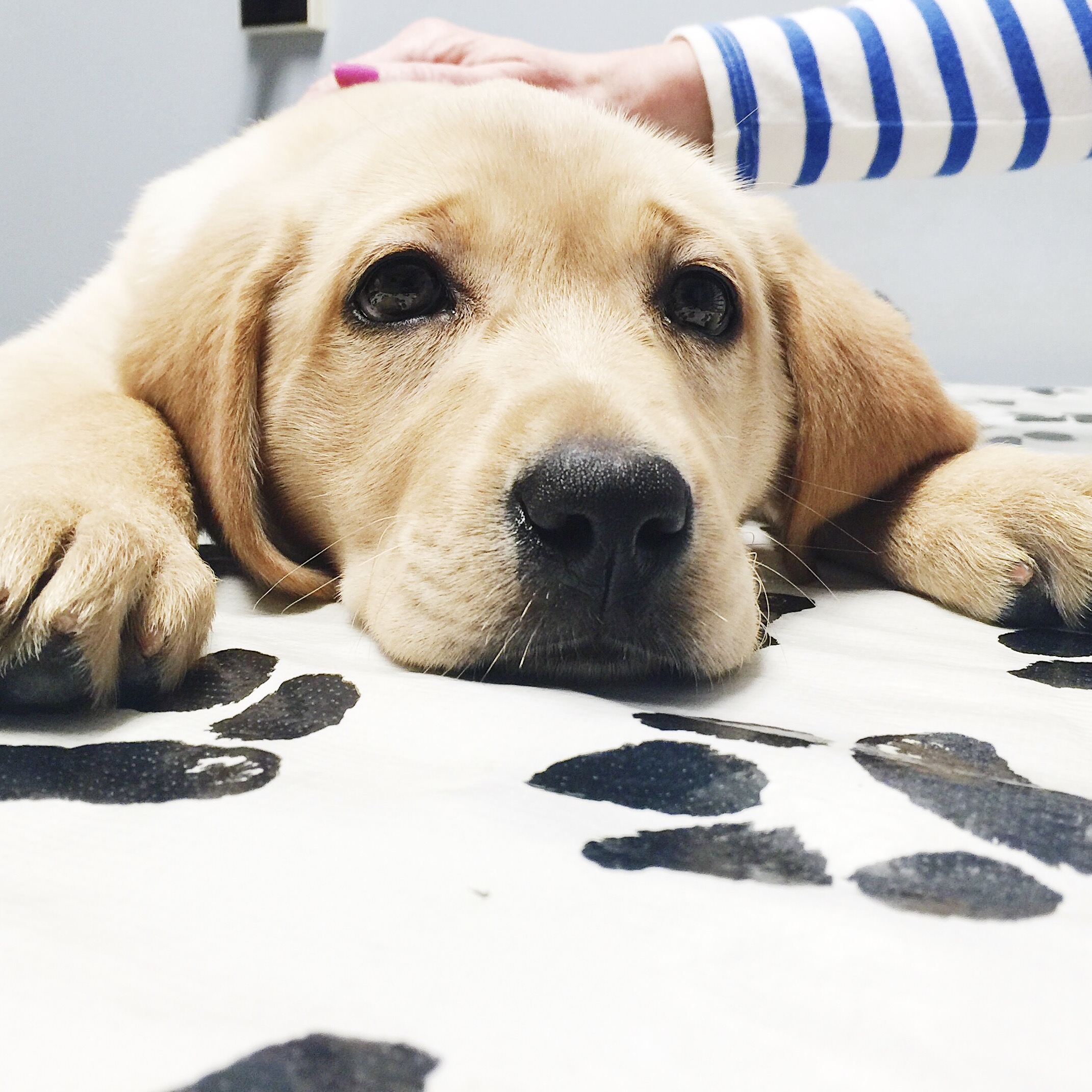 My parents got a puppy! Her name is Molly and she's the sweetest little yellow lab.
The real reason I stopped my "Life Lately" posts?
Because when Emma was born, I was overwhelmed by the number of photos I'd taken of her and couldn't select which to include. Which were the most significant? Which conveyed the intense love I was feeling? Which told the story of that week? There were hundreds–sometimes thousands–to choose from, and I crippled under the pressure, haha. ;) But the other day, Shaheen was like, "Whatever happened to those?! Start them up again!" And I was like, "You know what, Shaheen? I can handle the pressure now."
Oh my goodness. Totes writing this with a glass of wine in hand while Mitch and I watch Midnight in Paris. ;) Sorry, guys.
Anywho, without further ado, "Life Lately" is back. And it's shorter–and more random–than ever!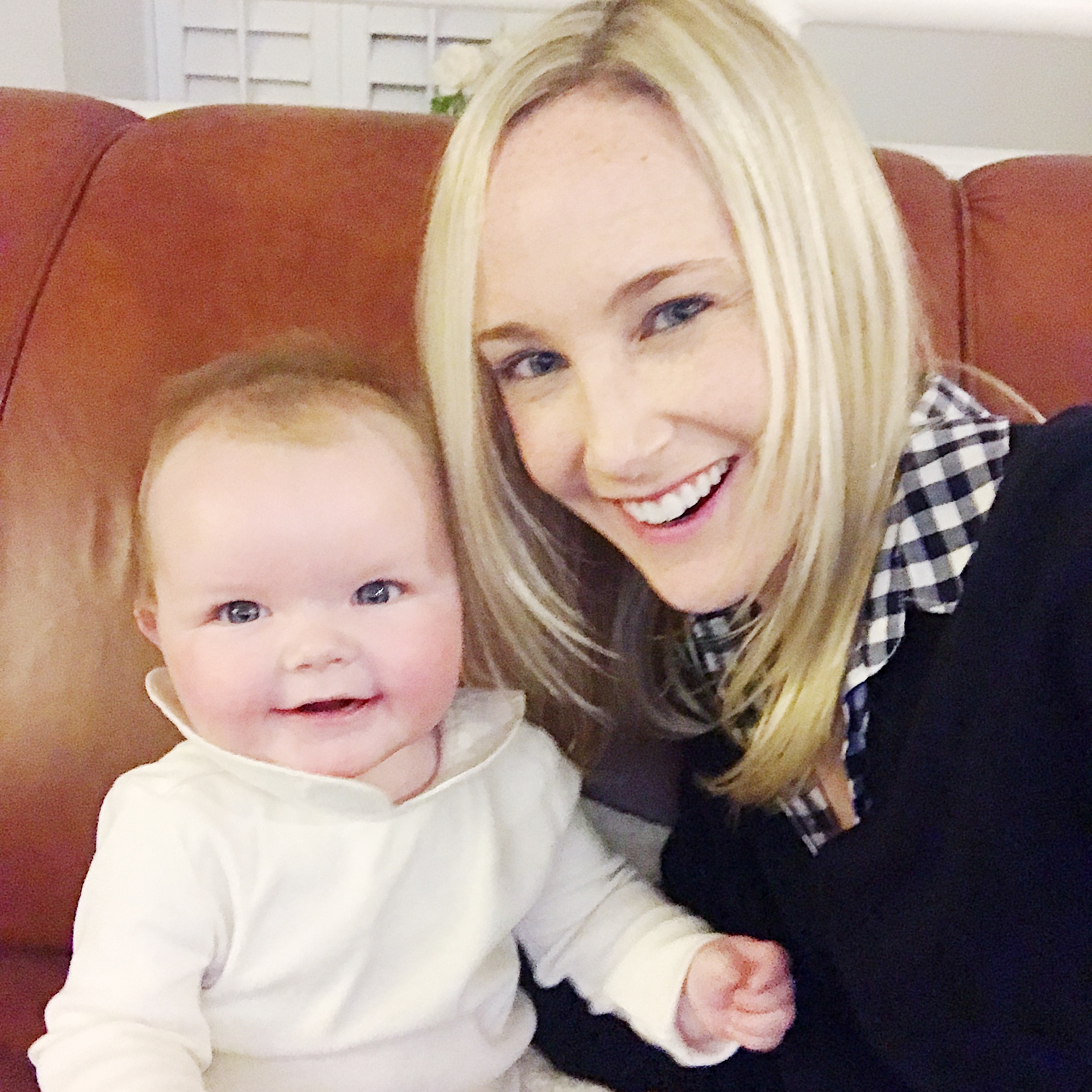 Snowy nights with Emma. She LOVES taking selfies. Hilarious. Wearing Everlane Cashmere Sweater — Without a doubt, the softest cashmere I own! And J.Crew Gingham Shirt. Also available here.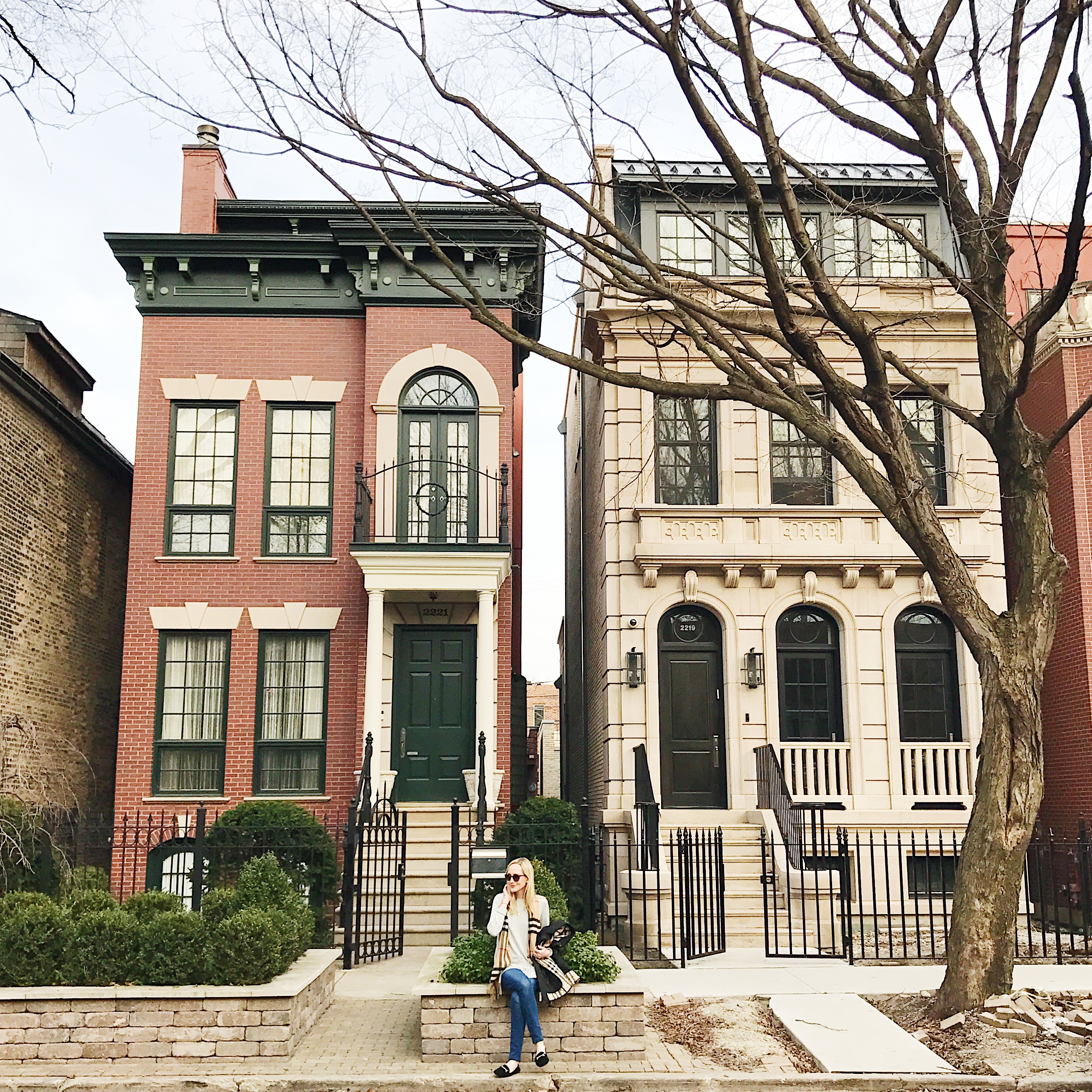 Missing the warmth. Wearing Topshop Loafers (SO COMFY and affordable! Honestly, comfiest loafers I own besides these. No break-in time. This very similar pair is on sale, too. And I LOVE these.) Also wearing Burberry Scarf and Jacket, and this cashmere sweater, on sale under $50.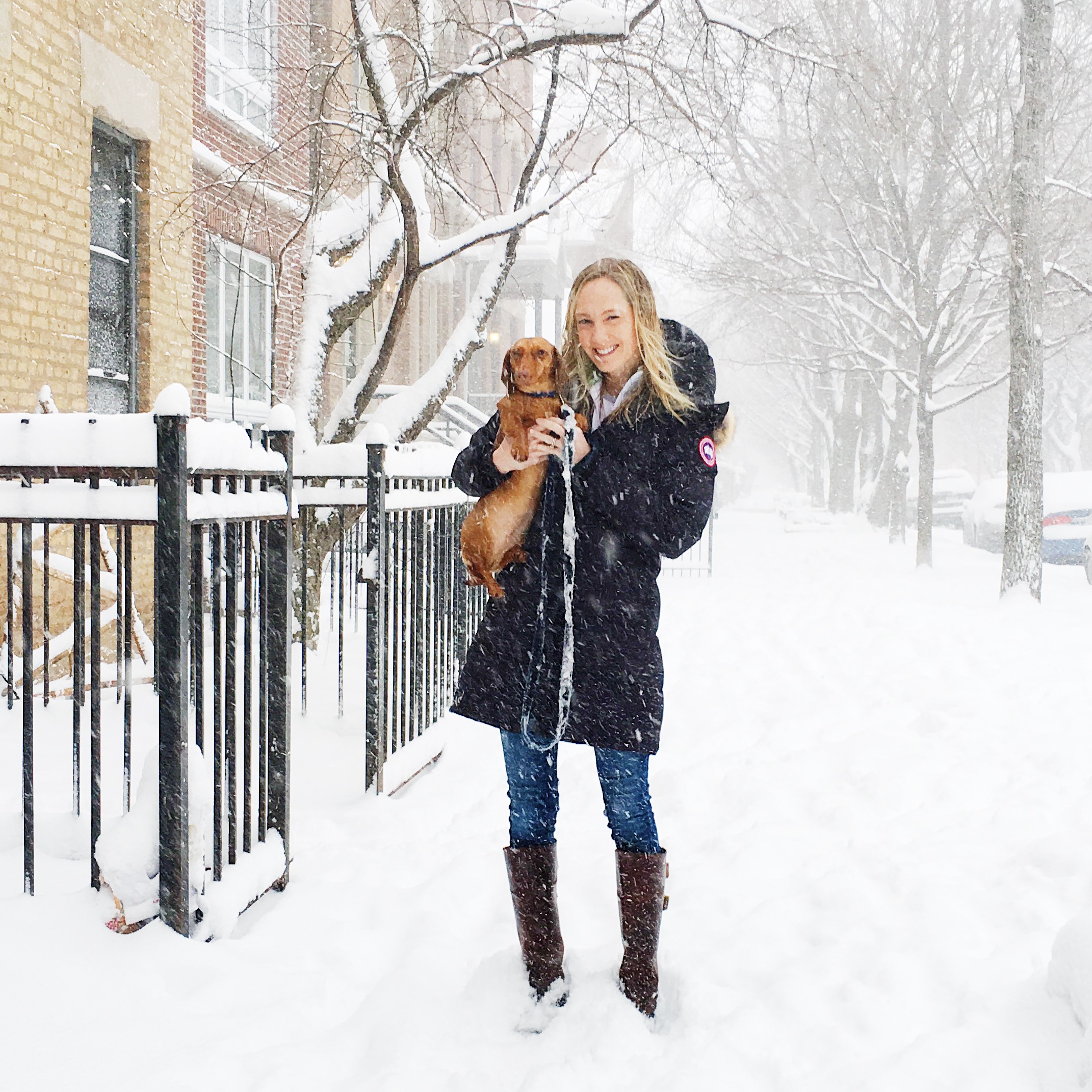 Things got a little intense here in Chicago this past week. We had really gotten used to 60-degree temps, so this was a bit shocking. ;) But we had a great time romping around in the snow, and I snapped these photos of Emma. >3 Wearing this jacket, these jeans and these boots.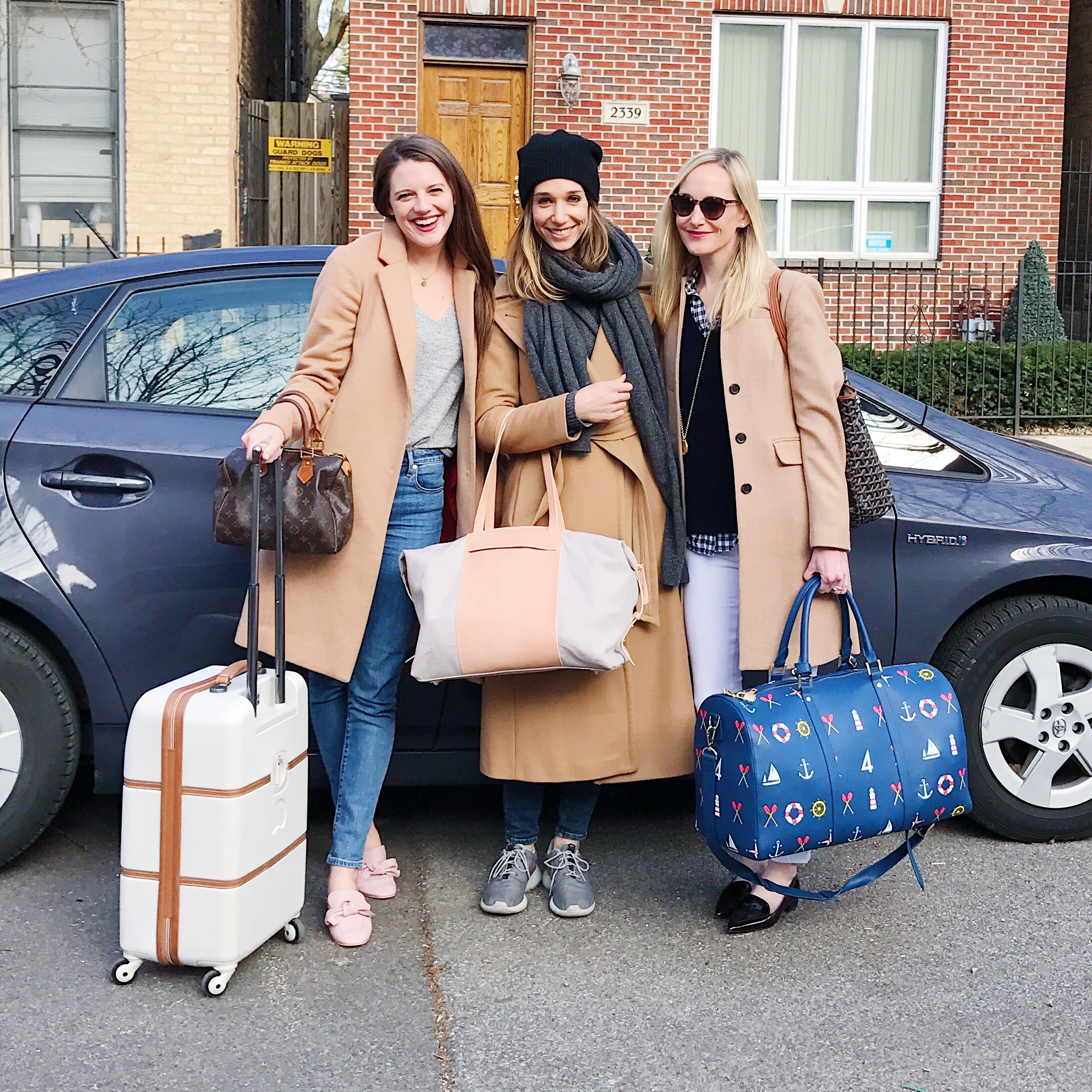 Jess, Blair and I traveled to Kentucky for Shaheen's baby shower. I drove. And surprisingly, we all survived. ;) Wearing Everlane Cashmere Sweater and this J.Crew Gingham Shirt. (Also available here.) Here's my coat, my tortoise shoes, necklace and bag. Jess is wearing these bow slides which I also own — SO COMFY! (Don't these look like the Pradas?) And we both have the same suitcase. :)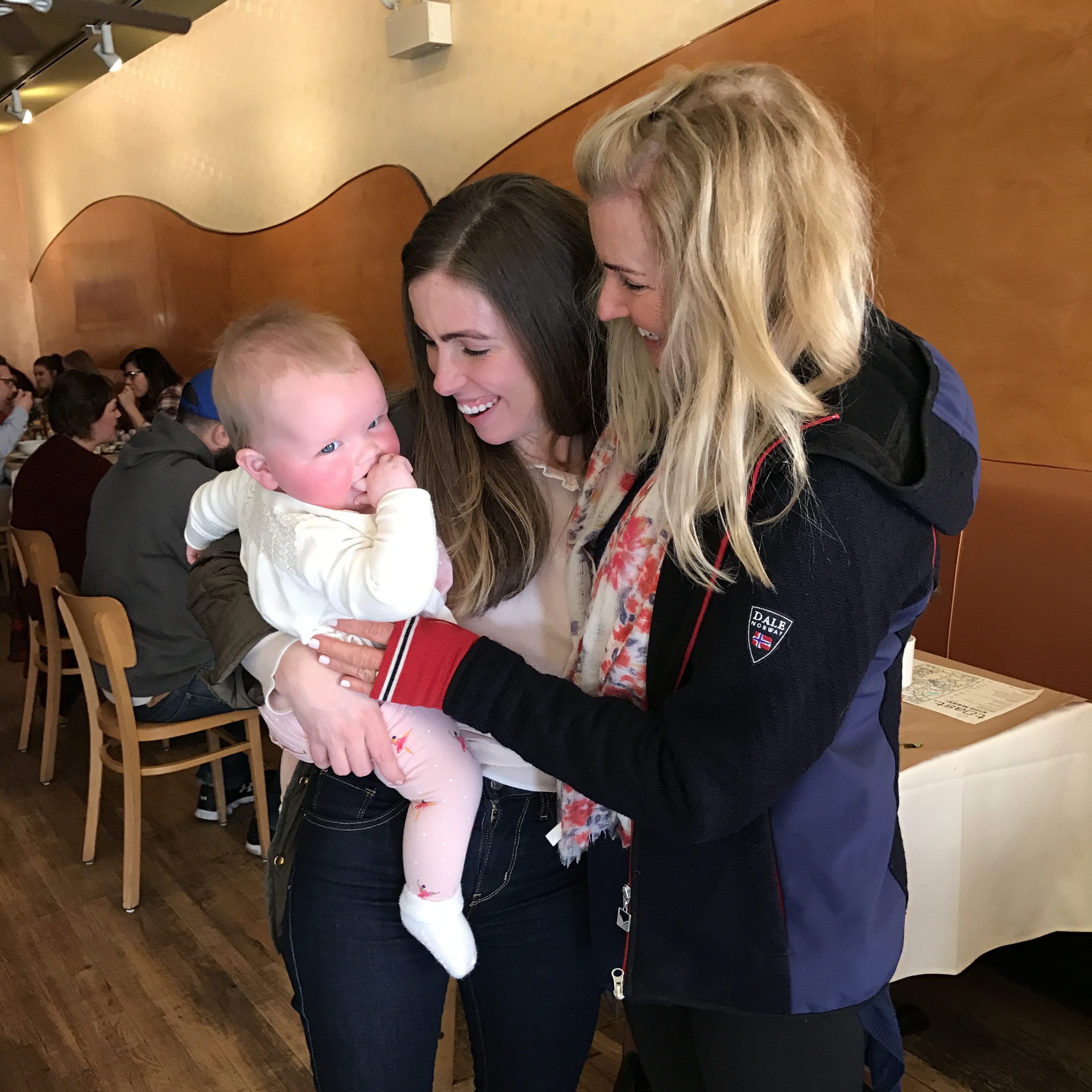 Out to lunch at Toast with Kira and her mom!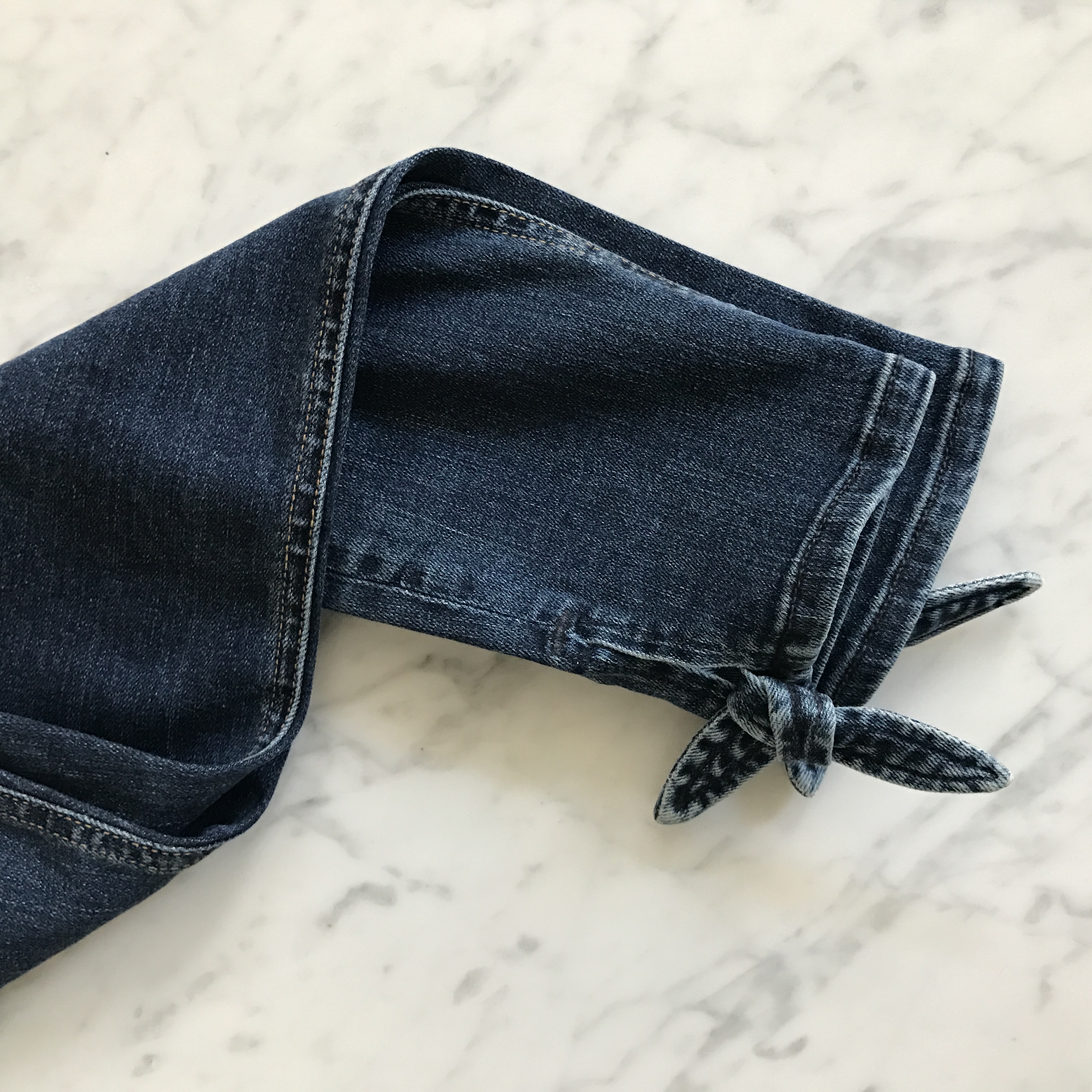 Bow jeans! Bow jeans, guys.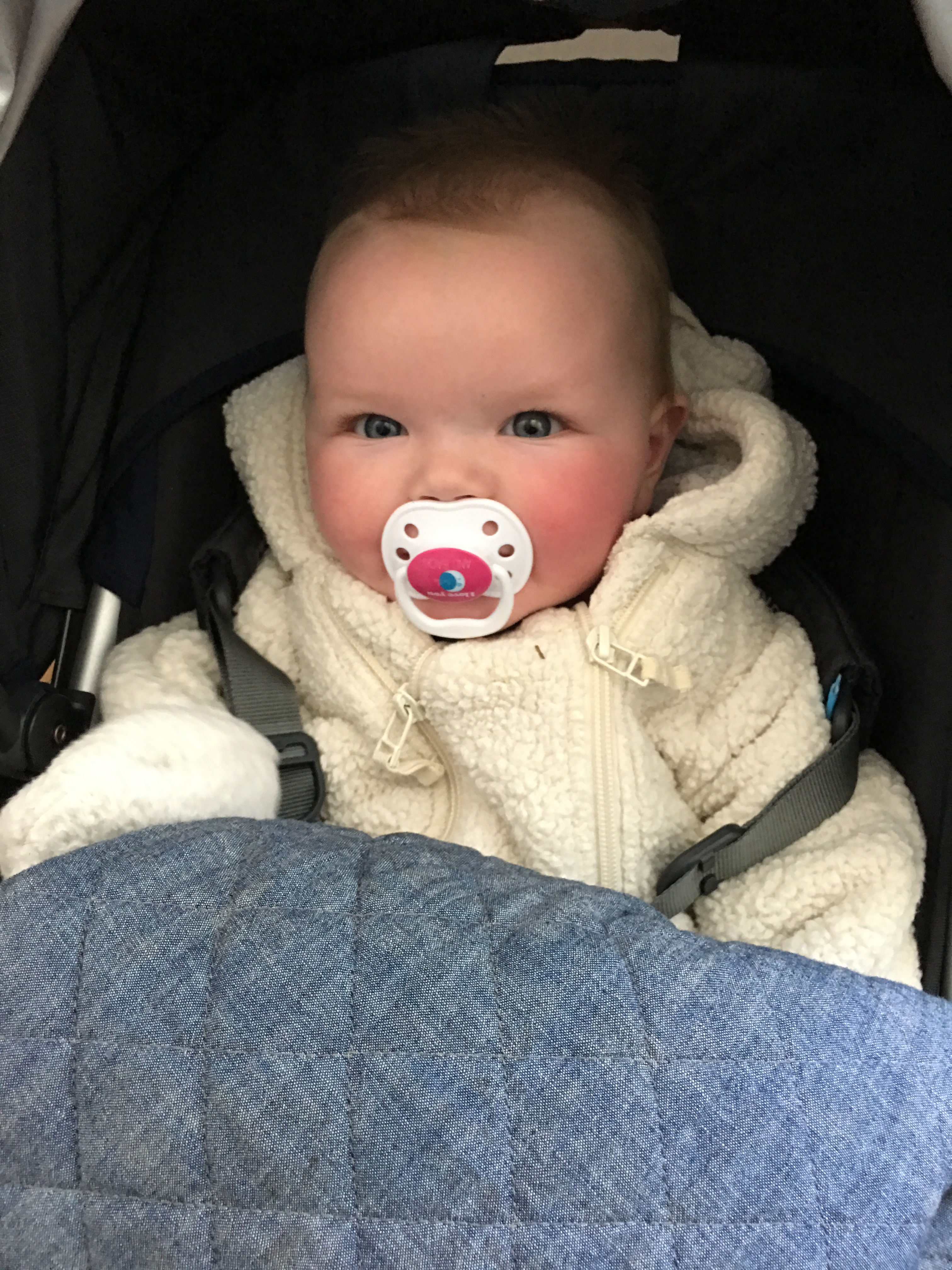 Girlfriend would never take a pacifier up until THIS PAST WEEK. Game-changer. Complete game-changer.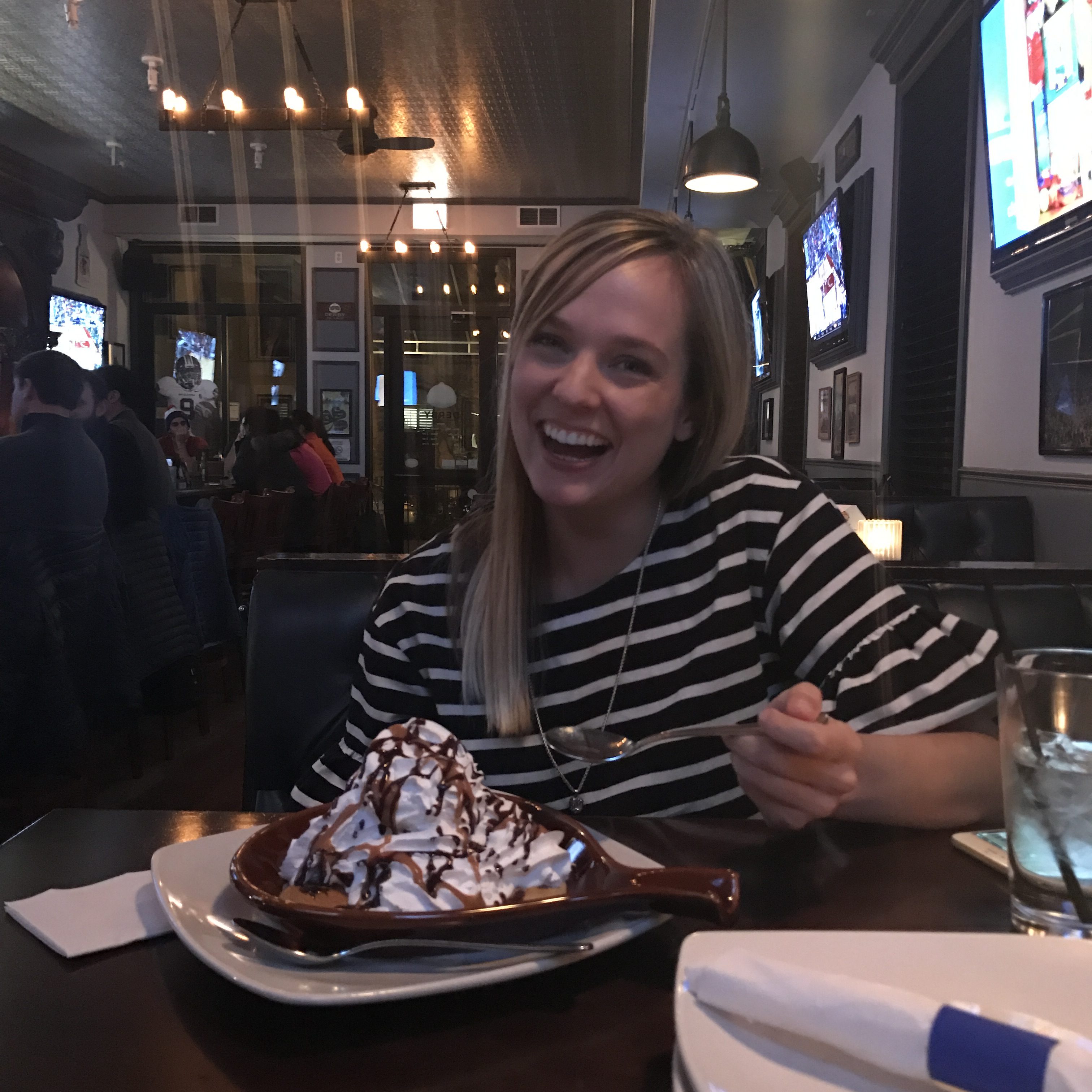 Skillet cookies with Maya.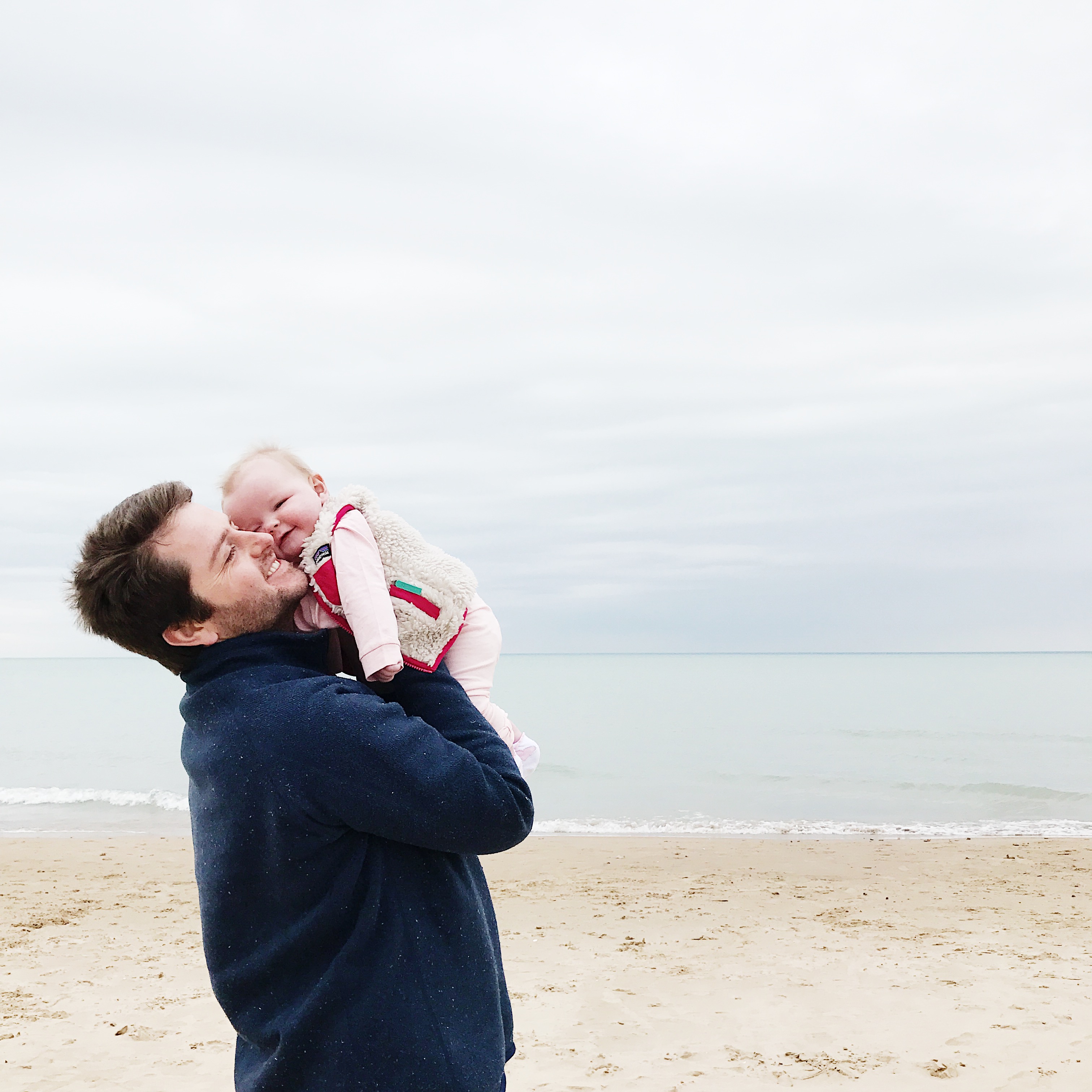 Rainy day on the beach. Here are the rest of the photos.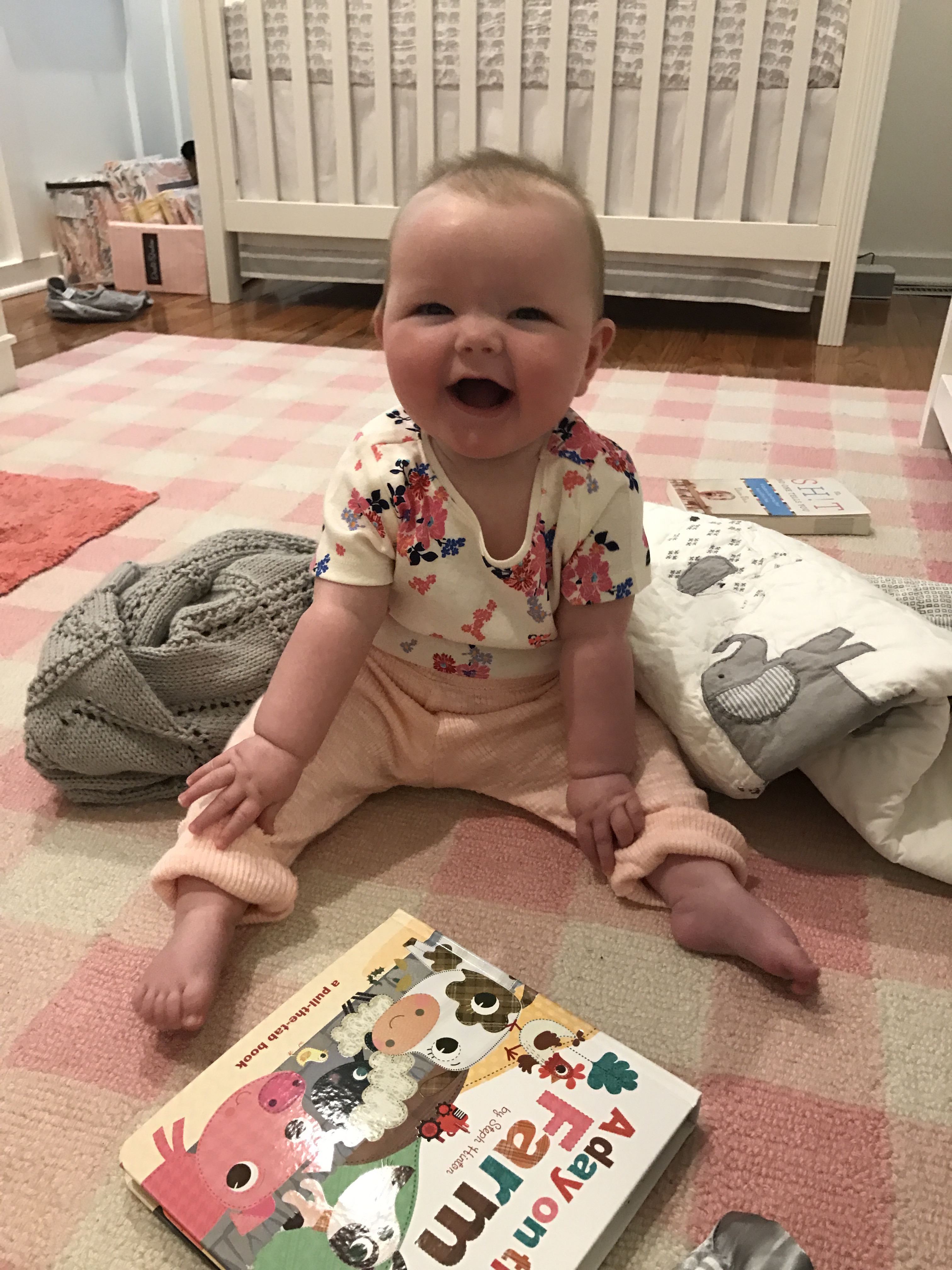 Happy baby in the morning!
Mitch built me shelves in a little alcove through my closet. SO HAPPY! Thank you, Mitch!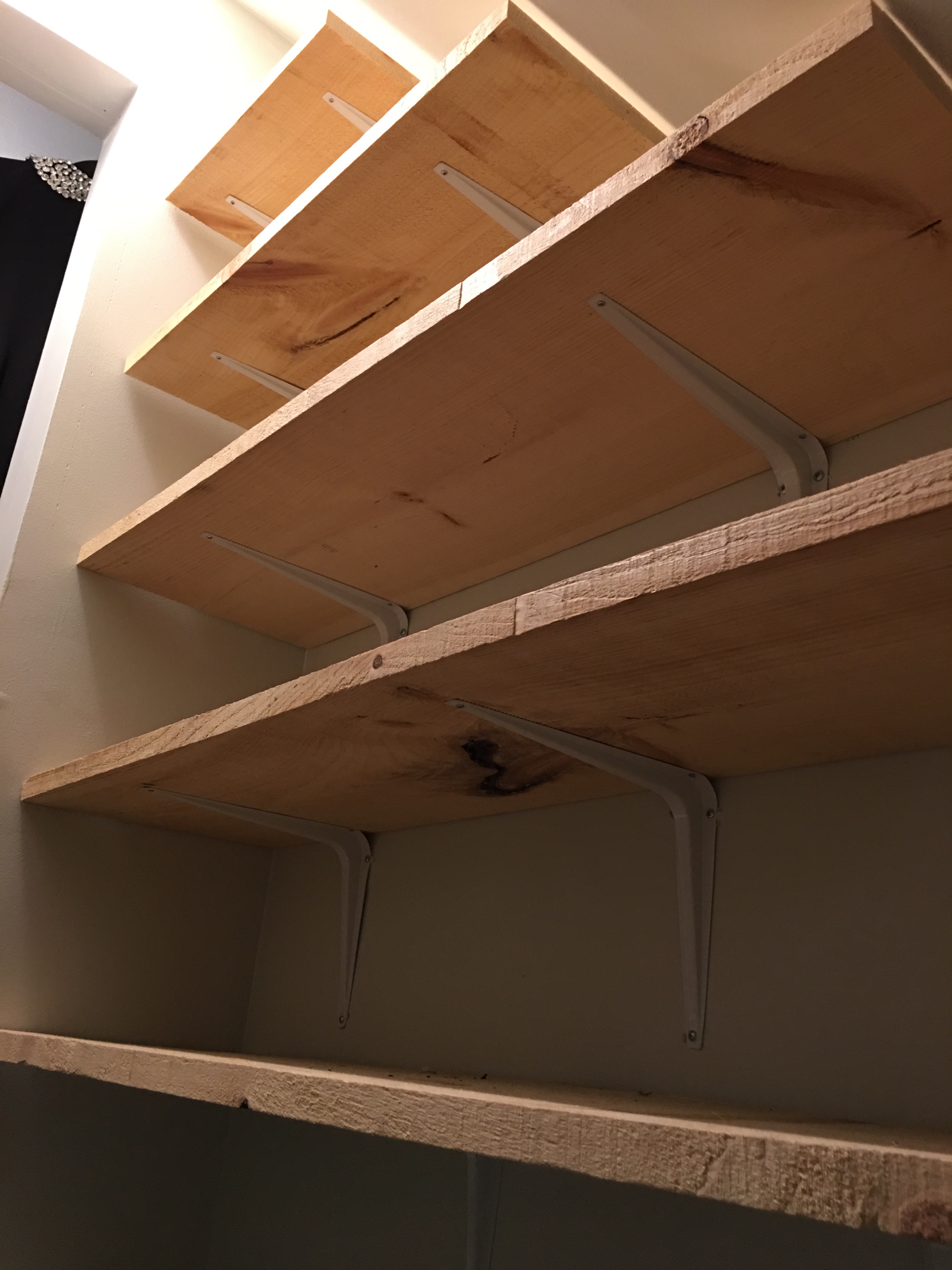 Just look at that! They hold SO MANY SHOES. ;)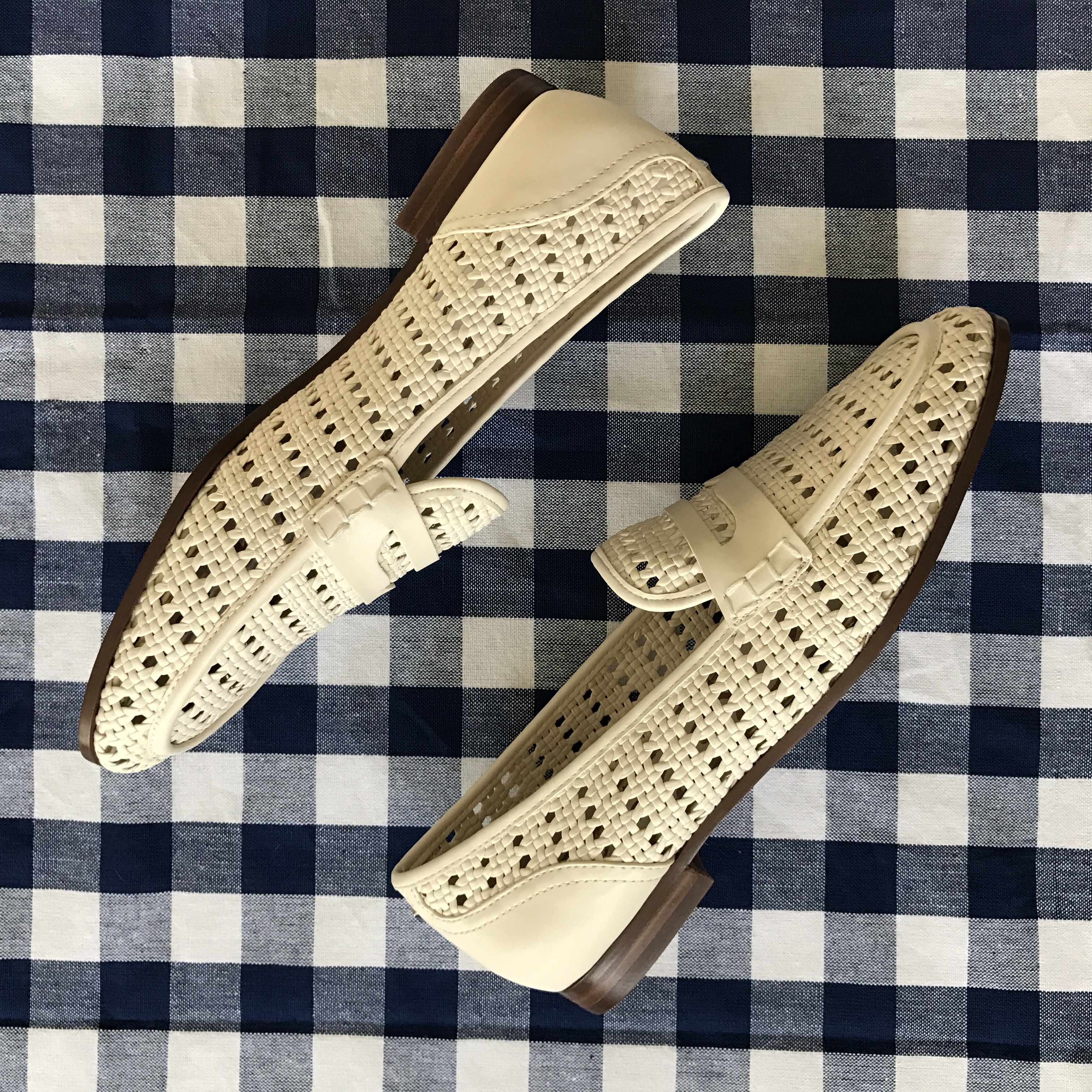 New loafers from Sam Edelman. They're whiter than what you see here, and they're SO comfy.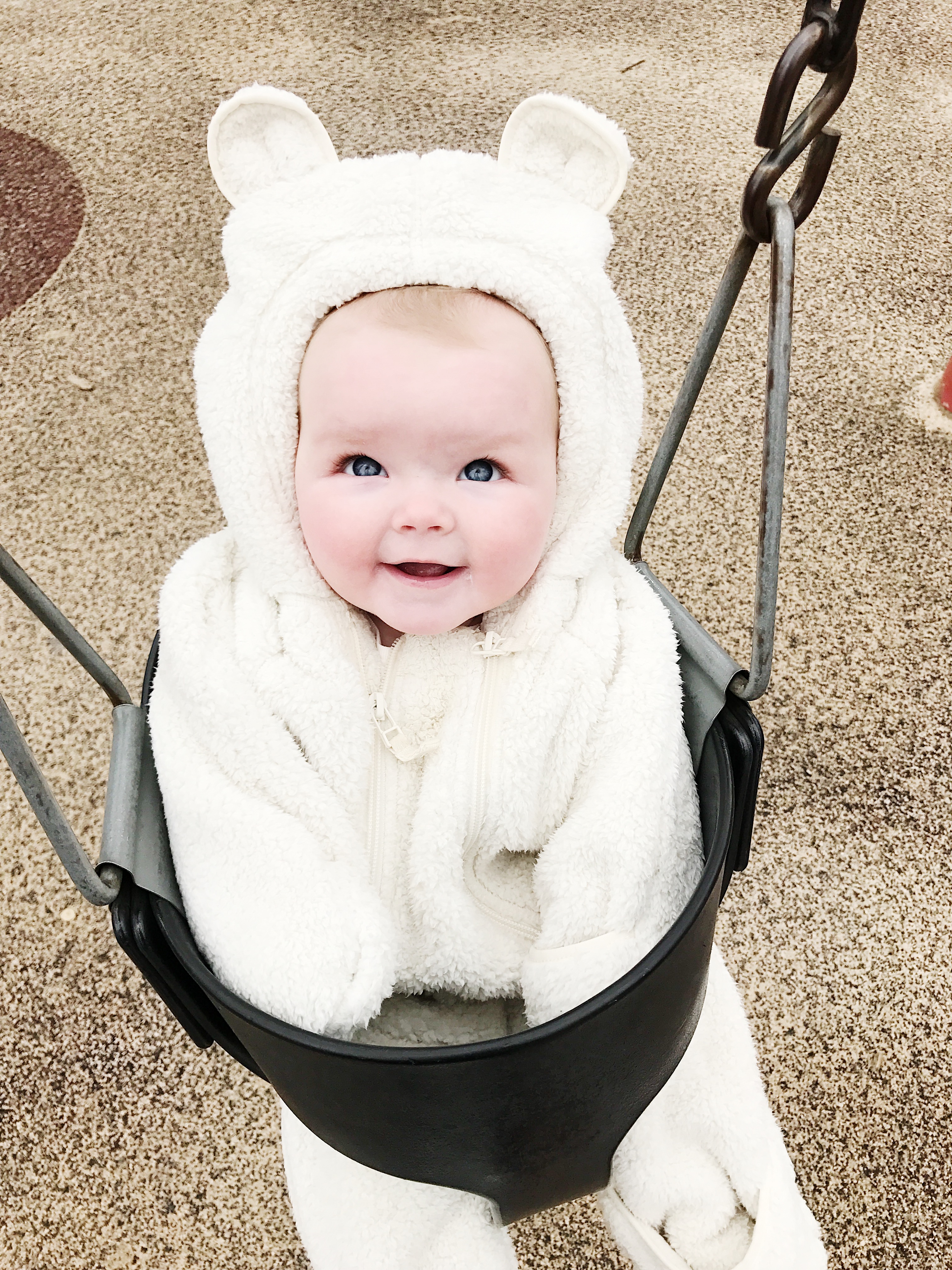 Boo Bear at the park.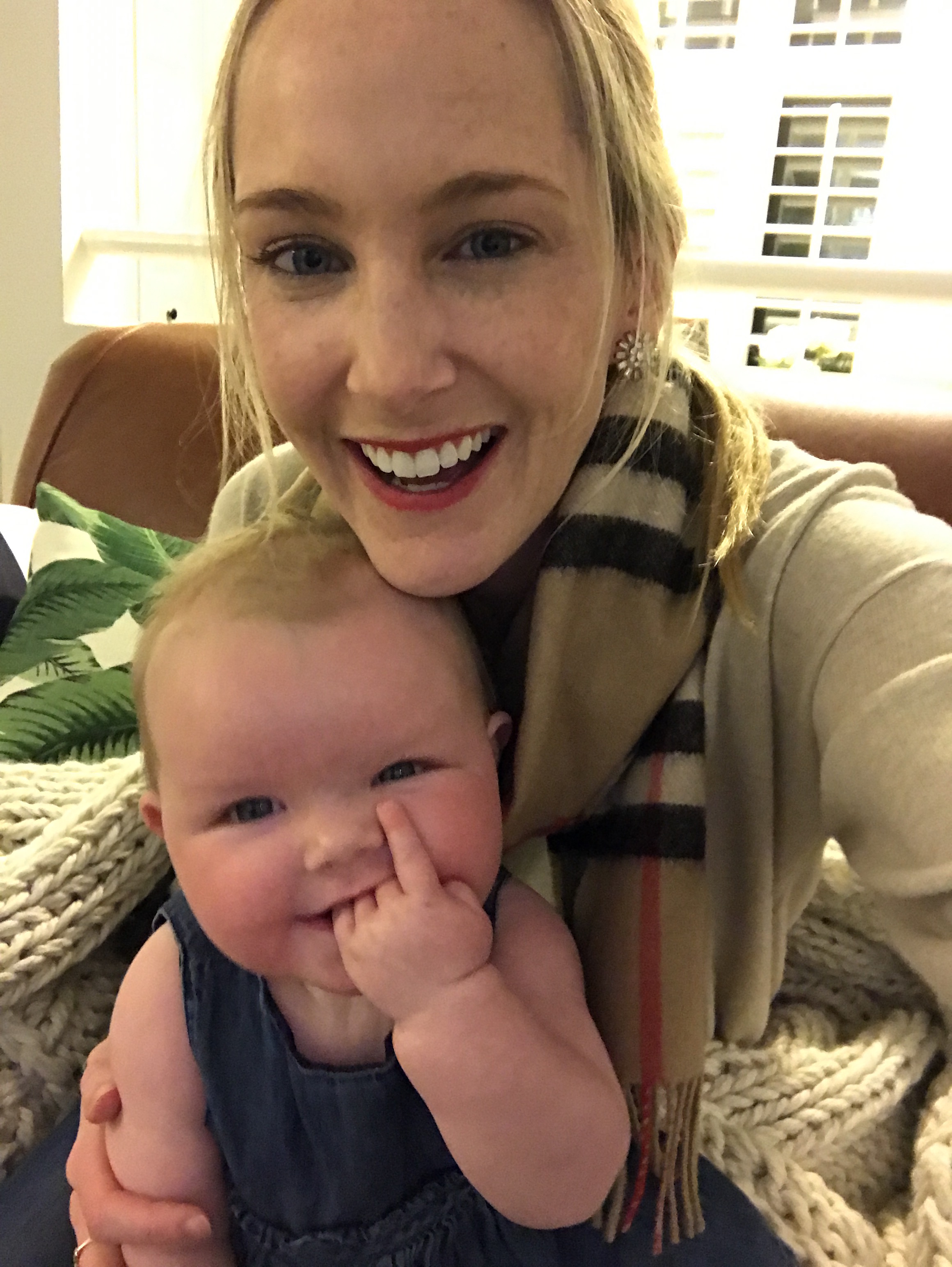 Emma's burning up in her sleeveless dress and I'm freezing. Typical. (Burberry Scarf)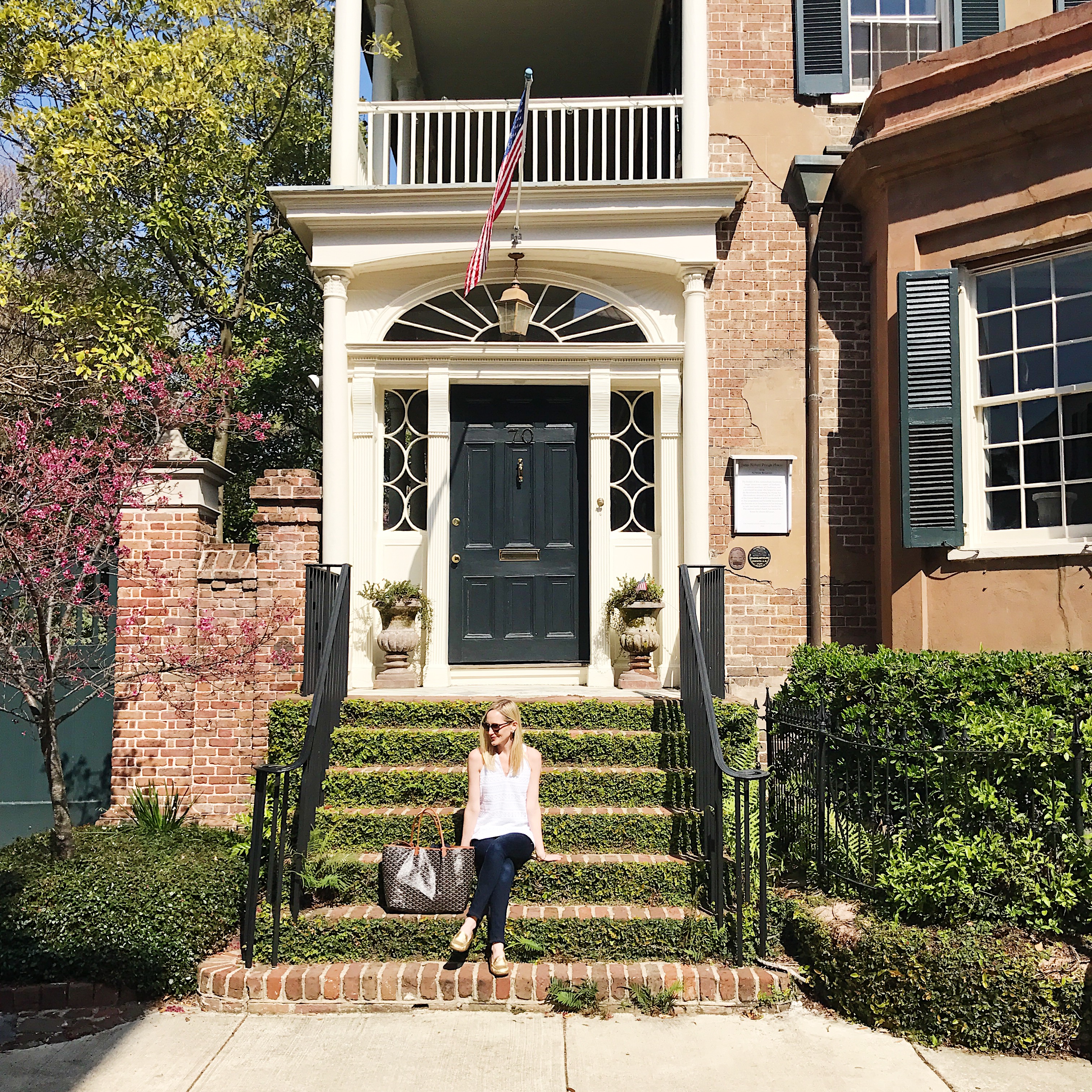 Missing Charleston. Here's the outfit.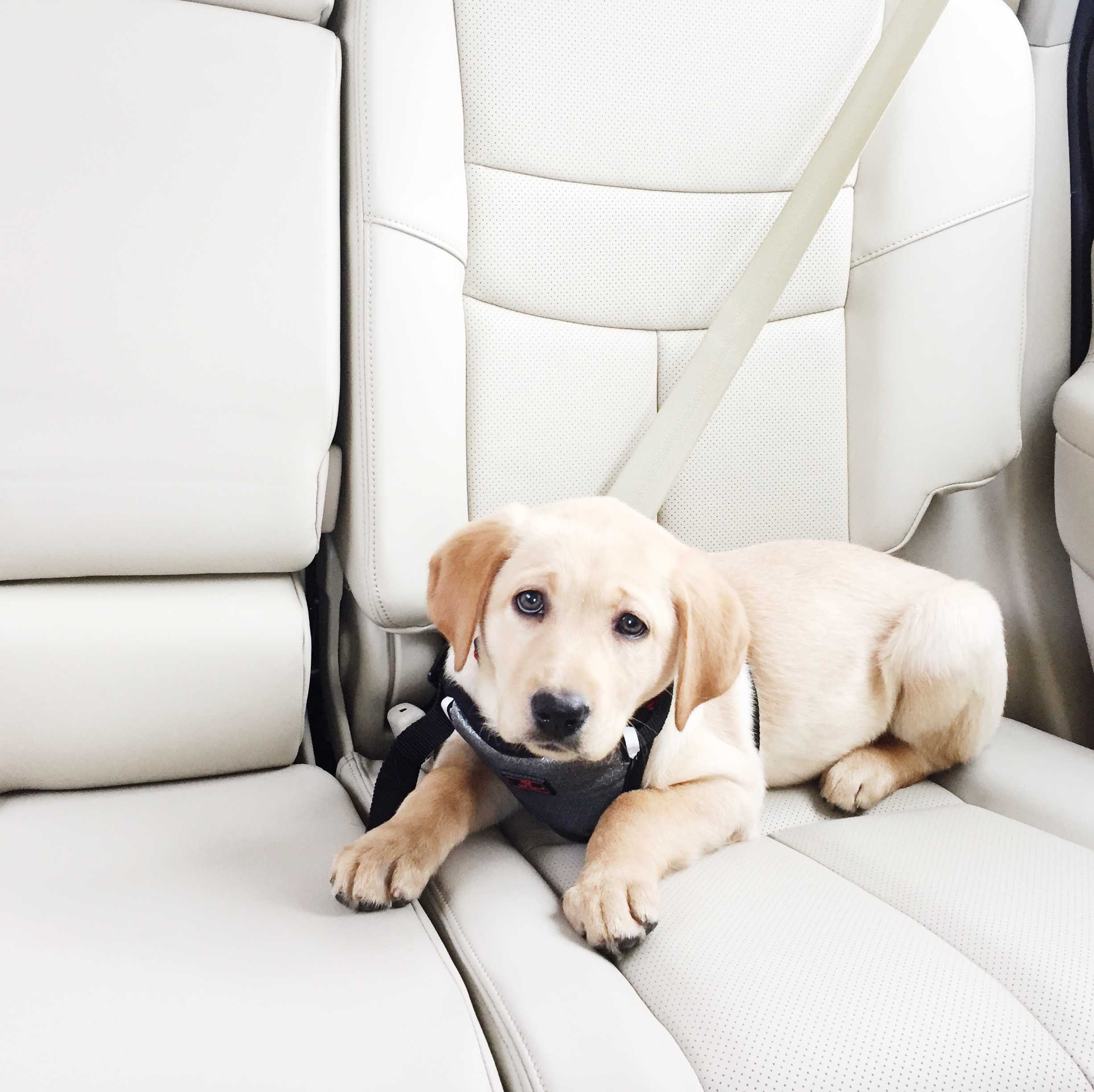 Molly goes on a car trip to Grammie's! Can we get over her cuteness?! Counting down the weeks until I get to meet her in person!